Carving The Pumpkins Begins With Lunch!
It is time to carve up the punkins! That means we must start with full tummies and a good 90 minutes to sharing. We go to the Himalayan Grill in Sunset Beach where the food is terrific and the guys do a great job waiting on us!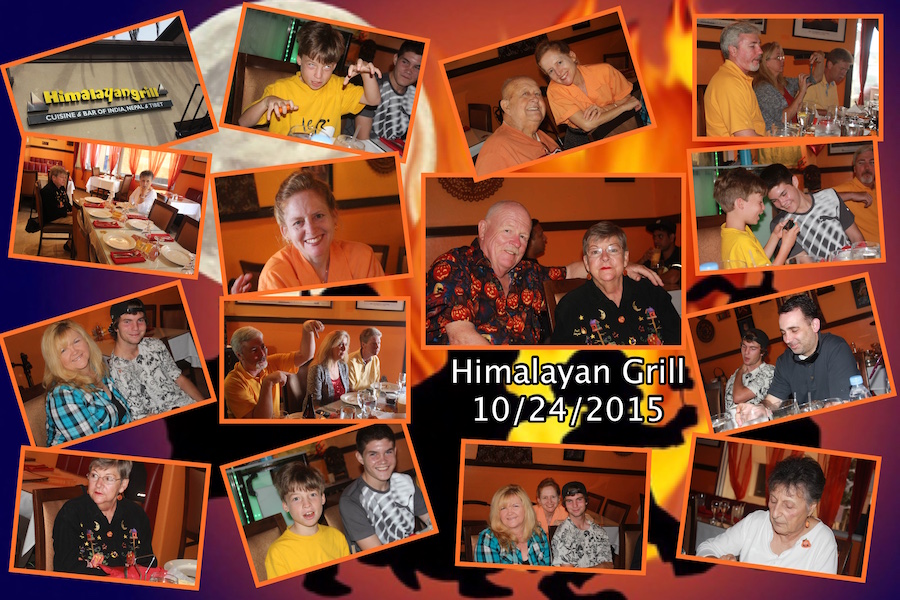 Click for the full sized image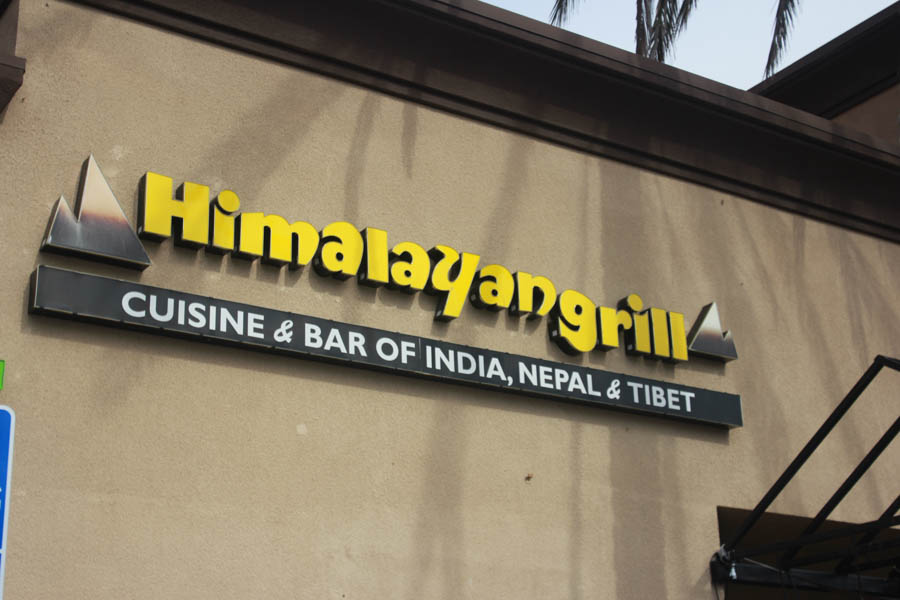 Simply delicious!
Did You Know? - Nepalese cuisine refers to the food eaten in Nepal. Nepal's cultural and geographic diversity has resulted in a variety of cuisines based upon ethnicity and on soil and climate.
dal-bhat-tarkari is eaten throughout Nepal. Dal is a soup made of lentils and spices. This is served over boiled grain, bhat—usually rice but sometimes another grain—with vegetable curry, tarkari. Condiments are usually small amounts of extremely spicy chutney or pickle which can be fresh or fermented. The variety of these is staggering, said to number in the thousands. Other accompaniments may be sliced lemon (nibuwa) or lime (kagati) with fresh green chili (hariyo khursani). Dhindo is a traditional food of Nepal.
Much of the cuisine is variation on Asian themes. Other foods have hybrid Tibetan, Indian and Thai origins. Momo—Tibetan style dumplings with Nepali spices—are one of the most popular foods in Nepal. They were originally filled with buffalo meat but now also with goat or chicken, as well as vegetarian preparations. Special foods such as sel roti and patre are eaten during festivals such as Tihar. New food varieties have been introduced such as taas, similar to shish kebab.
Contact with Europeans has introduced loaf bread, cheese, pastries and ice cream, as well as restaurants serving dishes like pizza, catering originally to tourists but increasingly to local people too.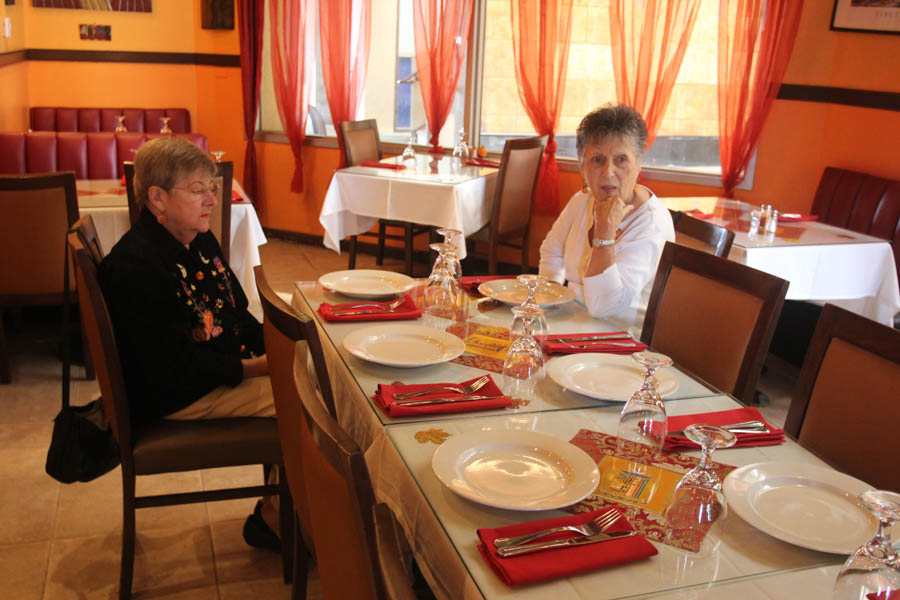 Irene came with us... We await everyone's arrival!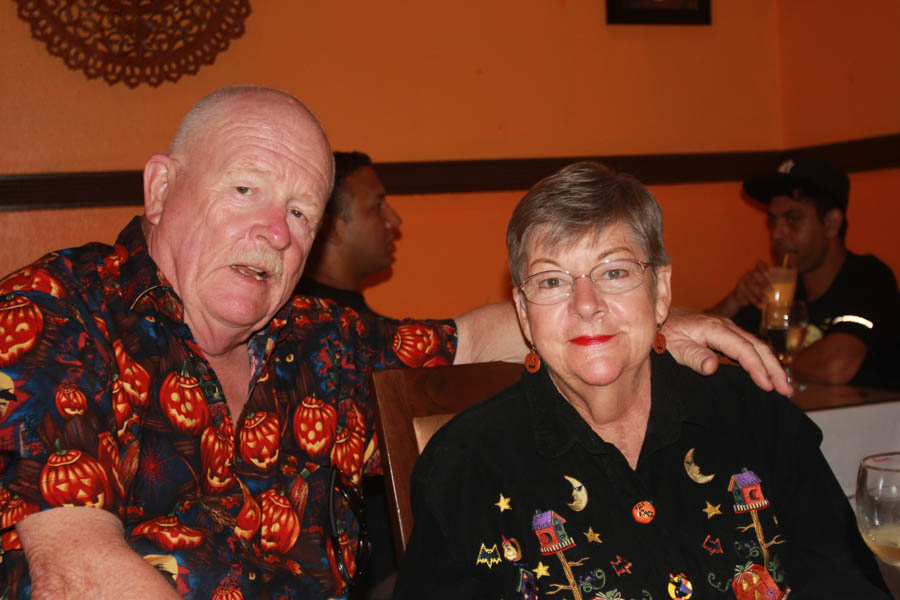 Notice we have "the proper attire" for the day!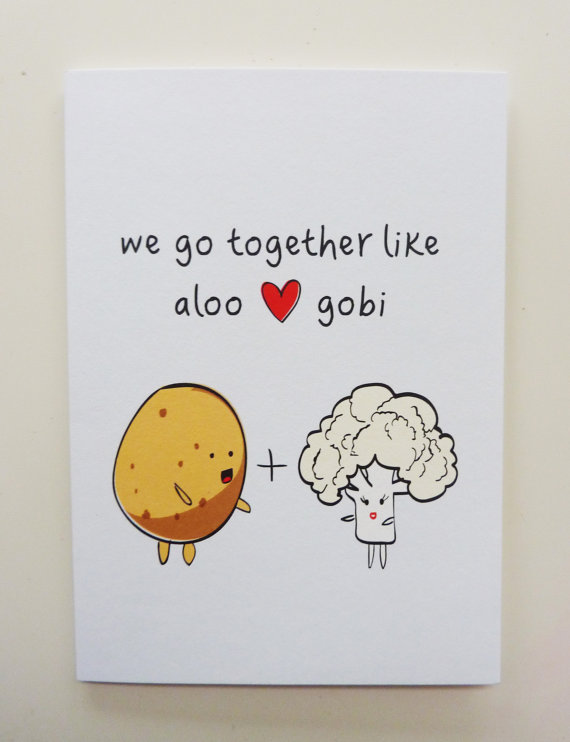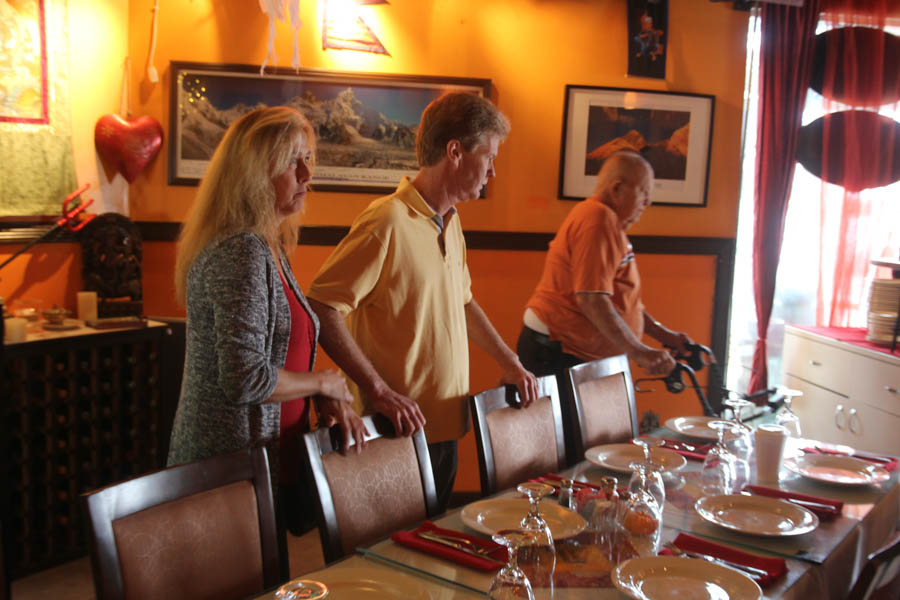 Luisa, Mitch and Frank are next to arrive!

The boys demand to sit next to each other... The fun then begins!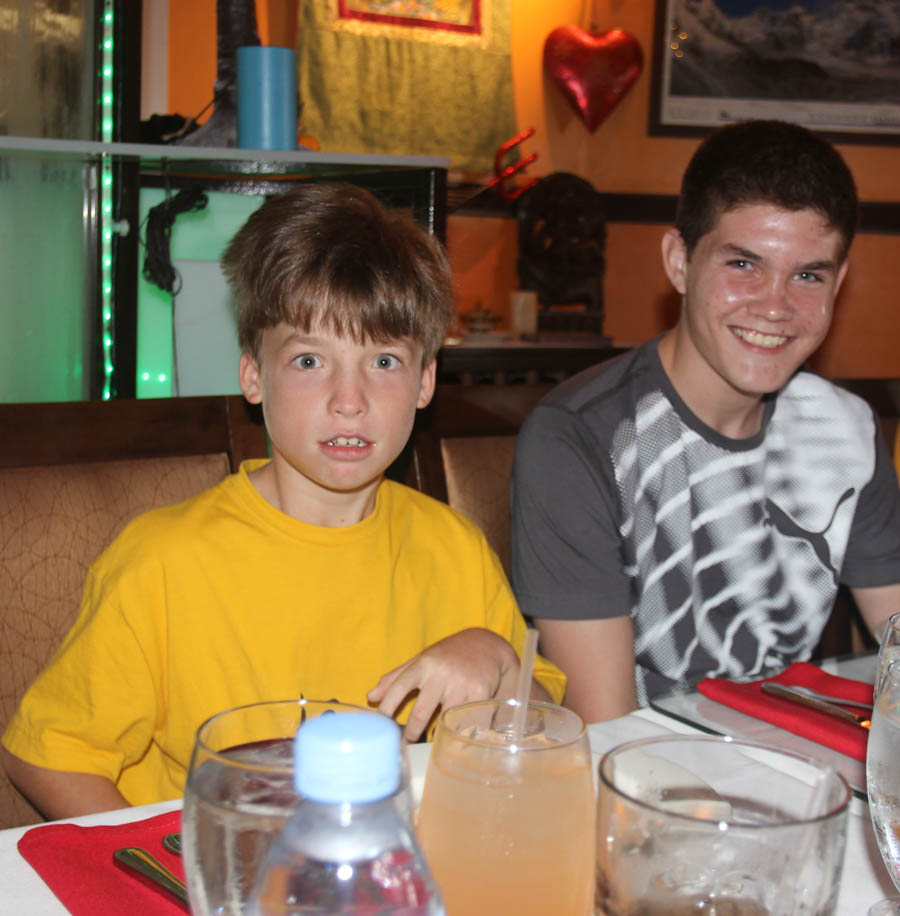 "Hey Nick... This is my scary-look!"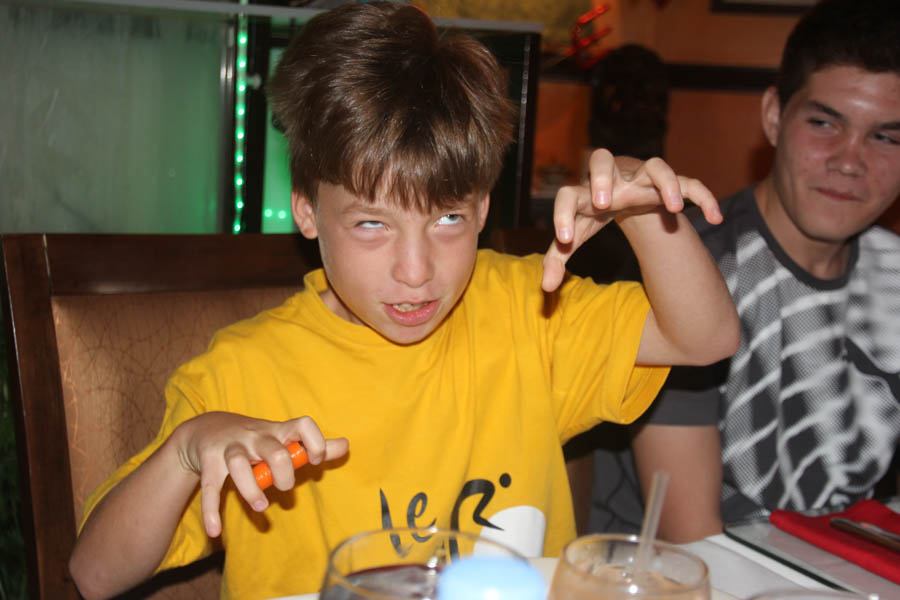 "No... Wait... I am be scarier!"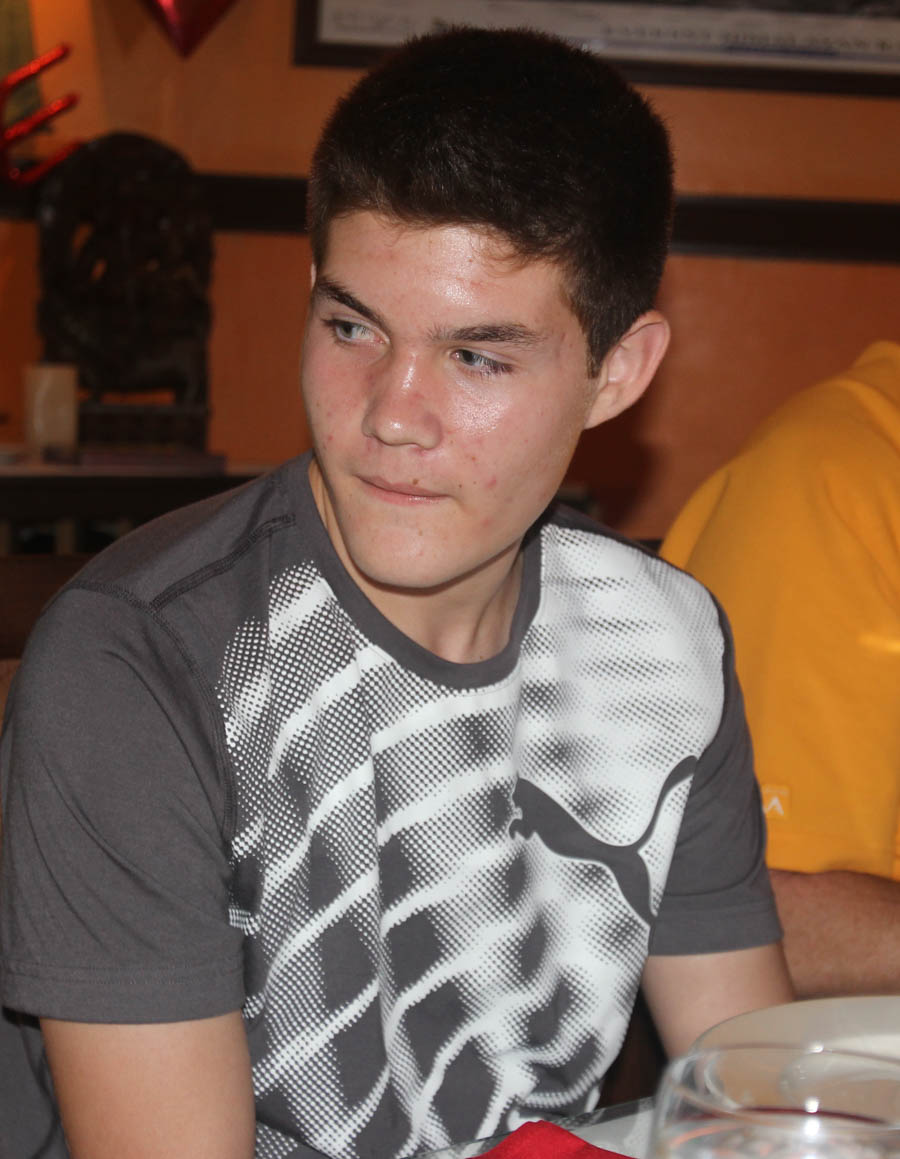 "Theo... I can make funny sounds!"

Our little ham!
Did You Know? - Tibetan cuisine includes the culinary traditions and practices of Tibet and its peoples, many of whom reside in India and Nepal. It reflects the Tibetan landscape of mountains and plateaus and includes influences from neighbors (including other countries India and Nepal). It is known for its use of noodles, goat, yak, mutton, dumplings, cheese (often from yak or goat milk), butter (also from animals adapted to the Tibetan climate) and soups.
Grain, traditionally mostly barley, is the staple food of Tibetans. Meat and dairy products are an indispensable addition. Rice is only cultivated in the lower situated regions in the south of Tibet and is imported mainly. Vegetables and fruits were eaten rarely in Central Tibet until quite recently, because their cultivation was very difficult.
Tibetan crops must be able to grow at the high altitudes, although a few areas in Tibet are low enough to grow such crops as rice, oranges, bananas, and lemon. The most important crop in Tibet is barley. Flour milled from roasted barley, called tsampa, is the staple food of Tibet, as well as Sha Phaley (meat and cabbage in bread).
Meat dishes are likely to be yak, goat, or mutton, often dried or cooked in a spicy stew with potatoes. Mustard seeds are cultivated in Tibet and therefore features heavily in its cuisine. Yak yoghurt, butter, and cheese are frequently eaten, and well-prepared yoghurt is considered something of a prestige item.

Irene is a welcome addition to our family!
She fits right in!

The staff made sure that Irene did not get anything spicy or with tomatoes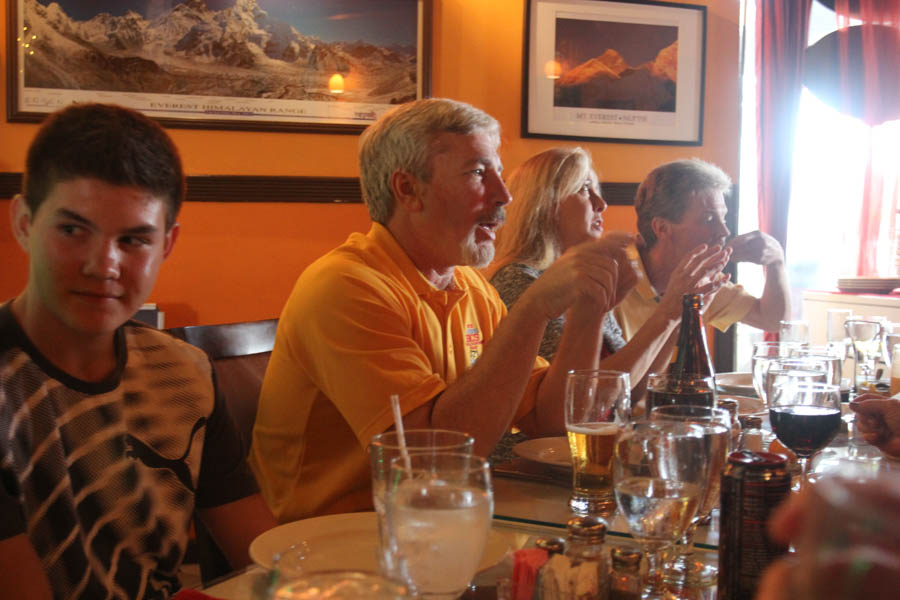 The "adults" entertain themselves with stories!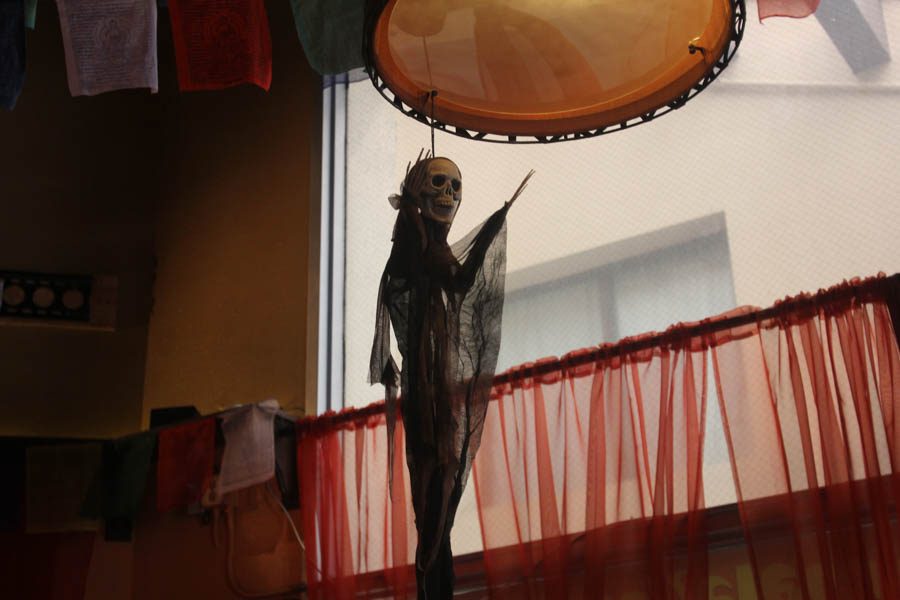 The Himalayan Grill got decorated for Halloween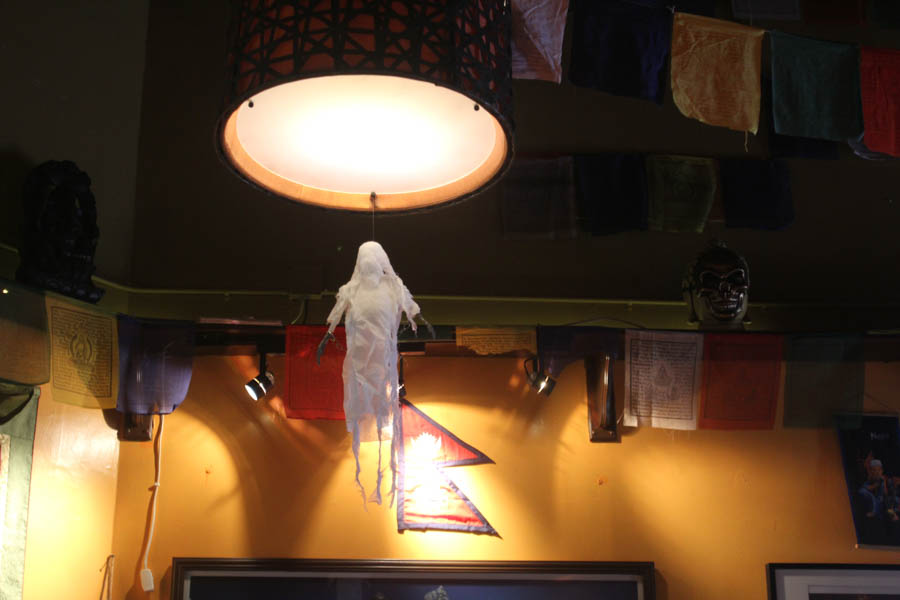 Ghostly

Even a Halloween tree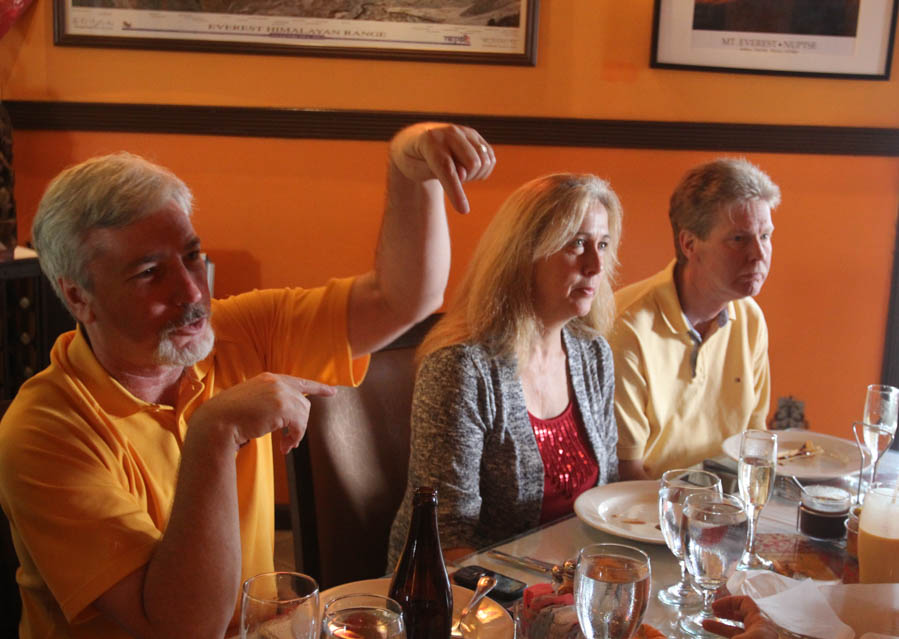 Franklyn tells ghost stories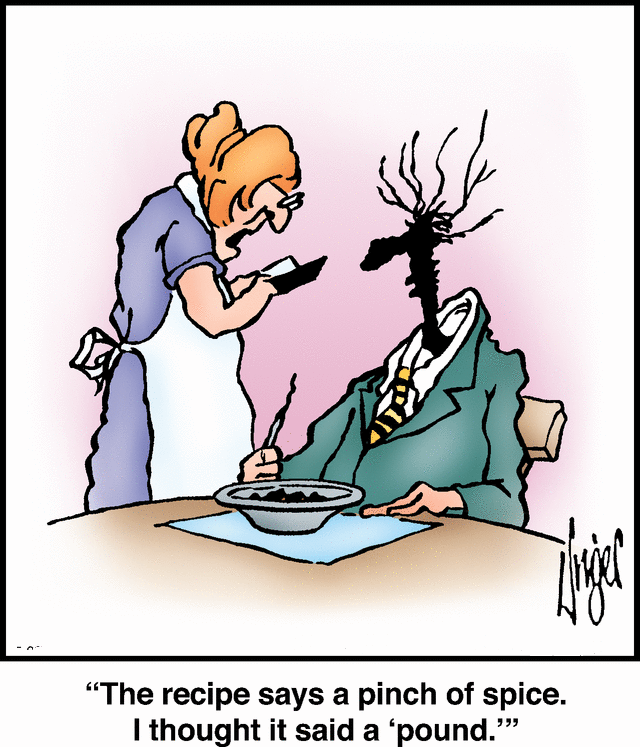 We make sure Franklyn does not get the real hot stuff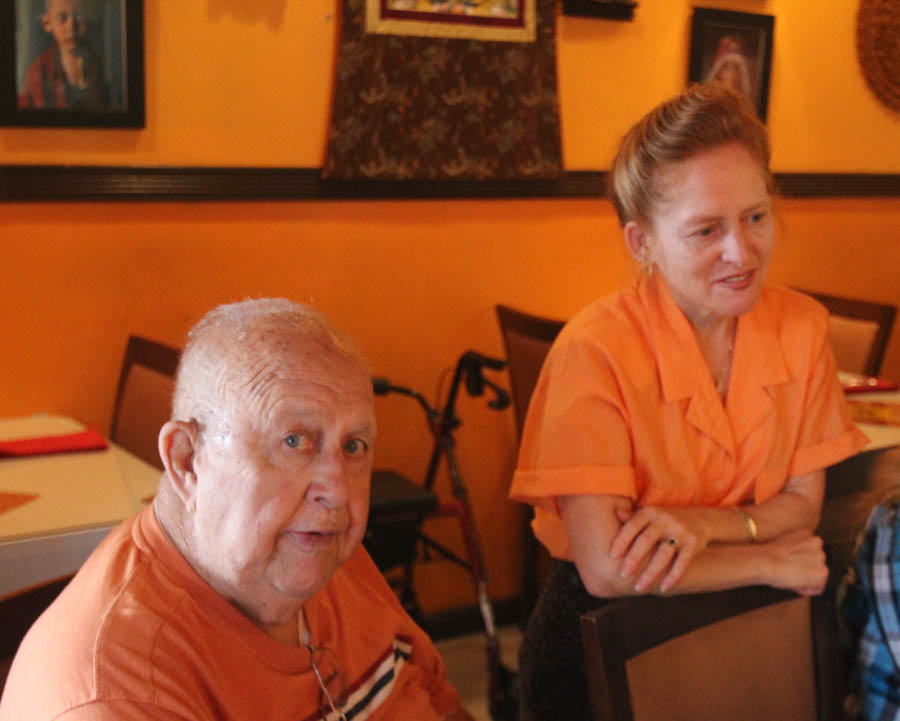 Frank seems to attract the ladies ... Because he likes the "Hot Stuff"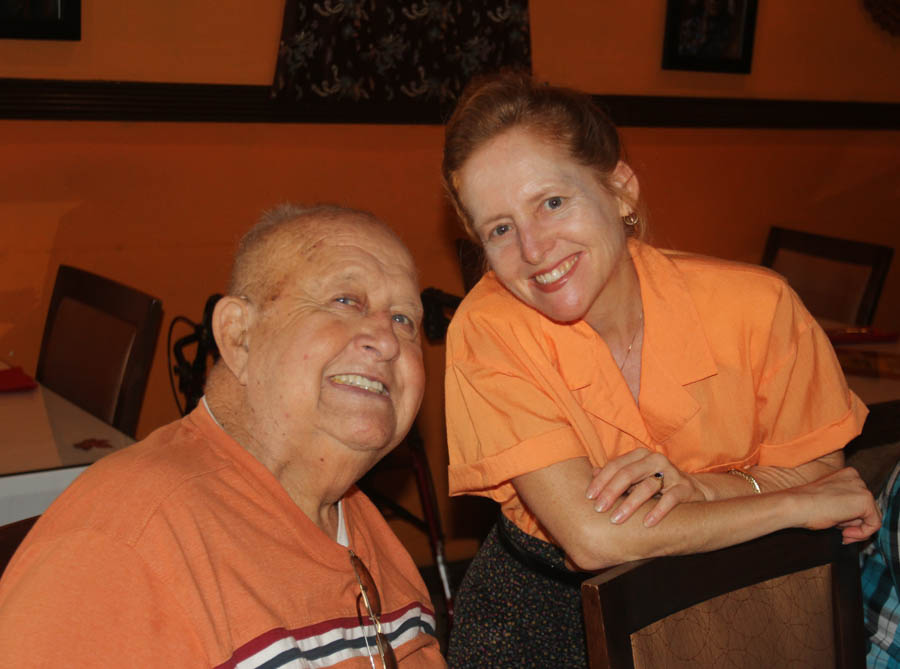 Paul said "Show me your tooth and this is what happened"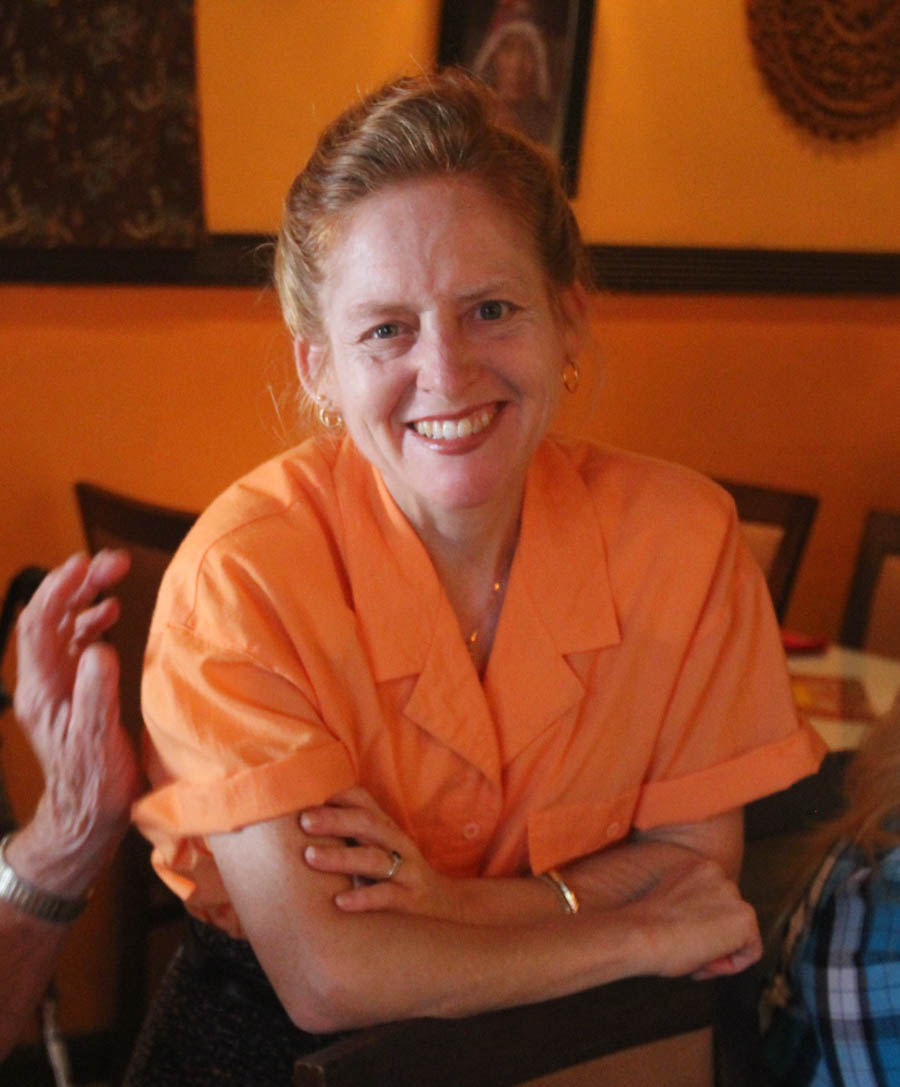 Our daughter Michele loves the family get together

Daughter Robin and Connor... Always fun!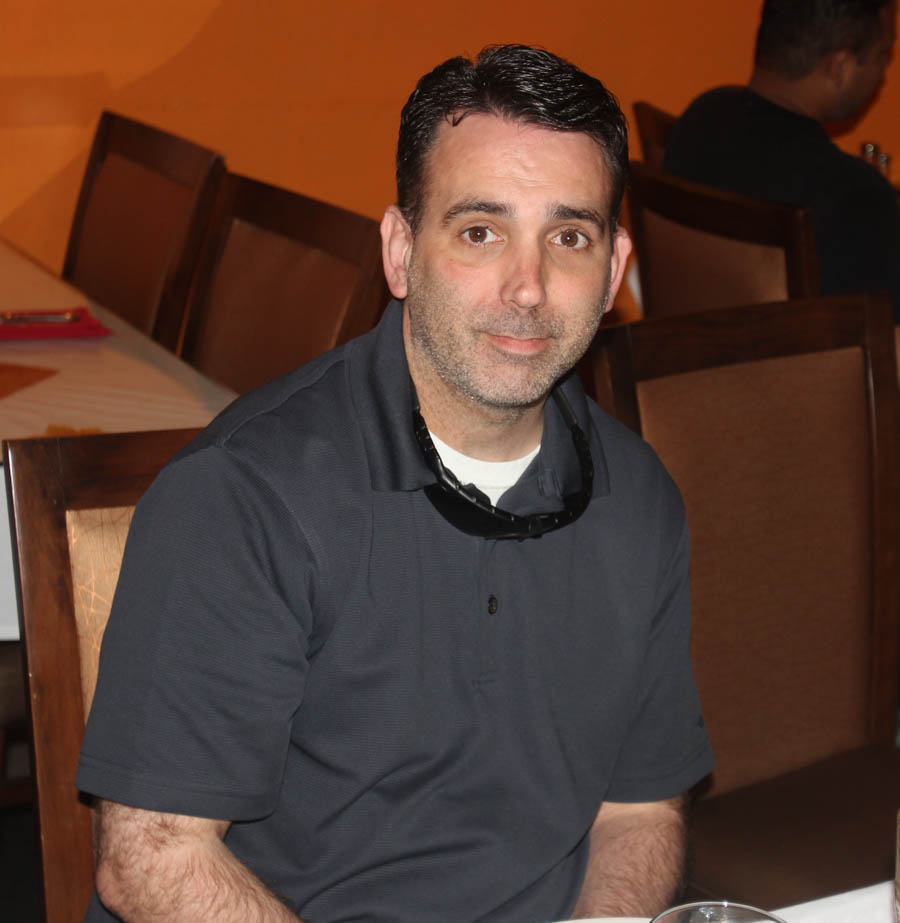 Son Pete took a day off from work to join the fun!
(Lisa had a job and could not get off work... We missed her)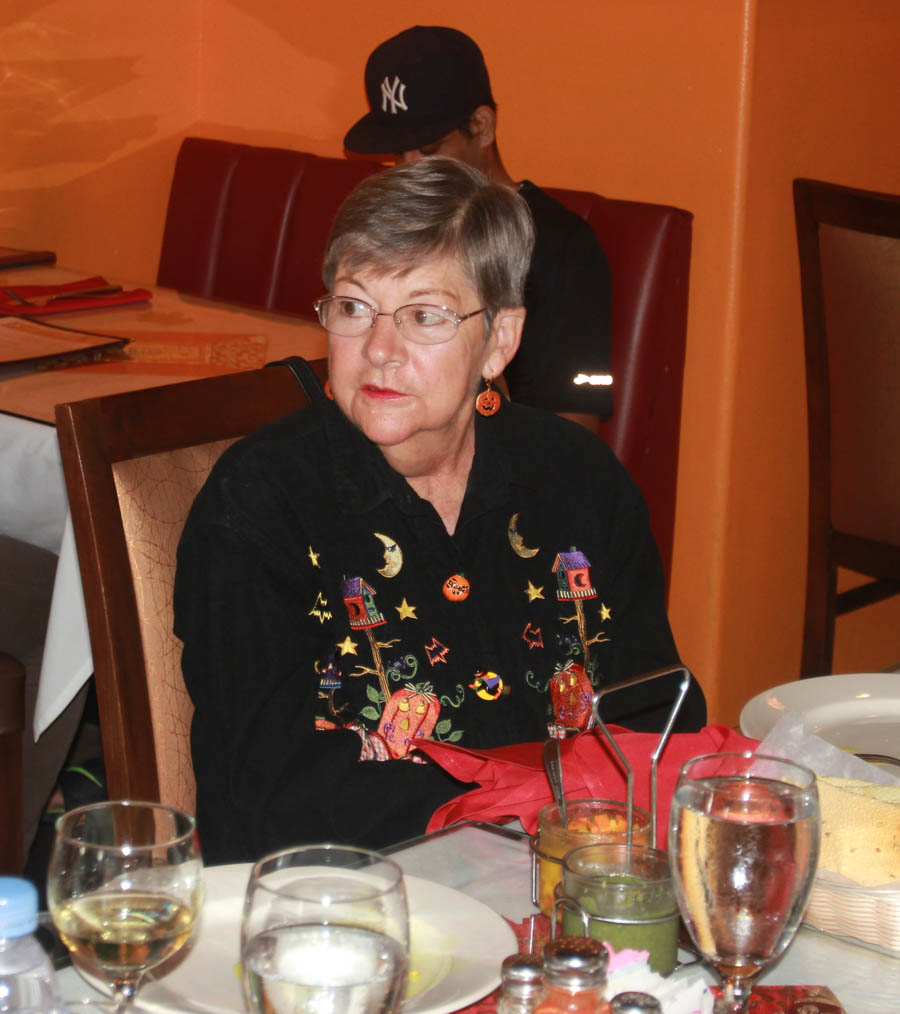 Sue took the end of the table so she could watch all the goings-on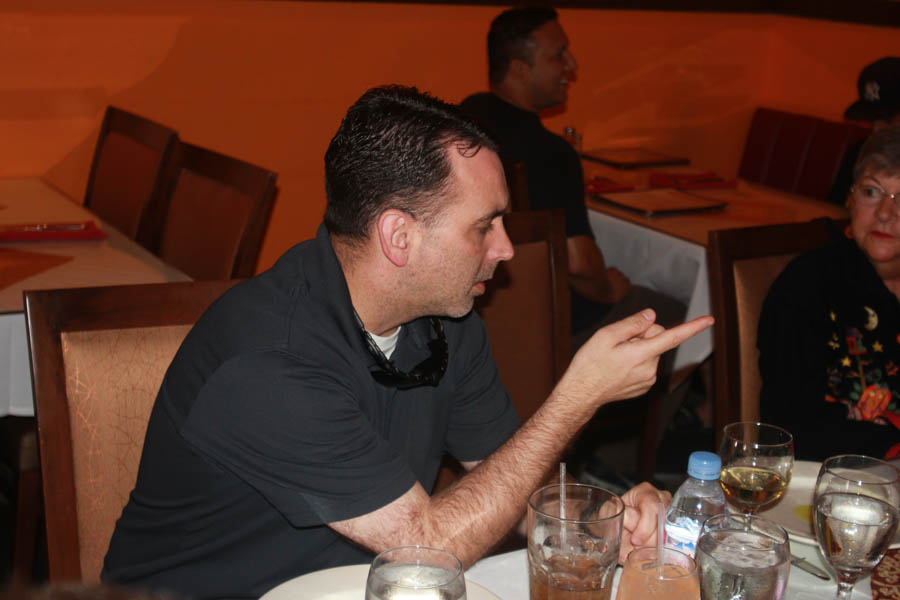 Pete explains his latest project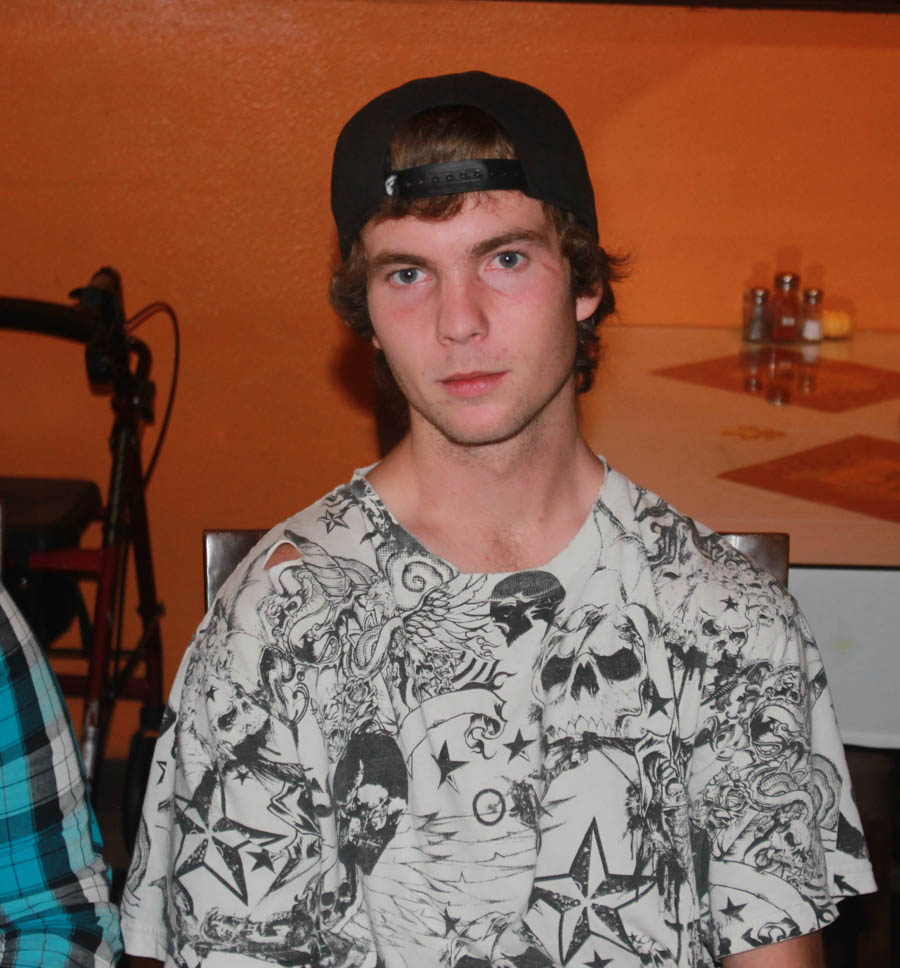 "Grandpa... I am being good!"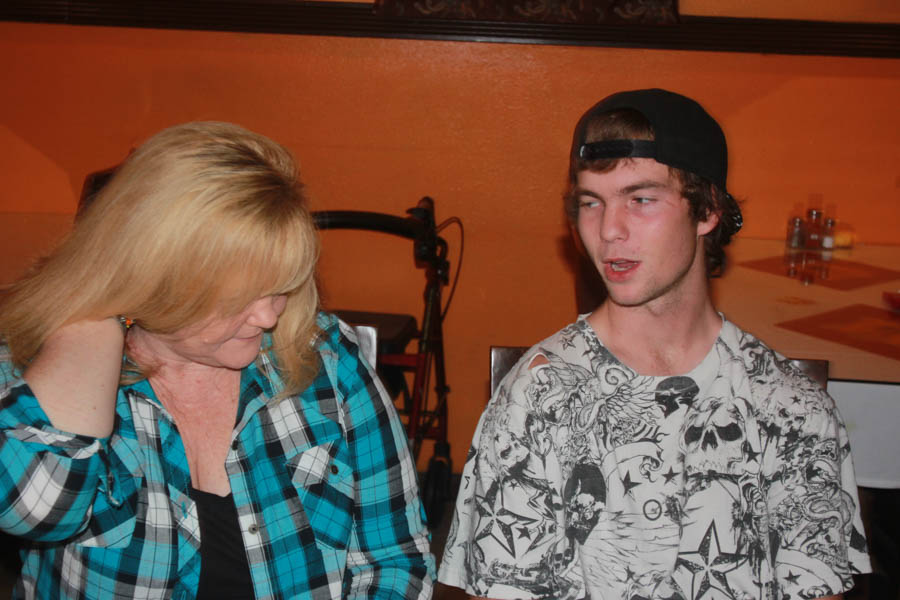 Catching up!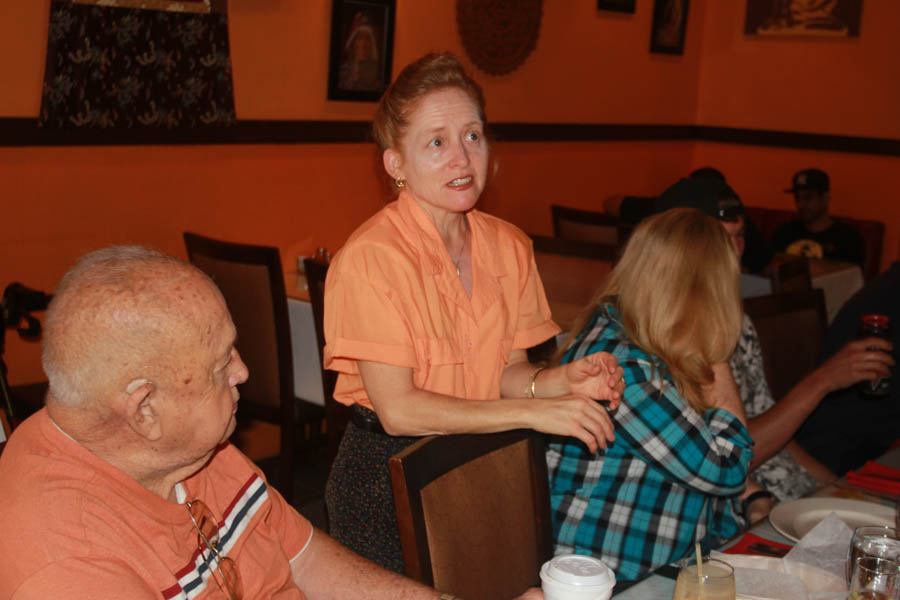 We love it that our family gets along so well and has so much fun together!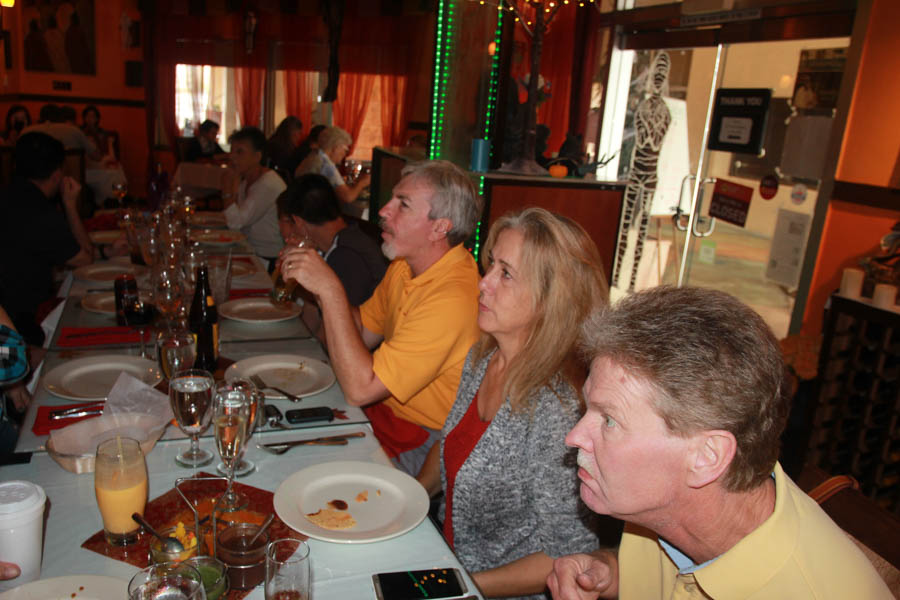 The restaurant was full today!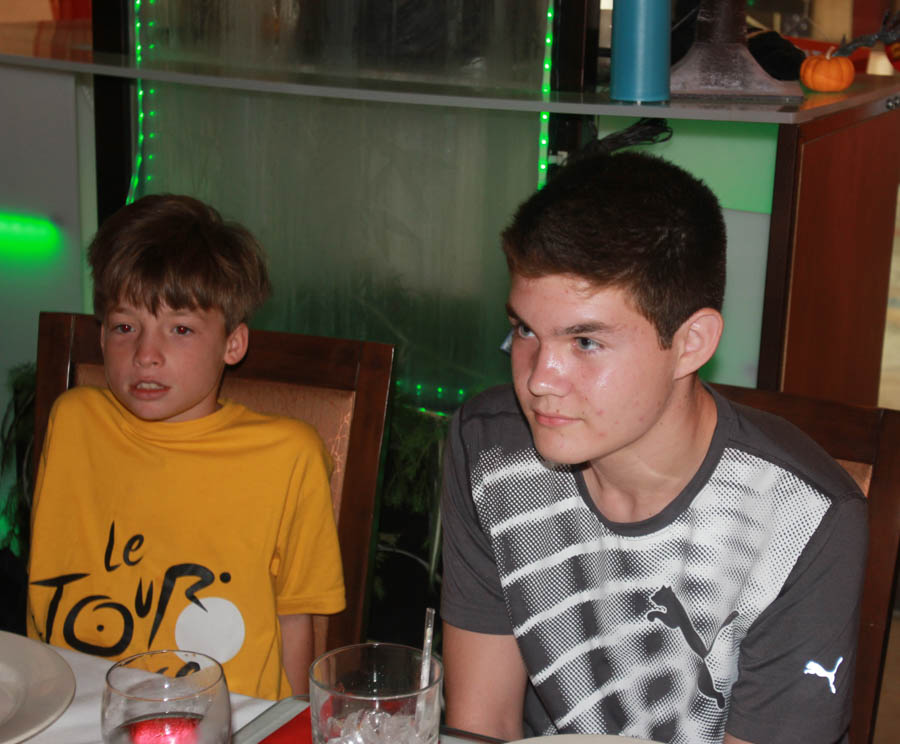 Amazing... The boys together and not laughing!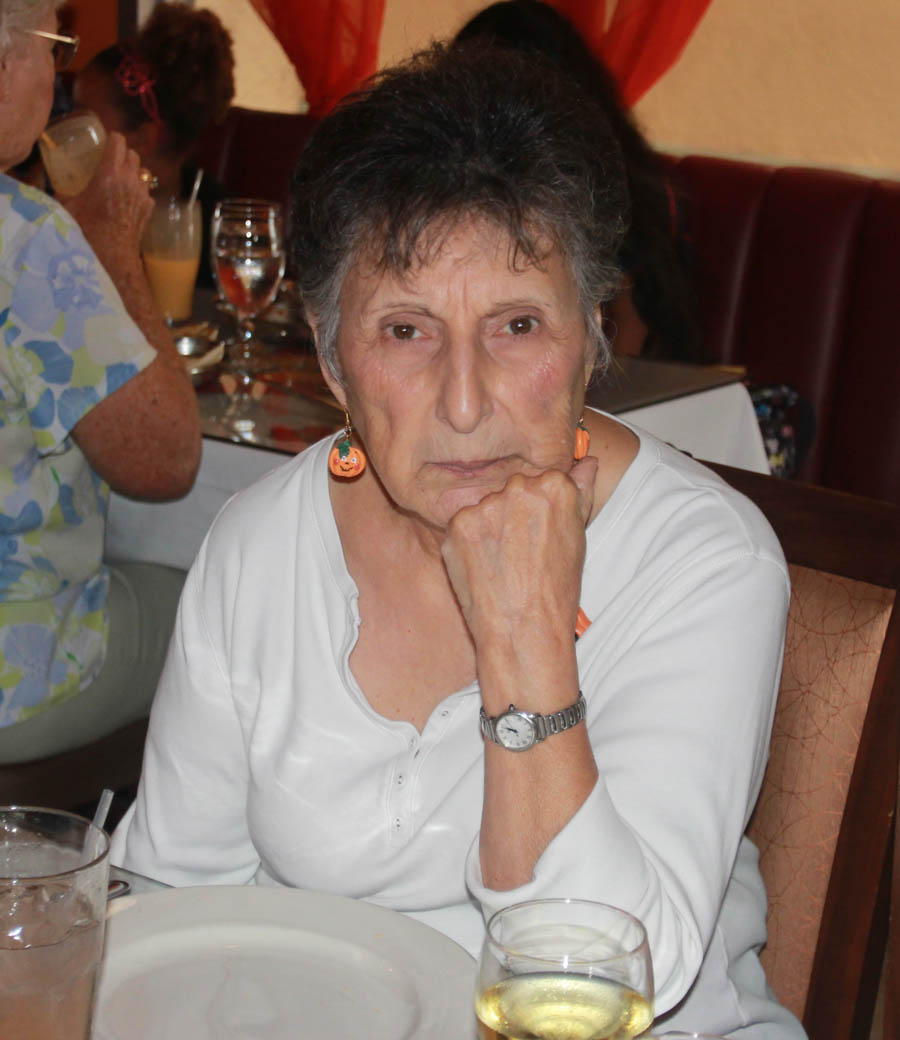 This is my serious look!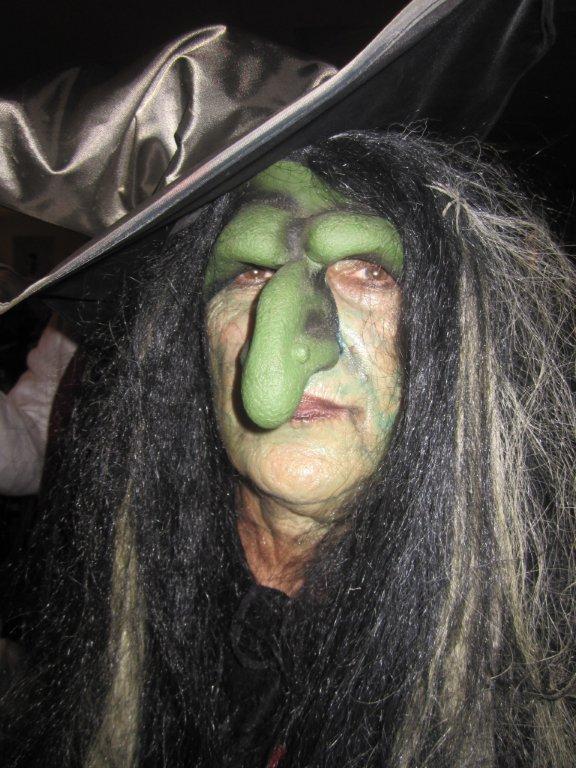 "OK... THIS is my real serious look"
(Elks Halloween Ball from 2010)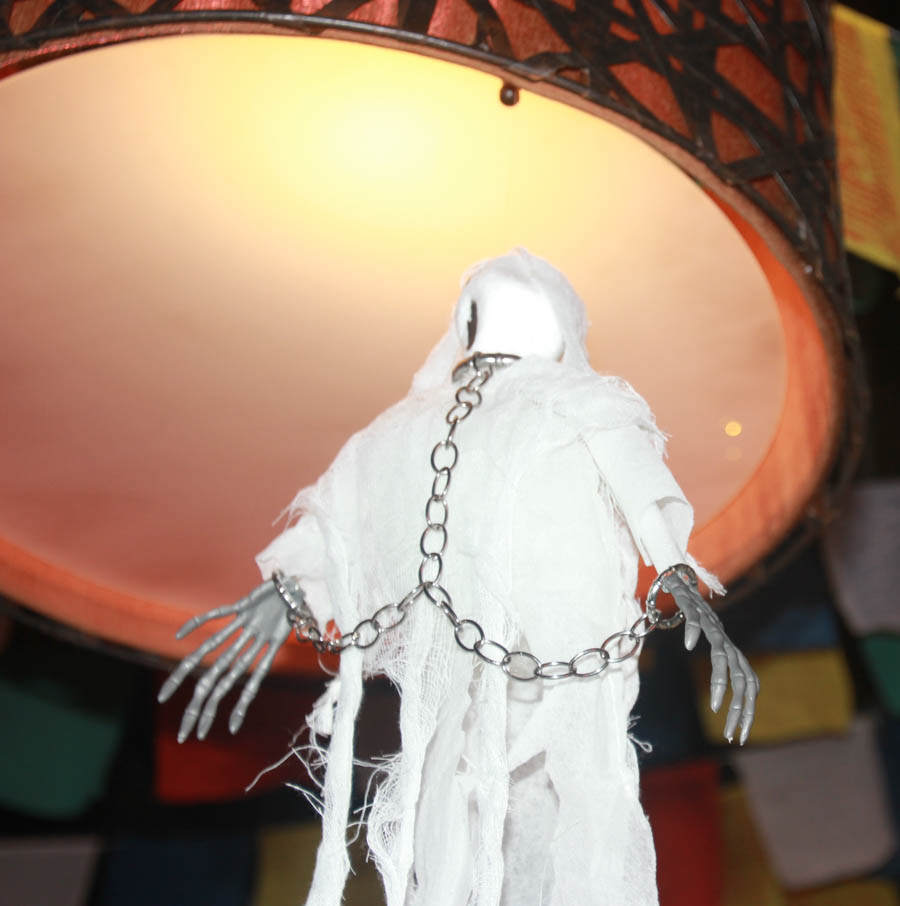 Do not look up... It is frightening!

This is pretty frightening too!

What are they up to now??

It was Theo's idea!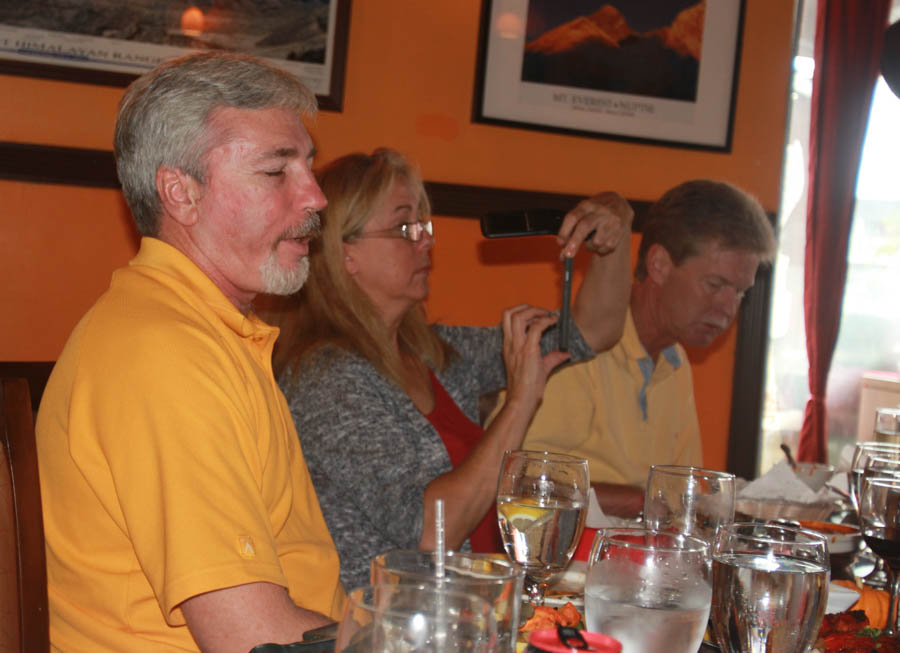 More stories and pictures!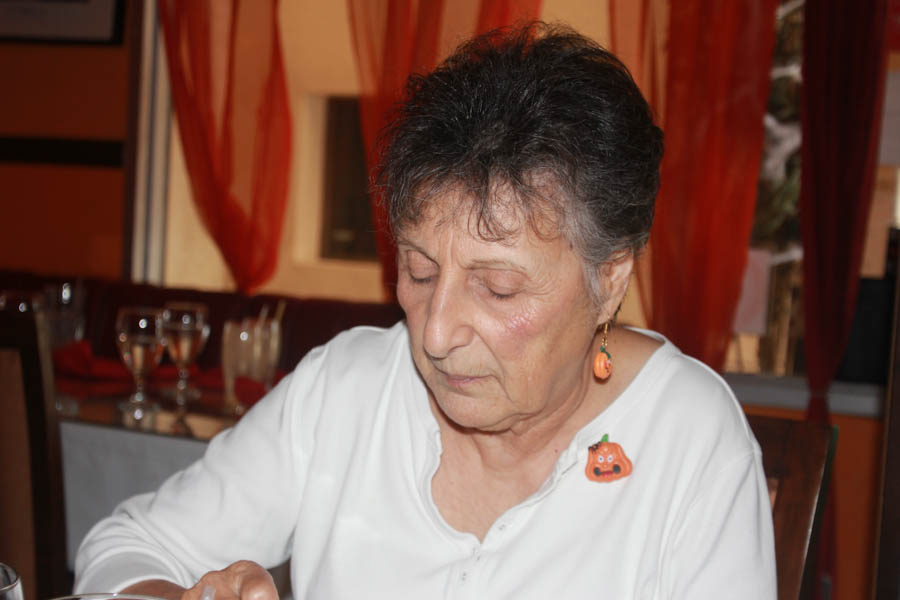 Irene is resting because carving is coming up and it requires a lot of energy!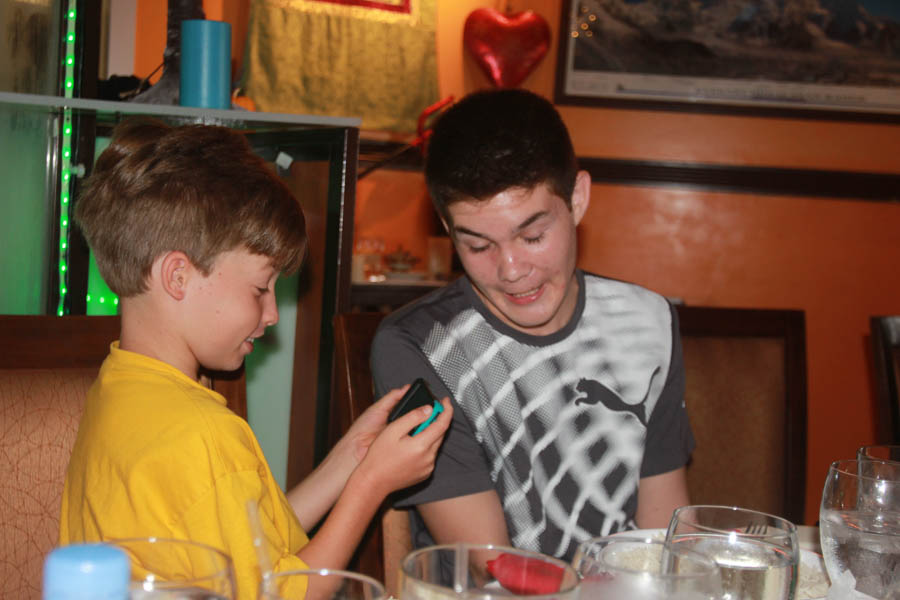 Oh oh... The games are underway

Having family and friends is important to us!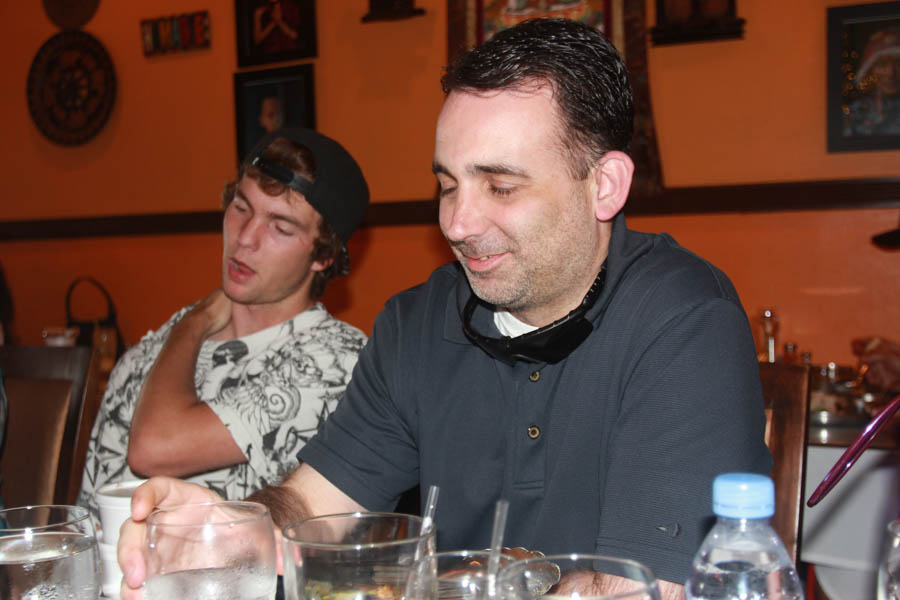 Connor and Pete got to share this afternoon!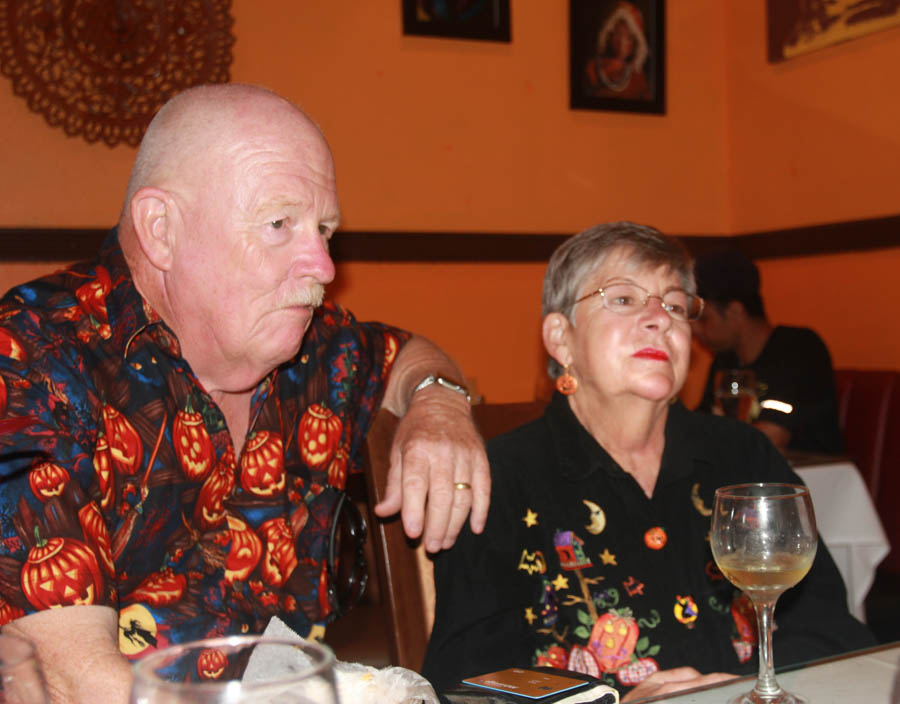 Paul is attempting to levitate the wine into his hands without Sue seeing it!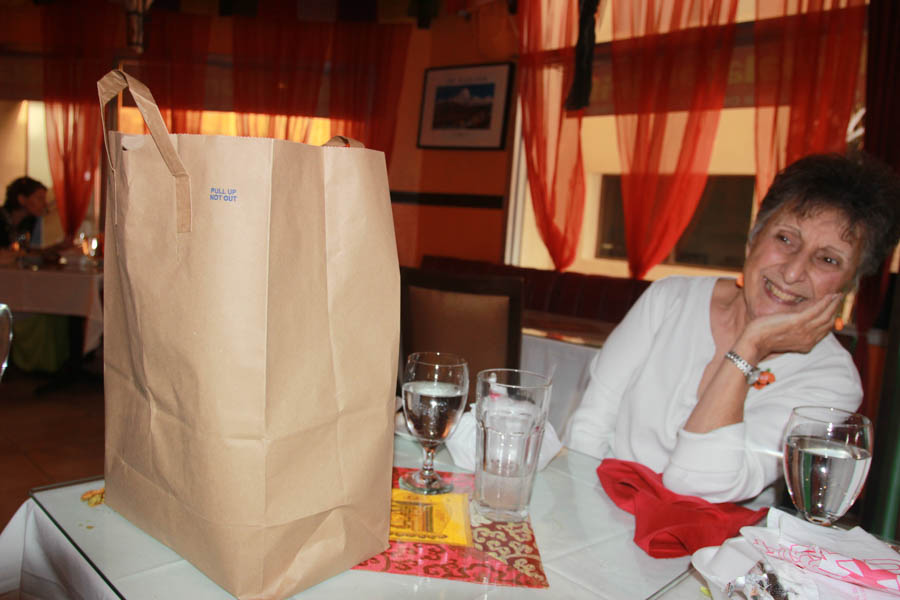 We are packed up... Heading for home and the punkins!

The bag was so big we almost could hide behind it!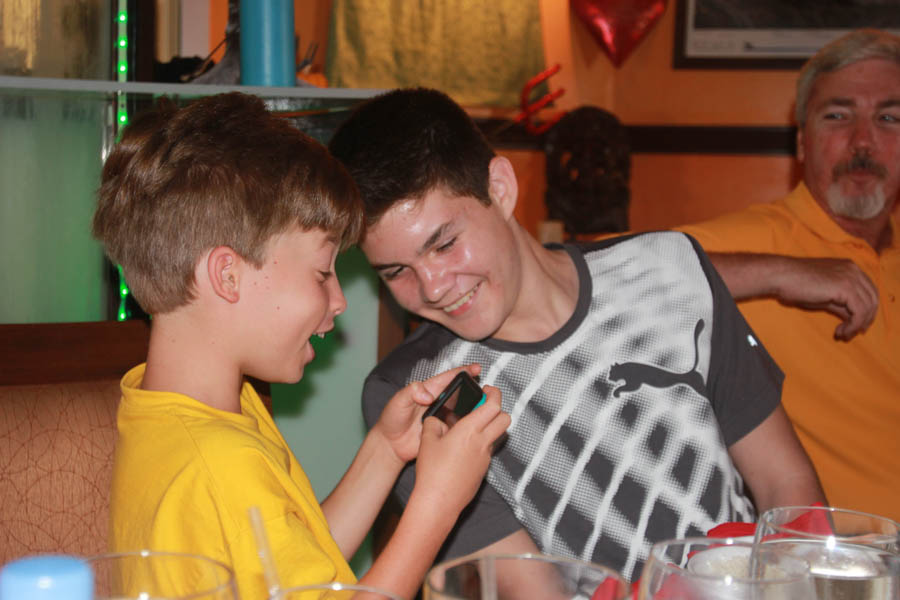 OK boys.. See you at home!