12/15/2009 Celebrated One Thousandth Days Of Retirement
The happiest time of our lives! Looking back is OK as we remember the sacrifices we made in order to get to where we are today. We saved for the rainy day. We have been retired 1,000 days and it is fantastic. We are on the go 24x7 just having fun and enjoying life. Today was special so we played golf and went to dinner at the OC Pavillion. Afterwards we saw a live performance of Peter Plan at the OC Pavillion theater.
Off To Old Ranch For Golf

The "Duck Lady" was out on the course today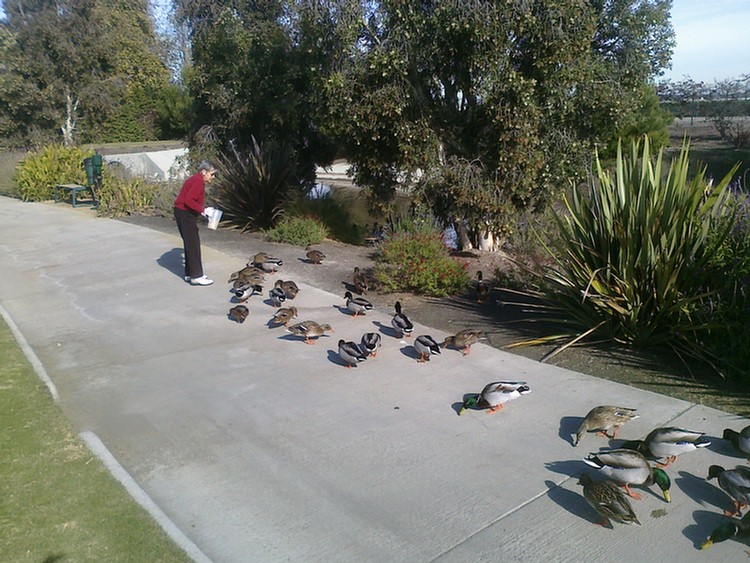 Her friends
OC Pavilion For A Delightful Dinner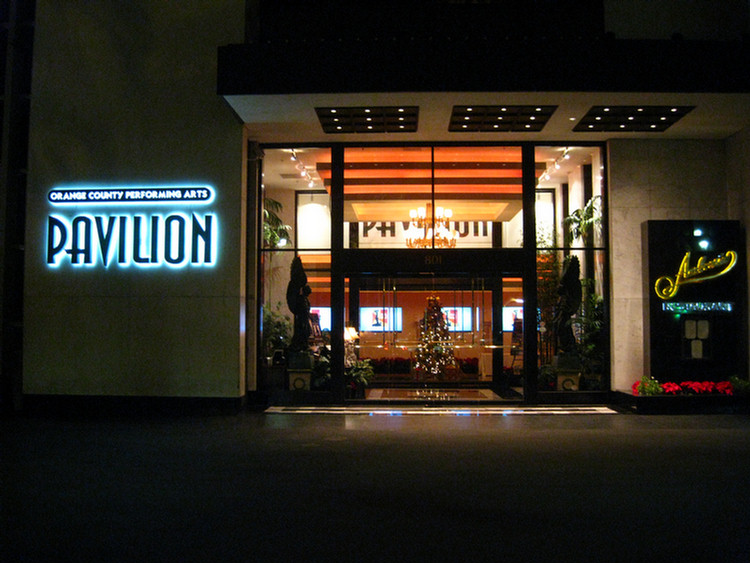 It was a regional headquarters for the Bank Of America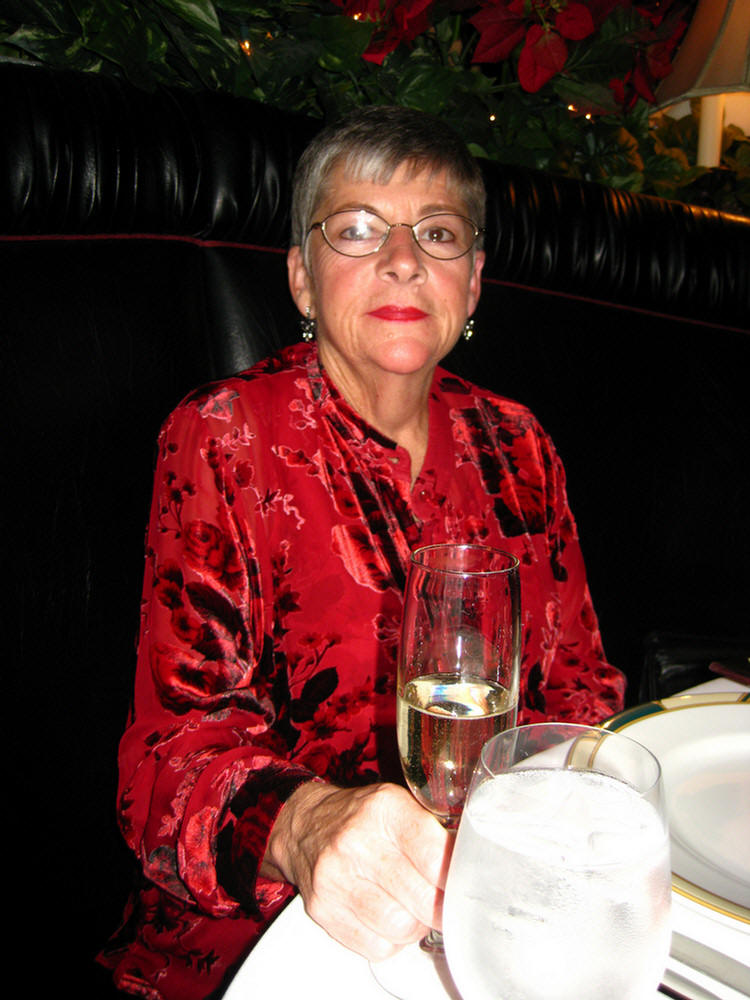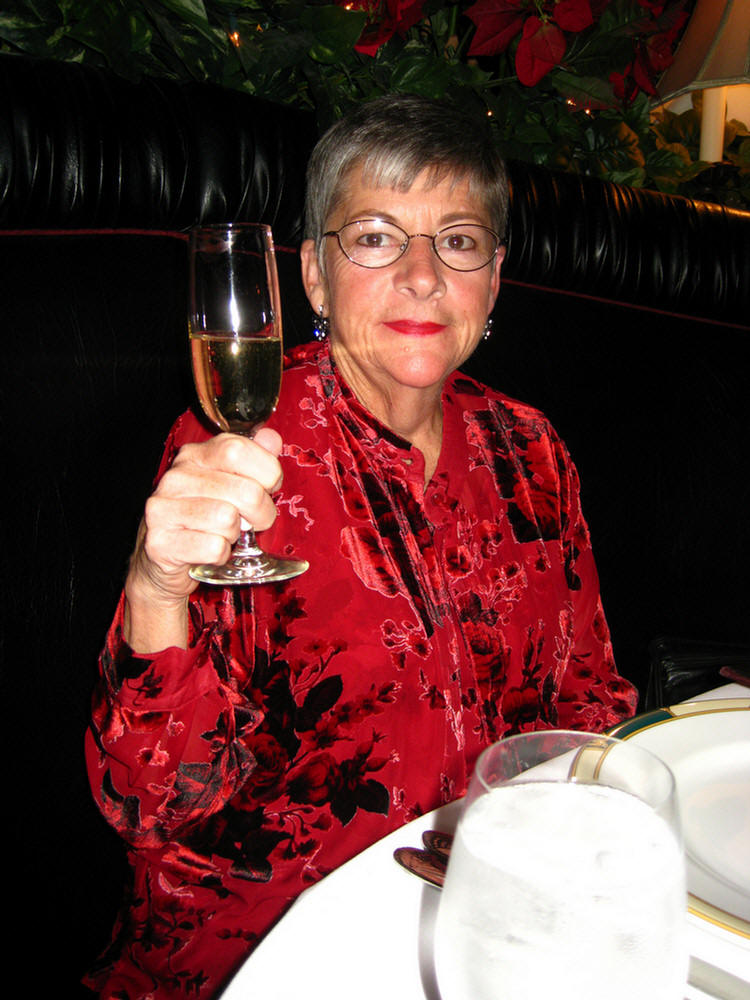 A toast to 1,000 days!
Did you know? - A toast is someone or something in honor of which people usually have a drink, the drink or honor itself, or the act (pledge) of indicating that honor.
For example, a person could be "the toast of the evening", for whom someone "proposes a toast" to congratulate and for whom a third person "toasts" in agreement. The toast as described here is rooted in Western culture, but certain cultures outside that sphere have their own traditions in which consuming a drink is connected with ideas of celebration and honor.

Here's back at cha!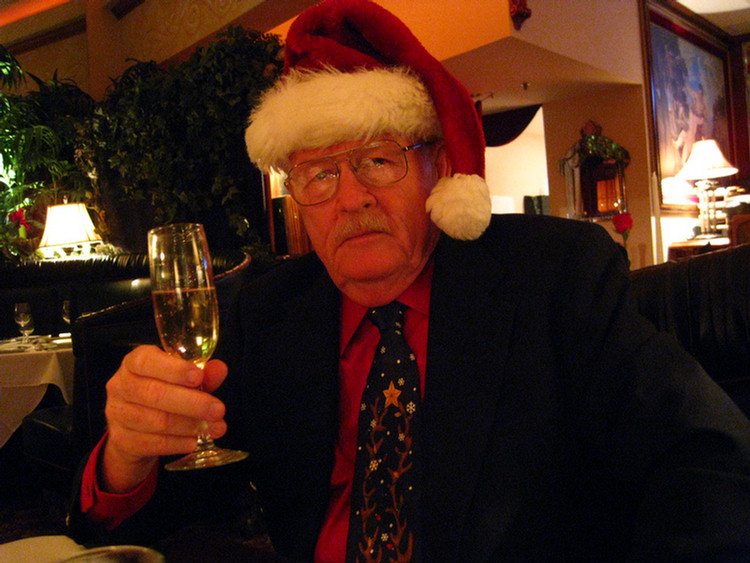 Now, on a more serious note

Great atmosphere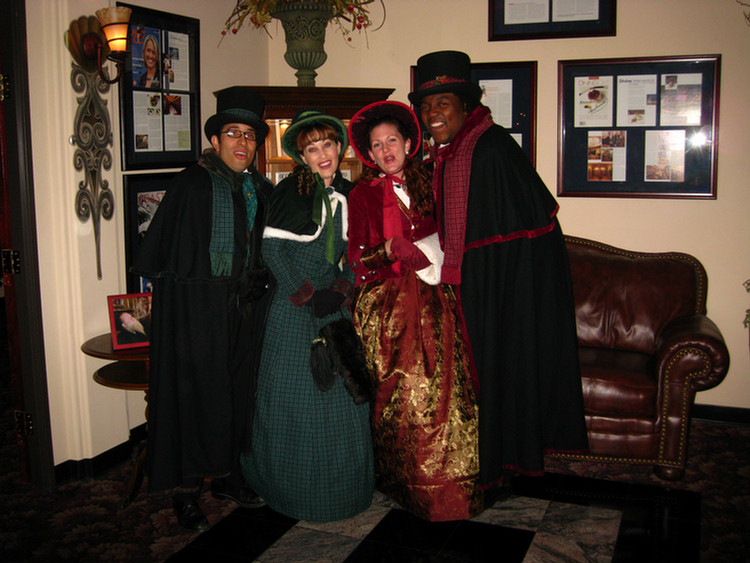 Carolers
Did you know? - The first specifically Christmas hymns that we know of appear in fourth century Rome. Latin hymns such as Veni redemptor gentium, written by Ambrose, Archbishop of Milan, were austere statements of the theological doctrine of the Incarnation in opposition to Arianism. Corde natus ex Parentis (Of the Father's love begotten) by the Spanish poet Prudentius (d. 413) is still sung in some churches today.
In the ninth and tenth centuries, the Christmas "Sequence" or "Prose" was introduced in North European monasteries, developing under Bernard of Clairvaux into a sequence of rhymed stanzas. In the twelfth century the Parisian monk Adam of St. Victor began to derive music from popular songs, introducing something closer to the traditional Christmas carol.
In the thirteenth century, in France, Germany, and particularly, Italy, under the influence of Francis of Asissi a strong tradition of popular Christmas songs in the native language developed.[2] Christmas carols in English first appear in a 1426 work of John Awdlay, a Shropshire chaplain, who lists twenty five "caroles of Cristemas", probably sung by groups of 'wassailers', who went from house to house.[3] The songs we know specifically as carols were originally communal songs sung during celebrations like harvest tide as well as Christmas. It was only later that carols began to be sung in church, and to be specifically associated with Christmas.
Downstairs To The Theater
Did you know? - Peter Pan is a character created by Scottish novelist and playwright J. M. Barrie (1860–1937). A mischievous boy who can fly and magically refuses to grow up, Peter Pan spends his never-ending childhood adventuring on the small island of Neverland as the leader of his gang the Lost Boys, interacting with mermaids, Indians, fairies and pirates, and from time to time meeting ordinary children from the world outside. In addition to two distinct works by Barrie, the character has been featured in a variety of media and merchandise, both adapting and expanding on Barrie's works.

We were up front!
Did you know? - Peter Pan first appeared in a section of The Little White Bird, a 1902 novel written for adults. Following the highly successful debut of the play about Peter Pan in 1904, Barrie's publishers, Hodder and Stoughton, extracted chapters 13–18 of The Little White Bird and republished them in 1906 under the title Peter Pan in Kensington Gardens, with the addition of illustrations by Arthur Rackham.
The character's best-known adventure debuted on 27 December 1904, in the stage play Peter Pan, or The Boy Who Wouldn't Grow Up. The play was adapted and expanded somewhat as a novel, published in 1911 as Peter and Wendy, later as Peter Pan and Wendy, and still later as simply Peter Pan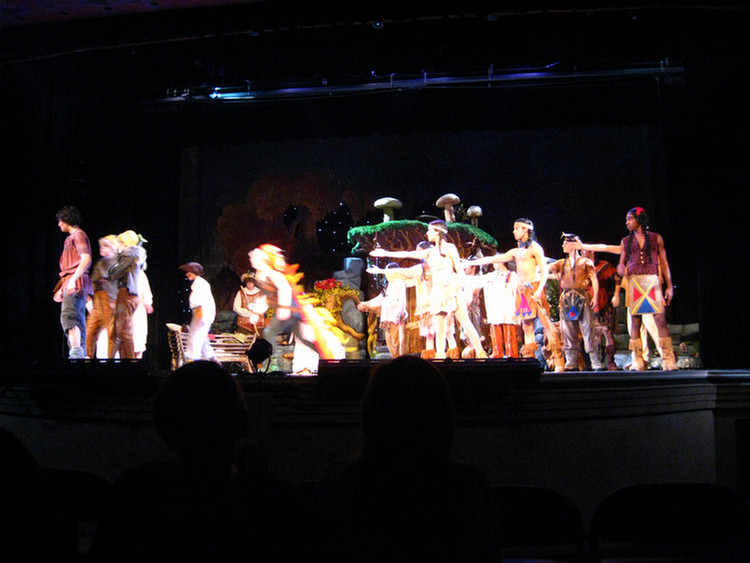 Large cast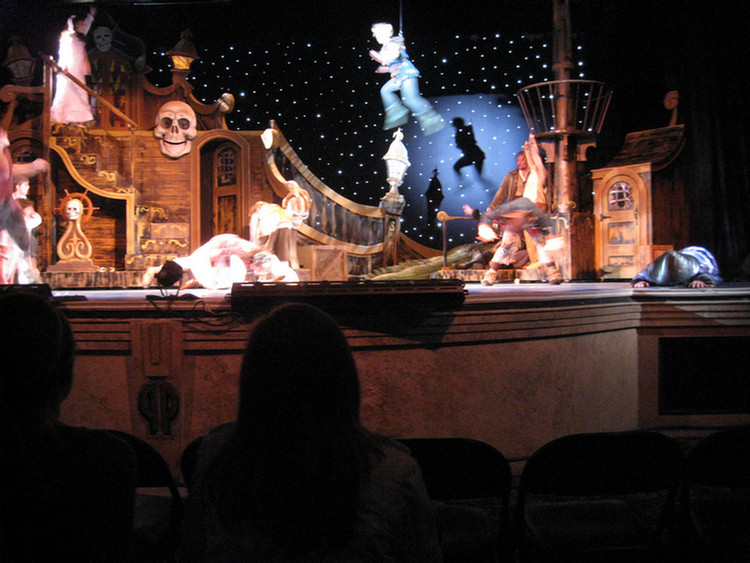 Flying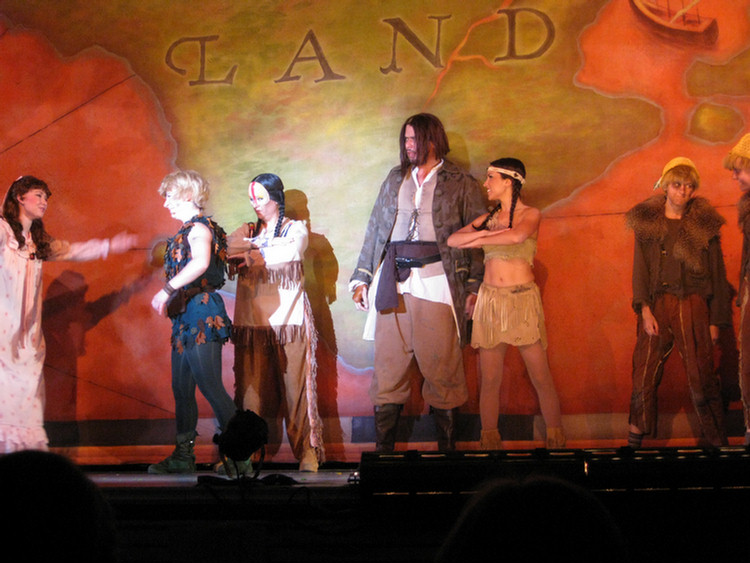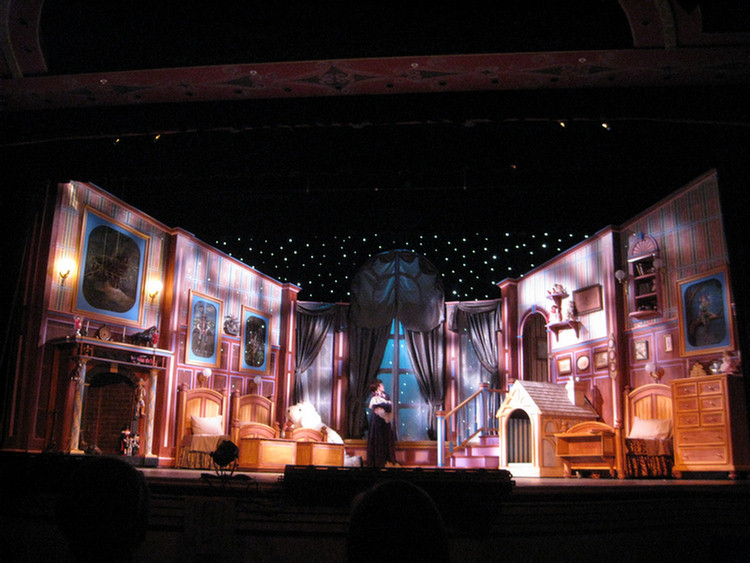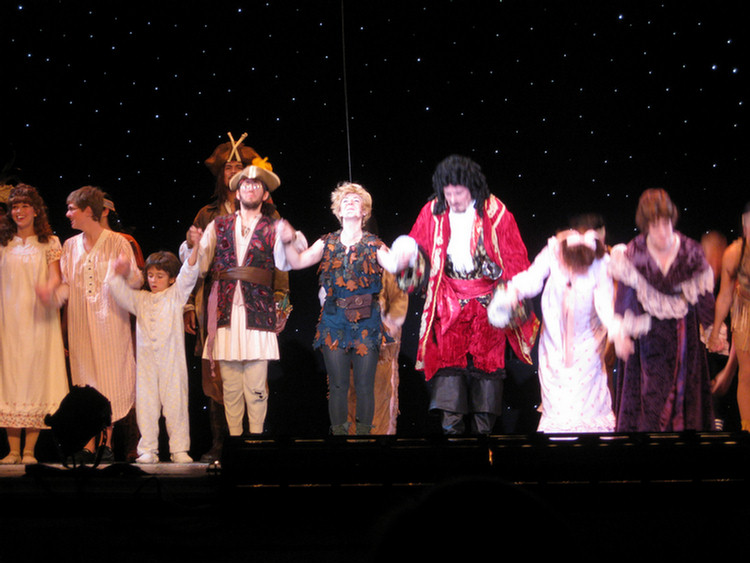 On Our Way Home