It's Fair Time And We Are Ready Summary (Page One)
The theme of the 2014 annual Orange County Fair was "Rise & Shine" will be the slogan for the annual summertime event in Costa Mesa, which runs from July 12 through August 10, Wednesday through Sunday.
The Orange County Fair drew 1.3 million visitors for its 23-day run that concluded Sunday, about the same as last year, the second highest since the annual attraction started in 1890, organizers announced today.
Other interesting statistics from this year's fair include 19 piglets born at the Centennial Farm and the use of 40,000 pounds of vegetable oil for deep-fried Doritos, Oreos, frog legs and other snacks.
Fairgoers ate 20,000 pounds of bacon, including 30,000 deep-fried, bacon-wrapped Jack Daniel's churros, which required 99 bottles of 1.75-liter bottles of the whiskey, fair officials said.
More than 34,800 glasses were served at the Wine Courtyard
This year's fair was the last for OC Fair CEO Doug Lofstrom, a retired fair executive who took over for the last CEO, who took a new job in April 2013. Fair board members plan to hire a new CEO by year's end.

The four of us had a great time just walking around and seeing the sights
We always visit a couple of times and this year was no exception... Except that we went on the last day of the fair! Getting there at 10:00 was super.... We were sixth in line to get in when they opened the doors.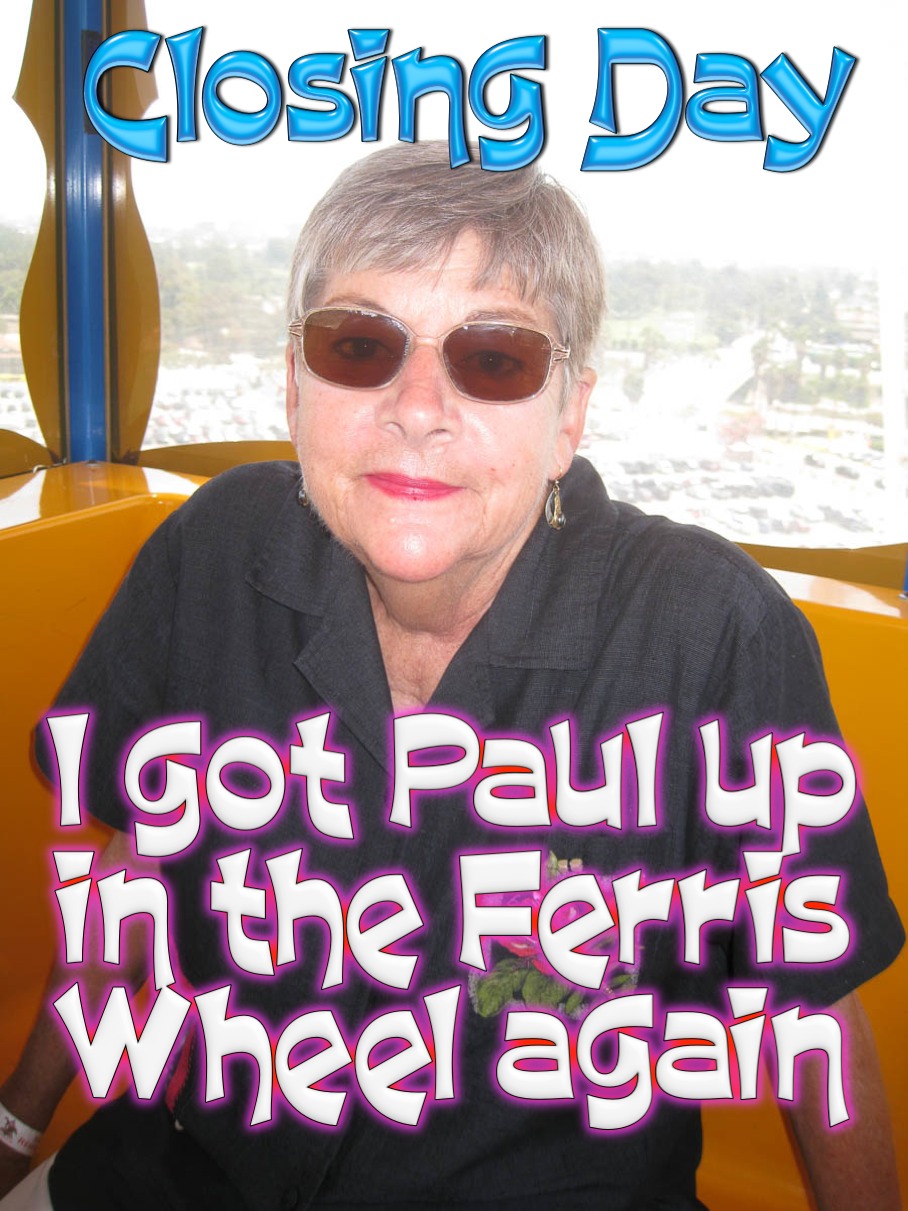 Sue got to visit the chicks and piggies and Paul got the pork chop on a stick