OC Fair 2012 Summary & Summer's High Point! (Page One)
The fair first took place in the year 1890 and consisted of some minor exhibits in Santa Ana and a horse race. From 1889 to 1894 the fair was run by the Orange County Community Fair Corporation, but was then taken over by the Orange County Fair Association, Inc.
Early fairs mainly consisted of horse races and livestock shows, but around 1900 new carnival-like attractions were added and the fair become a yearly occurrence. The fair was located in Santa Ana, except for a brief interval after World War I, when it was moved to Huntington Beach.
We went alone and early... It worked out GREAT! Come on along and join the fun!
A great day at the fair... Please join the fun!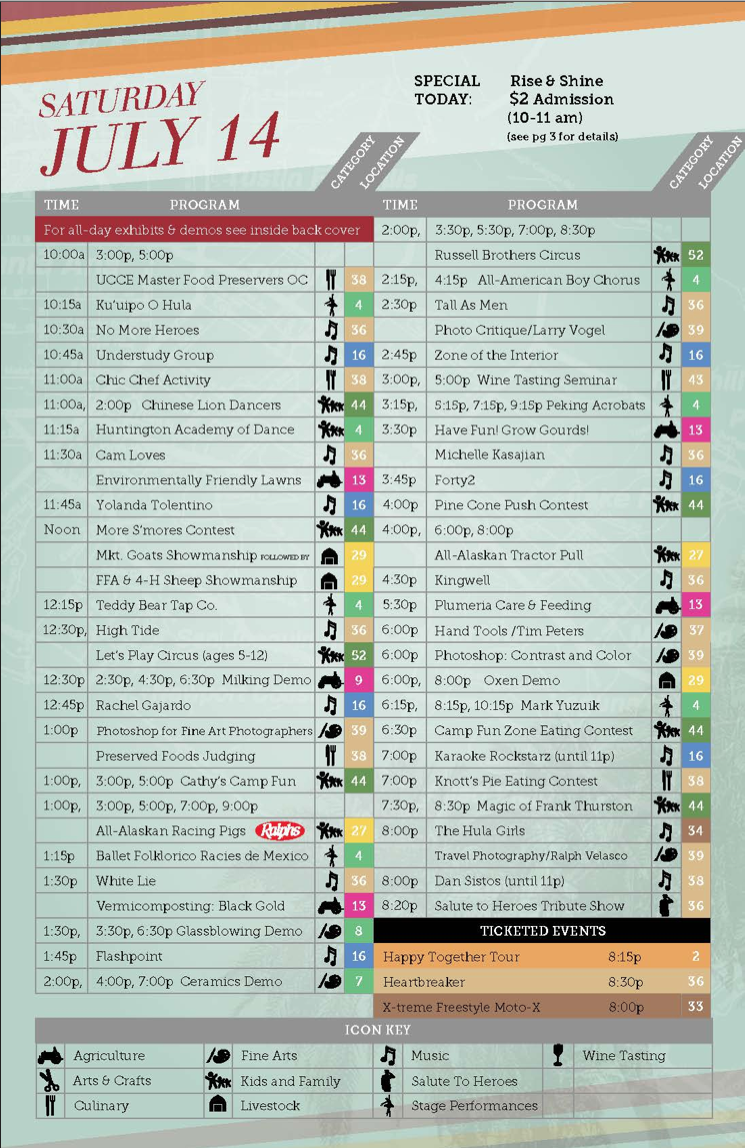 Off we go for the second visit of the season . Mike and Monica joined us about half way through and we enjoyed some wine, loads of laughs, and had a great time.