Purple Cows: Our First Visit In 2004 With No Camera (Page One)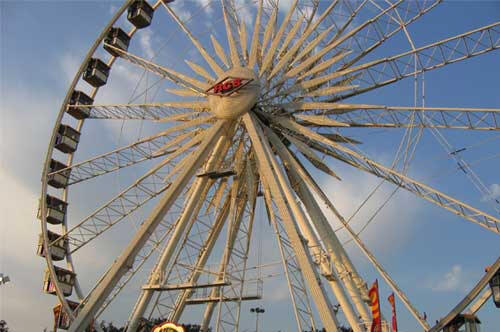 `I never saw a purple cow, I never hope to see one ...'' -- Gelett Burgess IF EVER THERE WAS a place to see a purple cow, or be one, it would be at the 112th Orange County Fair, opening Friday and showcasing some of the best community offerings of livestock, floriculture, food, arts and crafts in town. The theme ``Jammin' at the Fair'' salutes that glorious globe, the grape (purple and otherwise), in its naturally occurring.
The 112th annual Orange County fair opens Friday with the theme "Jammin' at the Fair," reflecting a menu of music and traditional attractions that draw people back from year to year, officials said.

The fair will conclude on Aug. 1 -- the second year that it has been expanded to three weeks, the fair's Pam Highwart said.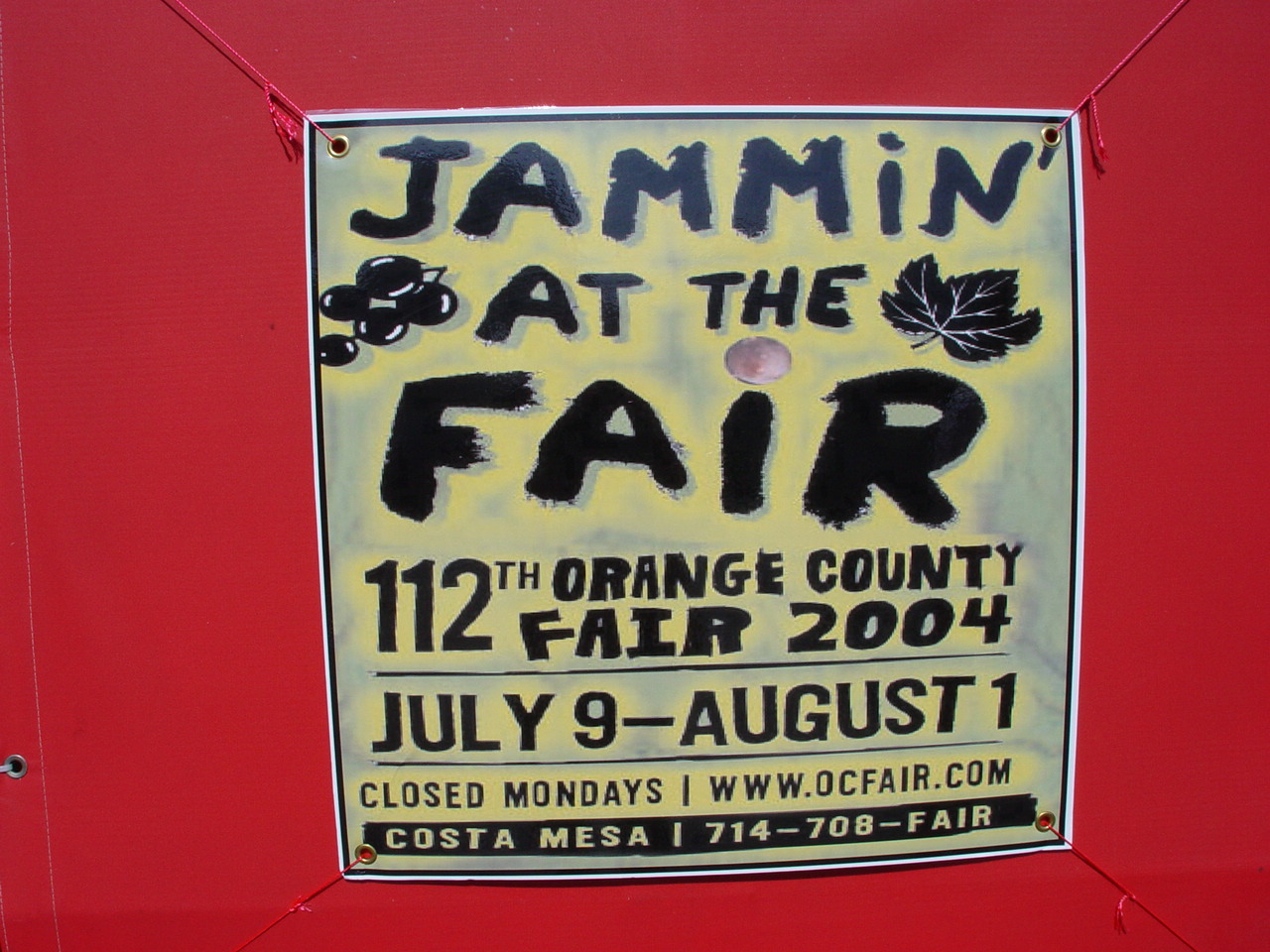 So where is the first place we go at the fair? The "Cinnabun Shoppe" to get our morning dose of sugar followed by caffeine!

Grandma Sue knows the way and can get there with her eyes closed... She just has to be able to have the nose working!

This gets the day off to a super start and all is well with the world!
Getting a spot at the fair:

Space fees for concession trailers are based on $100 per frontage foot (a guaranteed space fee) against 22% of gross sales (less sales tax), whichever is greater. (An example: a unit 10' wide would be charged $1,000 as a guaranteed fee.) All concessions are audited daily.

With your completed application, please include pictures or brochures of your products and also of the booth as it looks when fully operational.

Space availability is determined by the number of responses from Exhibitors and Concessionaires invited to return from last year's Fair.
Until that process is completed, we have no indication as to which space may be available, the type of product that may work in the vacancy or if the space will be filled with a like product.

The Fair reserves the right to select the type of product contracted. Once you have submitted an application, you will not hear from us until May 2005.
You will be notified by mail as to whether or not your application has been accepted. Please do not contact our office requesting the status of your application.