Christmas Dinner With Family & Friends

Lisa & Grandma in the kitchen... Lisa will be staying with us for almost three months over the holidays so she knows the kitchen very well!

Let me at that prime rib!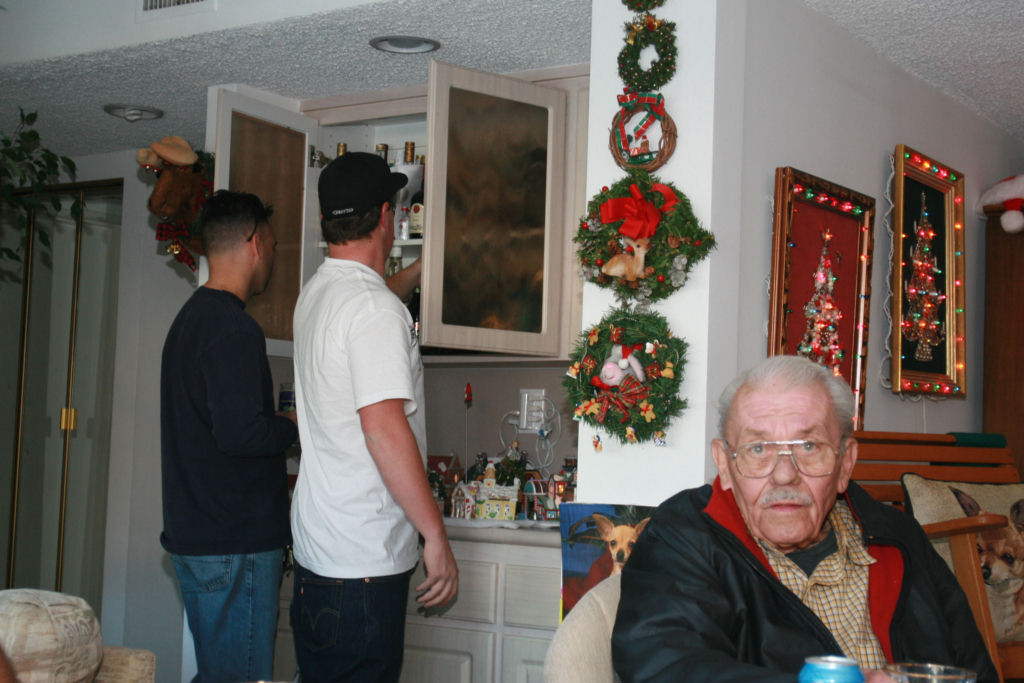 Lexie giggling again at "Lexie the Red Nosed Reindeer" and Pete/Zack search the bar for something?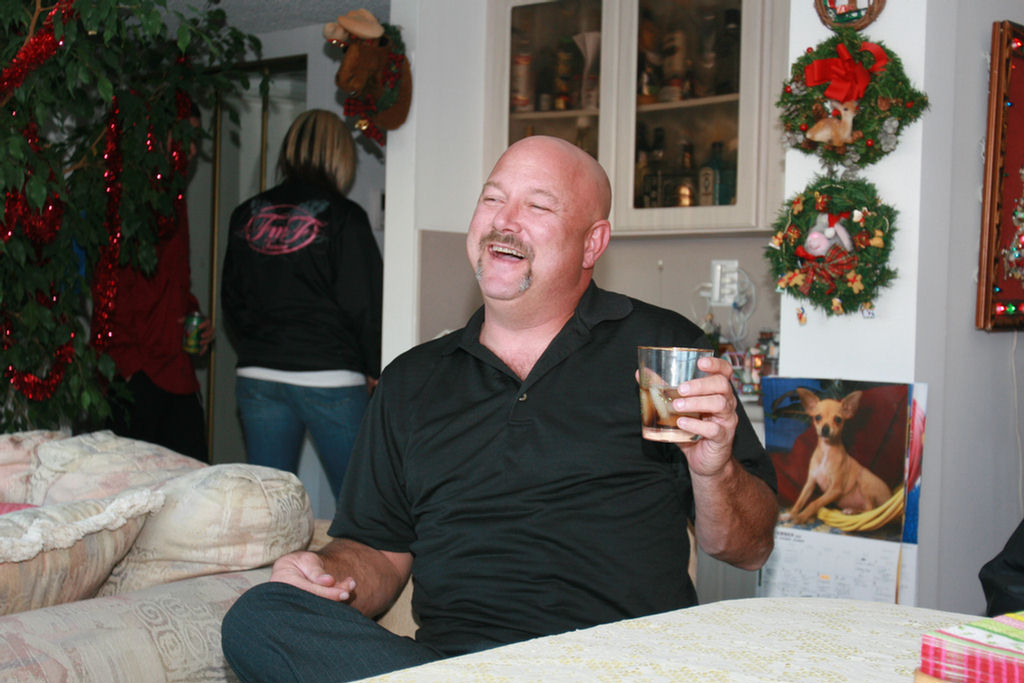 Chris enjoyed the Royal Crown and was an excellent addition to the crowd!

See the hand??? It is saying "Stop with the pictures!!"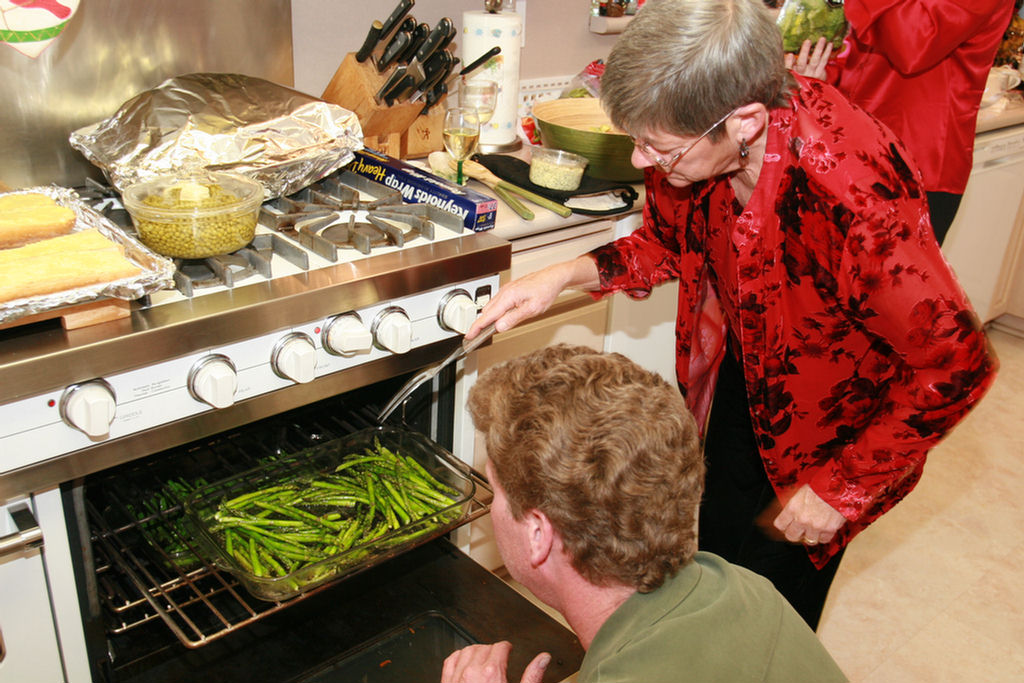 Mitch and GRandma work well in the kitchen together!

Of course... Dave is with us for dinner

The Fire Department lights fires quite well!!

Laurie needed a few minutes to join the human race.... She likes Royal Crown also!

We kept the girls busy!

Yes... "A-1" sauce on the prime rib!

What are they thinking???

The Boss finally sits down!

We listened to great Christmas music while dining!

The little devil got all the girls!

Miss Carri listened to all the banter and survived!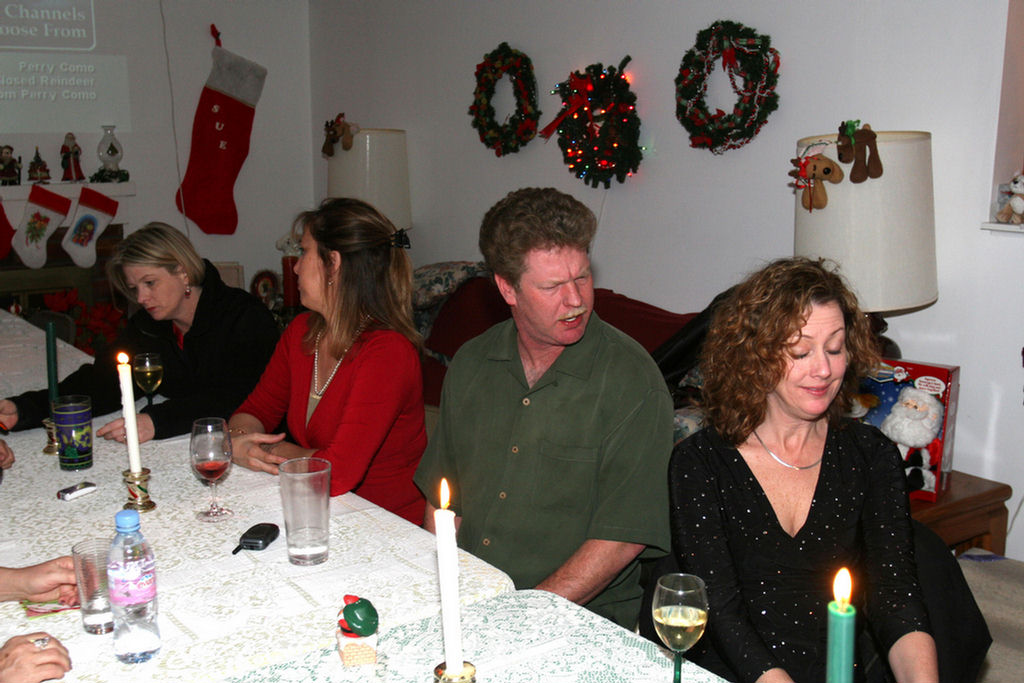 What did Penny say???? Must have been good!

He is off and running again!!! Sue gets exercise!

Sarge takes it all in and awaits something to hit the floor!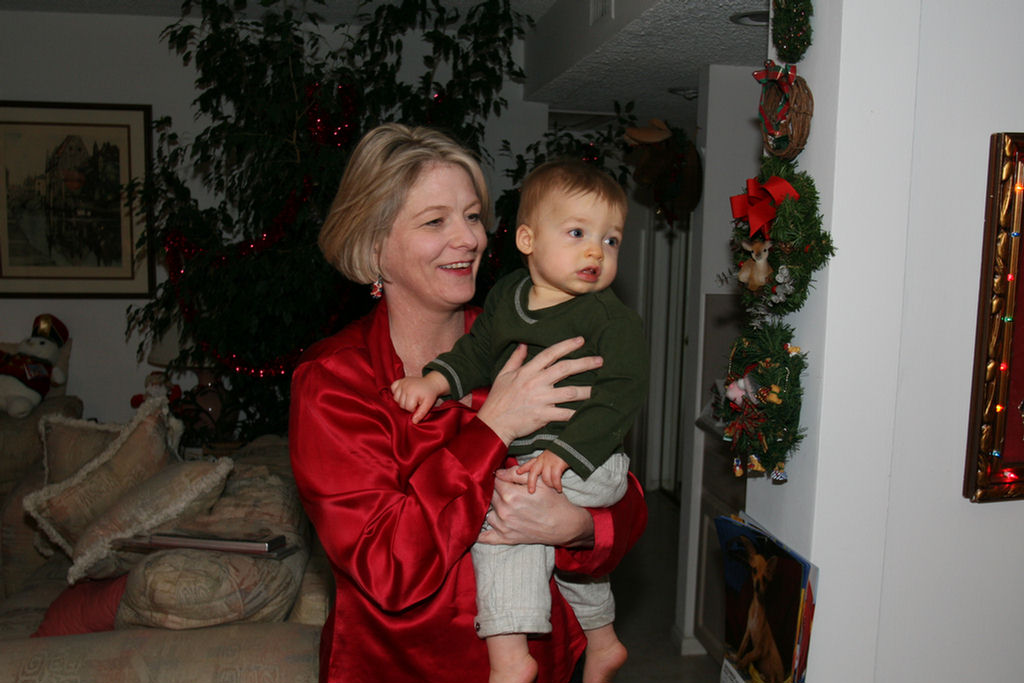 Come on and get your booties back on!