Christmas 2009
Christmas is both a sacred religious holiday and a worldwide cultural and commercial phenomenon. For two millennia, people around the world have been observing it with traditions and practices that are both religious and secular in nature. Christians celebrate Christmas Day as the anniversary of the birth of Jesus of Nazareth, a spiritual leader whose teachings form the basis of their religion. Popular customs include exchanging gifts, decorating Christmas trees, attending church, sharing meals with family and friends and, of course, waiting for Santa Claus to arrive. December 25–Christmas Day–has been a federal holiday in the United States since 1870.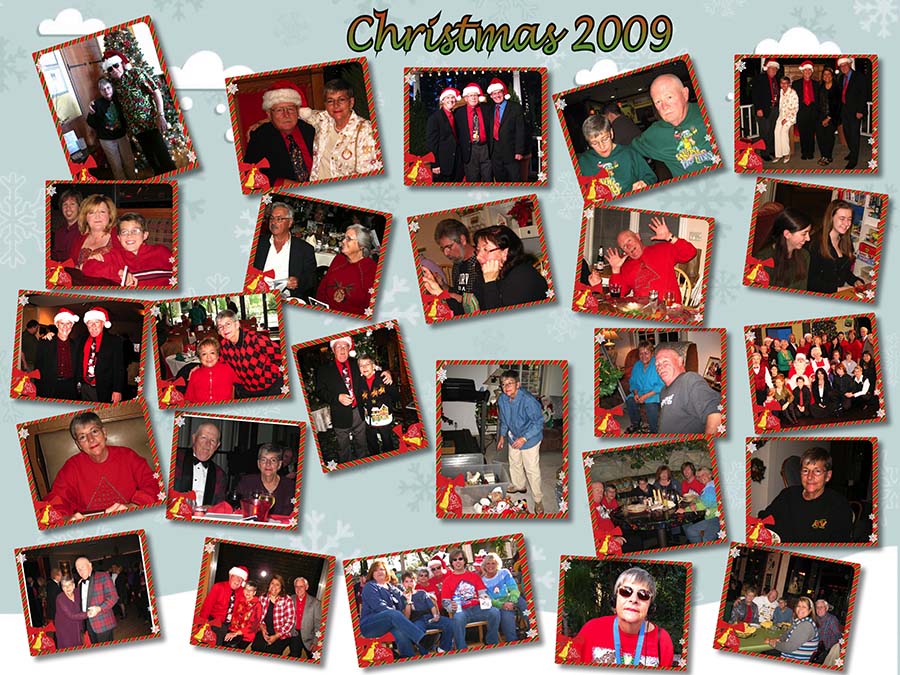 Click for full sized image
Please go to the events log for a listing of all the Christmas events. We really had a great Christmas including visiting Knotts Berry Farm , breakfast at Old Ranch , Scrooge and Robin's Birthday , Old Ranch Dinner Dance . introducing the Christmas Story to others , going to the Christmas Play , celebrating Paul turning 65 , Disneyland Christmas Eve , and the Quick Trip North .
Christmas 2009 Events Chronolically Listed

Paul puts a halo over his Christmas Angel while decorating!
We started right after Thanksgiving with decorating the house ... a two day job!
Trivia Anyone??
Christmas just wouldn't be as magical without our favorite Christmas songs. Enjoy these little-known facts about your favorite carols:
"Jingle Bells," originally titled "One Horse Open Sleigh," was written to be a Thanksgiving song.
Buck Ram wrote the lyrics to "I'll Be Home for Christmas" when he was a sixteen-year-old, homesick college student, although his original song was different from the one we now know and love.
Some historians believe that "Twelve Days of Christmas" isn't the silly song we all think it is—it is actually filled with religious symbolism. Some religious symbols in the song include the two turtle doves (The Old and New Testaments), the six geese a-laying (the six days of creation), and the eight maids a-milking (the eight beatitudes).
The most recorded Christmas song is "White Christmas." There are more than five hundred recordings, many performed in different languages.
Leroy Anderson, the composer of the popular song "Sleigh Ride," was inspired to write the song during a heat wave in July.

Man made global warming indeed!
Some Snaps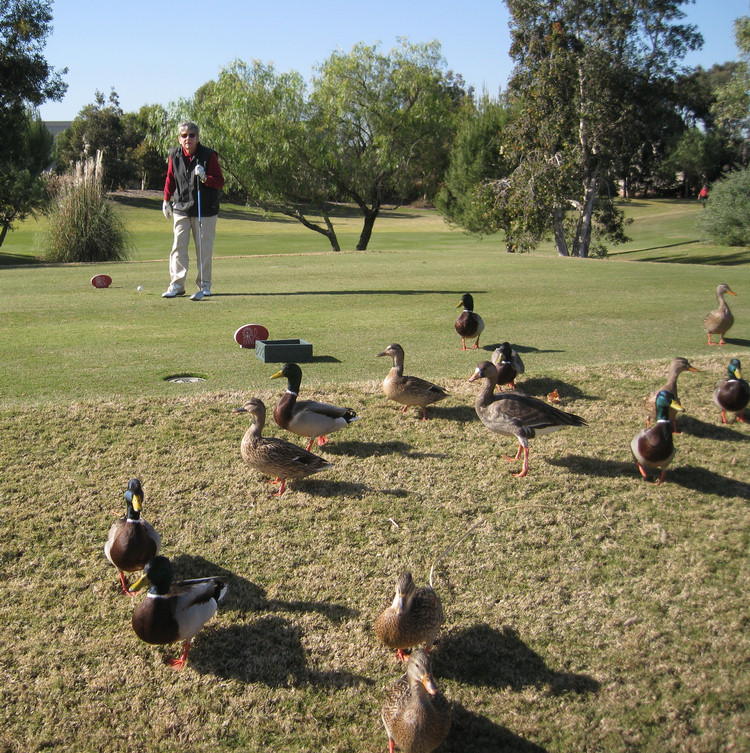 Sue feeds the Old Ranch Christmas Ducks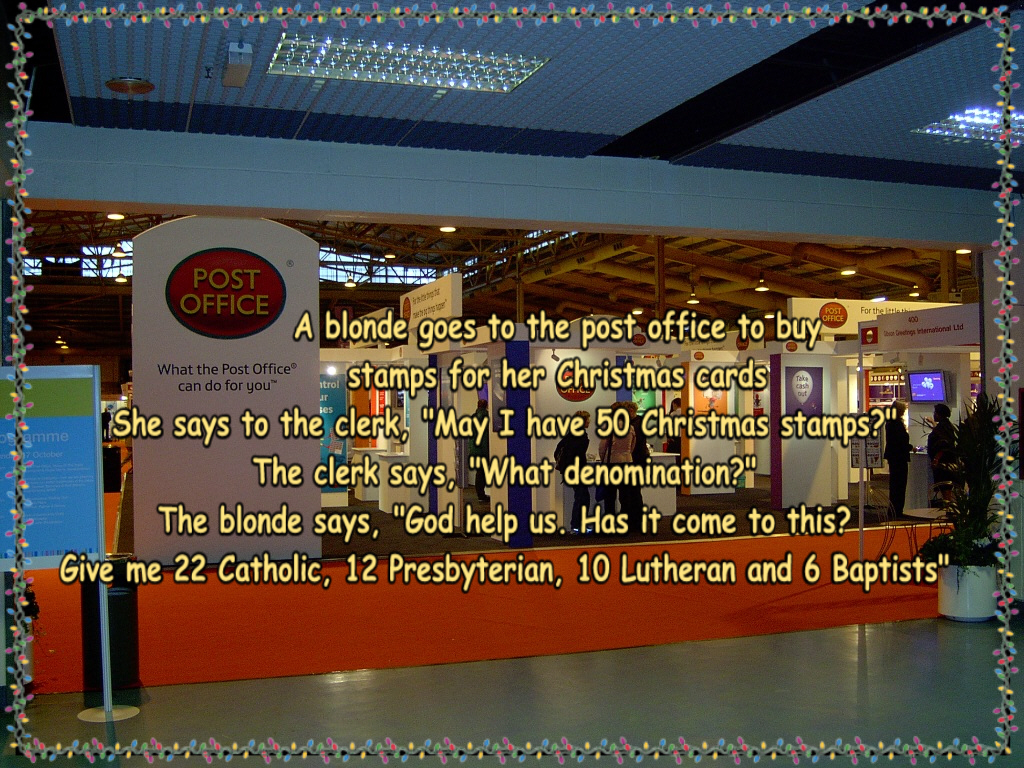 For our blond friends

Getting the explanation

Bob, Sue, Nick, Paul & Robin

San Pedro Elks Christmas Ball
Goodbye Until Next Year But We Will Keep The Spirit

Boxes and more boxes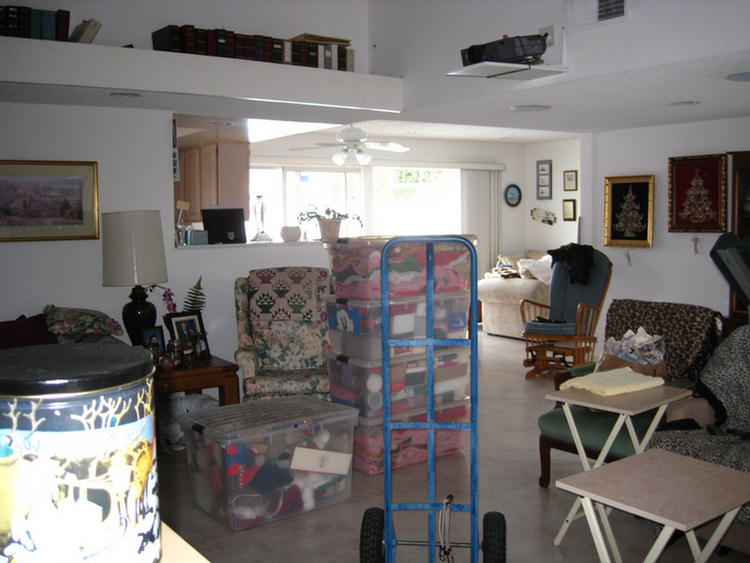 Stack 'em, and roll 'em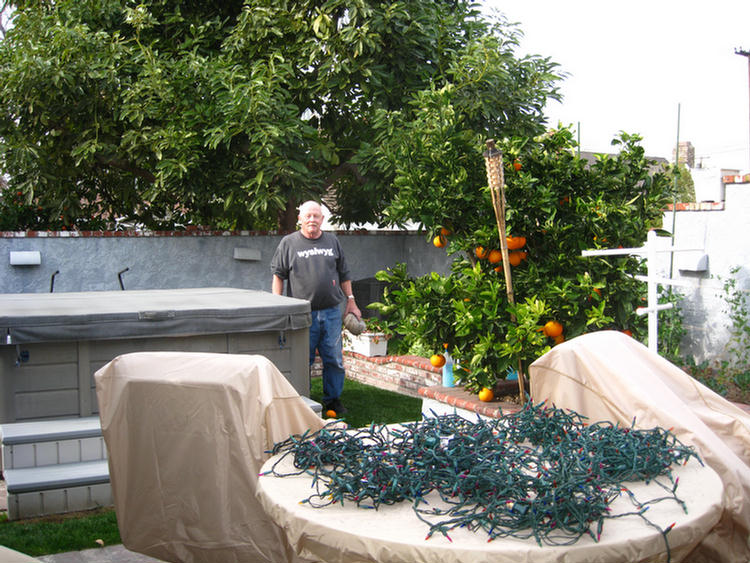 Did he get them all?