Tomatofest 2008
Once a year we are off to the Tomatofest, a weekend of fun and visiting old friends and meeting new friends! Please join us for Tomatofest 2008!
Destination Carmel Valley
The Carmel Valley AVA is an American Viticultural Area in Monterey County, California, east of Carmel-by-the-Sea. The AVA is home to a number of wineries and vineyards, as well as the town of Carmel Valley Village. County Route G16 runs through the valley, and the Carmel River flows down the valley. The vineyards in the region are mostly located at 1,000 feet (300 m) above sea level or higher, where coastal fog and wind play are less common.

Off of Highway One, Quail Lodge is about 5-6 miles into the canyon.
We took all day to get to Quail Lodge traveling some back roads through Ojai. Upon arrival we explored the grounds, found the bar, and found the spa. Please join us!

It was 9/11 when we left LA
We played twice, once on Friday and again on Monday! It is a great course, so join us for some of the more memorable pictures. The first game of golf for which records survive was played at Bruntsfield Links, in Edinburgh, Scotland, in A.D. 1456, recorded in the archives of the Edinburgh Burgess Golfing Society, now The Royal Burgess Golfing Society. The modern game of golf spread from Scotland to England and has now become a worldwide game, with golf courses in the majority of countries.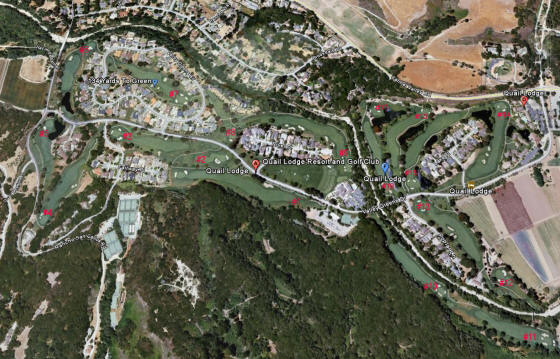 Golf at Quail Lodge (Click for a full view)
The drive is always fun to do and new things to see!

Sunset with Paul
This year we are adding a day to the trip so we can visit the Monterey Aquarium on Saturday before the formal festivities begin. The Monterey Bay Aquarium, which is located on the site of a former sardine cannery on Cannery Row in Monterey, California, is one of the largest aquariums in the world. It has an annual attendance of 1.8 million and holds 35,000 plants and animals representing 623 species.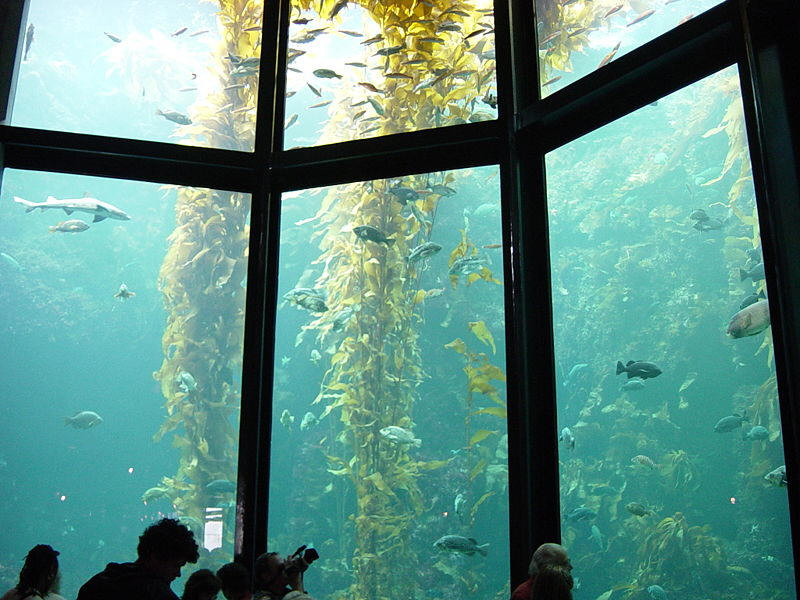 Monterey Aquarium is an amazing place to visit!

Cocktails at the Benning Estate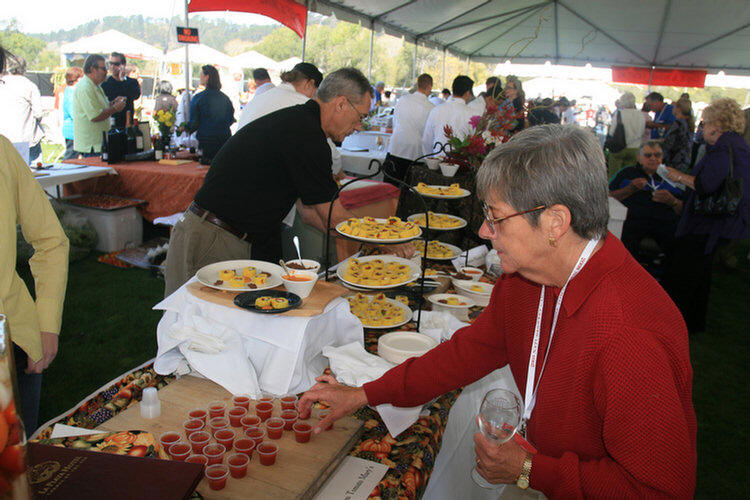 I have never seen Sue eat so much at one time...
Originally known as El Sur Grande (The Big South) Big Sur is home to one of the most picturesque sections of Scenic Highway 1 — California's first Scenic Highway. The spectacular scenery begins with your first view of the Pacific Ocean as you head south from Carmel. You can see Carmel Bay and Carmel State Beach from the point where Highway 1 meets the coast near the mouth of the Carmel River.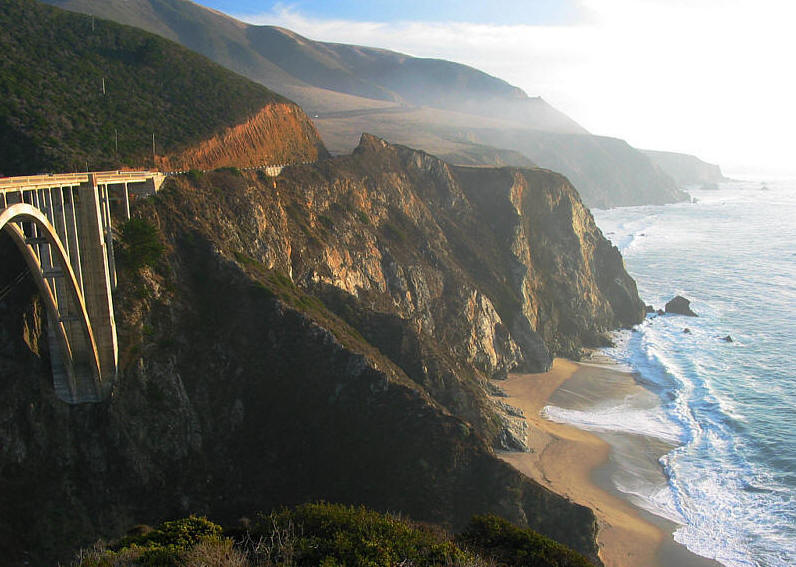 Pretty pretty!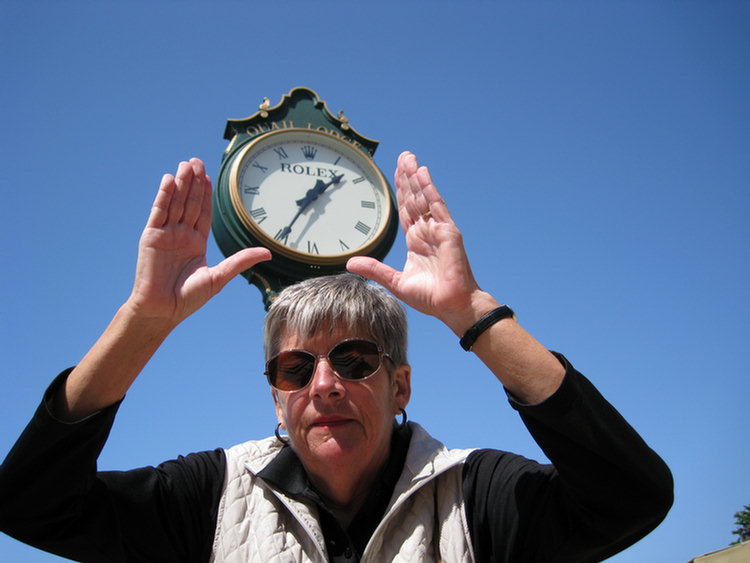 Now you know when we finished!
Part Nine: The Visits
We visit the Porter's and the Hale's on every trip.

Sue and Diane after an evening of fondue