Part Three: Seventeen Mile Drive
The 17 Mile Drive is a scenic road through Pacific Grove and Pebble Beach, California, United States, much of which hugs the Pacific coastline and passes famous golf courses and mansions. It also serves as the main road through the gated community of Pebble Beach. Like the community, the majority of 17-Mile Drive is owned and operated by the Pebble Beach Corporation. This corporation is currently owned by Plaut Inc.
Entry into Pebble Beach costs US$9.25 per automobile. Residents of Pebble Beach and their guests enter for free. Entry is also free for bicyclists and pedestrians. Motorcycles are prohibited from entering 17-Mile Drive. At the north end, the road originates in Pacific Grove at the intersection of Del Monte Blvd and Esplanade Street. The famous portion of 17-Mile Drive then begins a few miles south of this point.
Where Highway 68 (Holman Highway/Sunset Drive) crosses 17 Mile Drive marks the entrance to Pebble Beach. The road runs inland past Spanish Bay, then adjacent to beaches and up into the coastal hills, providing scenic viewpoints. Travel along 17-Mile Drive takes as long as the traveler likes, a minimum of 20 minutes to Carmel without stops. There are numerous turnouts along the road to stop, take pictures, or get out and stroll along the ocean or among the trees.
Visitors receive a map that points out some of the more scenic spots. Chief among these is the Lone Cypress Tree, the official symbol of Pebble Beach and a frequent fixture of television broadcasts from this area.
What We Saw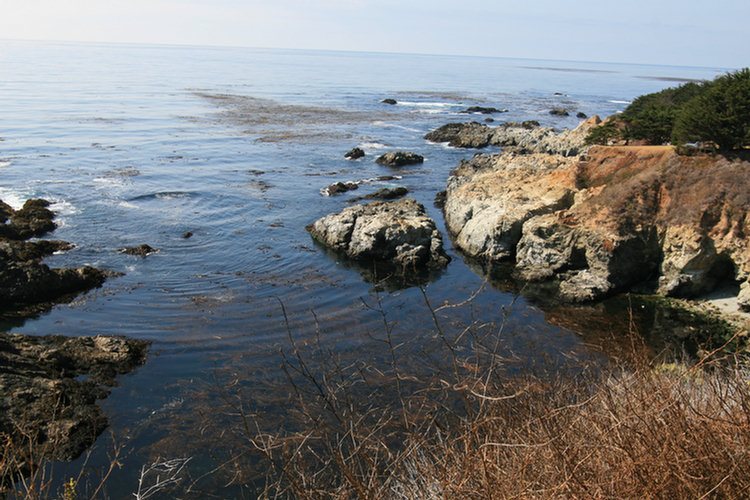 Little "bays" everywhere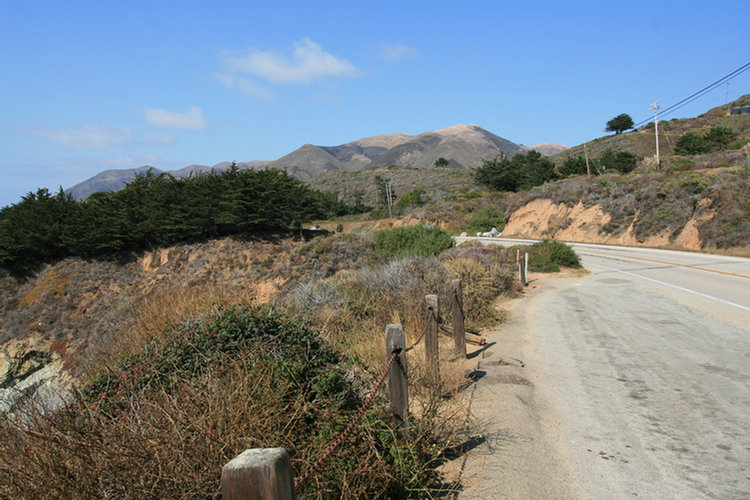 There were many turnouts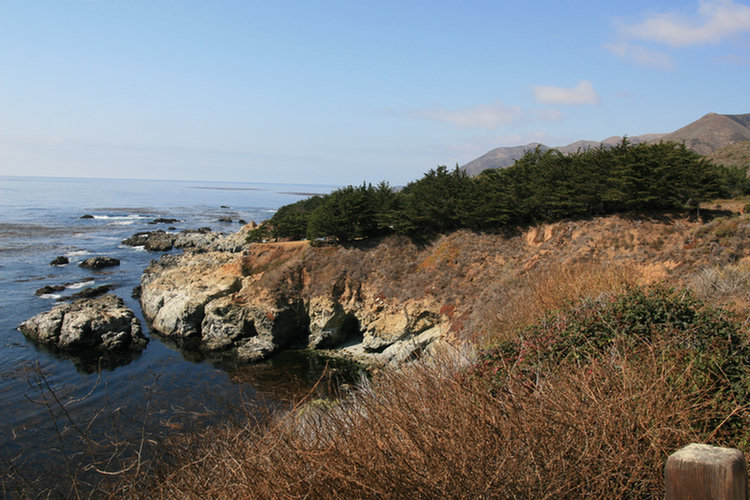 Cool weather along the coast!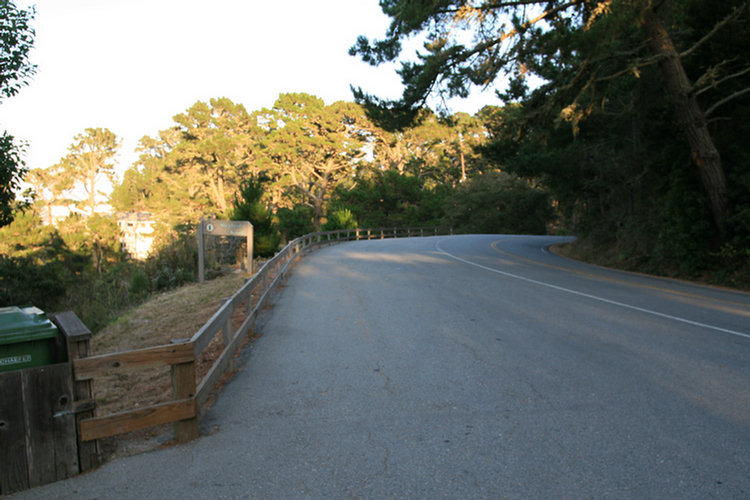 Signs explained where you were along the route

Monterey Bay in the background

Sue heads for the Silver Bullet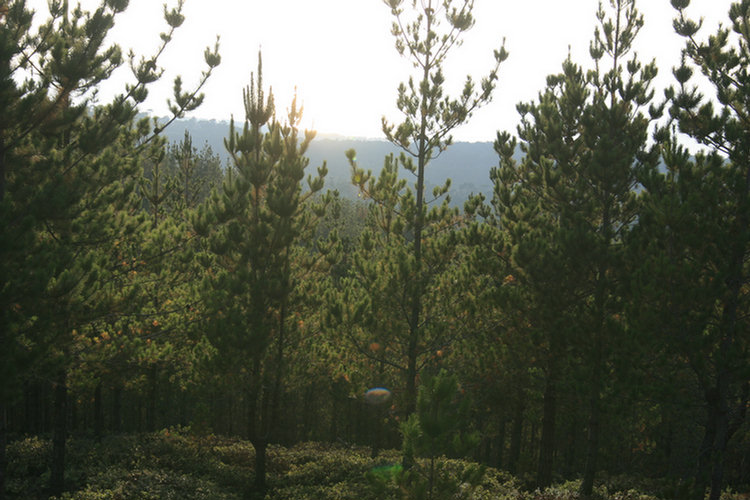 Sun reflecting on the sea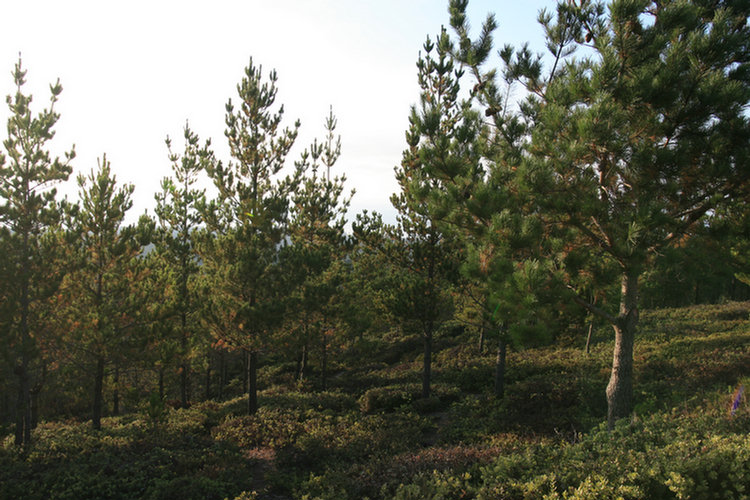 Wild berries all over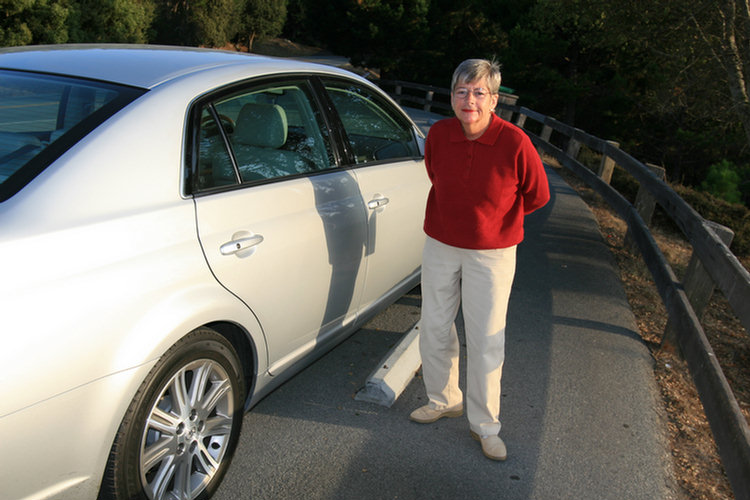 "Ok Paul, enough with the camera already!"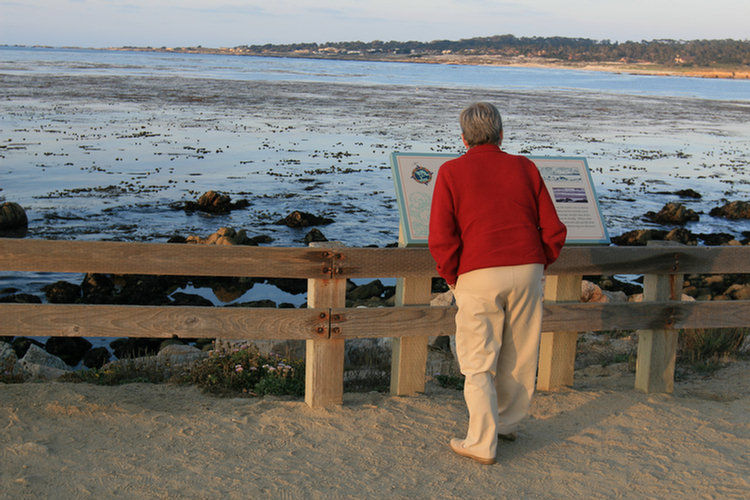 Reading about the wildlife in the water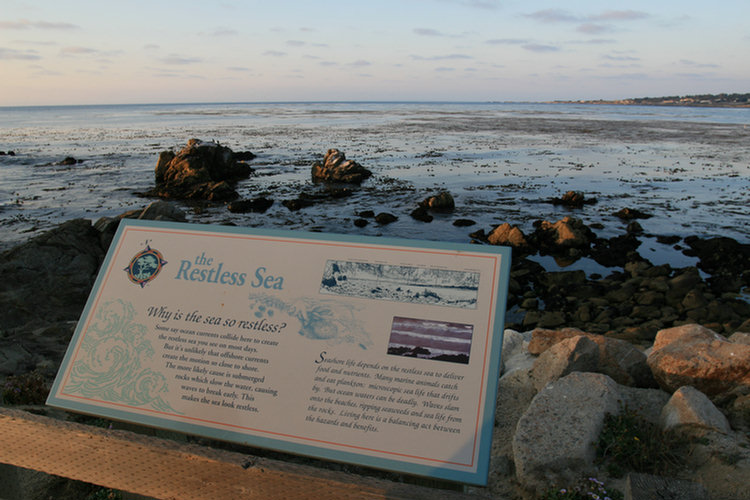 It was indeed restless!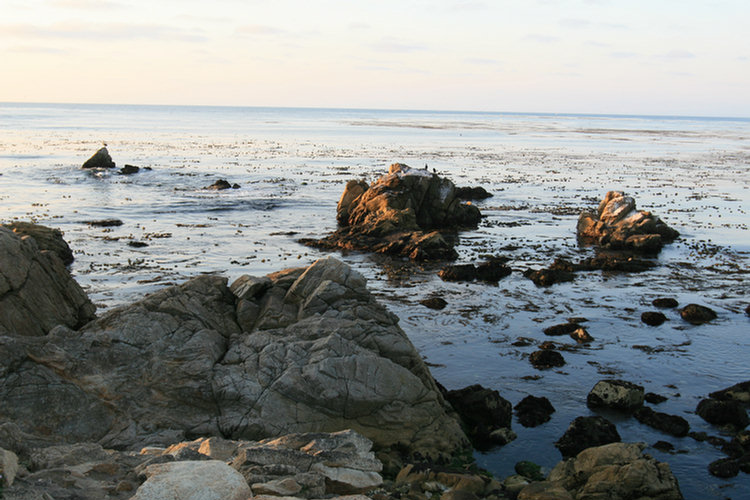 Birds and seals on the rocks!

Amber afternoon when the sun goes down!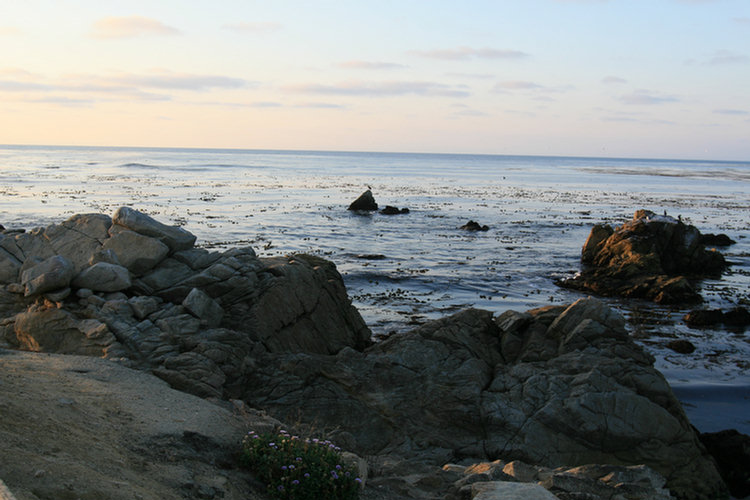 It's about beddy-bye time for the animals!
Magnificent Sunset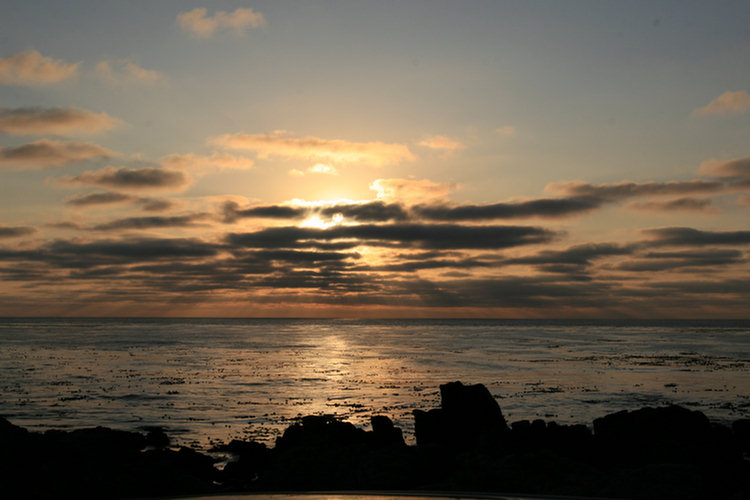 Fantastic sunset!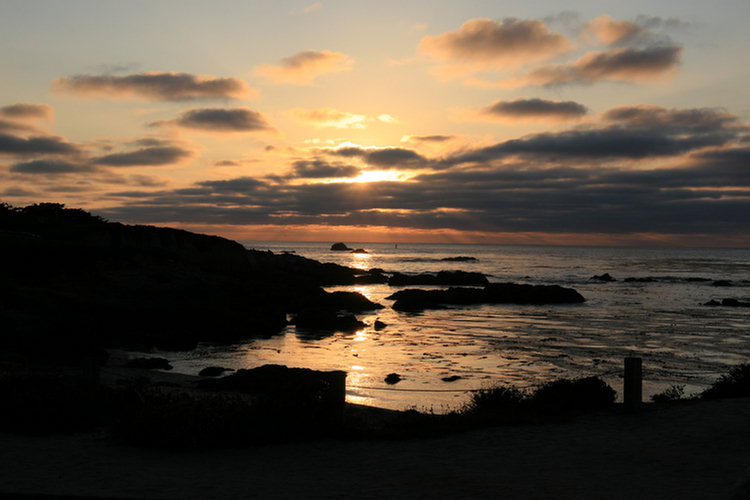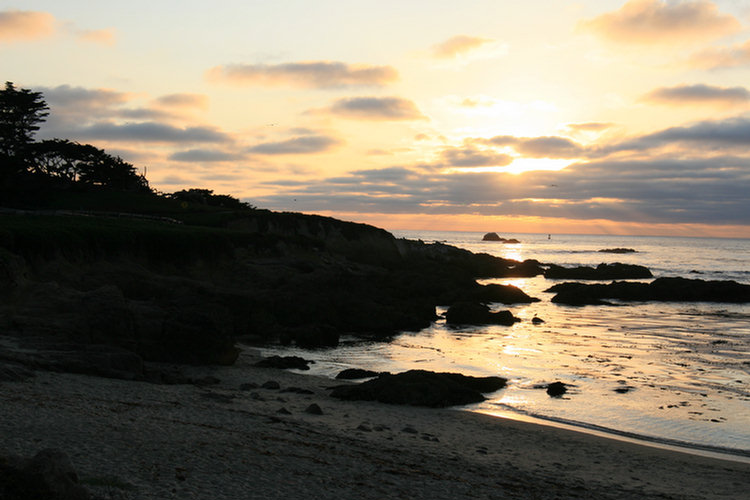 The Silver Bullet is ready to go!

The sun drops into the sea... you can almost hear the sizzle!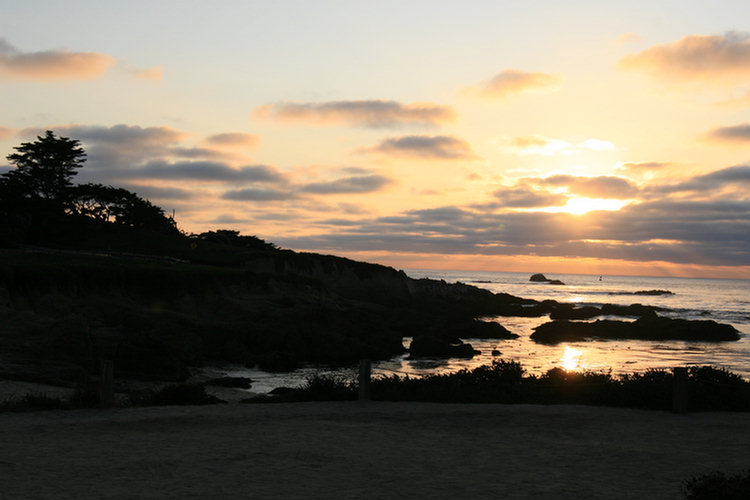 Hollywood Paul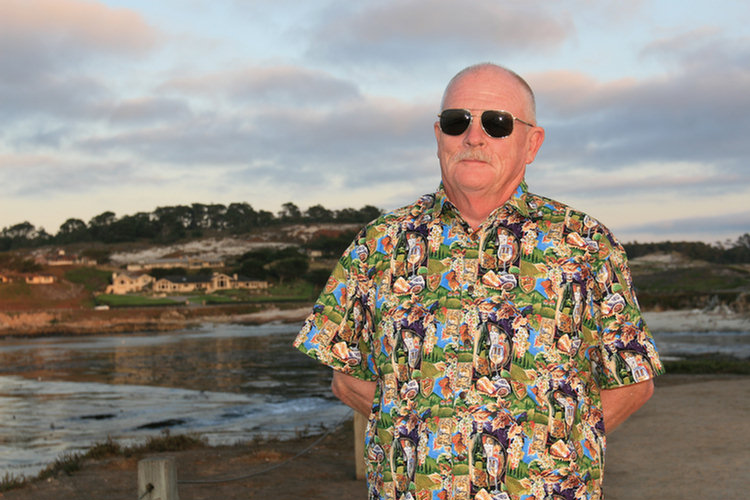 Would you buy a car from this person???