Welcome To The Celebration
Page Created: 11/25/2020 Page Last Updated: 11/26/2022 21:28
The time to celebrate has arrived a but it will be a little different-as we lost Sue and Mitch this year. 2020 started out well and then turned quite badly with our losses and the pandemic.
We decided this year to be a small gathering and have it at home where we can control the environment.
Miss Mary, a very extra special friend, and Robin took over the running of the celebration and they did a magnificent job. Thank you, thank you, and thank you!

Robin and Mary worked hard to make everything nice!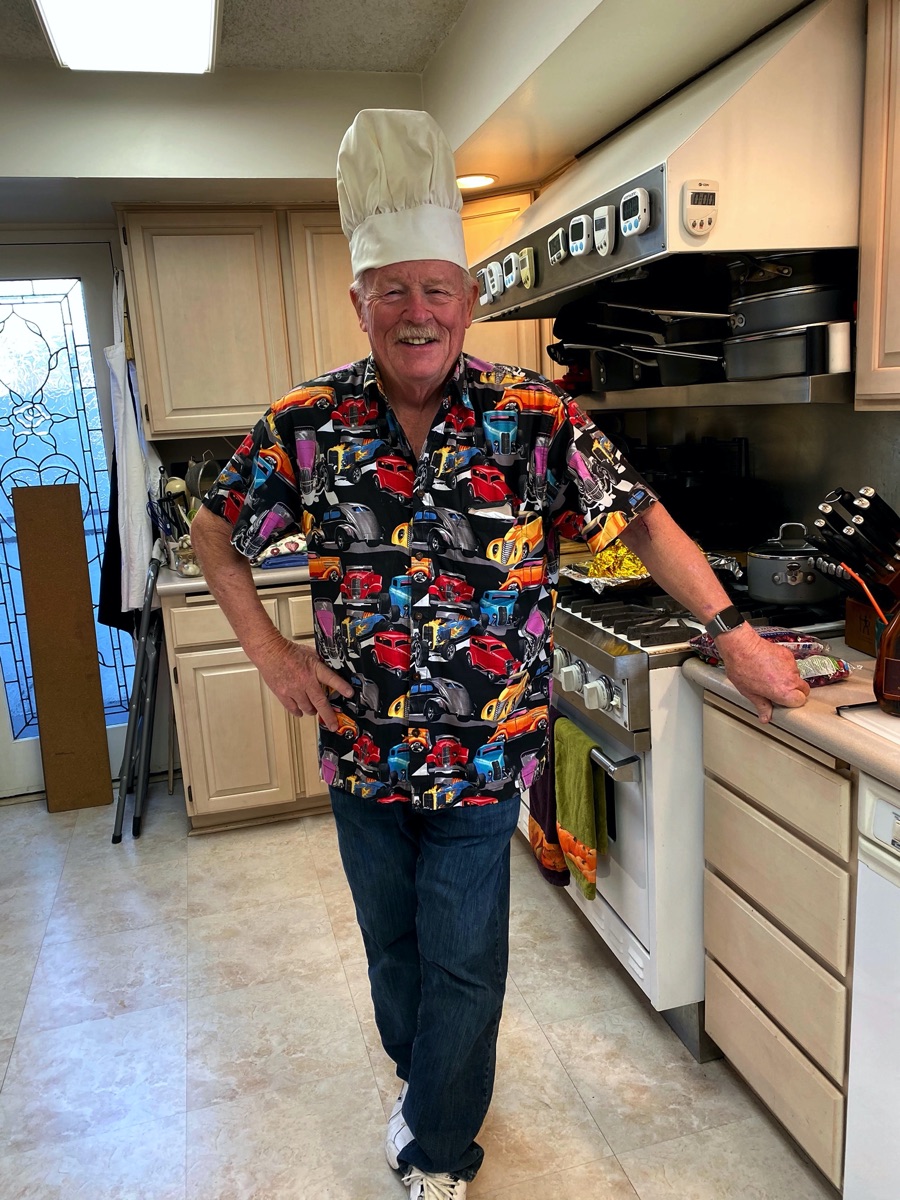 "OK ladies, how can I help??"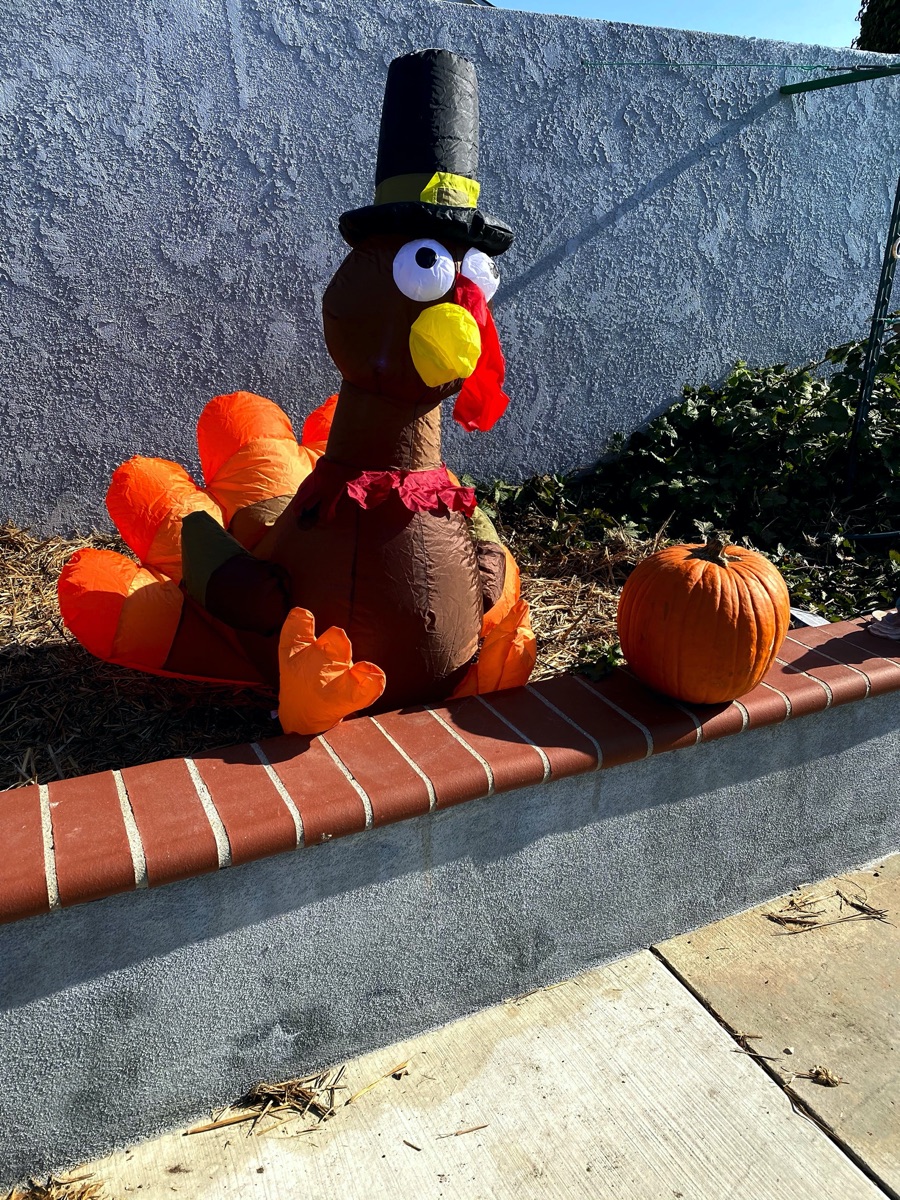 "You want me to watch the turkey?"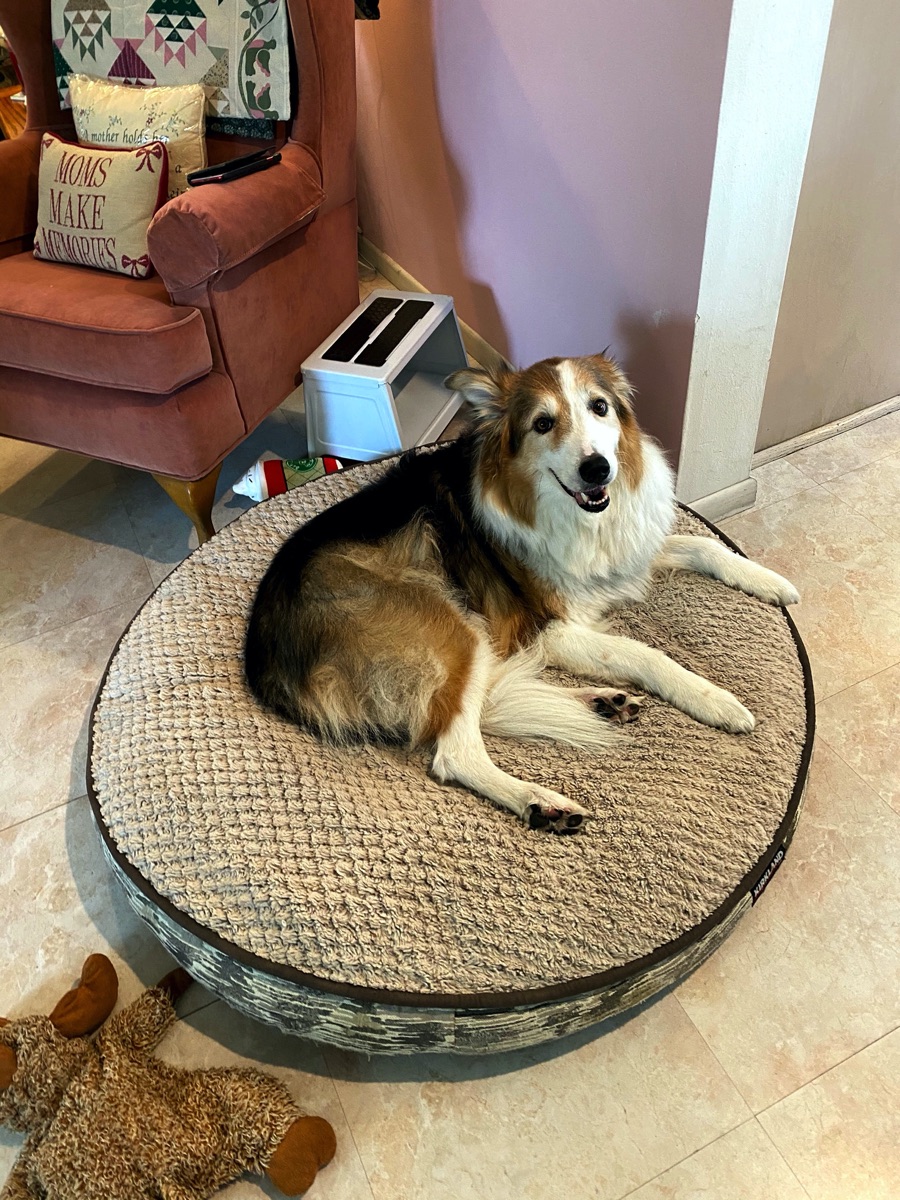 The adult supervisor is on duty!

Robin is armed with a thermometer!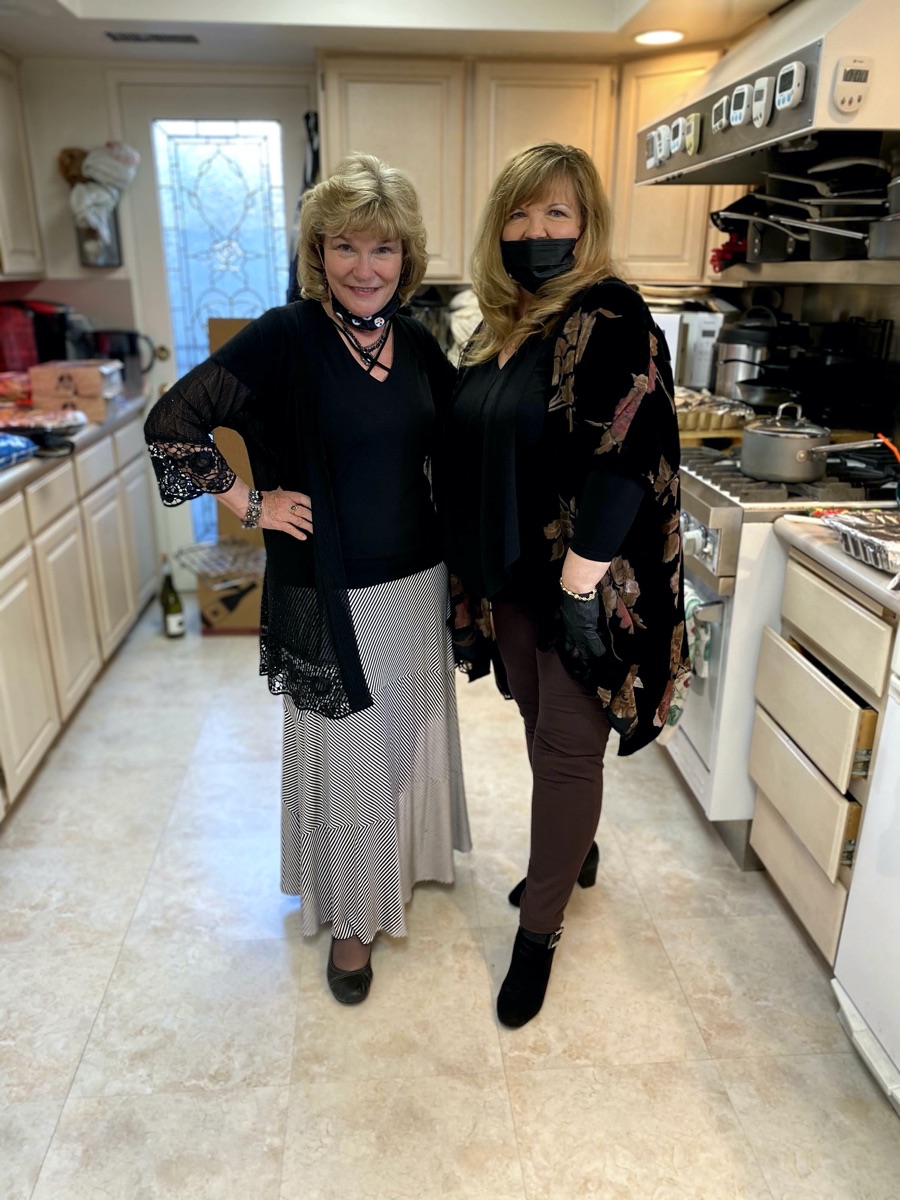 The A-Team is ready to go!

Scout moved to get a better view of the work going on!

Paul the pie inspector!

"I think I should have a piece just to make sure it OK!"

Mary gets the kosher ham ready for Marsha!

"This can't be right. Put in oven at 750 degrees for three days?"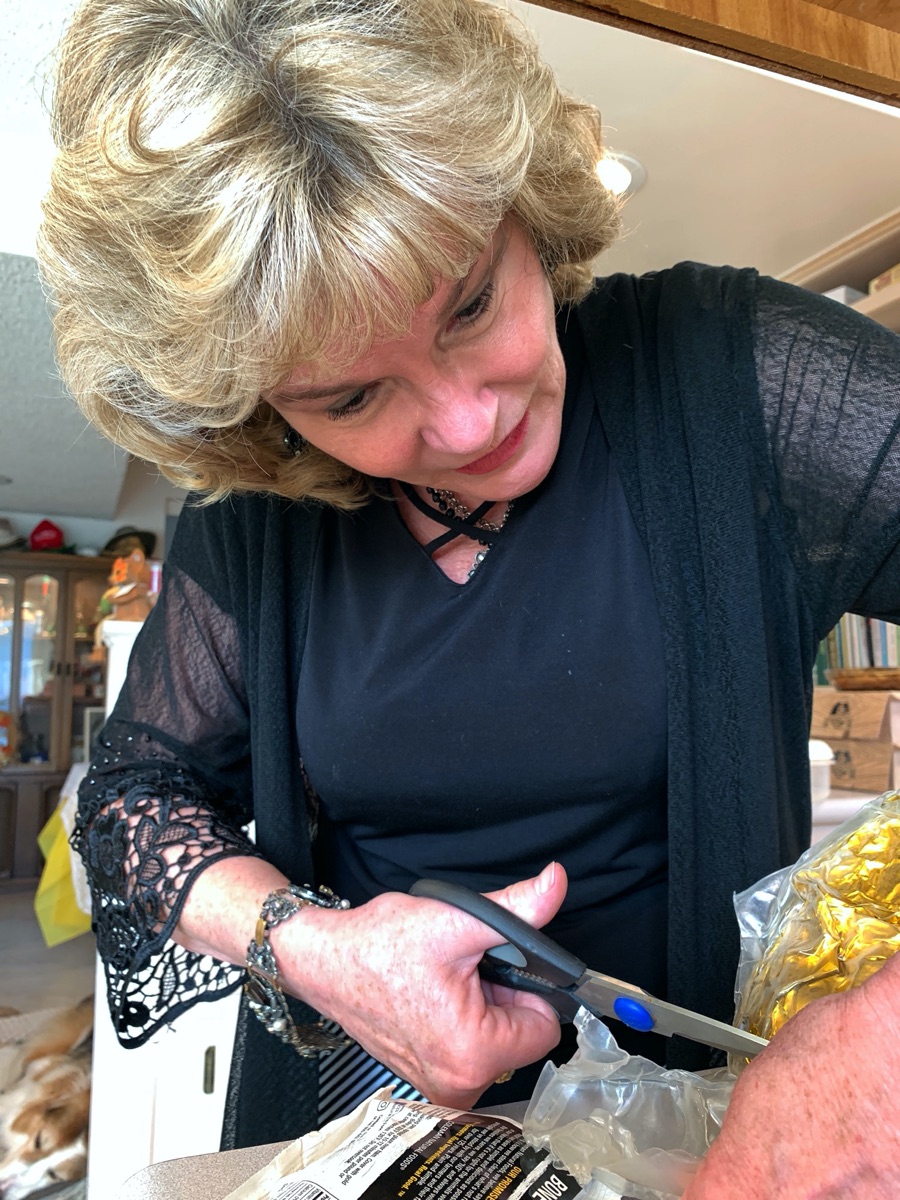 Stand by, surgeon at work!
Scout provides the adult supervision!


Slice,chop,pour,whack... The noises were amazing!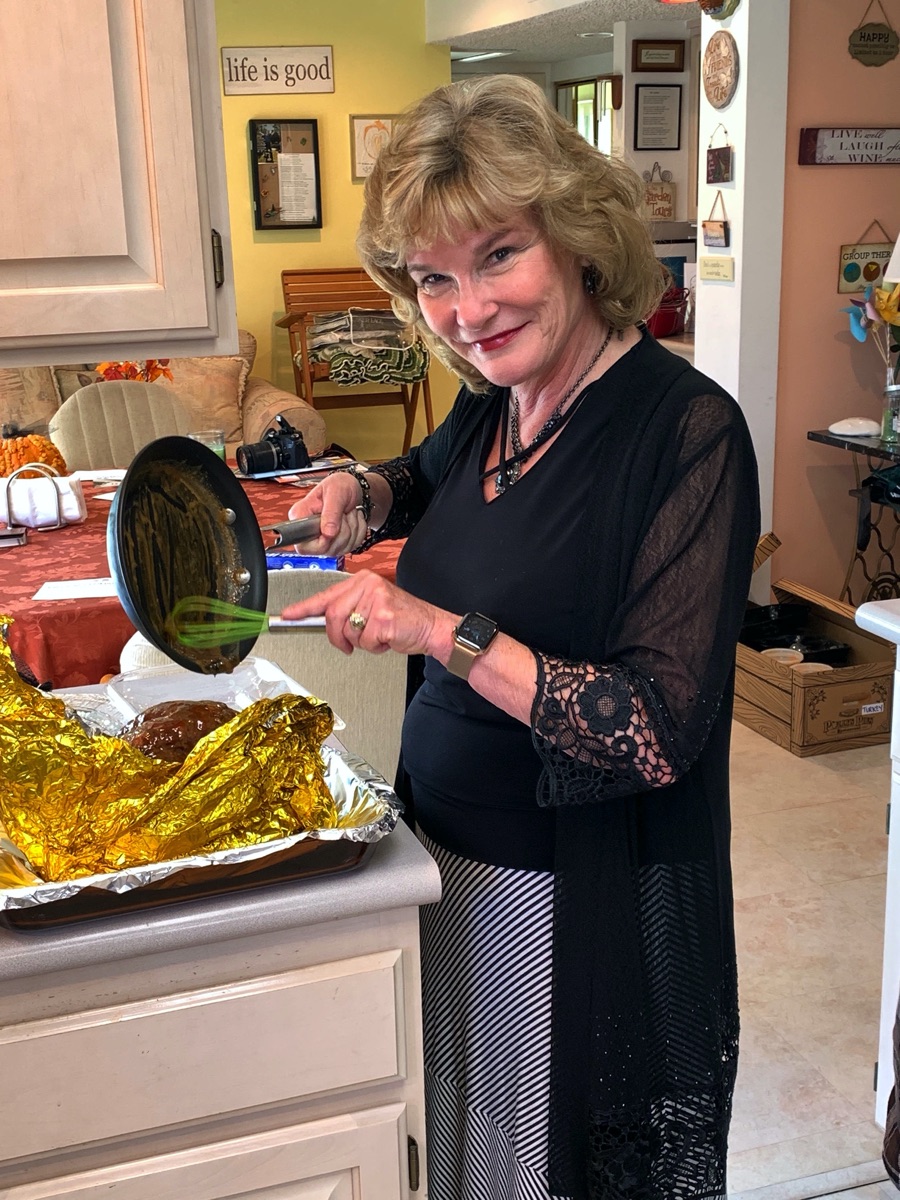 That ham done been glazed!
Bowing to the God Of Gas is a good thing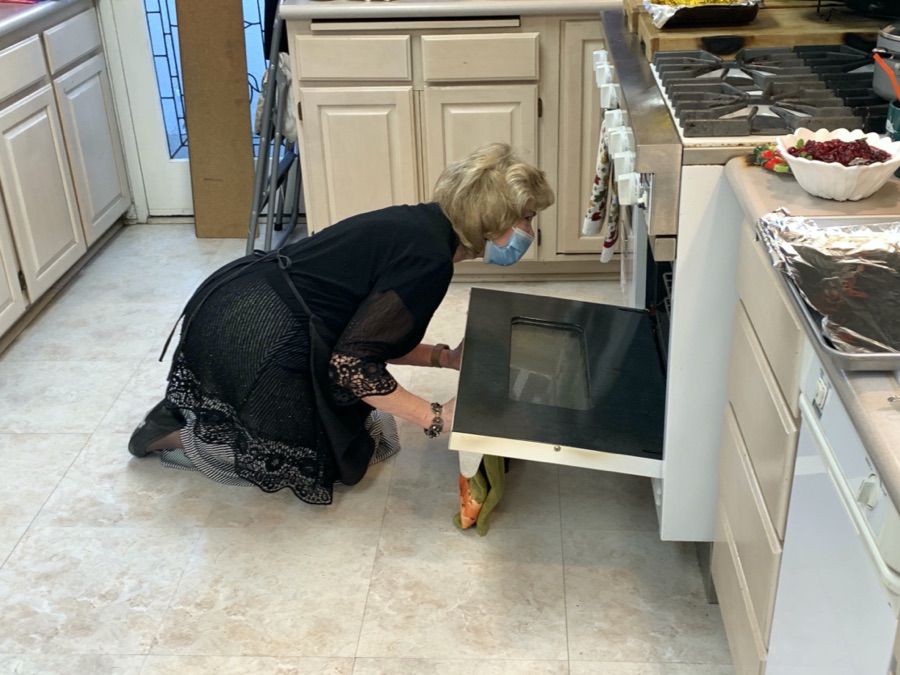 "Paul! Get out of there! The REAL turkey needs to be warmed!"

Pete and Lisa made it this year, YEAH!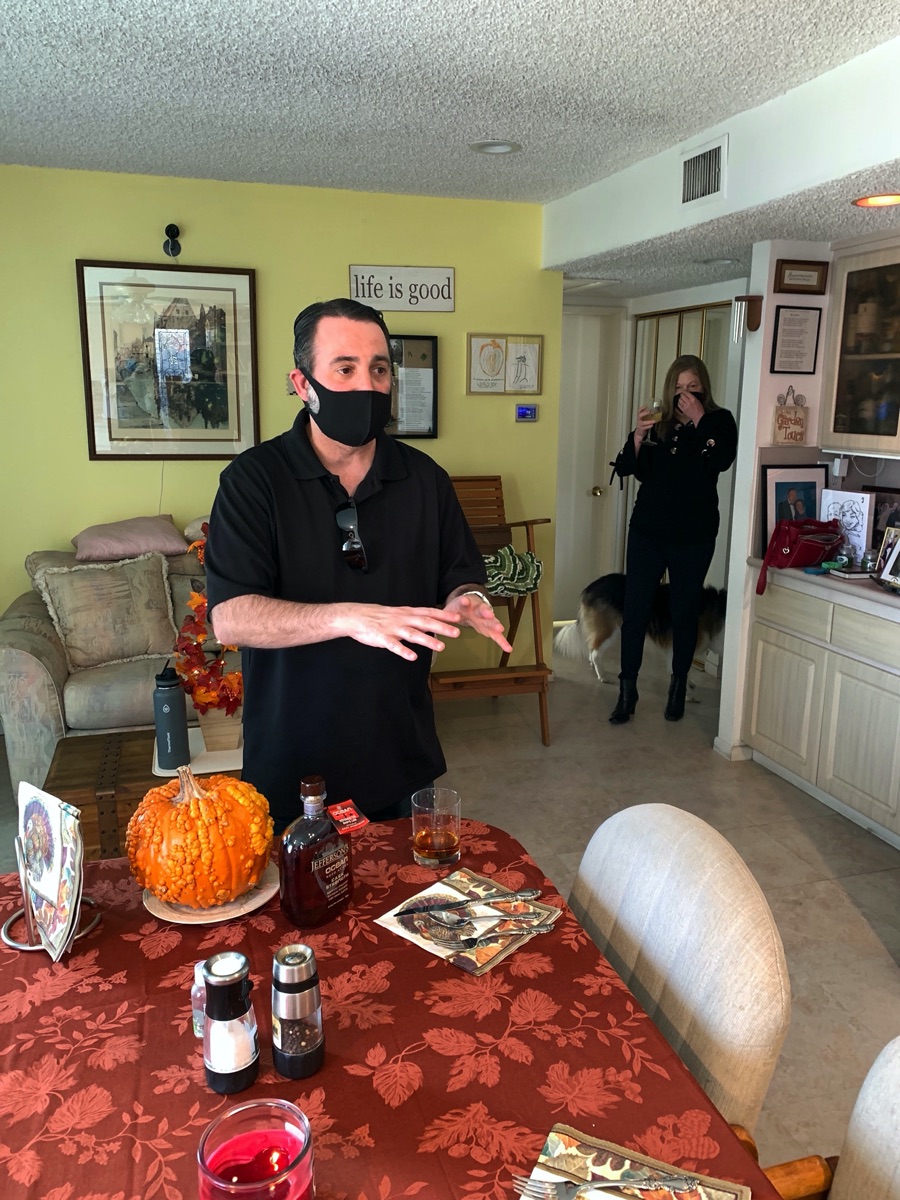 Pete explains the whiskey!

Lisa comes to save the day!

Nick and Bob arrive with tables and chairs and other goodies.

The A-Team gets to rest for a few minutes.
Photo-bombed by Nick!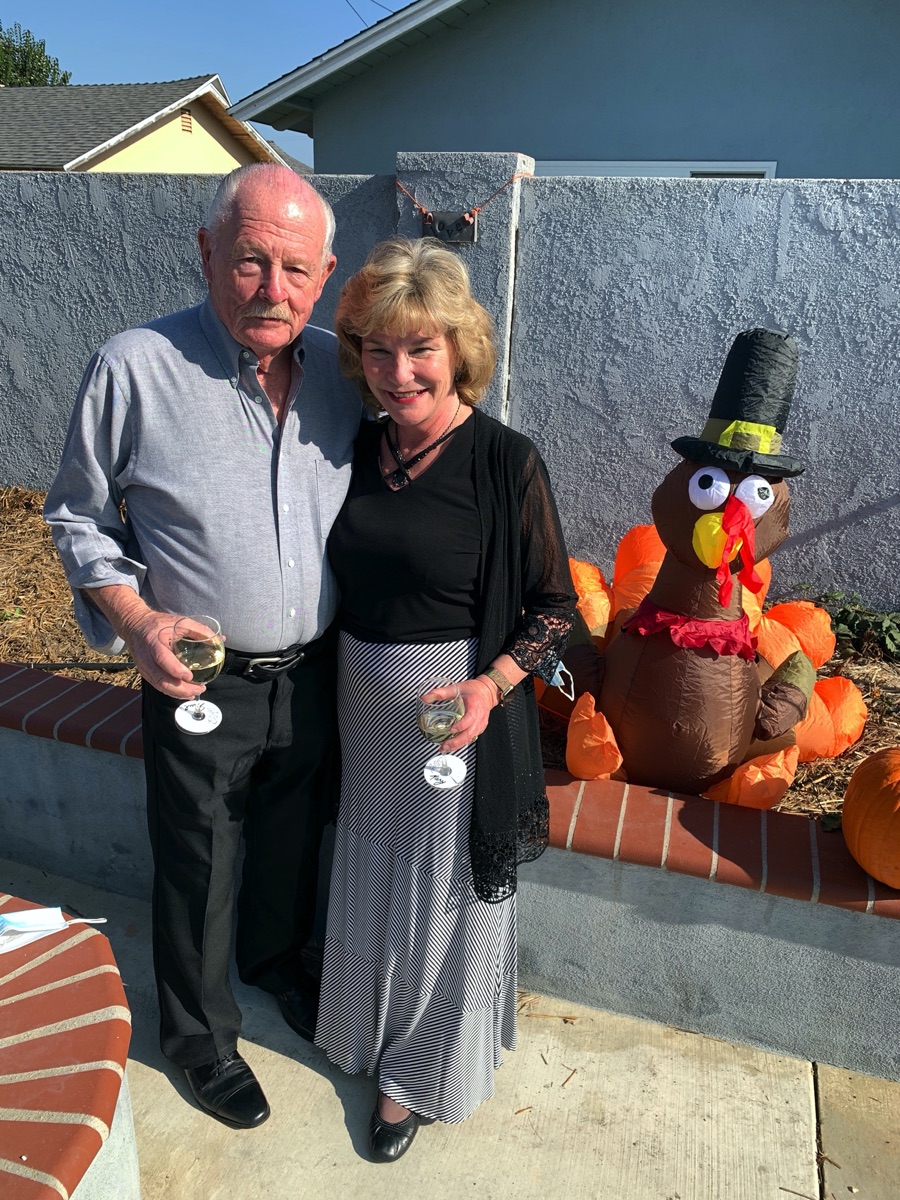 The turkey is on the right, ion case you wondered!
Penny for our thoughts!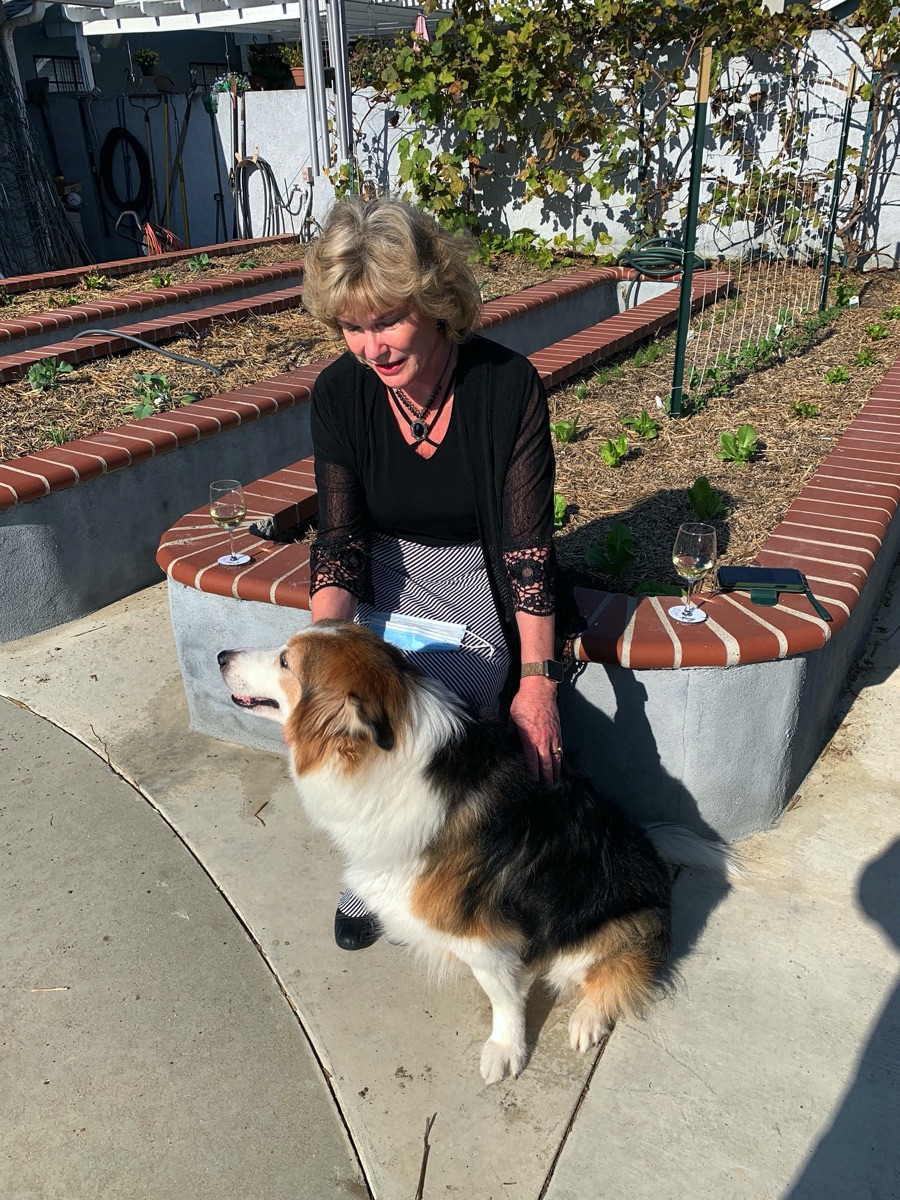 Scout is ready for dinner!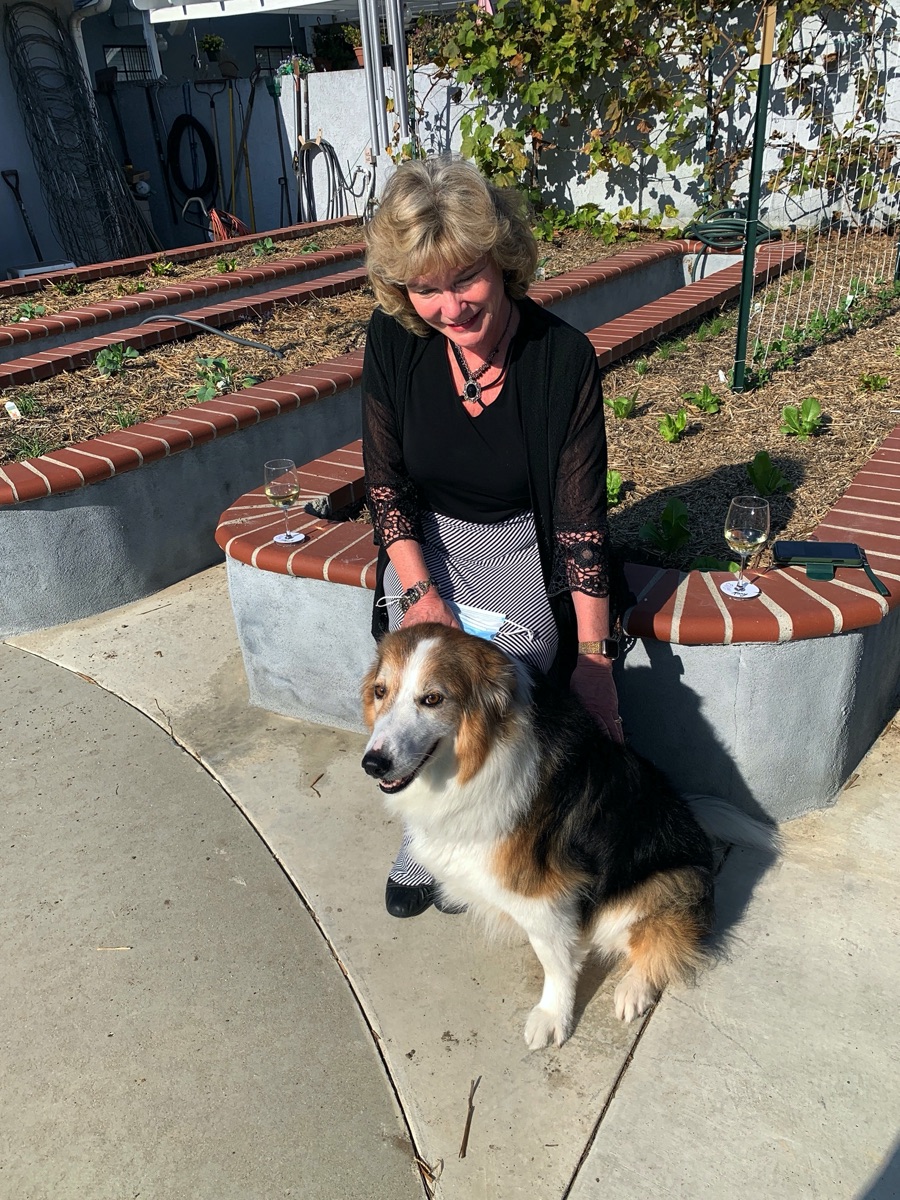 Ahhhhh That smile is amazing!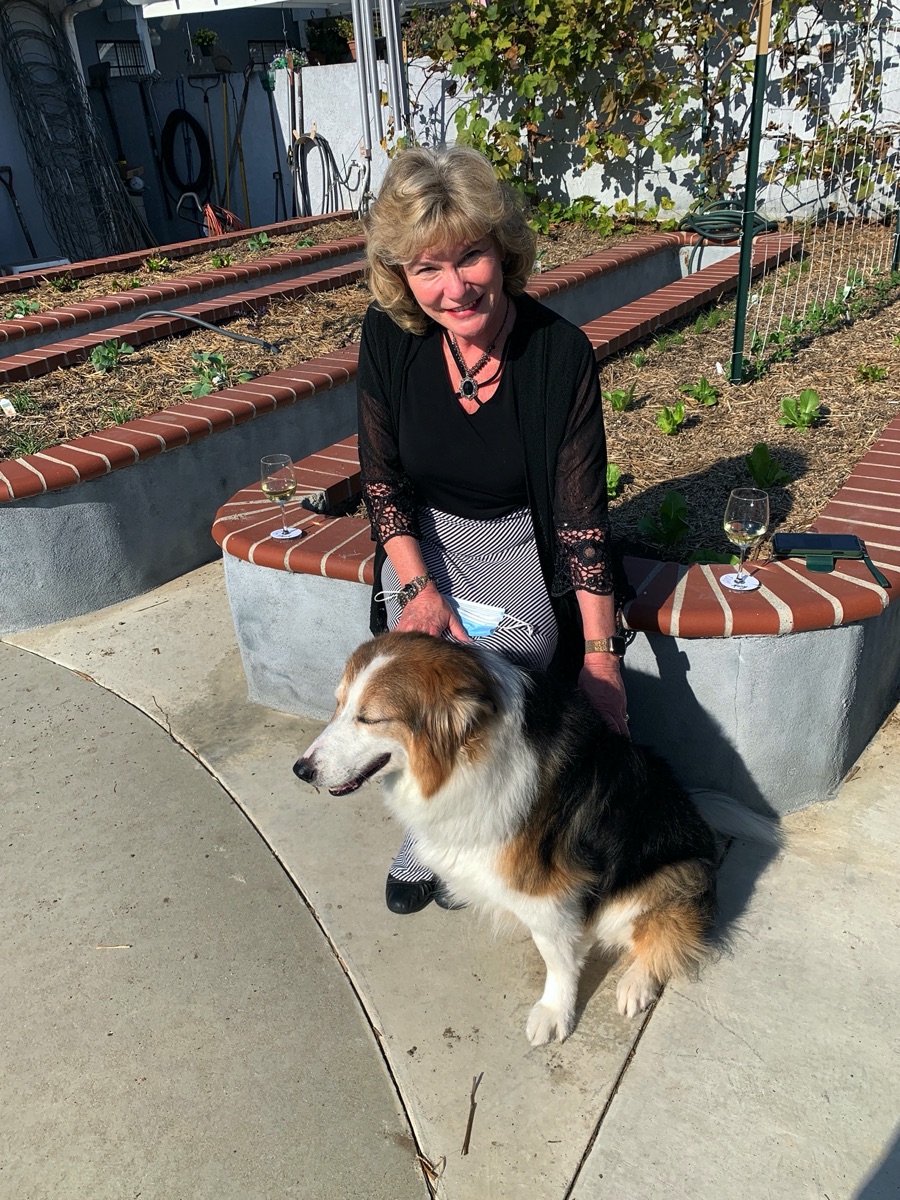 Oh, and Scouts smile is also pretty good!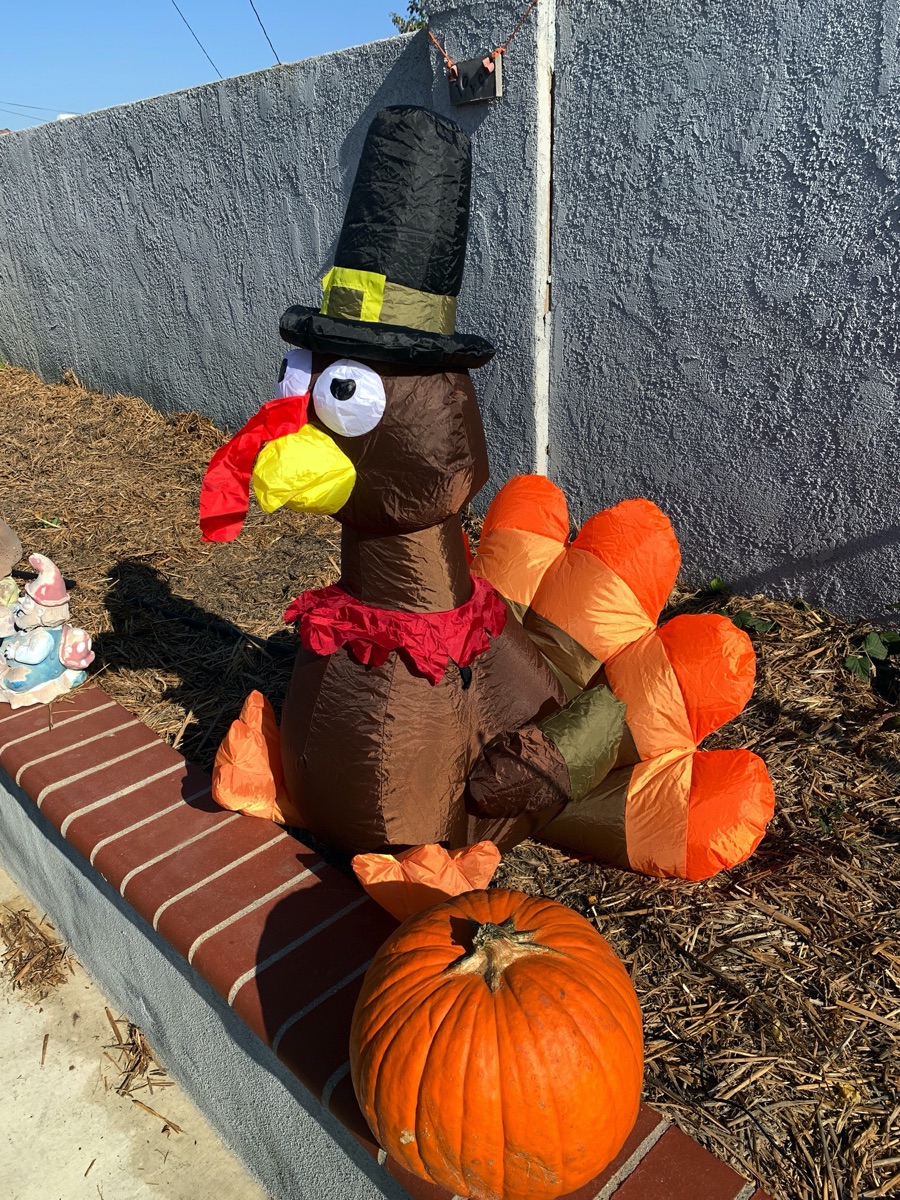 Watch out, its almost dinner time!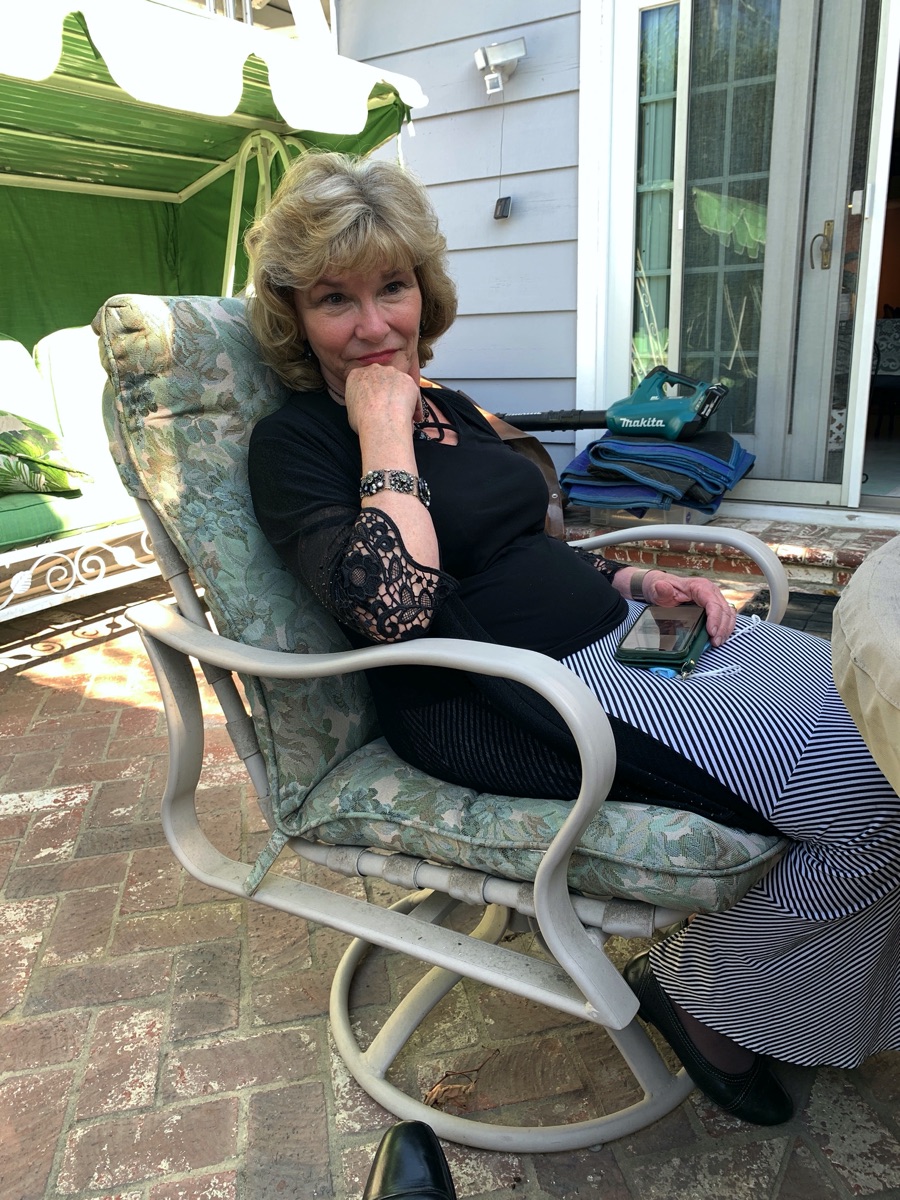 Our official greeter!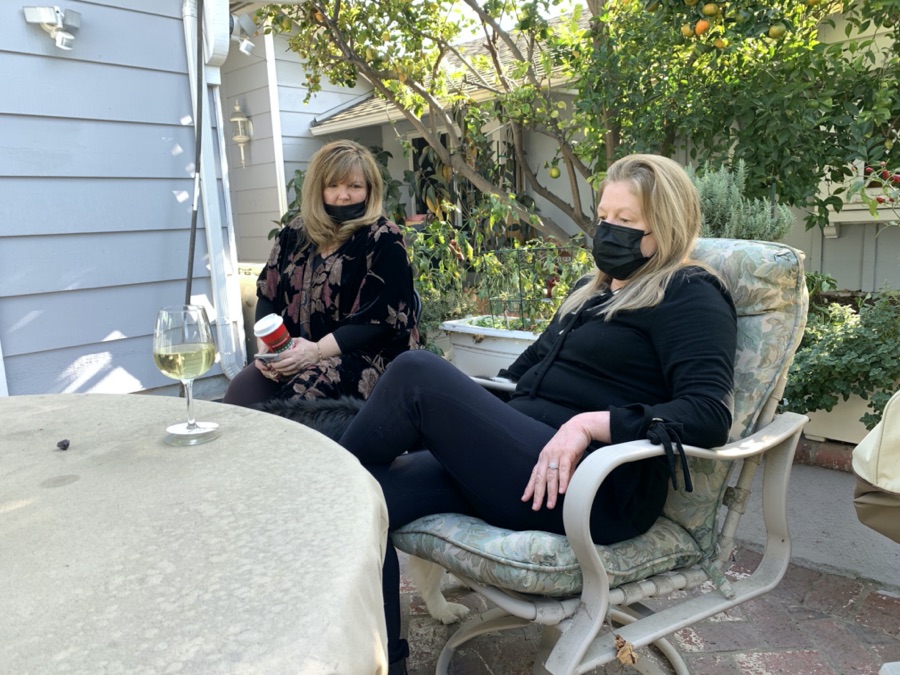 Robin and Lisa swap stories of yesteryear!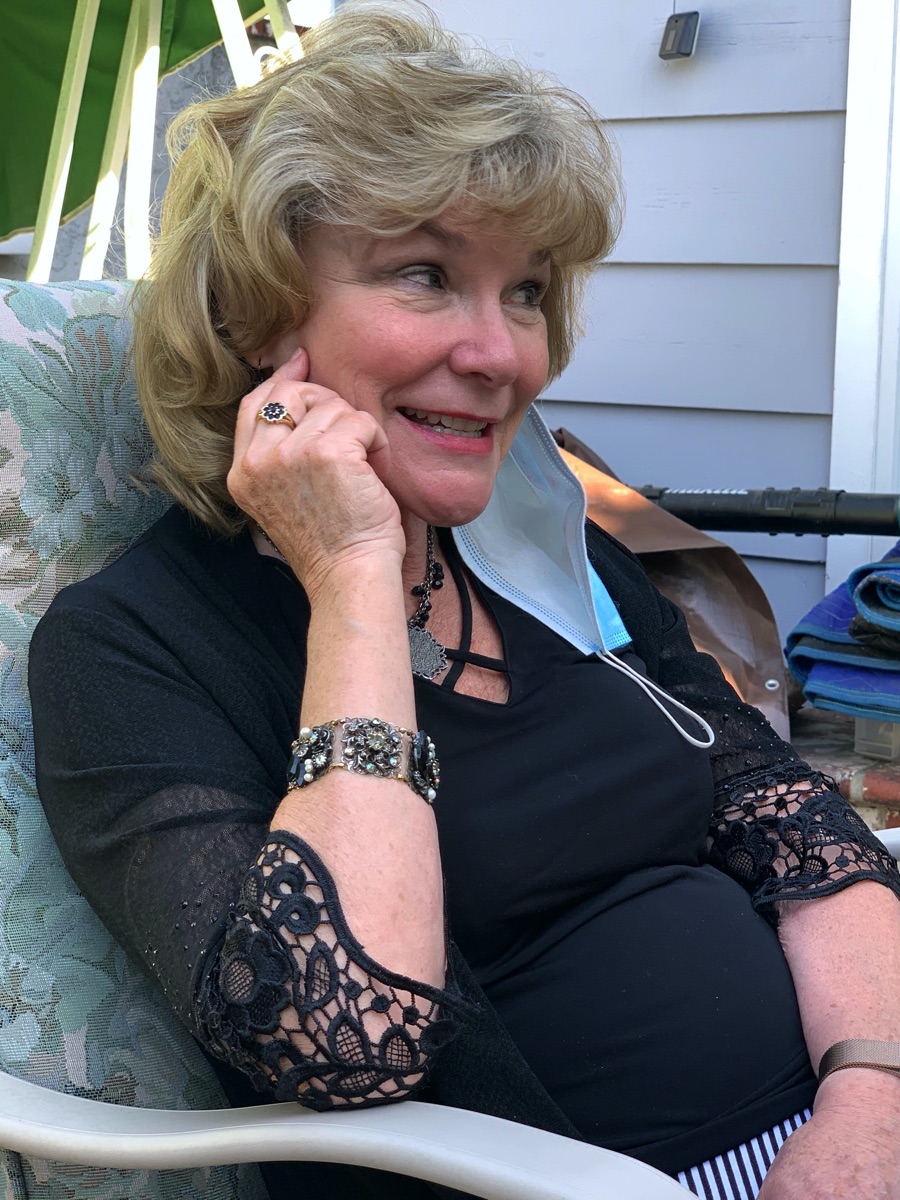 Mary chimes right in! Great fun!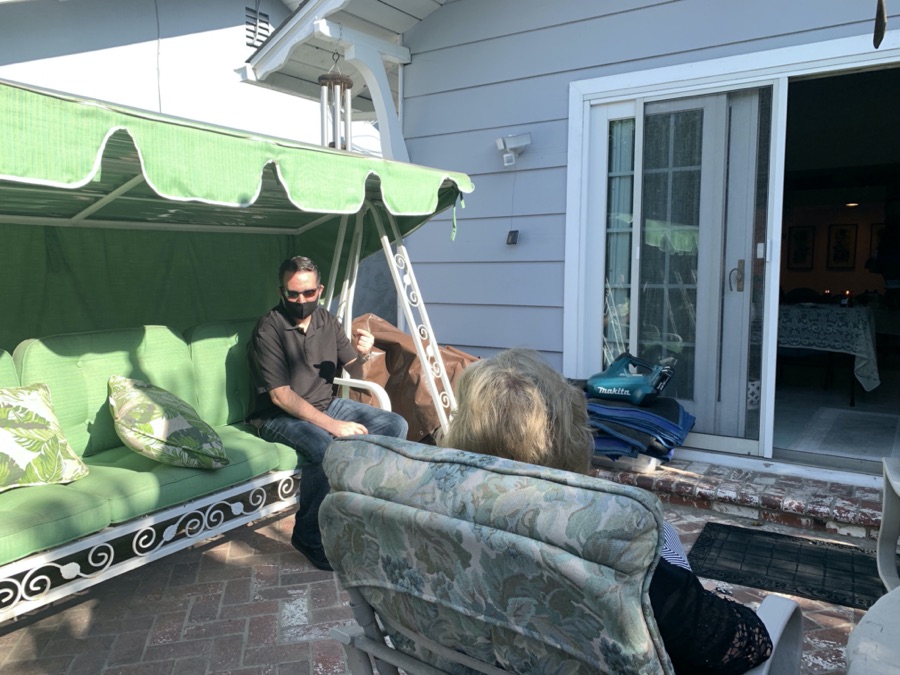 Pete shares the latest at Camp Pendleton

Greg arrives ready to eat!
Plenty of separation!

Mary and Robin served everyone... A great idea!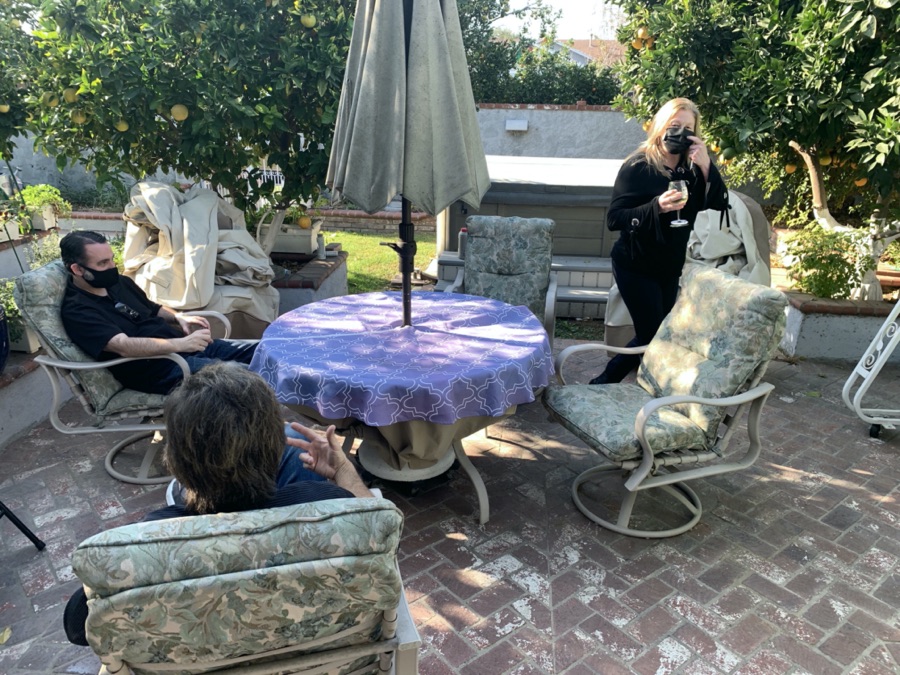 Come on in, food is ready to go!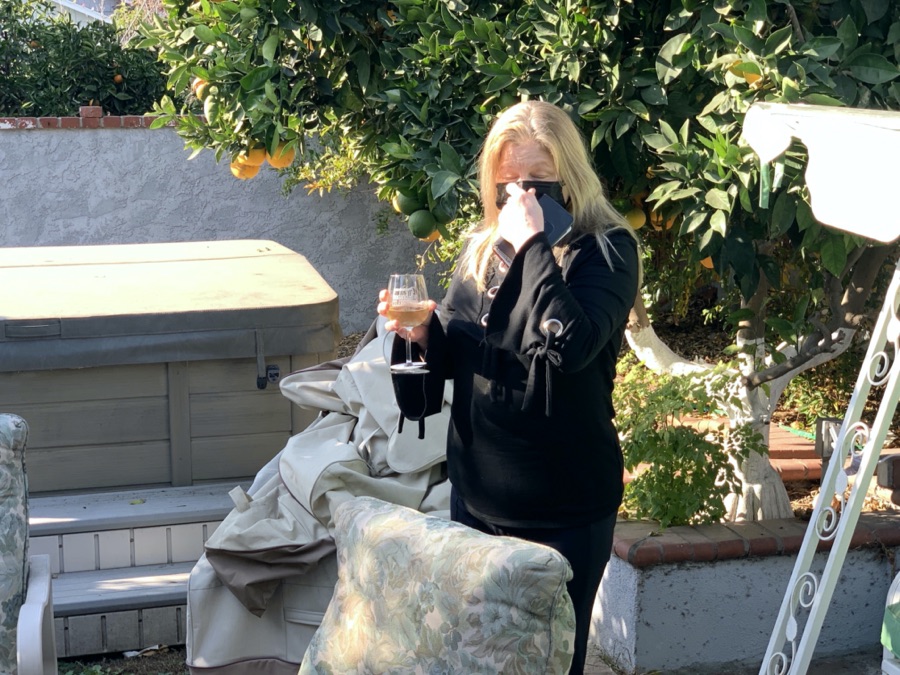 One last swig before I get an overflow of foodies!
Irene stayed well away from everyone!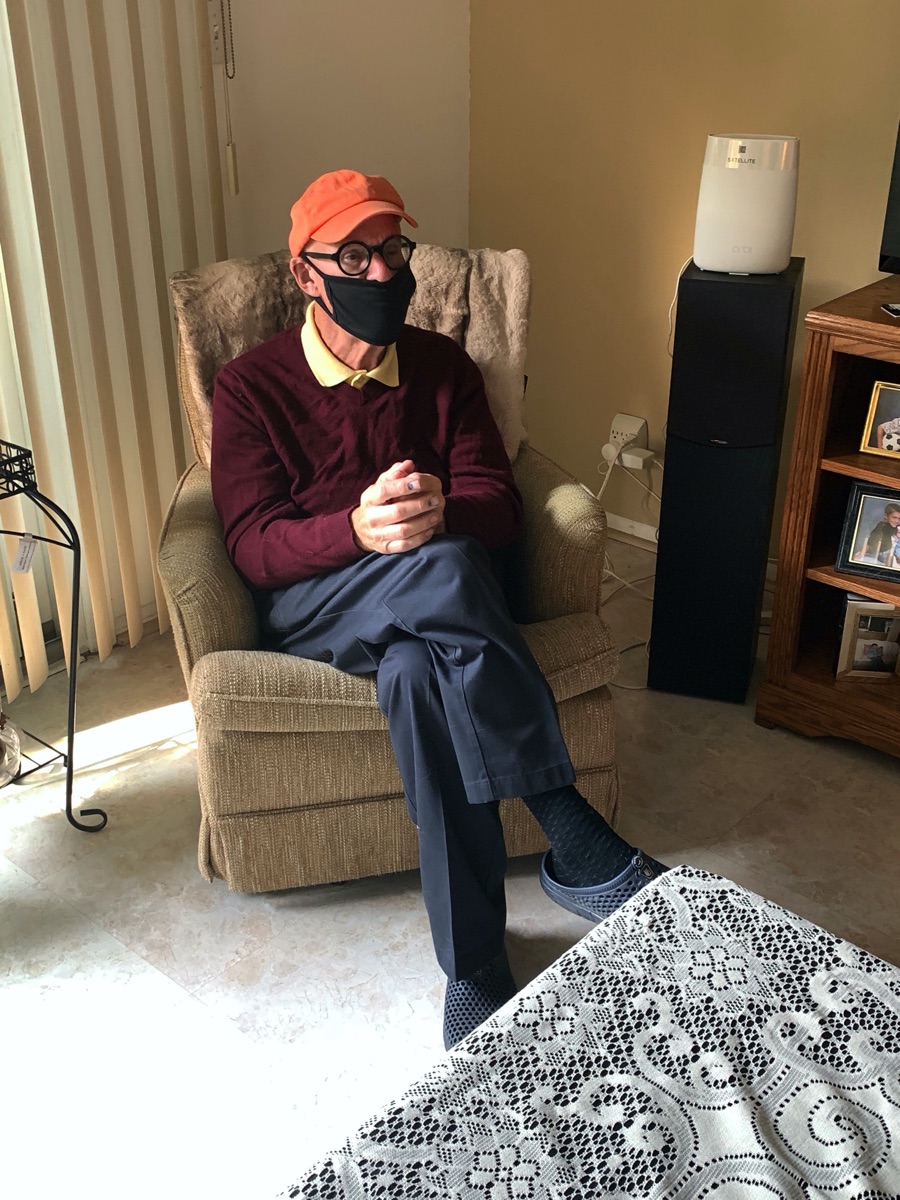 Greg and Irene shared a table
There was a flurry of activity in the kitchen right before we rang the dinner bell!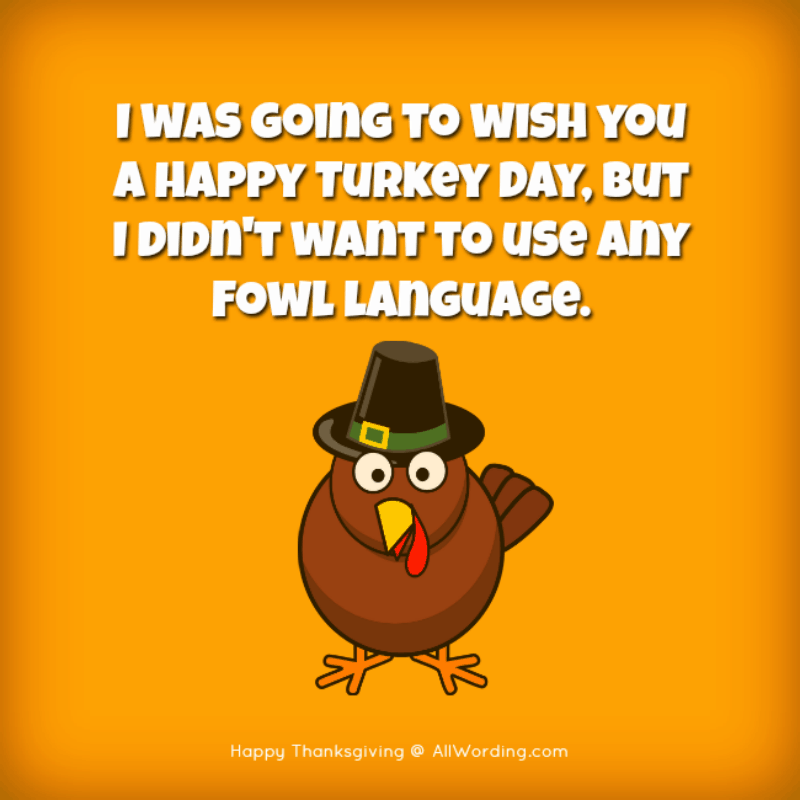 Perfect timing, everything is ready to go!

Scout is NOT going to miss out if he can help it!!

Marsha gets her kosher ham!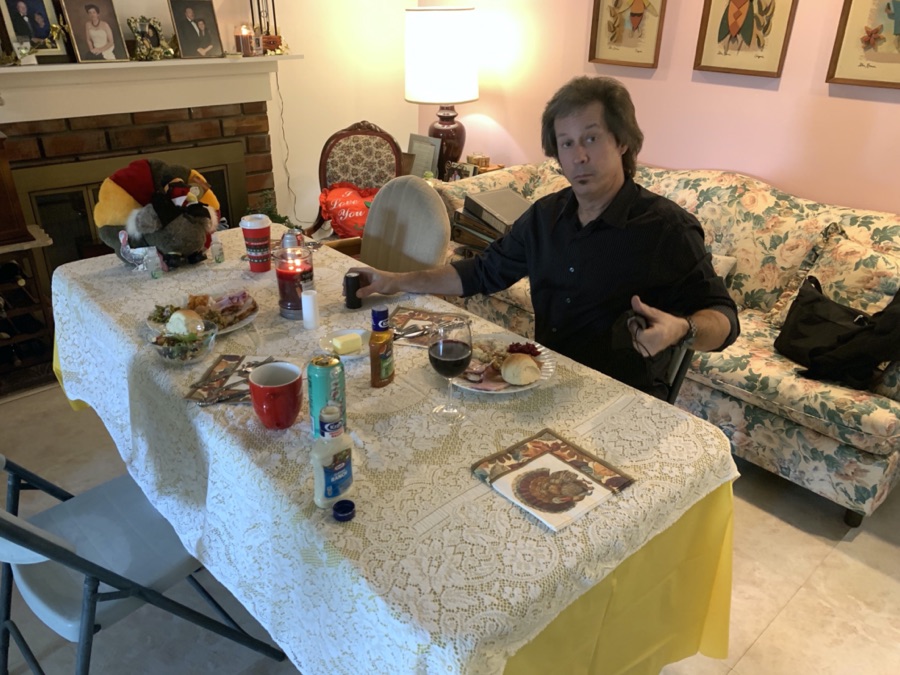 Bob chows down!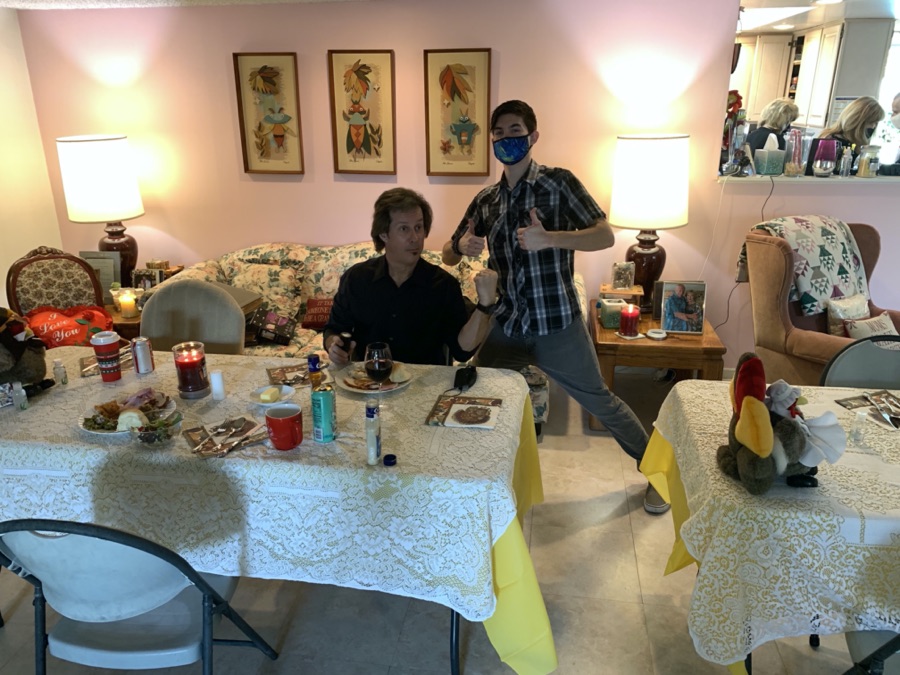 The masked photo-bomber strikes again!

Do not worry, there is plenty of foodies for all!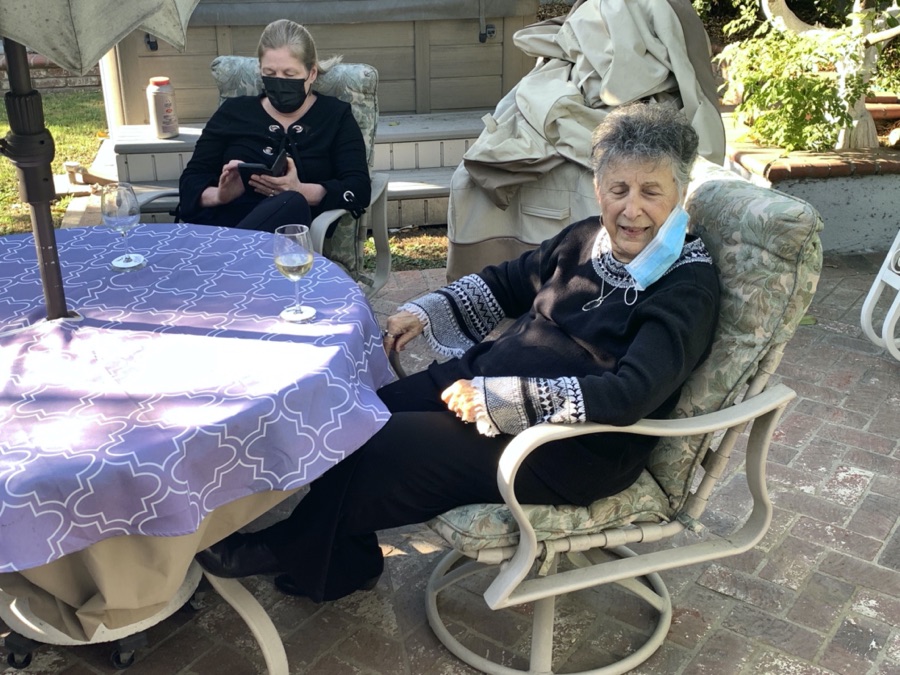 Irene daughter wanted to make sure Irene ate outside!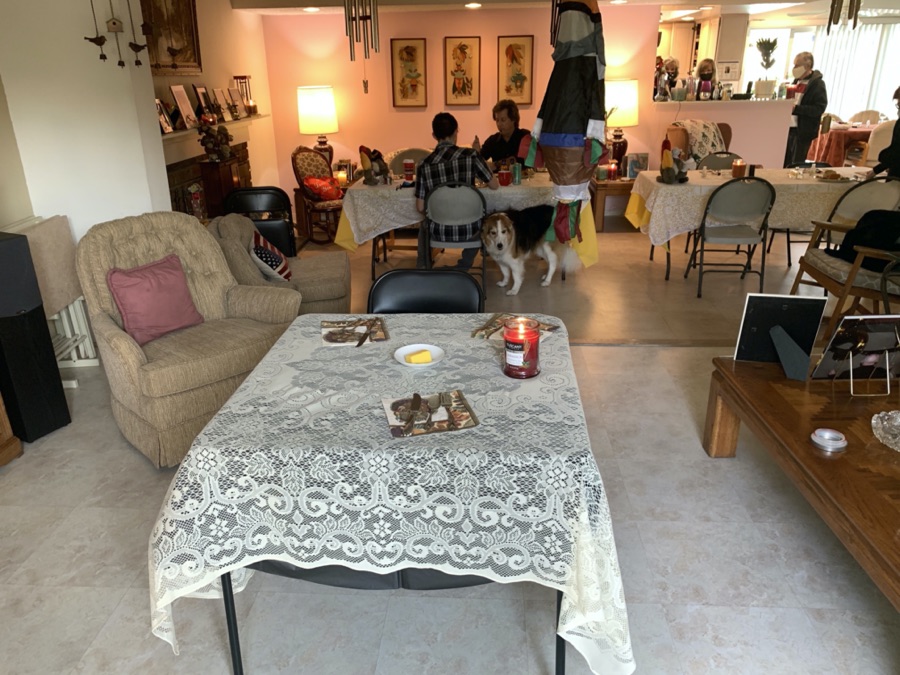 There was plenty of spacing
Mary and Robin worked their little butts of and got everyone served in a matter of minbutes1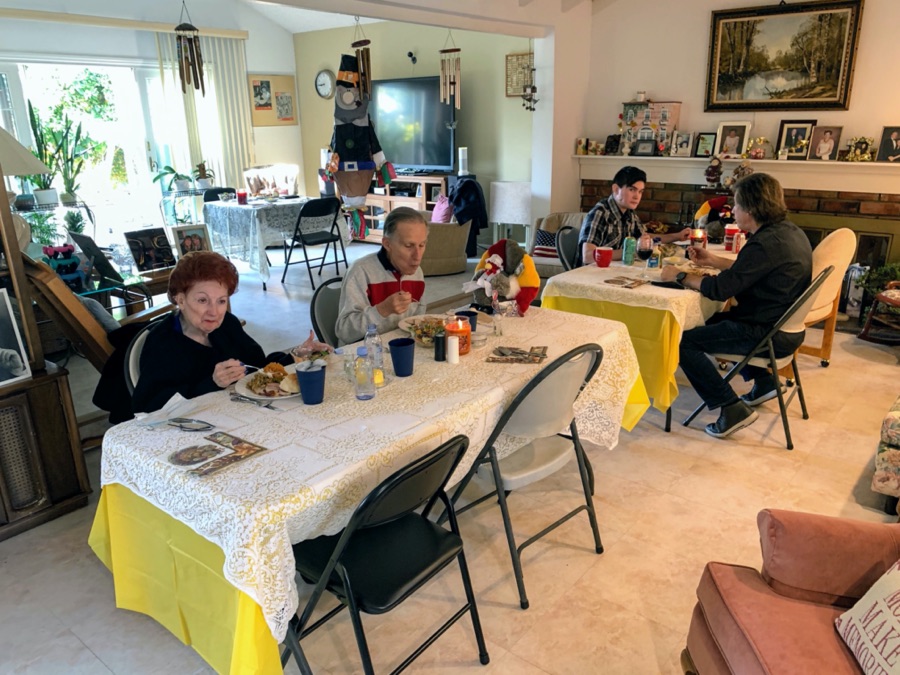 Suddenly it got quiet and all one could hear is the sounds of dentures chomping away!

Irene self isolated!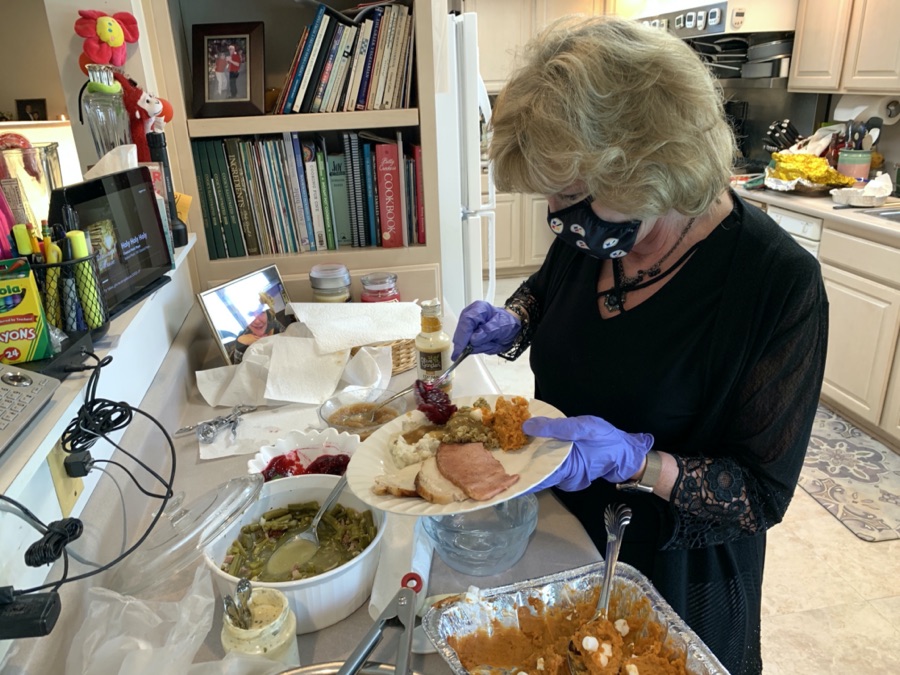 Mary has this assembly line going well!

Dash of this, dab of that, a slather of gravy and voila, a masterpiece!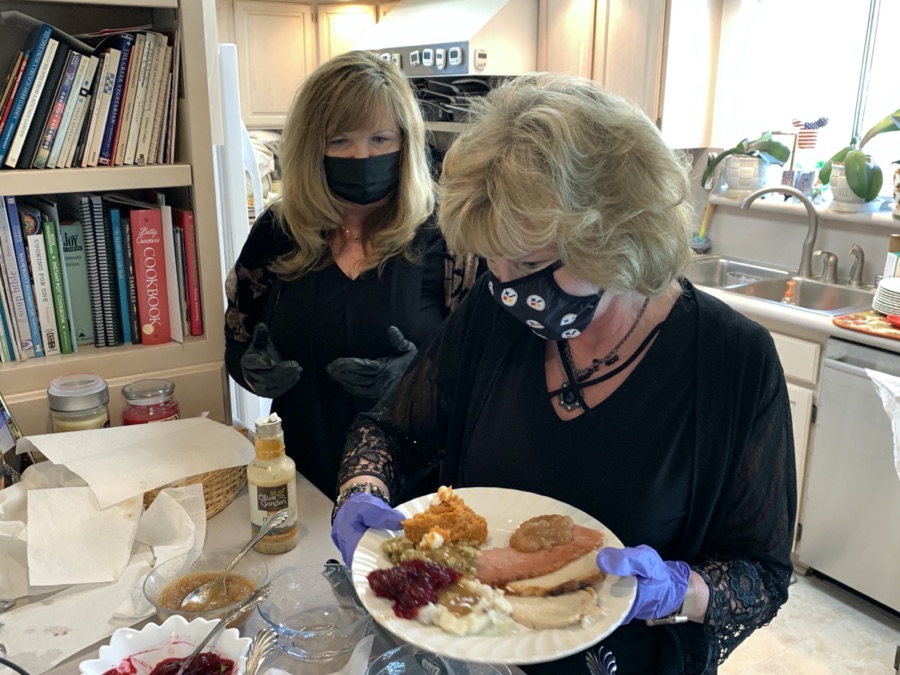 Teamwork works every time!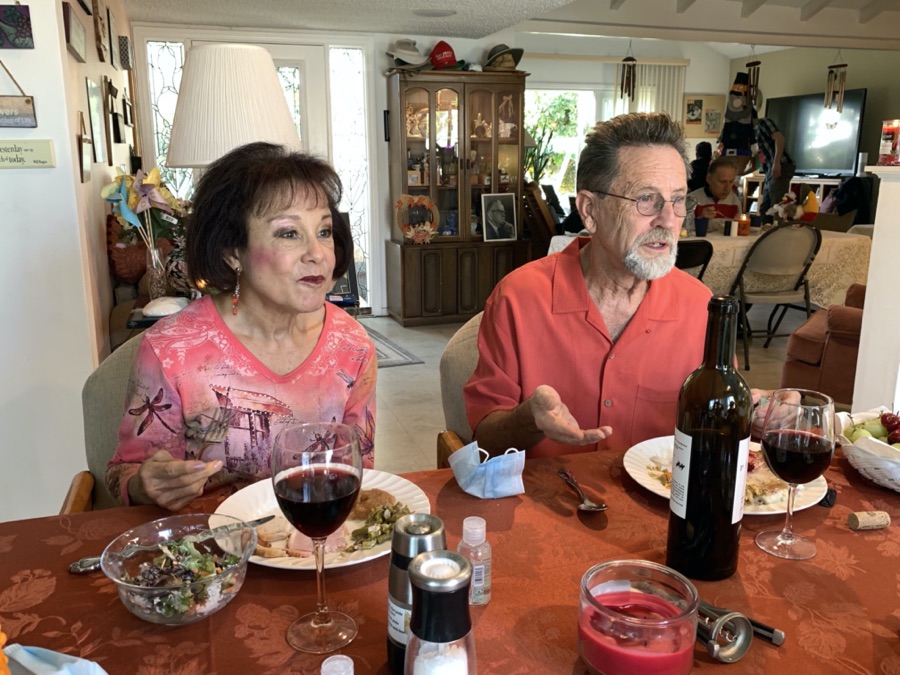 Bob 'splains!
Thanksgiving was great with our wonderful family and friends!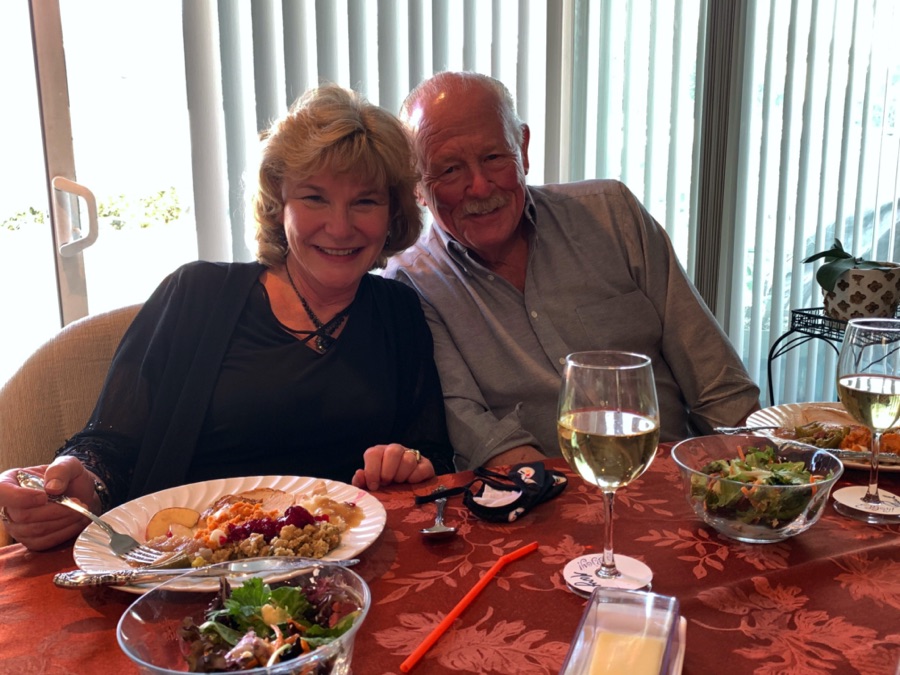 Always a smile!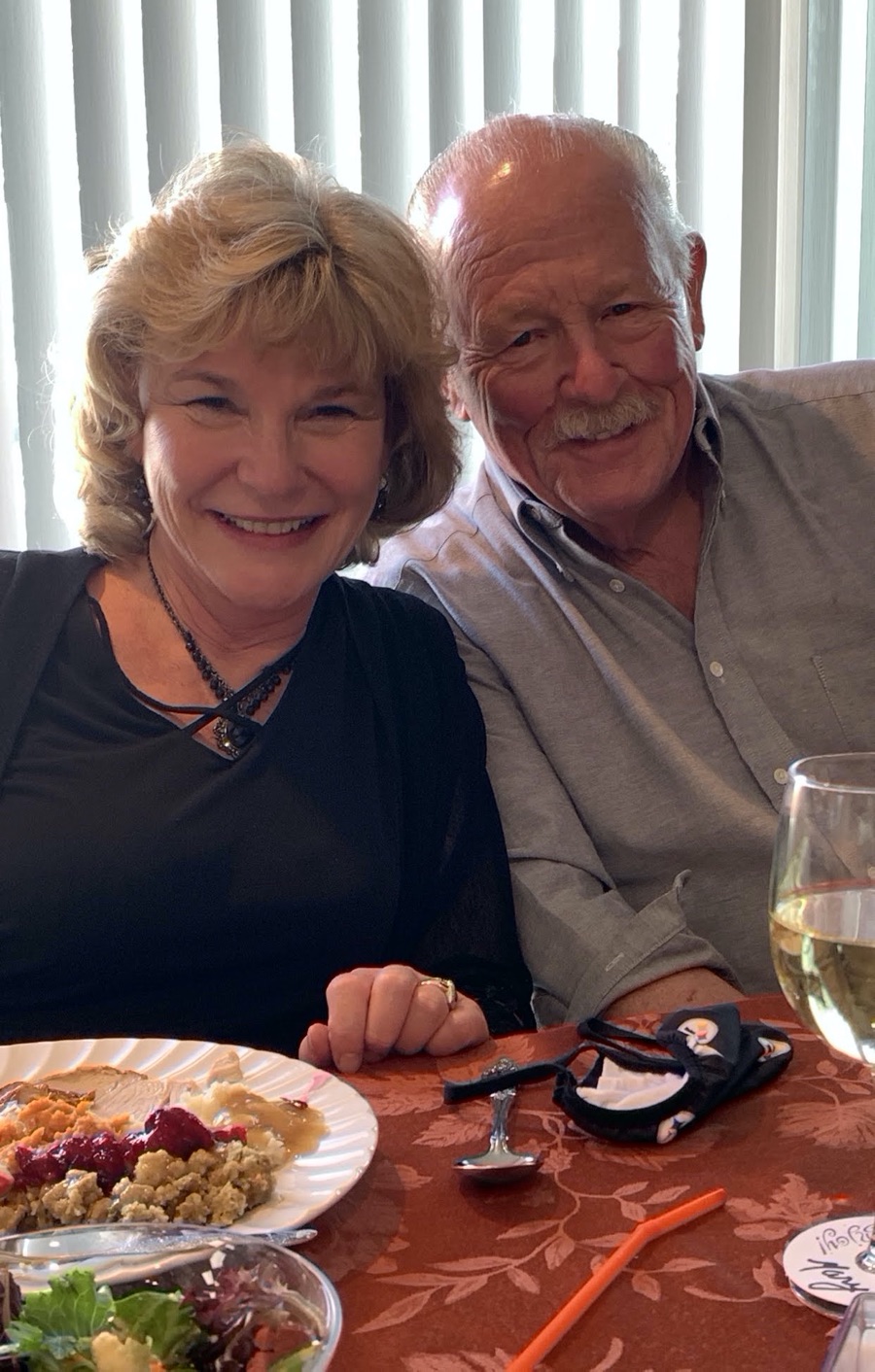 What are they up too?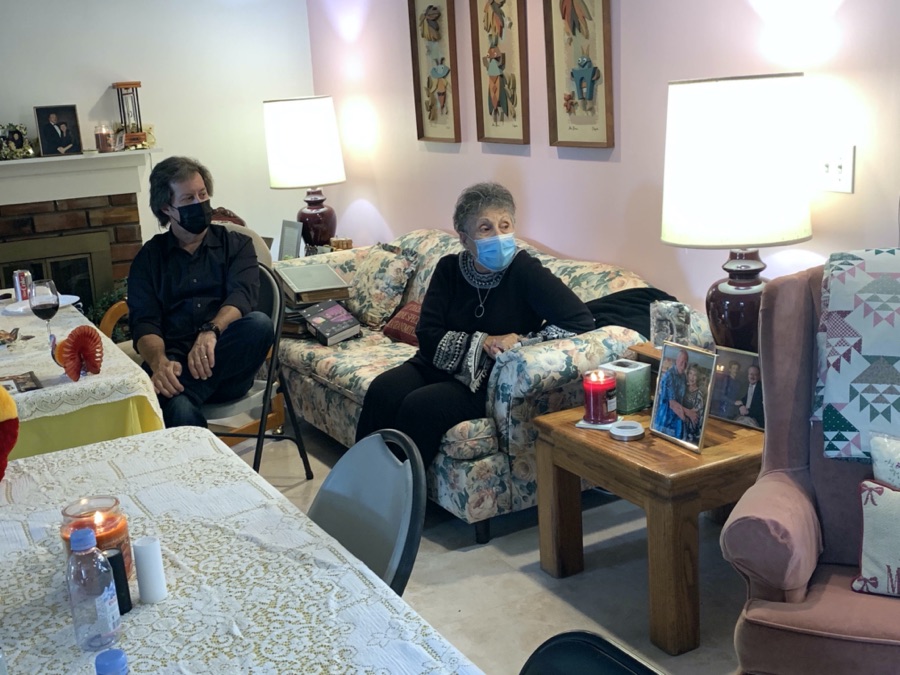 Irene awaits dessert!
Sand back, it could be dangerous!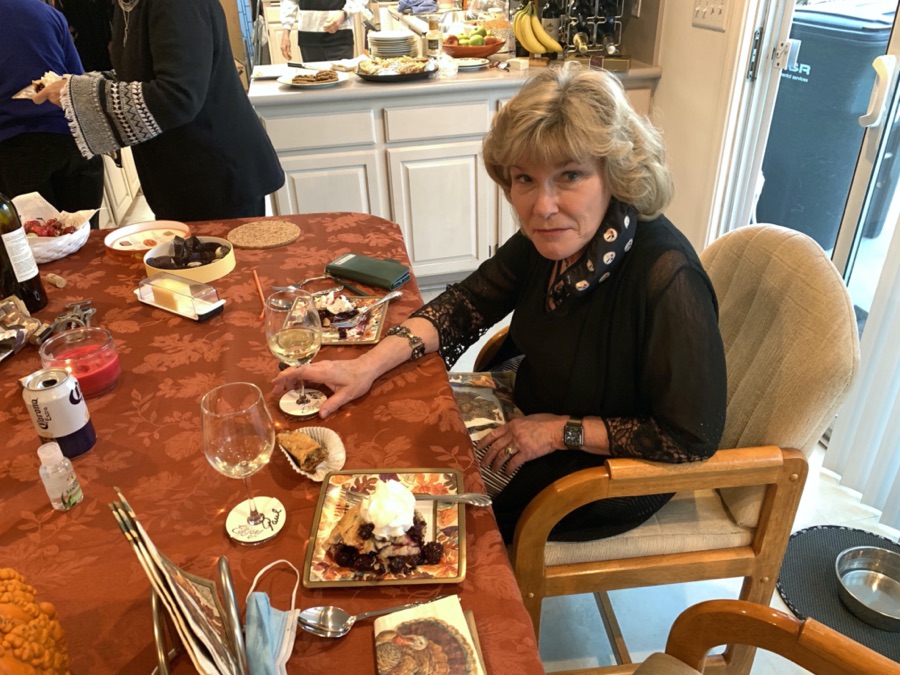 A glass of wine, a pie piece of pie, and I.

Dessert was a hit!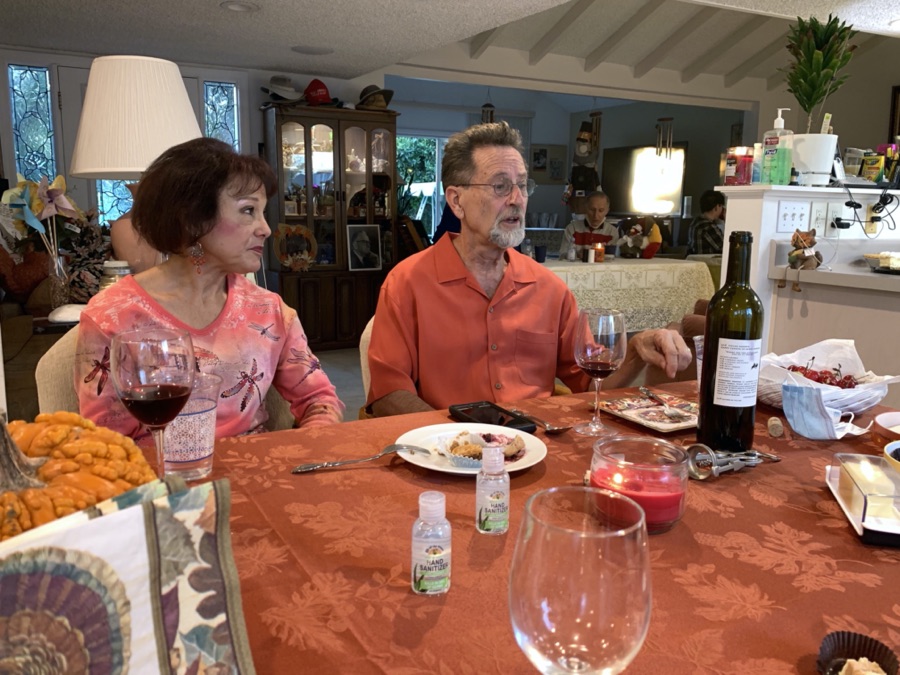 Coming up for thirds!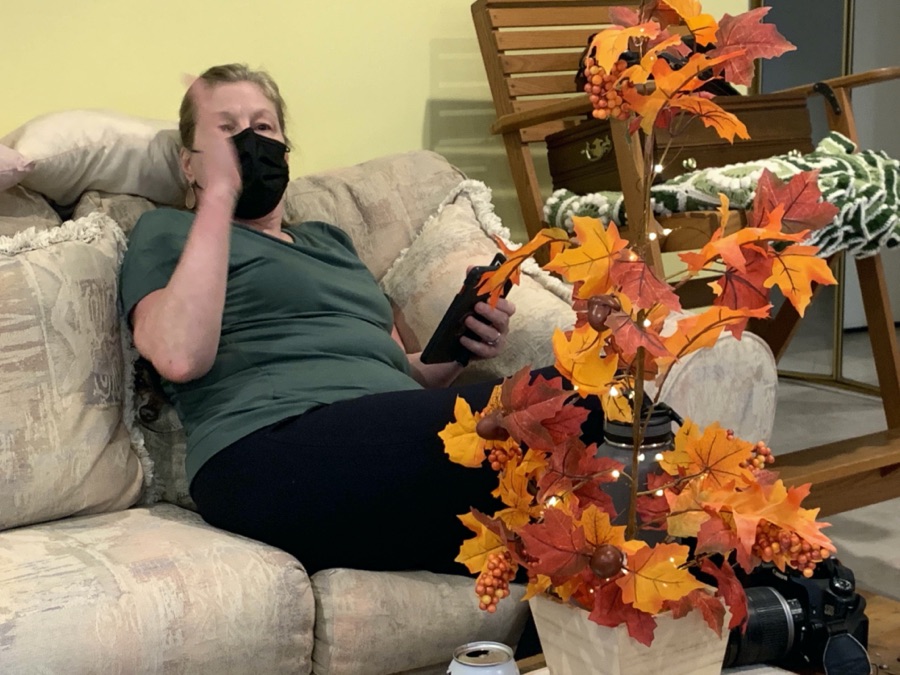 Taking a short rest!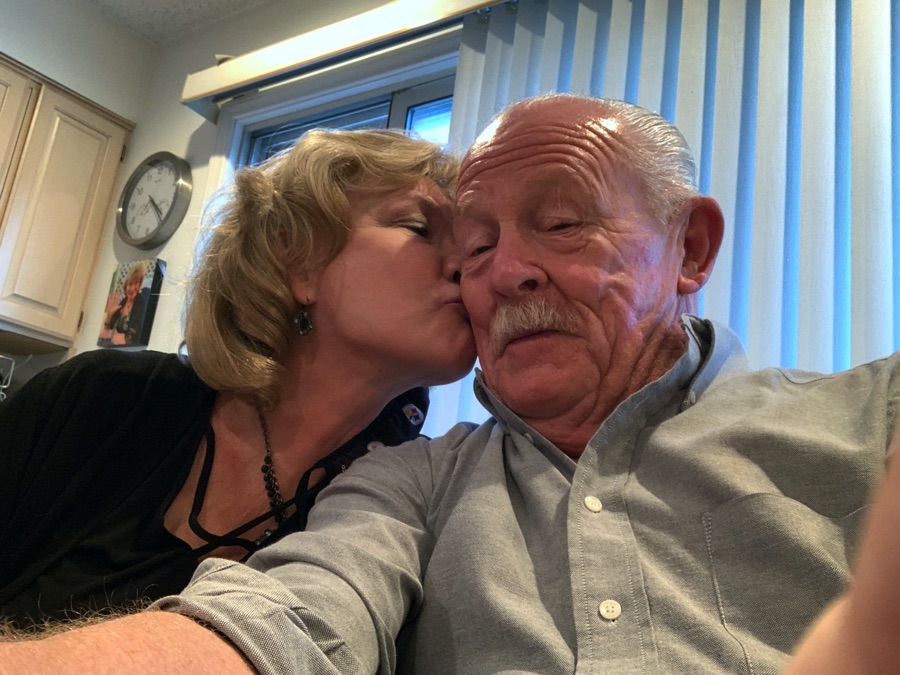 "Mary! I will give you an hour to stop that!!!"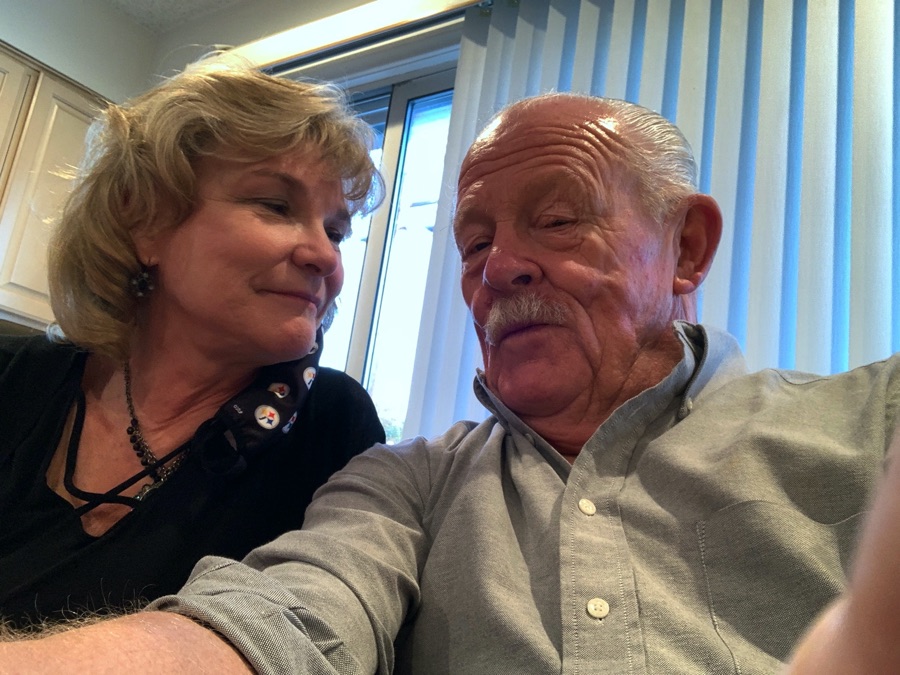 "OK, two hours!"

Penny for her thoughts!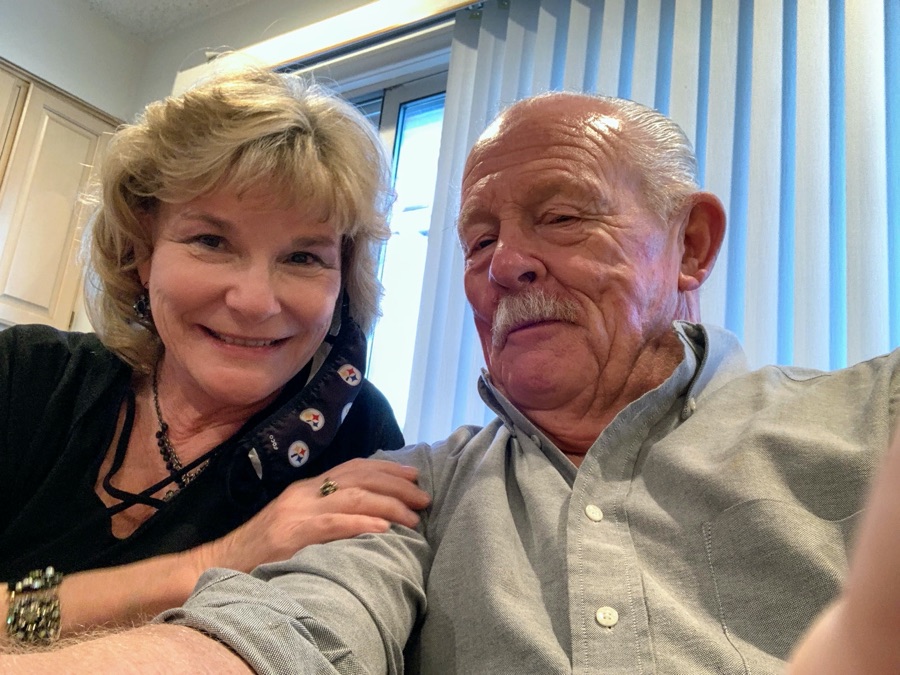 Quarter for my thoughts!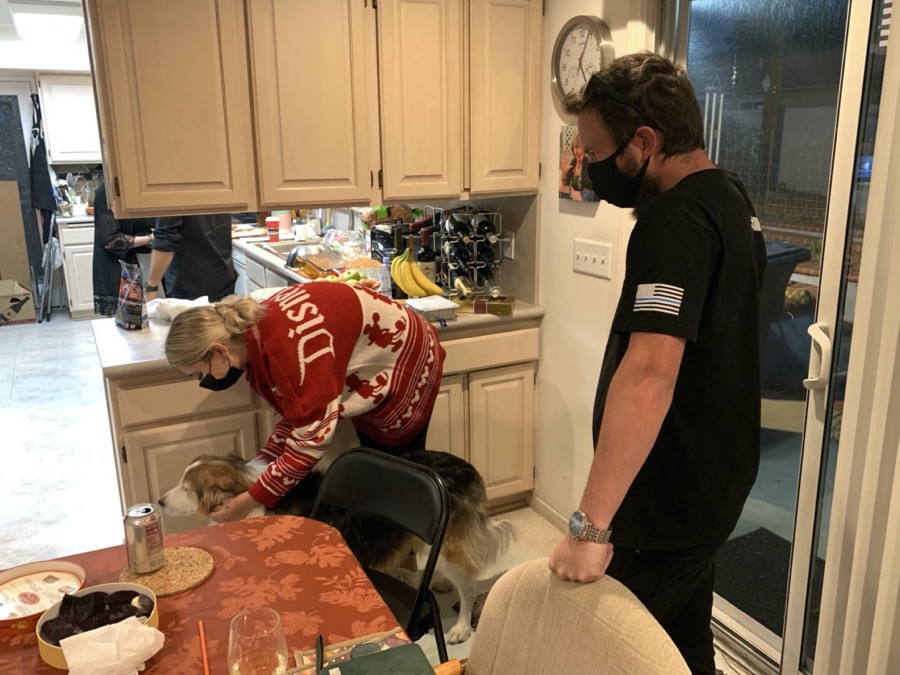 Our grandson joined us, a pleasant surprise!

Getting time to go!
Someone has a friend!

It was just like magic!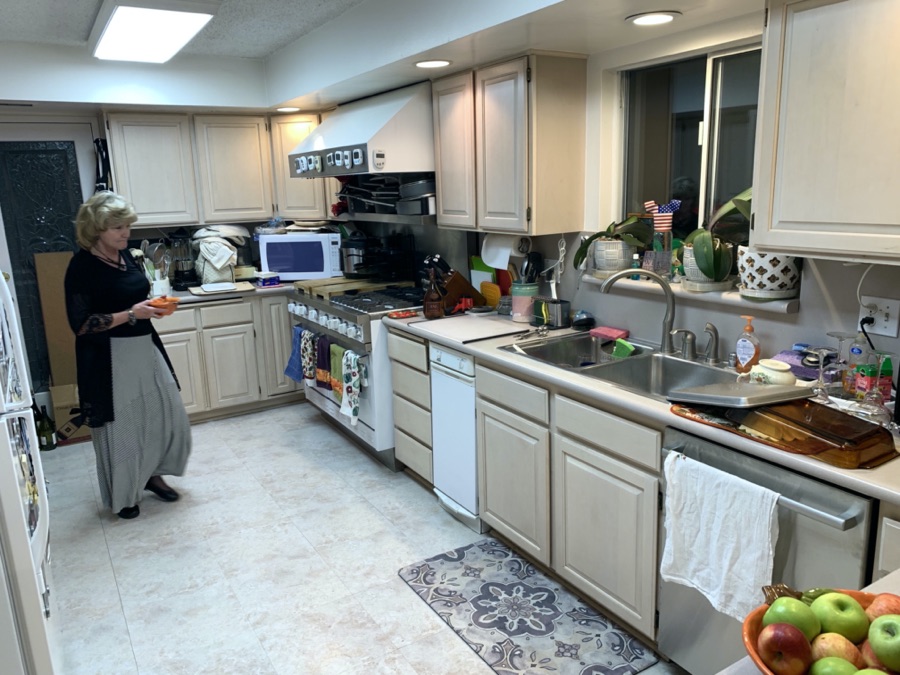 Spotless!