Tradition States: Sue's Birthday = Catalina Island!
It's Sunday morning and the weather is so nice the birds are flying backwards to see where they have been! Catalina Express here we come! Catalina Express in Long Beach is about a twenty minute drive from our home.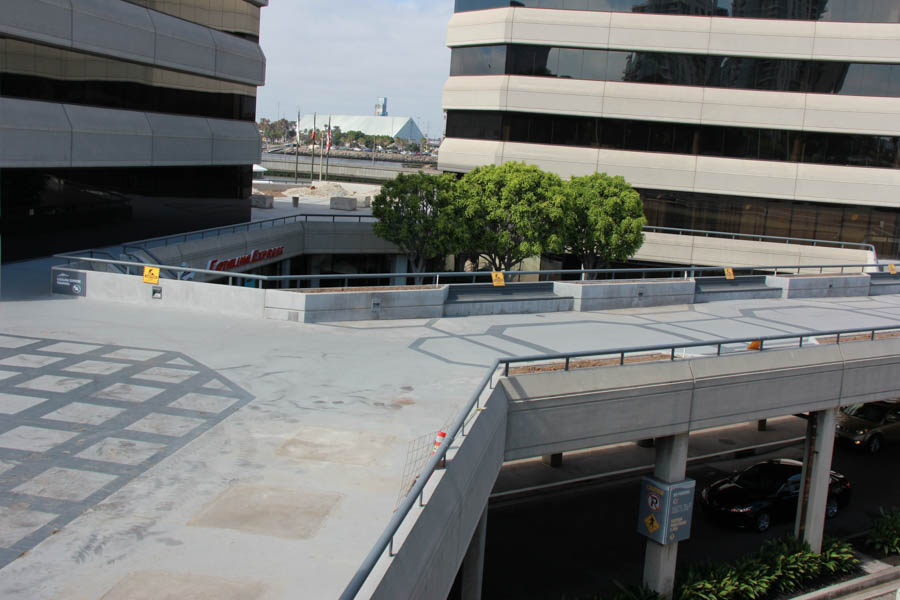 Sue got dropped of to arrange the passage while Paul parked the car!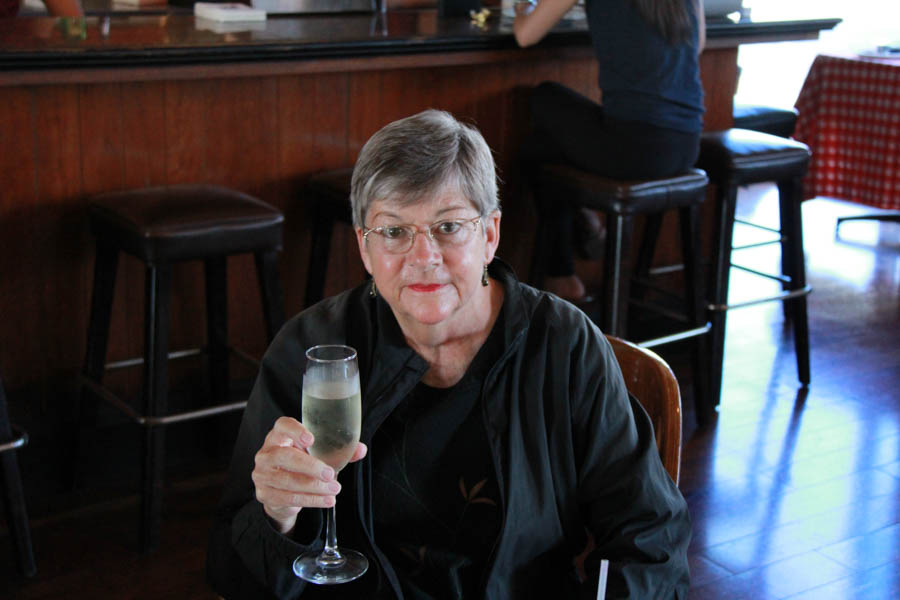 First things first... Champagne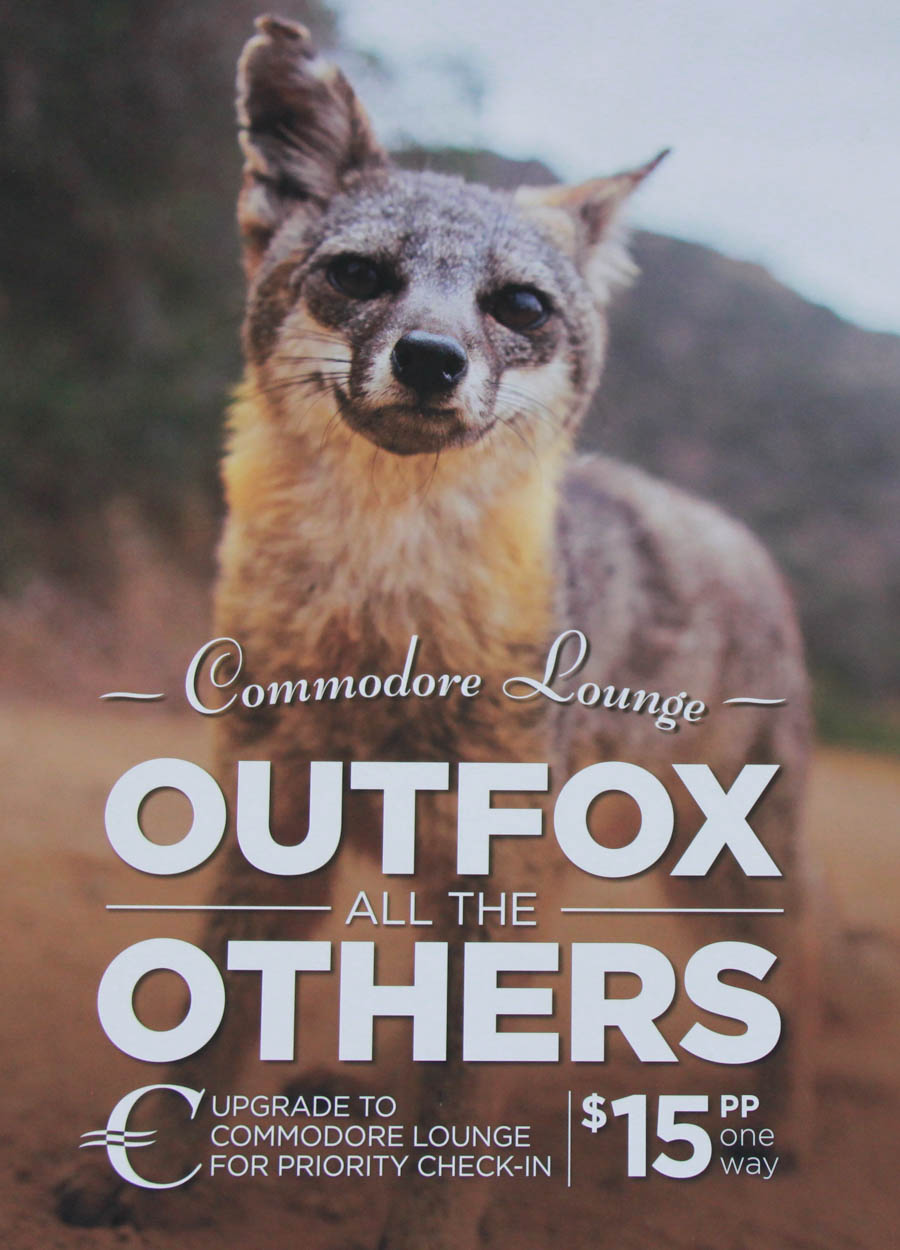 We outfoxed everyone and rode upstairs in the lounge!

The overcast was slowly burning off... Looks like a "fog bank"
Did You Know? - Fog is a visible mass consisting of cloud water droplets or ice crystals suspended in the air at or near the Earth's surface.
Fog can be considered a type of low-lying cloud and is heavily influenced by nearby bodies of water, topography, and wind conditions. In turn, fog has affected many human activities, such as shipping, travel, and warfare.

Our ship awaits!

Love to see our flag...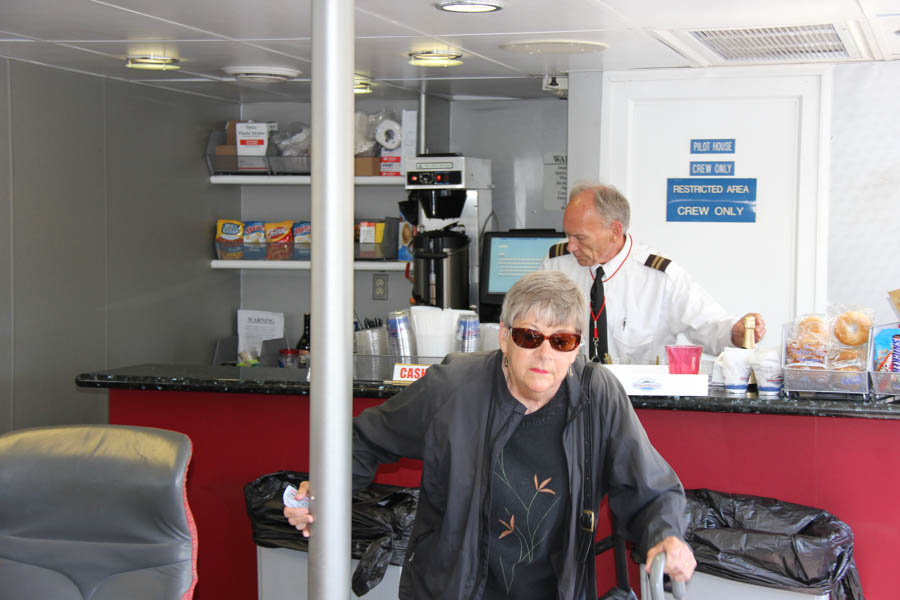 We found a great window seat!

The water taxi looks like a dinghy next to the Queen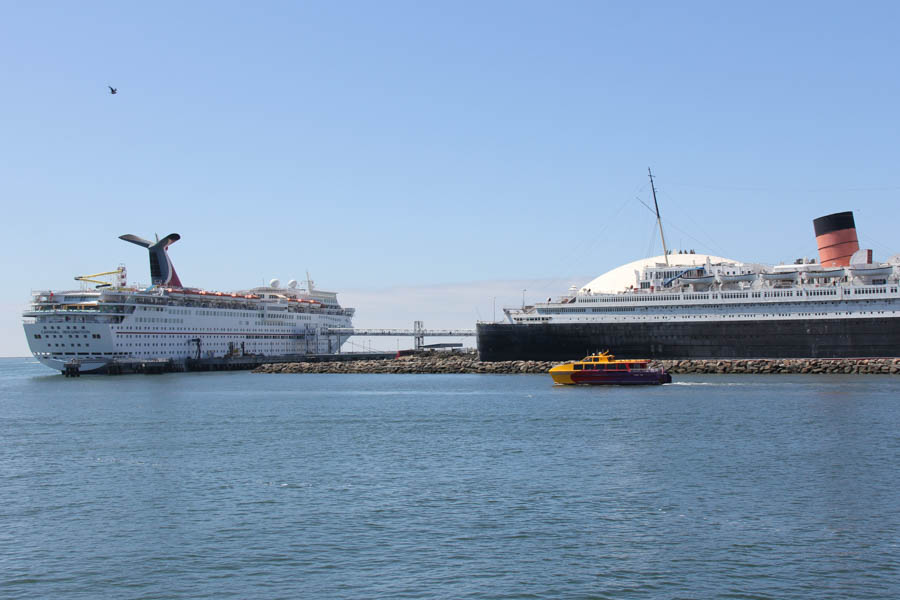 The great ships are in... The Carnival leaves this evening
Note: The water taxi does NOT got just betwee the two ships!

The water was so smooth! Nary a ripple!
Did You Know? - Carnival Imagination (formerly Imagination) is a Fantasy-class cruise ship operated by Carnival Cruise Line. Built by Kværner Masa-Yards at its Helsinki New Shipyard in Helsinki, Finland, she was floated out on July 1, 1995, and christened Imagination by Jodi Dickinson. During 2007, in common with all of her Fantasy-class sisters, she had the prefix Carnival added to her name.
She sails three- and four-day itineraries to Mexico from Long Beach, California. 3 day cruises depart every Thursday, with a stop in Ensenada, Mexico, 4 day cruises depart every Sunday, with stops in Catalina Island, California and Ensenada, Mexico.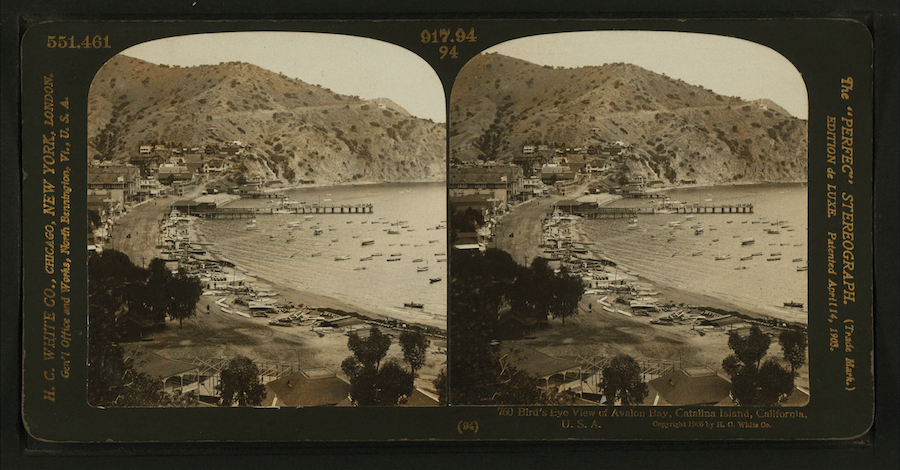 1905 Stereograph of Avalon....


We are welcomed!

We could not have asked for better weather!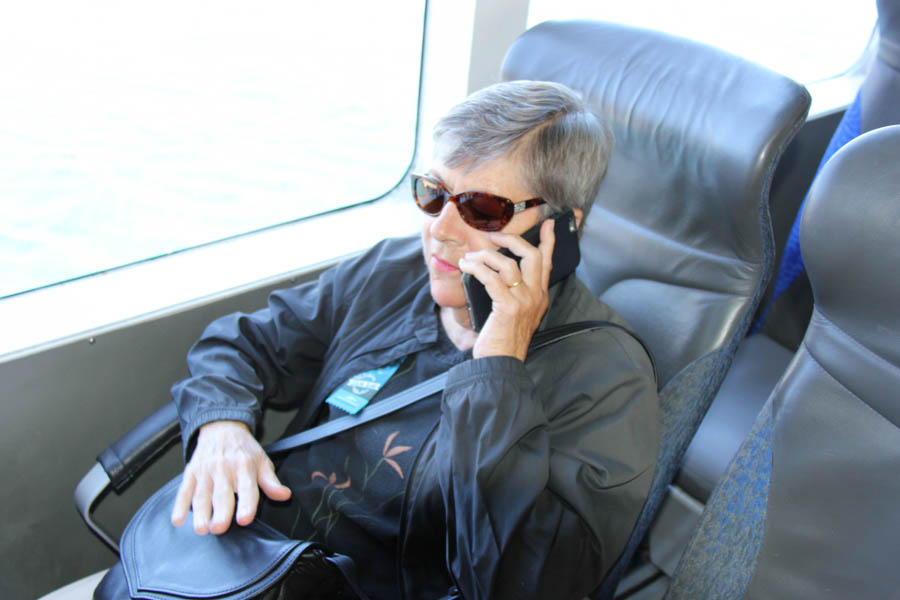 Sue kept getting phone calls from the kids... Robin is on the phone,
Michele left a singing recording, Joe texted...

Friends called...

We are almost docked!

We made it in onc piece!

More calls!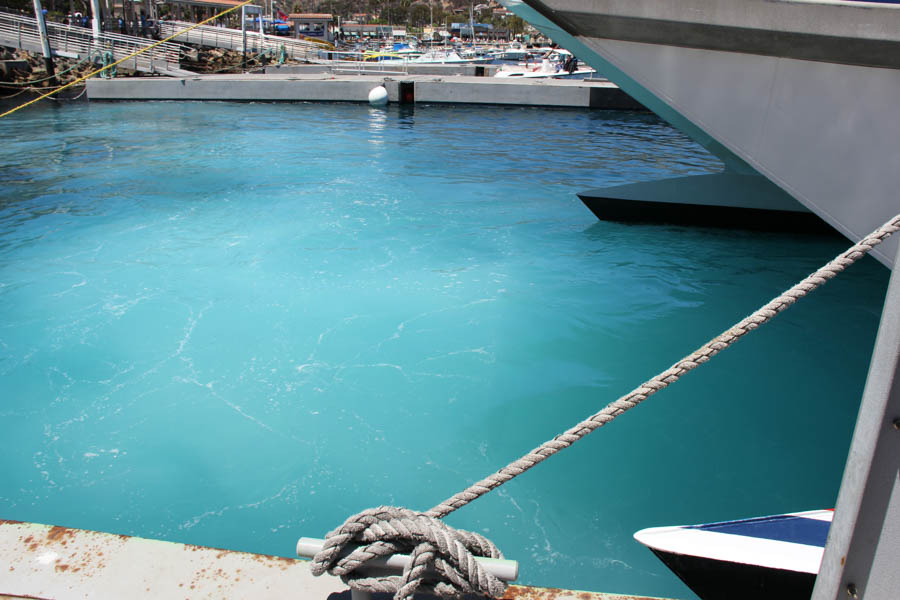 The jet boat was still running its engines and the
air in the water made for a beautiful color!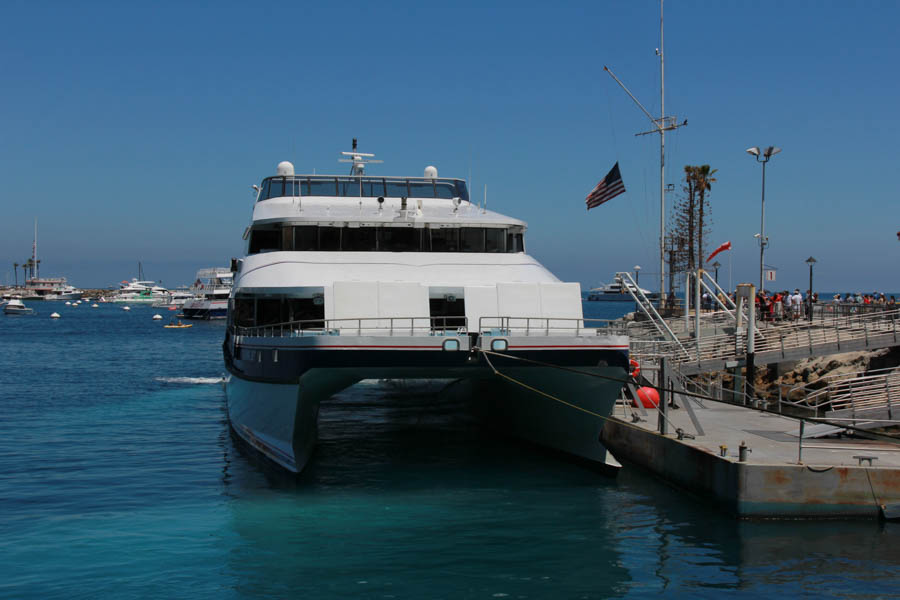 See you again at 3:30!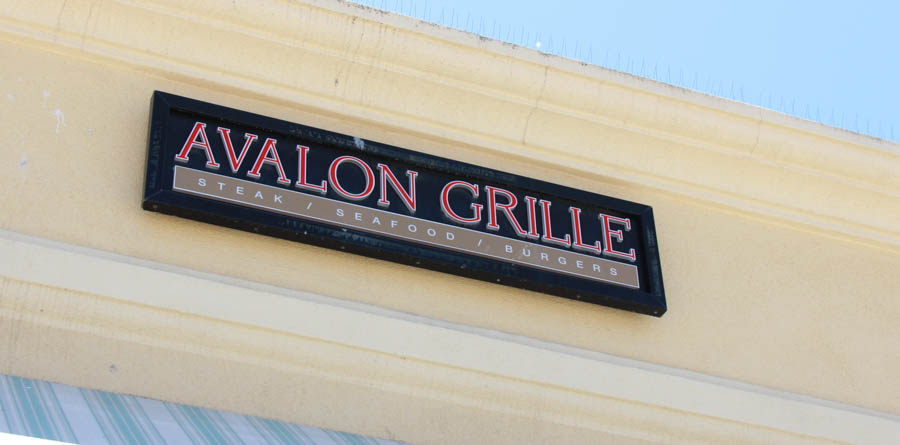 Great view... Great food...

Octopus! Yummy!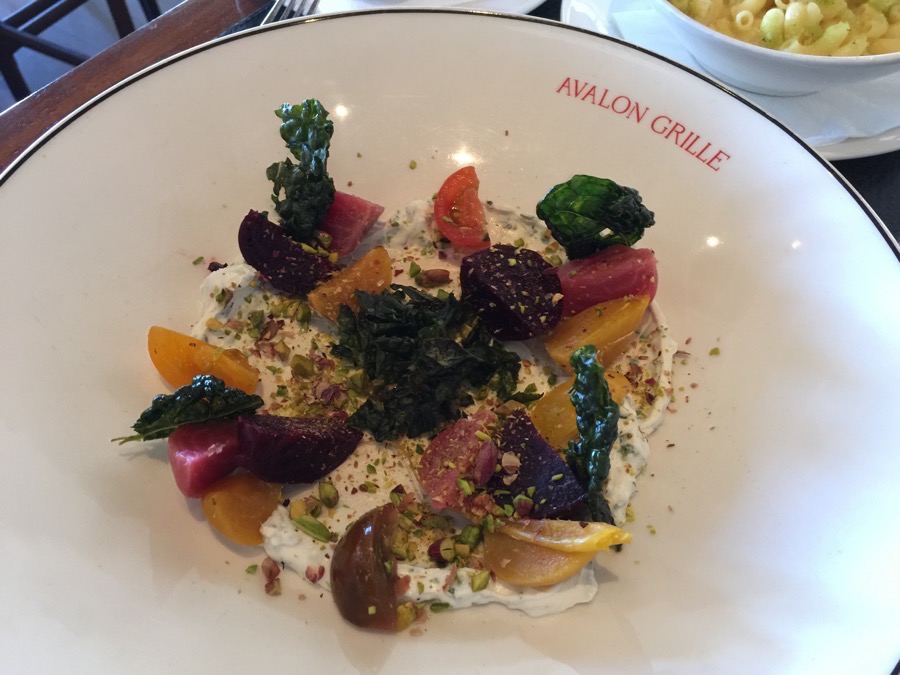 Sue found a new favorite!

Surrounded by food...

Our little Welch waitress said "Smile!!!"

We went from Avalon to the Airport In The Sky to have a drink and see the outback! The drive was spectacular except for the very narrow road and the big fat busses!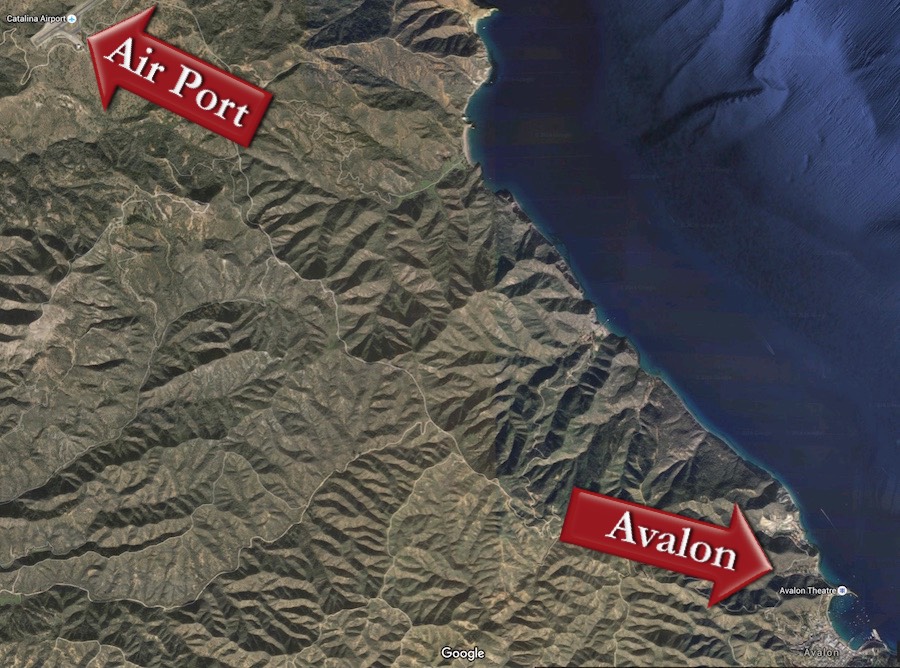 It was a 30 minute trip

A short walk down the street!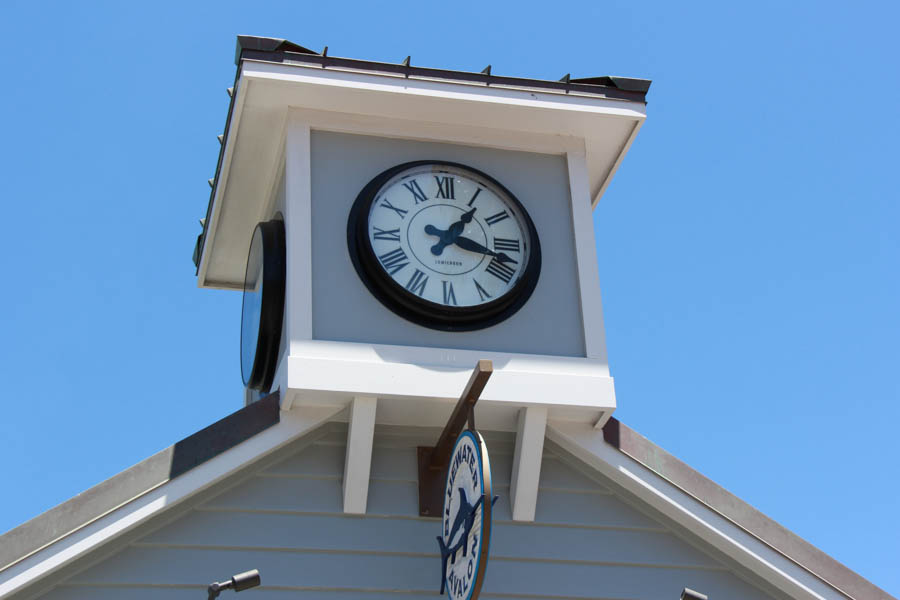 1:20 PM ... Indeed time for a drive!

The new museum is opened now!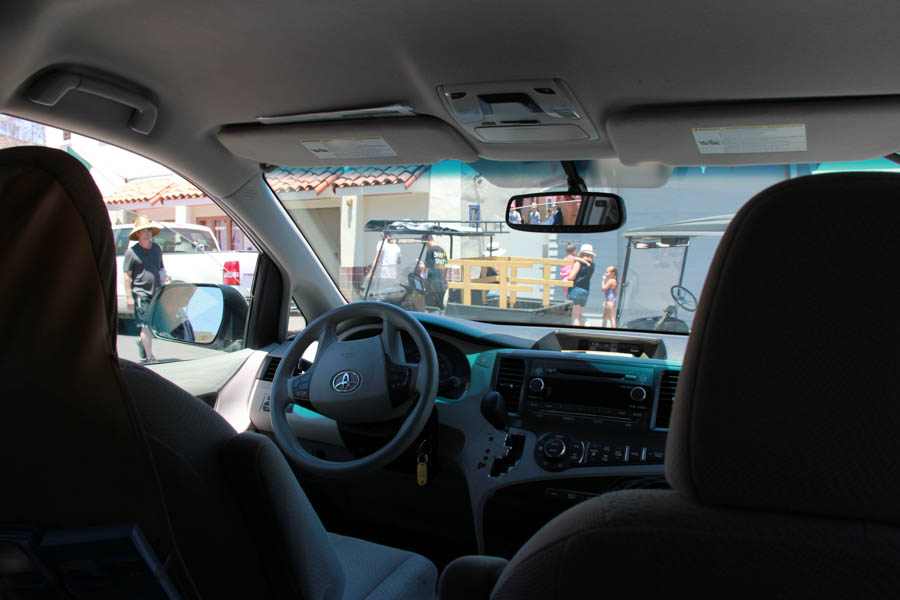 Our ride is here!

Off we go! Mr. Toad's Wild Ride!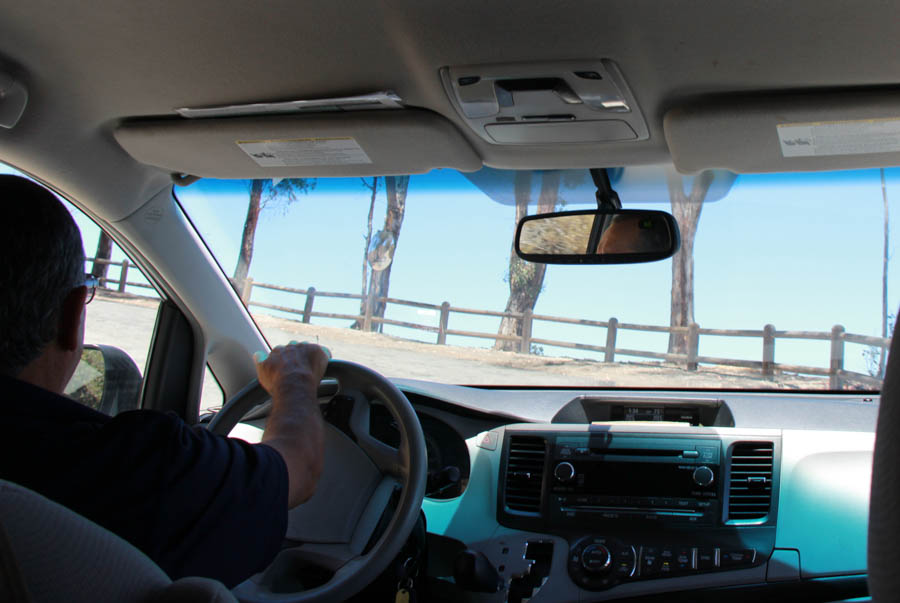 Yes... That is a 1,000 cliff right straight ahead of us!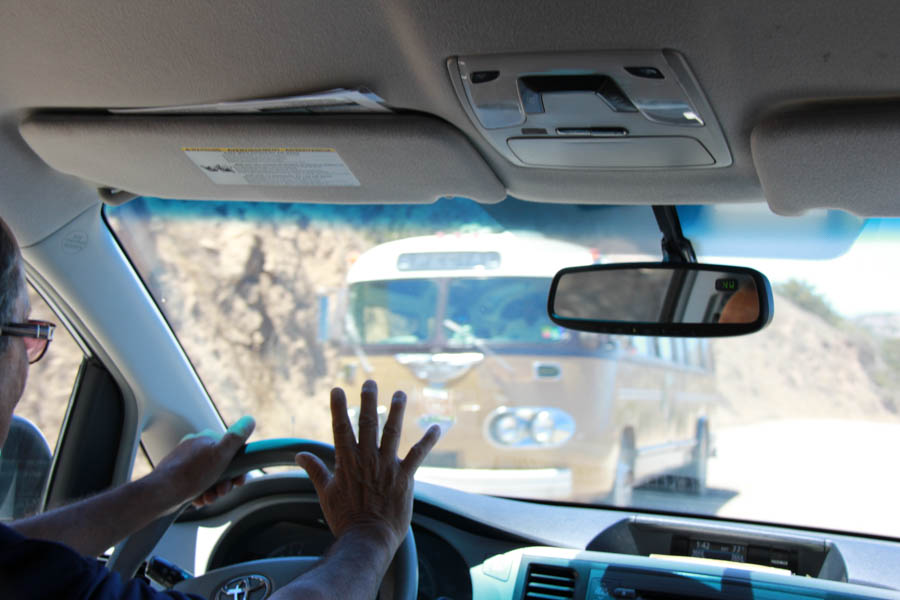 Hang on!

We made it!

It's a beautiful airport
Did You Know? - In the early 1950s, United Airlines served the airport with scheduled passenger service with nonstop flights to Long Beach Airport (LGB) and direct, one stop service to Los Angeles International Airport (LAX) operated with Douglas DC-3 aircraft.
During the mid 1950s, Catalina Airlines was operating de Havilland Dove twin prop aircraft on nonstop flights to Los Angeles International and Burbank Airport (BUR, now Bob Hope Airport)
By the late 1950s, Pacific Air Lines was providing flights with Douglas DC-3 aircraft to Los Angeles International, Long Beach Airport, and Burbank Airport.
In the late 1960s, Catalina-Vegas Airlines was operating nonstop service to San Diego Lindbergh Field (SAN).
Golden West Airlines provided flights as well during the early 1970s with de Havilland Canada DHC-6 Twin Otter short takeoff and landing STOL capable twin turboprop aircraft with nonstop service to LAX and Orange County Airport (SNA, now John Wayne Airport).
Golden West also acquired Catalina Air Lines which served the island with seaplane flights operated from Avalon and Two Harbors. The airport currently has no scheduled passenger service.
The airfield is also known as the Airport in the Sky due to the fact it lies near the island's highest point at an elevation of 1,602 ft (488 m) All roads to the airport from the island's population centers climb steeply upward.
The airport originally opened as "Buffalo Springs Airport" in the late 1930s and was made by leveling off the top of a hill. The Wrigley family - who owned Santa Catalina Island for decades - used to keep their DC-3 in the large hangar at the airport.

The DC-3 flies over our house several times a week!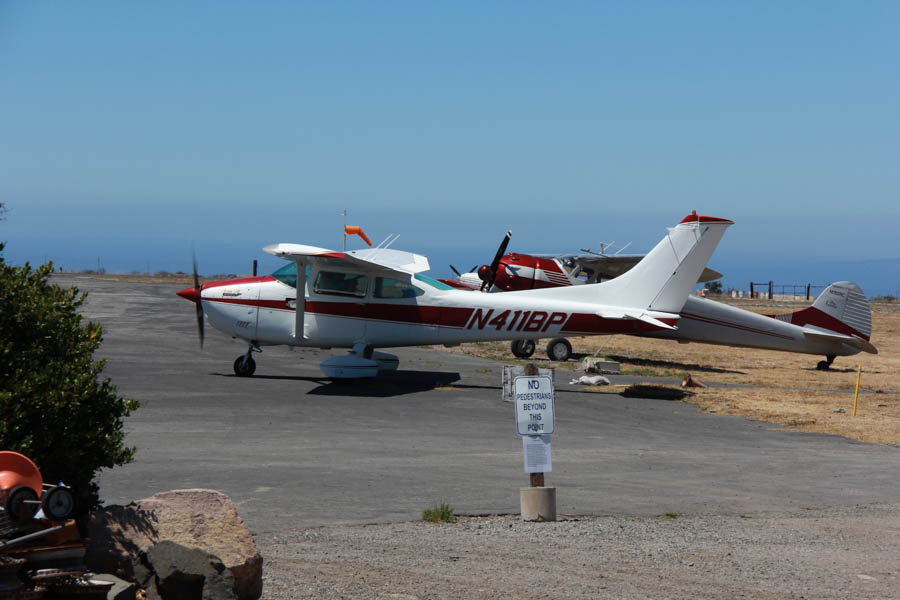 Heading for takeoff!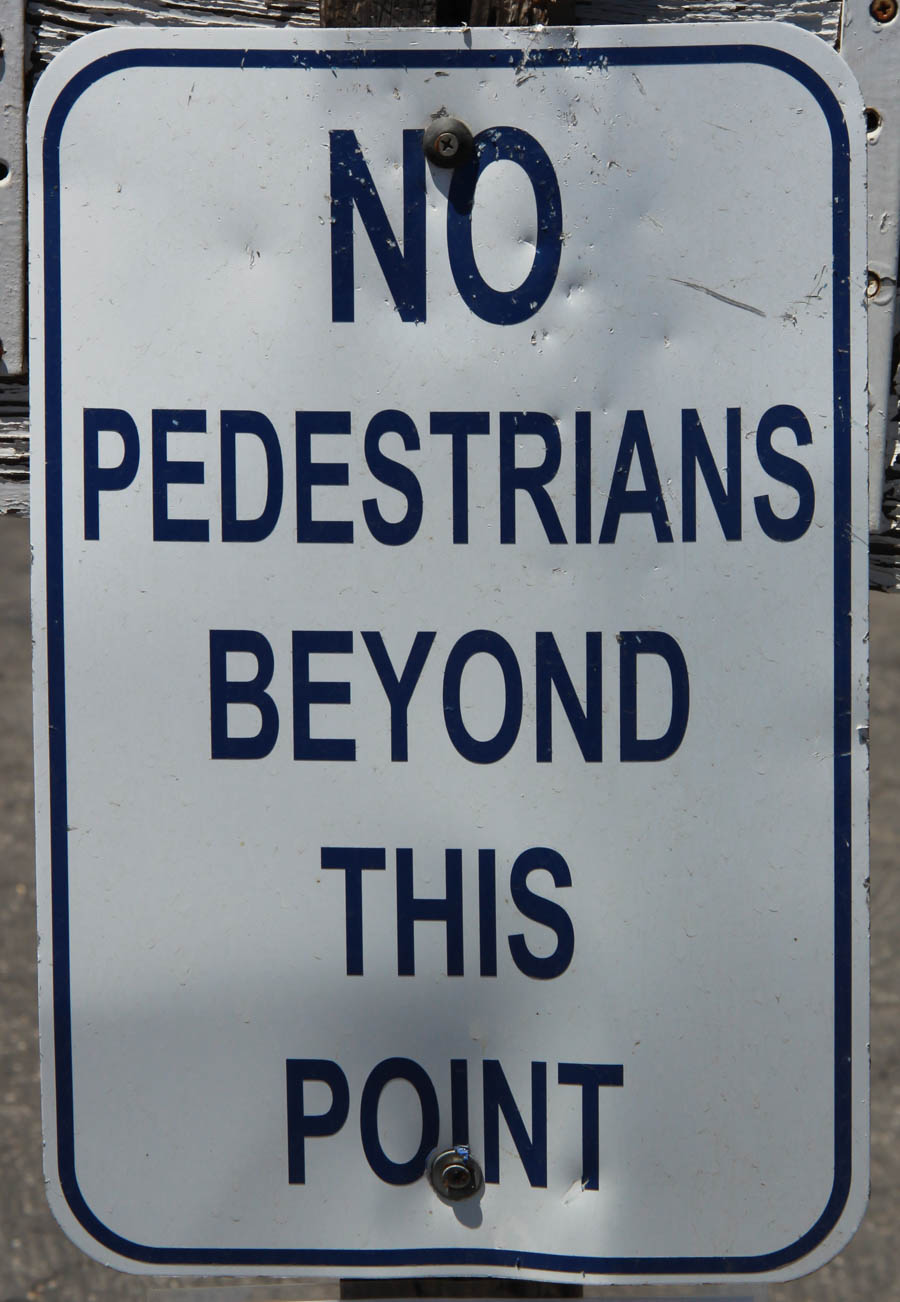 No kidding!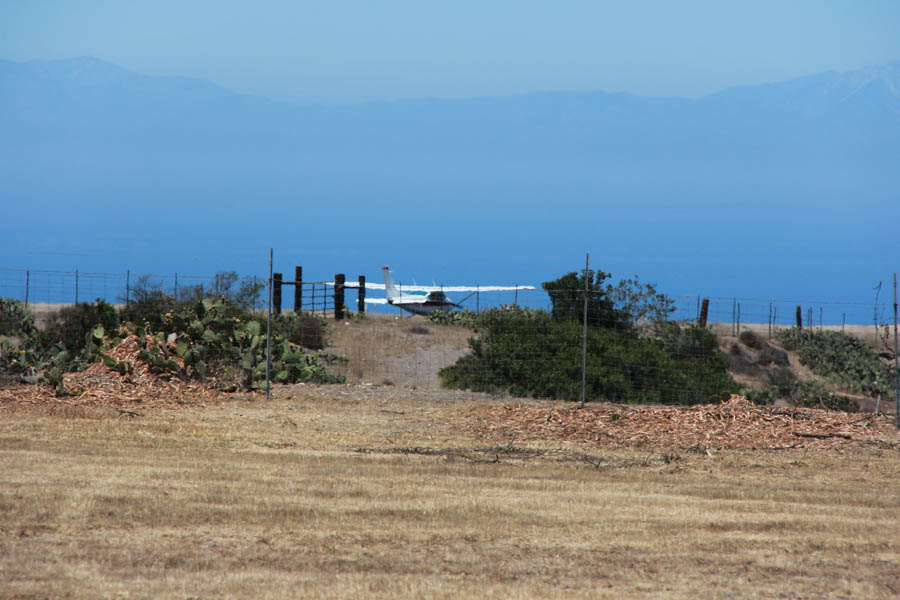 He is ready to go but waits for several others to land!

Too high... Does a go around!

Great day for flying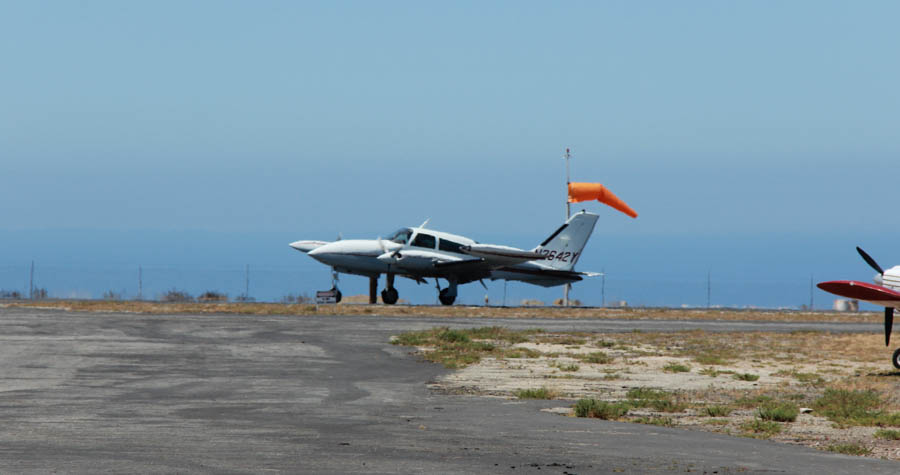 Made it... No problems!

"We are here!"

He finally gets to take off!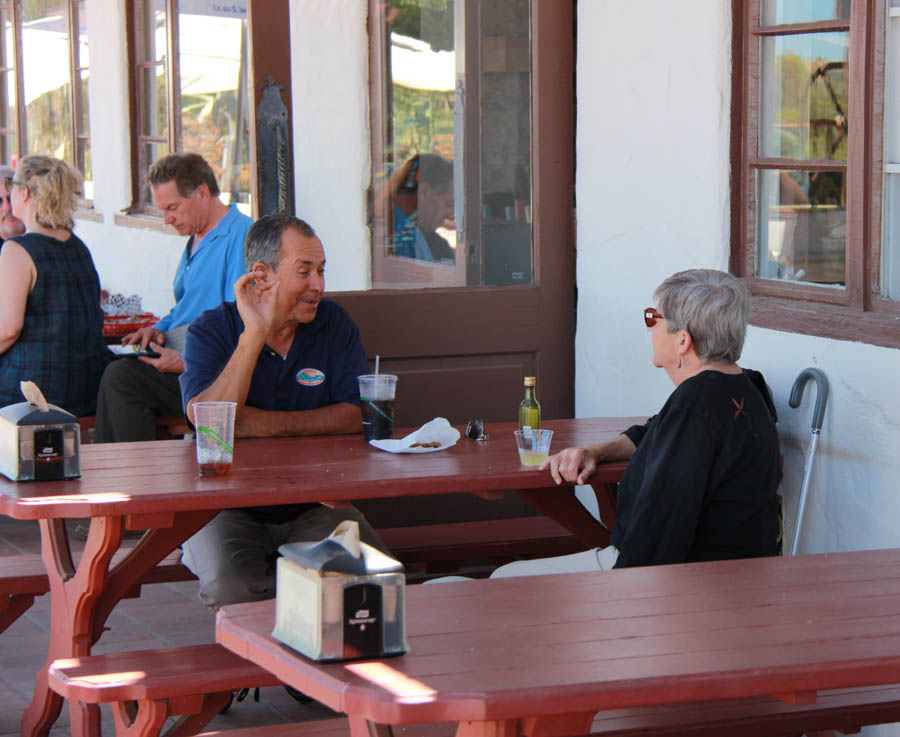 Sue and Jose have a lengthy conversation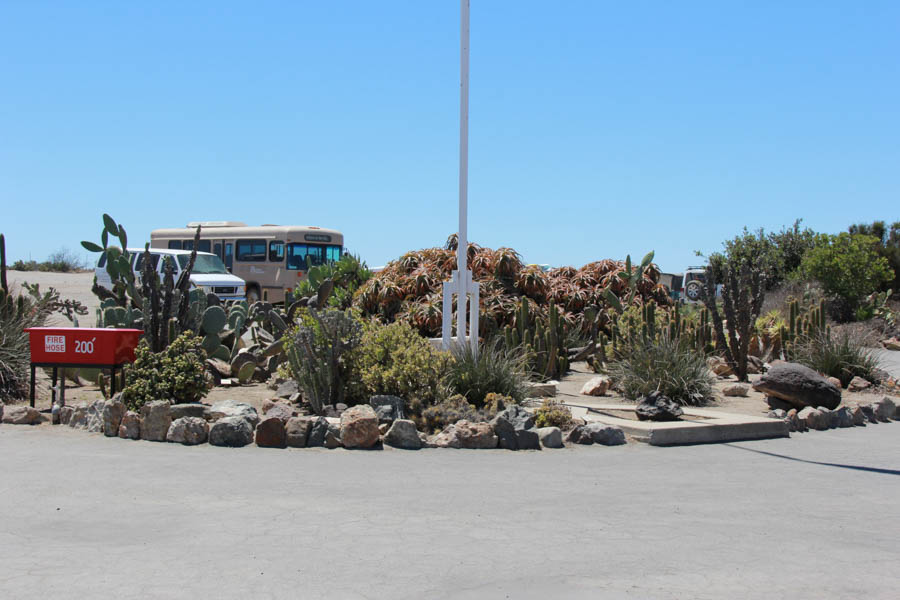 We are off to the ship!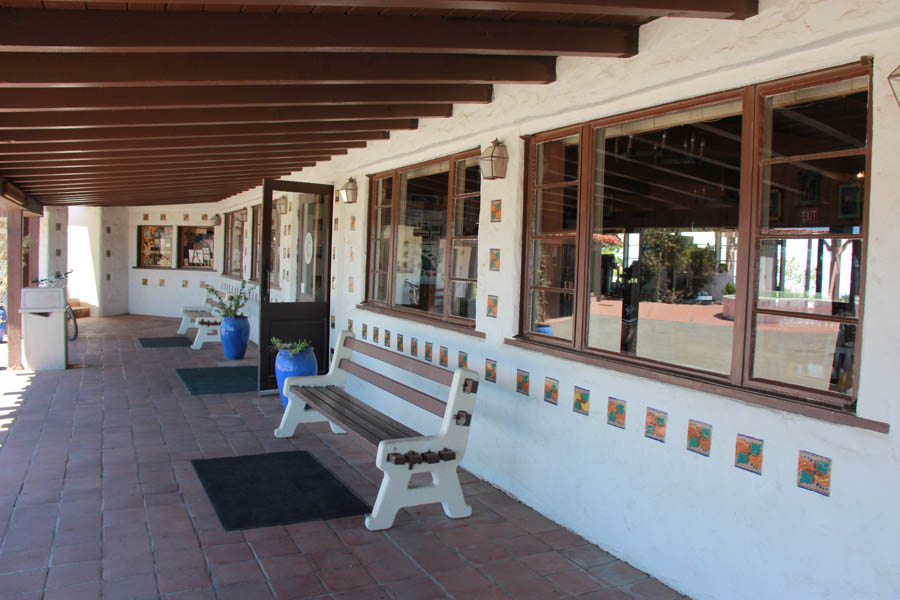 The building is in pretty good shape for being 80+ years old!

Paul climbed the tower (second floor only) to get a birds eye view

No rain will get through these tiles!
Of course... We have no rain

The fees you ask?

A view of the runway!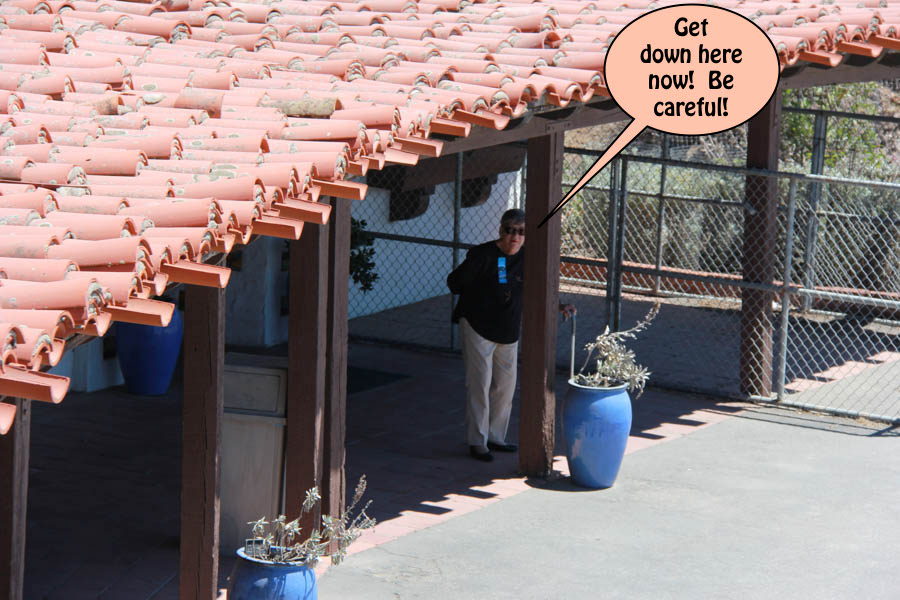 We are ready to go!

The new Catalina Flower

Ready for a wilder ride?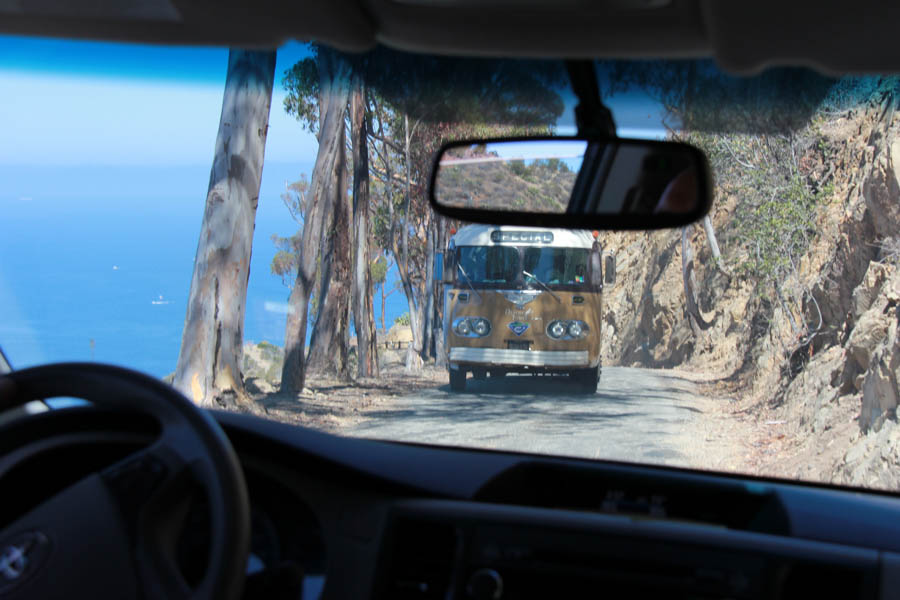 Breath in as it goes by!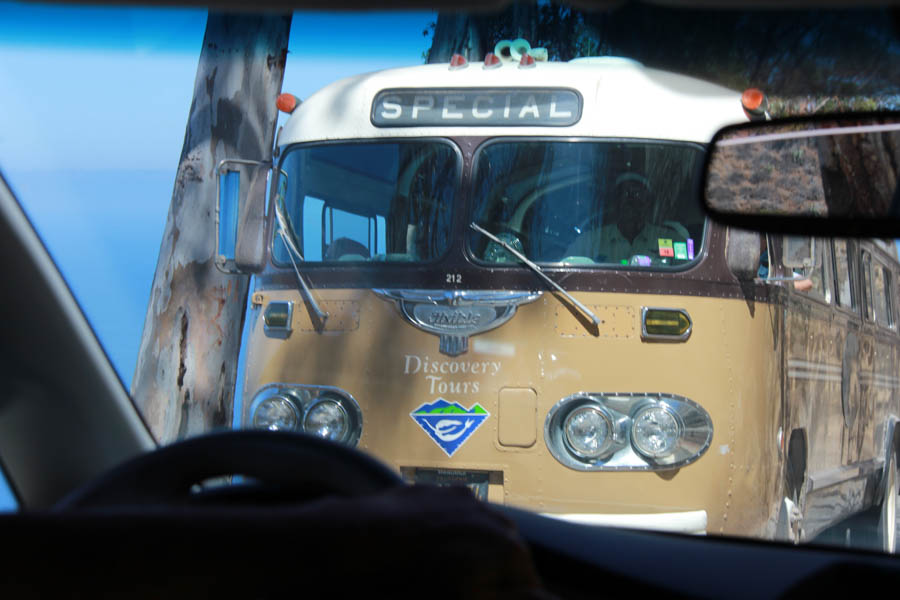 Hang on!


The bay is calm...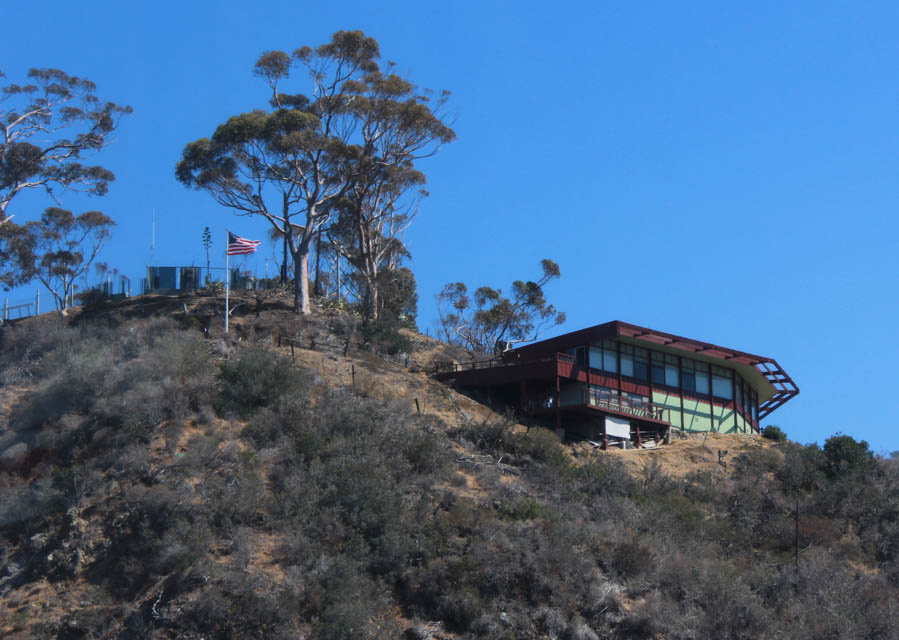 View anyone?

The dock recedes into the background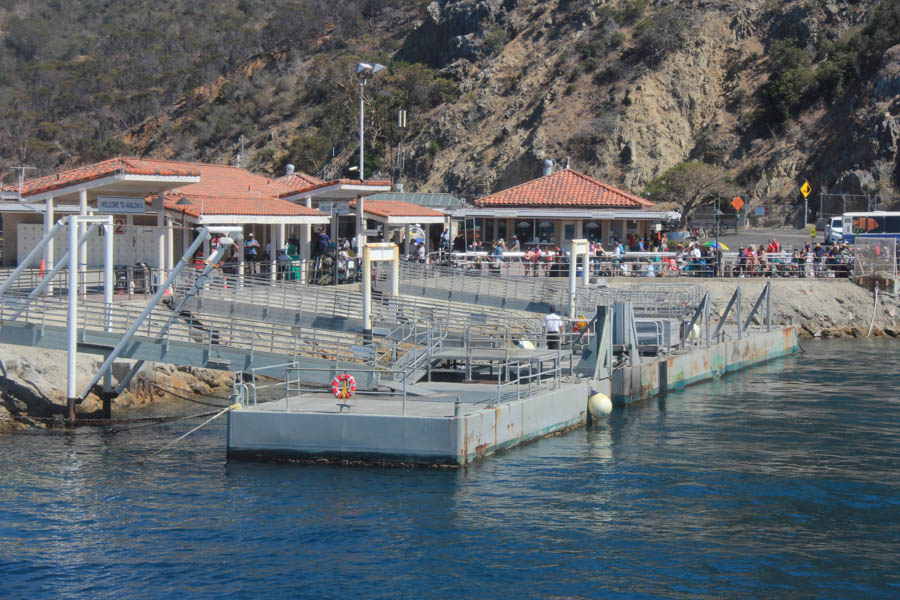 People are lined up for the next ship!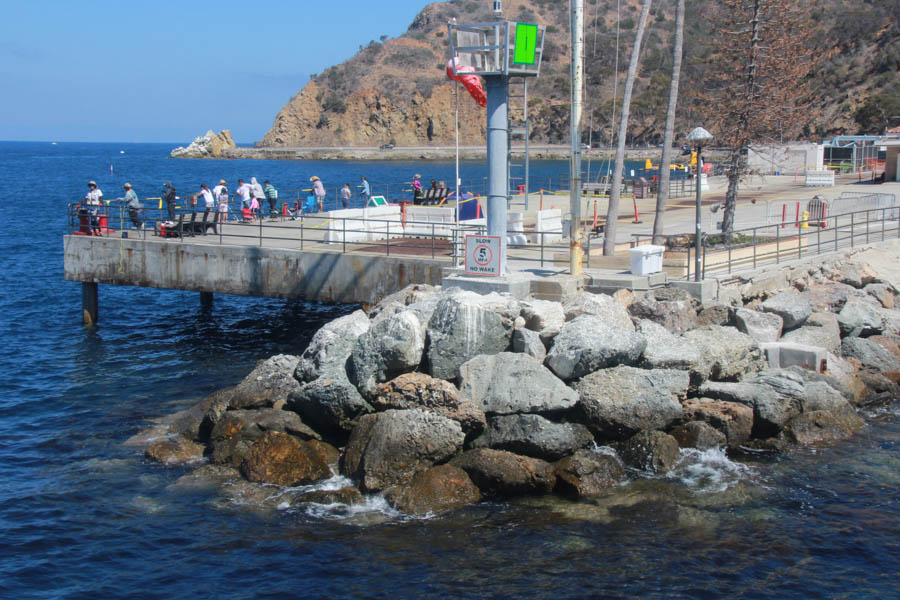 Fishing for dinner

An amazing day... Hit the gas!

...as if by magic, 60 minutes later we are home!

Look! Cranes!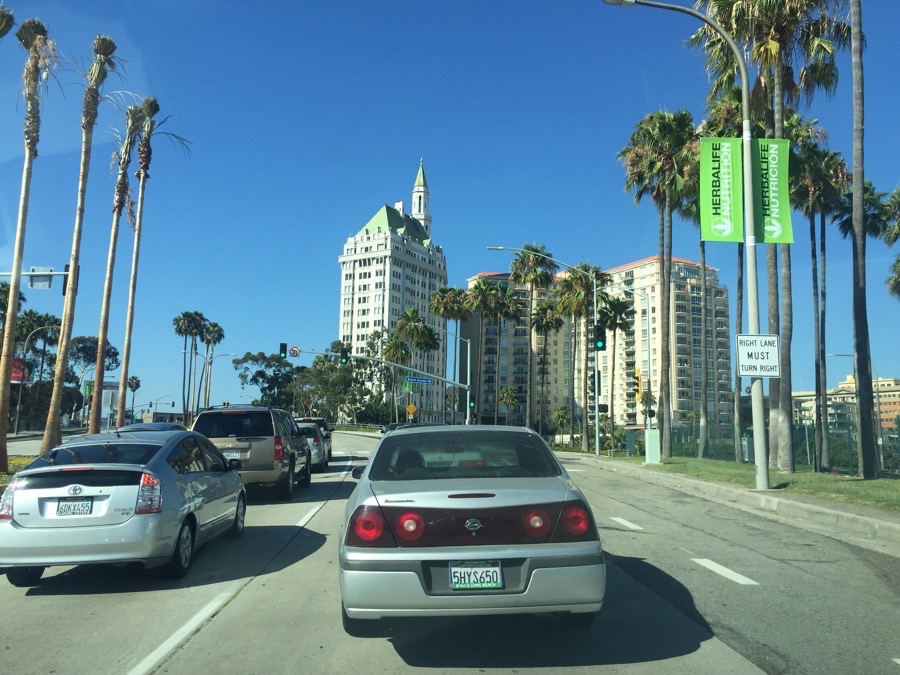 Civilization!