Catalina Here We Come! It's Birthday Time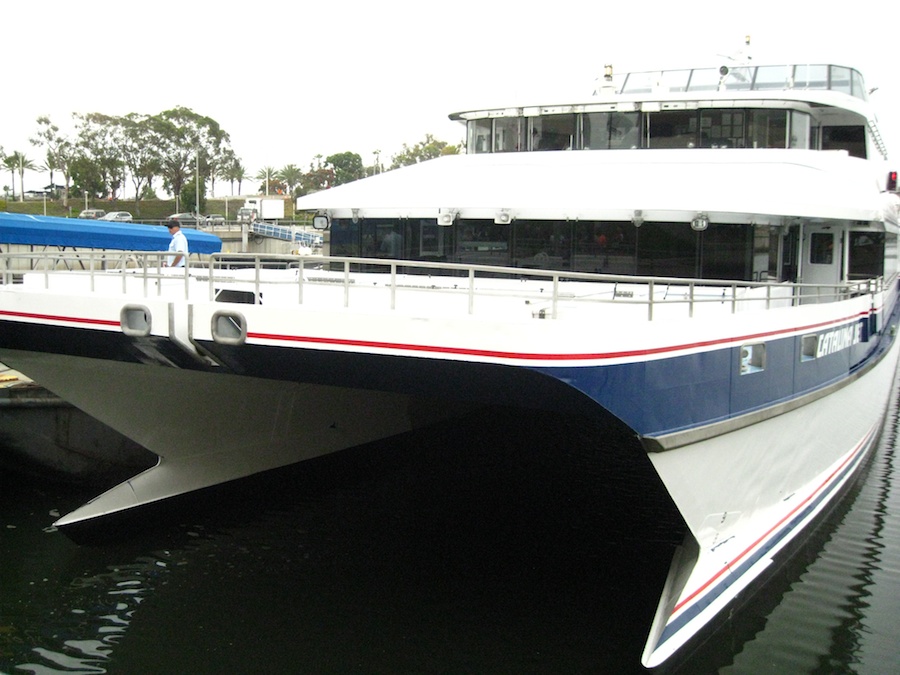 Your chariot is awaiting....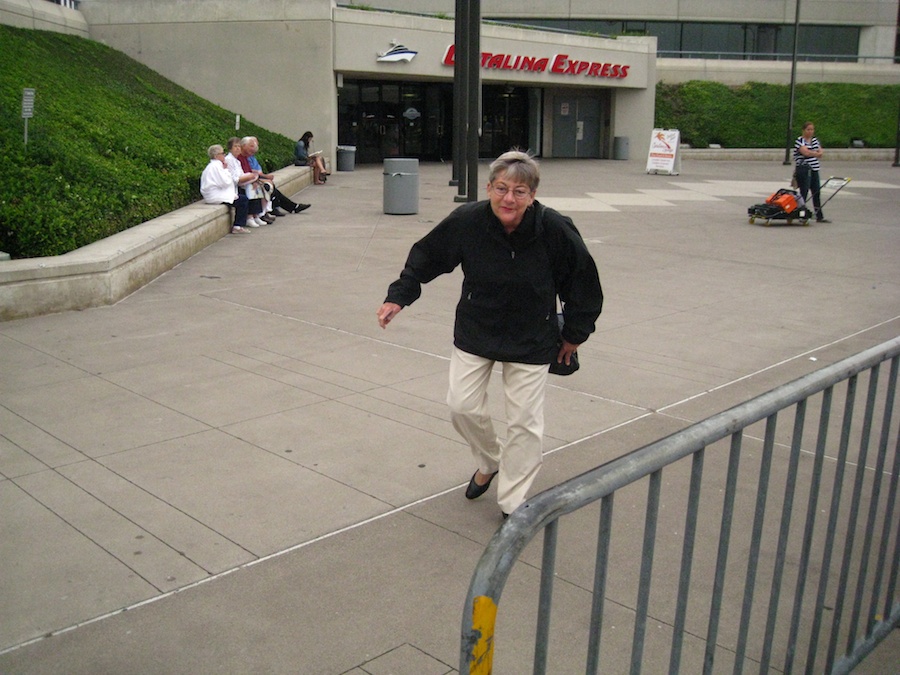 "Wait... I had to finish off my birthday champagne!!"

"Lookie... I have my birthday sticker"
Did You Know? - On some ones birthday
Valid for round trip travel on your birthday. Offer good through April 30, 2014.
You MUST begin travel on your actual birth date. You may return anytime within 30 days after your departure date.
You must provide proof of your birth date and valid identification. Valid IDs accepted are Driver's licenses, State or Government issued IDs or government issued passports. If you are under age 18 and do not have any of the above, either an original or notarized birth certificate must be shown. School IDs or children security IDs are not acceptable. Photocopies are not acceptable.
Your valid I.D. name must match Free Pass.
Valid for general seating only. Upgrade options available to the Commodore or Captain's Lounge, call for booking.
No refunds, no cash value, non transferable.
Lunch At Steve's Steak House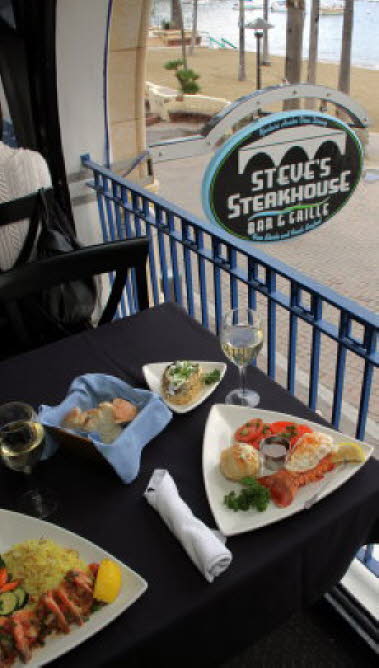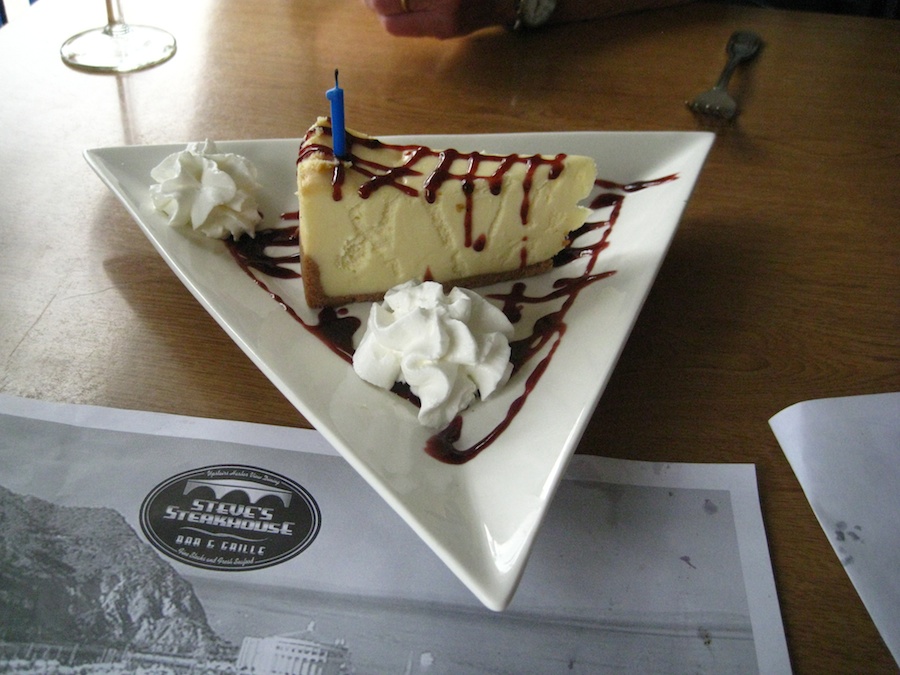 No, we did NOT have dessert first... Although it was a good idea

"It's my birthday... Can I have a mud pie also???"

"OK... I will settle for another wine instead!"
Golf Time In Catalina
Did You Know? - Santa Catalina Island's charm and history are mirrored by the Catalina Island Golf Course, the oldest operating golf course west of the Mississippi! Originally built by the Banning Brothers in 1892, this scenic, 2,100-yard course has nine challenging holes, two sets of tees for 18-hole play, and is the former home of the Bobby Jones Invitational Tournament. A fully stocked Pro Shop, rental clubs, electric and pull carts, and PGA-certified pro is available.
Originally designed as a three-hole course, the Catalina Golf Course was expanded to 9 holes in the early 1900's and in 1929 to a 18 hole tournament-worthy course. During World War two the course was not cared for and by 1945 the course was brought back to 9 holes. The current course features five Par 4 and four Par 3 holes.
The long, narrow course meanders through a canyon setting toward the ocean. The small greens and deep bunkers are enough to challenge any golfer. A practice putting green and driving net are available. Deer and hawks frequent the area.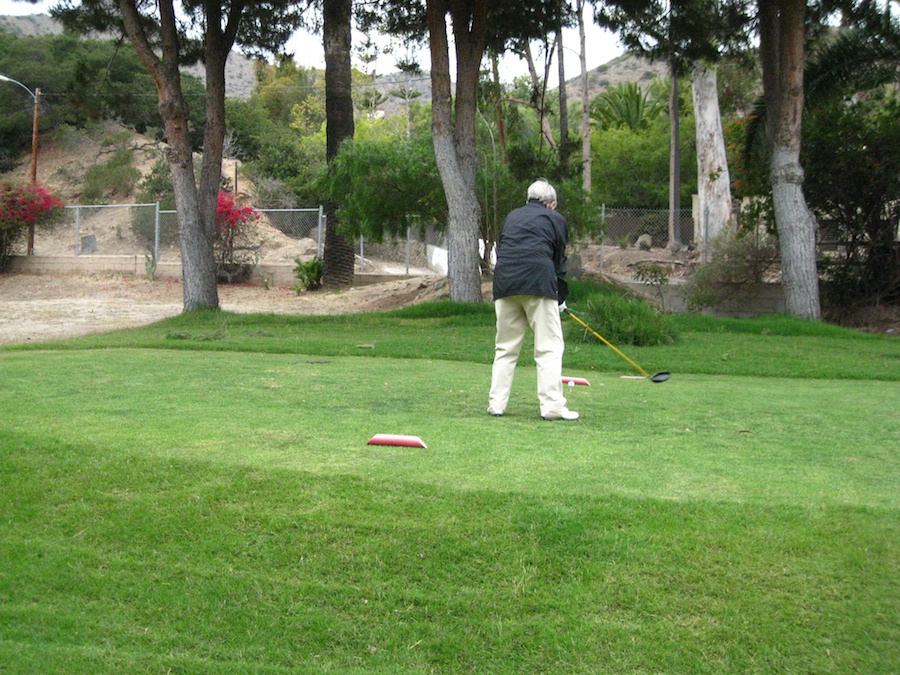 T-3, -2, -1.... Blastoff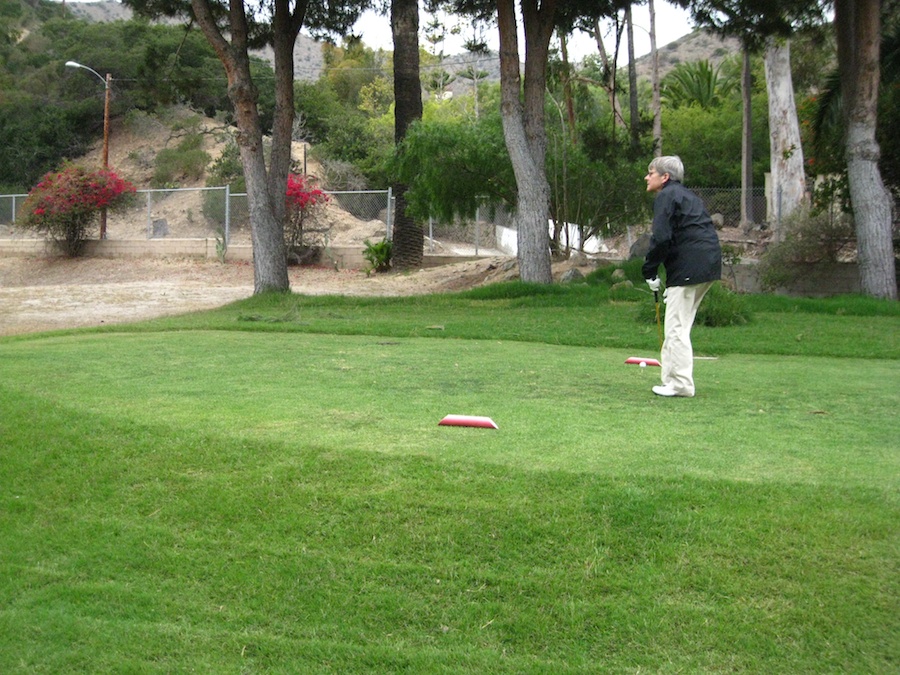 Double checking....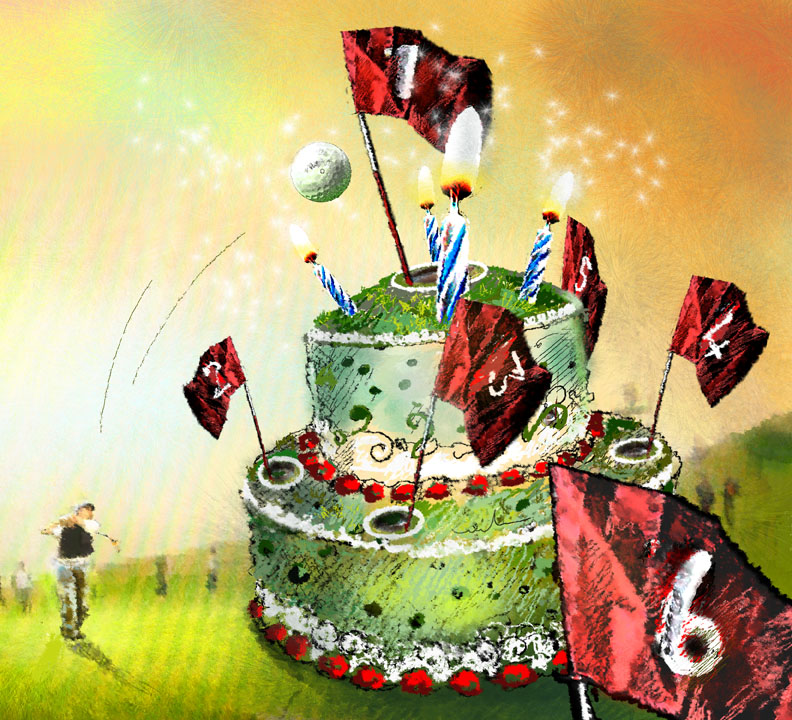 What she really wanted for dessert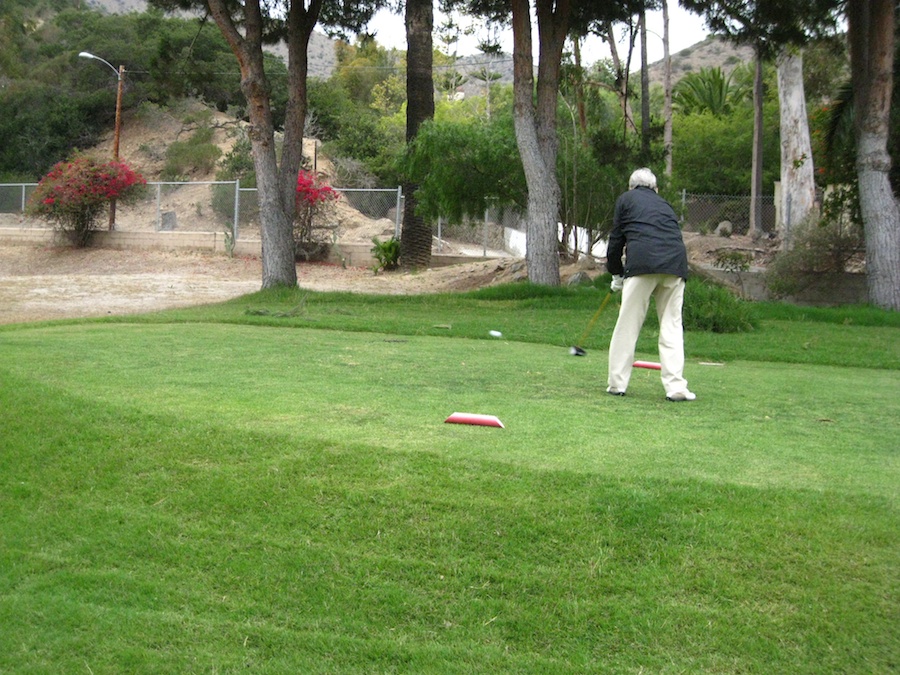 The ball was not struck... It was launched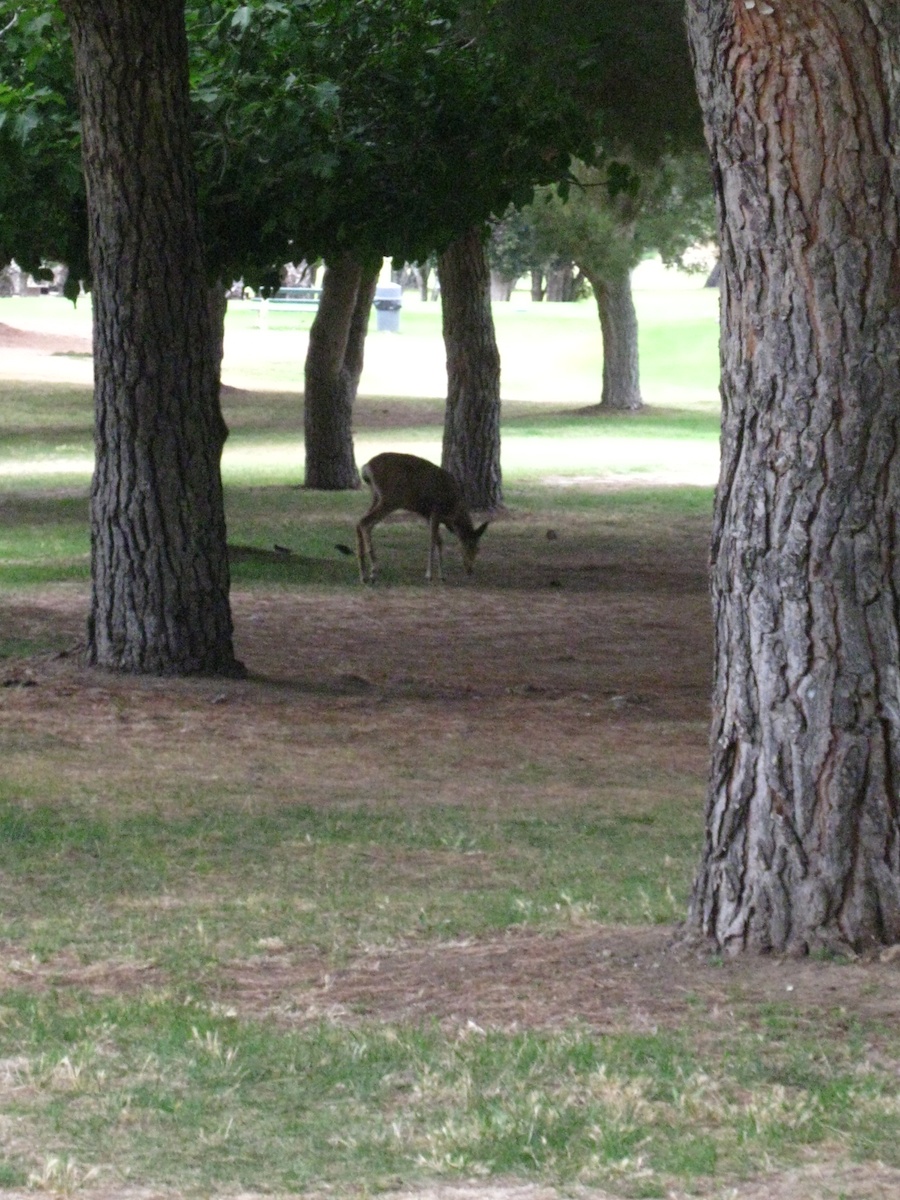 Oh dear... Oh dear... We have company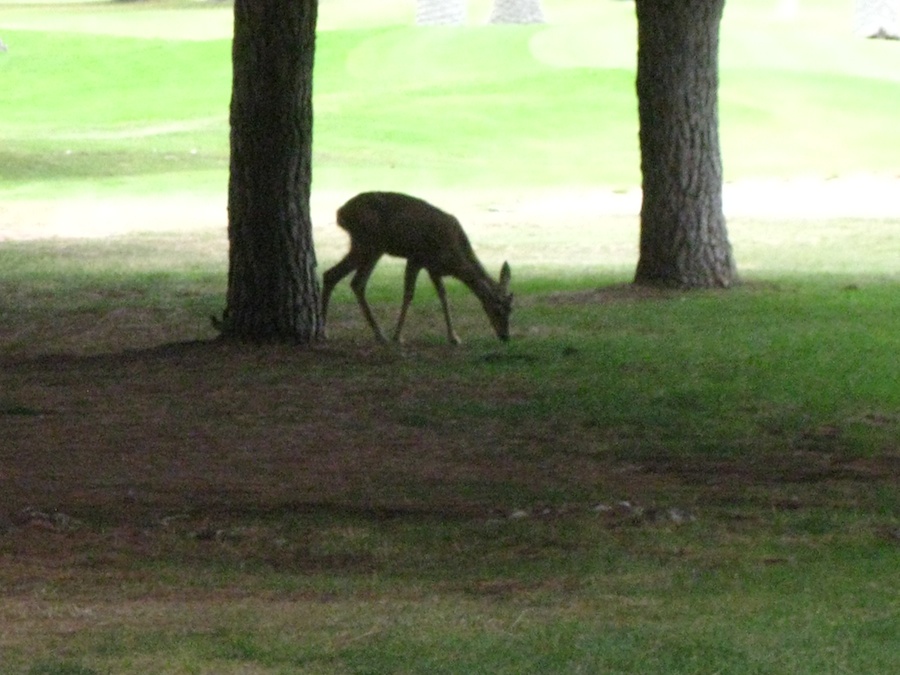 Visiting the golfers

Ah... a delightful morsal of food

Oh dear... I am being watched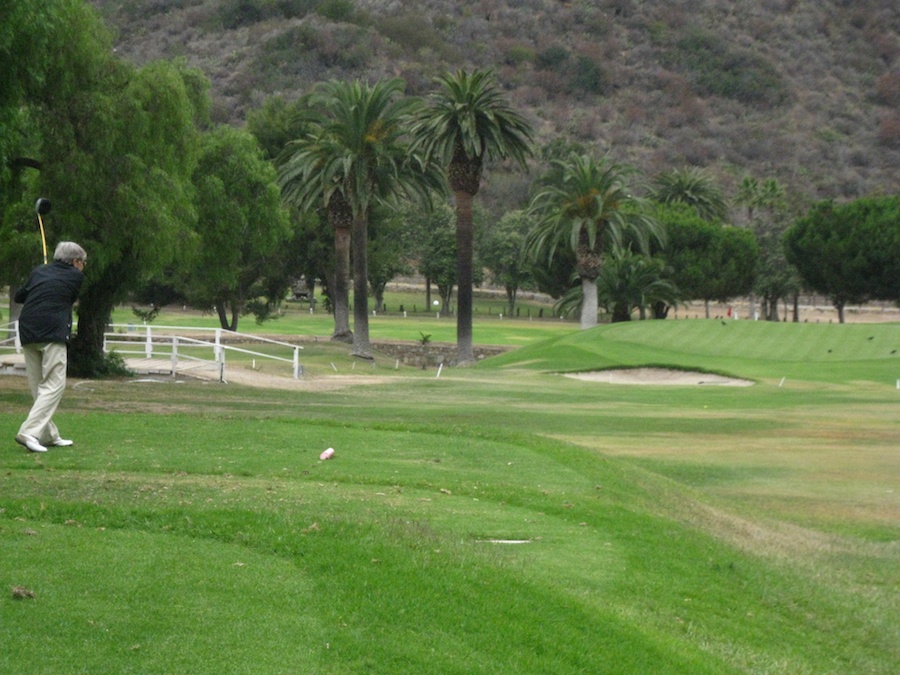 170 yards and right next to the green... The Mighty Sue has spoke!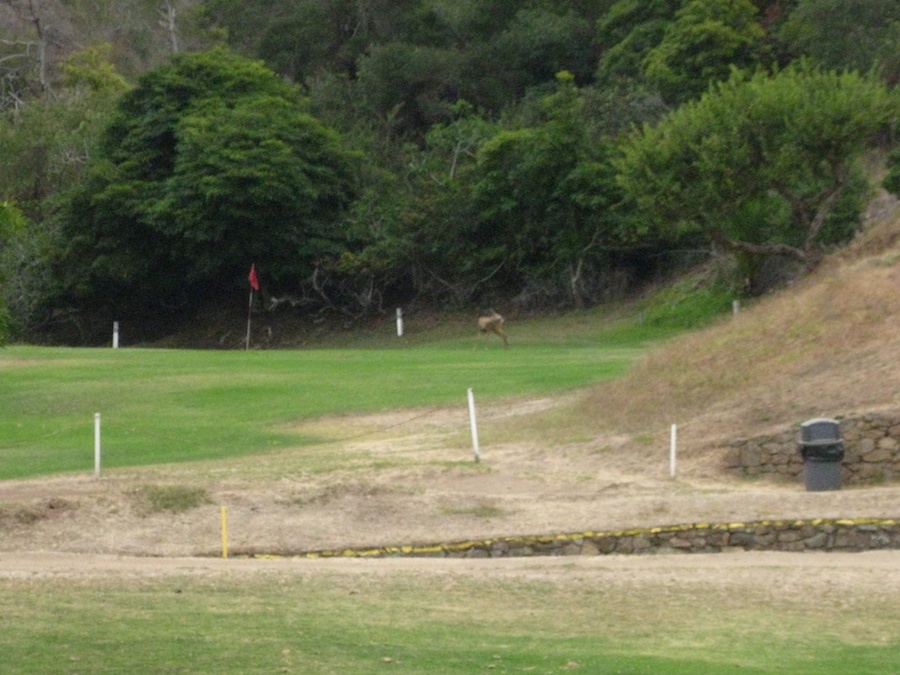 Check it out... Another deer awaiting our arrival on #2
Let's Get A Drink After Fifteen Holes Of Golf

Margarita anyone???

Did You Know? - The margarita is a Mexican cocktail consisting of tequila mixed with Cointreau or similar orange-flavoured liqueur and lime or lemon juice, often served with salt on the glass rim. It is the most common tequila-based cocktail in the United States. The drink is served shaken with ice (on the rocks), blended with ice (frozen margarita), or without ice (straight up).

I'll do Chardonnay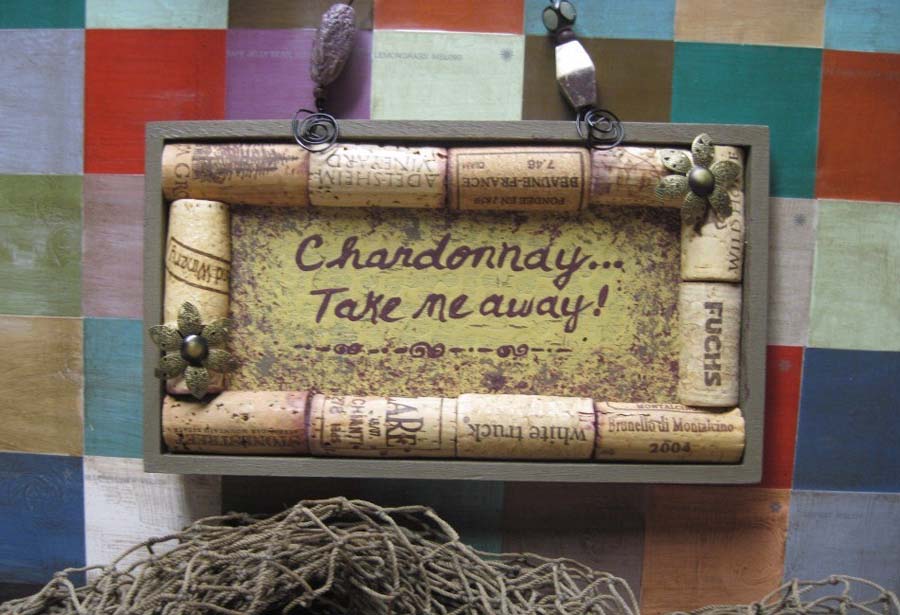 Did You Know? - Geoffrey Claflin Rusack and Alison Wrigley Rusack (owners, Rusack Vineyards) have announced the launch of their Santa Catalina Island Vineyards project. According to the Rusacks, "These wines represent the culmination of a 27-year-old dream, and more than a few sleepless nights, for us."
The Santa Catalina Island Vineyards portfolio includes a Chardonnay and Pinot Noir. It also features a Zinfandel that originated from a few hardy vines still alive on Catalina's sister island of Santa Cruz.
Did You Know? - The first harvest was touch and go!
'In the pre-dawn hours of Tuesday, Sept. 1, under the light of a nearby full moon, Catalina 's first grape harvest commenced at El Rancho Escondido.
Due to an unanticipated and extensive heat wave that had hit the Island, sugars in the grapes had started to skyrocket, necessitating immediate picking. According to Rusack Vineyards's winemaker John Falcone, conditions were getting "close to critical". An early morning harvest was chosen to keep the grapes as cool as possible as they made their way from Catalina to the Santa Ynez Valley.
Generators were placed in the vineyard to power work lights and some of the crew were equipped with individual headlamps. Row by row, the clusters were hand-harvested and carried in small buckets to the larger picking bins at the ends of the rows. In the next two days, vineyard contractor Stewart Rasmussen, his SAR team and members of the Rusack family harvested nearly all of the pinot noir, leaving one block (with a different sun exposure) to ripen more fully.
The grapes were then transported in half-ton bins to the Airport in the Sky where they were loaded – with razor thin margins – through the cargo door and snugly fit into the fuselage of Catalina Flying Boats Cessna Caravan.
Via three separate flights, the grapes were airlifted to the Santa Ynez Airport for a quick pickup and processing at Rusack Vineyards Winery.'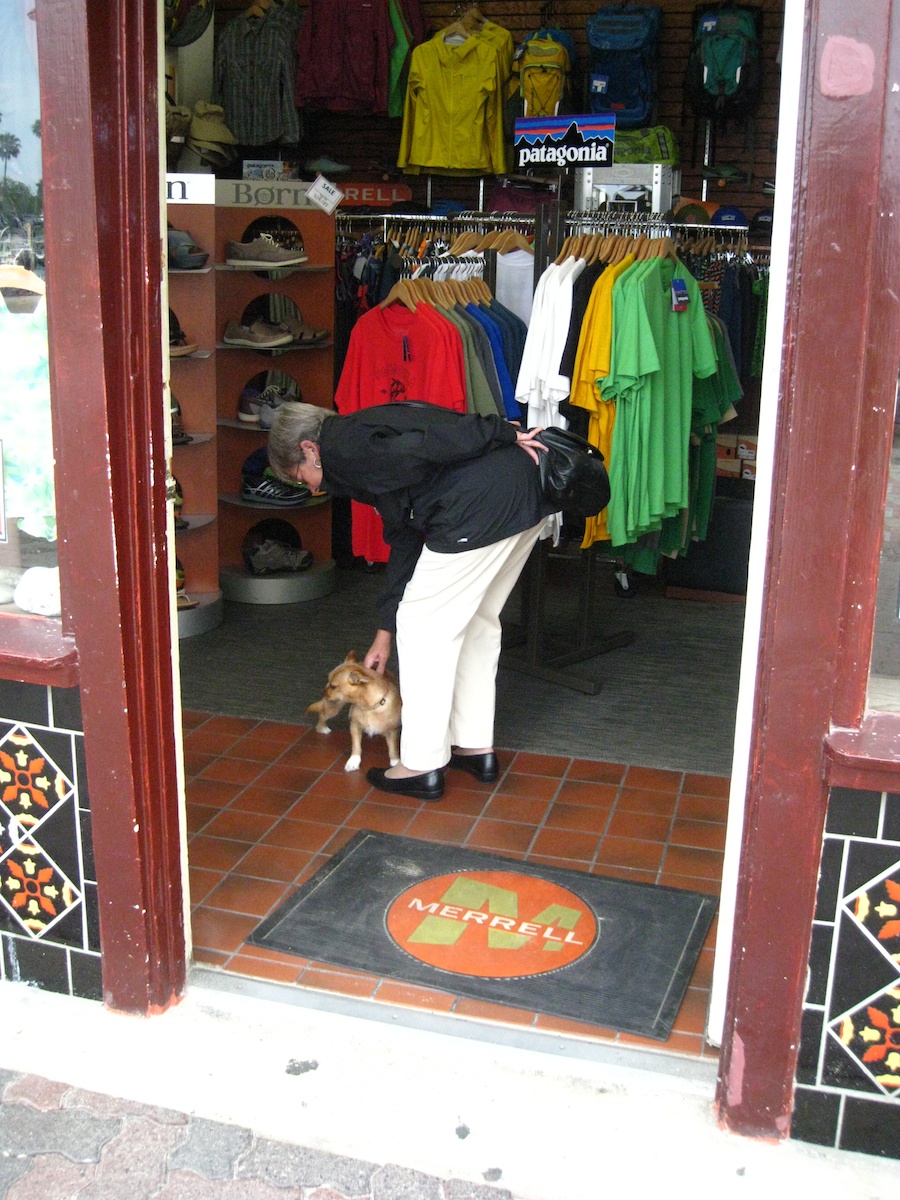 On the way to our next drink Sue found a friend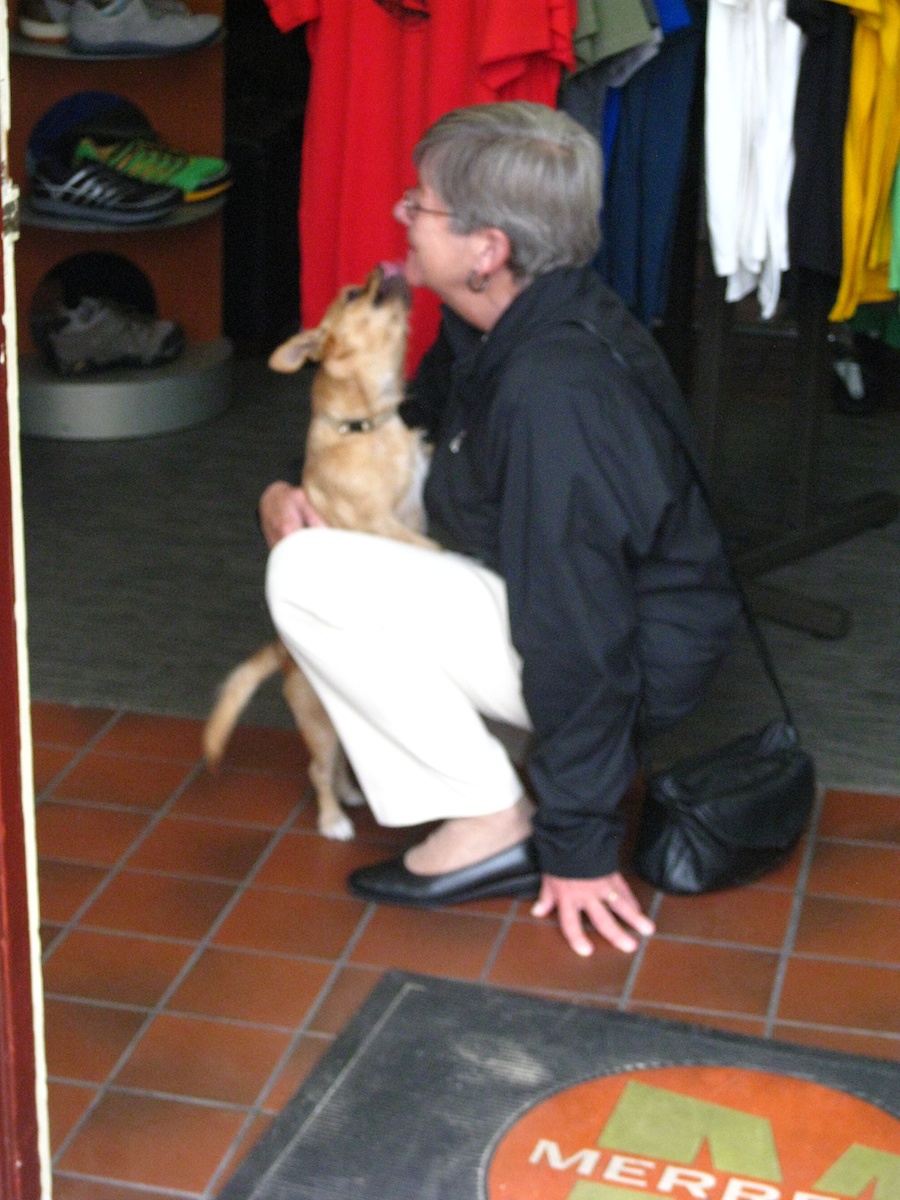 ...and got a clean face ta-boot!

A glass of pre-boarding chardonnay is a requirement because we are almost off....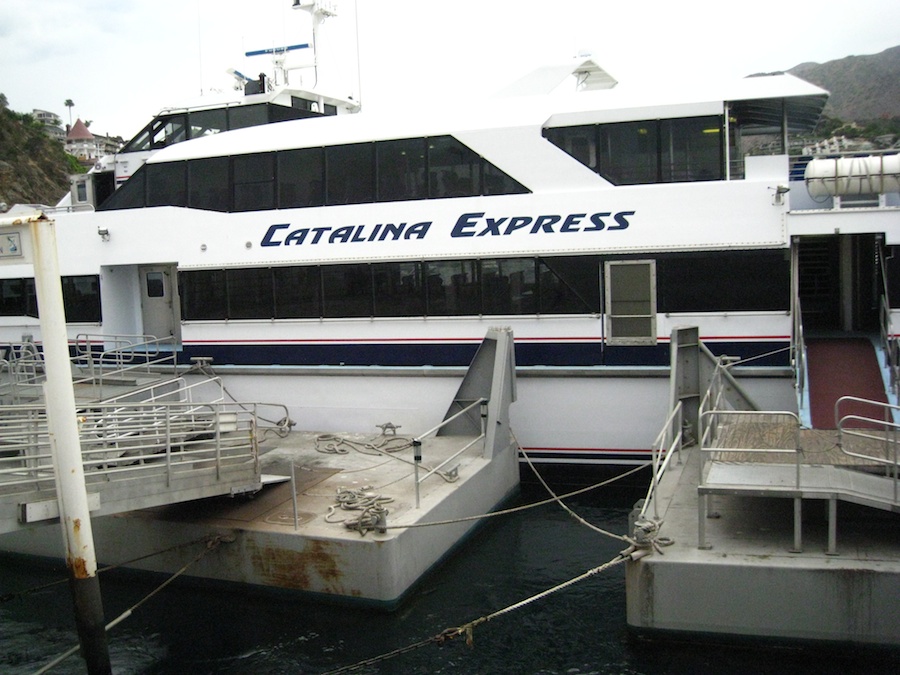 Our carriage is ready to go...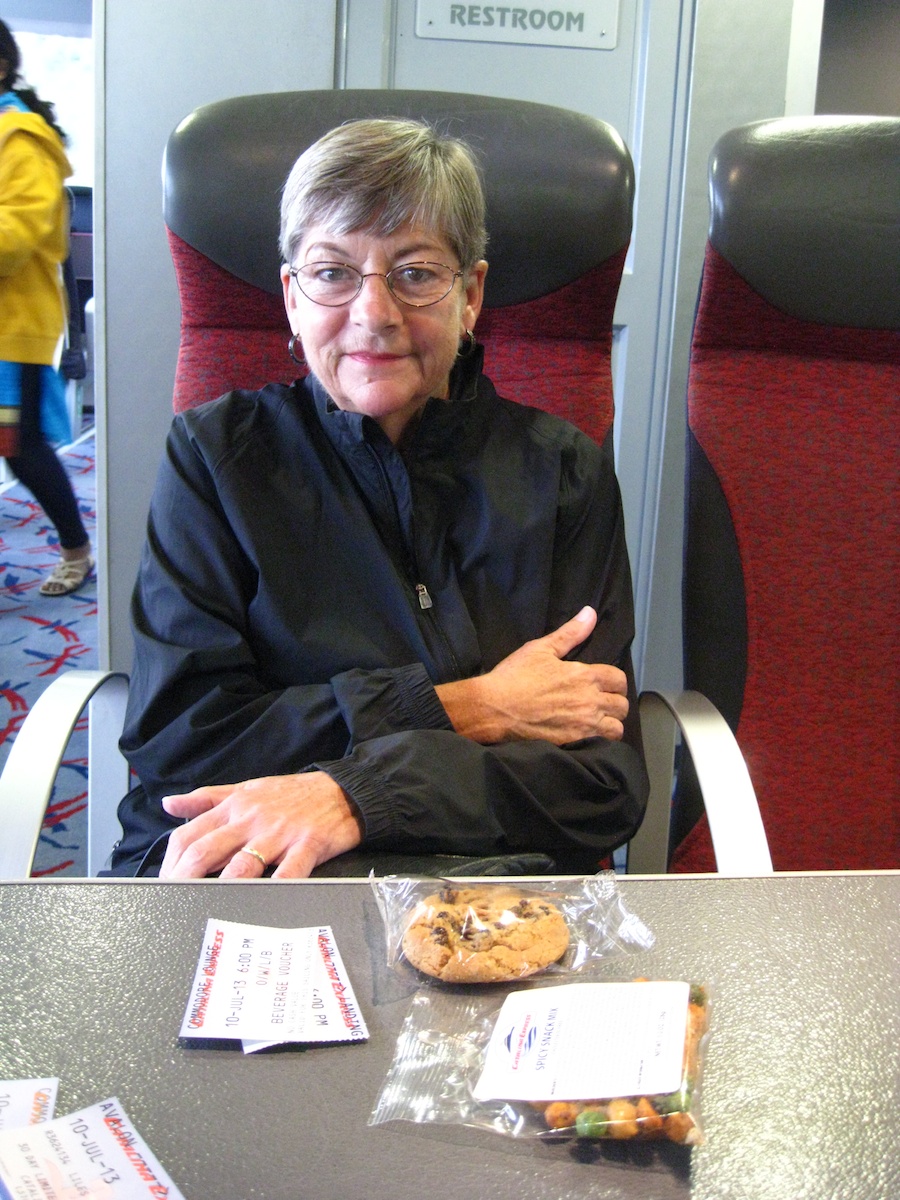 It is mid-July in California and it was in the low 70's all day!