About The Facilities...
We visit the Huntington Library quite often for an afternoon of food, fun and a lot of giggles! We have gone for years but the digital camera enables us to capture and share what we see. One needs a couple of days to really see it all! Our latest was August 2010 .
The Huntington Library, Art Collections and Botanical Gardens (or The Huntington) is an educational and research institution established by Henry E. Huntington in San Marino, California, USA. In addition to the library, the site houses an art collection strong in English portraits and French eighteenth-century furniture and botanical gardens that feature North America's strongest collection of cycads.
The Huntington's superb botanical gardens cover 120 acres (485,624 m?) and the theme gardens contain rare plants from around the world. The gardens are divided into over a dozen themes including the Australian Garden, Camellia Collection, Children's Garden, Conservatory, Desert Garden, Herb Garden, Japanese Garden, Lily Pond, North Vista, Palm Garden, Rose Garden, Shakespeare garden, Subtropical and Jungle Garden and a Chinese Garden under construction in the northern end of the property. In addition, a large open field planted with Eucalyptus trees serves as a re-created "Australian Outback". The Huntington has a program to protect and propagate endangered plant species.

We enjoy our visits... Champagne in the Rose Garden Tea Room is a mandatory
Did You Know? - Overlooking three acres of roses, the Tea Room is the perfect setting for a memorable repast. A pot of brewed tea and a basket of freshly baked scones are served at each table. From a central buffet, guests may choose from an array of savory finger sandwiches, imported and domestic cheeses, fresh fruits, chilled seasonal salads, and specialty petite desserts. Best of all, you can return to the buffet as often as you like. Limitless refills of tea and scones are served upon request.
Plenty Of Gardens To Visit!
Why Do We Go So Often You Ask? Because It Changes All The Time!

December 4th 2012 the ground was ablaze in ginko leaves

January 29th 2013 (60 days later) the trees are bare the the ground is green
The Library Is Magnificent

And it is so peaceful
The Library Building Is Just Magnificent
The Grounds As Viewed From Goggle The Earth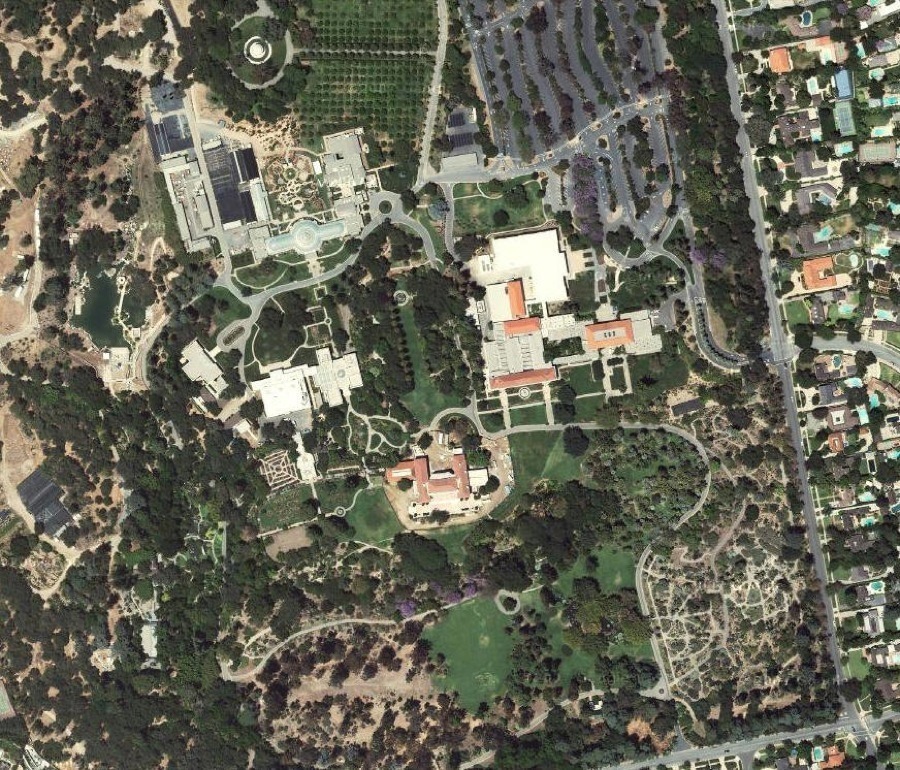 Lots of walking means good exercise... We walk for three hours
Enjoy Our Visits