We Began With The Docent Tour Of The Grounds (Page One)
Did You Know? - Docent - In American English (but not in British English, where the word is not used), the word docent has two meanings: firstly, a professor or university lecturer; and secondly, the corps of volunteer guides who staff museums and other educational institutions. Docent is derived from the present participle (docens, docentis) of the Latin word doc?re, meaning "to teach".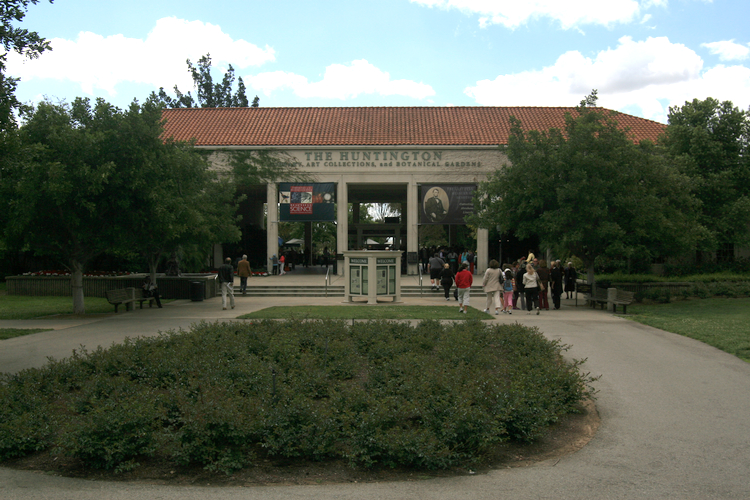 We arrived sharply at noon and there was already a line

We went on the docent tour and the first stop was succulents!
Did You Know? -succulent plants, also known as succulents or fat plants, are water-retaining plants adapted to arid climate or soil conditions. Succulent plants store water in their leaves, stems and/or roots. The storage of water often gives succulent plants a more swollen or fleshy appearance than other plants, also known as succulence. In addition to succulence, succulent plants variously have other water-saving features.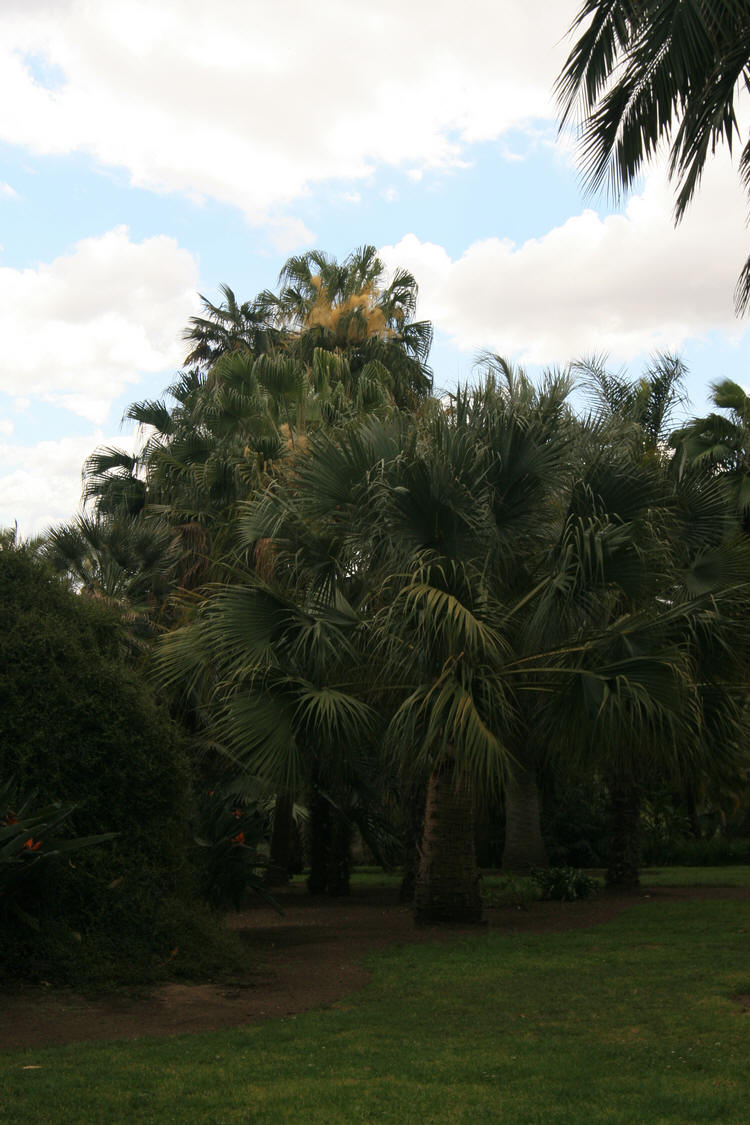 Palms are amazing plants
Did You Know? - Palm or Palmae or Panamea is a family of flowering plants belonging to the monocot order, Arecales. There are roughly 202 currently known genera with around 2600 species, most of which are restricted to tropical, subtropical, and warm temperate climates. Most palms are distinguished by their large, compound, evergreen leaves arranged at the top of an unbranched stem. However, many palms are exceptions to this statement, and palms in fact exhibit an enormous diversity in physical characteristics. As well as being morphologically diverse, palms also inhabit nearly every type of habitat within their range, from rainforests to deserts.
Palms are one of the most well-known and extensively cultivated plant families. They have been important to humans throughout much of history. Many common products and foods are derived from palms, and palms are also widely used in landscaping for their exotic appearance, making them one of the most economically important plants. In many historical cultures, palms were symbols for such ideas as victory, peace, and fertility.

The Huntington Home has finished its three year refurbishment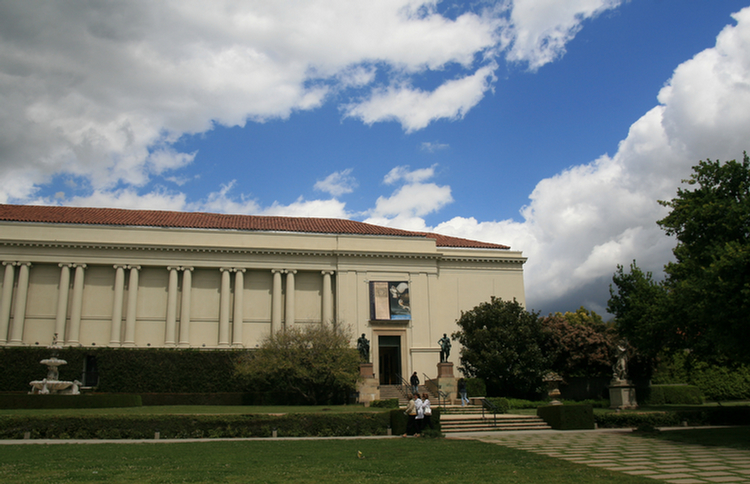 We strolled by the museum which we will enjoy later on in the afternoon
Did you know? - The library contains an extensive collection of rare books and manuscripts, including a Gutenberg Bible, the Ellesmere manuscript of Chaucer, and thousands of historical documents about Abraham Lincoln, including the papers of his bodyguard, Ward Hill Lamon. The rare books and manuscripts in the library are among the most heavily used in the United States.
The library holds some 6.5 million manuscripts and more than a million rare books. It is the only library in the world with the first two quartos of Hamlet; it holds the manuscript of Benjamin Franklin's autobiography, the first seven drafts of Henry David Thoreau's Walden, John James Audubon's Birds of America, a collection of manuscripts and first editions of the works of Charles Bukowski and many other great treasures.

The White Floss-Silk Tree
Did you know? - The "cotton" inside the fruit pods, although not of as good quality as kapok, has been used as stuffing for pillows and thermic insulation at times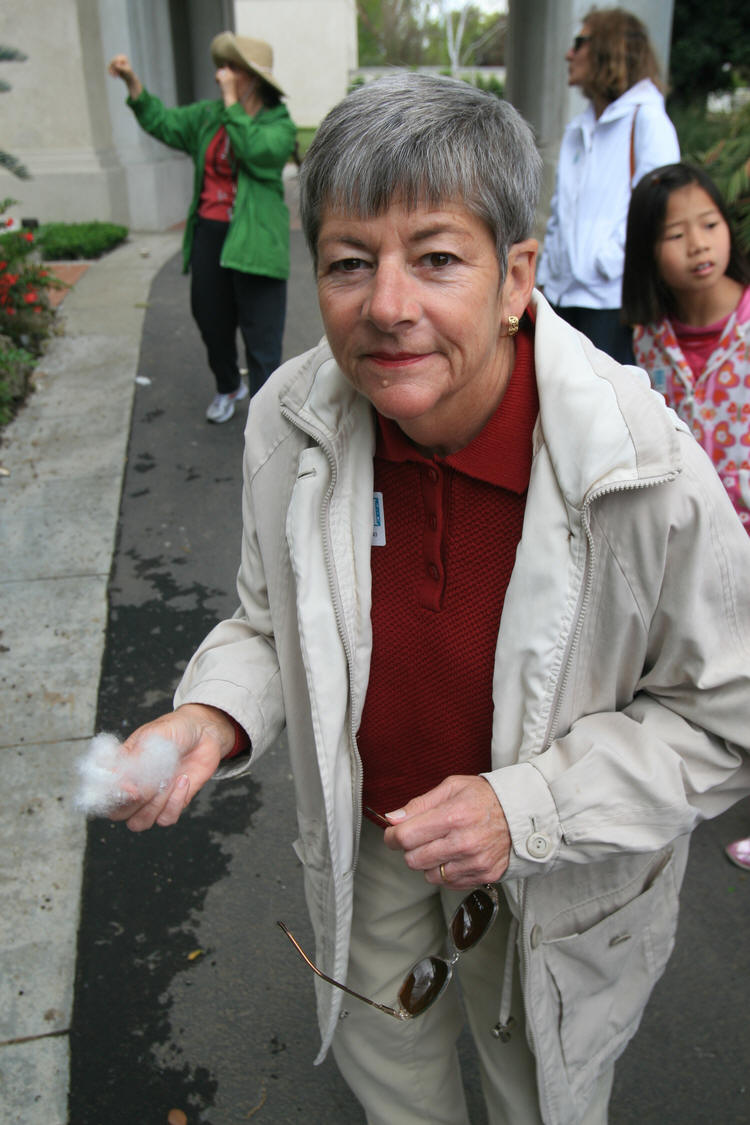 Sue found some of the "cotton" on the ground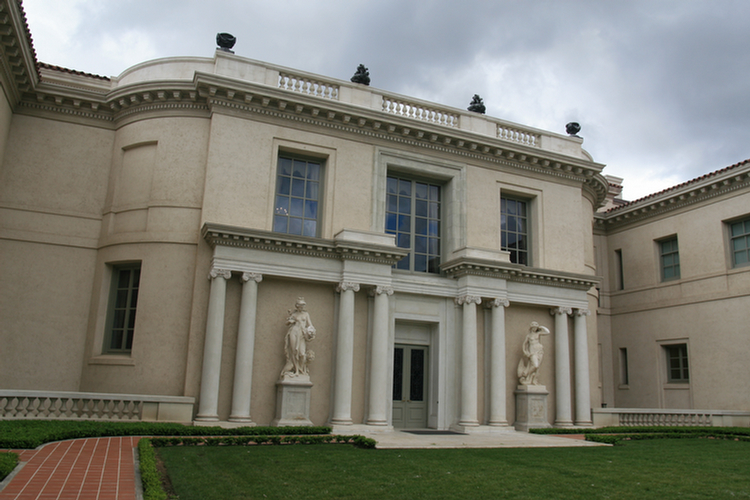 The Huntington House was built in 1910-1912 and was one of the homes of Mr. Huntington

The view out the windows from the picture above reveal the statues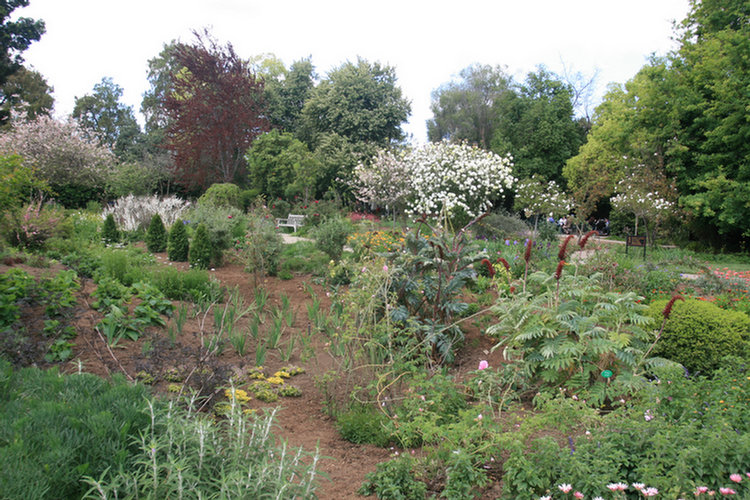 An English garden called the Shakespeare Garden

Great trees everywhere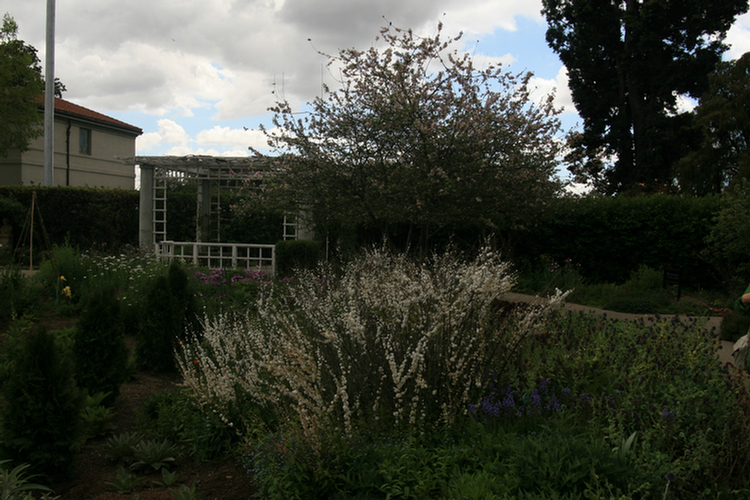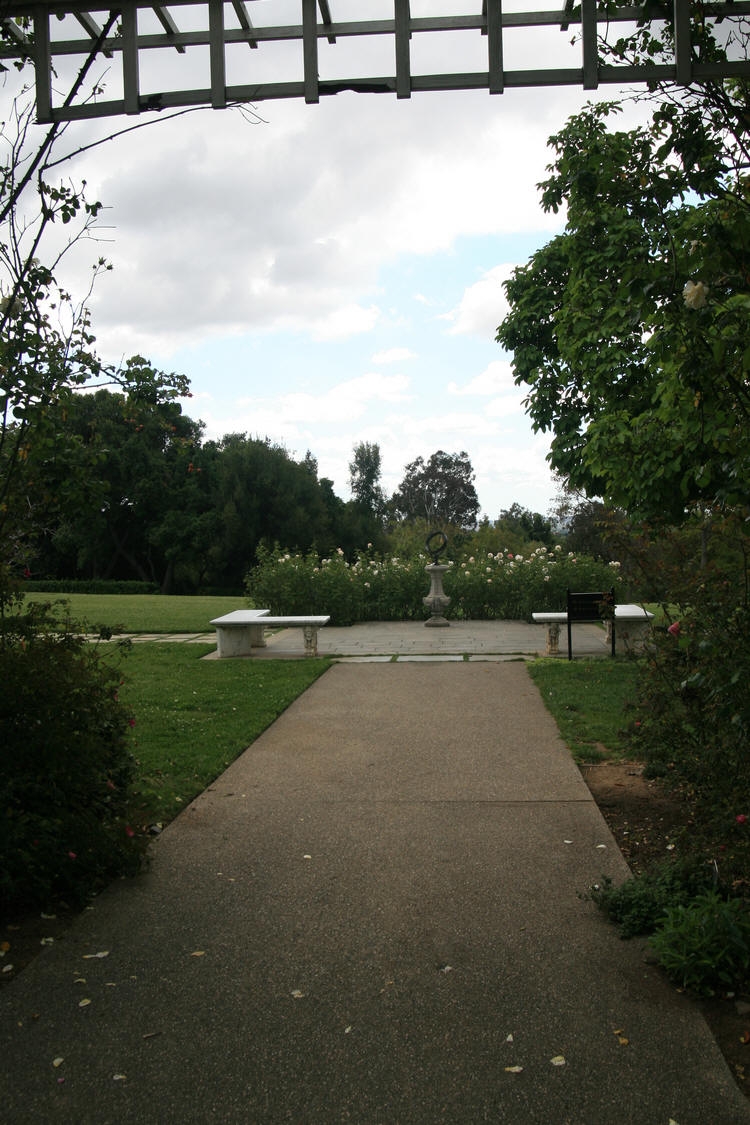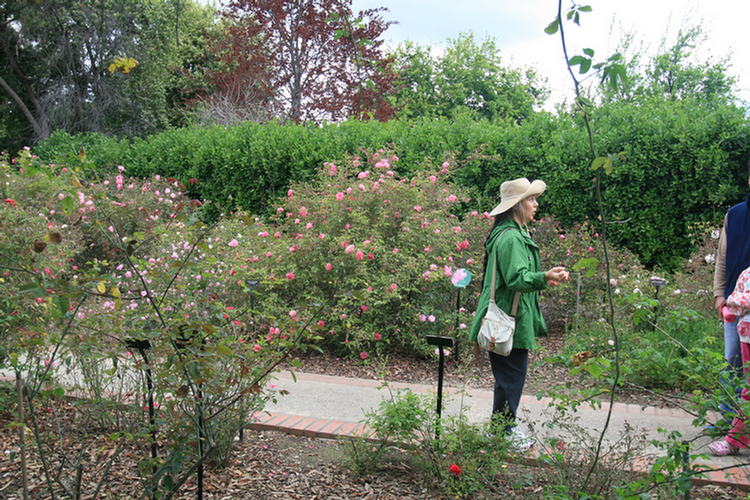 Our guide was super!

Old European roses were spidery be design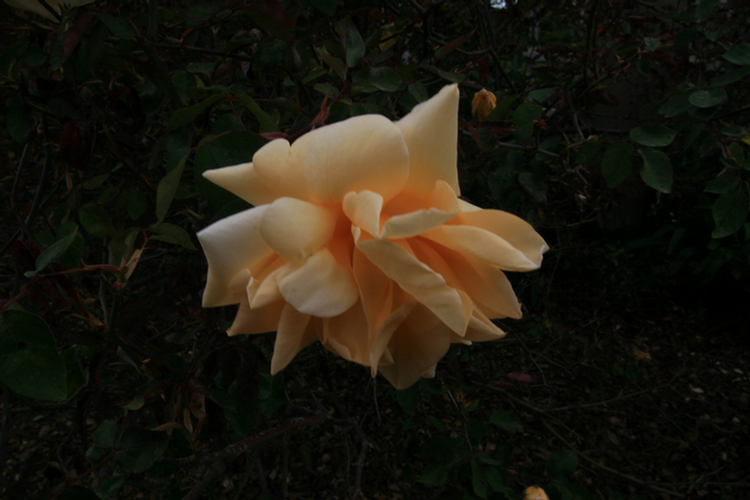 Planted from a seed in 1910 in from of the team room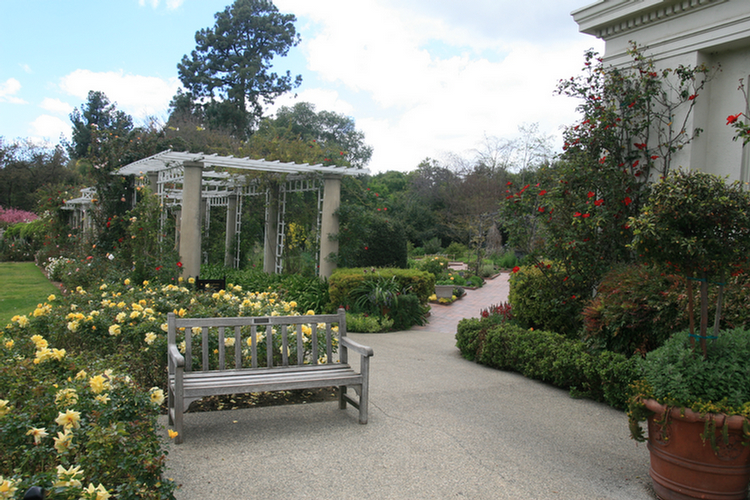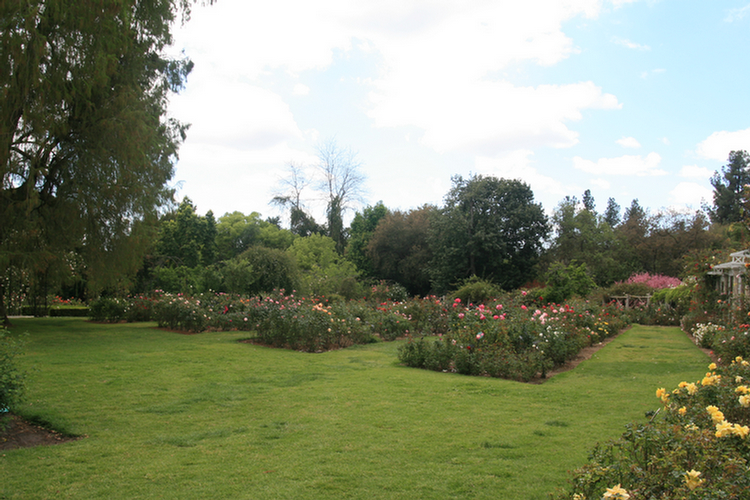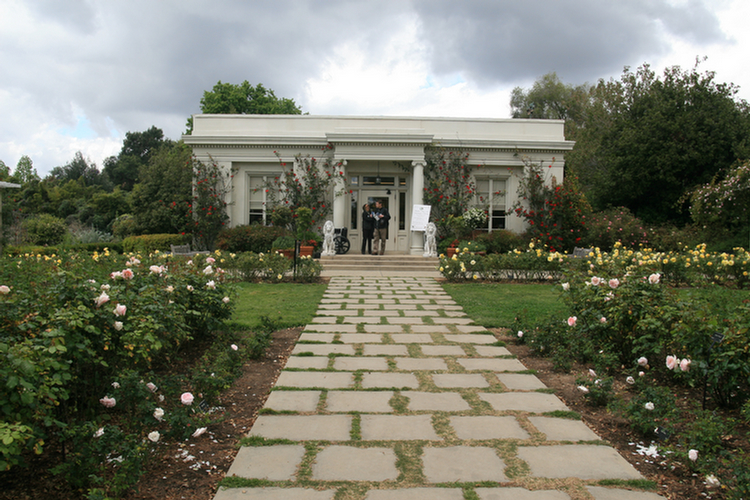 The tea room where we go at 2:00
Did You Know? - English Tea is served Tuesday through Sunday in the Rose Garden Tea Room. Your English tea consists of a pot of tea, a basket of mini scones and a buffet of bite-size tea sandwiches and mini pastries. The Rose Garden Caf? on the back of the Tea Room serves deli sandwiches, grill items, snacks and beverages. During the summer you need an advance reservation for the Tea Room, but on a weekday in winter, you can probably walk in or get a reservation on site

View towards the main house

5,000 roses in the gardens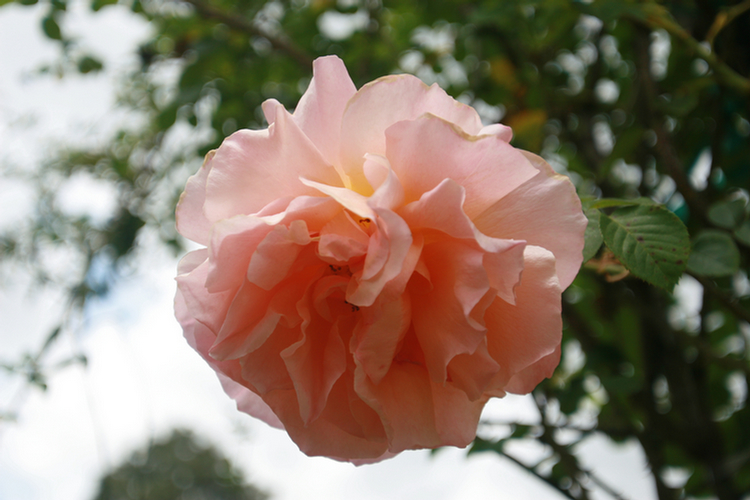 Beauty was everywhere... Especially on my arms