9/27/2016 Visit To Celebrate The Autumn Moon
We were pleasantly surprised by the temperature as it was in the 90's in Seal Beach. It was a pleasant 87 when we arrived. The sun was setting and we had expectations of a great evening.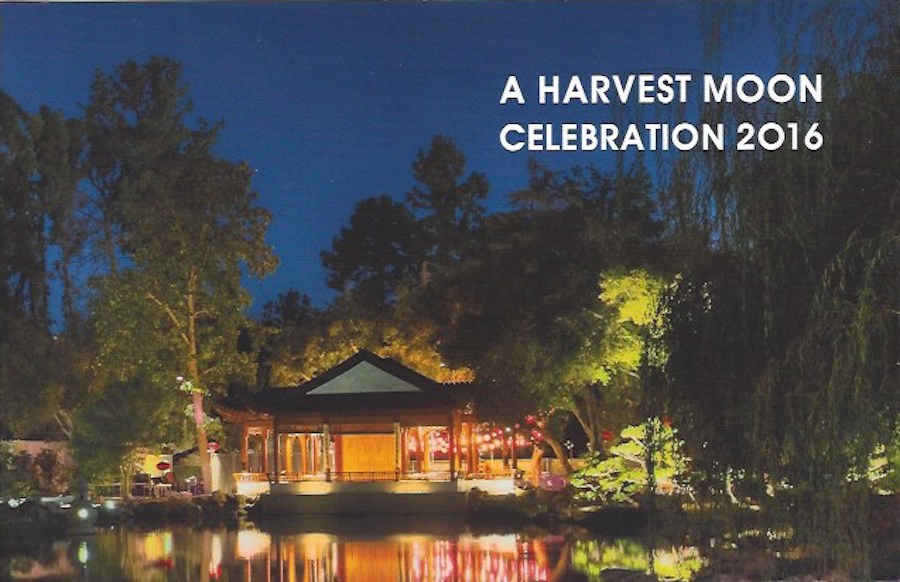 Did You Know? - The Mid-Autumn Festival (traditional Chinese: ???; simplified Chinese: ???; Vietnamese: t?t Trung Thu) is a harvest festival celebrated by ethnic Chinese and Vietnamese people.
The festival is held on the 15th day of the 8th month of the lunar calendar with full moon at night, corresponding to late September to early October of the Gregorian calendar with full moon at night.
Mainland China listed the festival as an "intangible cultural heritage" in 2006 and a public holiday in 2008.
It is also a public holiday in Taiwan, and in Hong Kong. In the Vietnamese culture, it is considered the second-most important holiday tradition after Tet.

The sun was setting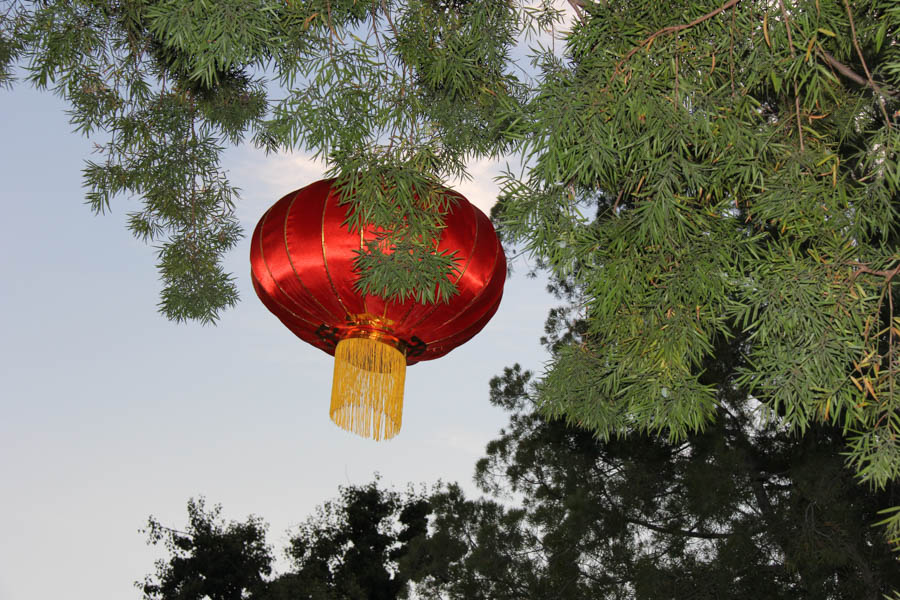 There were lanterns everywhere!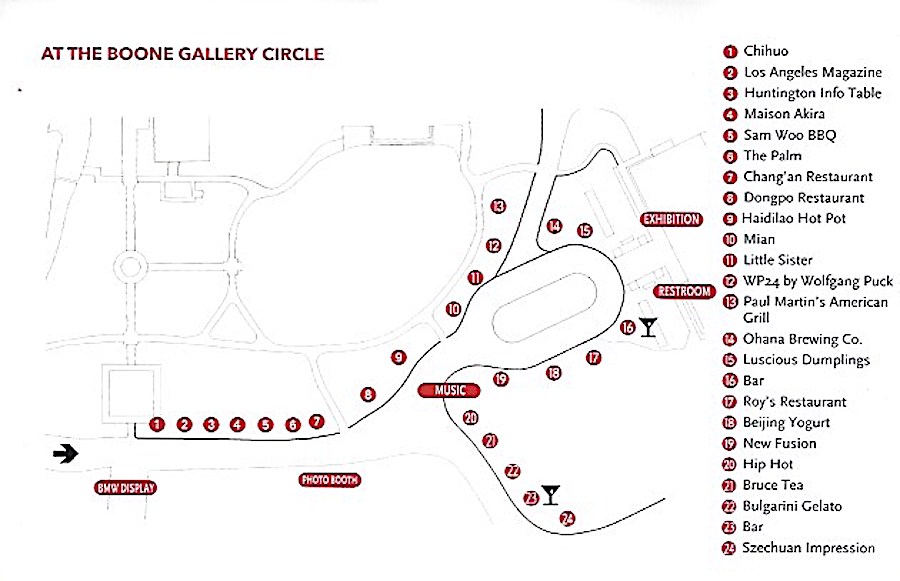 The food tables were located around the entrance to what was once a carriage house

Sue waited as Paul hit the food trail on the look for something vegetarian

Each of the many food tables had flower arrangements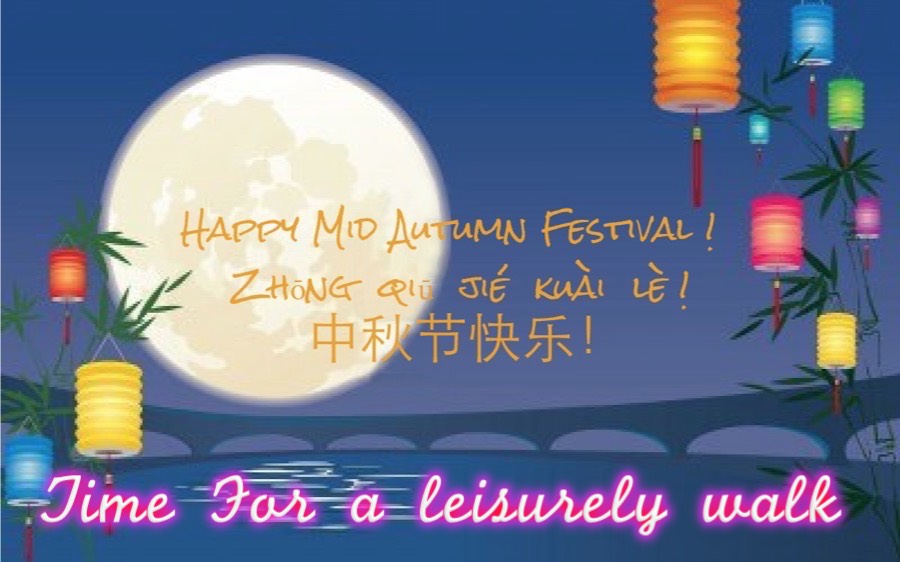 Did You Know? - The festival celebrates three fundamental concepts which are closely tied to one another:
Gathering, such as family and friends coming together, or harvesting crops for the festival. It's said the moon is the brightest and roundest on this day which means family reunion.

Thanksgiving, to give thanks for the harvest, or for harmonious unions

Praying (asking for conceptual or material satisfaction), such as for babies, a spouse, beauty, longevity, or for a good future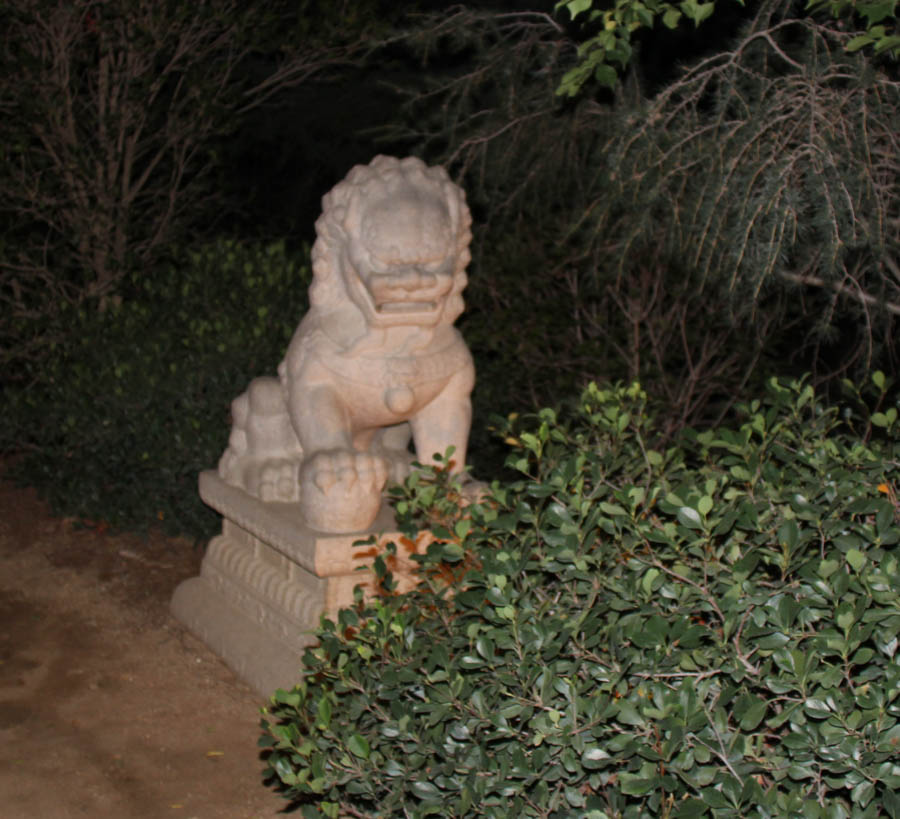 We walked into the Chinese garden after filling up on food and free drinks!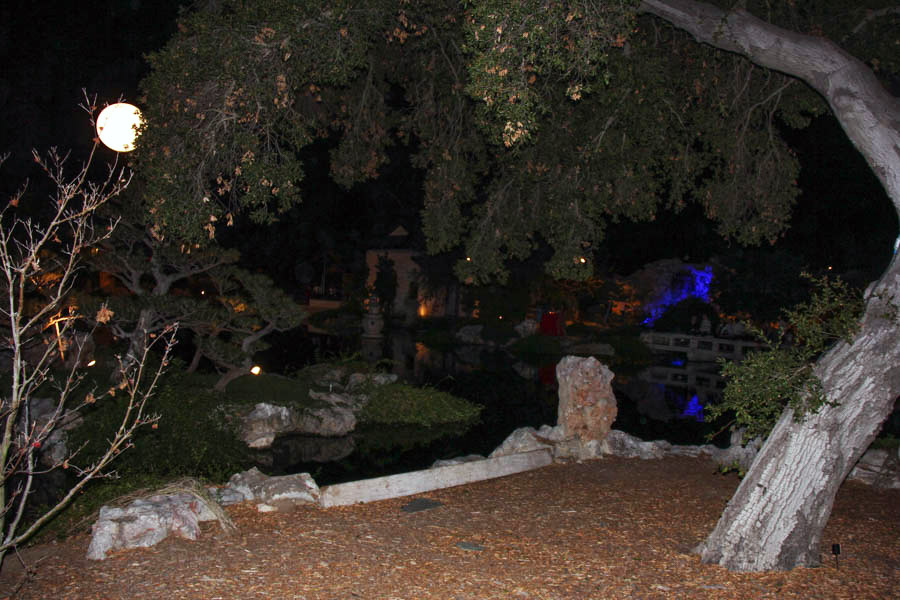 The lighting made the lake area magical

It was hard to tell what was real and that was a reflection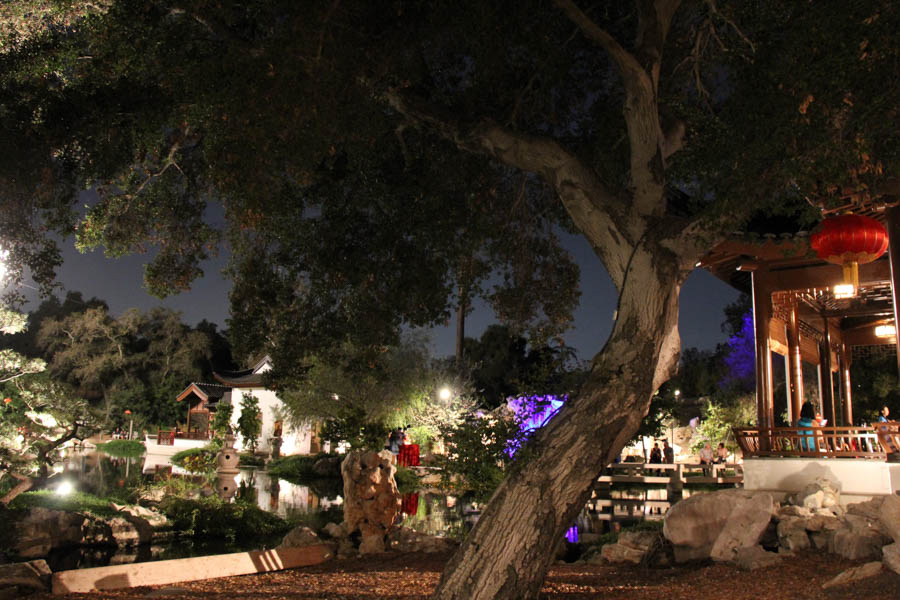 We walked around the entire lake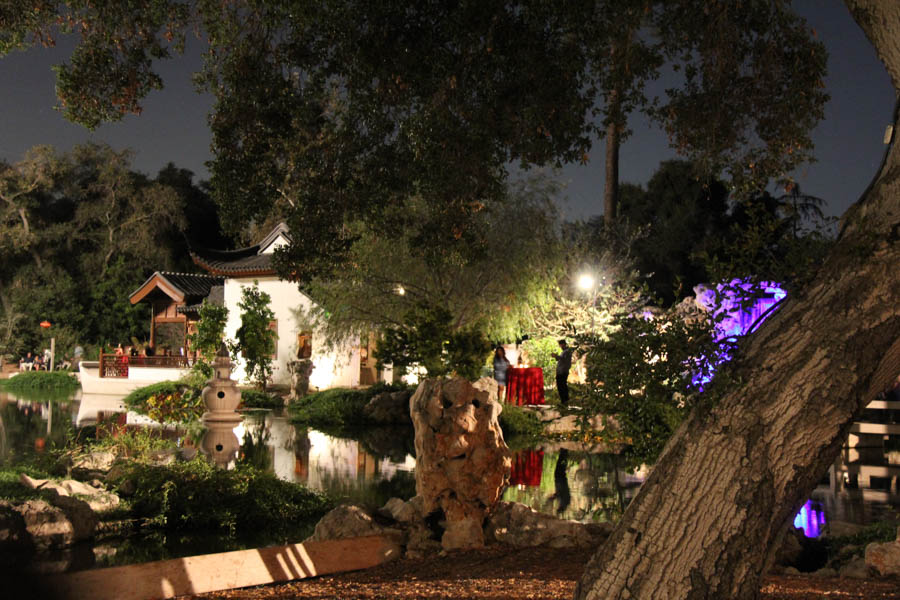 It was quite peaceful even when loaded with people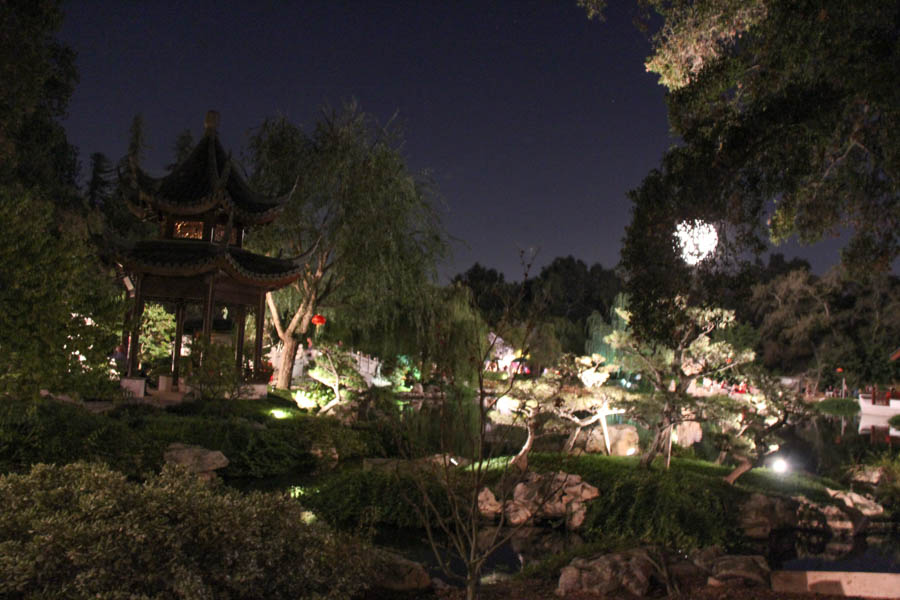 We stopped for another drink and some additional appetizers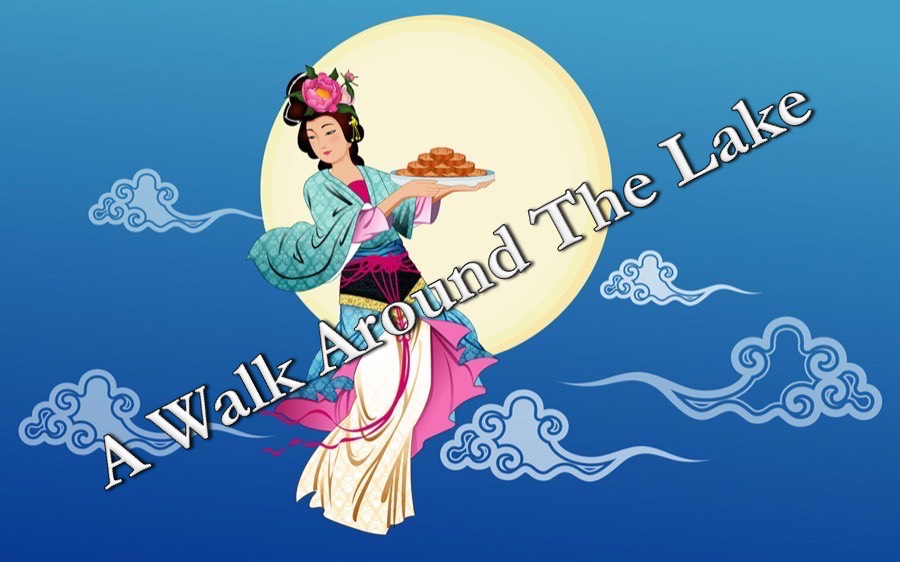 The walk was beautiful

We called it "The Balloon Moon"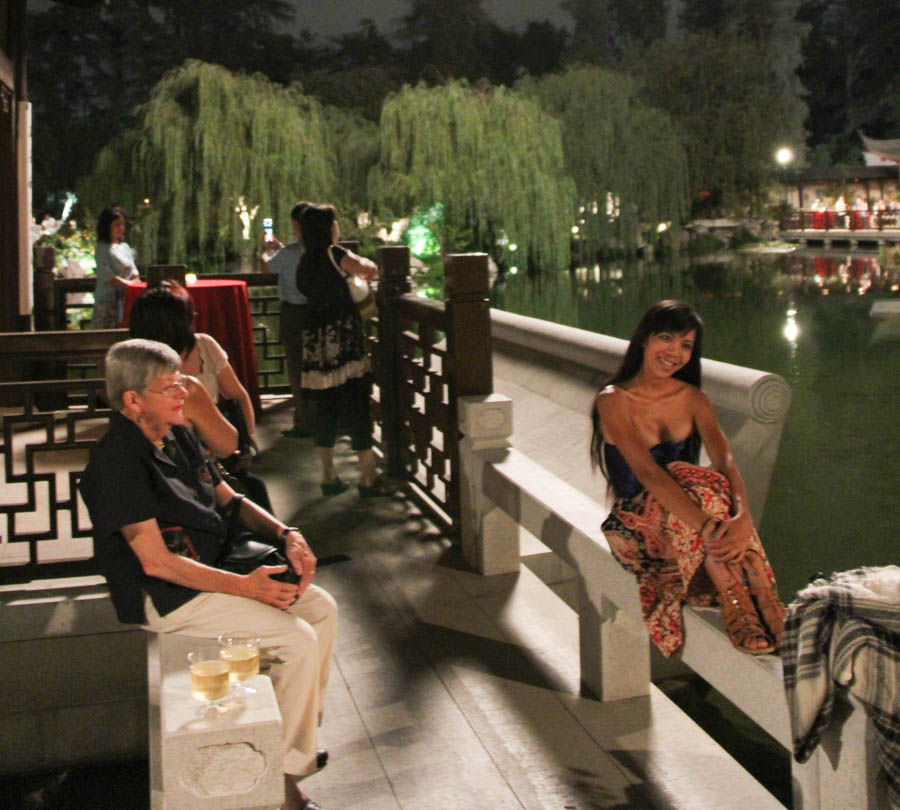 Sue chatted with a lady from Thailand while
Paul and her husband exchanged stories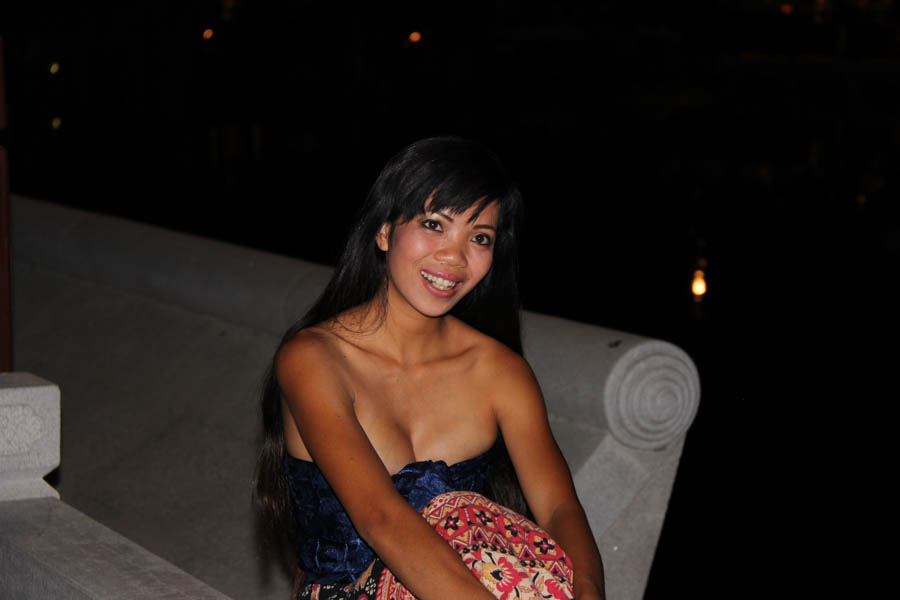 Quite photogenic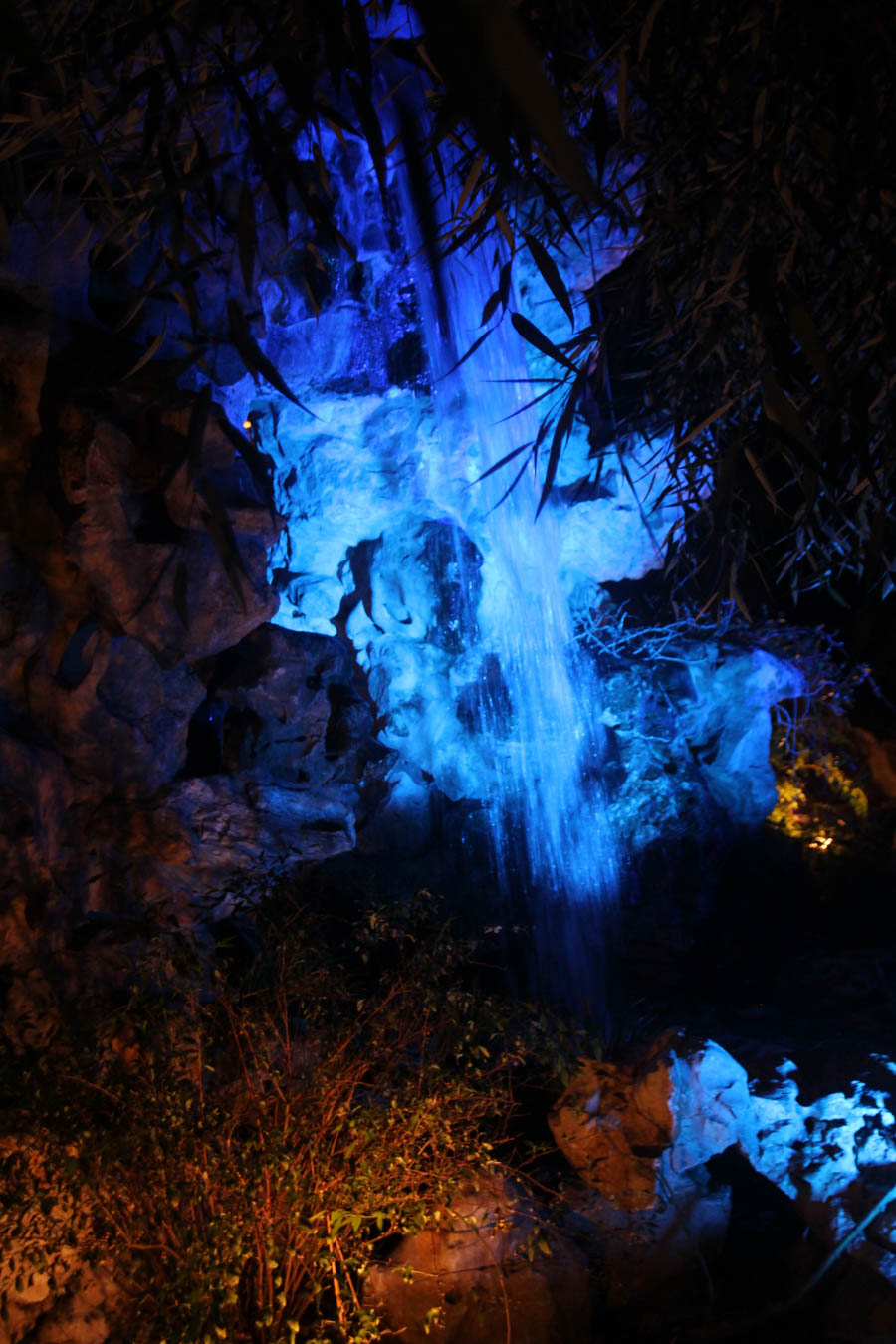 Under the waterfall we go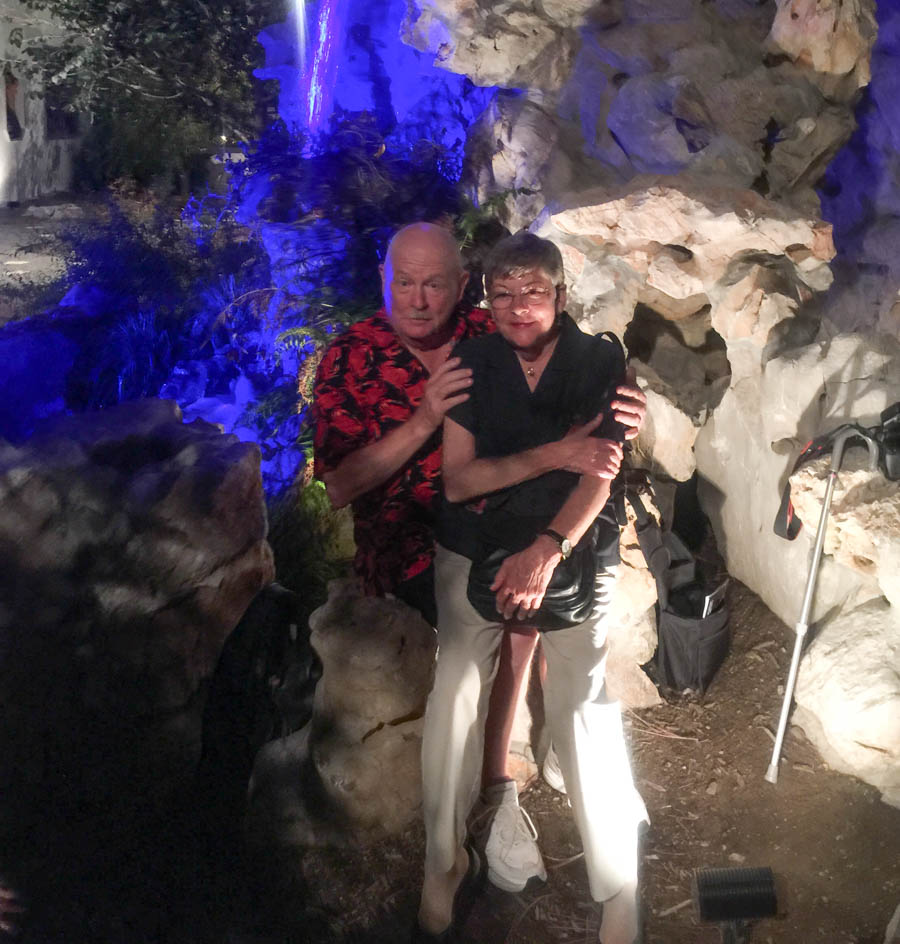 We posed at the blue waterfall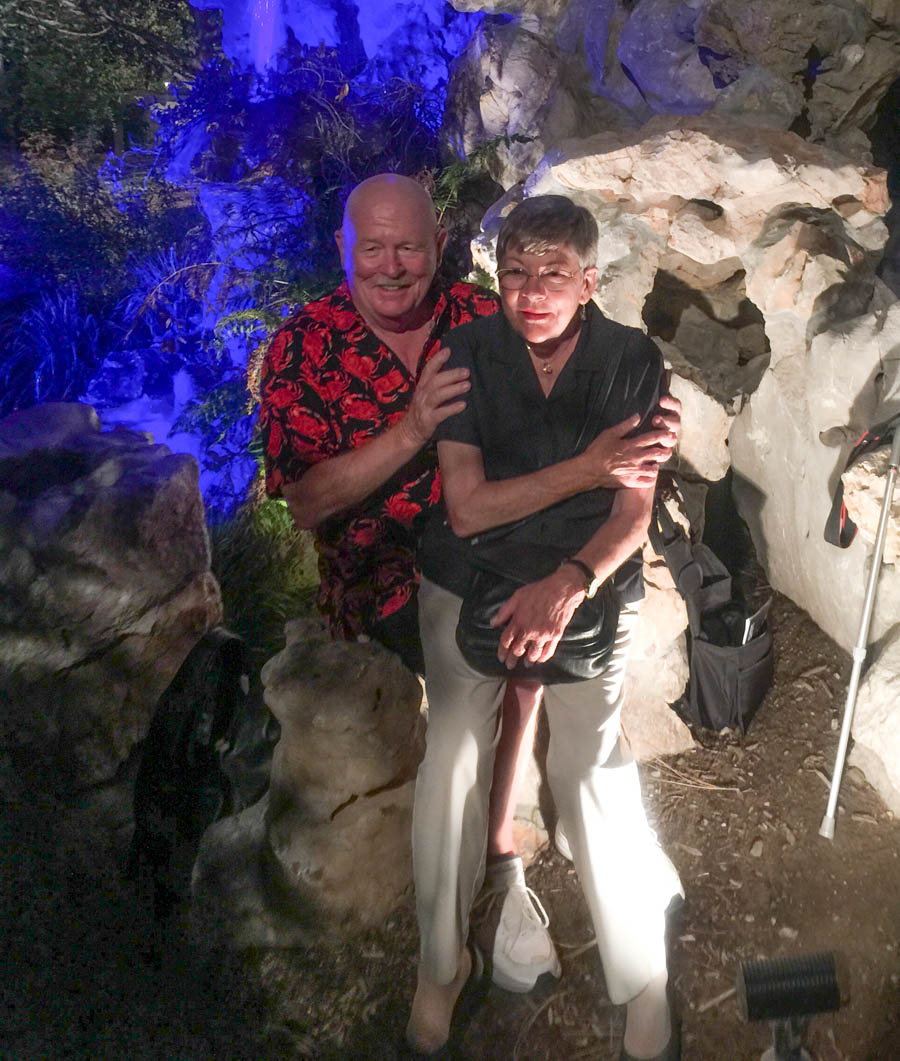 The lighting was a challenge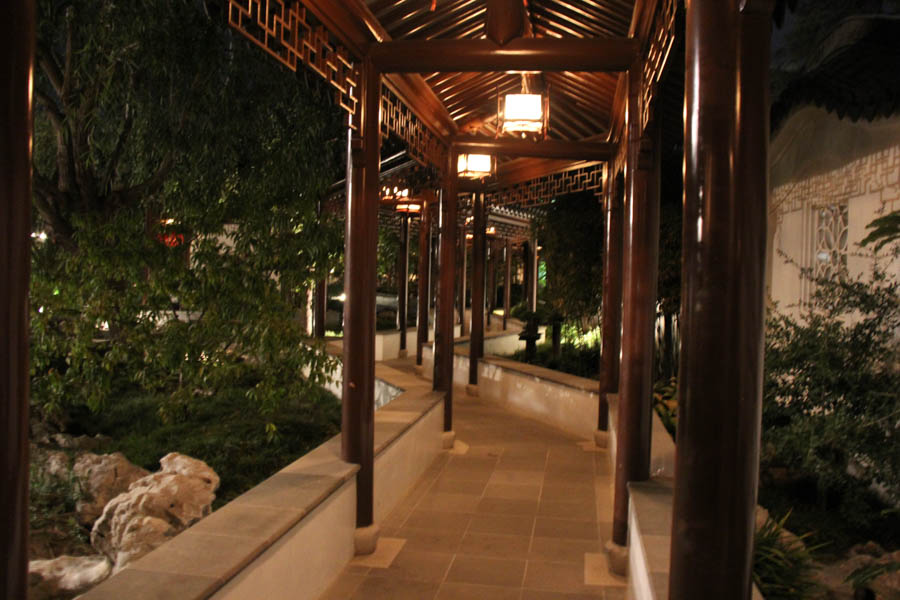 Walking through the garden had to include the patios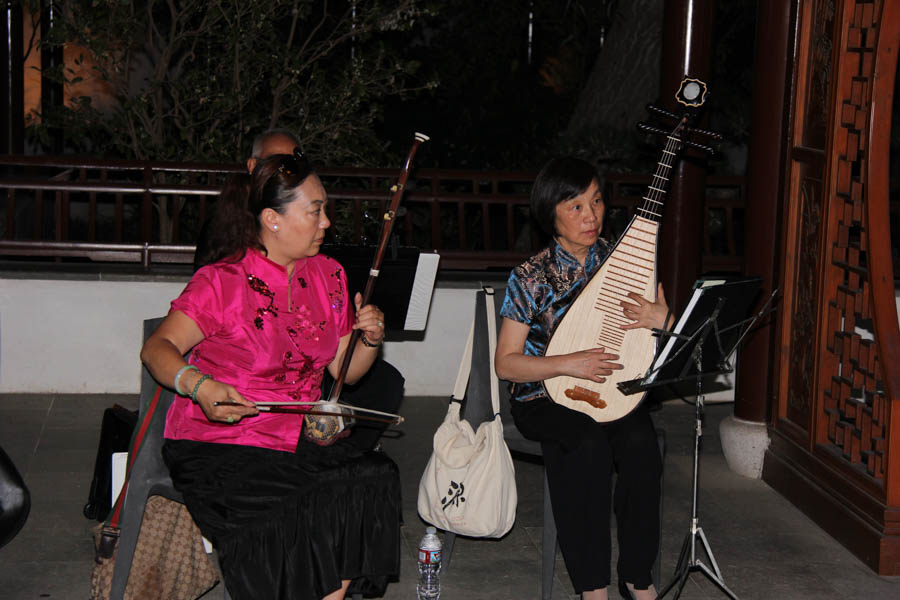 Music was everywhere!

One last look at the open air theater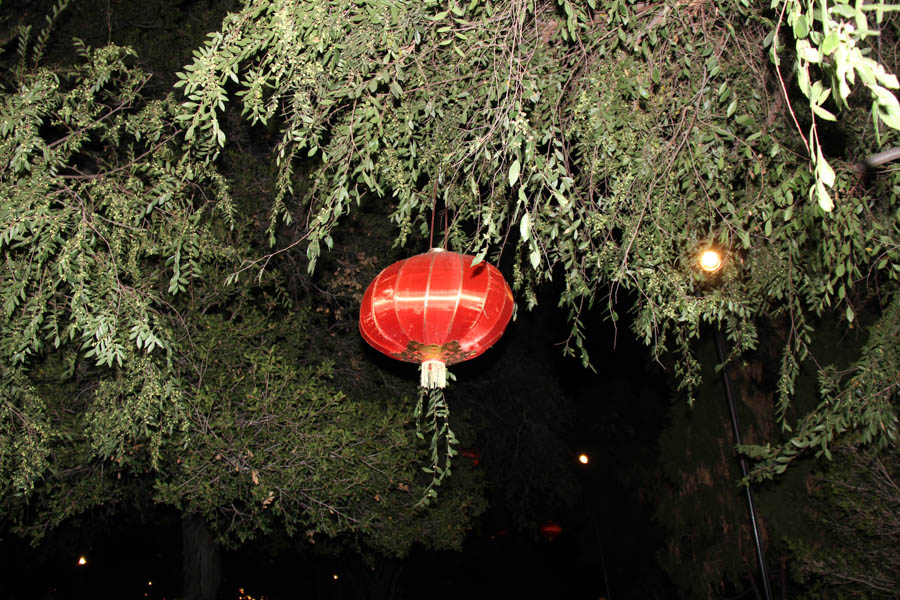 The lanterns we hung high in the trees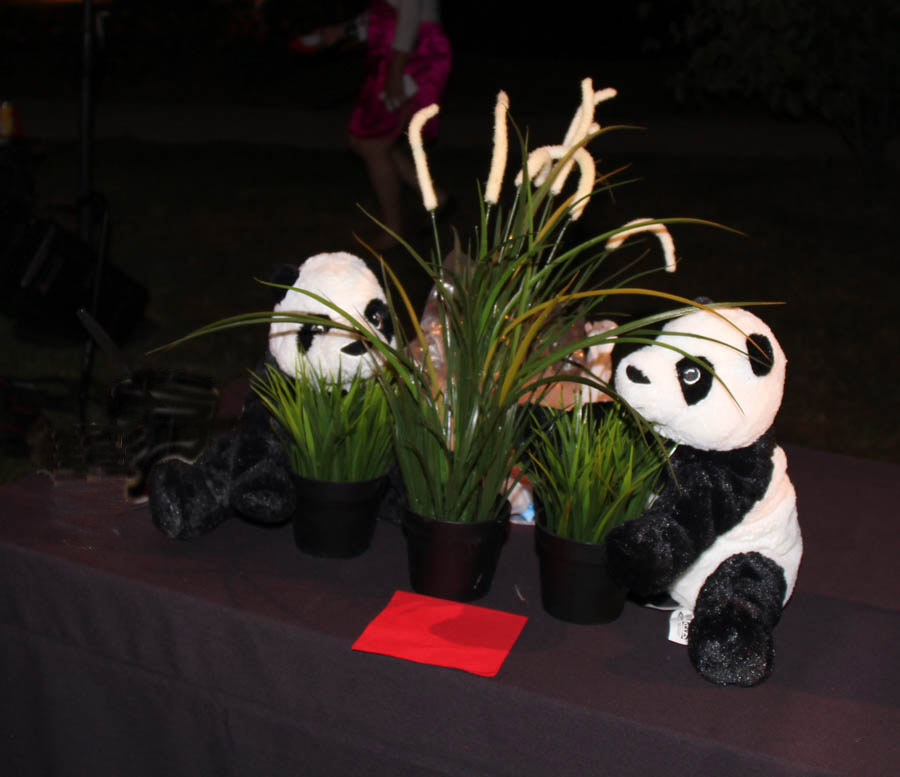 The Panda's waved us bye bye and wished us a safe trip home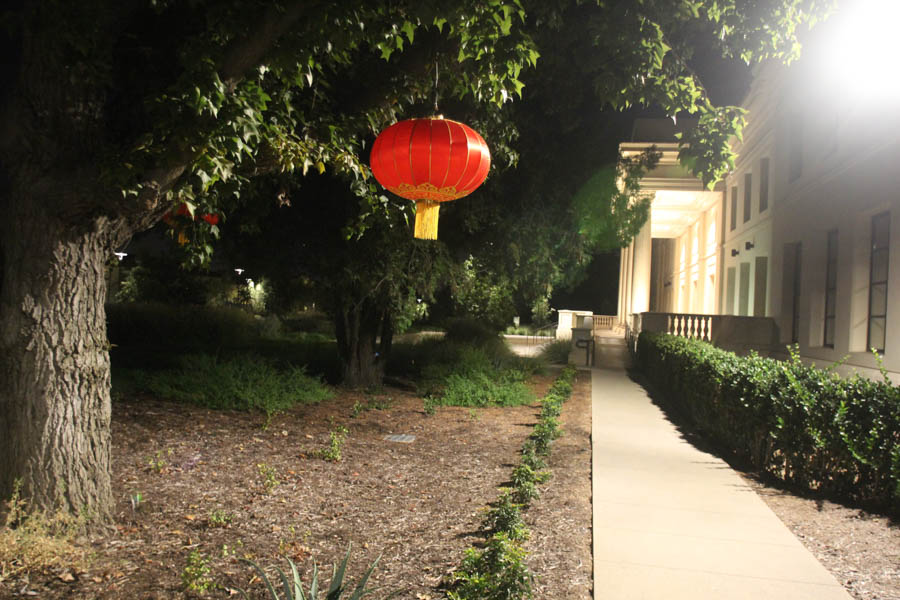 Walking back to the front gate

It was a beautiful ride home