It Was A Whirlwind Visit!
Jon asked if he could come on the weekend of the fourth of July instead of seeing the Orange County Fair... Great idea and loads of fun. We documented the visit all over our website so please enjoy!
July 1st Jon Arrives At 2:00 AM
We were happy to see him! We allowed him a few hours sleep before with started the engines and roared away!
We did the water taxi to Gladstones, ate dinner with family at Old Ranch, and ended up at the Phoenix Club with cast of thousands!
We were going to play golf but the course was full so we decided to go to Disneyland for breakfast and then head to Malarkey's for pre-4th-fireworks!
Jon and Grandpa took a walk in the morning . We then headed for Old Ranch for a wild evening with 60 of of friends and family!
We went to Temecula to taste some wine and more importantly let Jon visit is Great Grandmother Feltz. Since it was Sunday, guess where we ended up? The Himalayan Grill with Greg joining us!
Time to go Greek! We all went to Taverna Tony's in Malibu and then wine tasting at Malibu Family Winery up in the mountains! We ended up at Malarkey's and Jon departed from there! We will miss him!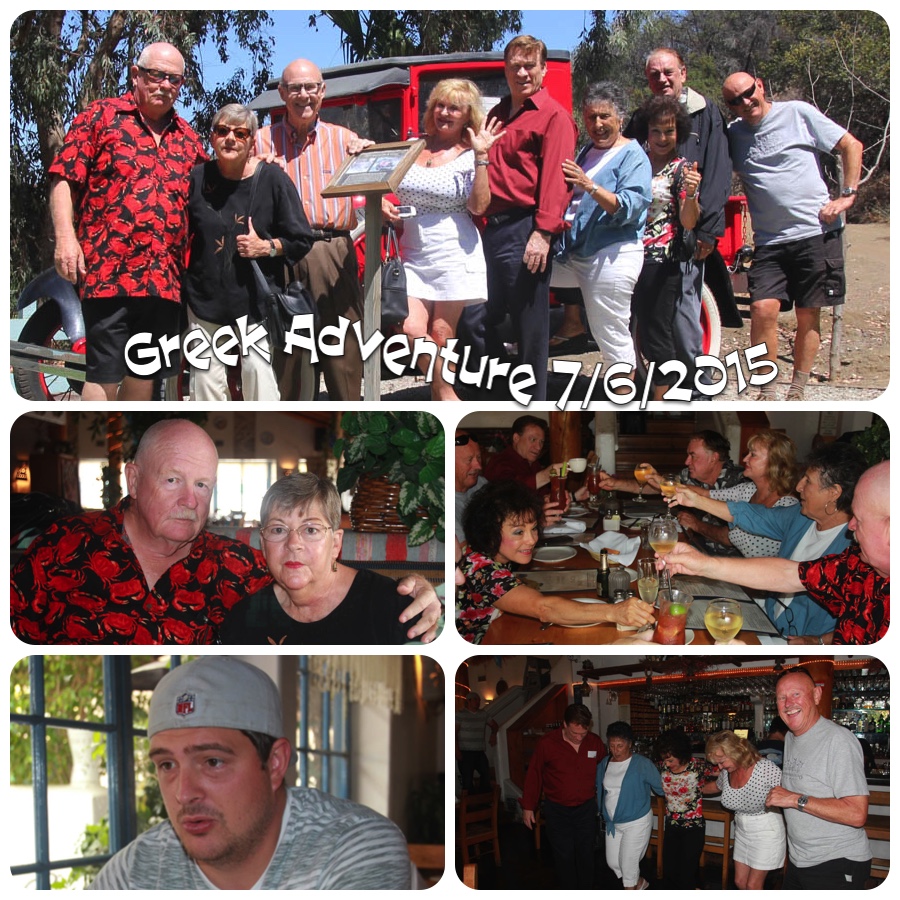 Saying goodbye is difficult at best!

Off to work... Way to go!