Be Prepared, It's A Wild Ride
Families are like fudge - mostly sweet with a few nuts. ~Author Unknown

The family. We were a strange little band of characters trudging through life sharing diseases and toothpaste, coveting one another's desserts, hiding shampoo, borrowing money, locking each other out of our rooms, inflicting pain and kissing to heal it in the same instant, loving, laughing, defending, and trying to figure out the common thread that bound us all together. ~Erma Bombeck
Those quotes pretty much describes this collection of people!
If you don't believe in ghosts, you've never been to a family reunion. ~Ashleigh Brilliant
To us, family means putting your arms around each other and being there. ~Barbara Bush

Some Terminology Might Be Helpful

Can't tell the family without a program

Frank and Rita Goss circa 1976 - From New York and New Jersey, college educated people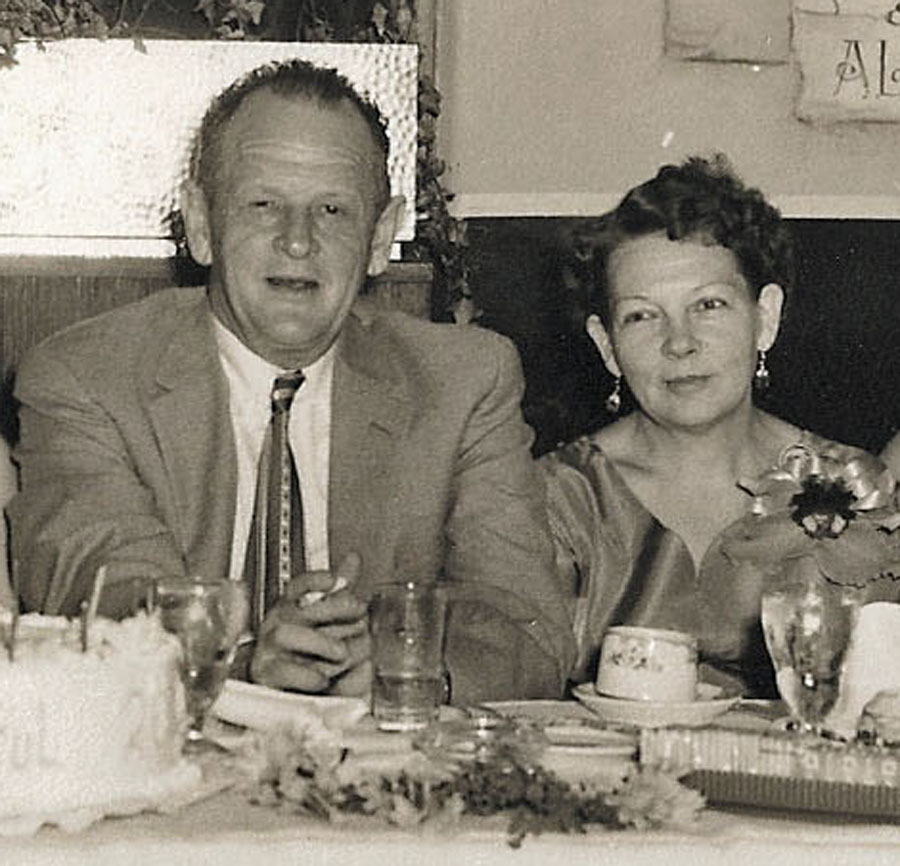 Paul and Georgia circa 1954; From Arkansas and Oklahioma, finished the sixth and eleventh grade
Our parents were pretty amazing people and provided us values that will forever make us who we are.... We hope that is good.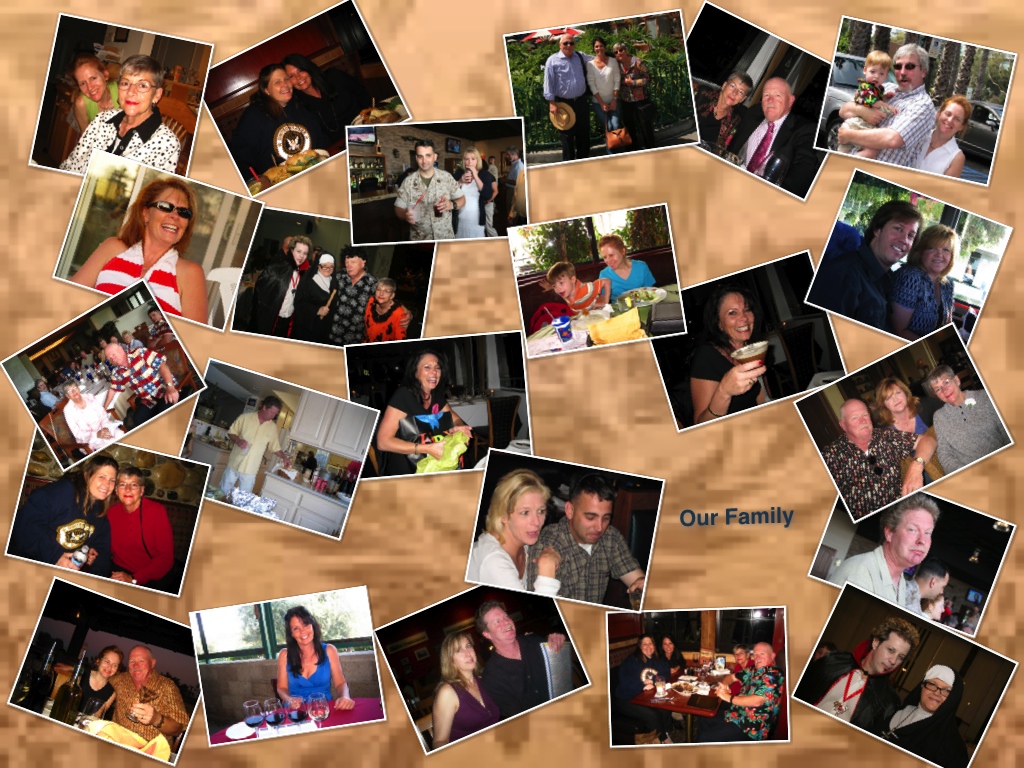 Meet Robin, Michele, Jeanette, Joe, Colleen
Who Are The Extended Family???
Did You Know? - The term extended family has several distinct meanings. In modern Western cultures dominated by nuclear family constructs, it has come to be used generically to refer to grandparents, uncles, aunts, and cousins, whether they live together within the same household or not

Pat and Diane Porter
Diane is Sue's sister and they live up north (Silicon Valley where she teaches school and Pat's in in high tech maling super cell phones).
They have two daughters, Hannah and Lisa. Lisa is now in High School and Hannah is in the honor's program at UC Irvine.
We visit several times a year usually during the summer and at Christmas. With Hannah being local now, we will likely see them more... A goof thing!
We visited them at Tomatofest . Visit the Porter's

---

Aunt Kaye And Tom Hale
Aunt Kaye was Paul's Mom's sister (she is a Lewis). She lives in Stockton California and has for years and years.
Tom and Paul spent a lot of time together growing up. Tom went into the dime store business and was an executive with the 99 Cent stores. He is now living with his mom also in Stockton.
We see them several times a year as we fly by on the way to/from Diane's home or the Tomato Festival!
Visit Kaye and Tom


---

Kat Robinson
Kat (and Edith) traveled with us for years and the health began an issue.
Cousin Kat began having dementia issues soon after so we sold her home, we arranged for an assisted care facility where she can live out her days in dignity. We see her every few days and go to movies once a week. Visit Kat
Kay passed at the ripe age og 91 in March 2013.
Aunt Edith was her constant companion after her mother, Opal, died. Edit passed on at 94 in 2004 after providing everyone in her life a load of joy! She was funny, quick witted, and just a bundle of energy.
---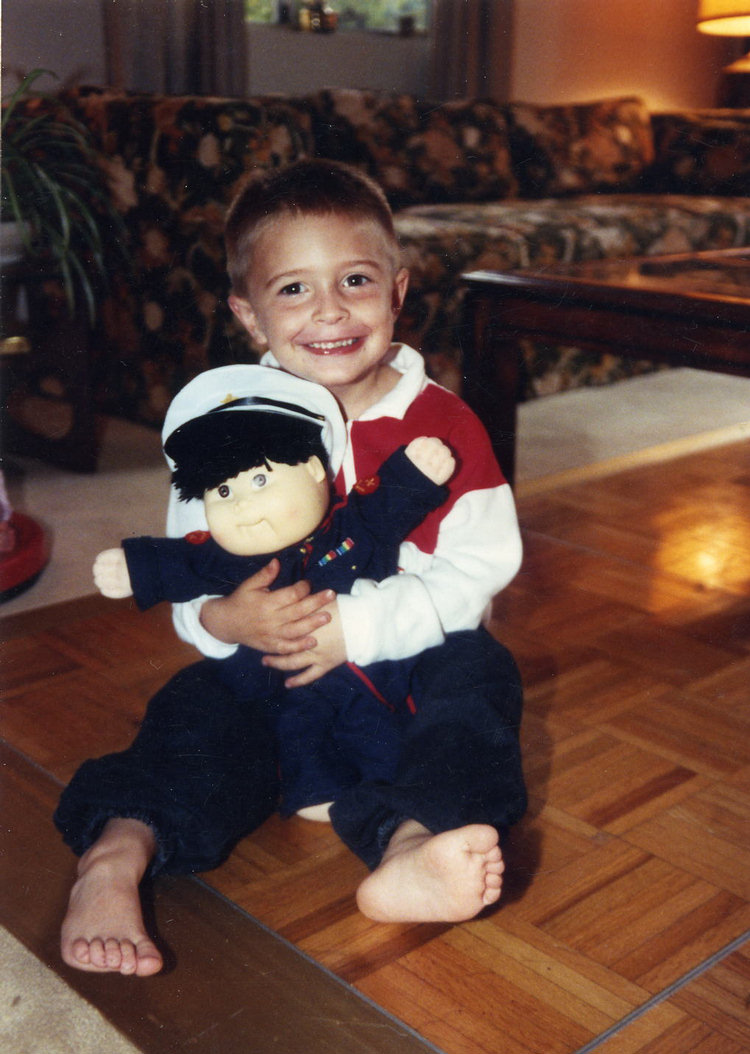 Jonathan Liles
Our first grandson!
Jon stayed with us for several years while his dad served in the military and was stationed overseas. We call him "Jonathan Weasel" because when we used to give him a bath, we had a music box that played "Pop Goes The Weasel" and he used to laugh so lard he would fall over.
He is a man now and on his own making it though life and we are proud of him!
Is is joining us for a short vacation form New Hampshire and we are ecited about it!
---

That's Sue and Paul in the front row! Which one is which you ask? We will not tell.