We Indeed Have A Collection Of Children (Nuclear and Extended)....
Did You Know? - In human context, a family (from Latin: familia) is a group of people affiliated by consanguinity, affinity, or co-residence. In most societies it is the principal institution for the socialization of children. Extended from the human "family unit" by biological-cultural affinity, marriage, economy, culture, tradition, honour, and friendship are concepts of family that are physical and metaphorical, or that grow increasingly inclusive extending to community, village, city, region, nationhood, global village and humanism. A family group consisting of a father, mother and their children is called a nuclear family. This term can be contrasted with an extended family.

Robin and Bob Duda at the 2011 Halloween Party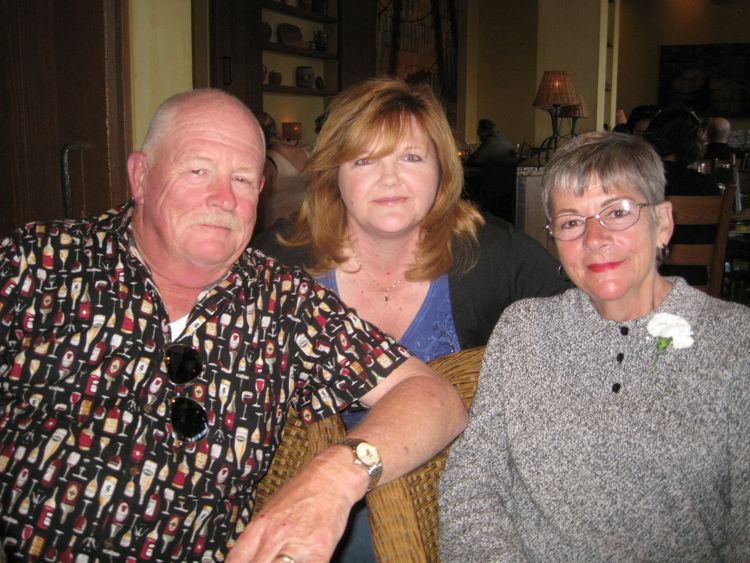 Mother's Day 2010 at Disneyland
Robin was our co-worker for twenty plus years and we saw her everyday of our lives. Even before we retired from Boeing we "adopted" her as our own. With the loss of her mom and dad we were honored to walk her down the isle and gave her away to Bob Duda who we consider a son-in-law. We are blessed to have a grandson Nicholas whothinks of us as the grandparents.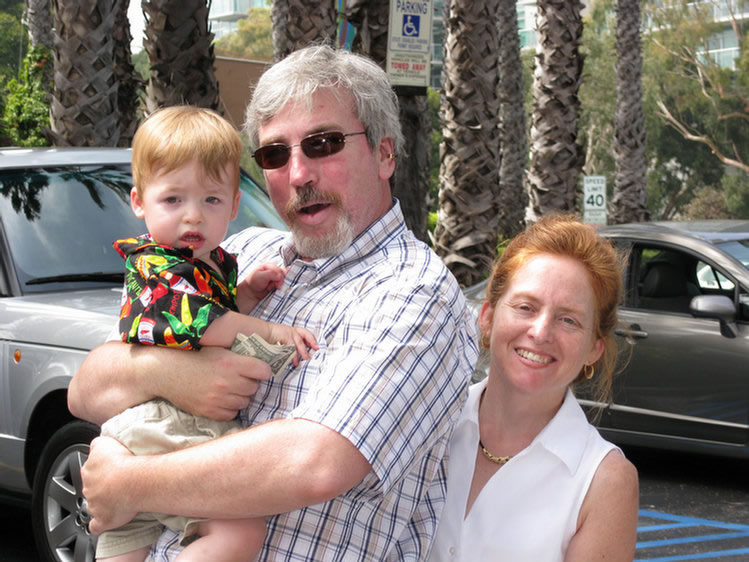 Theo with Daddy Franklyn and Mommy Michele in 2010

Michele turns 44 in 2011
Michele was raised by Sue and came into our lives again several years ago bring much joy and happiness. She helped us through cancer and back surgeries and heart operations and is delightful in every way. She is a stay-at-home mommy after earning her PhD. in computer science. Visit the Adams family .

Jeanette Liles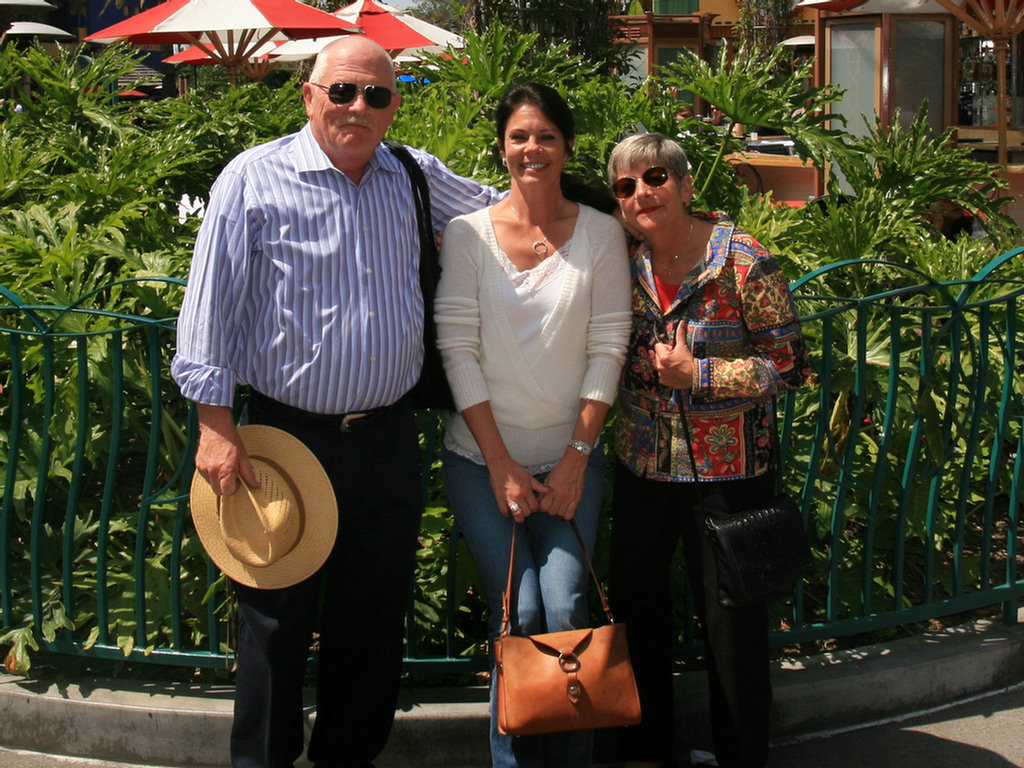 Mother's Day at Disneyland 2008
Did You Know? - To cause to feel less close or friendly; alienate. To cease contact with (particularly of a family member or spouse, especially in form estranged).
Jeanette was married almost 20 years but is now very happy as a single Mom. She is a Program Manager in the information technology arena for a very large financial institution. Her "ex" ( Mitch ) is still a part of our family.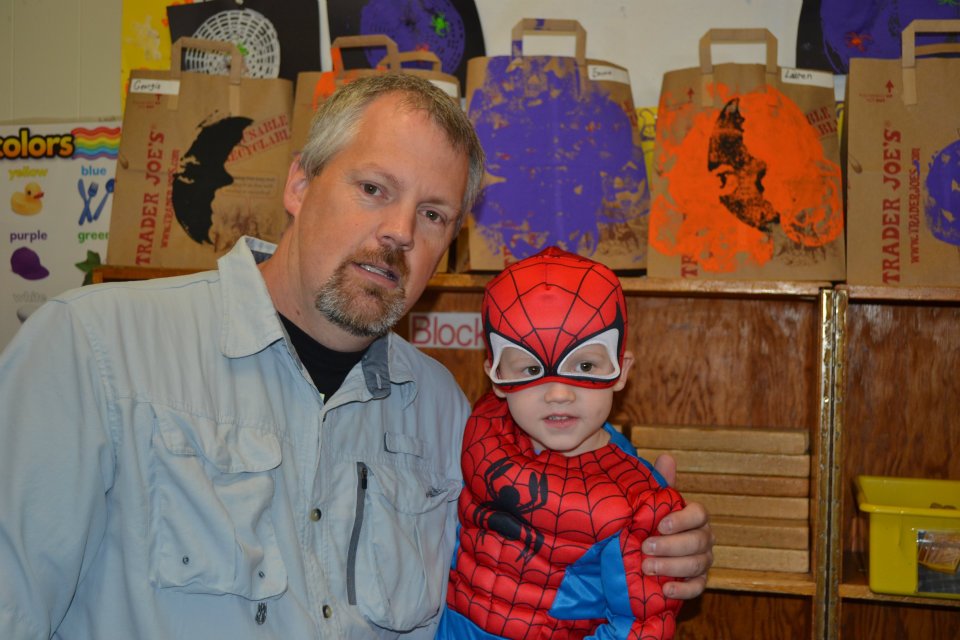 Joe and Spiddy at Halloween
Joe was estranged for over twenty years but it appears through our grandson Jonathan that this is being corrected. We are very happy that this has occurred and look forward to sharing with Joe and his beautiful wife Amy.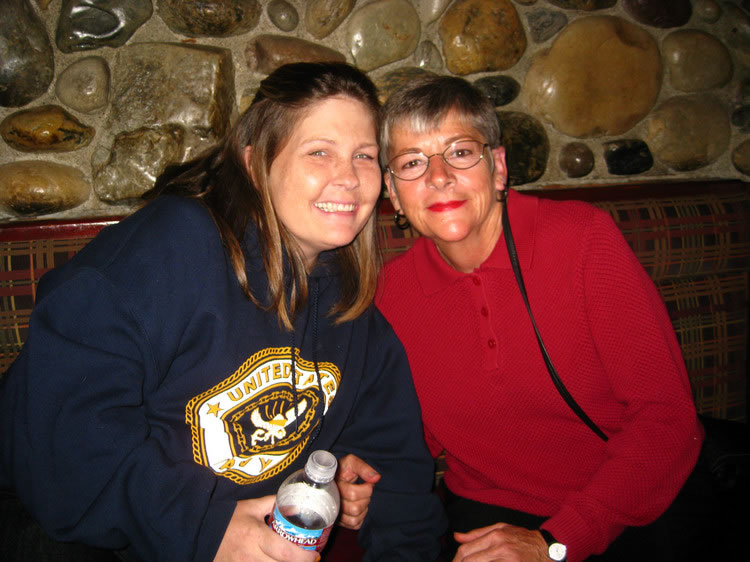 Colleen came to visit 2008
Colleen is our youngest and she lives in Connecticut with Mark Perry . an ex-submariner. She has three children being Jonathan, Cassandra, and Jacqueline. She is very bust with the girls as they are in high school. Jon is on his own and has turned of age.
All Of Our "Ex's" Do Not Live In Texas
Perhaps we are weird but our two ex-son-in-laws are still very much involved in our lives. They are the fathers of our grandchildren and the circumstances of being divorced had nothing to do with "bad behaviors". They are great men who we talk to and see on a very regular basis. They have moved on in their lives and kept us in theirs... We are happy about that!
This has NOT made the daughter's very happy but we refuse to throw someone out of our lives because the couple could not get along... If they were bad people and axe murderers that might be another story....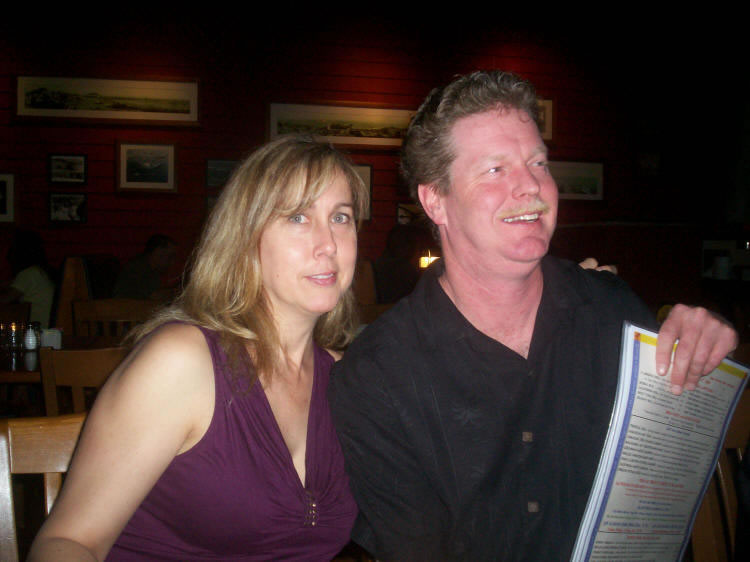 Mitch Lind and Luisa Klix
Paul has known Mitch since he was about ten years old or almost years. Mitch would come over to the house and ask if I could help him repair his bike. We got to be friends. He married Jeanette in 1988 and is the father of two young men. We know Mitch's family quite well and see them on a regular basis.
Mitcvh passed on just after Sue passed in the summer of 2020. He was a great guy who I dearly loved.

Lisa and Pete At His Deployment Return Party
Pete just retired after 22 years in the US Marine Corps and he made many deployments overseas. We celebrated his departures and returns and usually at Gladstones in Long Beach. He is the father of three of our grandchildren and a great guy. We know his family quite well and enjoy visiting with them on a regular basis.