Iraq 2008 Pre-Departure Party (See The Return)

LA's most popular restaurant's newest location is in the heart of Long Beach's new waterfront develoalignParagraphTopent, The Pike at Rainbow Harbor. It's located between the Long Beach Convention and Entertainment Center, and the world-class Aquarium of the Pacific. Gladstone's Long Beach is right on the waterfront, with magnificent views of The Queen Mary and the rest of the harbor. It's just minutes away from CityPlace and the Camden Harbour View Apartments, as well as the upscale Hyatt, Westin and Renaissance hotels.
"So Pete, Where Would You Like To Go To Dinner?" - Gladstones!!!
We went and had a ball coming back to the house for a cocktail before hitting the sack! Zack joined us at home.
"A warrior takes responsibility for his acts, for the most trivial of acts. An average man acts out his thoughts, and never takes responsibility for what he does."

"You never really leave a place or person you love, part of them you take with you ,leaving a part of yourself behind."

Paul & Sue look on as the cavorters cavort!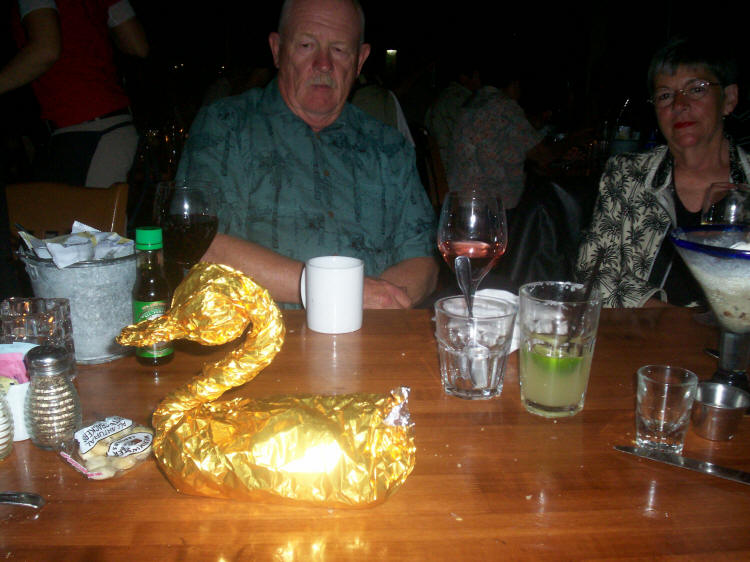 The duck stole the show... Not only was he pretty but he contained food!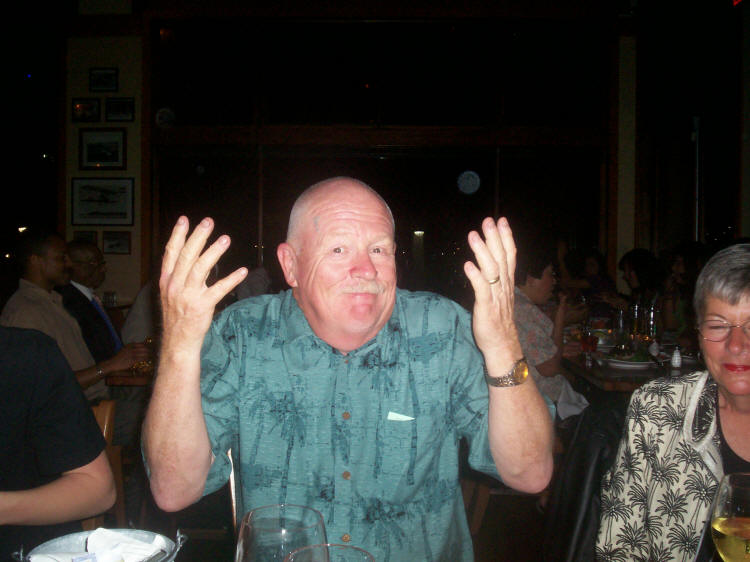 Paul did not do it... whatever it was!

Paul finds another use for cotton candy! Blue horns!

Of course Laurie finds an additional use for this delightful product. Oie Vey! Paul has hair!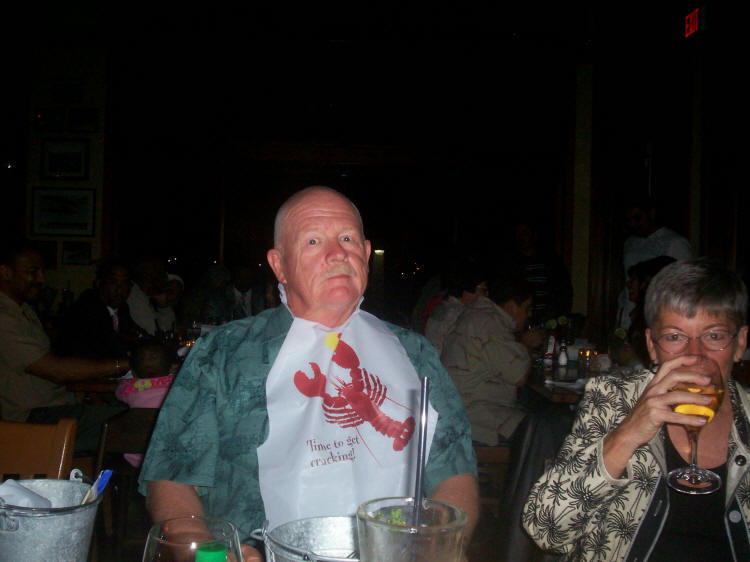 Preparations for the meal begins with acquiring the proper dress and utensils!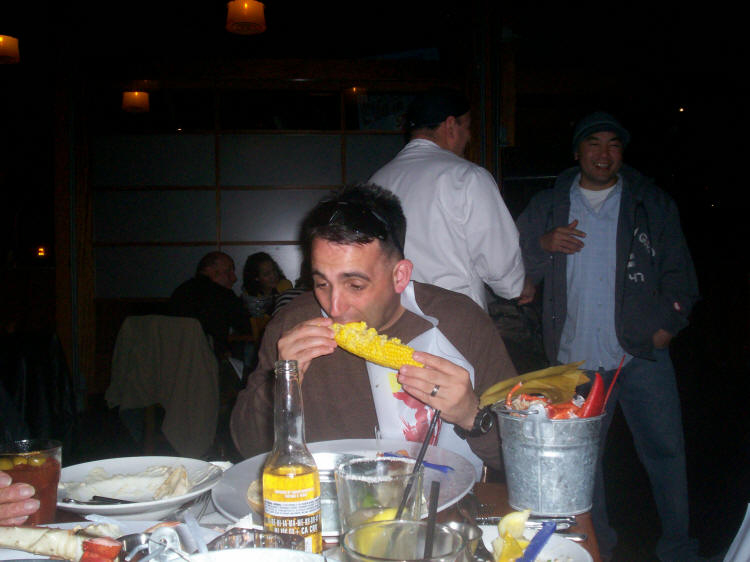 The bottomless pit in action! He devoured two buckets of sea food with some help from Tylor and Lisa!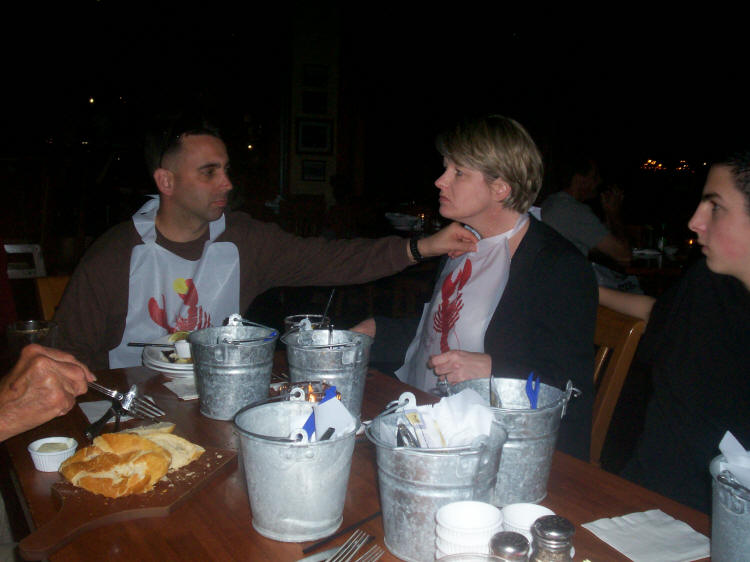 Nice and tight dear! You do not want a shrimp to slip in between your chin and the bibb!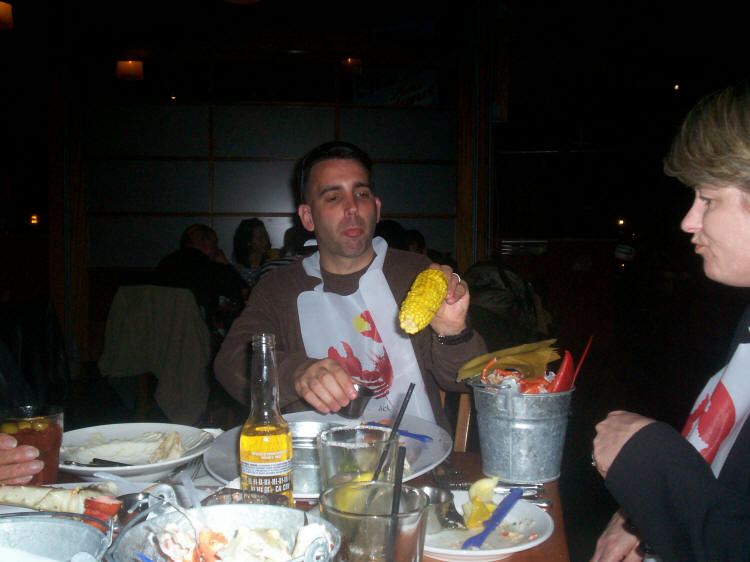 "As a trained cornologist, I declare this delightful"! We did not know that Pete was a cornologist!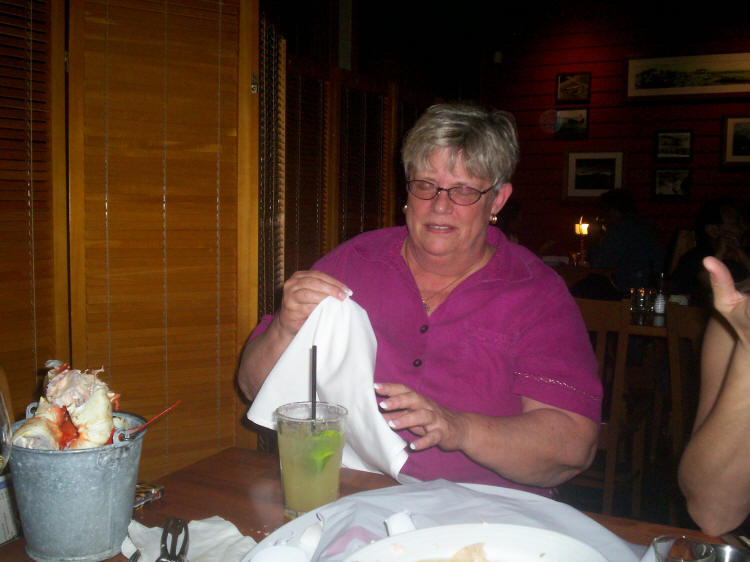 Take a look at her once empty bucket now chocked full of bones and other post meal items!

Ah, the cell phone in action! Probably checking to see if the last C-17 has landed!

The very thought of going without a beer for seven months reduces Pete to thumb-sucking!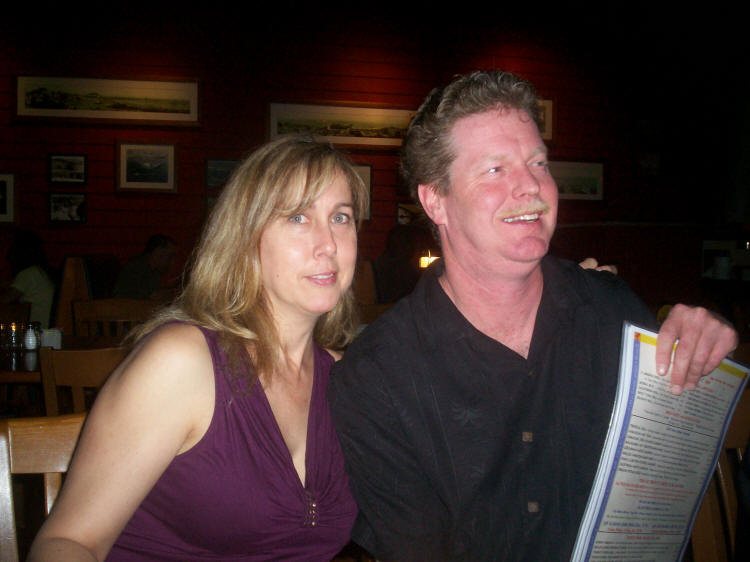 Ah, finally Mitch has supervision.

Two platters cleaned off. The waiter stands in amazement!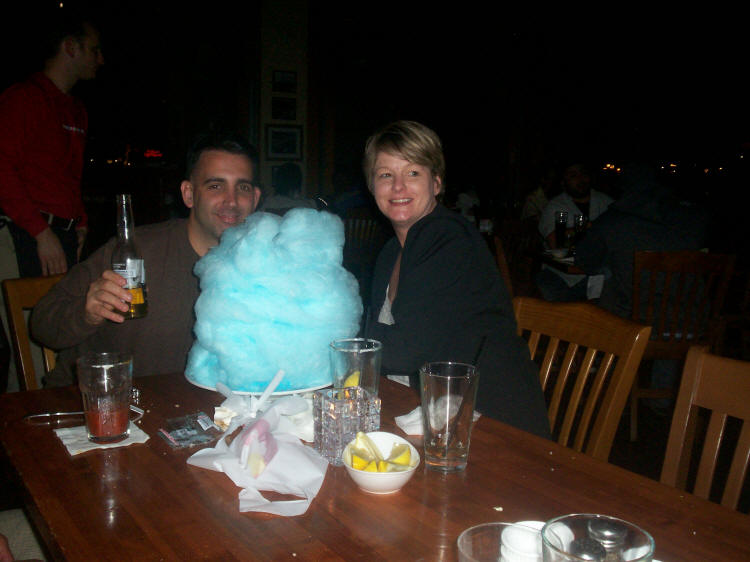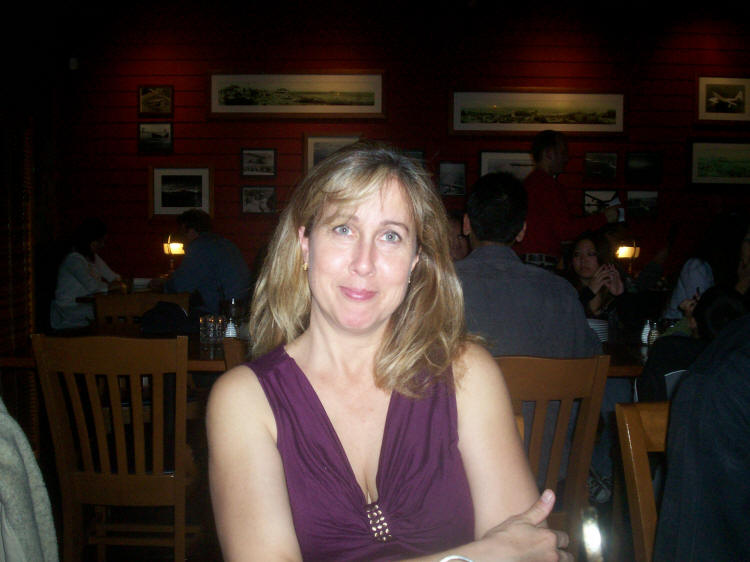 Louisa is trying to figure out this family!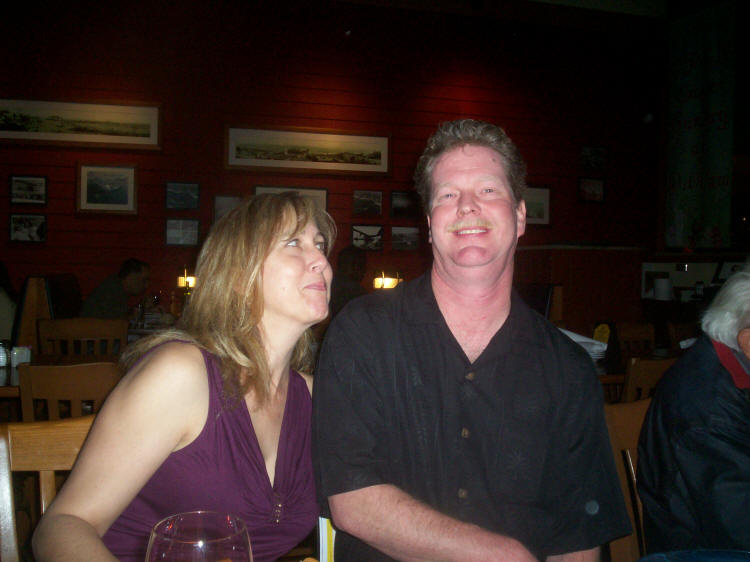 Oh oh! What did he do now??

I guess it was OK!

Dear me, Laurie is so embarrassed she decided to hide from everybody!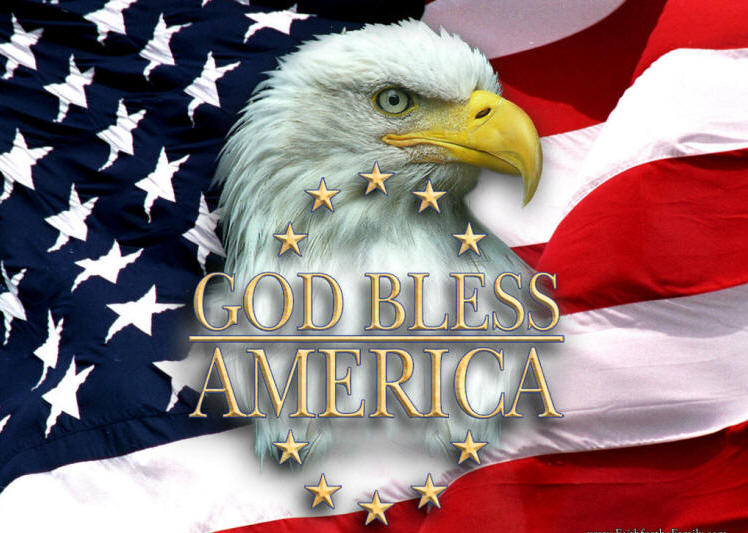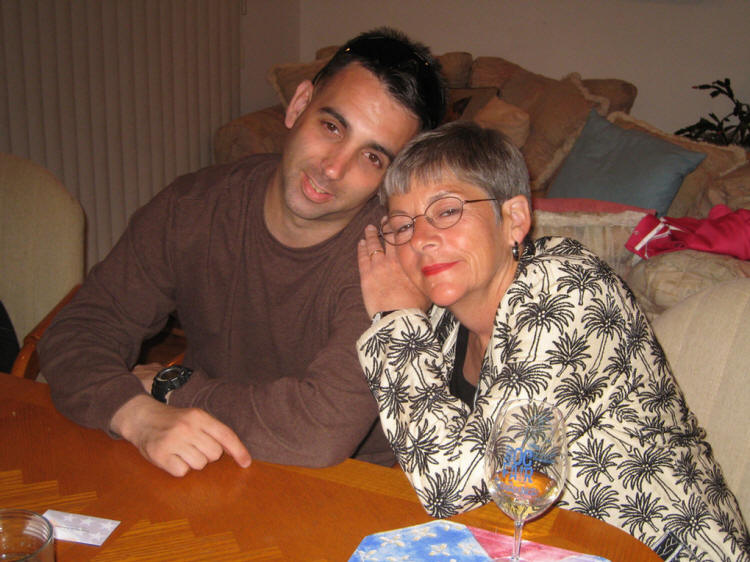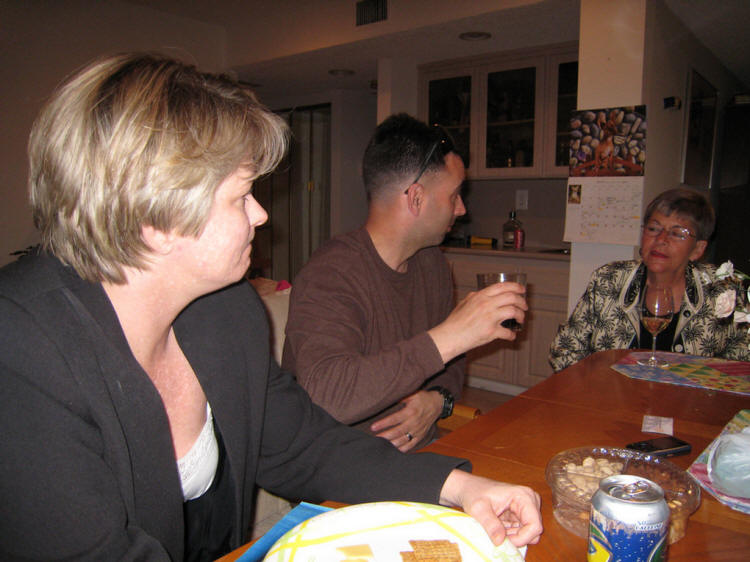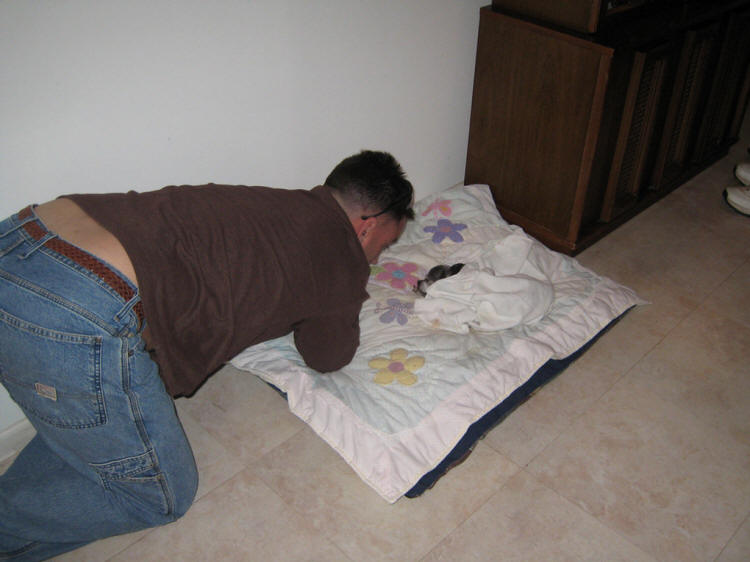 Pete says "Goodbye" to Mickey as Pete will be gone six months
and Mickey is not doing too well these days.