Pete's Dig's In Iraq... Home Sweet Home For Six Months
Pete is with the Purple Foxes, a medivac unit serving in Iraq. Marine Medium Helicopter Squadron 364 (HMM-364) is a United States Marine Corps helicopter squadron consisting of CH-46E Sea Knight transport helicopters.
The squadron, known as the "Purple Foxes", is based at Marine Corps Base Camp Pendleton, California and falls under the command of Marine Aircraft Group 39 (MAG-39) and the 3rd Marine Aircraft Wing (3rd MAW). Here are some pictures: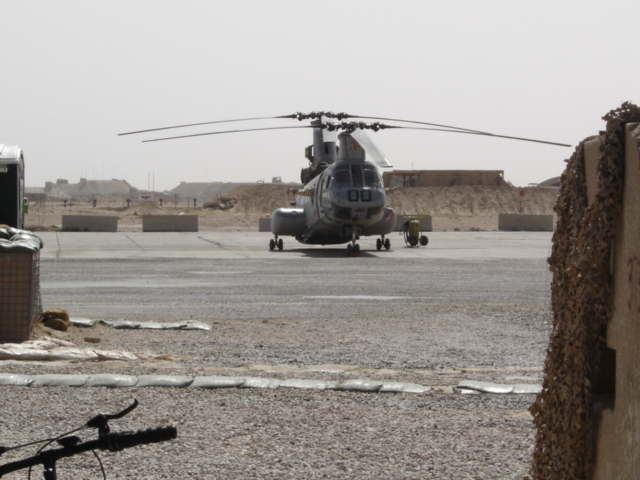 His machines outside the area where he is stationed. These birds save lives! Operation Iraqi Freedom commenced on the evening of March 20, 2003, following preliminary strikes by coalition forces and Ground to Ground Missile attacks by Iraqi forces on Ali Al Salem Air Base. HMM-364 was involved from the first night, supporting attacks by the 1st Marine Division's Regimental Combat Team 7, as well as the Royal Marines's 42 Commando. Squadron aircrews conducted Casualty Evacuation (CASEVAC) missions in direct support of RCT-7 Headquarters for the duration of the war, traveling with the 1st Marine Division from Basra to downtown Baghdad.
HMM-364 aircraft also flew Logistical Support throughout the theater, flying over 640 hours in combat and direct combat support per month for both March and April. With the end of combat operations in Iraq on April 17th, HMM-364 continued to fly CASEVAC and Logistical Support for the Marine Corps Humanitarian Aid work underway on the behalf of the Iraqi people.
HMM-364 returned to MCB Camp Pendleton in October of 2003. During this deployment, one of the squadron's aircraft was lost during a resupply mission crashing into a canal. All four aircrew were lost and one Marine not affiliated with the squadron drowned in an attempted rescue. The squadron deployed again to Iraq in the early months of 2005.
Their third deployment to Iraq came in the summer of 2006 and they returned home in early 2007. During this deployment one of the squadron's aircraft was shot down resulting in the death of four squadron members, a Marine from another unit and two navy corpsmen.
Pete has his own office... not fancy but serves the needs!a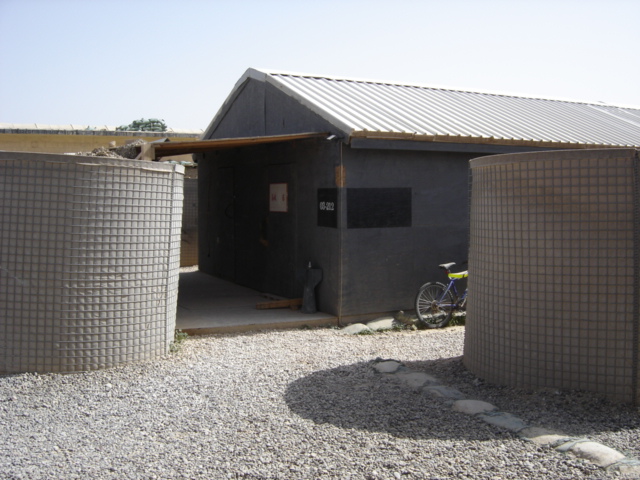 The front entrance is protected by large sand filled bunkers...
He gets to exercise in the exercise yard behind the office!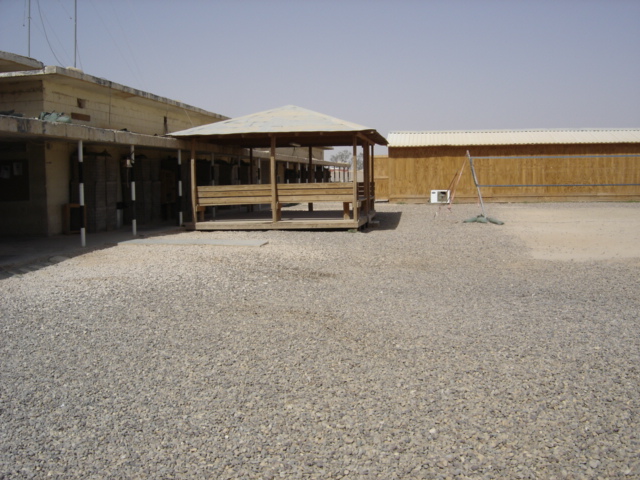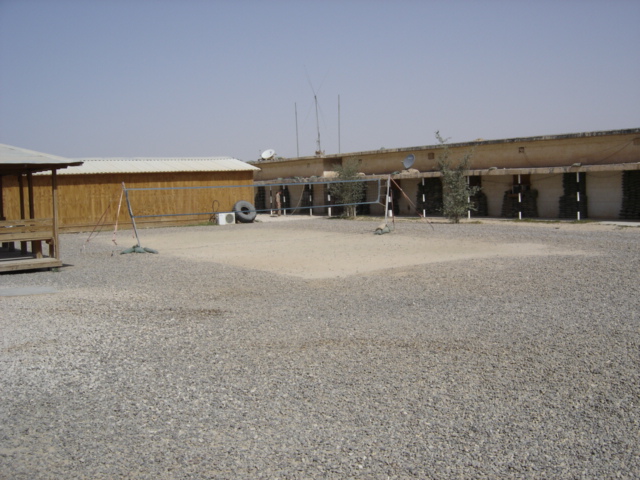 Volley ball courts behind the office complex!
Recreation room adjacent to the office areas... TV and X-Box 360! What else could one want???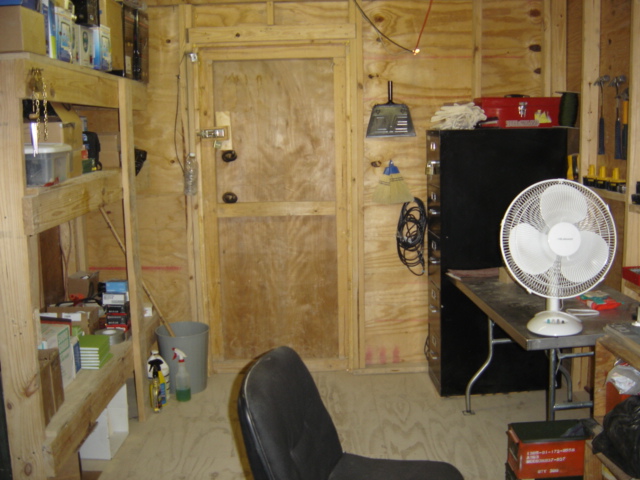 Storage area complete with air conditioning! (The little thing that goes around)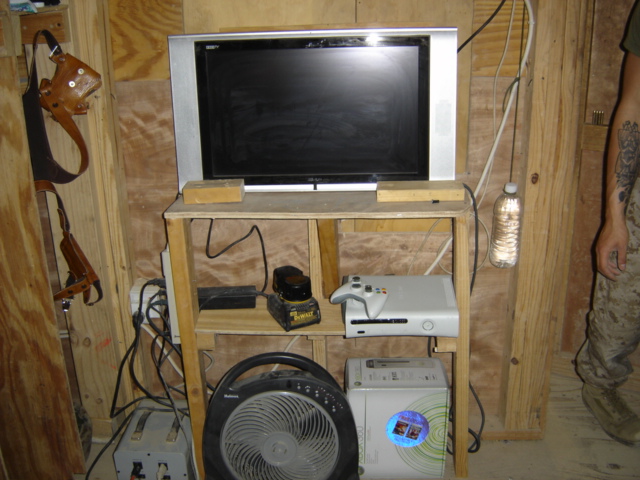 X-Box in Iraq, that is progress!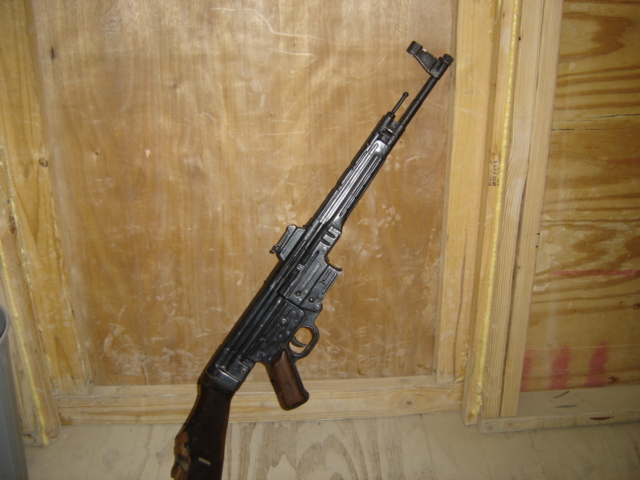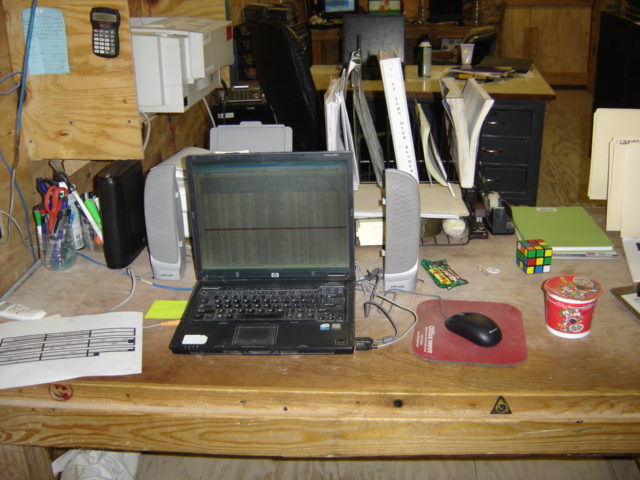 Three clocks so he knows what time it is in LA, Connecticut and Iraq!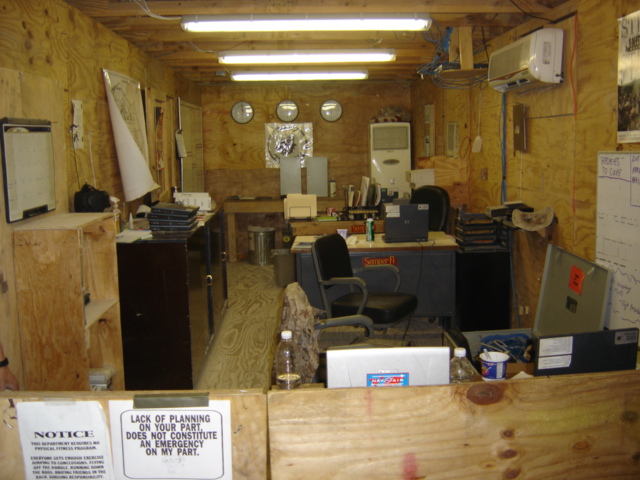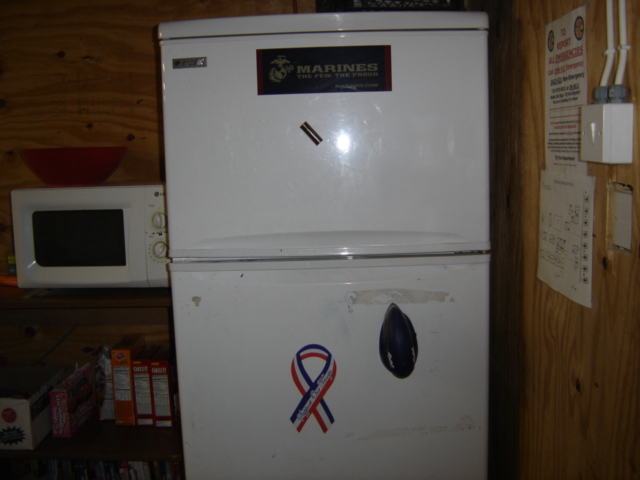 Home, Sweet Home!!
Home Sweet Home For The Next Six Months