OMG.... Eighty Eight Years Old (Between Them)
It's birthday time for Pete and Lisa so we decided to do it at Old Ranch! The fire department would NOT allow all the candles to be lit so we settled for a milder display.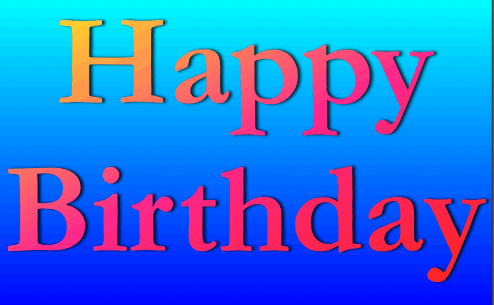 "OMG... They are how old?"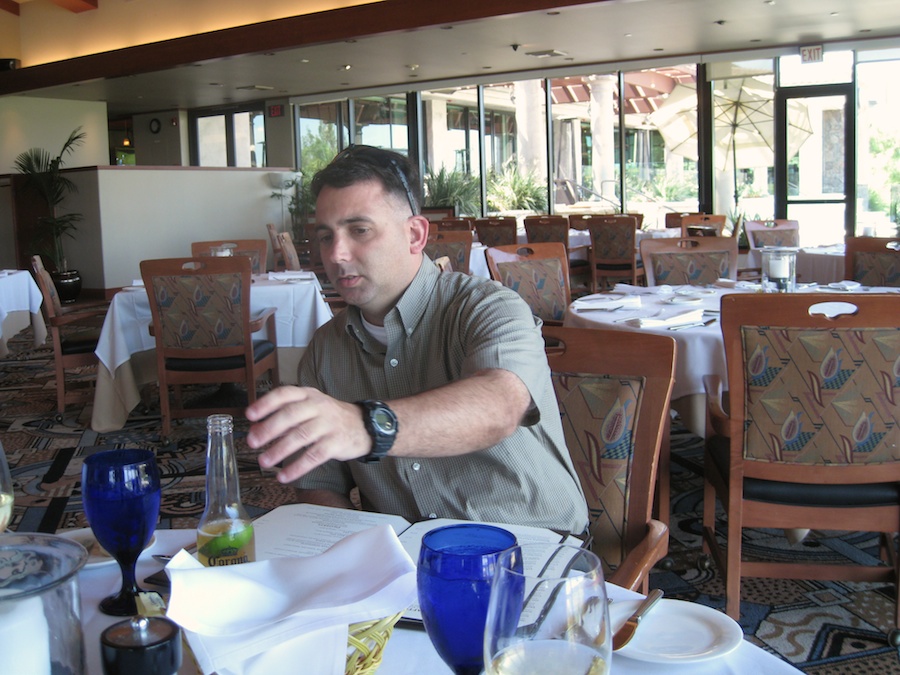 Corona... Still lthe best

NO! Not that kind!

Pete tells a story.... His hands begin to move

Oh oh... Lisa checks out the menu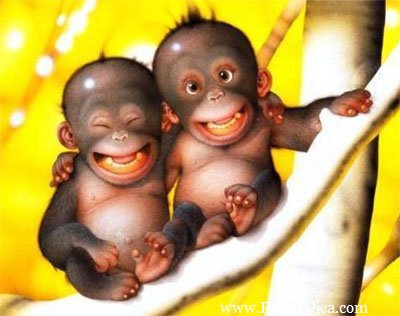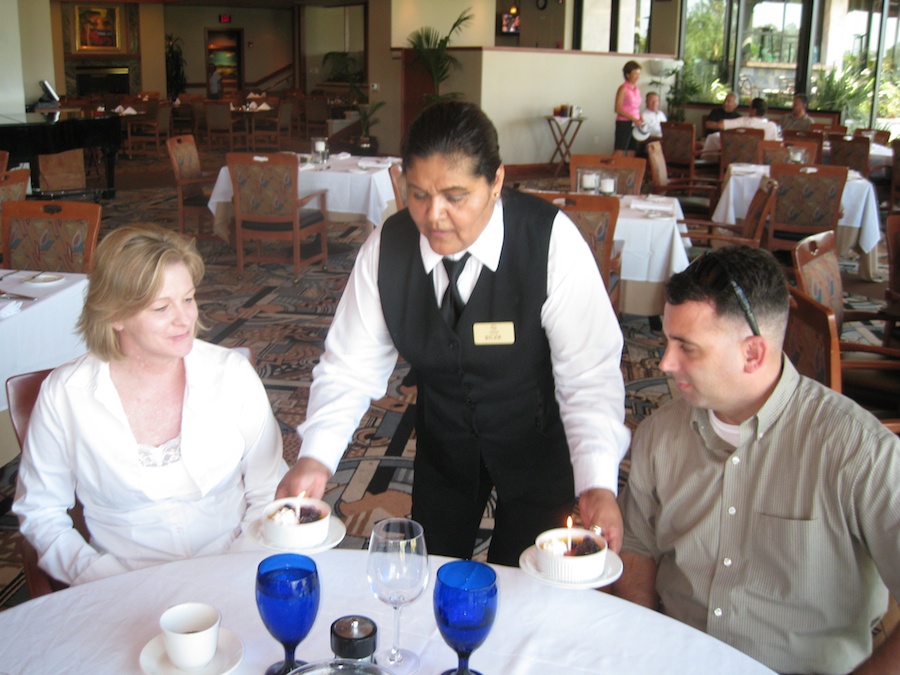 Birthday Creme Brulee
Did You Know? - The exact origins are uncertain.
The earliest known reference of creme brulee as we know it today appears in François Massialot's 1691 cookbook, and the French name was used in the English translation of this book, but the 1731 edition of Massialot's Cuisinier roial et bourgeois changed the name of the same recipe from "crème brûlée" to "crème anglaise". In the early eighteenth century, the dessert was called "burnt cream" in English.
In Britain, a version of crème brûlée (known locally as 'Trinity Cream' or 'Cambridge burnt cream') was introduced at Trinity College, Cambridge in 1879 with the college arms "impressed on top of the cream with a branding iron", The story goes that the recipe was from an Aberdeenshire country house and was offered by an undergraduate to the college cook, who turned it down. However, when the student became a Fellow, he managed to convince the cook.

"Yes Lisa... If you eat it with chopsticks there are zero calories!"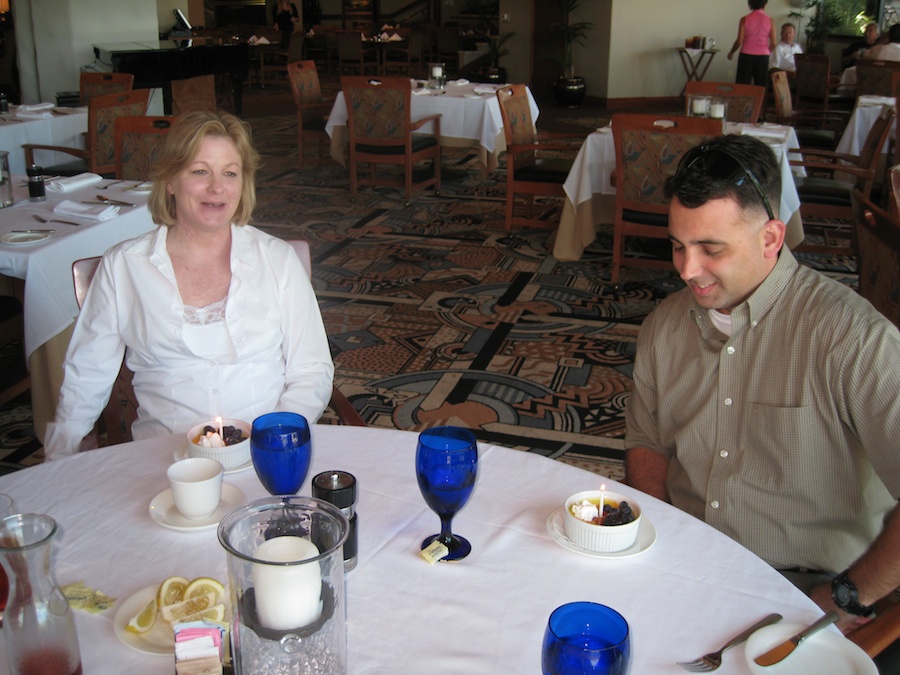 Who is going to be first??

Becca joined us as Zachary is working this afternoon....

The stories are great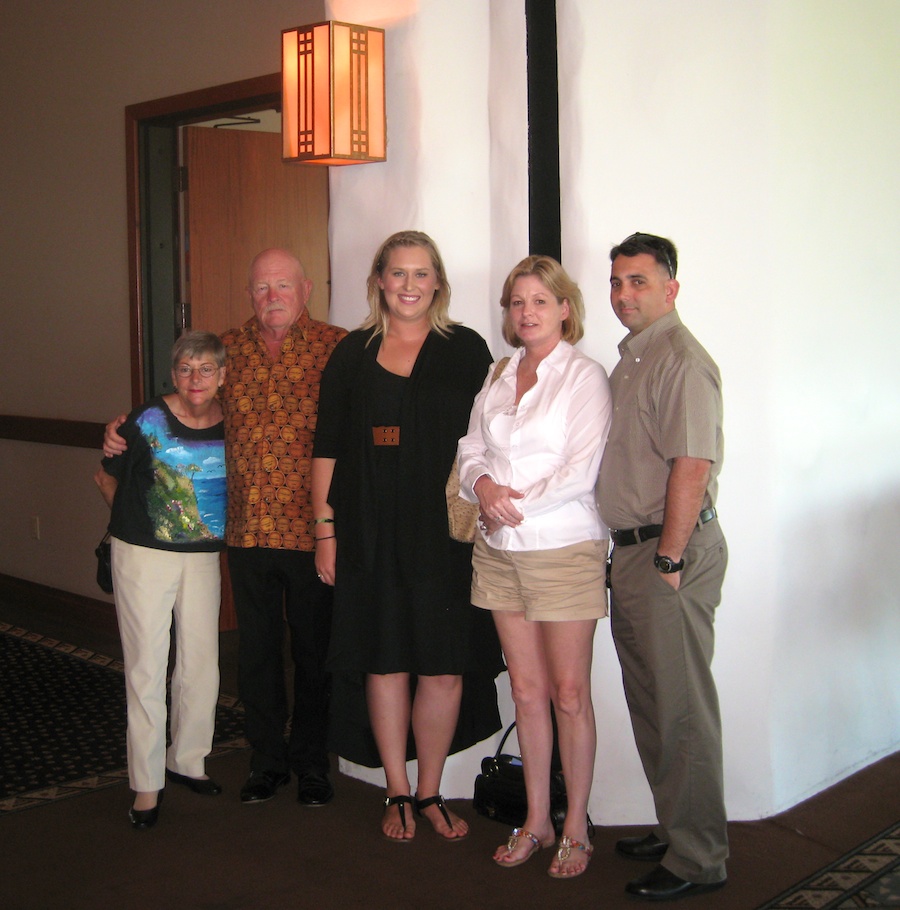 Time to go home already? We have only been here three hours