Welcome To Our St. Patrick's Day Page

It's a great day to celebrate... anything!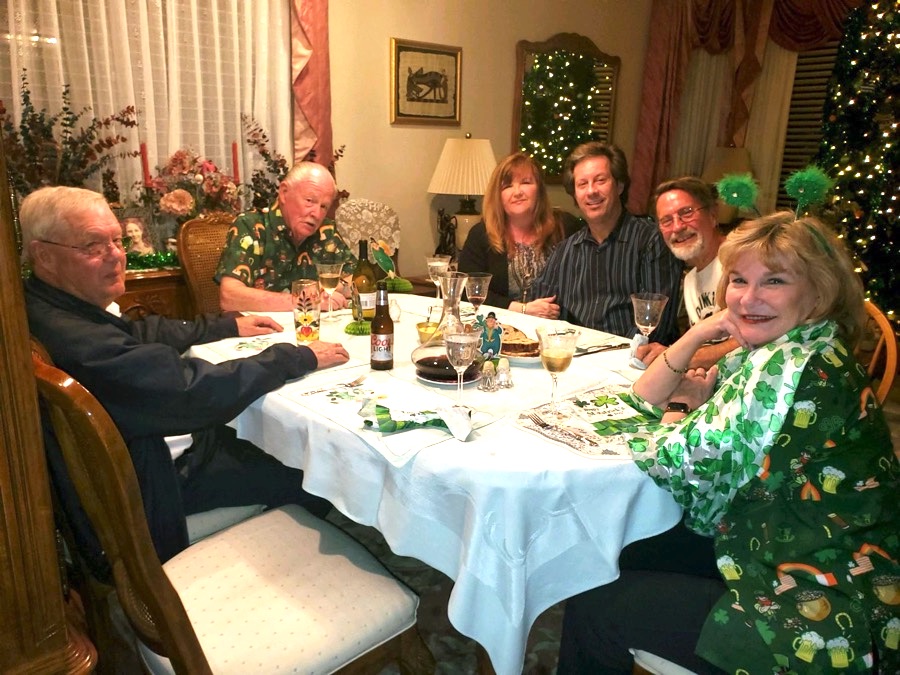 2021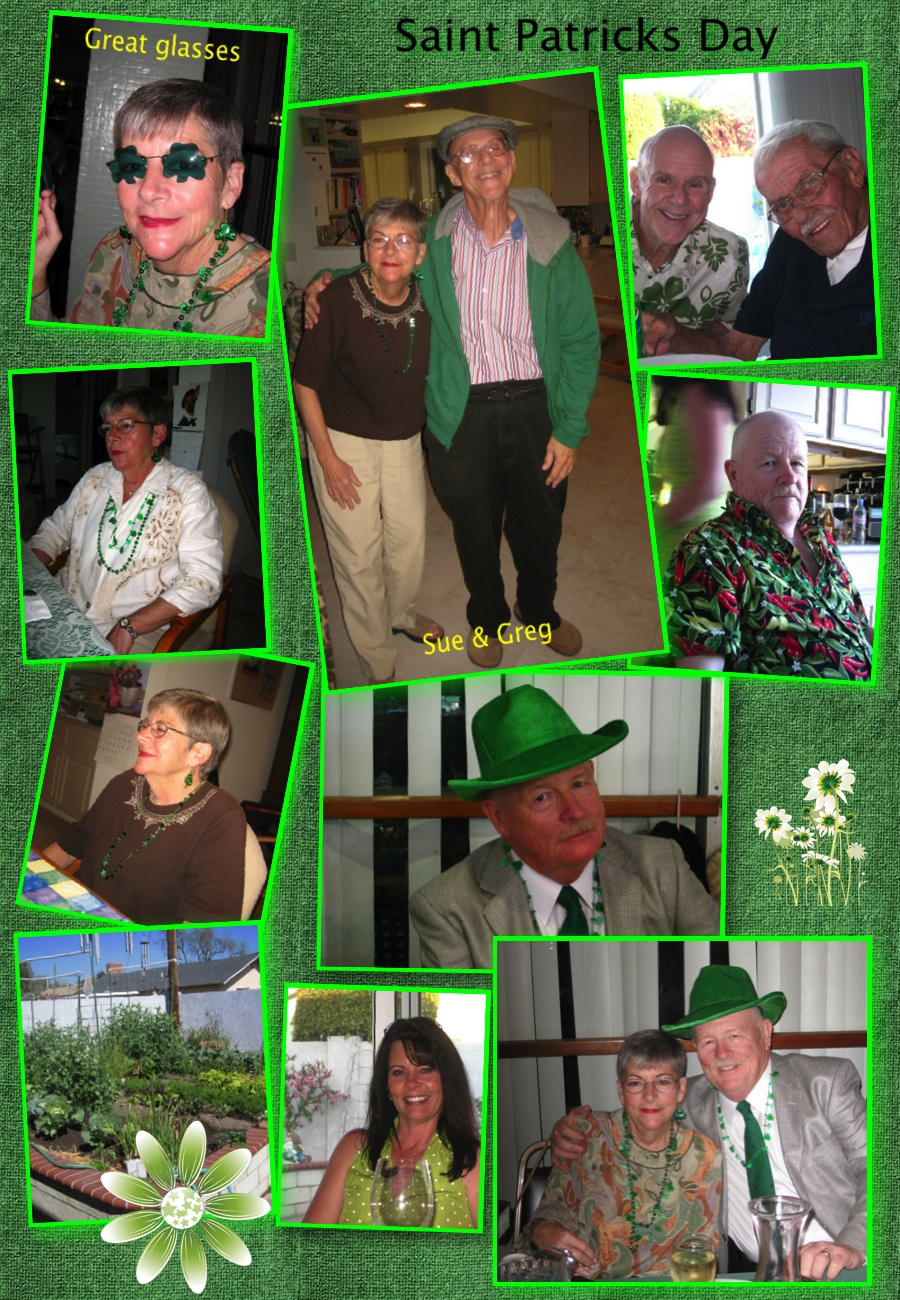 We usually spend Saint Patrick's Day at home dining from the garden
About Saint Patrick's Day
Saint Patrick's Day has come to be associated with everything Irish: anything green and gold, shamrocks and luck. Most importantly, to those who celebrate its intended meaning, St. Patrick's Day is a traditional day for spiritual renewal and offering prayers for missionaries worldwide.

So, why is it celebrated on March 17th? One theory is that that is the day that St. Patrick died. Since the holiday began in Ireland, it is believed that as the Irish spread out around the world, they took with them their history and celebrations. The biggest observance of all is, of course, in Ireland. With the exception of restaurants and pubs, almost all businesses close on March 17th. Being a religious holiday as well, many Irish attend mass, where March 17th is the traditional day for offering prayers for missionaries worldwide before the serious celebrating begins.

In American cities with a large Irish population, St. Patrick's Day is a very big deal. Big cities and small towns alike celebrate with parades, "wearing of the green," music and songs, Irish food and drink, and activities for kids such as crafts, coloring and games. Some communities even go so far as to dye rivers or streams green!
---
And In Ireland...
Saint Patrick's Day (Irish: Lá 'le Pádraig or Lá Fhéile Pádraig), colloquially St. Paddy's Day or Paddy's Day, is an annual feast day which celebrates Saint Patrick (circa 385–461), one of the patron saints of Ireland.
It takes place on 17 March, the date on which Patrick is held to have died.
The day is the national holiday of the Irish people. It is a bank holiday in Northern Ireland, and a public holiday in the Republic of Ireland, Montserrat, and the Canadian province of Newfoundland and Labrador.
In the rest of Canada, the United Kingdom, Australia, the United States and New Zealand, it is widely celebrated but is not an official holiday.

By golly... There is a four left clover
Did You Know? - The four-leaf clover is an uncommon variation of the common, three-leaved clover. According to tradition, such leaves bring good luck to their finders, especially if found accidentally. According to legend, each leaf represents something: the first is for faith, the second is for hope, the third is for love, and the fourth is for luck (the three-leaf shamrock had been used by St. Patrick as a metaphor for the Christian Trinity).