Saint Patrick's Day Is Here And We Are Ready For CB&C!!
We had a delightful day of cooking and getting ready for the big party planned at 5:00 PM!
The Day Began In The Garden
I planted cabbage about 60 days ago and they are ready, willing and able to join us for dinner!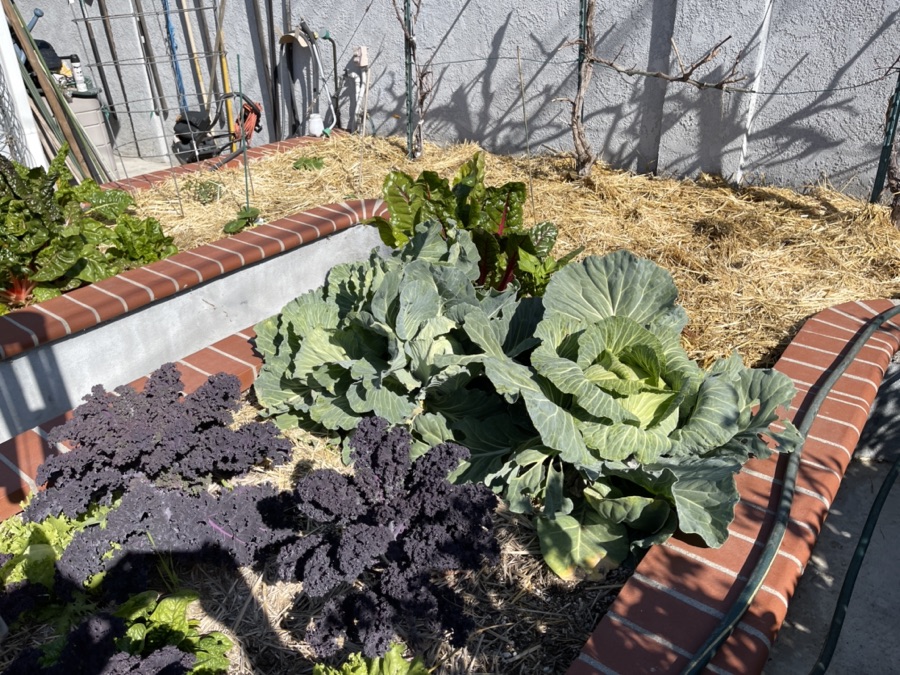 The cabbages are fairly large and very sweet!

Mary tries out her "Vanna White" introduction!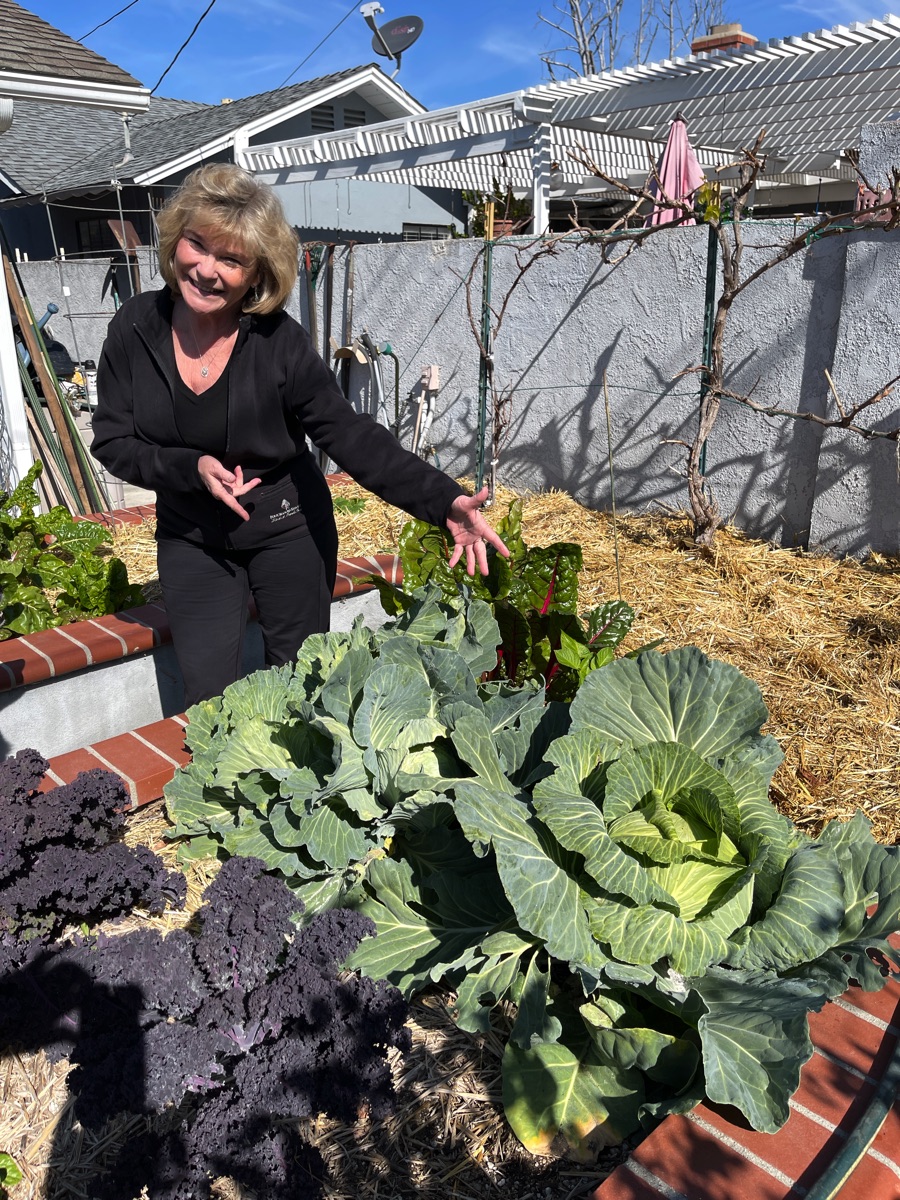 Little do they know Mary is going to put them in a pressure cooker in a few hours!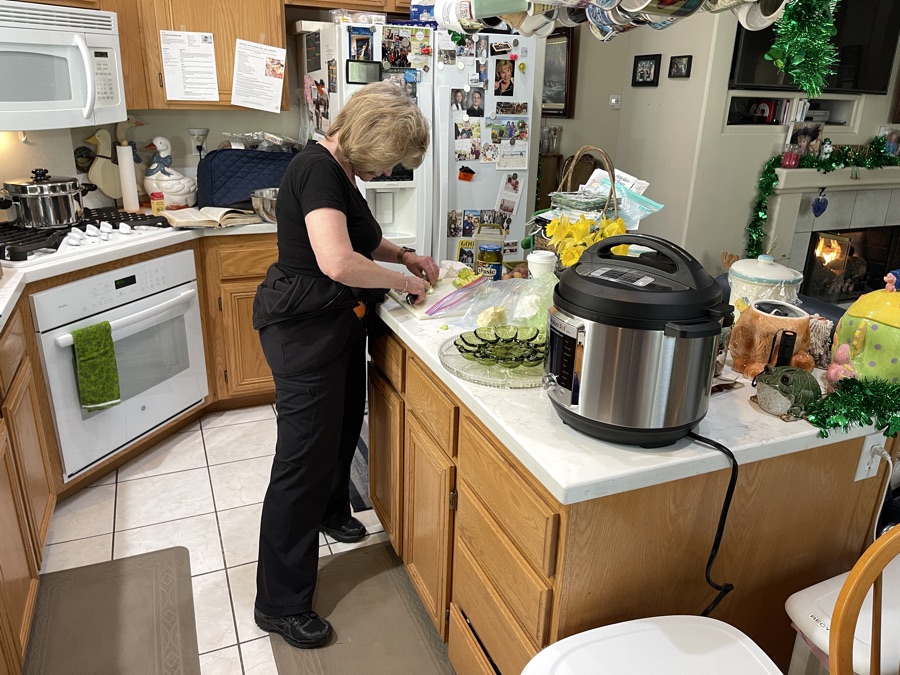 The sound of the knife against the cutting board is deafening!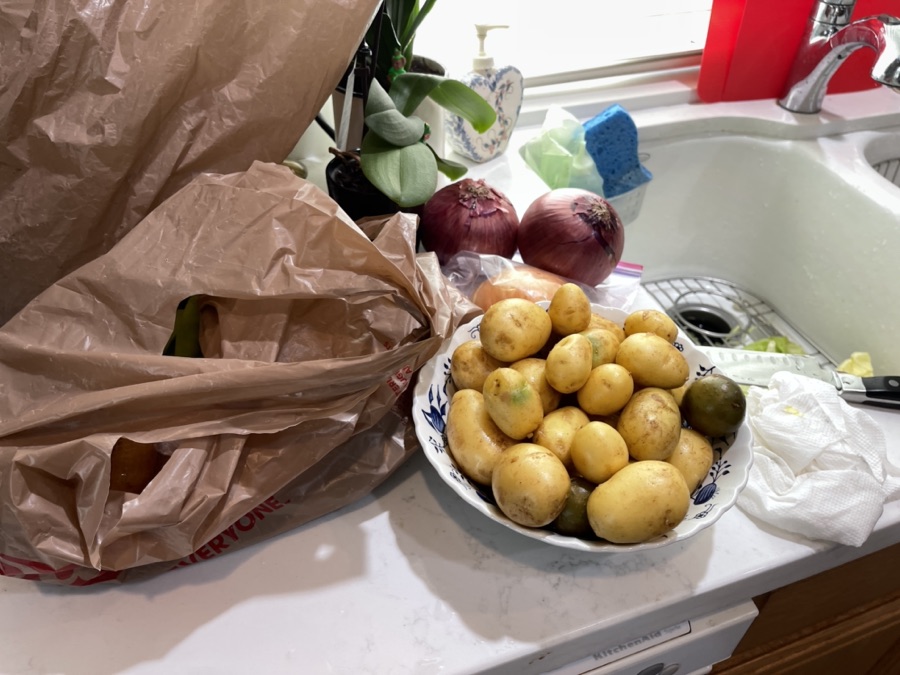 One potato, two potato, three potato, four...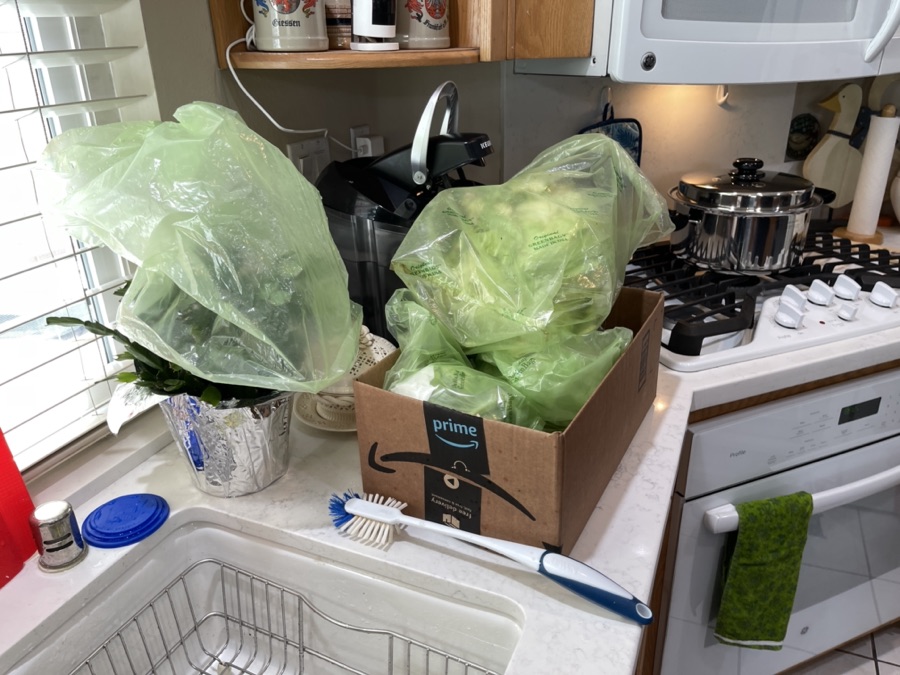 We had an oversupply of cabbage!

The knife has to be put into cold water every few minutes or it might burn up!


It takes surgical skills to de-pea the pods!

She has mastered it!


Handsome devil he is! We not call him O'Scout!

Everything is ready to go!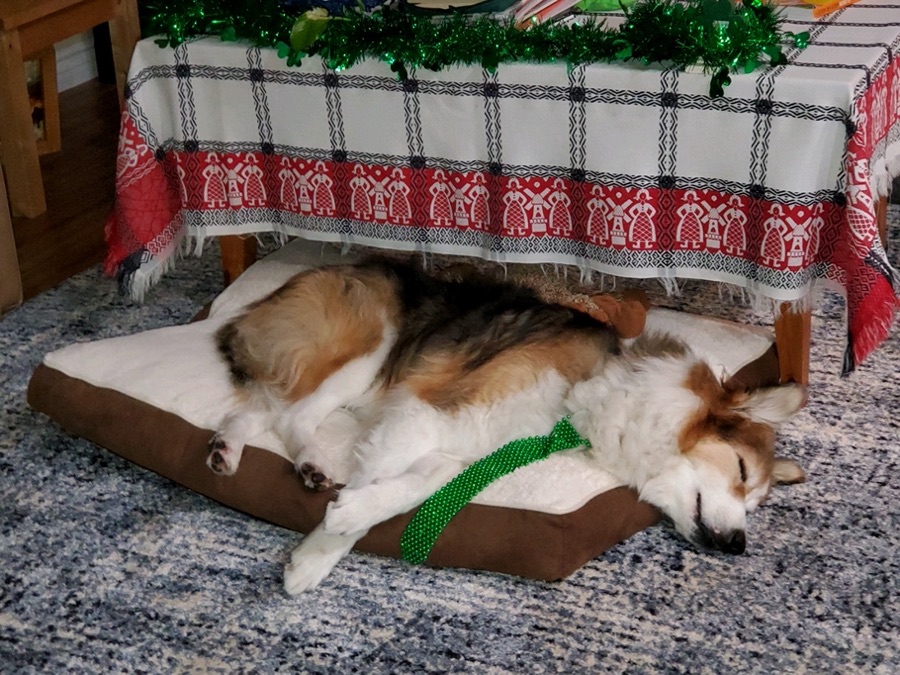 Poor baby was so tired from helping us get ready!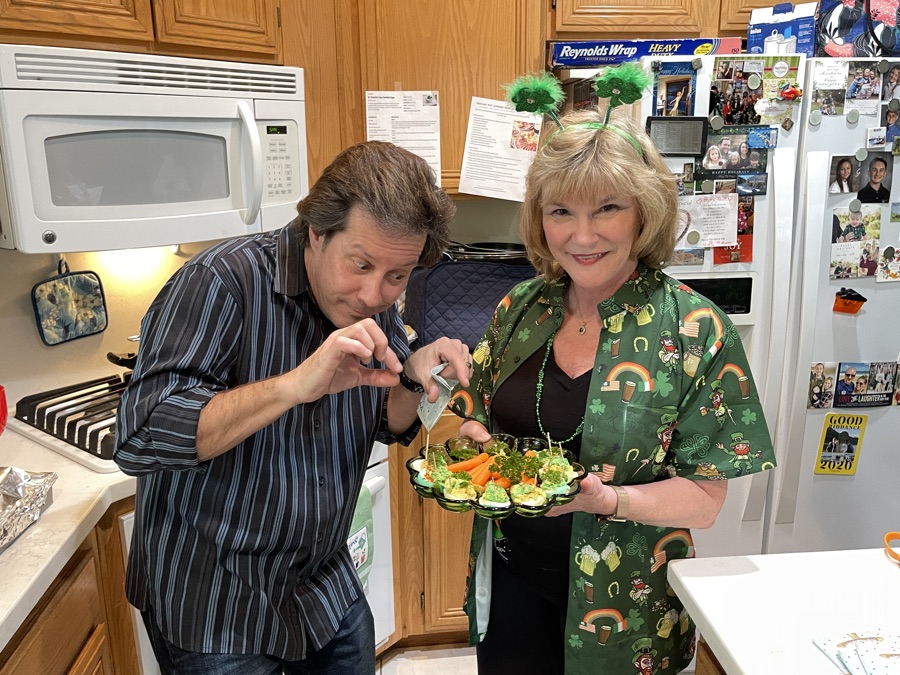 Bob searches for the perfect egg!

The peas are almost ready!

David and Dianne arrive, the cavorting can begin!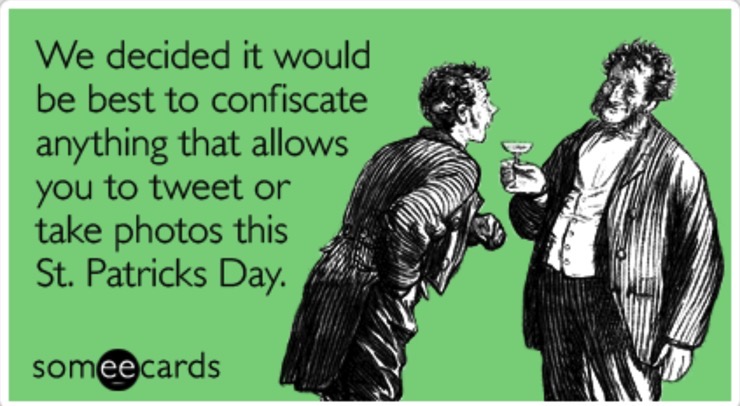 The meal smells so good!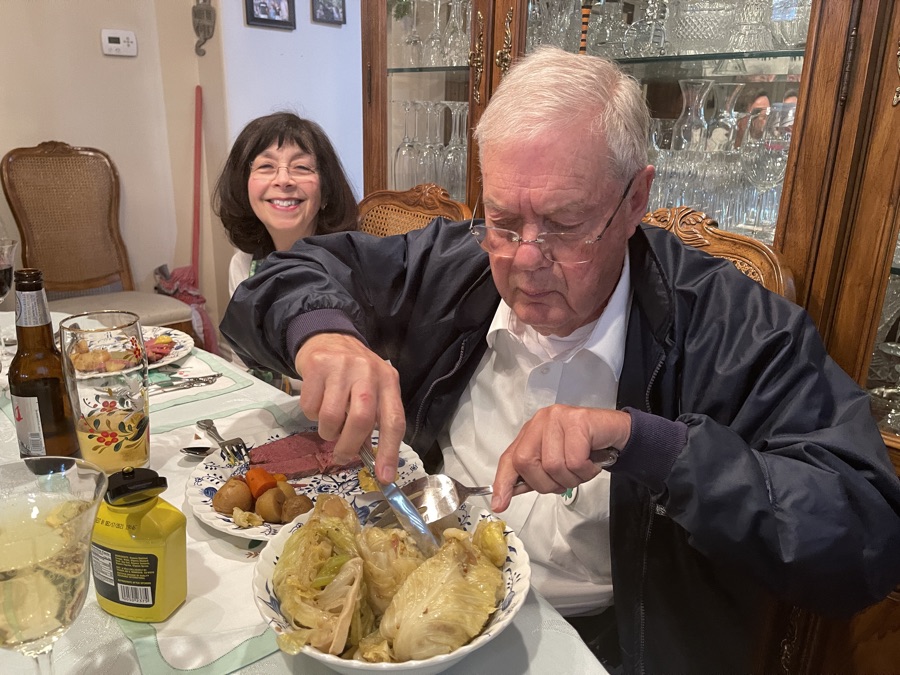 David does the honors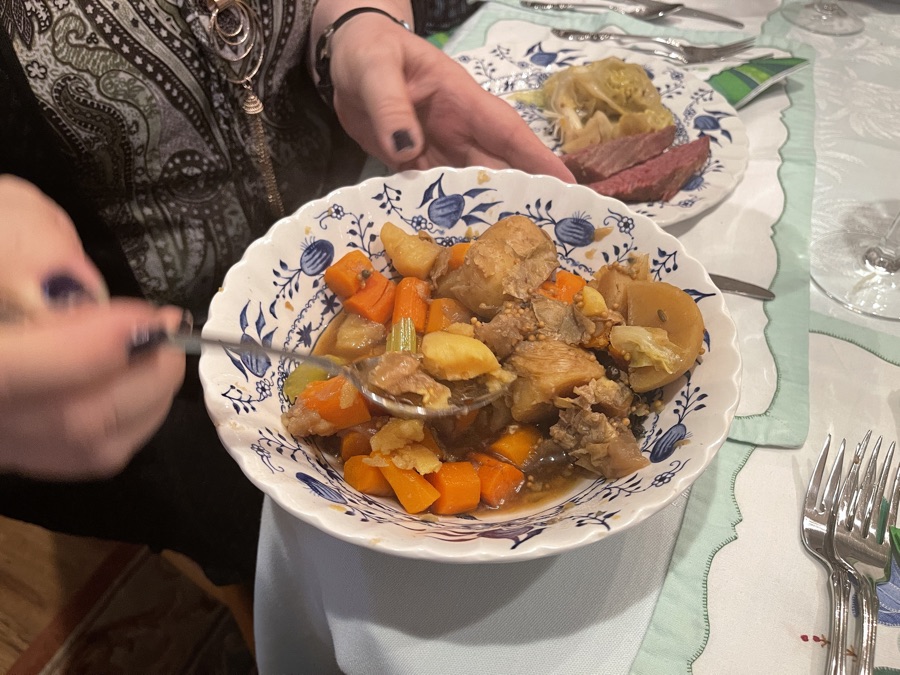 Yummy!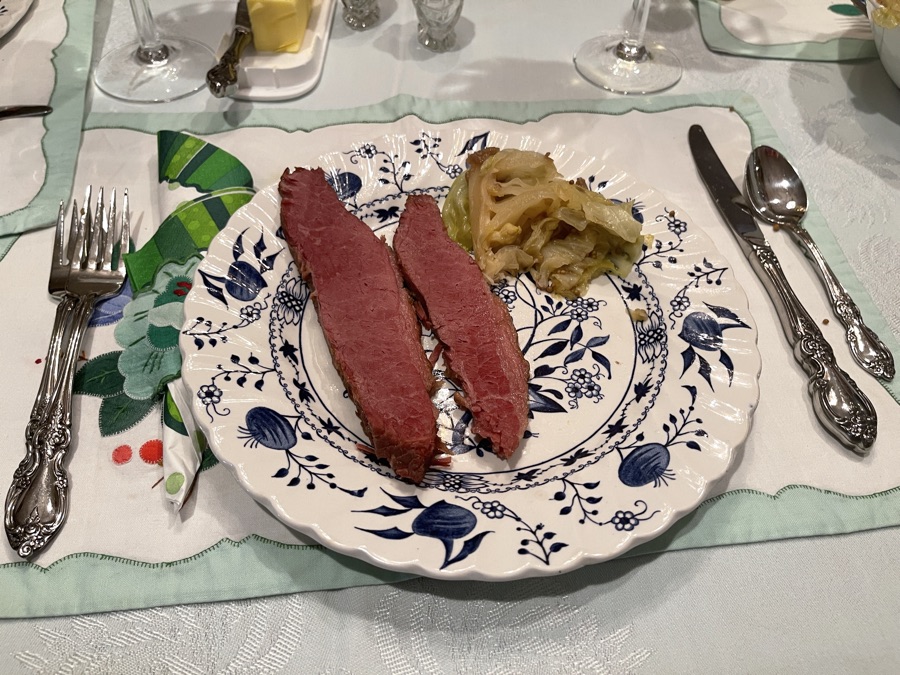 Cooked perfectly!

The meal is complete with Irish Soda Bread and Irish Butter!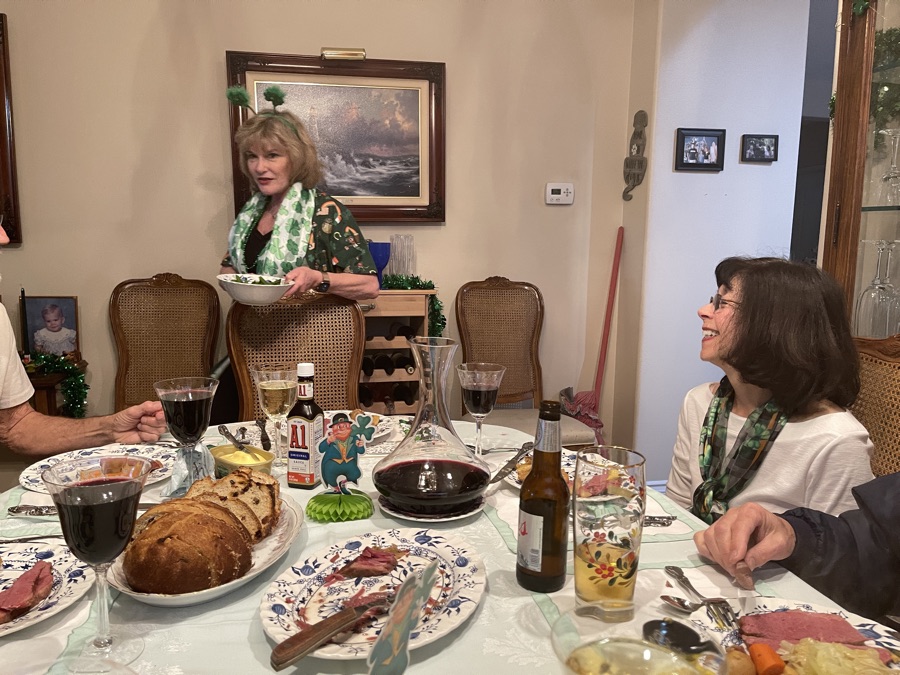 Mary brings in the peas.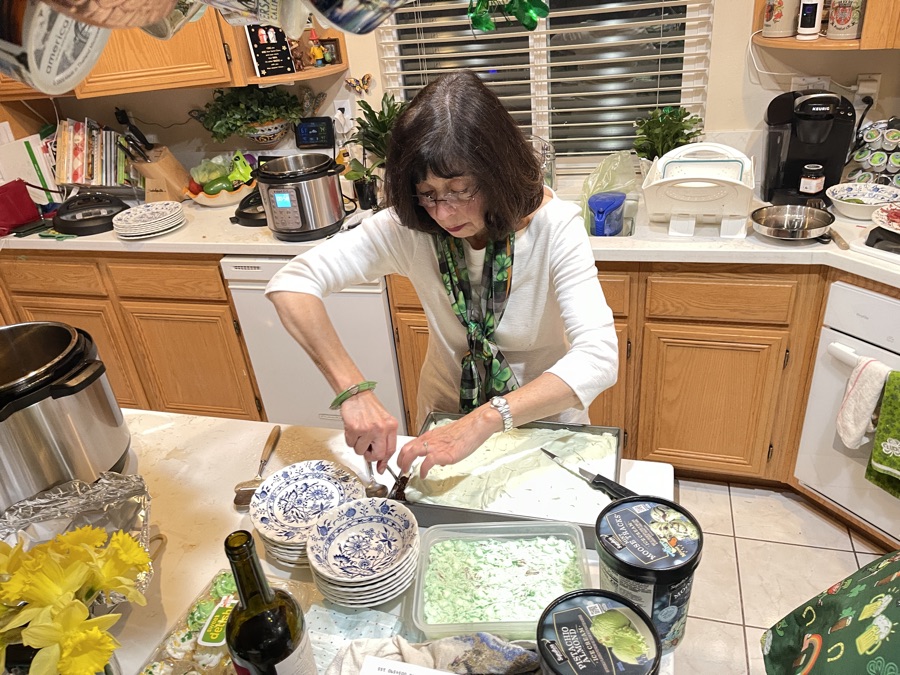 Calories do NOT put on weight IF you eat them with chopsticks!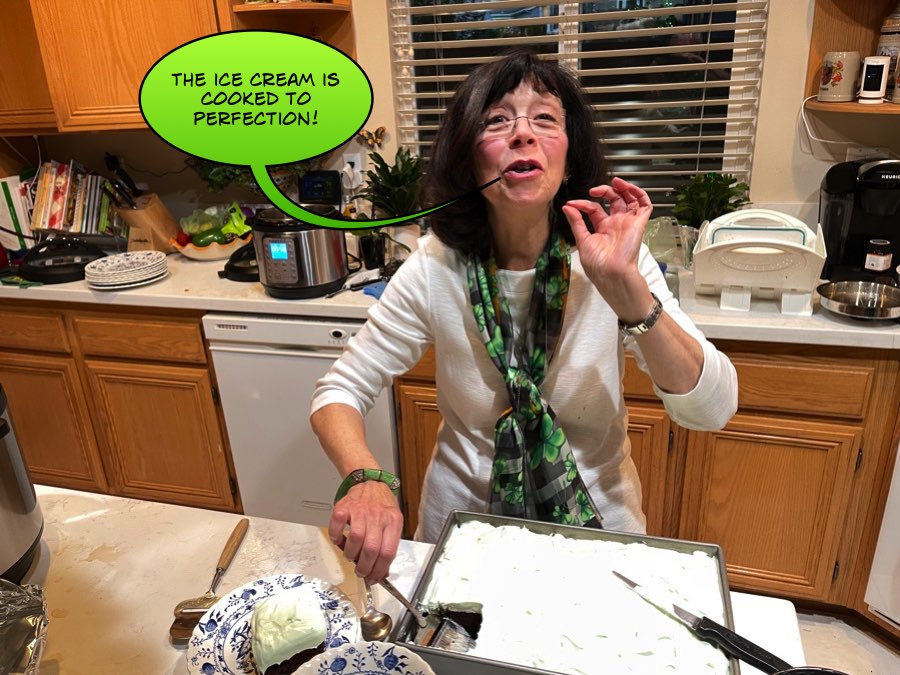 Dianne's secret: Cook ice cream at 550 degrees for two seconds!

I gained three pounds watching Dianne make the desserts!

Yummy!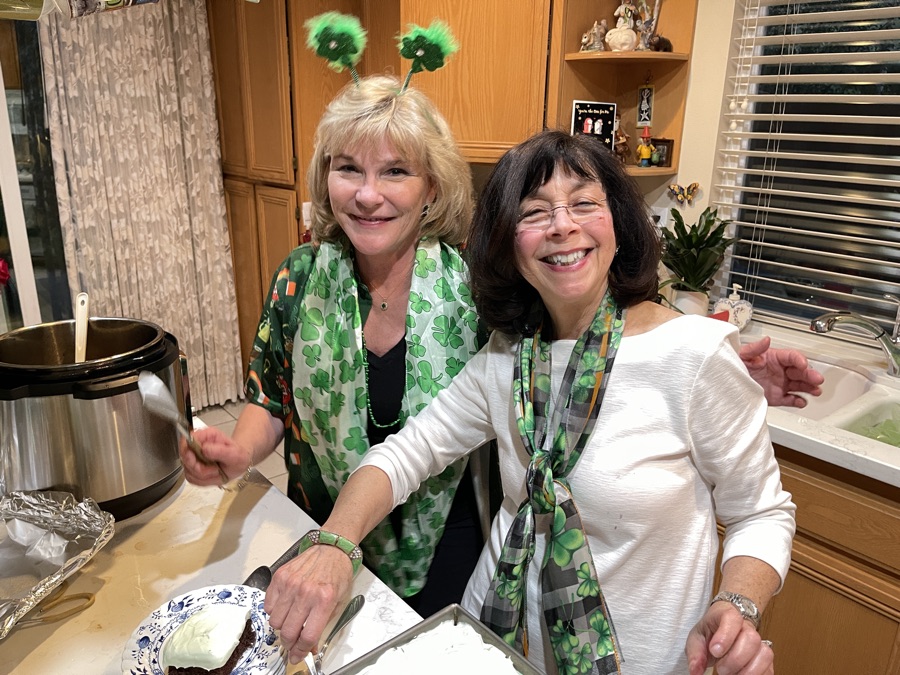 Friends forever!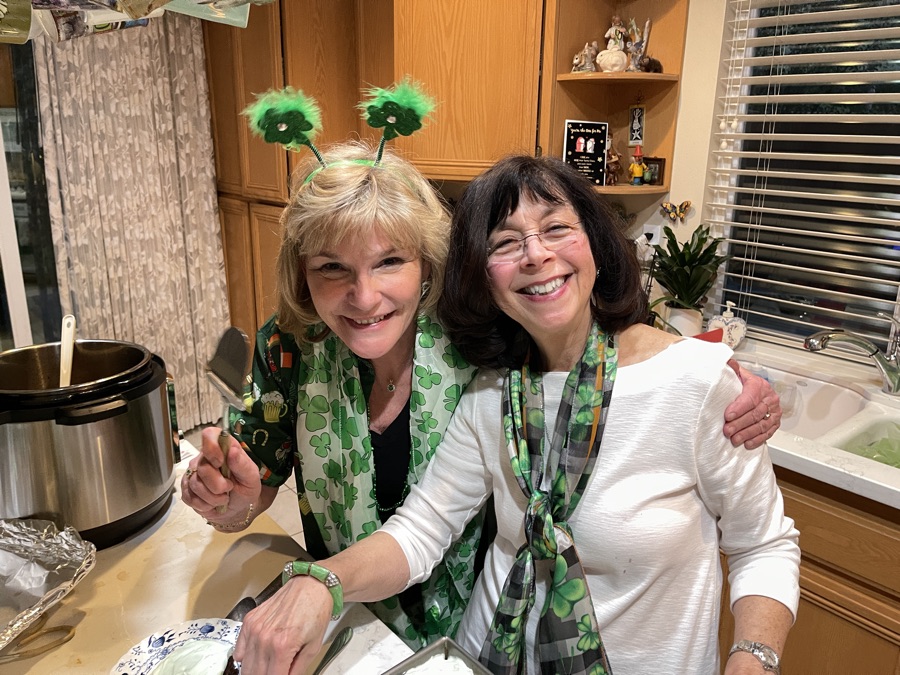 They even scare the Leprechauns away!


We have declared victory!

Now comes the official blarney!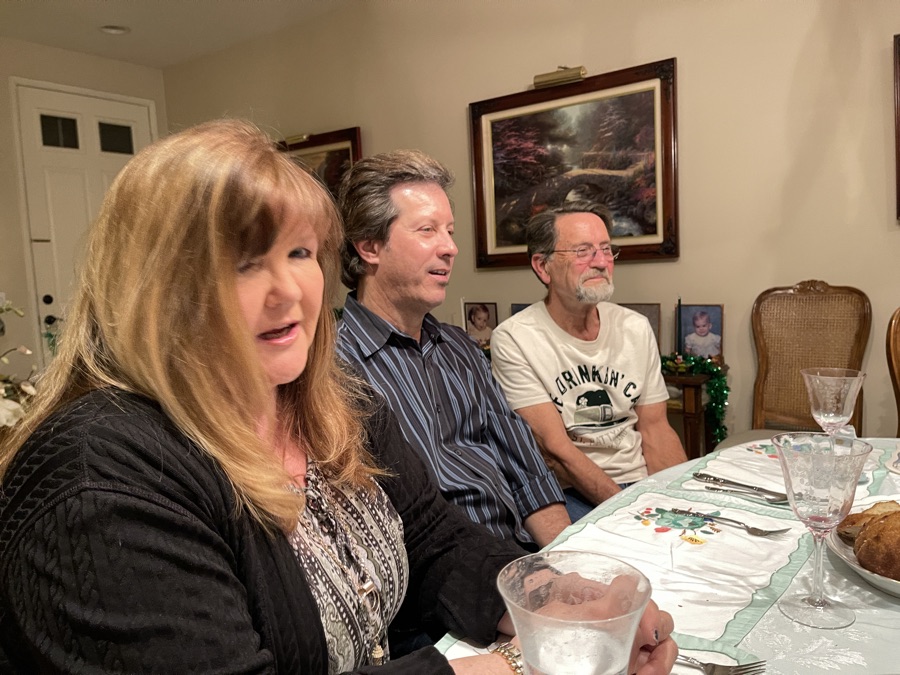 Fun was had by all!

His maiden name was O'Zaitz!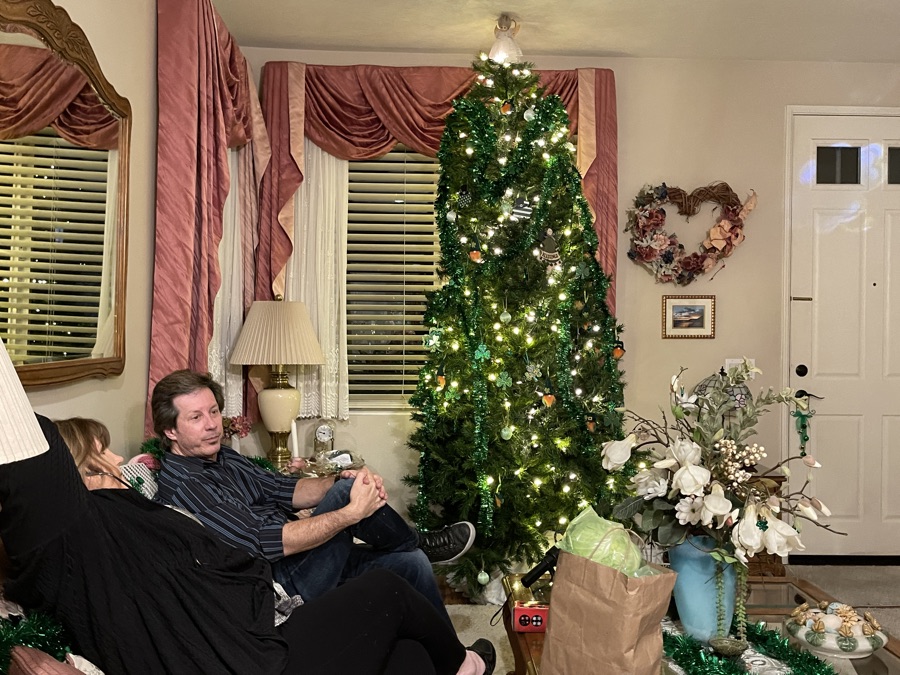 Tummies are full; time to relax!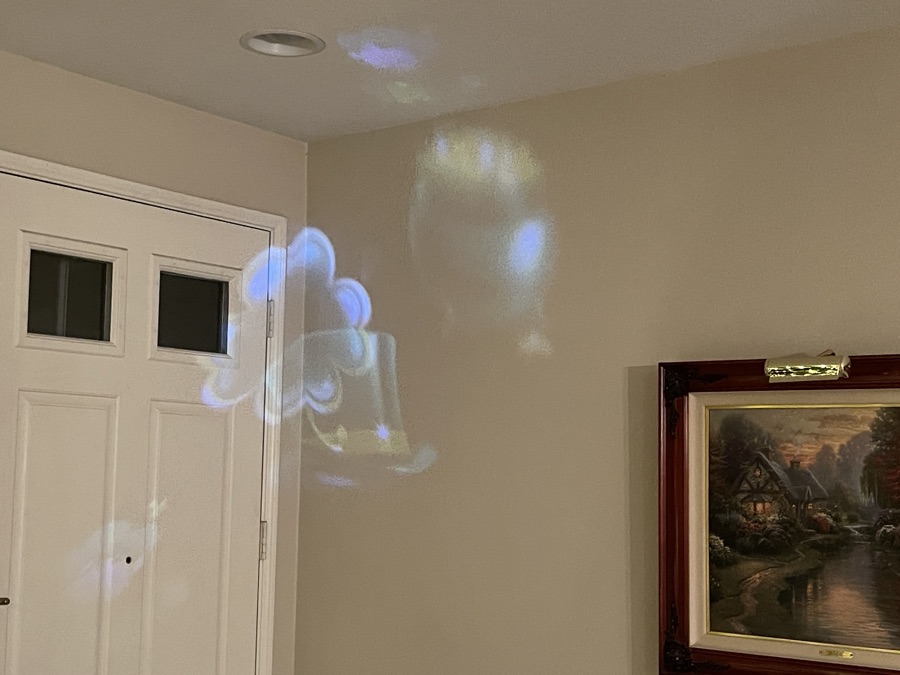 Flashlight ghosts!
Bob tells a ghost story, then we remind him it is NOT Halloween!

Hey, the old man got into the picture!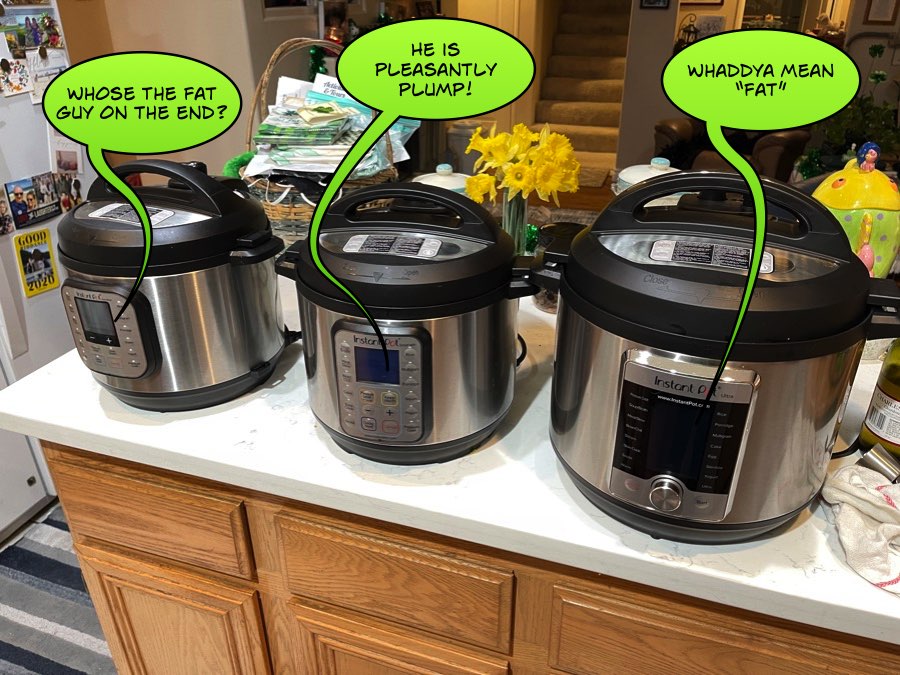 Our little helpers!

Thank you Dianne!!!