Saint Patrick's Day 2016 Was On A Thursday But We Started Tuesday!
It's almost here and we are off to shopping for corned beef and all the fixin's. We go to Bristol Farms in Newport because it is indeed the best quality items we can find!
This year will be even better as we expect Brian and Jan to be back in-country so they can join us for the evening! Of course we will have the biggest little leprechaun, Greg!
Tuesday The 15th... We Started Ahead Of Time

According to old Irish folklore "If a duck lands in your swimming pool
while you are cooking for Saint Patrick's Day, you will have good luck"

She swam around for about 10 minutes then we shooed her off
We have enough good luck already!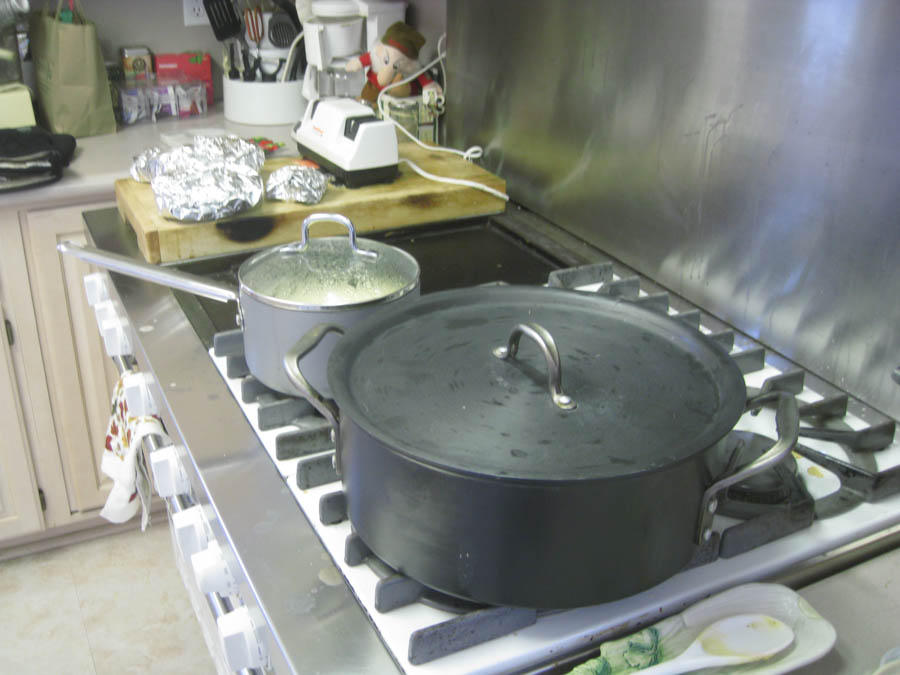 Sue begins cooking while Paul goes harvesting!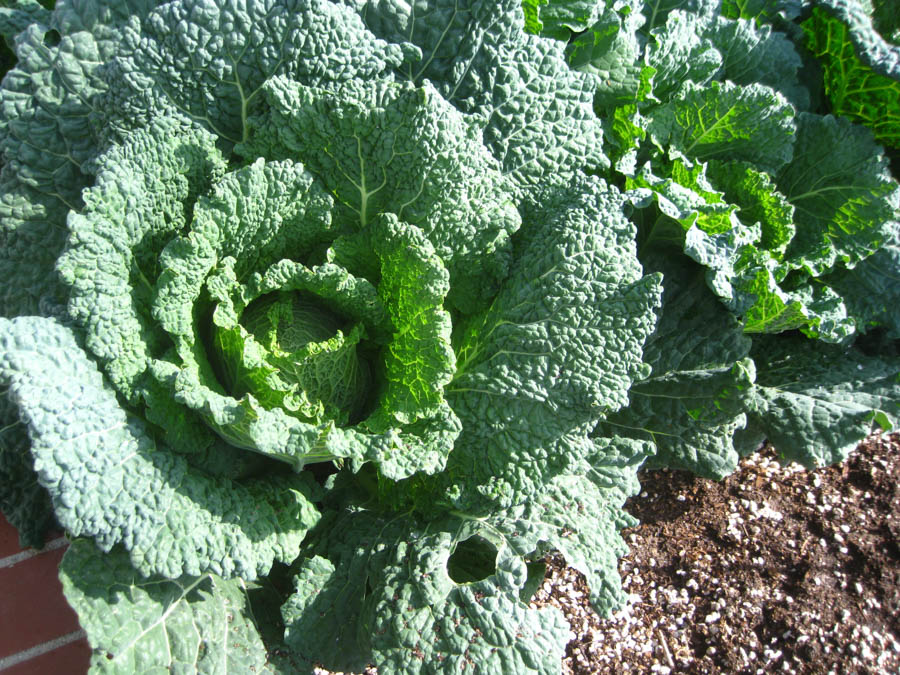 The cabbage was excellent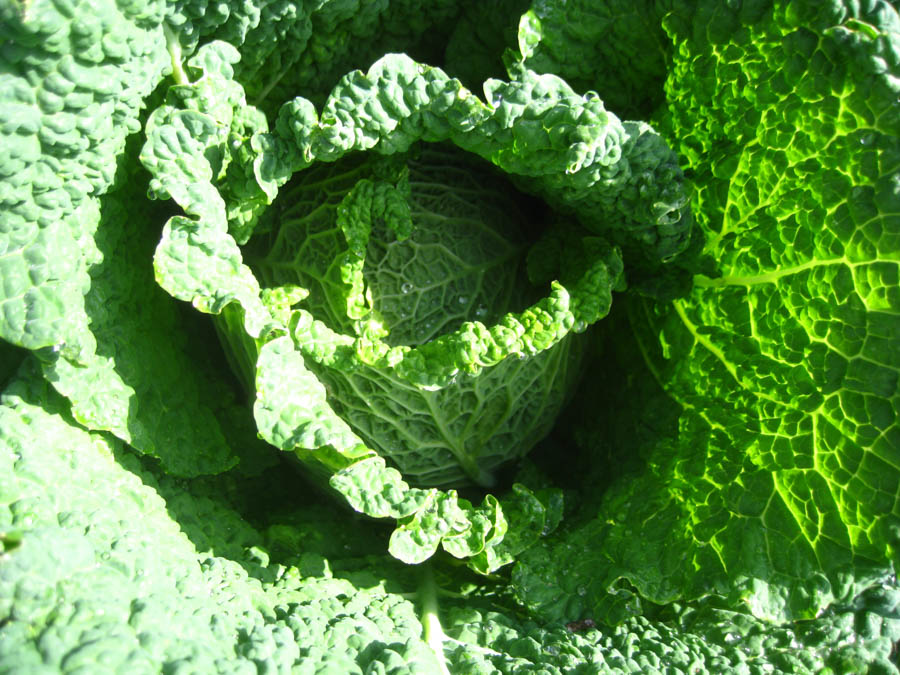 In addition to the cabbage, we also picked broccoli, peas, and
a lot of different herbs!


Greg bring the red wine... Qupe!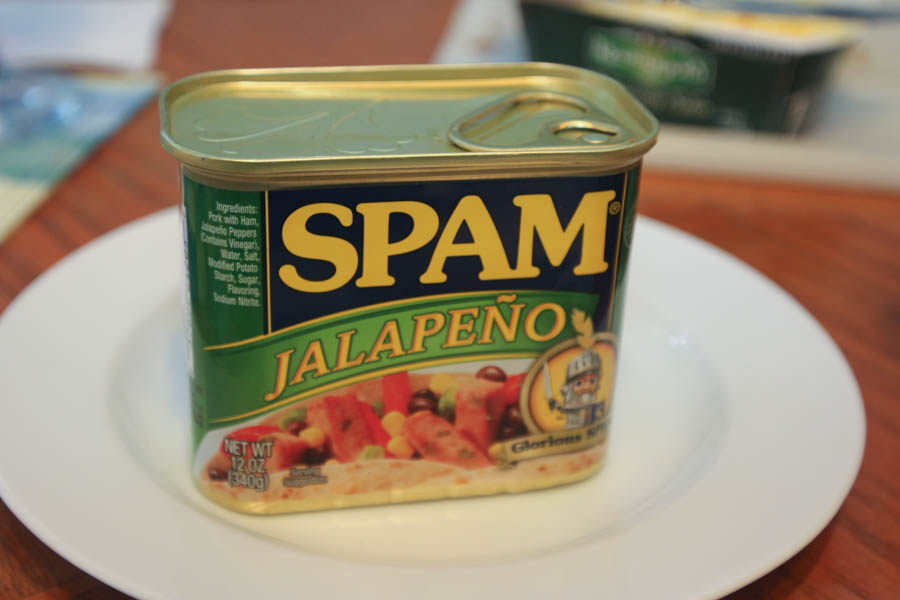 Brian is served separately!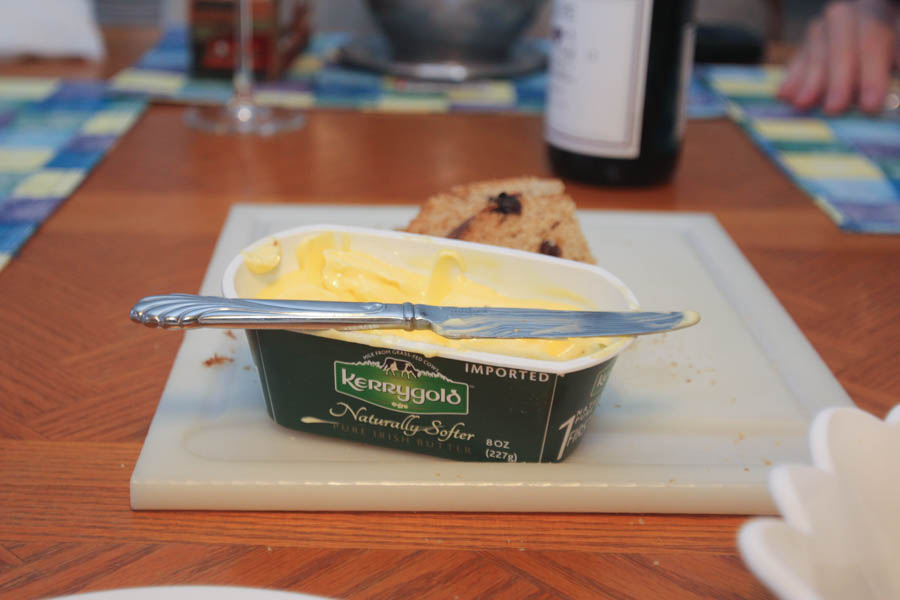 Kerrygold butter of course
Did You Know? - Kerrygold is one of the best known brands of Irish butter – perhaps one of the best known Irish brands period if you're into cooking and baking. Irish butter is a European-style butter and has a higher butterfat content than the average American butter. This translates into a richer, creamier texture for the butter. Kerrygold's is a little different from other European butters because it has a lot more flavor. It has a tangy note that might remind you of cheese or buttermilk, and as unusual as that might sound at first, it is that little extra bit of savoriness that makes this butter a real standout. That extra flavor is said to be the result of the rich, grass-heavy diet that the cows have in Ireland.

We eat and swap stories during dinner

"Great fun, what say?"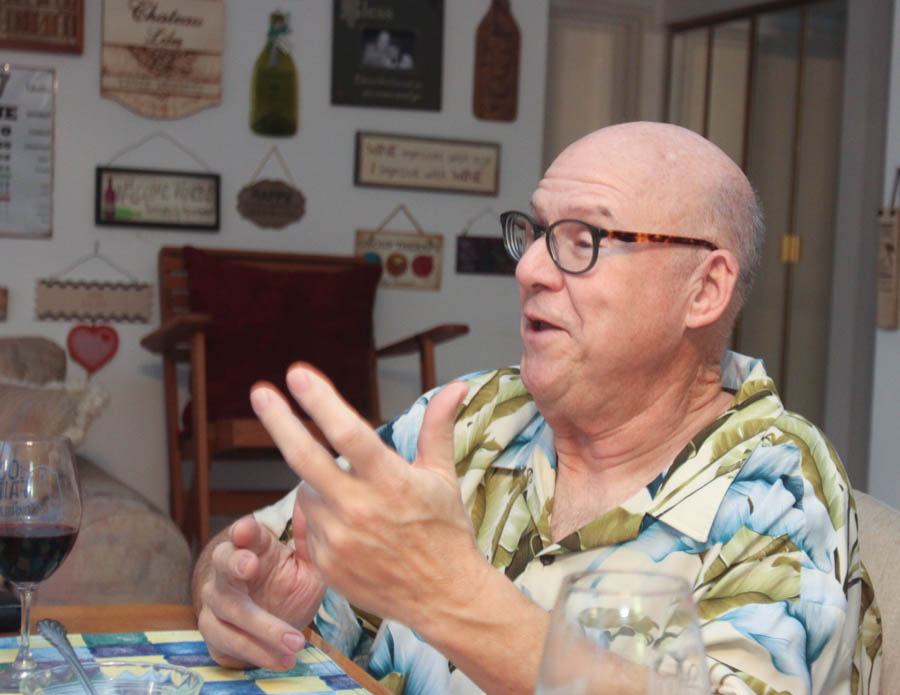 Not animated a bit!

Here comes the belly laughs

We finished dinner with mint chocolate covered with creme de mint!
Saint Patrick's Day The 17th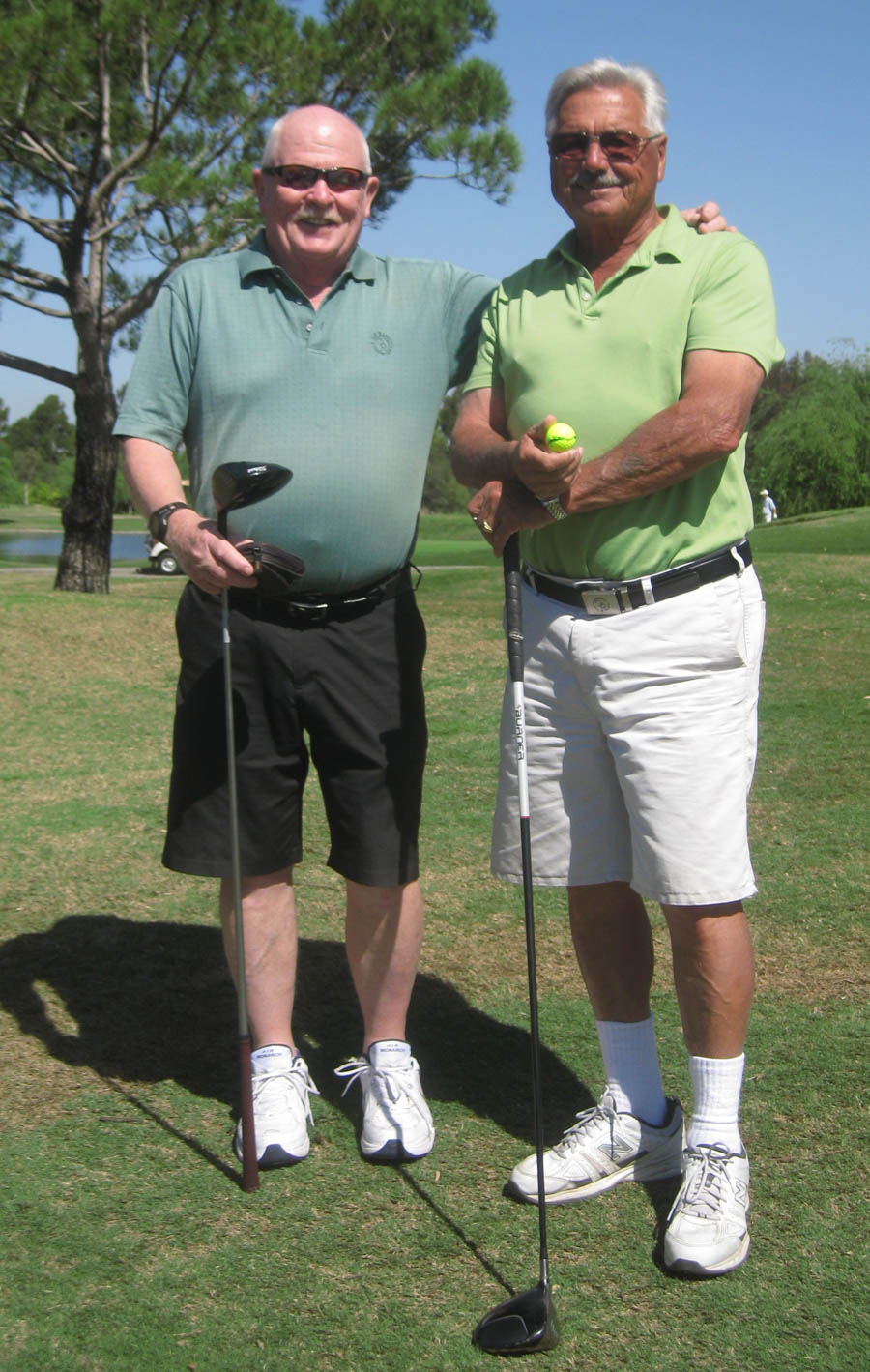 Dressed in green!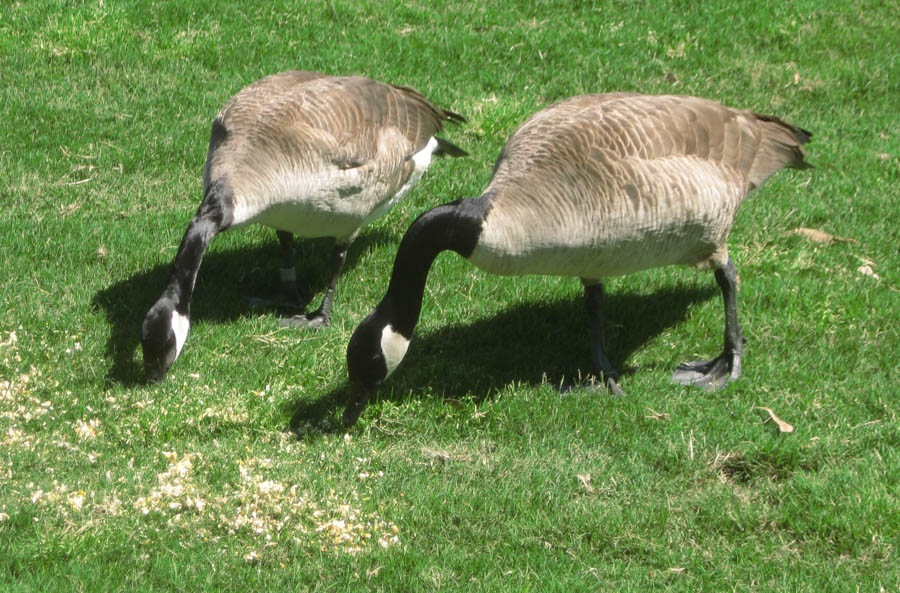 The gooses came running as Sue passed by!

It's 2:45... Time to go to Malarkey's Irish Bar

Thanks Pat and Oscar for saving a table for us! We appreciate it a lot!


Time for an Irish celebration!!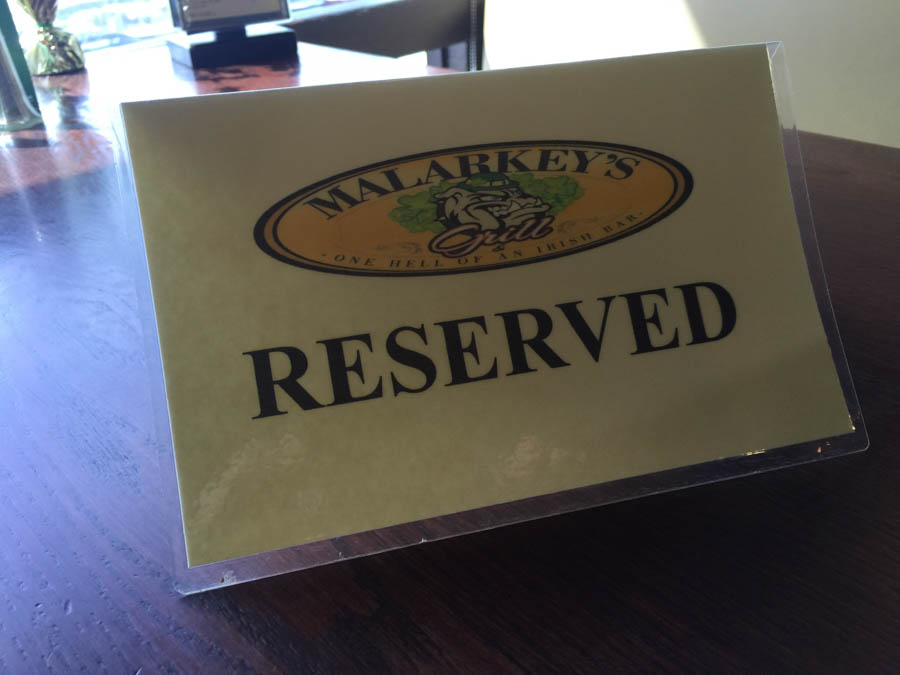 Pat *the owner) and Oscar (the manager) saved us a table by the window!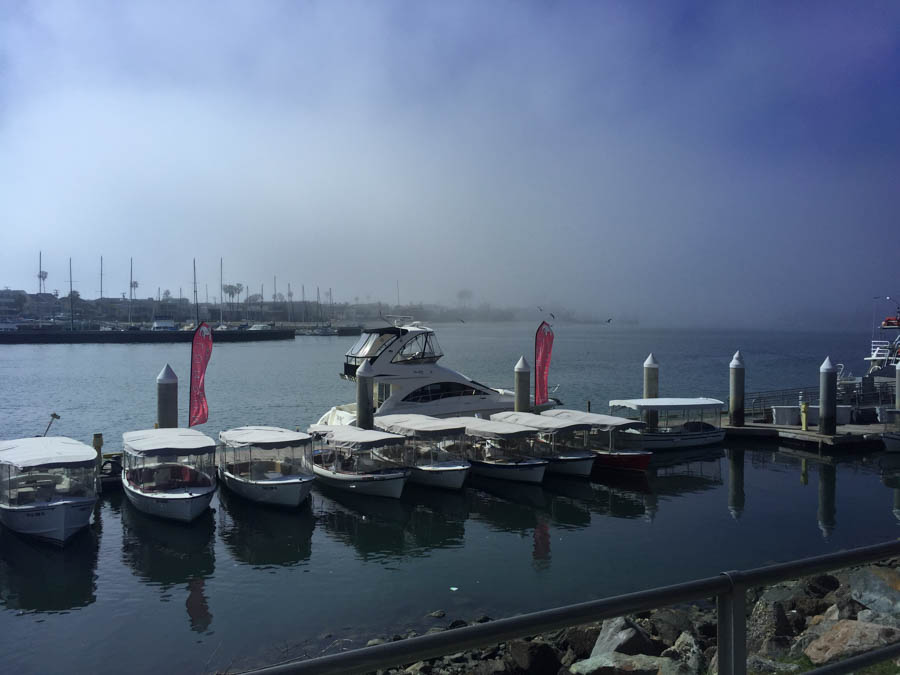 As we came into Seal Beach a strange fog was coming in rapidly....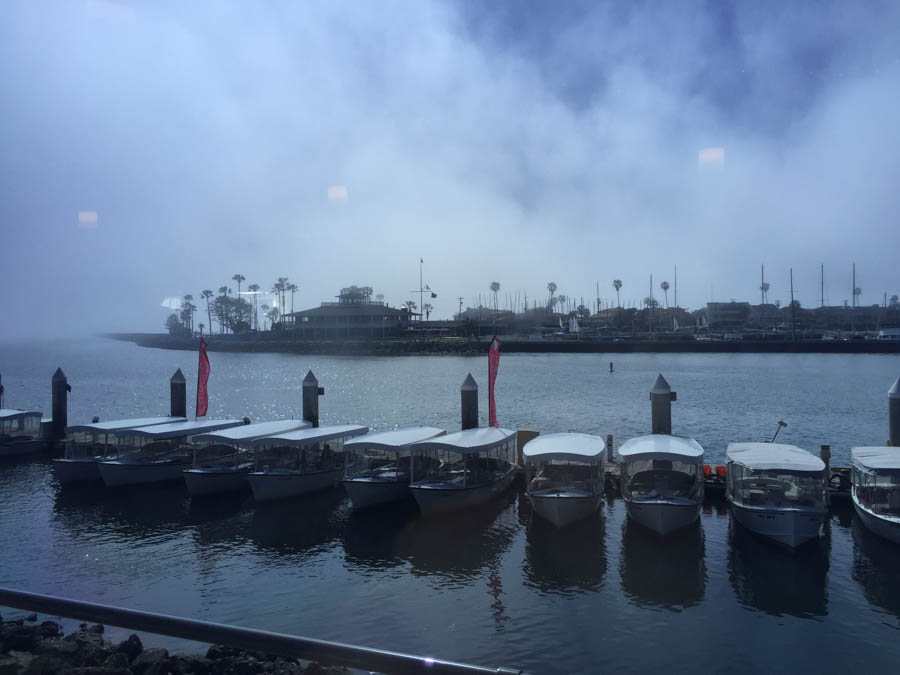 One could not see out the channel into the open sea!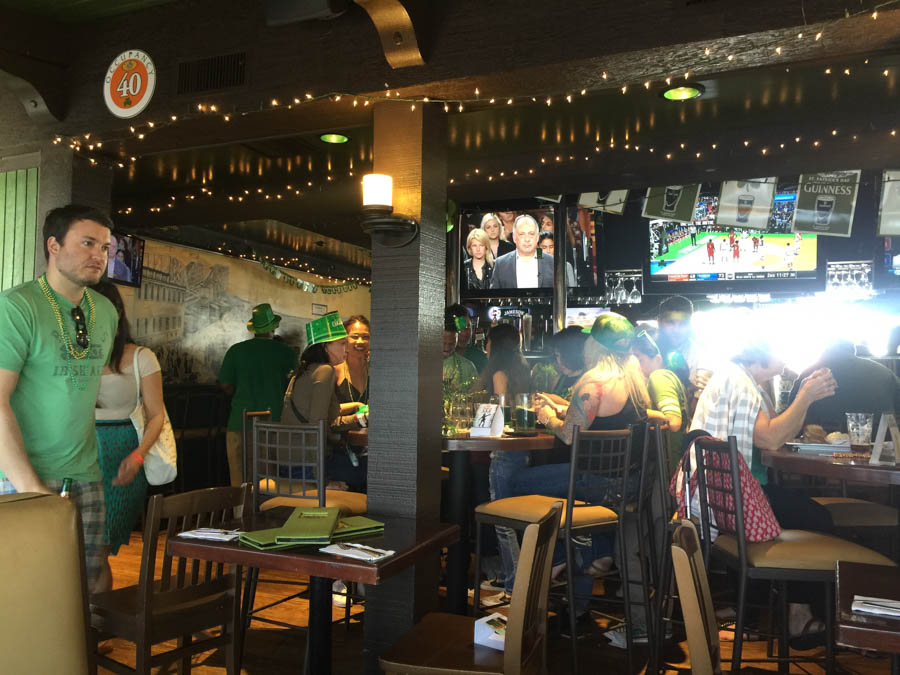 Malarkey's was rocking!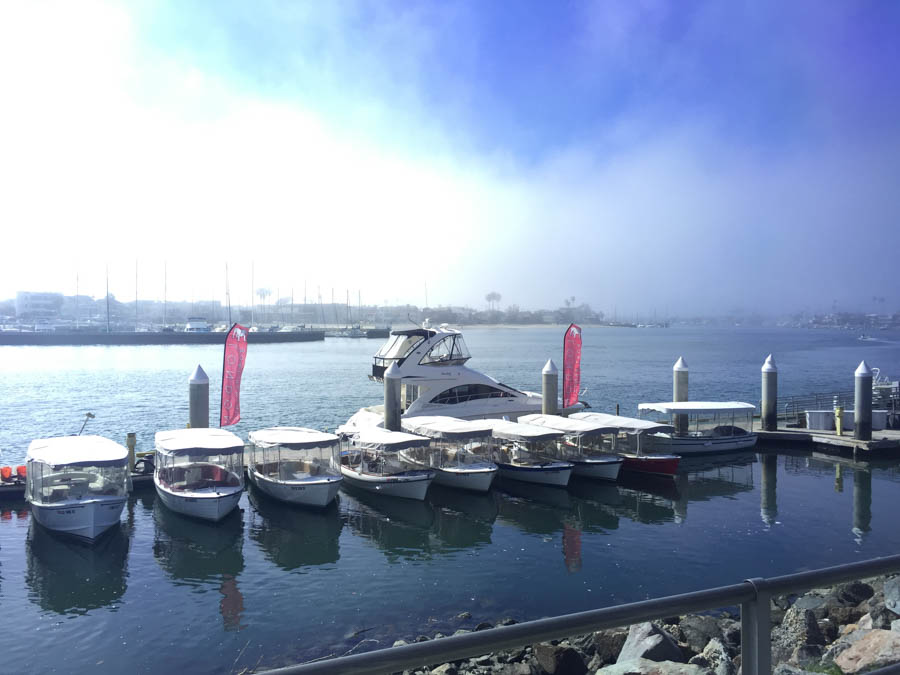 The fig was strange... The temperature at Old Ranch was 74 when we
left and it was 67 as we came into Malarkey's!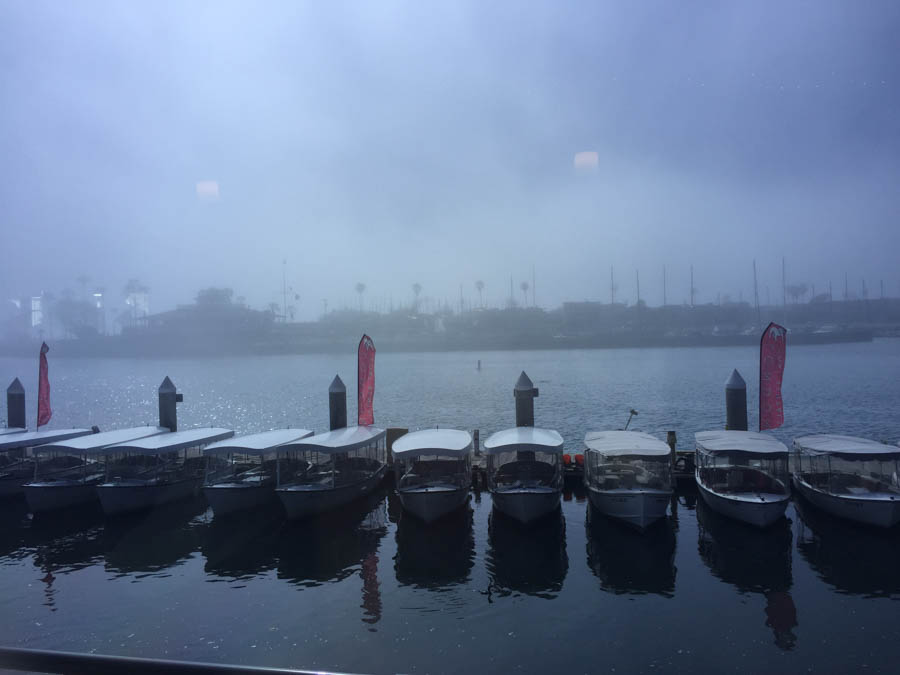 Spooky! Must be the Leprechauns!

Jan has a green drink... They call it a Margarita!
Did You Know? - The Margarita is a cocktail consisting of tequila, triple sec and lime or lemon juice, often served with salt on the rim of the glass. The drink is served shaken with ice, blended with ice, or without ice.

"Oh please... Bring me a green gin!"
Did You Know? - Food coloring, or color additive, is any dye, pigment or substance that imparts color when it is added to food or drink. They come in many forms consisting of liquids, powders, gels, and pastes. Food coloring is used both in commercial food production and in domestic cooking. Due to its safety and general availability, food coloring is also used in a variety of non-food applications including cosmetics, pharmaceuticals, home craft projects and medical devices.
FD&C Green No. 3 – Fast Green FCF, E143 (turquoise shade) is being used today!

Giggles were in massive numbers all afternoon!

Sue and Jan are taking it all in!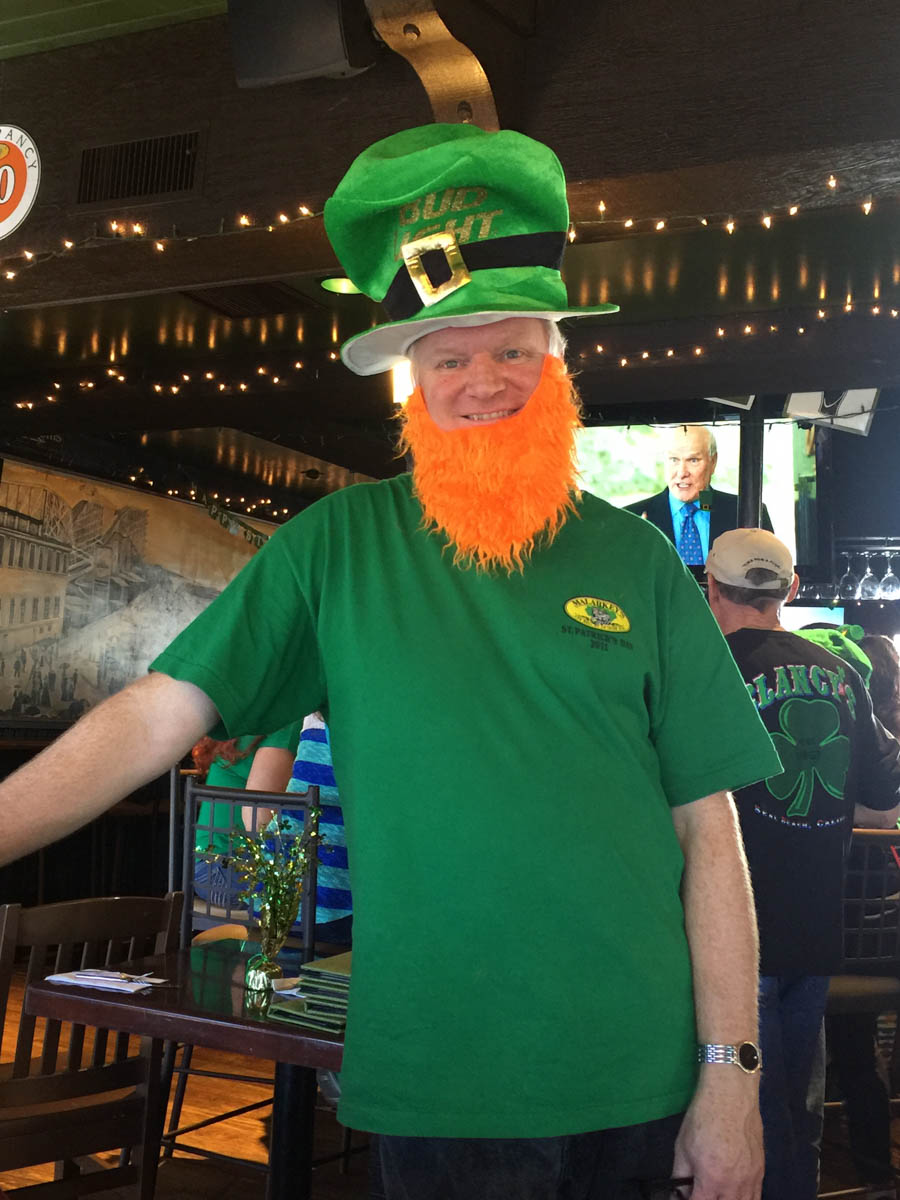 Pat (the owner) was in great shape!

Jan and Bryan tried the Shepherds Pie (Angus ground beef, mashed potatoes, carrots, peas, onion, roasted corn and cheddar cheese)
Did You Know? - In early cookery books, the dish was a means of using leftover roasted meat of any kind, and the pie dish was lined with mashed potato as well as having a mashed potato crust on top.
The term "shepherd's pie" did not appear until 1877, and since then it has been used synonymously with "cottage pie", regardless of whether the principal ingredient was beef or mutton.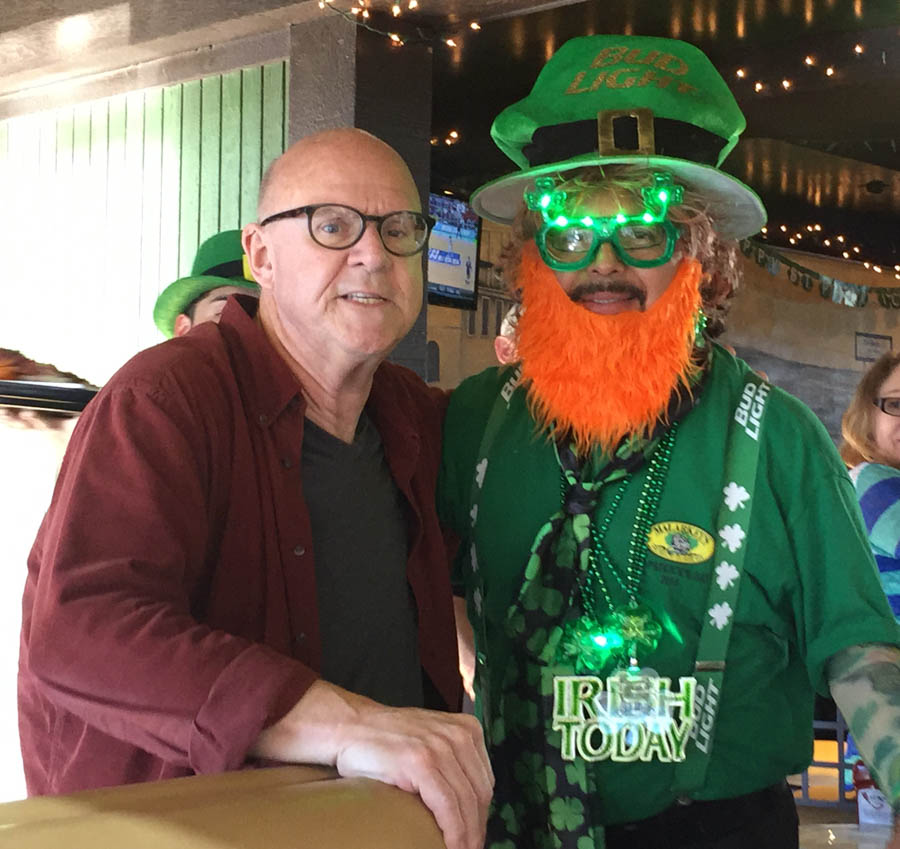 Greg and Oscar cavorting!

Oscar even lights up!

Brian got is alcohol-free green beer!

The table was beginning to get a little silly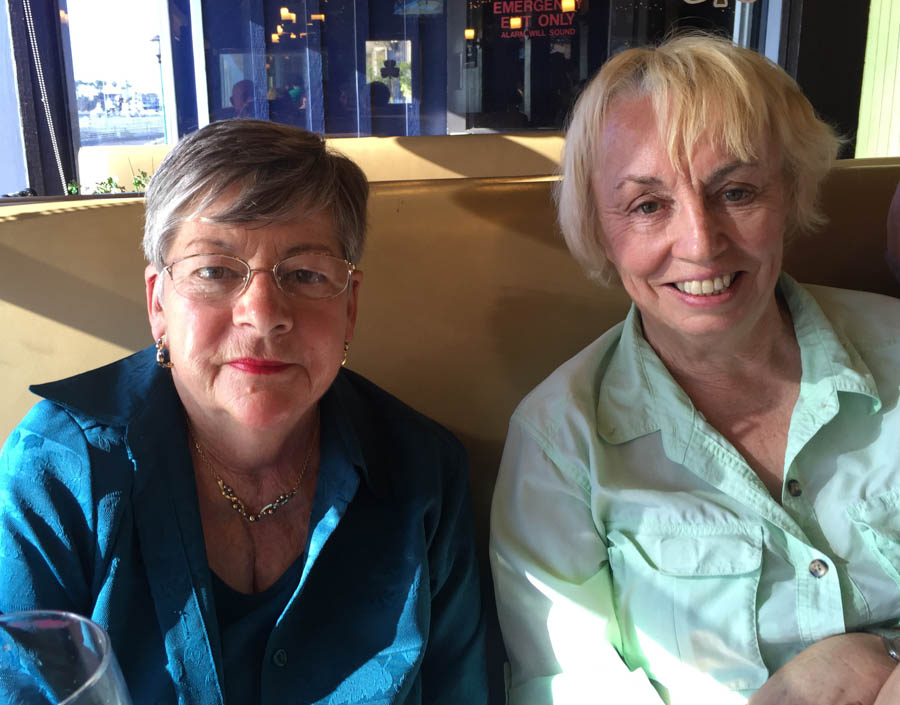 "We are serious... It's just the guys!"

"Sheppard's Pie was excellent!"

"Great visit but a little loud!"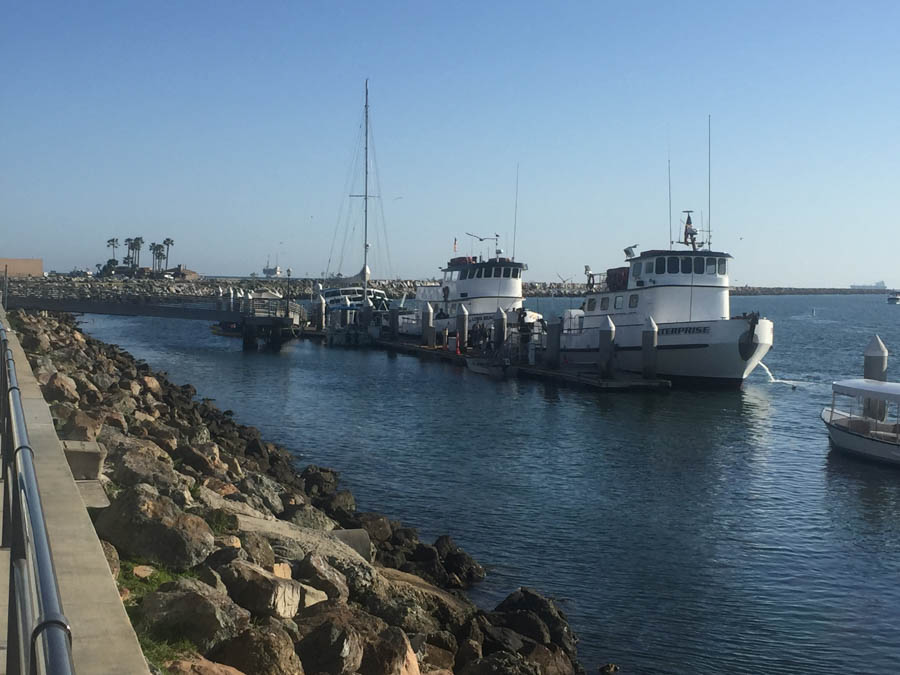 The fog disappeared!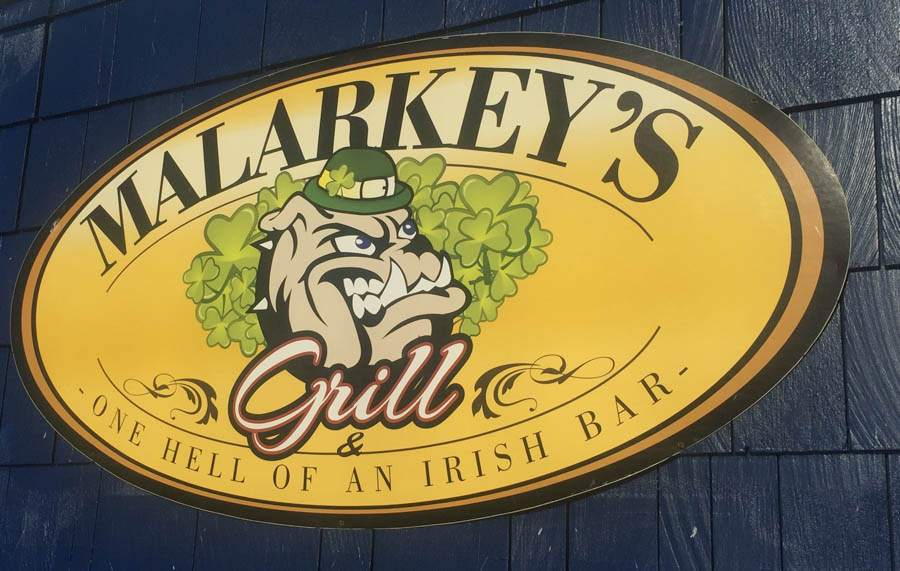 Bye Malarkey's... We had a great time!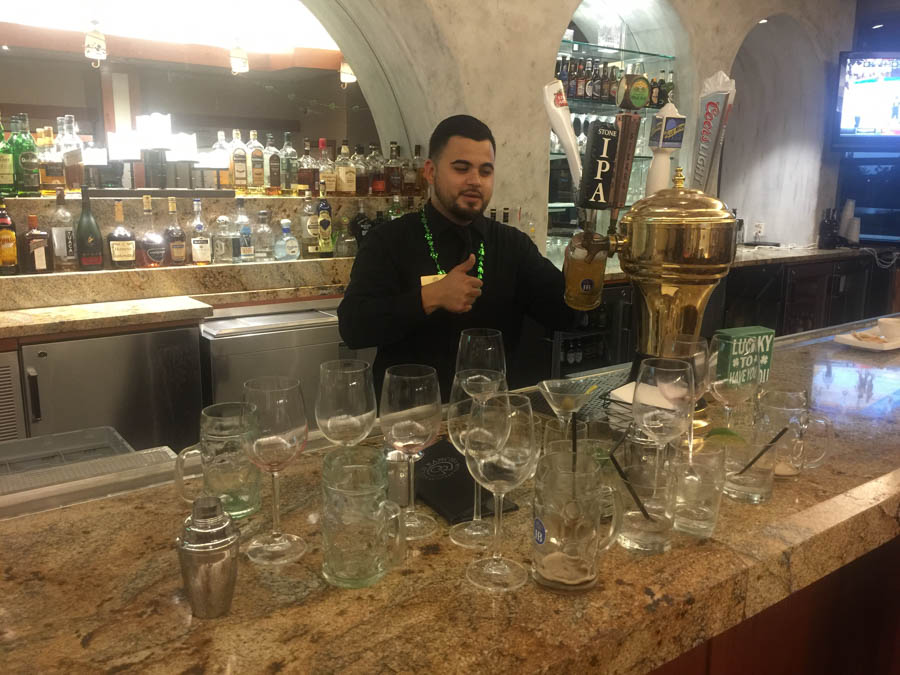 Arturo was working hard.... We stopped in to drop off a birthday card to one of the staff members

We went to The Phoenix Club to dance!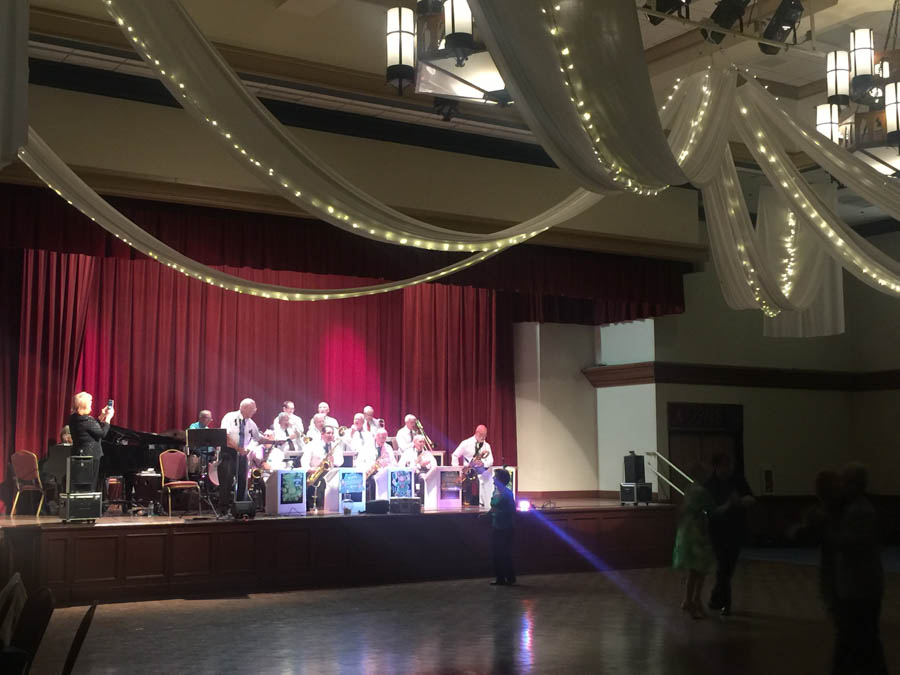 Great fun with friends!