We Come Together Again (Page One)
(April 20th 2012) Last Updated: 09/11/2019 10:38:AM
In Summary...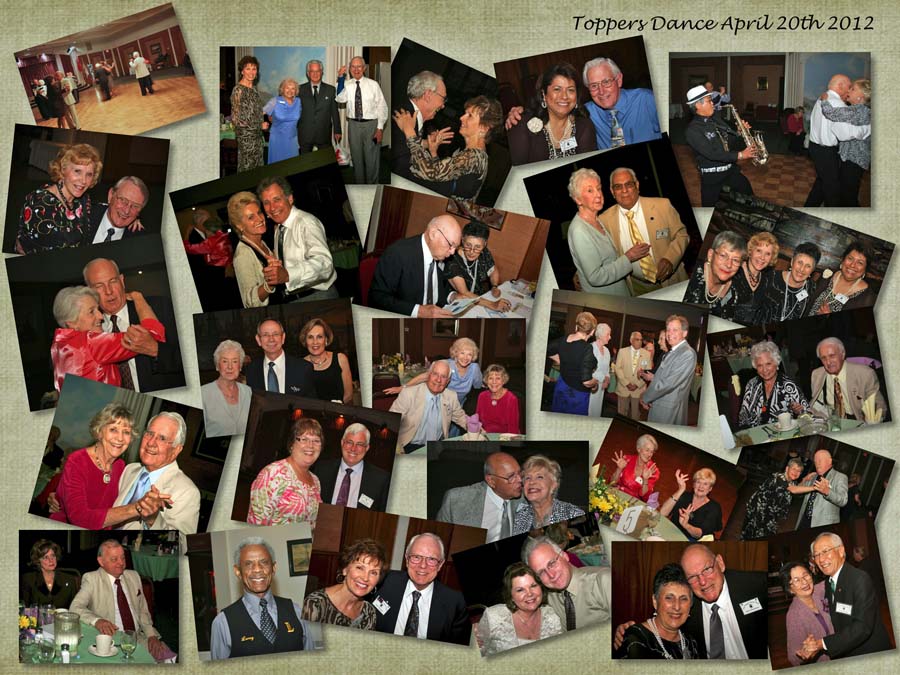 Click to see the full sized image (3200px by 2400px)
Comics Anyone???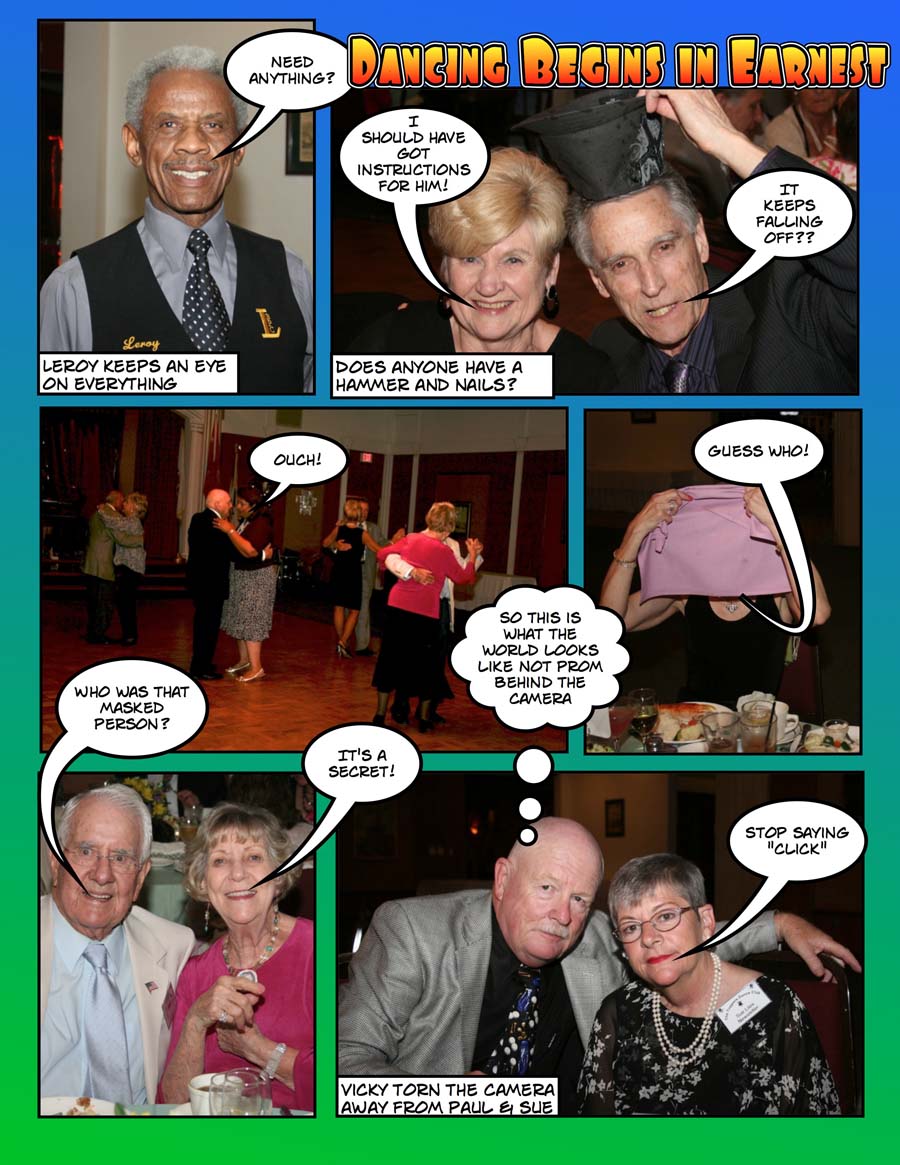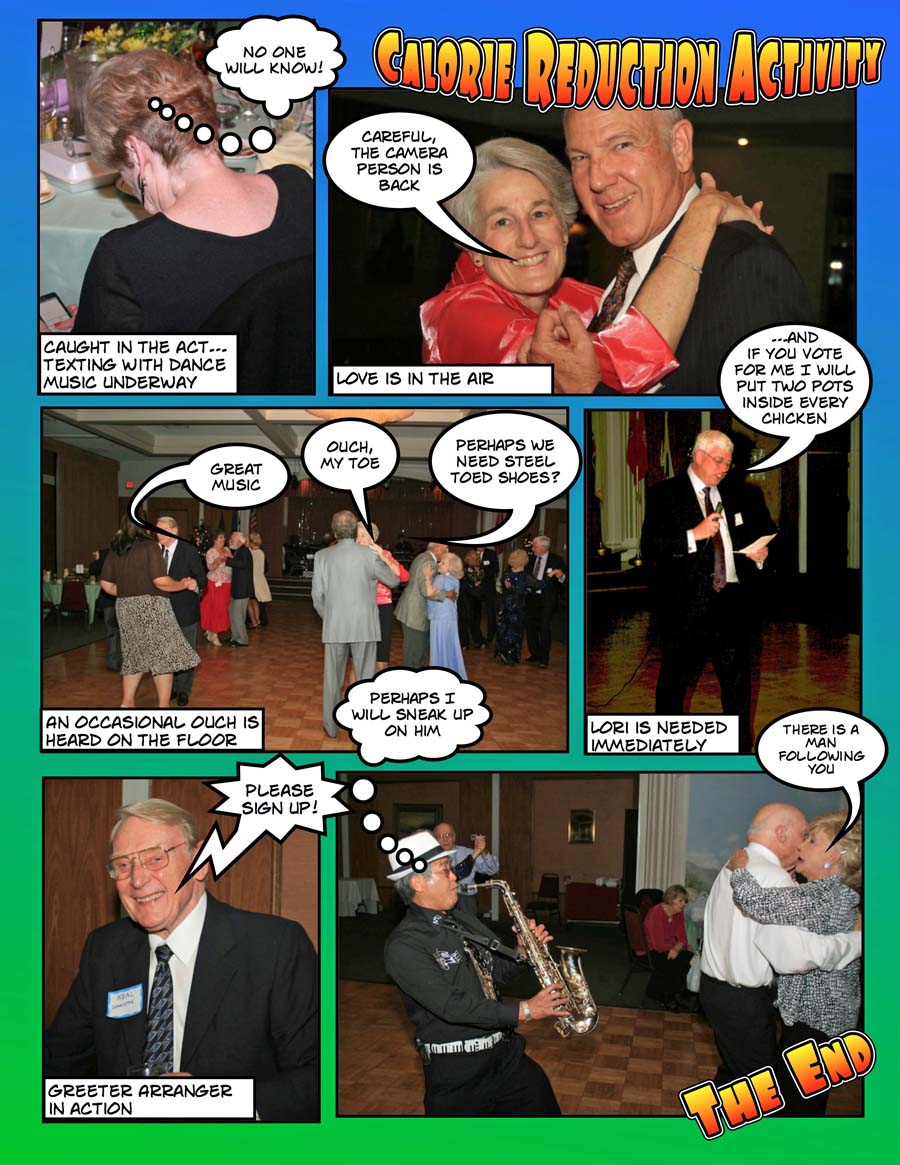 Let The Party Begin!

We are greeted by Herb and Irene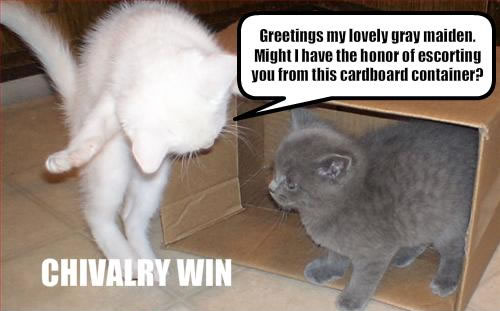 Sometimes Herbie gets carried away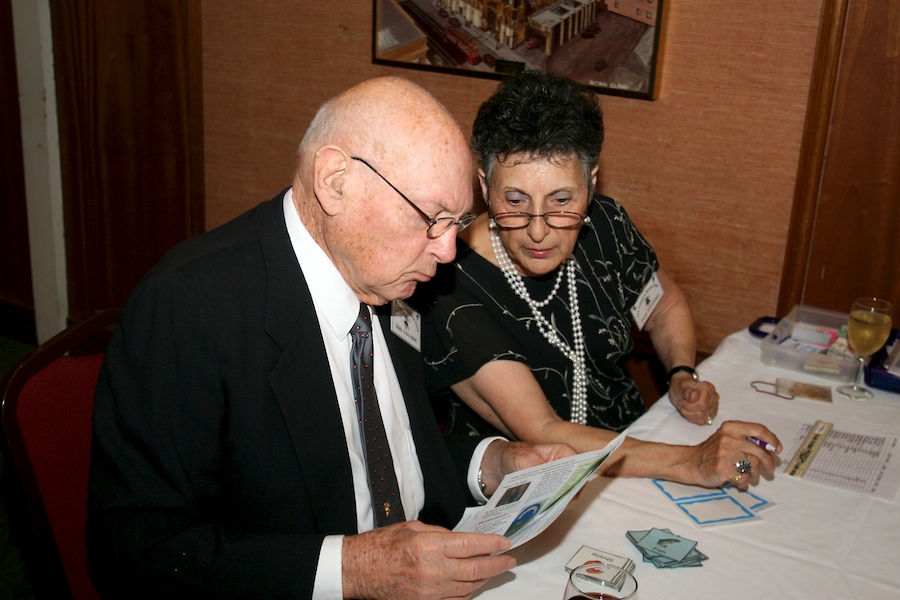 No... Only Santa gets to check the list twice!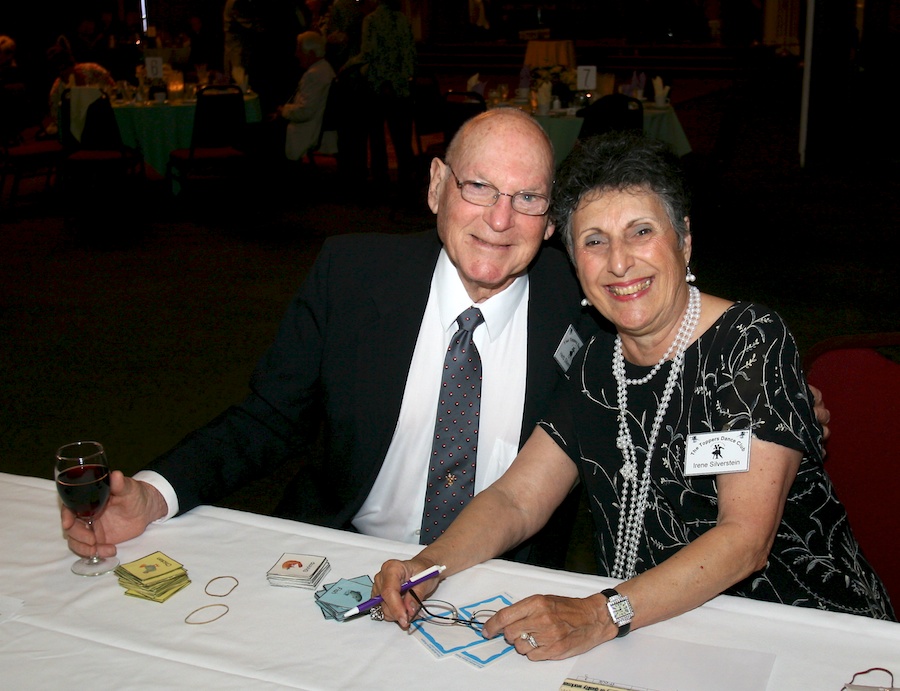 Miles of smiles!!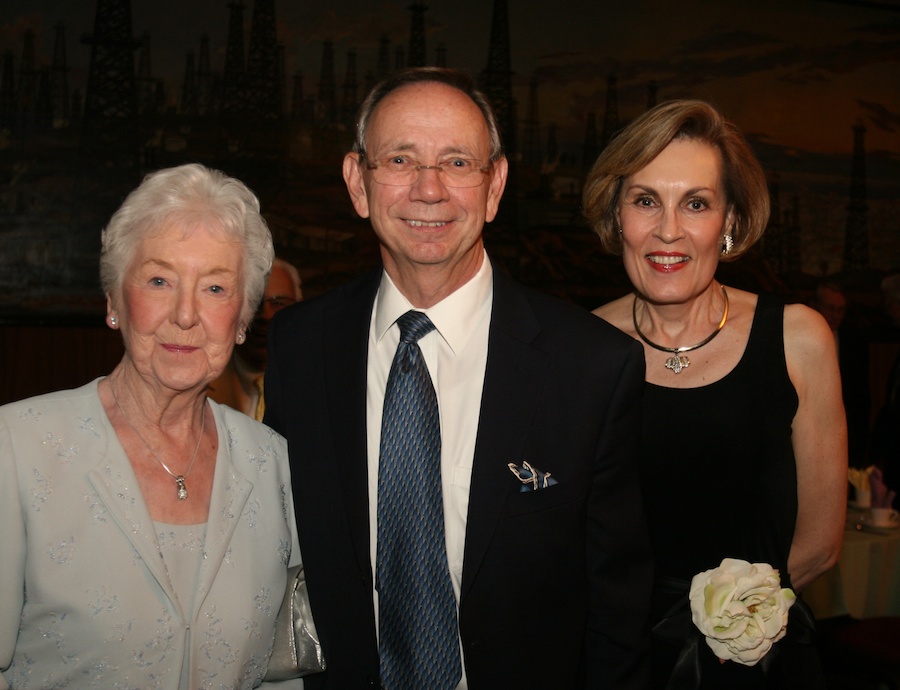 Caught mid conversation!

Hello Jonathan... Glad you are back with us!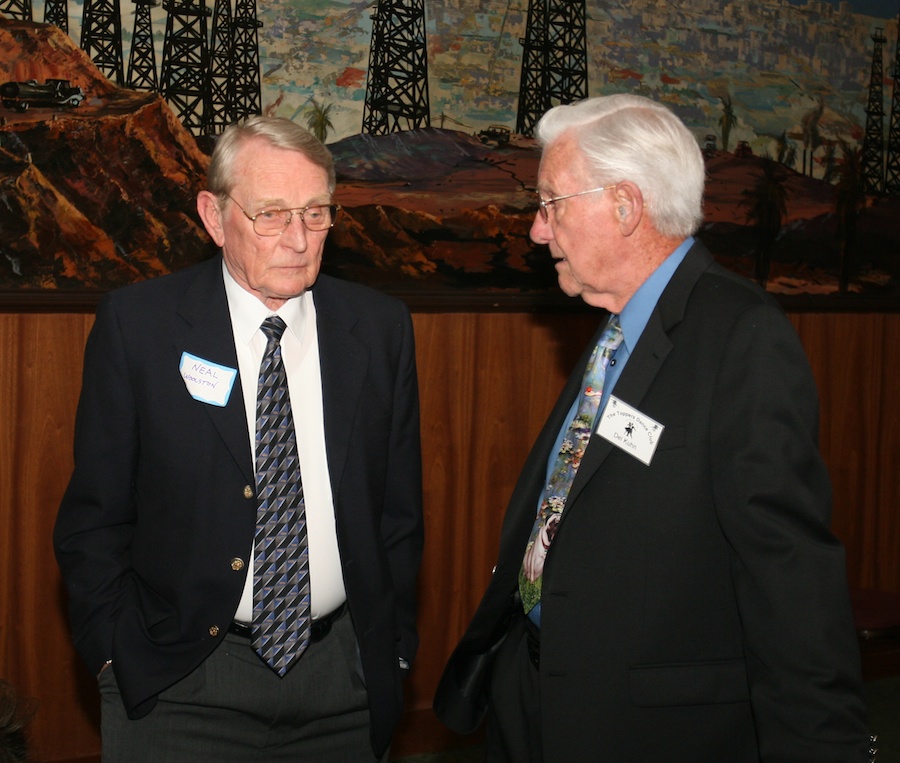 Matters of great importance?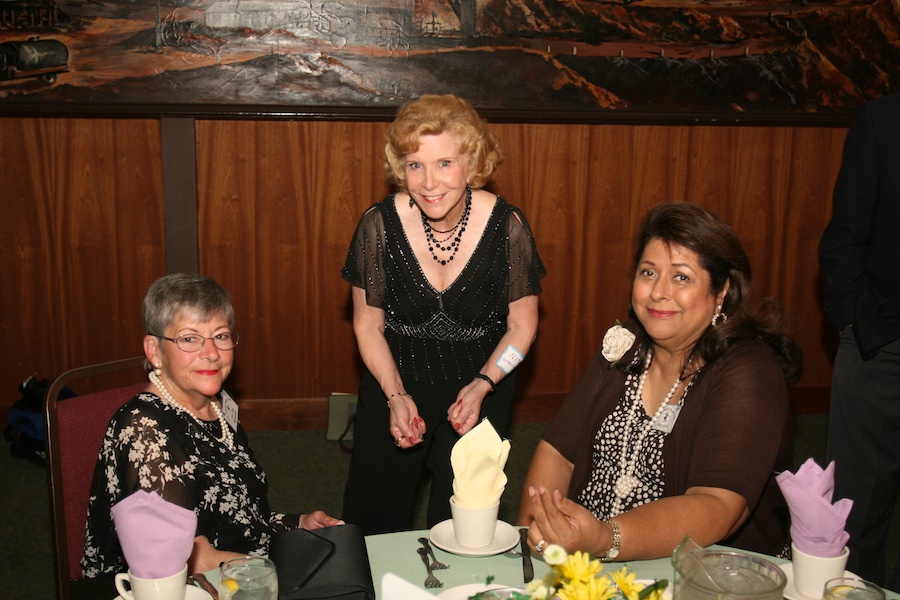 Nita stops to chat with Sue and Vicky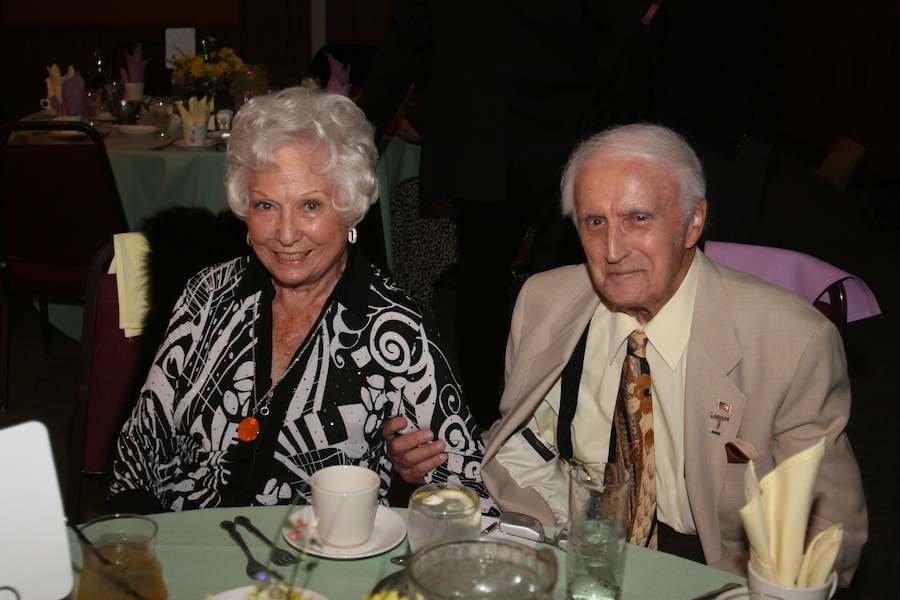 Great tie!!! We need a tie contest next month!
Merretta and Robert (Bob) Potthast (Long Beach)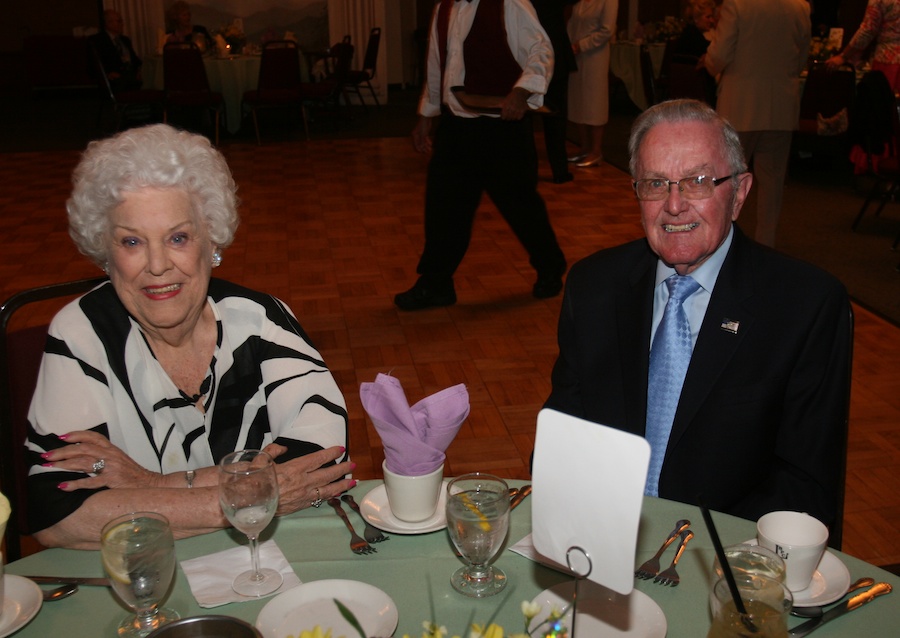 Martha and Arden (Ace) Yeam (Seal Beach)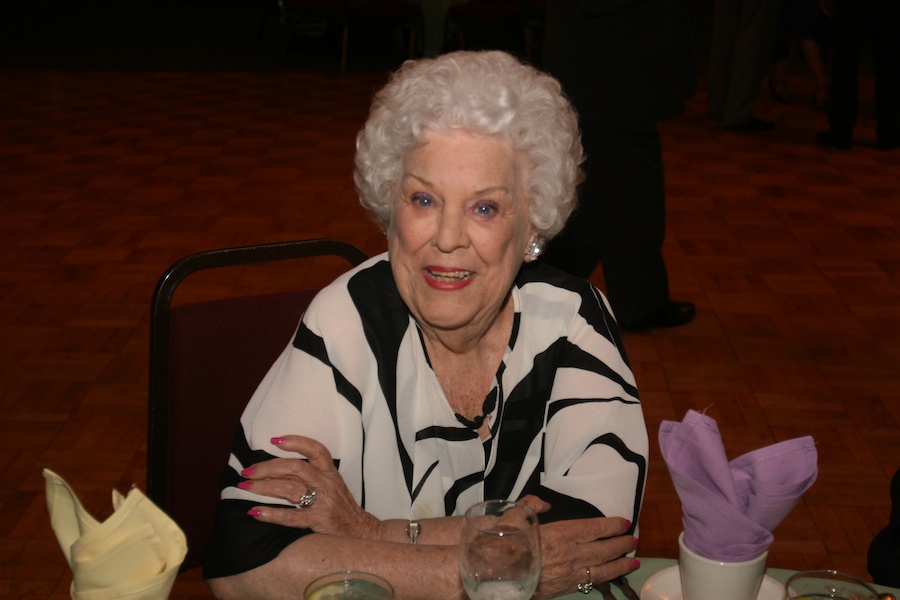 "I know a secret!!"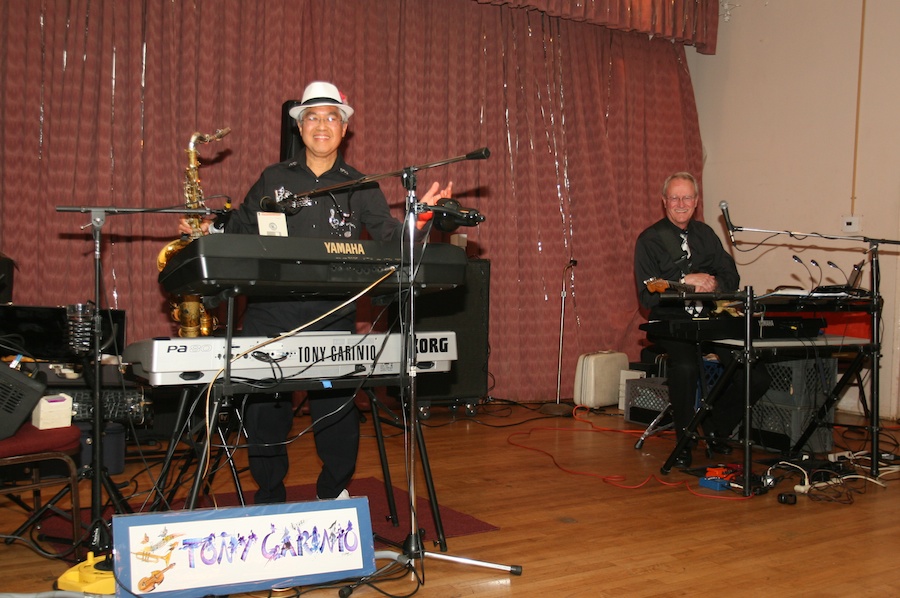 Tony is warming up for a great evening of dancing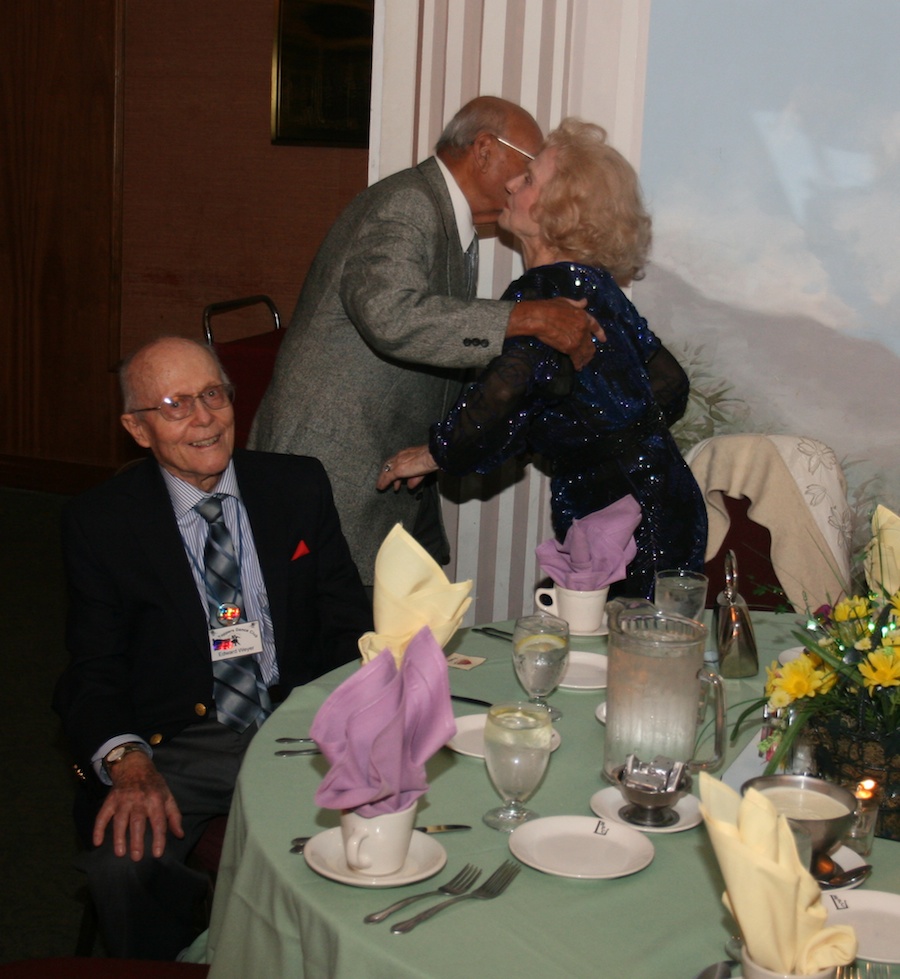 "Greetings... Haven 't seen you in a month!"
Al greets Natalie Emery (Long Beach) and Edward Weyer (Lakewood)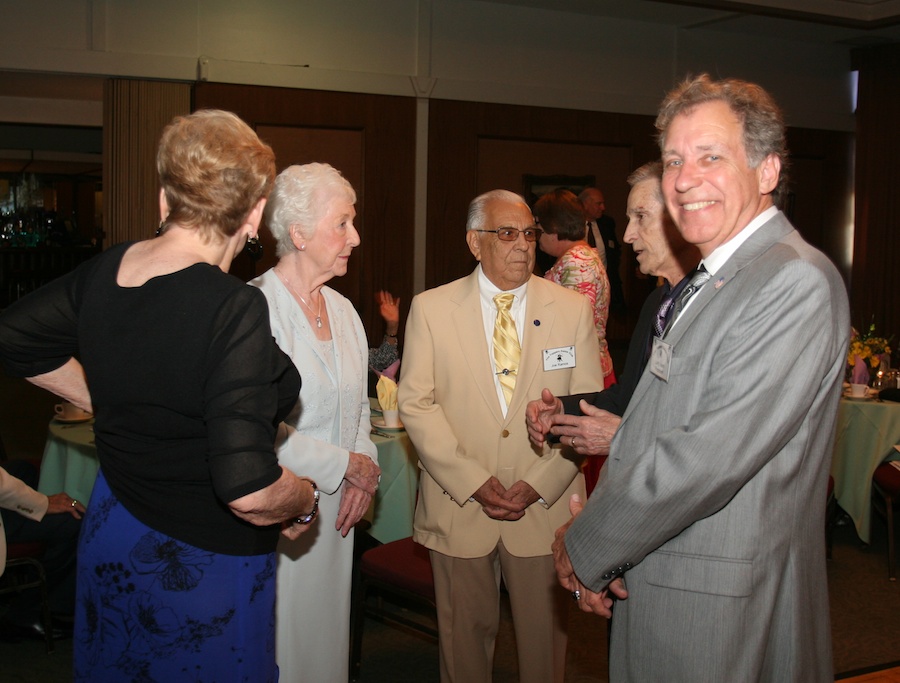 Catcing up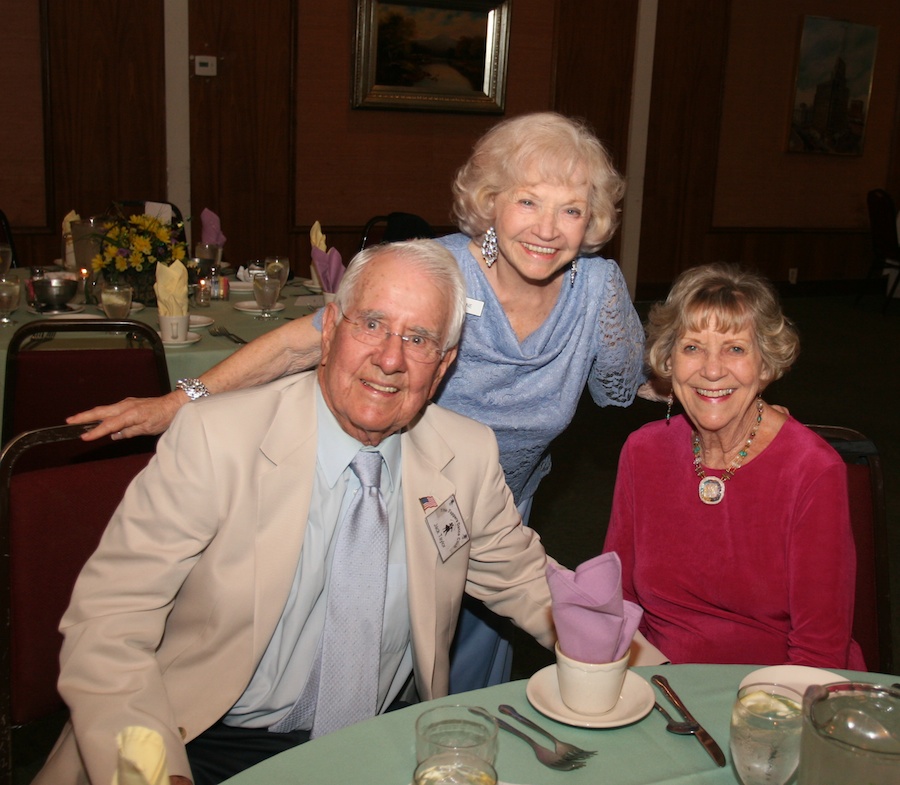 Natalie visits with Joyce Rothrock and Jack Taylor (Long Beach)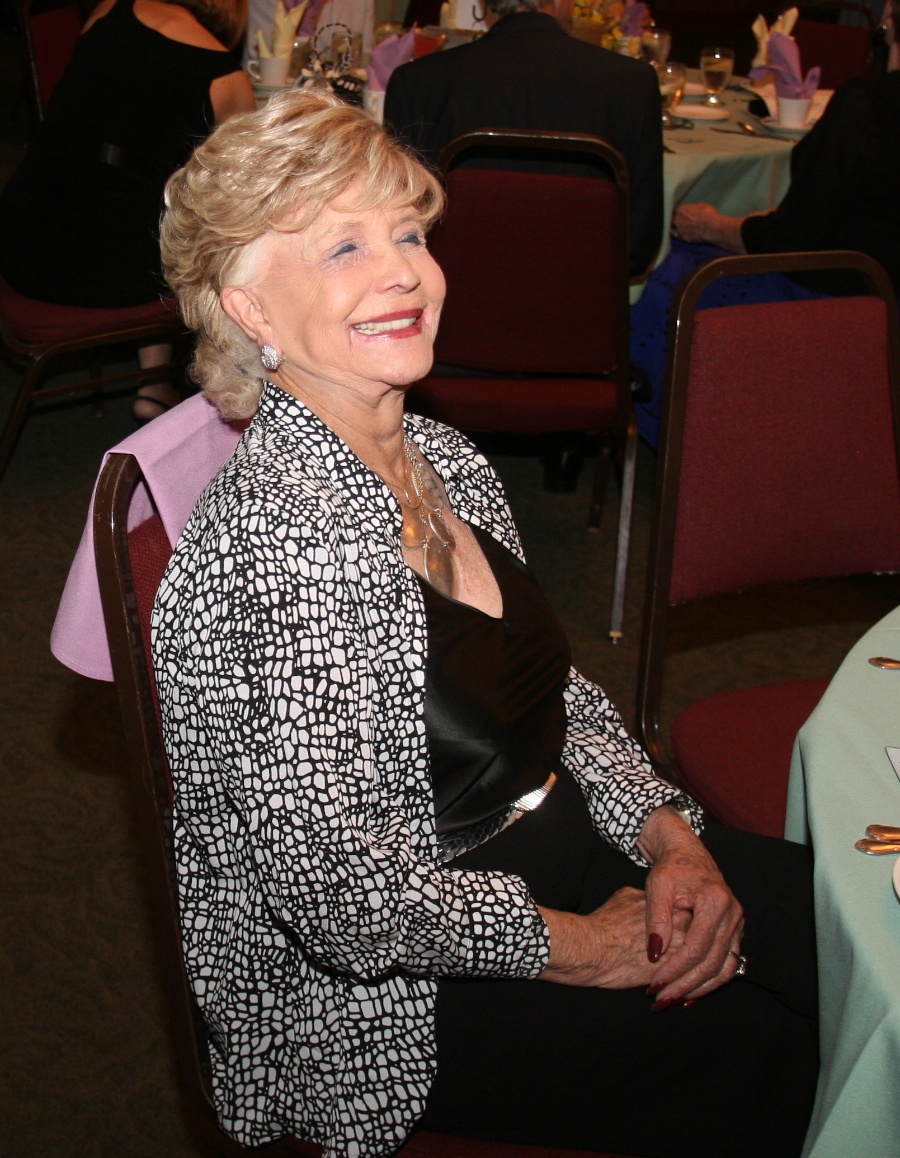 OK Mickey.... Out with it... Share!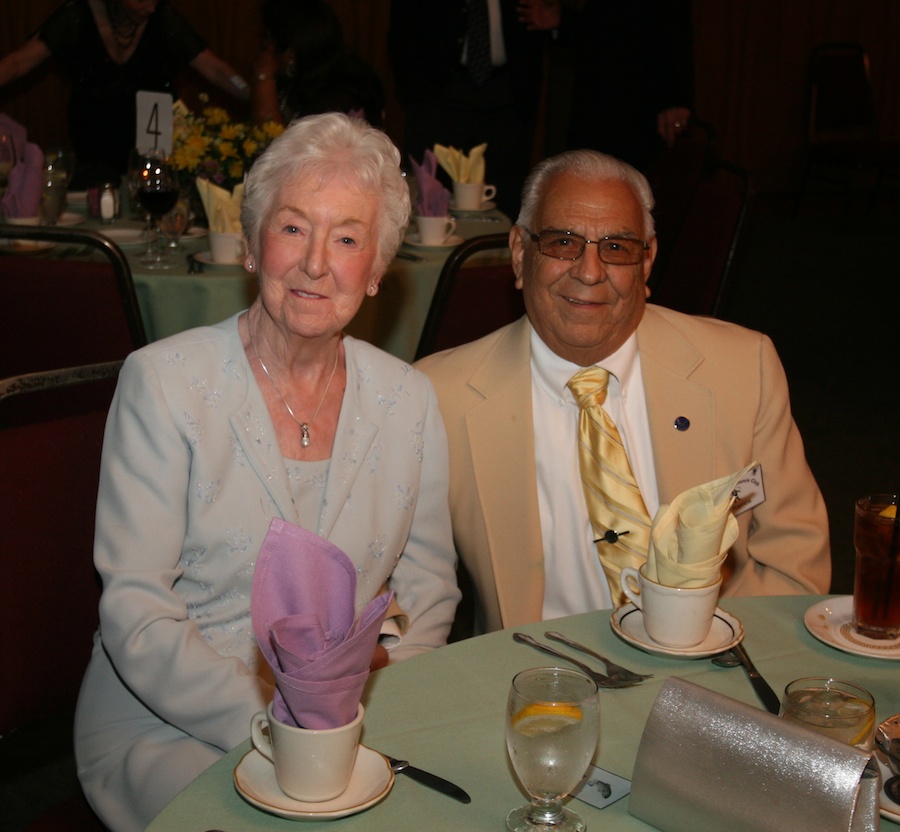 Joe Ramos (Long Beach) and Ella Jolly (Harbor City)

Our Secretary and Vice President make the rounds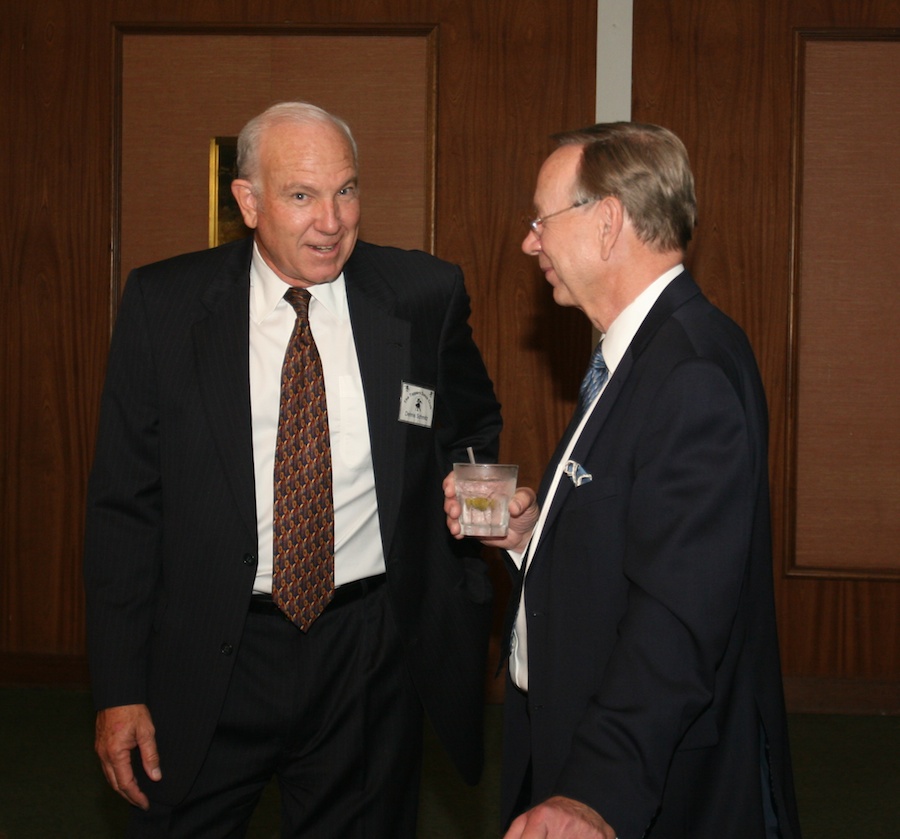 ...More serious business when Dennis and Tom get together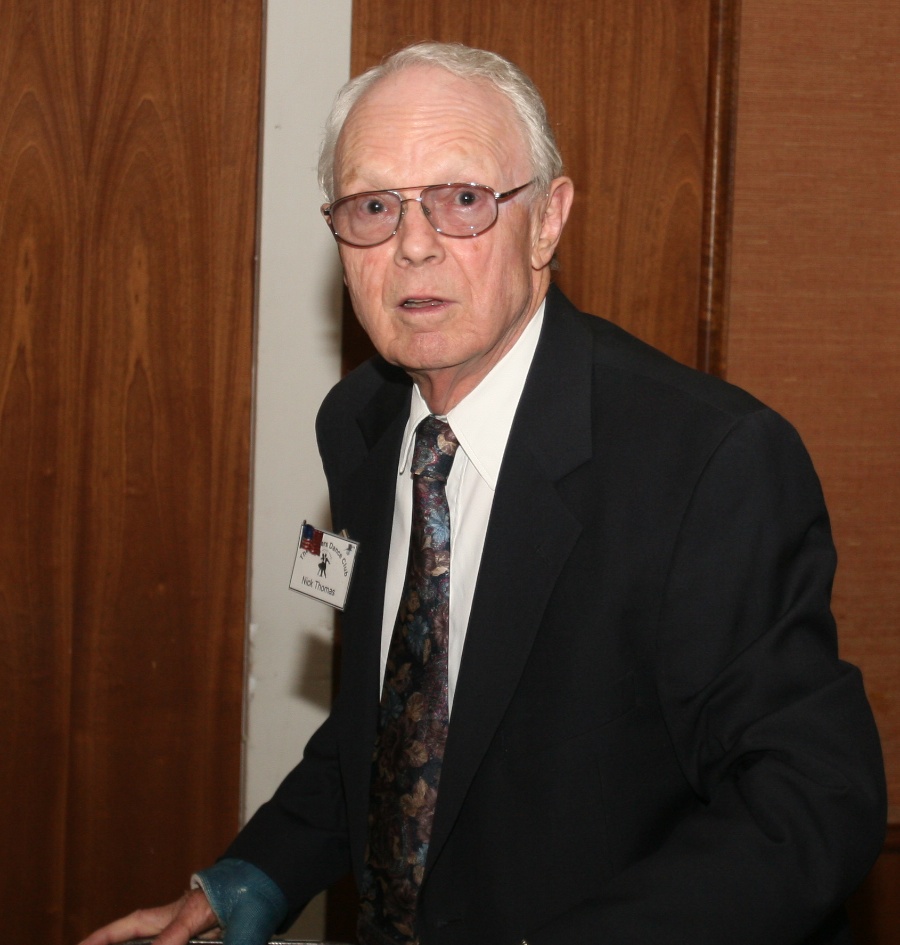 Caugh in the act... Nick was attempting to hide his disguise (note the wrist)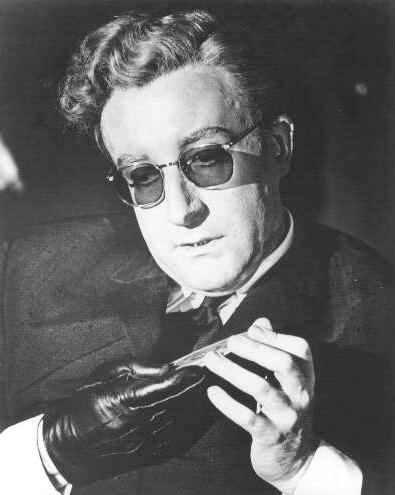 Similarities????
Did You Remember?? - Dr. Strangelove or: How I Learned to Stop Worrying and Love the Bomb, commonly known as Dr. Strangelove, is a 1964 black comedy film which satirizes the nuclear scare. It was directed, produced, and co-written by Stanley Kubrick, starring Peter Sellers and George C. Scott, and featuring Sterling Hayden, Keenan Wynn, and Slim Pickens. The film is loosely based on Peter George's Cold War thriller novel Red Alert, also known as Two Hours to Doom.
The story concerns an unhinged United States Air Force general who orders a first strike nuclear attack on the Soviet Union. It follows the President of the United States, his advisors, the Joint Chiefs of Staff, and a Royal Air Force (RAF) officer as they try to recall the bombers to prevent a nuclear apocalypse. It separately follows the crew of one B-52 as they try to deliver their payload. In 1989, the United States Library of Congress deemed the film "culturally significant" and selected it for preservation in the National Film Registry. It was listed as number three on AFI's 100 Years...100 Laughs.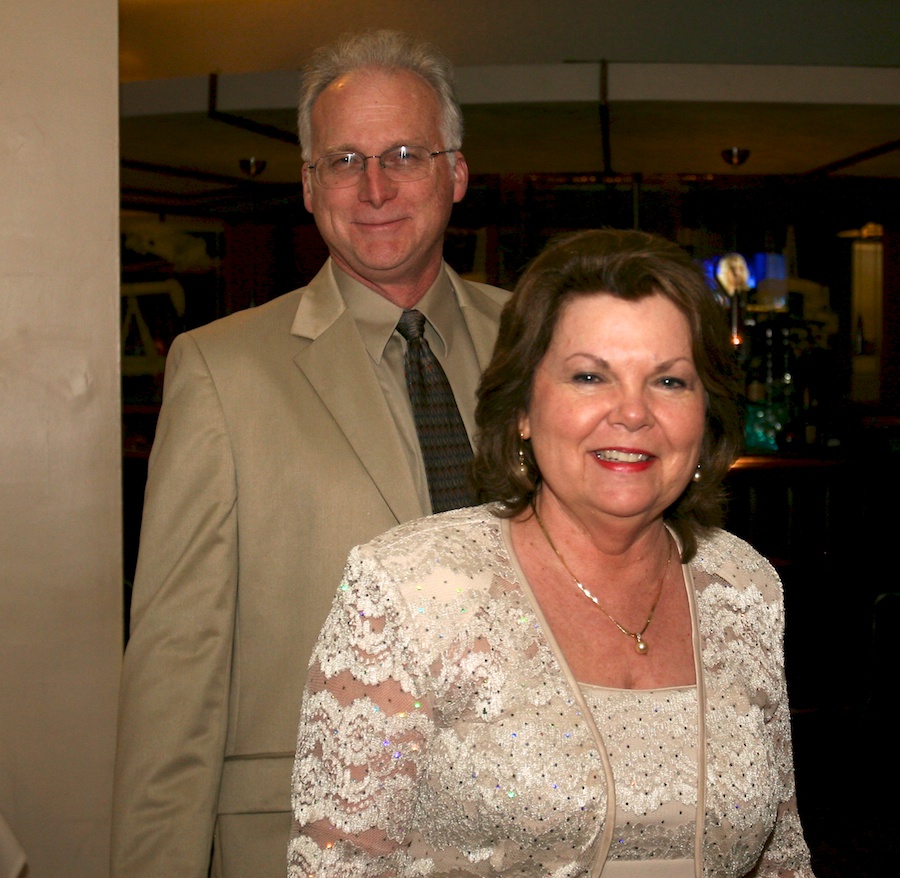 Linda & Craig Colby (La Mirada)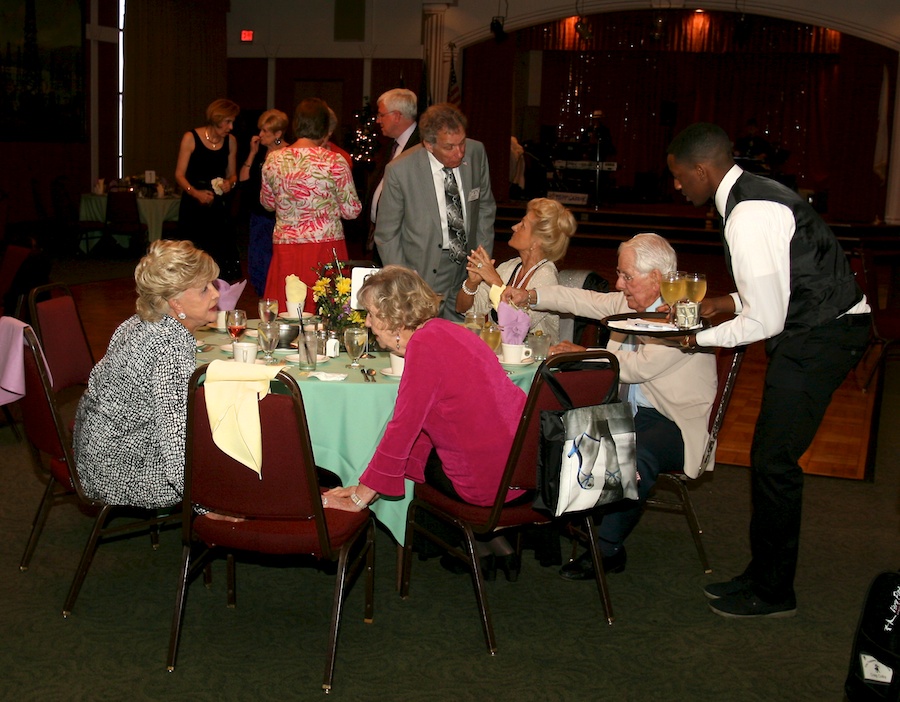 Visiting is fully underway now... Wine is flowing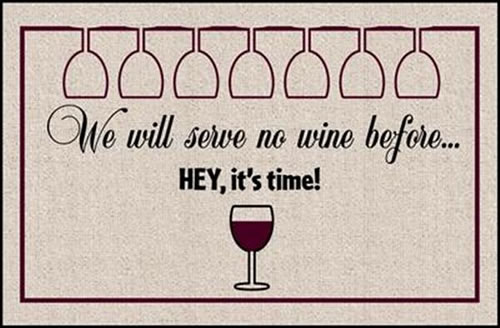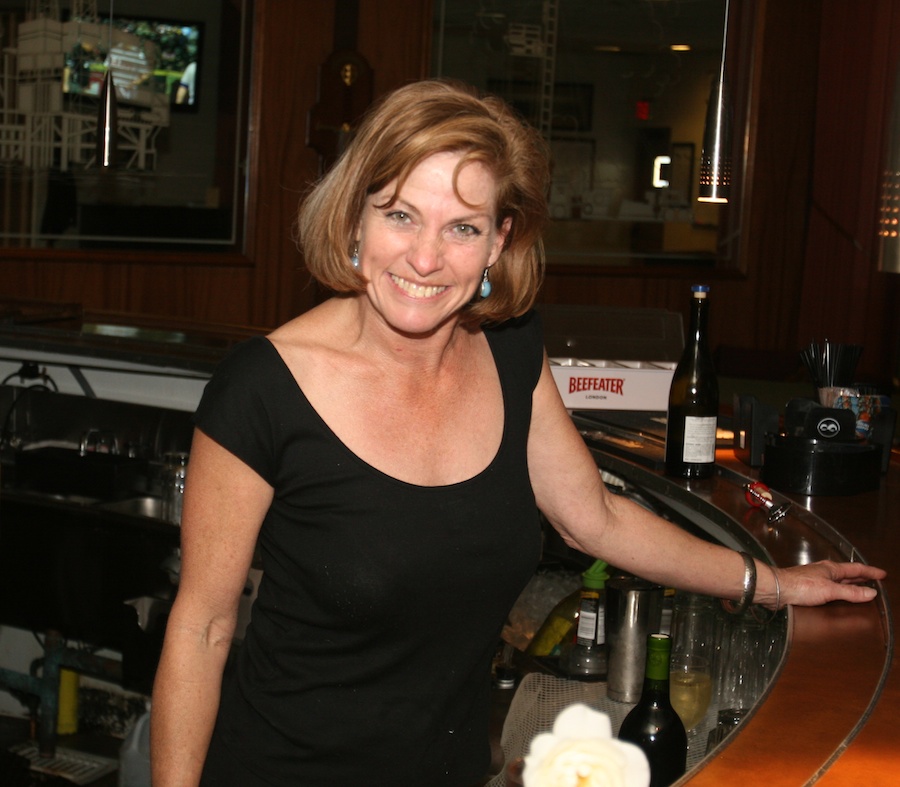 "Hello there.... What can I get for you??"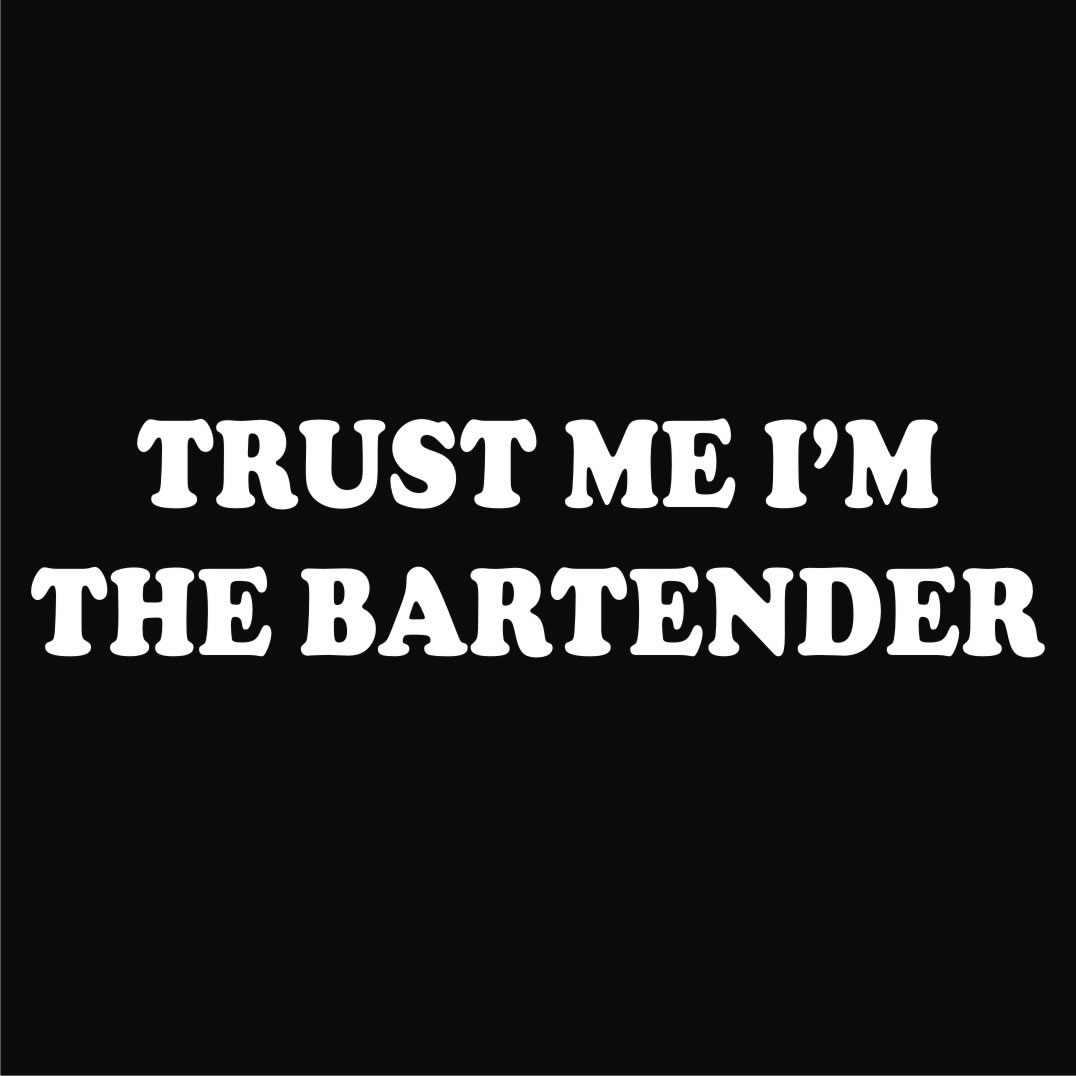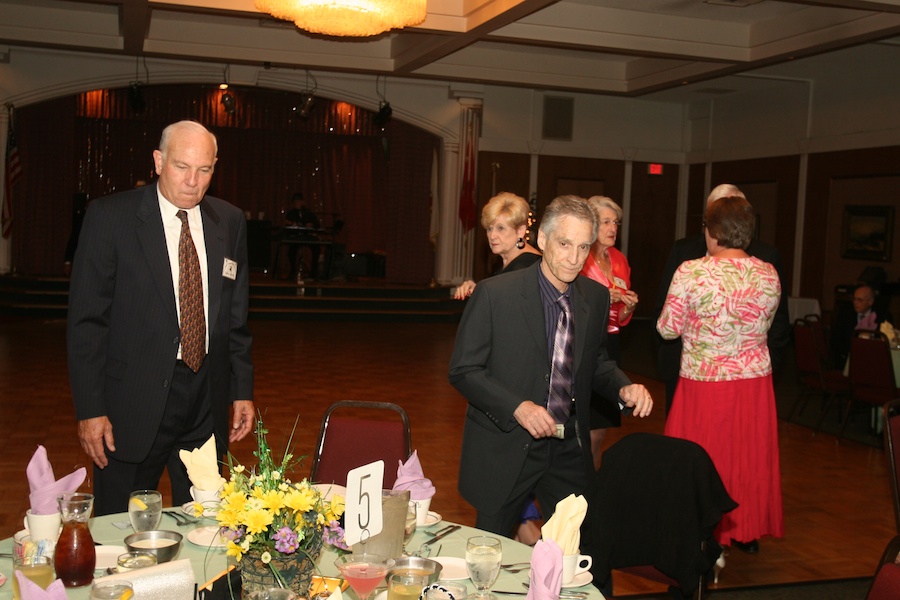 Almost escaped from the dance floor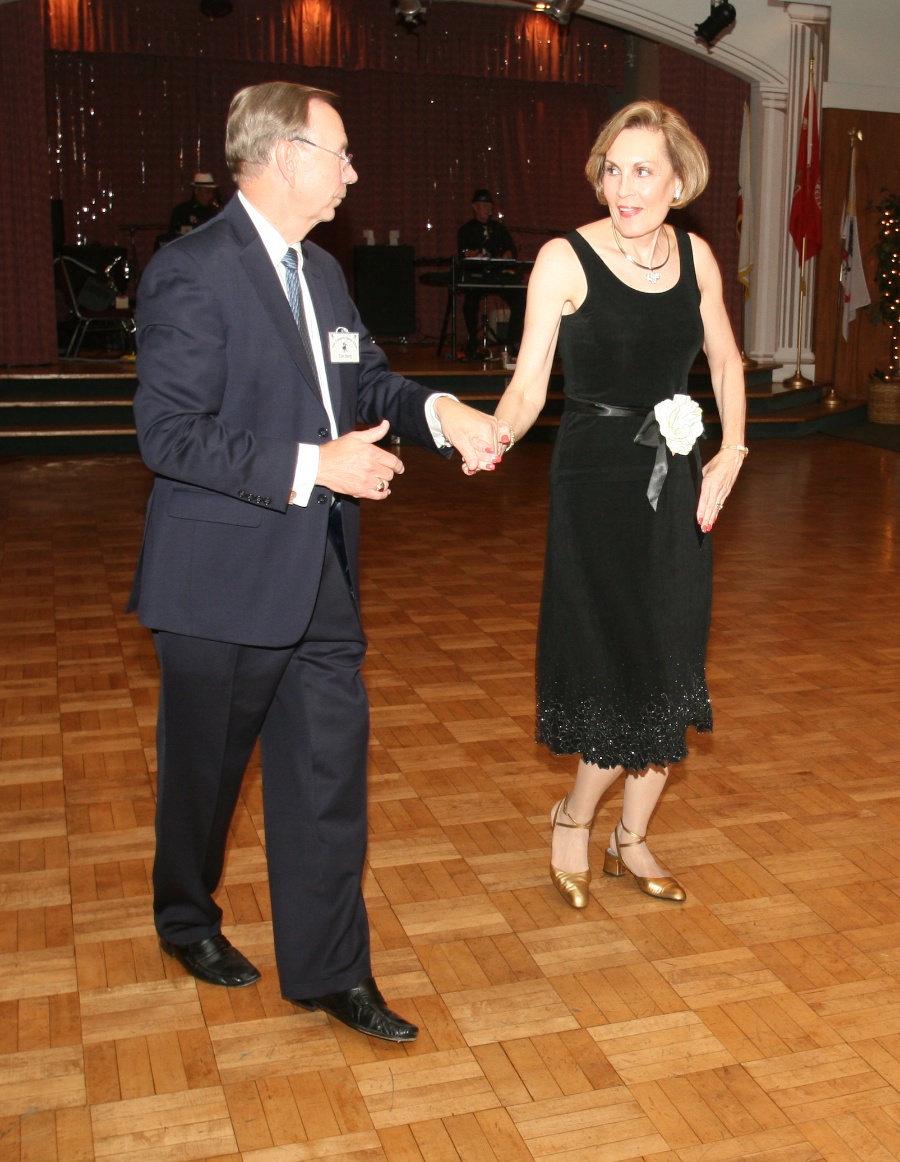 The dance demonstration begins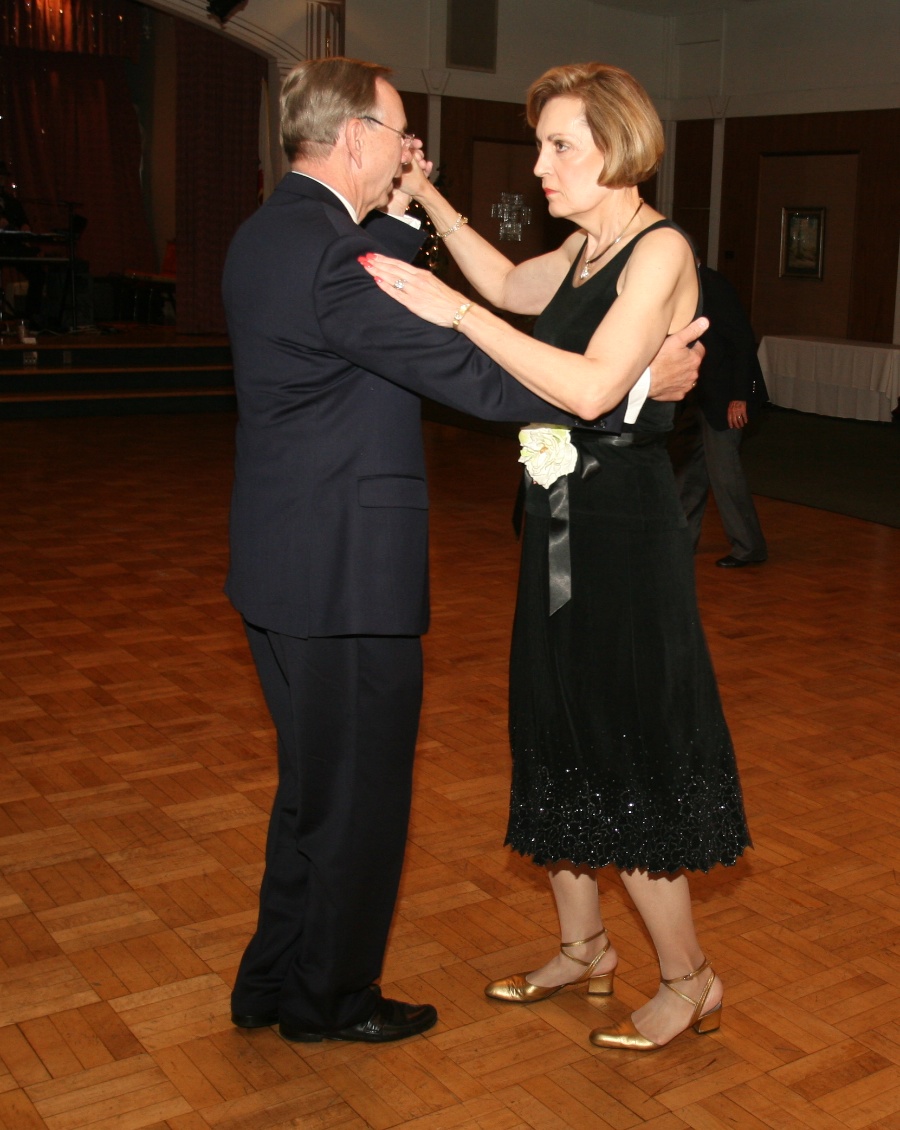 "Now be serious... I am trying to lead!"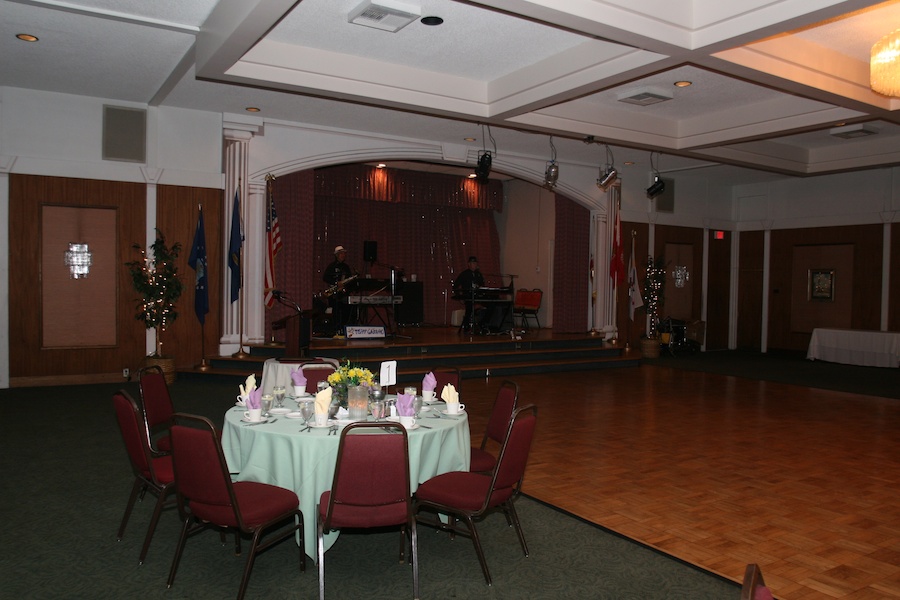 Table #1 is now a special table.... It's a buffer from the speakers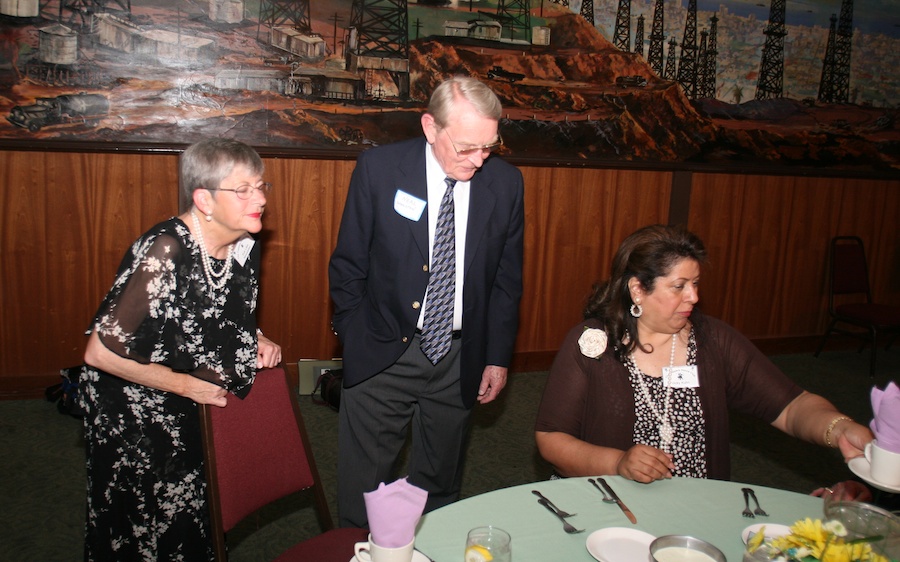 Neal makes the rounds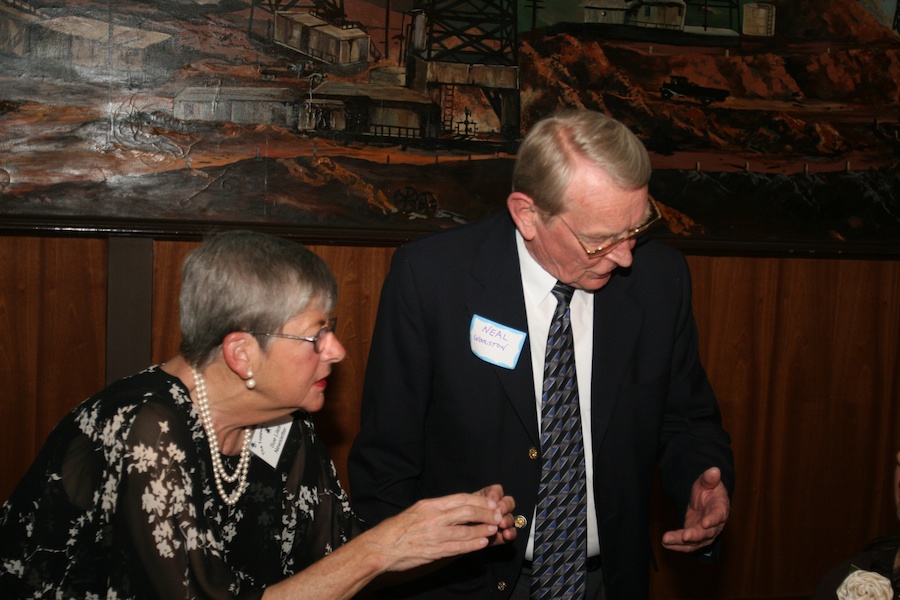 There is a lot of 'splaining going on here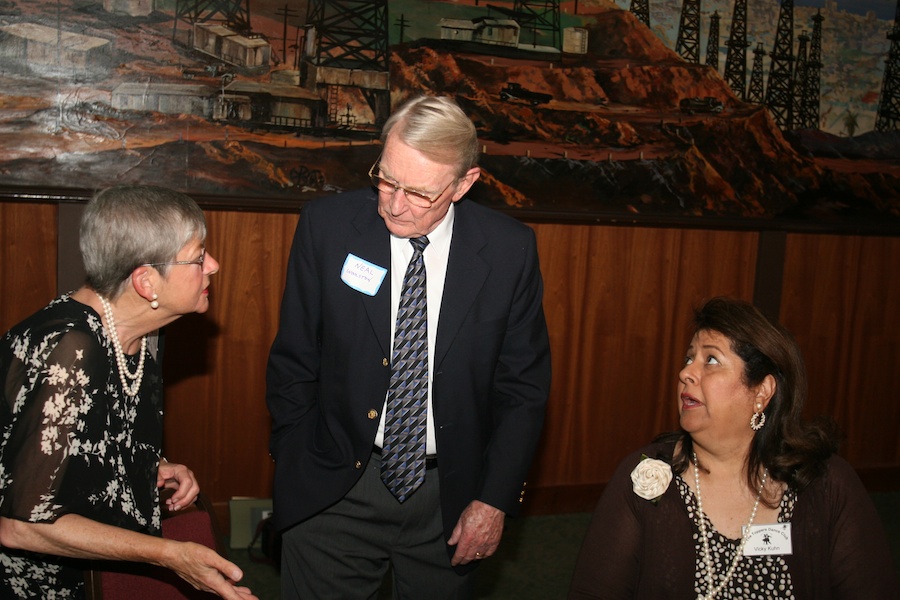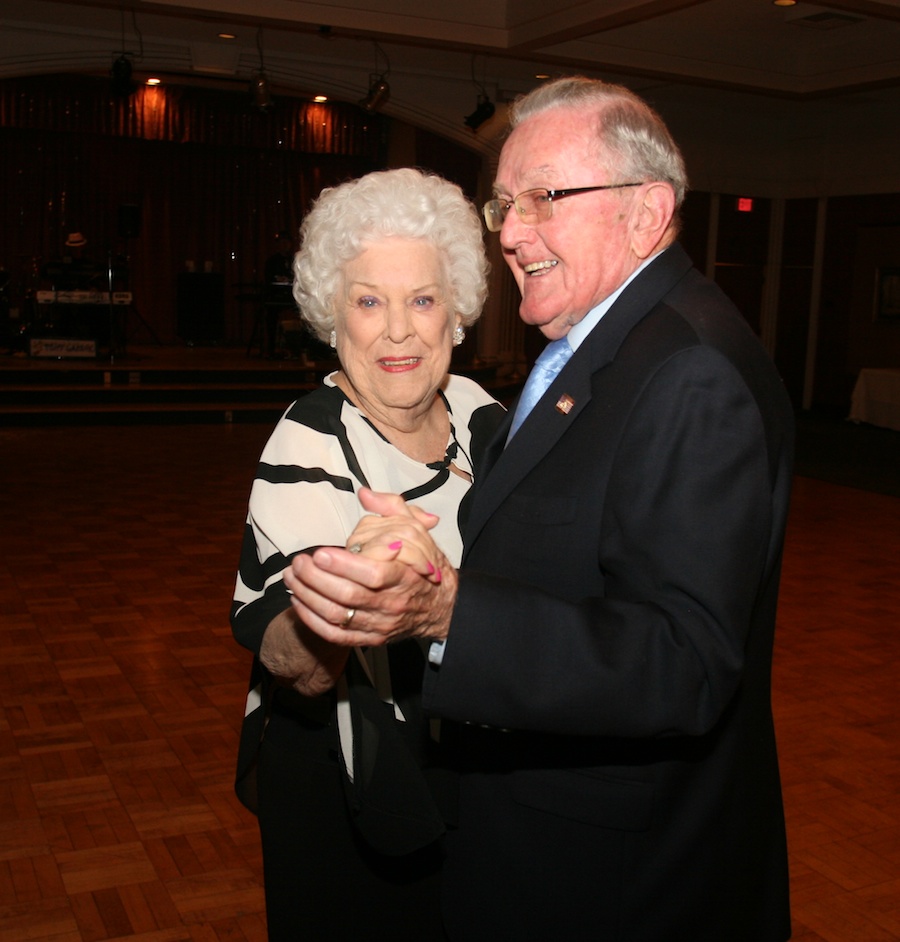 The music is great... Let's dance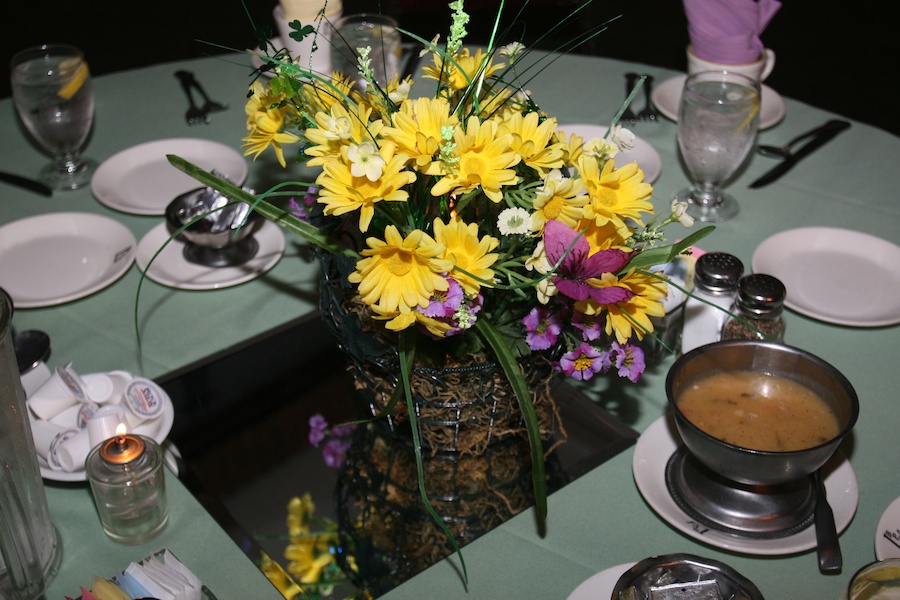 Magnificent springtime center pieces!

Looks too pretty to mess up... But, we managed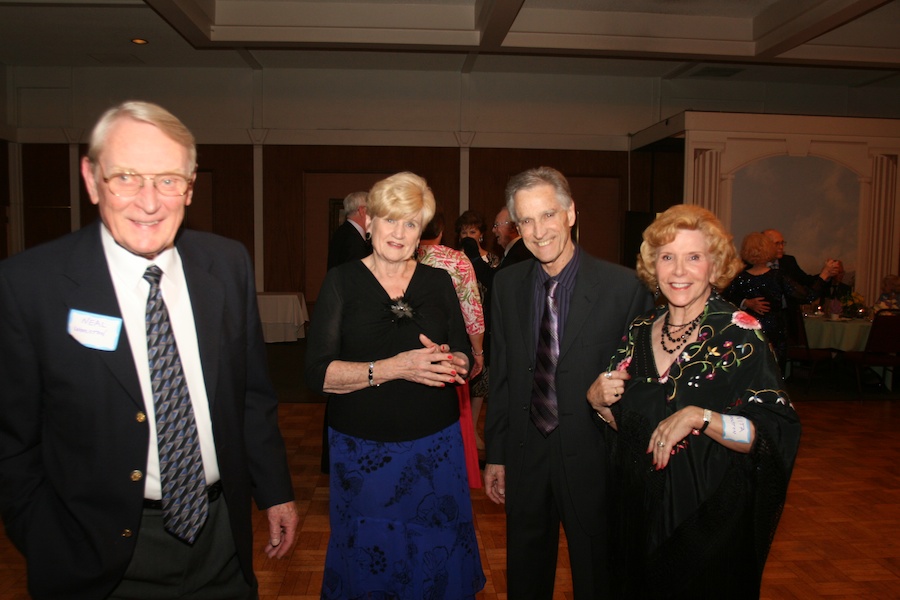 They smelled food in the kitchen...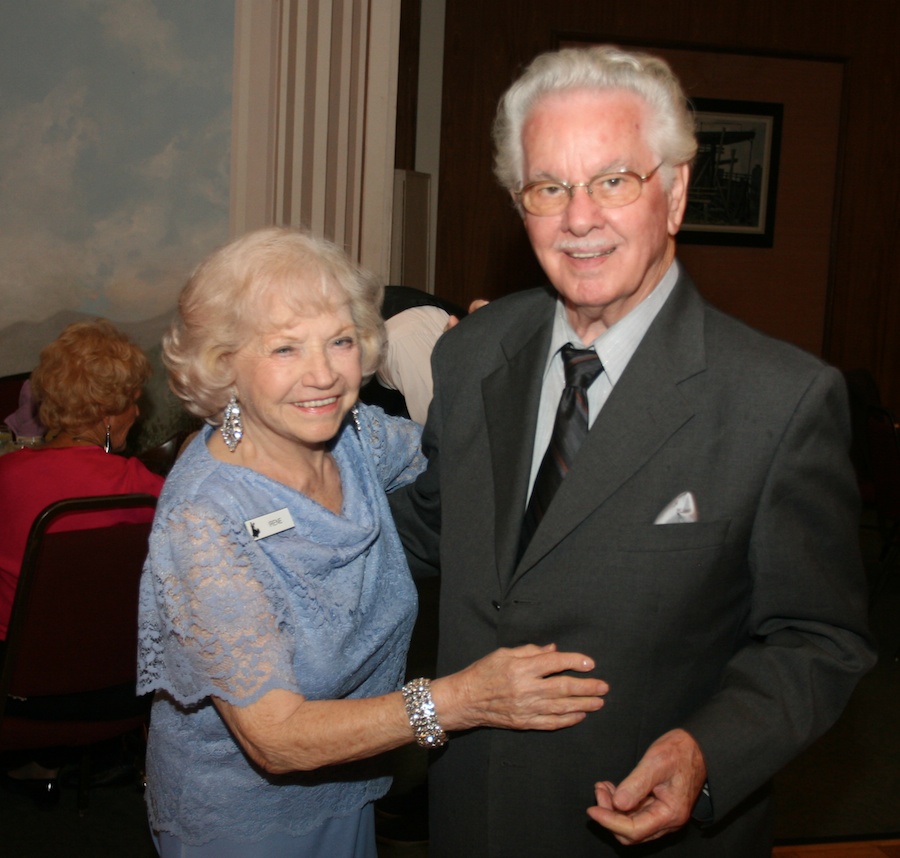 Irene Johnson (Long Beach) and Sam Pierce (Los Alamitos)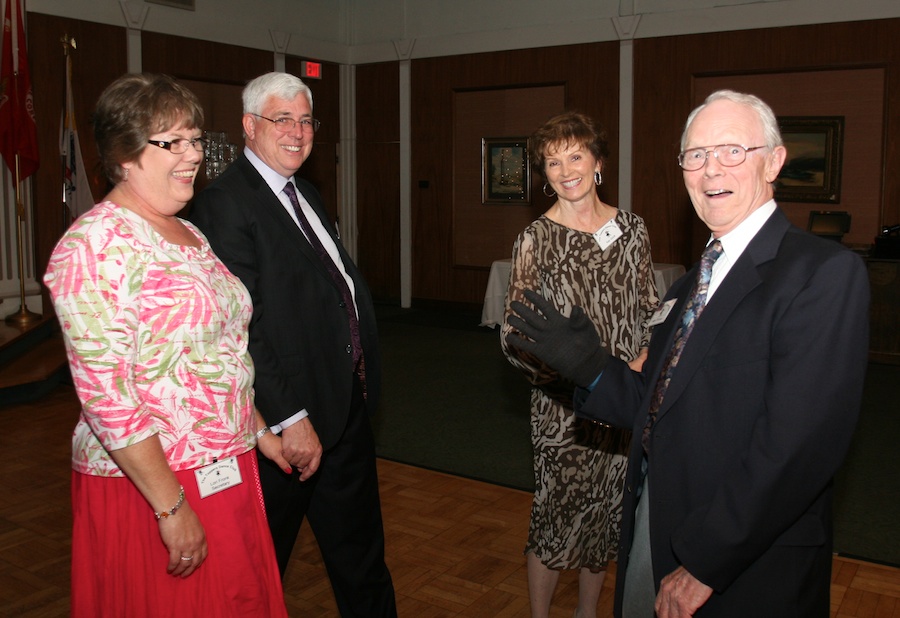 Is there a Doctor in the house? Yes, Strangelove
Did You Know? - Peter Sellers played three parts" Group Captain Lionel Mandrake, a British exchange officer. President Merkin Muffley, the American Commander-in-Chief and Dr. Strangelove, the wheelchair-bound nuclear war expert and former Nazi whose uncontrollable hand apparently has a Nazi mind of its own.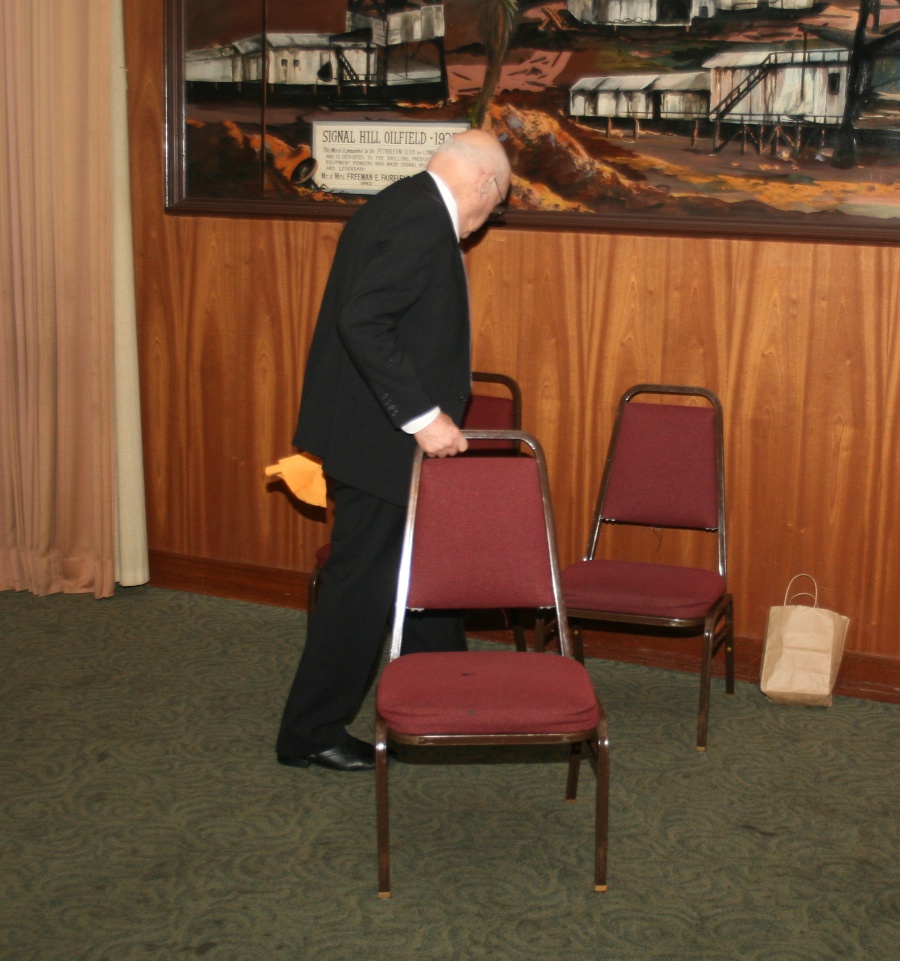 Herb finds matching seats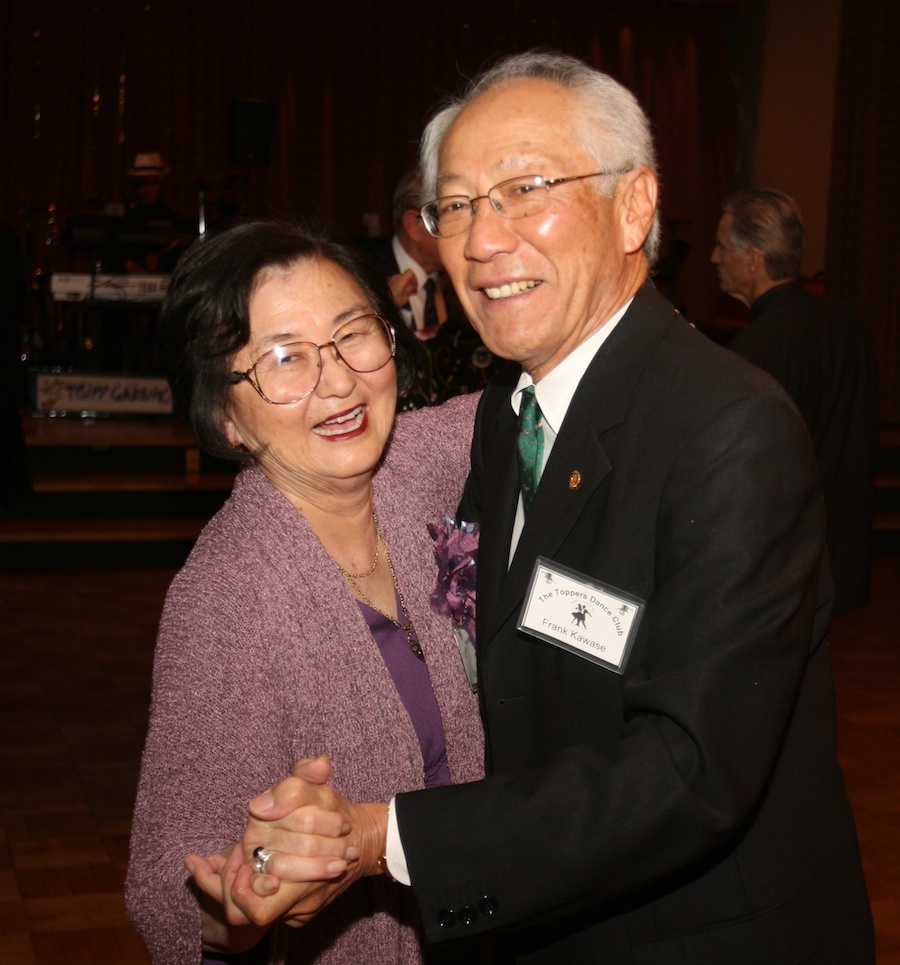 Frank and Joan Kawase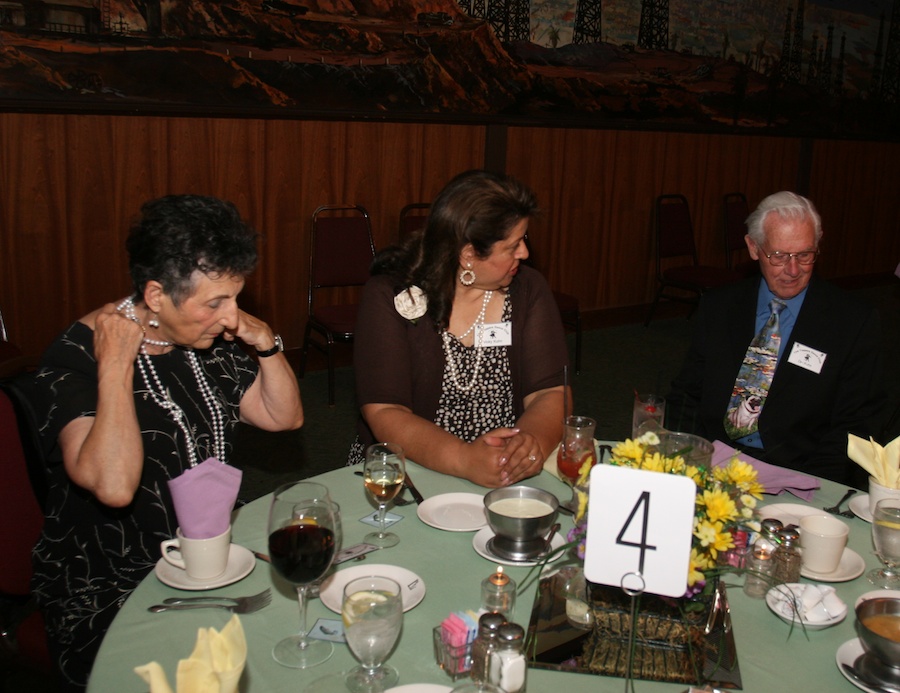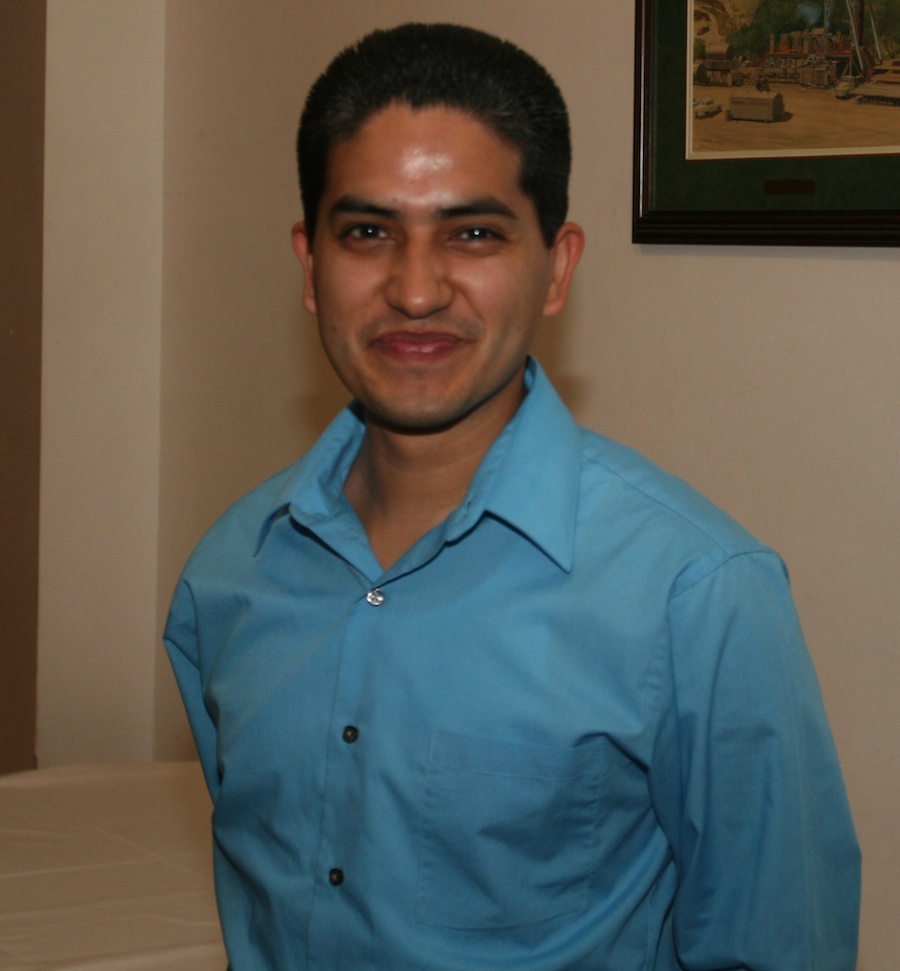 It's the boss... Careful!

Gigi and Larry Isham (Redondo Beach)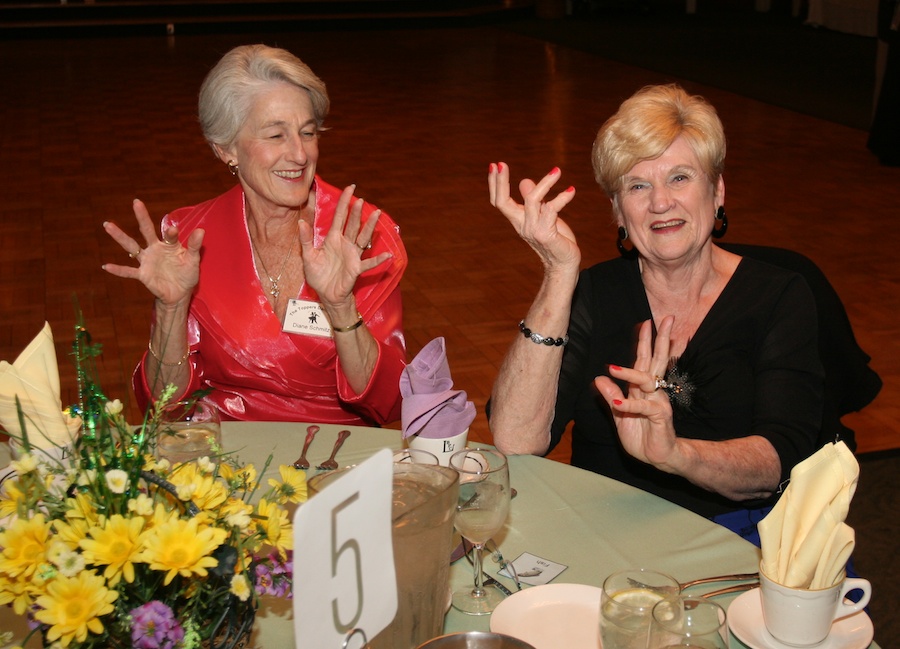 They mistook the tune playing as "The Hand Jive"
Did You Know? - The hand jive is a dance particularly associated music of the 1950s, rhythm and blues in particular. It involves a complicated pattern of hand moves and claps at various parts of the body, following and/or imitating the percussion instruments. It resembles a highly elaborate version of Pat-a-cake. Hand moves include thigh slapping, cross-wrist slapping, fist pounding, hand clapping, and hitch hike moves.
In 1957 when film-maker Ken Russell was a freelance photographer, he recorded the teenagers of Soho, London hand-jiving in the basement of The Cat's Whisker coffee bar, where the hand-jive was invented. According to an article in the Daily Mirror, "it's so crowded the girls hand-jive to the band as there's no room for dancing." Russell told interviewer Leo Benedictus of The Guardian[2] that "the place was crowded with young kids... the atmosphere was very jolly. Wholesome... everyone jiving with their hands because there was precious little room to do it with their feet... a bizarre sight. The craze fascinated me. It seemed like a strange novelty; I used to join in."
Capitol Records released the song the song in the U.S., backed with "Ramshakle Daddy" (3937) by British group Don Lang and the Frantic Five in March 1958.[3] It was then popularized in the States by Johnny Otis's "Willie and the Hand Jive", described as a "funky blues rendition in a Bo Diddley styling" and "another approach to the growing Stateside interest in the British originated hand dance."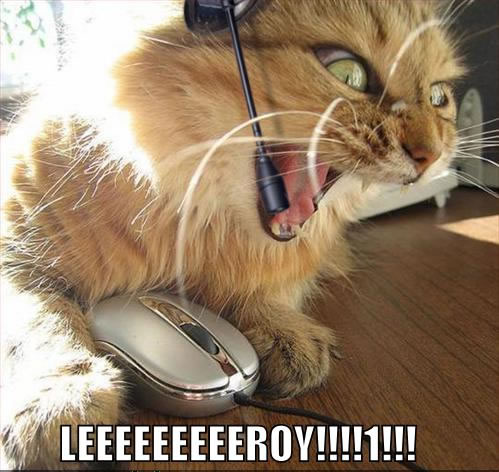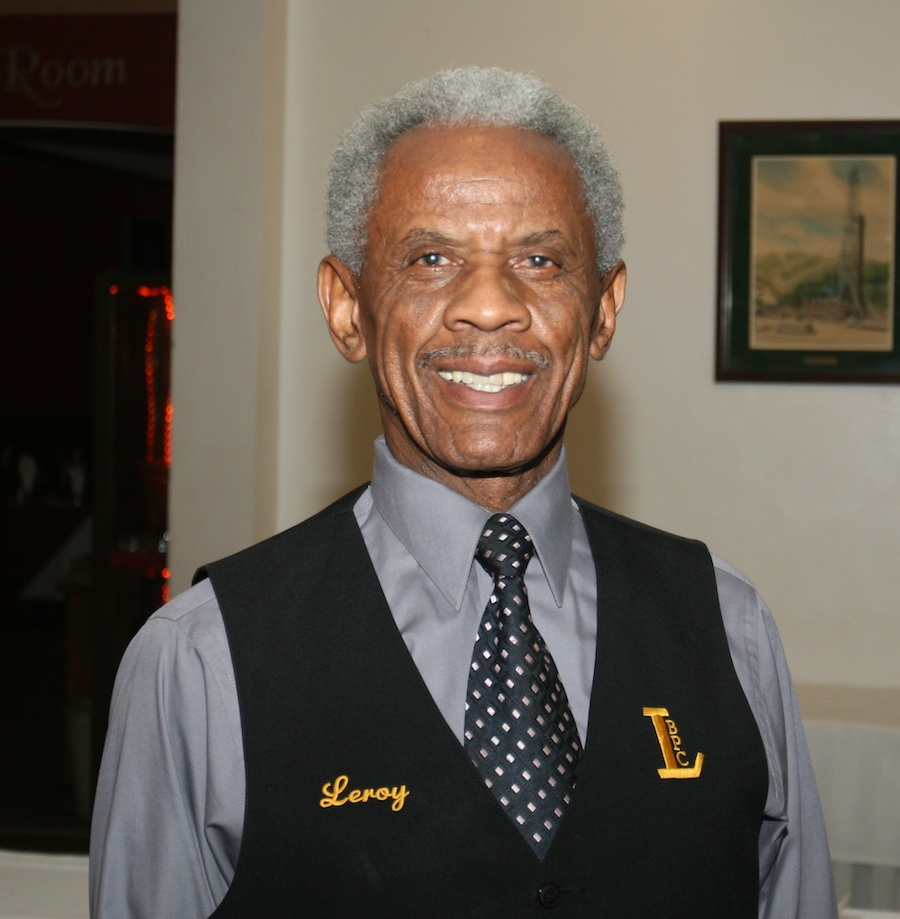 The man in charge always taking care of us!!!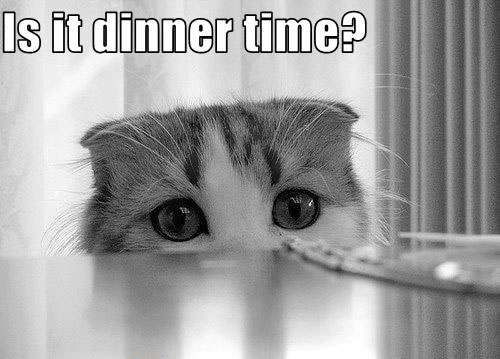 Yes little fella... Go to your seat and you will be served!