Time To Celebrate The Start Of The Holiday Season (Page One)
(October 21st 2011) Last Updated: 09/11/2019 10:38:AM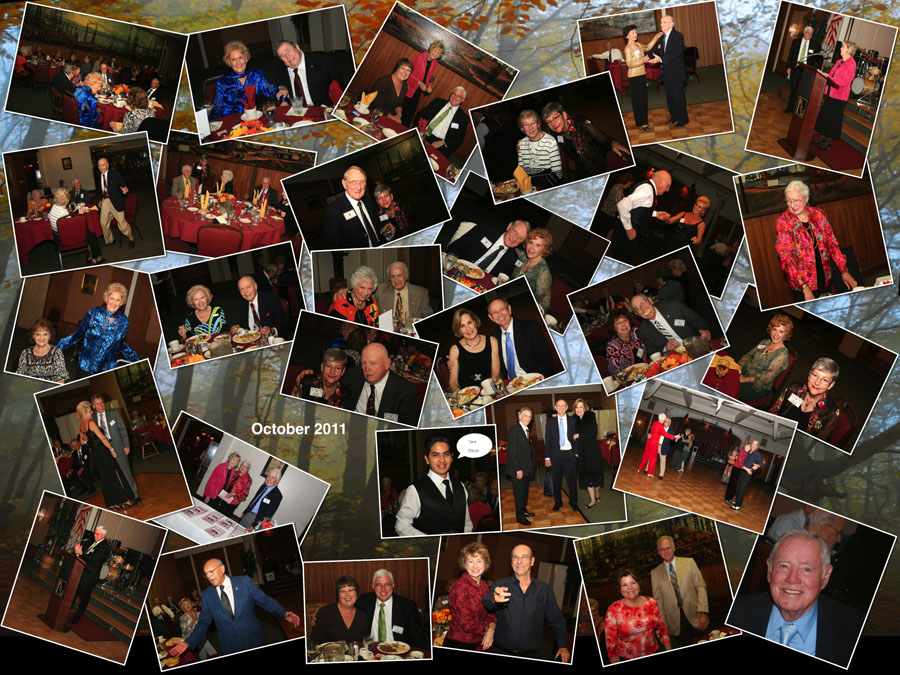 Click for a full sized collage (3200px 2800px)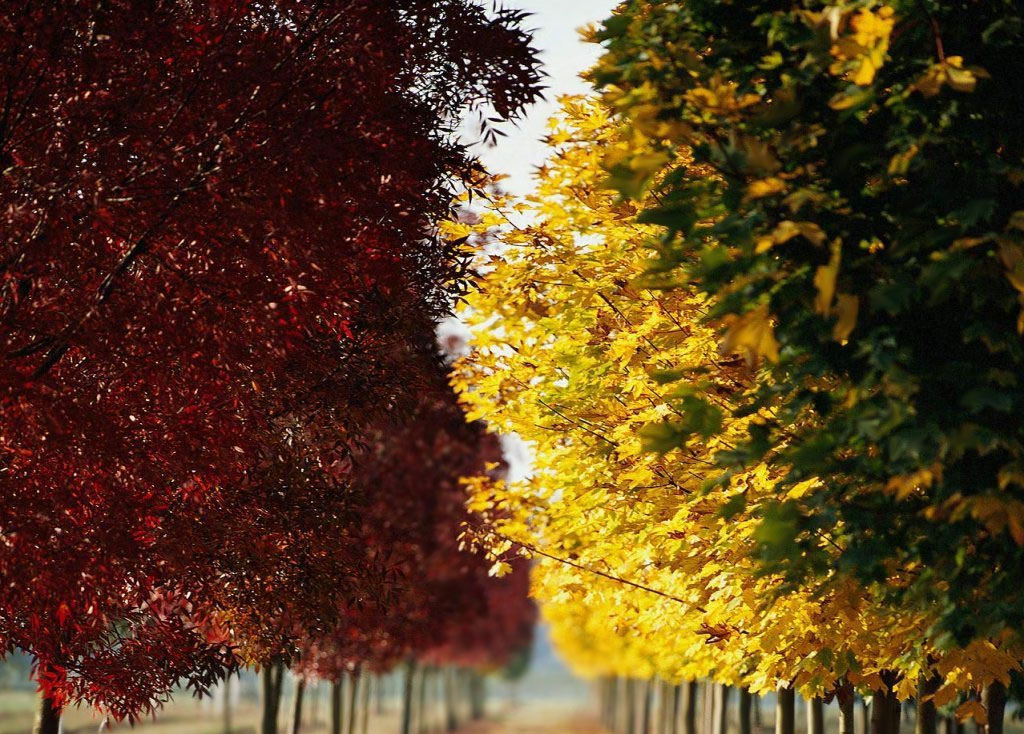 Autumn is here and the evenings are getting chilly
It Was With Great Sadness We Learned About Bill Morgan's Passing
Bill Morgan lived a long and full life. He passed away on October 9, 2011 with his family by his side. Bill was a loving father, a forever fiance, a boy scout, ROTC, a WWII Tank Commander and Captain, an Electrical Engineer, an inventor, a dowser, a gold prospector, a ballroom dancer, swimmer and friend.
He was the strong and silent type; and tall, dark and handsome. He loved his family and was a devoted member of his community in San Pedro. He served on the Chamber of Commerce since 1994, was a member of the Gold Prospectors of America, and served as Treasurer of the Toppers Dance Club.
Bill was born in Wales on August 17, 1924. His family immigrated to America when he was 14 months old and settled in Akron Ohio. He graduated from University of Akron and received his Masters in Electrical Engineering from Cal Tech. Bill proudly served his country in WW11. He was a replacement officer in the 750th Battalion, 104th Infantry Division. He joined the Battalion in Belgium as a tank commander in Sherman tanks. During the final push to defeat Germany, his tank was hit by a Panzerfaust (the Nazi version of an RPG)
While ensuring that his crew escaped, Bill exited the top of the tank and felt a knock to his head. Only after reaching his crew did he discover that the bullet of a German sniper had pierced his helmet and grazed his scalp. He was awarded the Purple Heart for his wounds. He continued on with the battalion to the final defeat of the Germans and linked with the Russian troops on the Elbe river in May 1945.
He is survived by his forever fiance, Angie Erceg; his daughters, Lisa Boone and Diane Morgan; his grandchildren, Sara, Amy and CJ Boone; and his sister, Elaine Whiddon. He is predeceased by his parents, John & Elizabeth Morgan,; his sister, Connie Lind and Angie's son, Lee Erceg.
Bill has requested no services. Donations may be made to Ft. Mac Arthur Museum, Attn: Steve Nelson, Director, 3601 S. Gaffey Street, San Pedro, CA 90731. Thanks to all for your love, prayers and support. Please sign the guest book at www.dailybreeze.com/obits . or www.mcnerneysmortuary.com .
Pre-Dinner Cavorting Was In Full Swing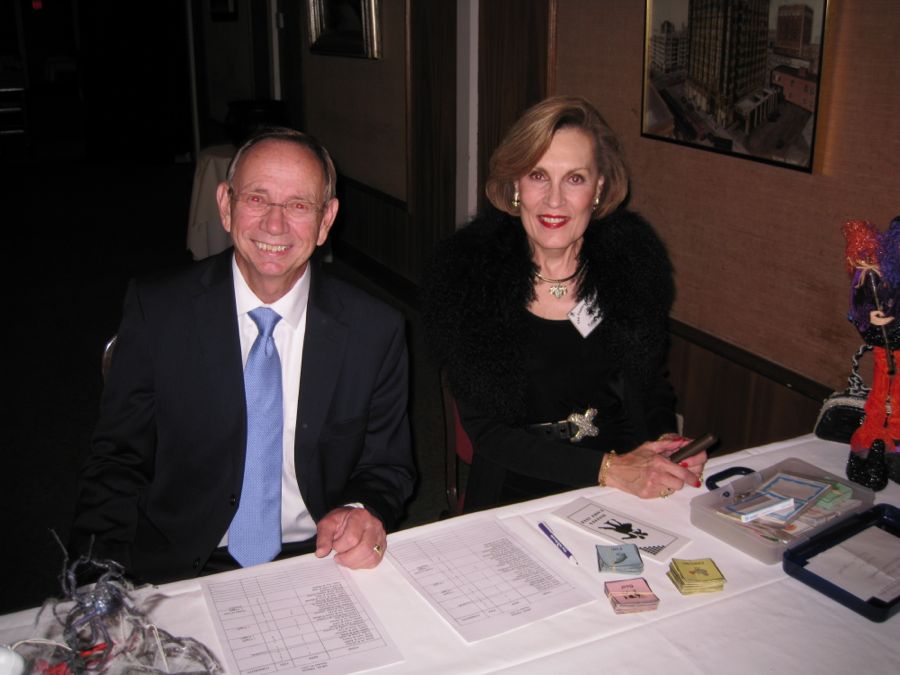 The official greeters welcome everyone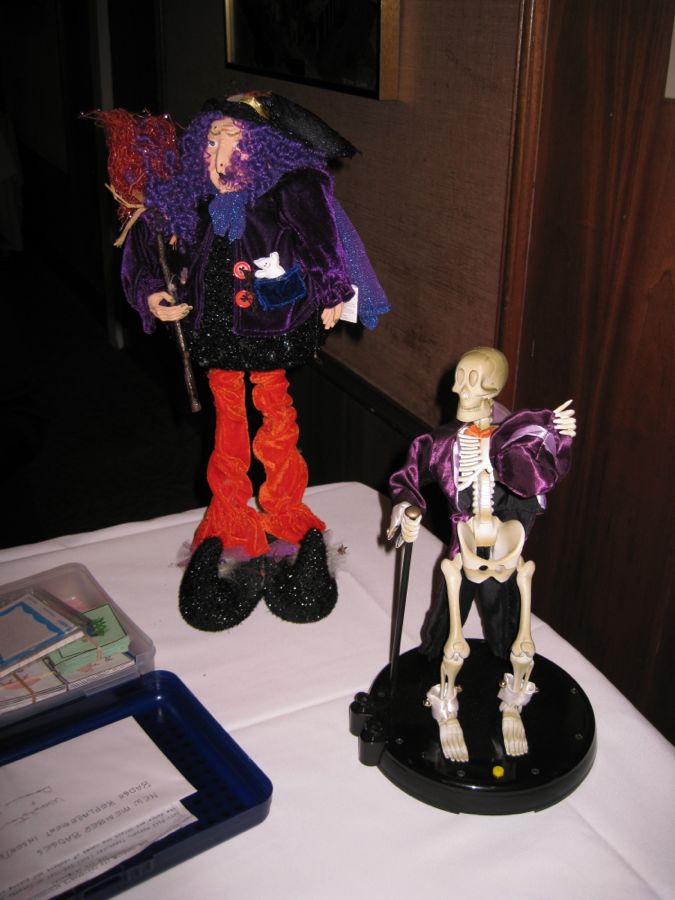 They had some assistants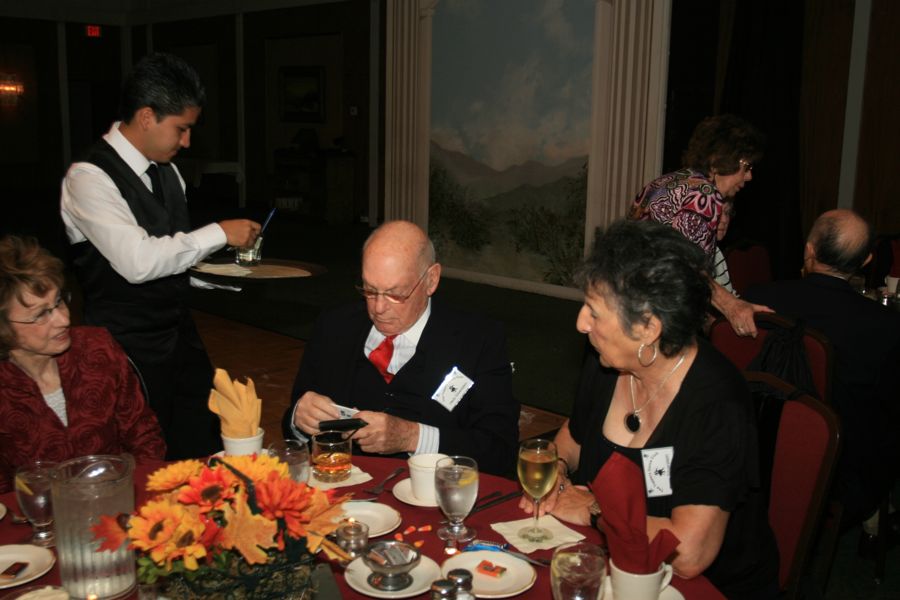 Herb was attempting to be careful and NOT let the moths escape his wallet

Guests Bart and Sherrill knew several of the club members already through the Elks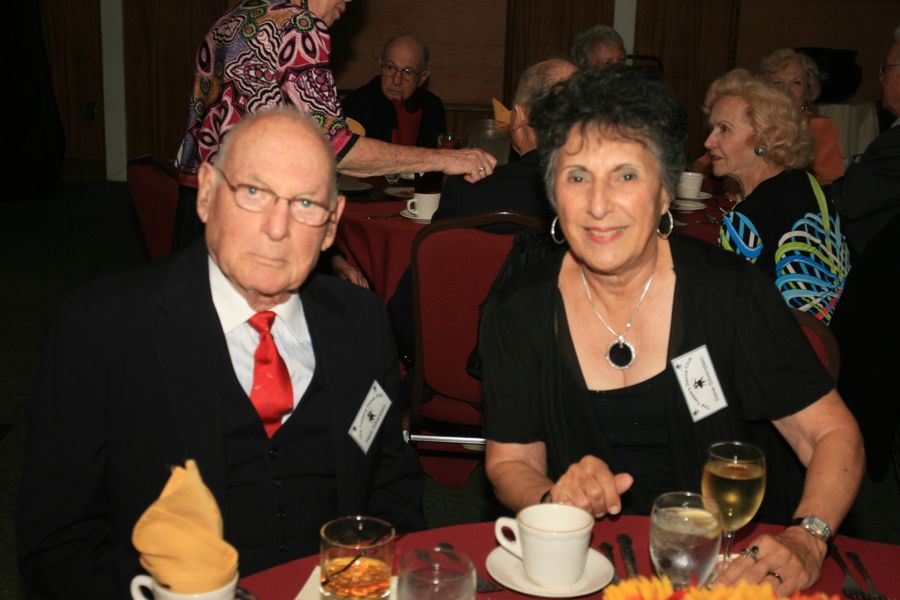 Herb practices his "Stern look"... We prefer his "port look"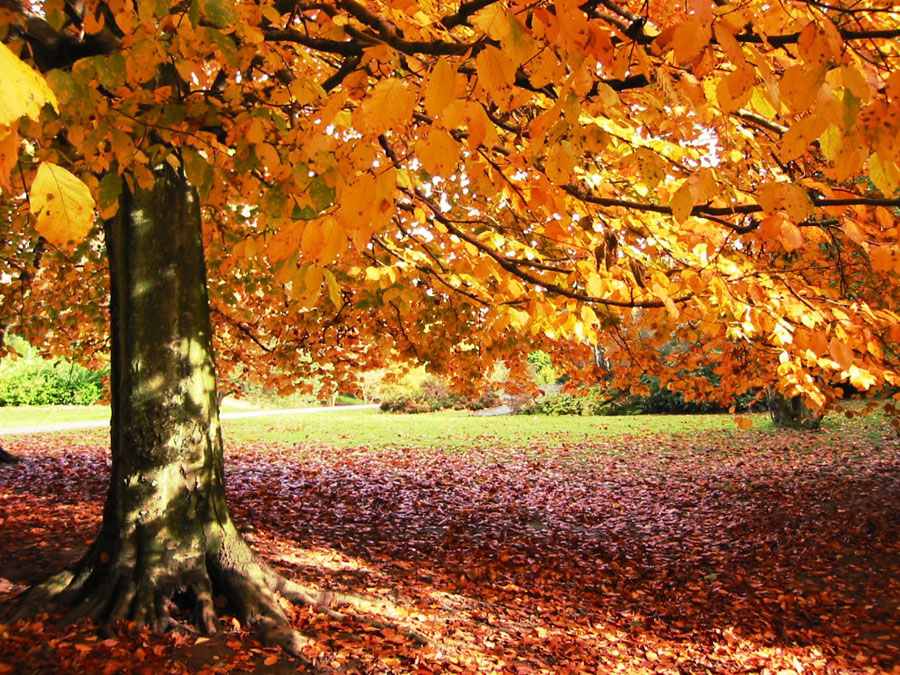 It is the beginning of the holiday season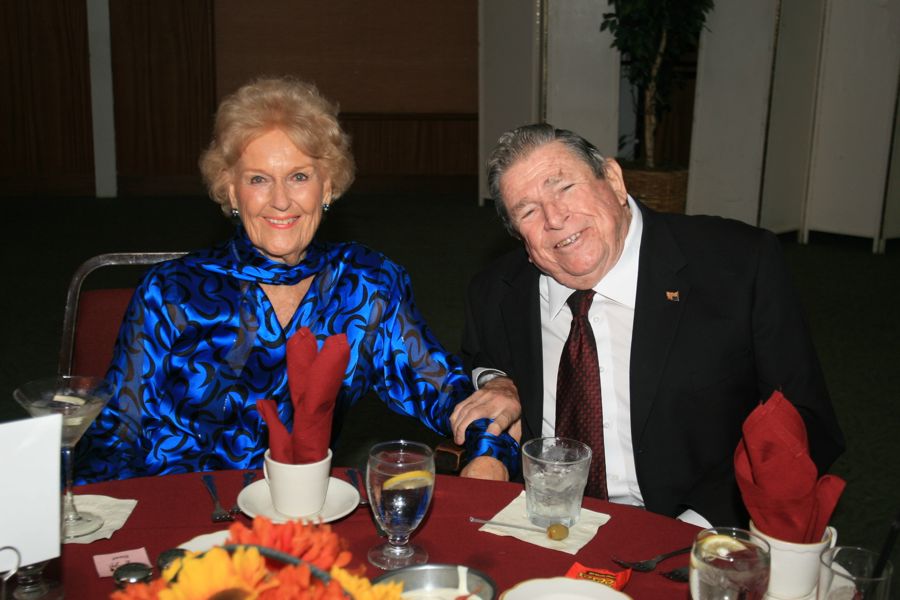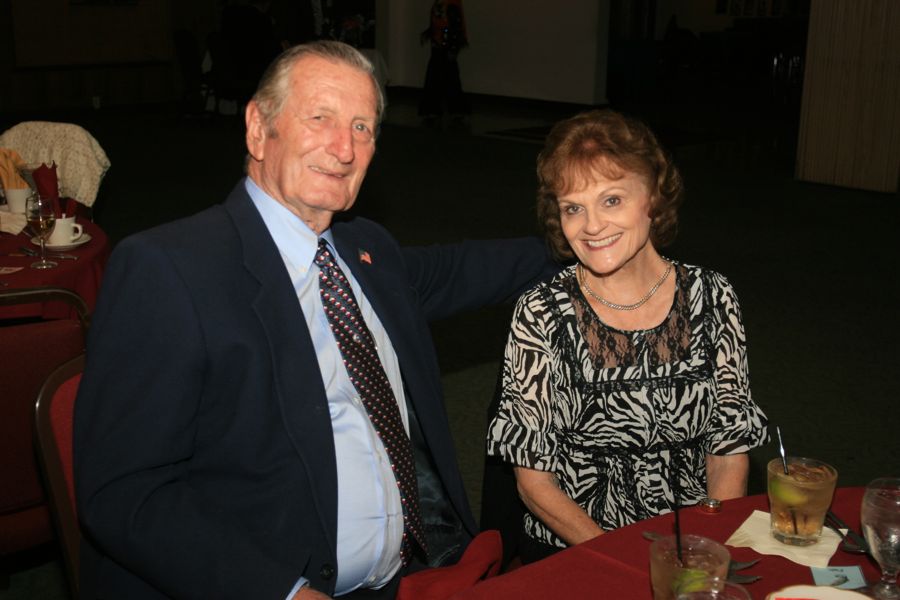 The eyes of Texas are upon you....

Check out the tie.... Little Texas all over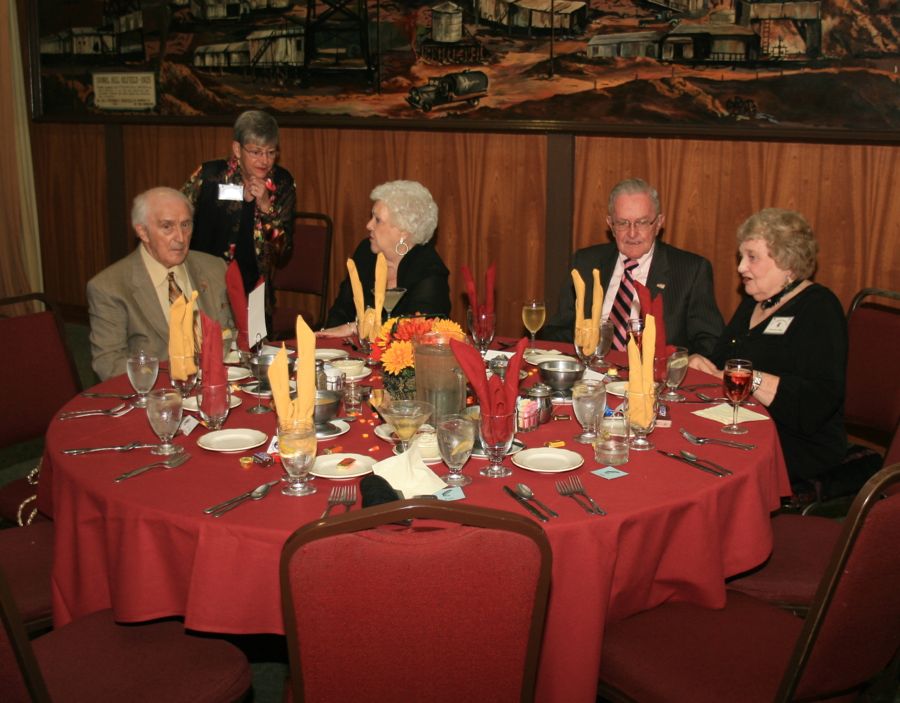 Sue visits the tables and check how everybody has been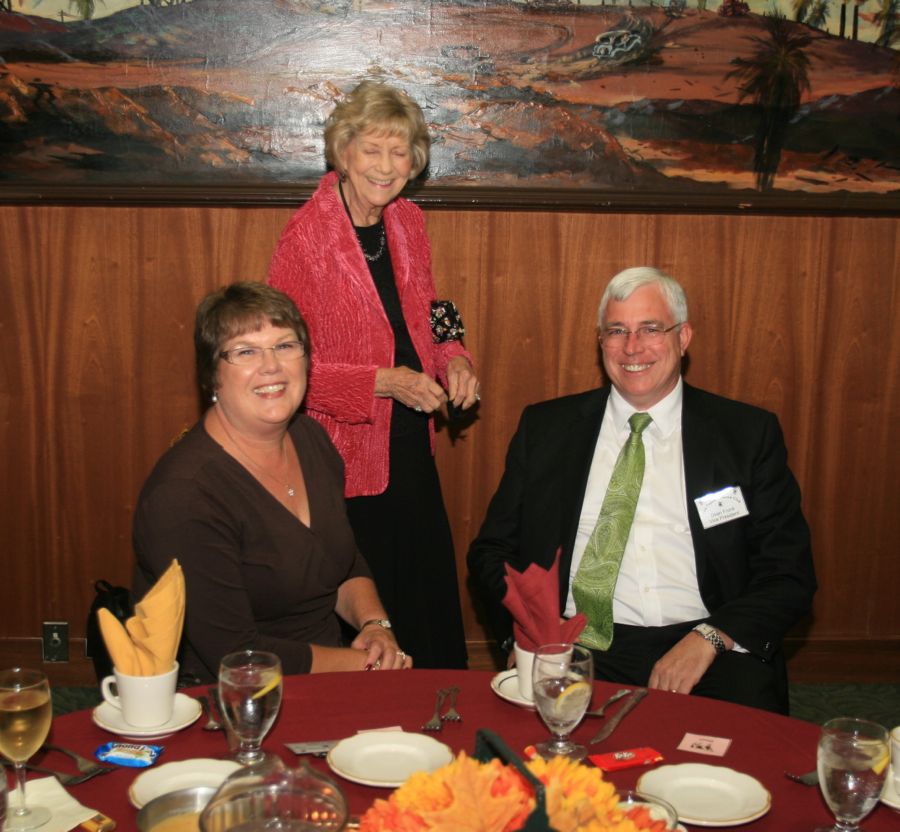 Joyce has a halo thanks to the photographer....
Our Secretary (Lori) and Vice President (Dean) are getting ready for the announcements

First to hit the floor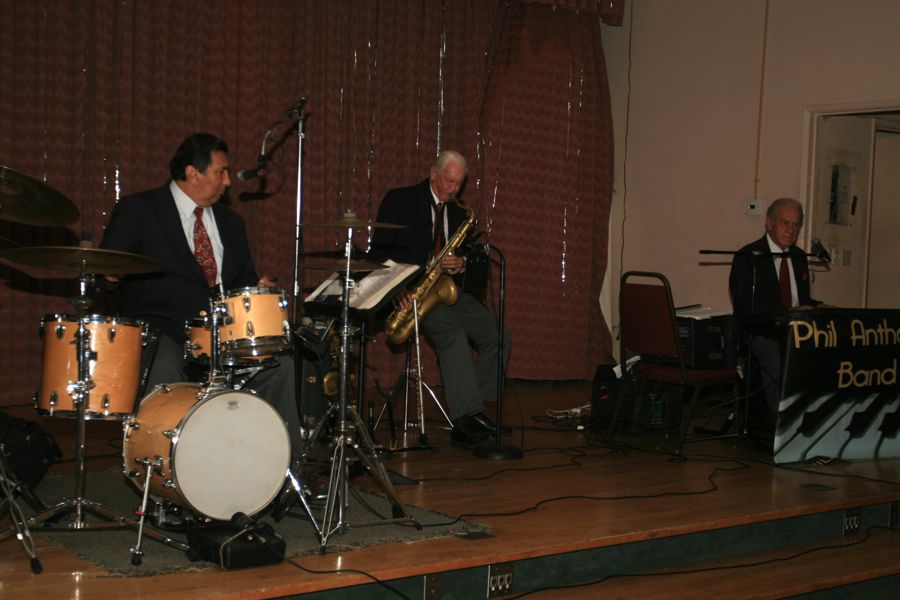 Phil's band is doing great this evening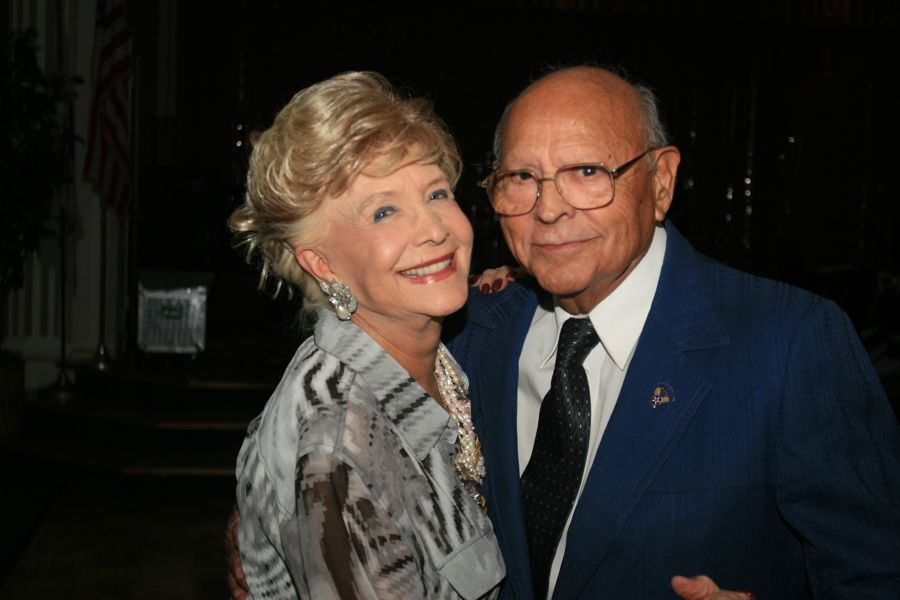 What is he up to now.... You can see the wheels turning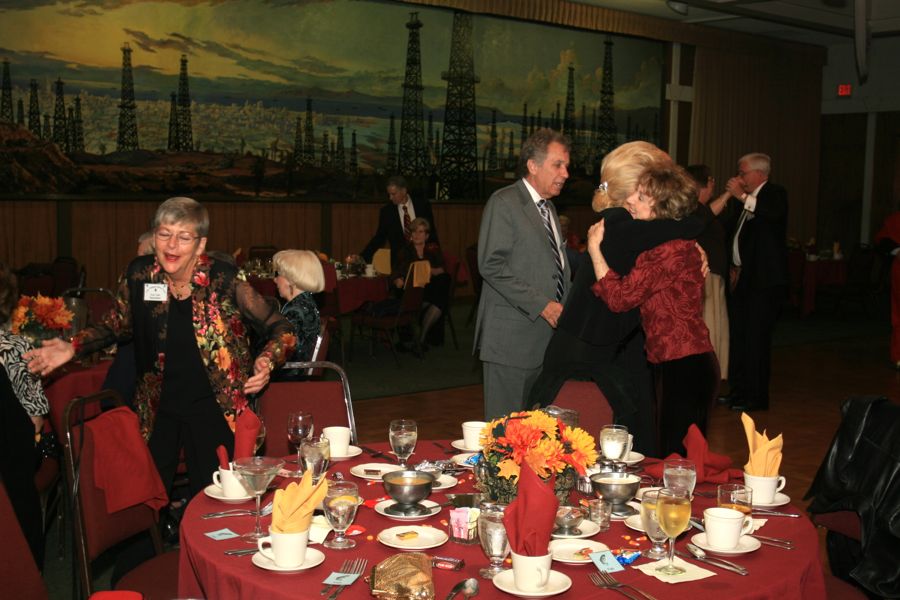 Someone is having a great time!!!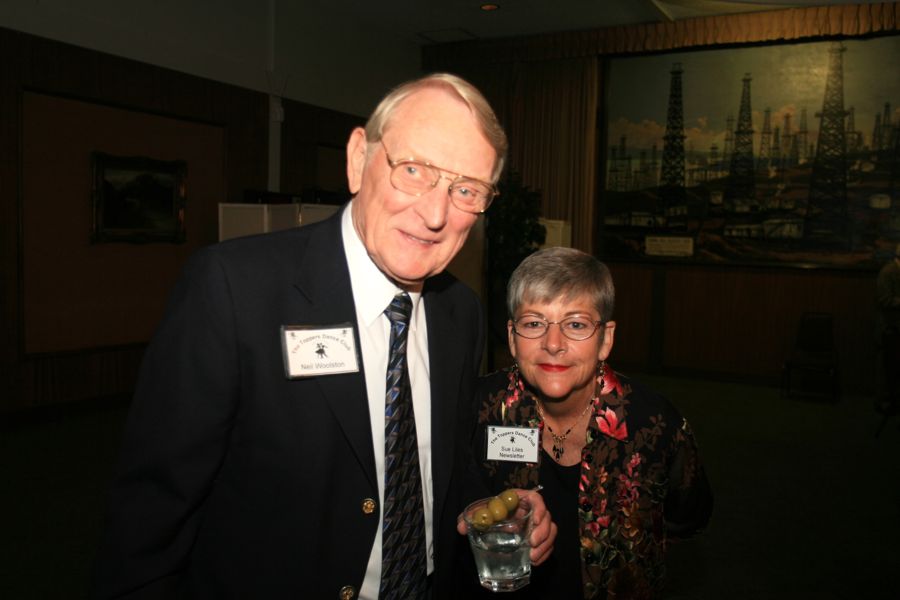 Finally they return .... Neal and Nita are back from five weeks in Spain ... Sue gets the lowdown