After Dinner Dancing At The 2011 Mistletoe Ball (Page Three)
(12/15/2011) Last Updated: 09/11/2019 10:38:AM

The dance floor fills the second music begins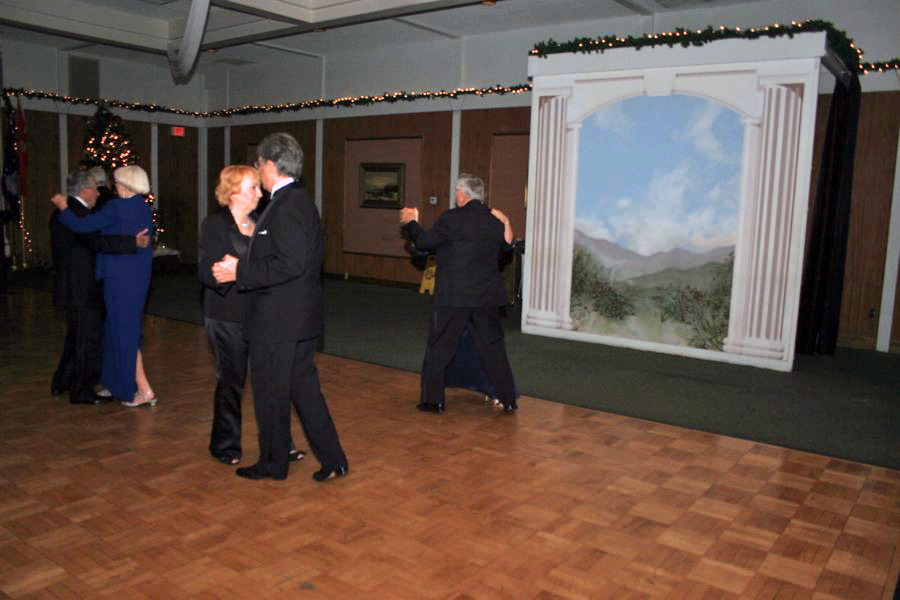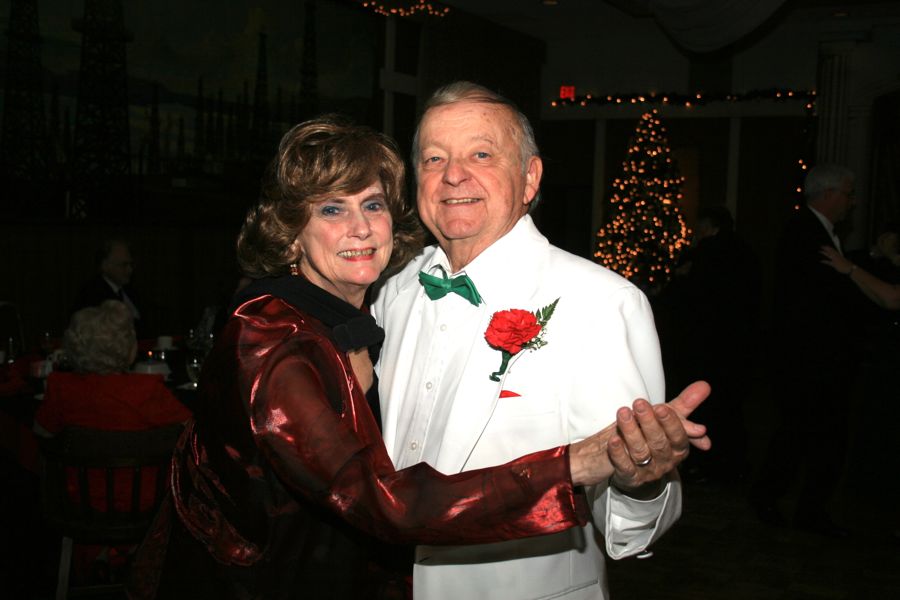 Love the boutonnière
Did You Know? - A boutonnière (French: [butɔnjɛʁ]) is a floral decoration worn by men, typically a single flower or bud. The word comes from the French word for buttonhole, which is the British term.
While worn frequently in the past, boutonnières are now usually reserved for special occasions for which formal wear is standard, such as at proms, homecomings, funerals, and weddings. (Women who wear jackets on these occasions also often may wear "buttonholes", but more typically a woman would wear a corsage.) Nowadays, a lapel pin is worn more often than flowers on business suits.
The flower itself is often a carnation , of which the most formal is white. The classic alternative is one in clove red. Other colours and flowers may also be chosen to better coordinate with whatever else is being worn, such as a blue cornflower.A white gardenia is sometimes seen as a superior alternative to carnations given its scent and beauty.
Traditionally, certain flowers are associated with certain events, people or days: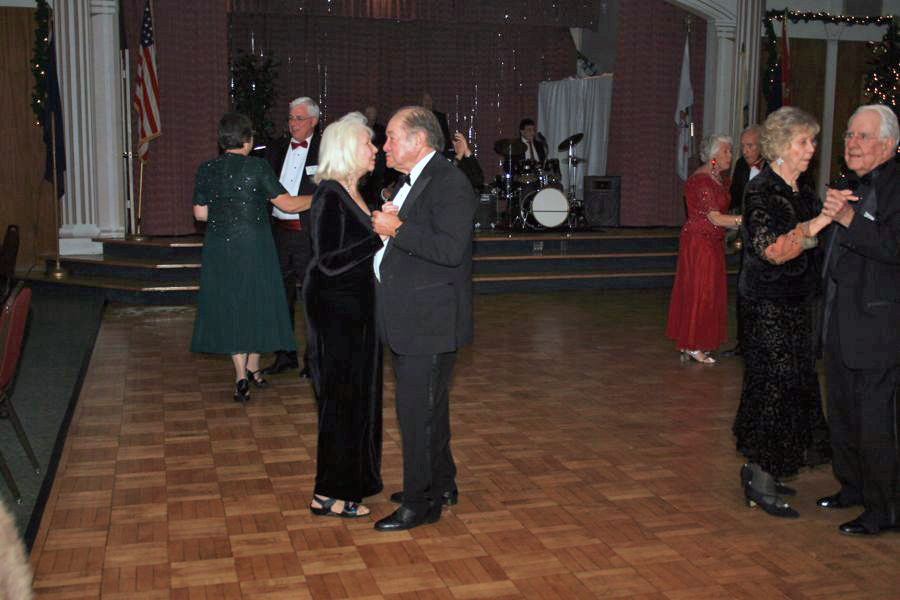 Around and around we go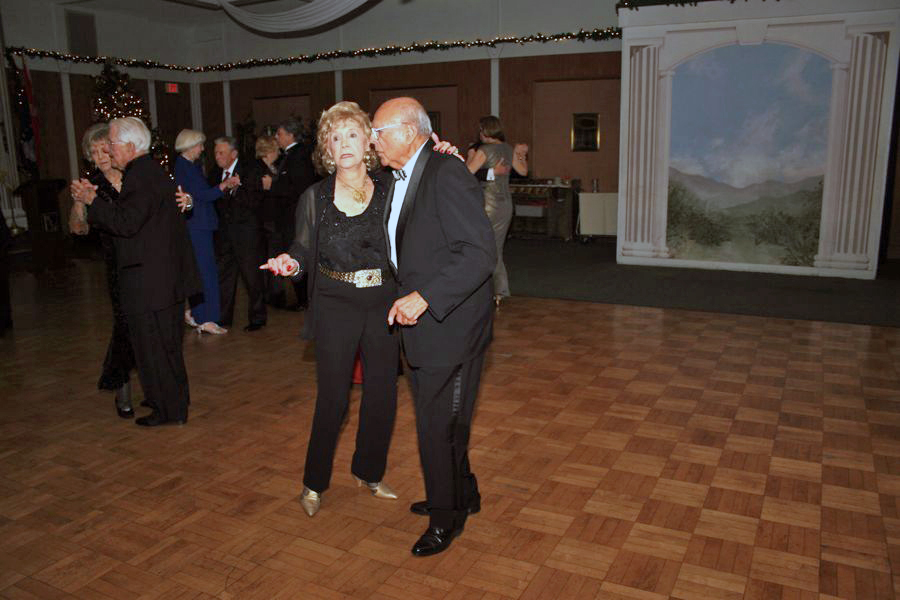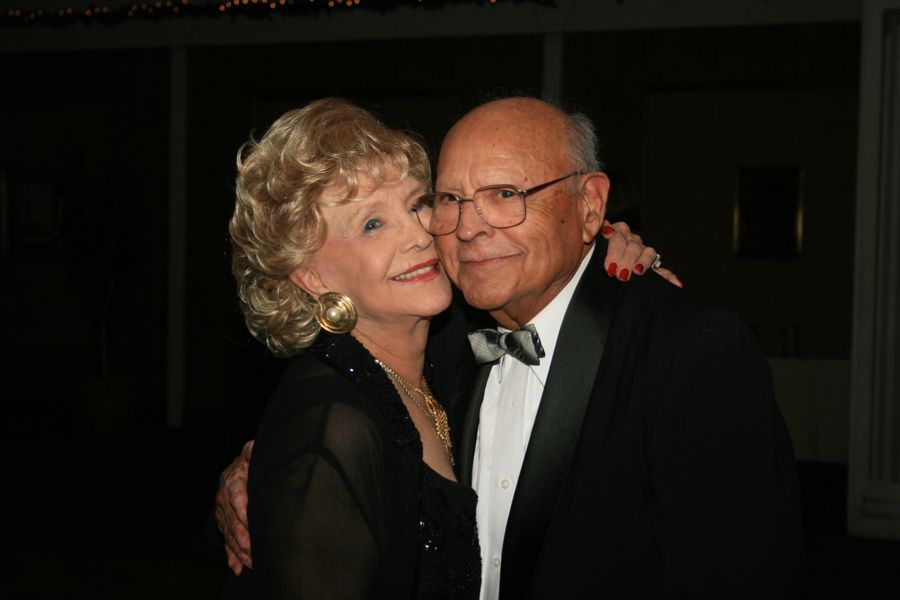 Dancing cheek to cheek
Did You Know? - "Cheek to Cheek" is a song written by Irving Berlin, and first performed by Fred Astaire in the movie Top Hat (1935). Astaire's 1935 recording with the Leo Reisman Orchestra was inducted into the Grammy Hall of Fame in 2000.
The song is probably most famous for its opening lines, "Heaven, I'm in heaven, and my heart beats so that I can hardly speak..." and quickly became a standard of the Great American Songbook. The lyrics were parodied by Berlin himself in his subsequent song He Ain't Got Rhythm, from the film On the Avenue (1937)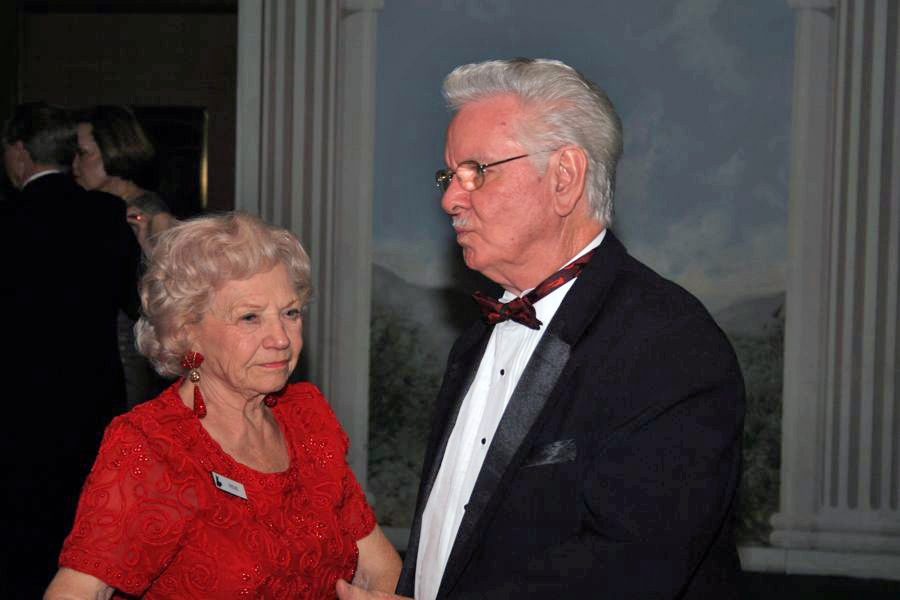 "Stare into my eyes... you are in my power....."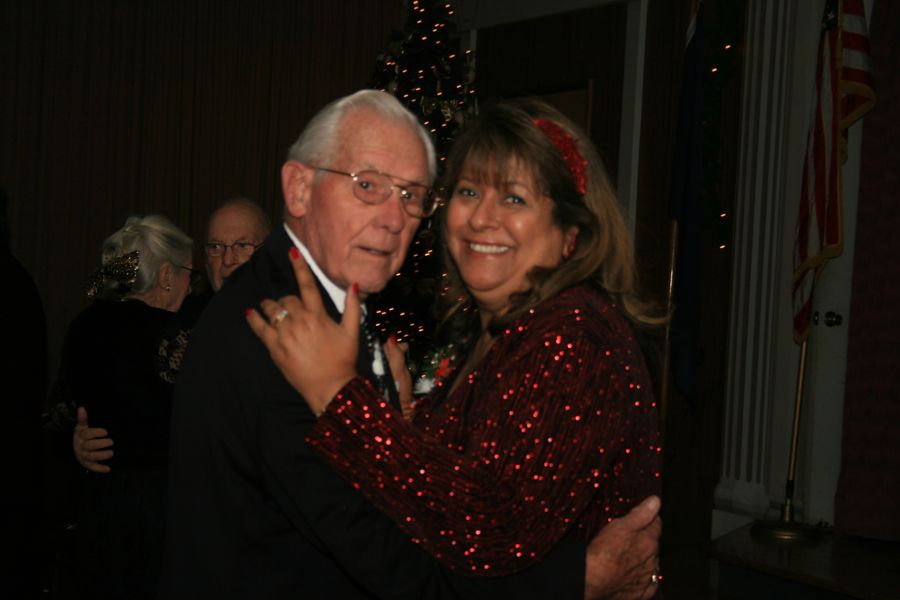 "There is that pesky cameraman again"

Phil Anthony band with Joe on the drums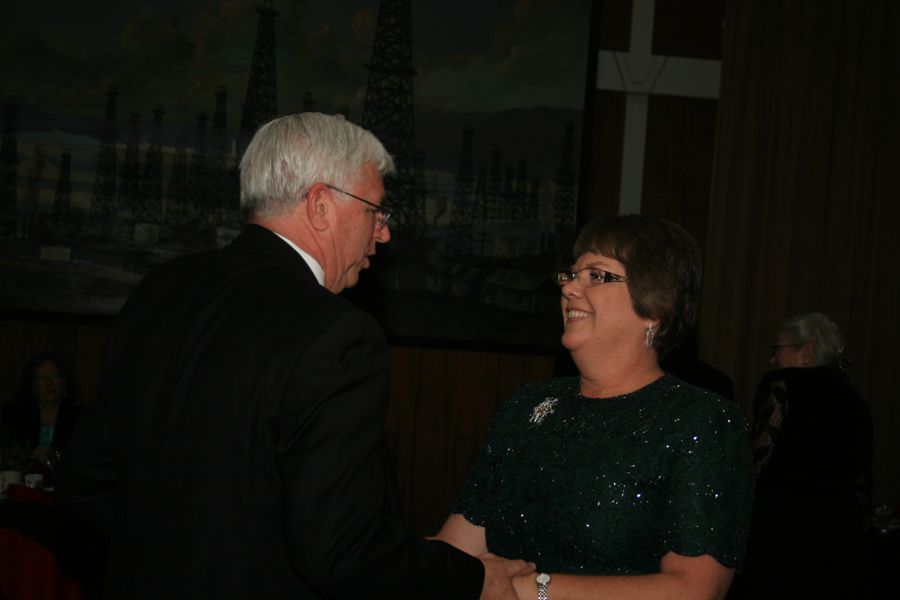 Someone Found Out It Was Paul's Birthday Today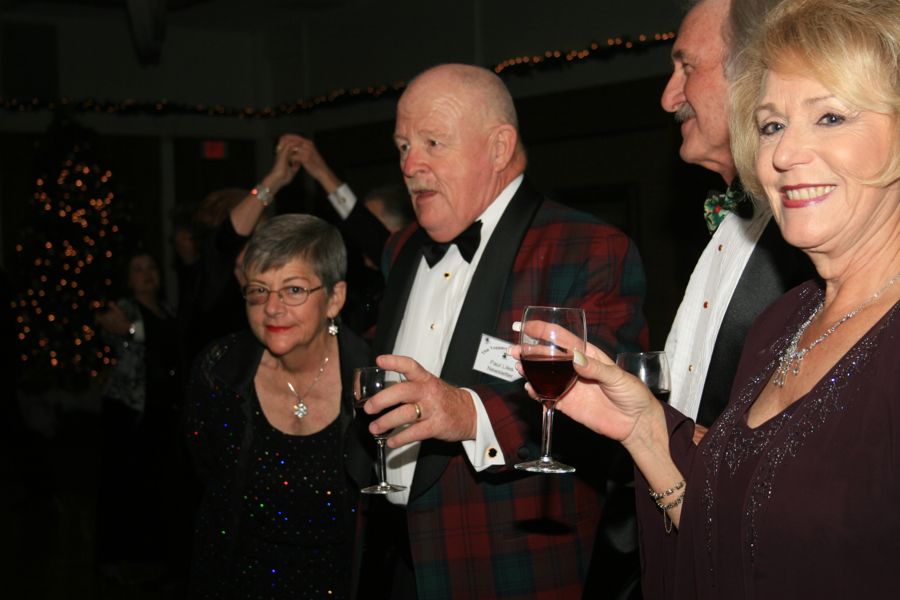 We all will drink to that ... Paul drinks to anything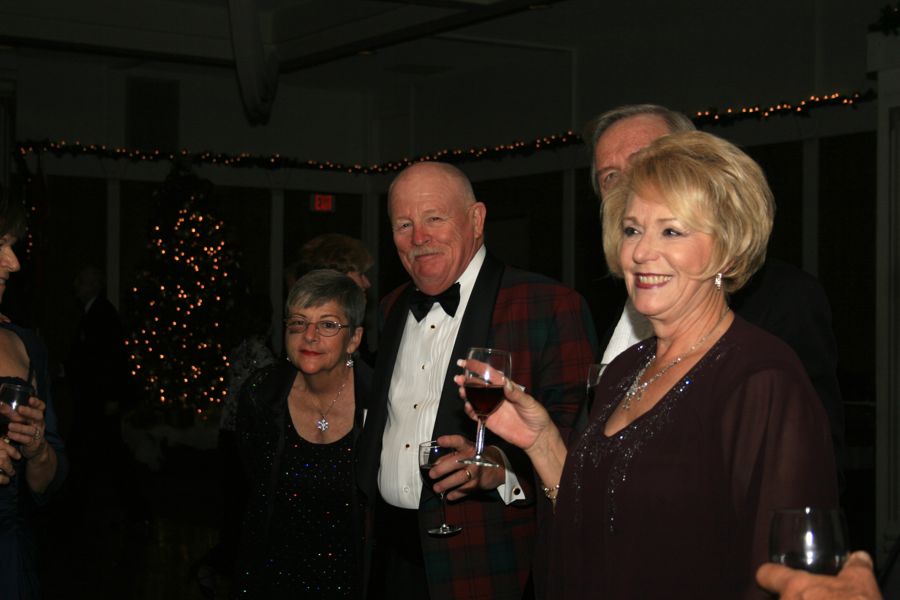 Shirley proposes a toast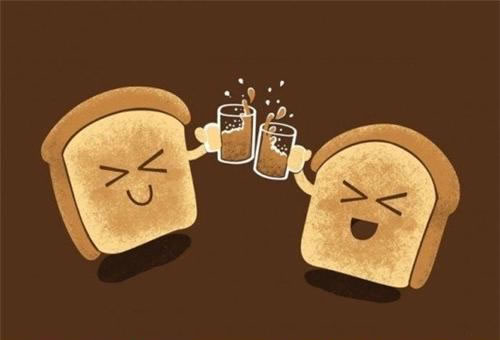 A wonderful handmade card from wonderful friends....

Picture of pitcher of water... That is the question
Did You Know? - A pitcher is a container with a spout used for storing and pouring contents which are liquid in form. Generally a pitcher also has a handle, which makes pouring easier. A ewer is a vase-shaped pitcher, often decorated, with a base and a flaring spout ] An example of a ewer would be the America's Cup given to the winner of the America's Cup sailing regatta match.
The word "pitcher" comes from the 13th century Middle English word picher, which means earthen jug. The word picher is linked to the old French word pichier which is the altered version of the word bichier, meaning drinking cup. The pitcher's origin goes as far back to the Medieval Latin word bicarium from the Greek word bikos, which meant earthen vessel. Compare with Dutch beker, German Becher and English beaker.

To the dance floor... Ladies and GeEnlemen, start your engines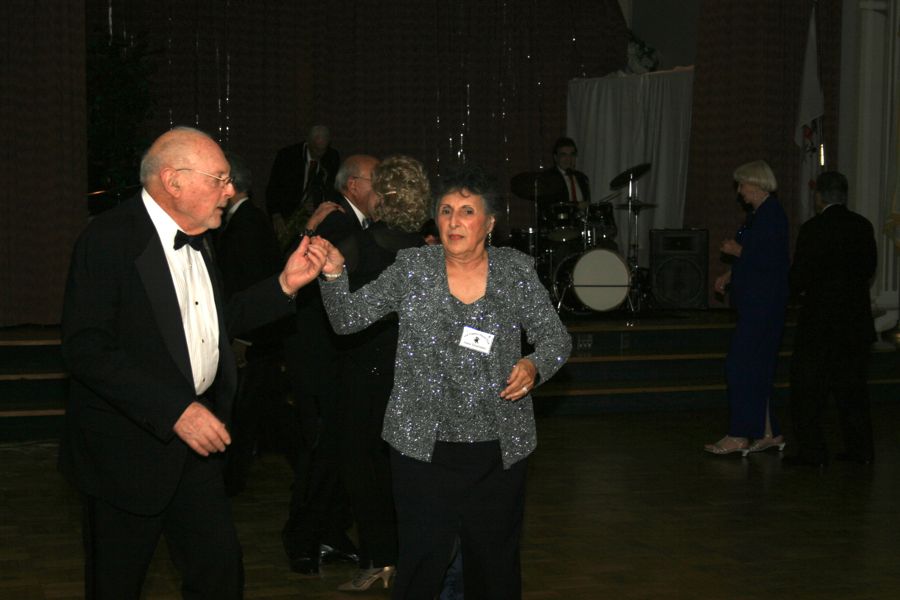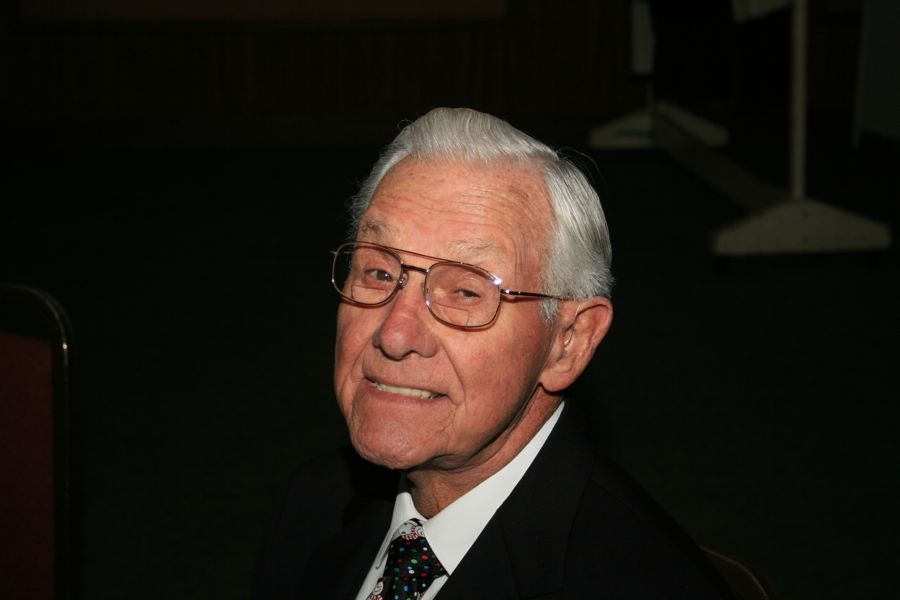 Oh oh... The cameraman is running

Guest Brian and Jan Finch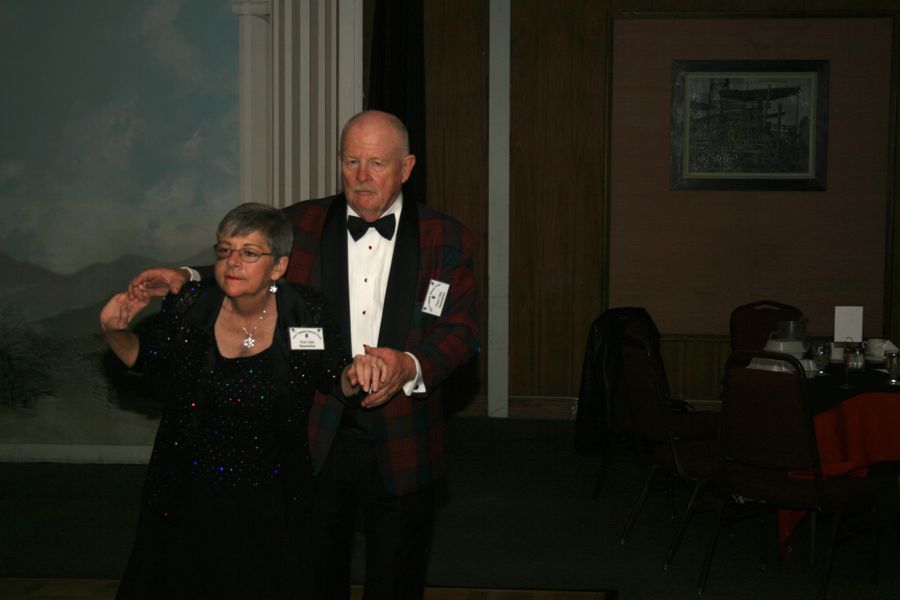 Gliding acoerss the floor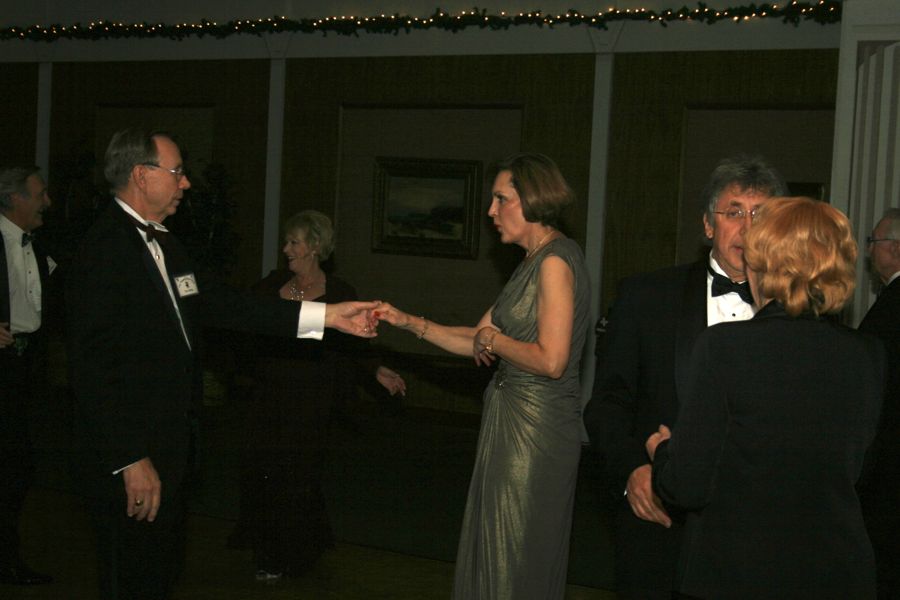 Tom and Kathy trying a little West Coast Swing??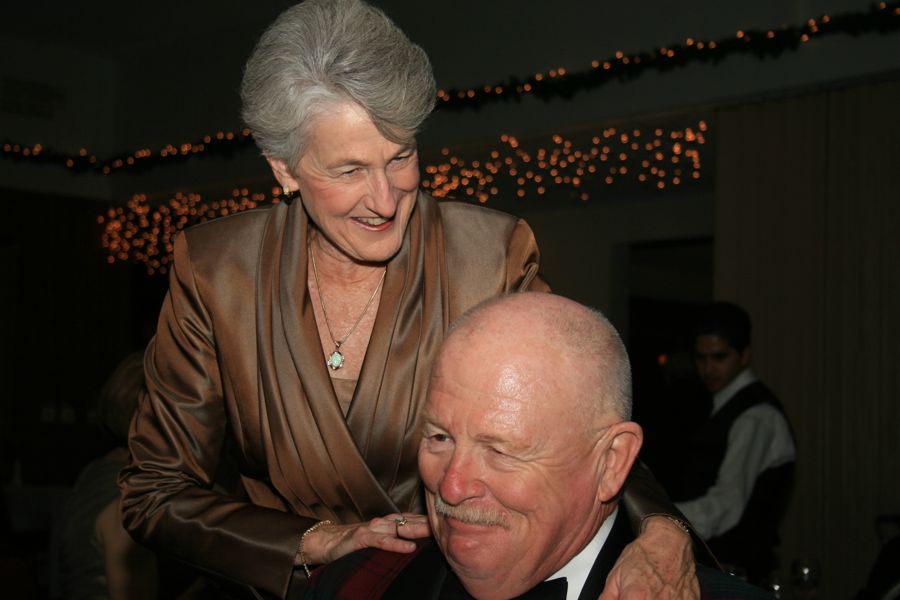 Our new treasurer pays a visit to the table

Brian and Paul decided to cool off....

They were style setters

A sea of mas-que-lin-ity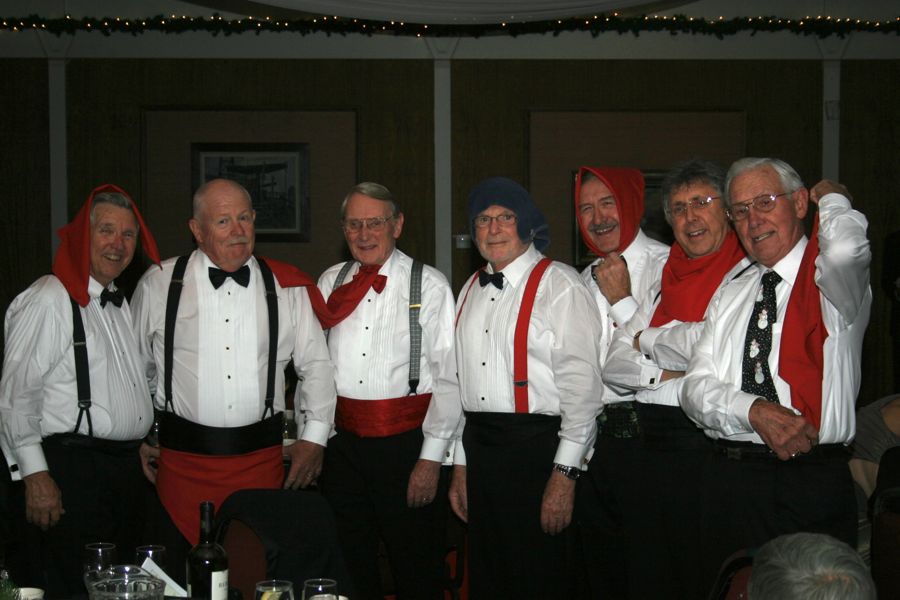 Then it happened... Someone remembered Lucky's napkin trick and voila....

Nita escapes the lineup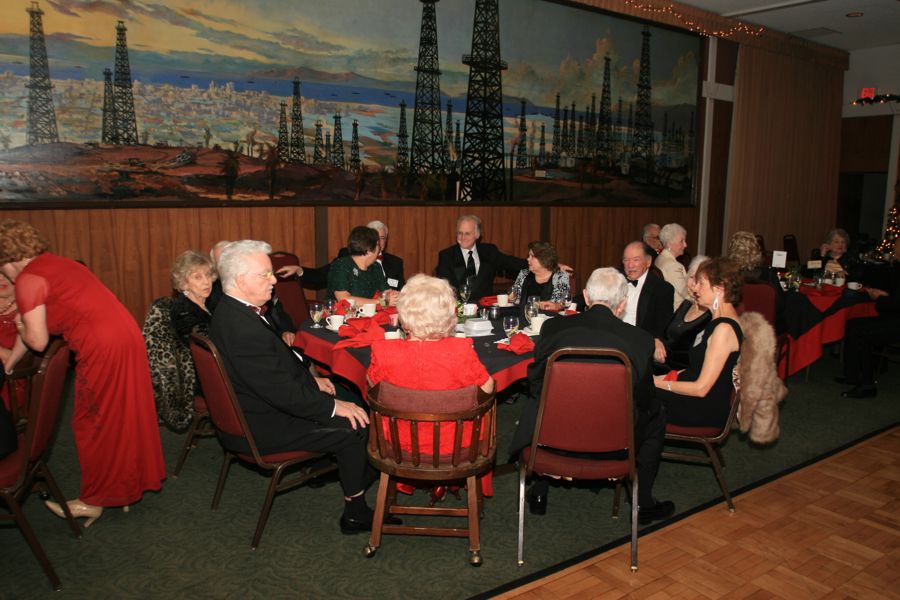 The band takes a break and everyone relaxes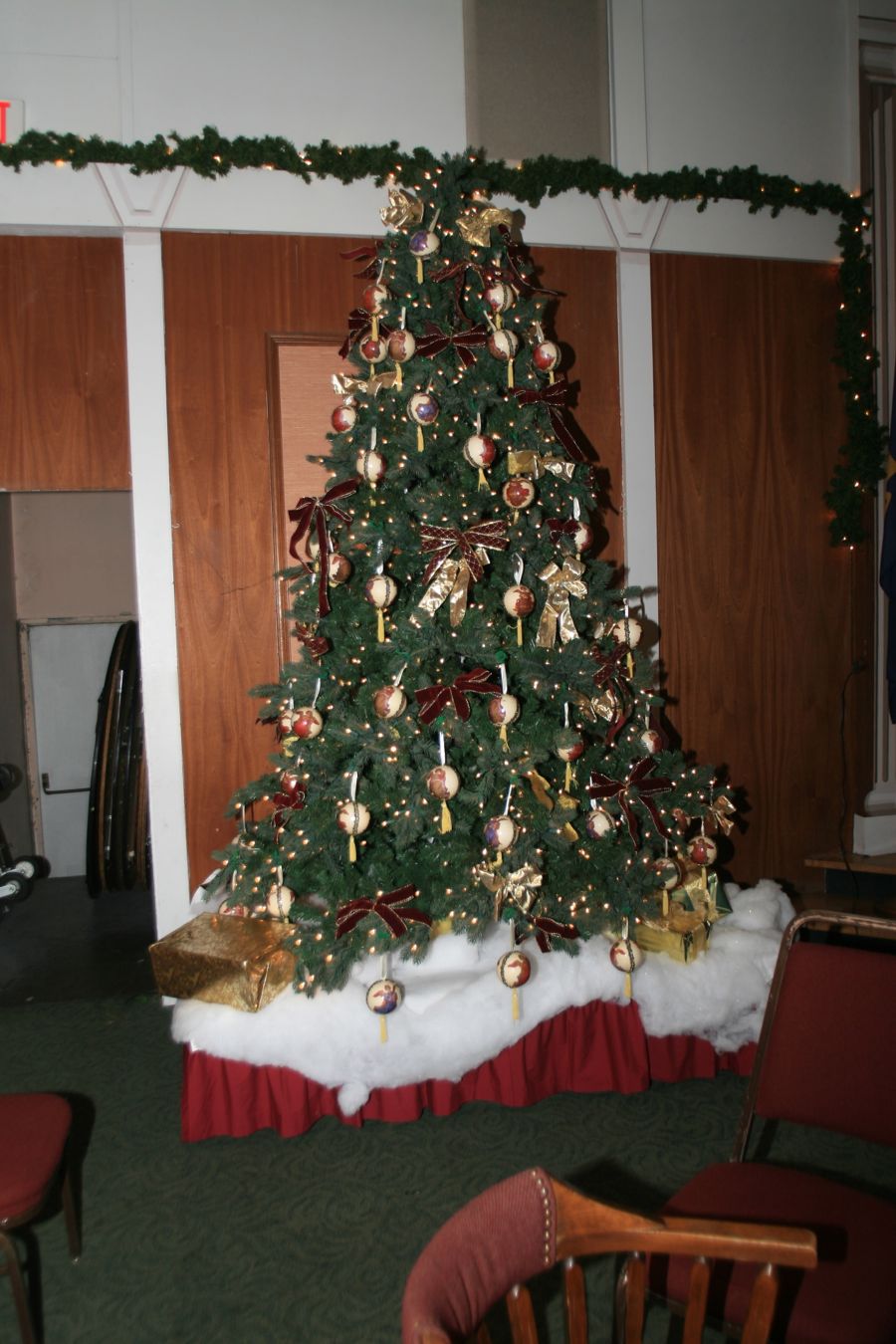 The club was decorated nicely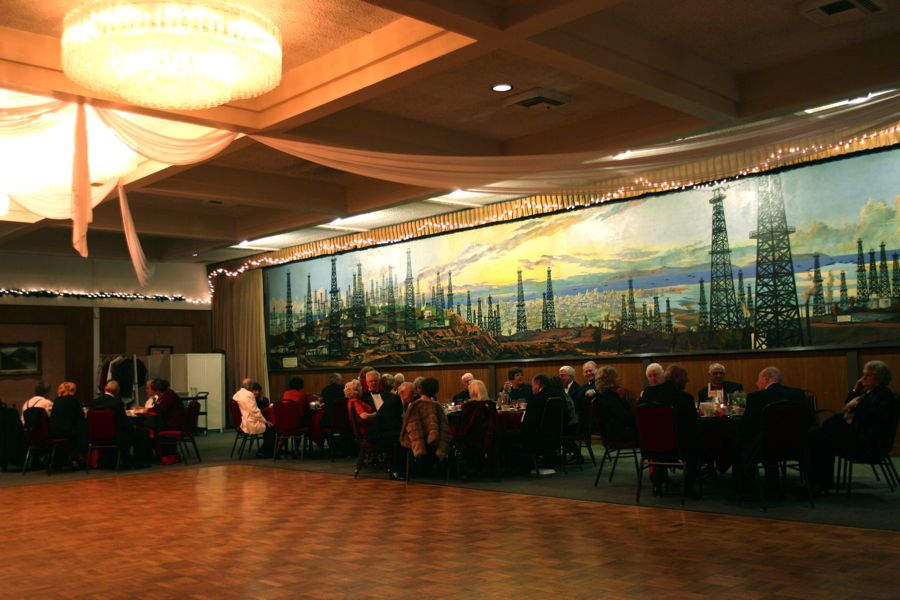 Plenty of room on the dance floor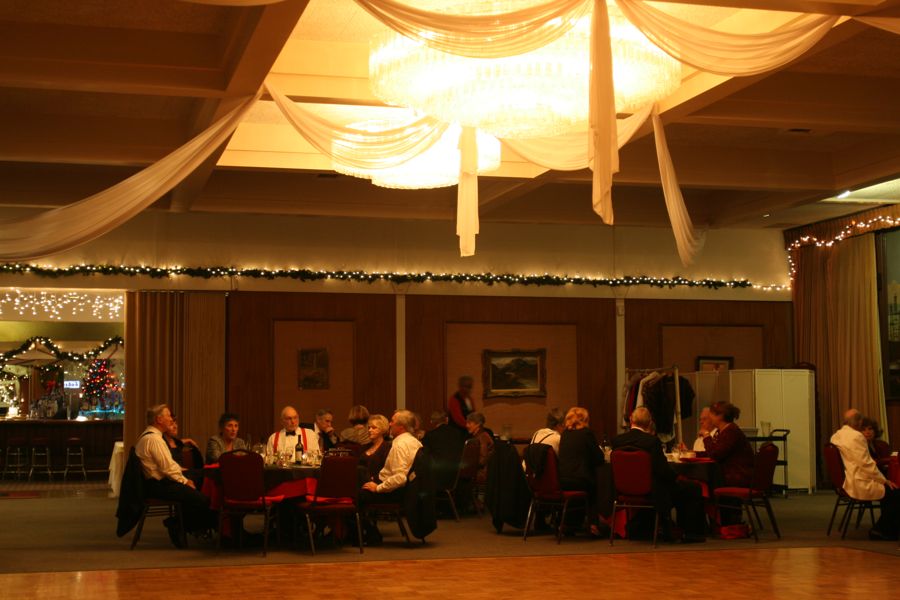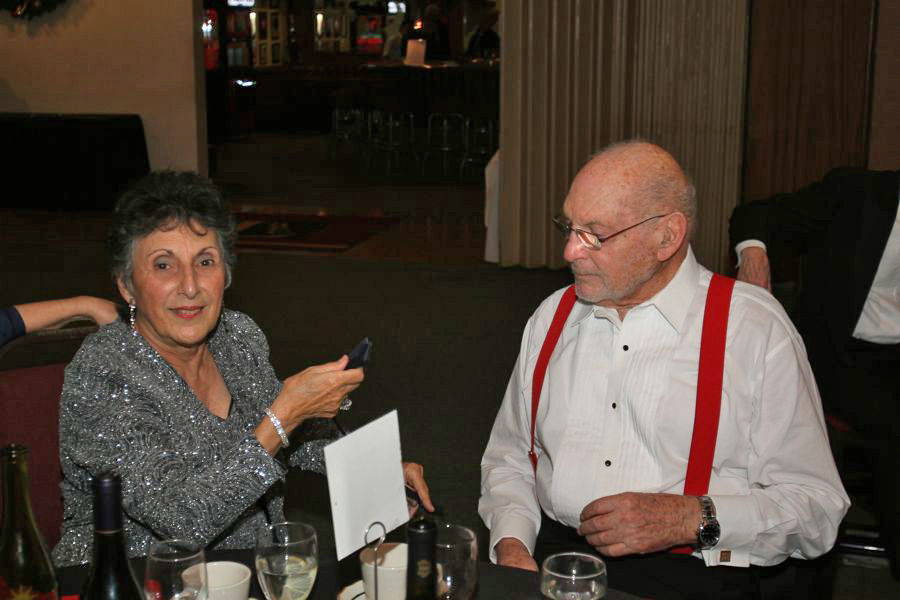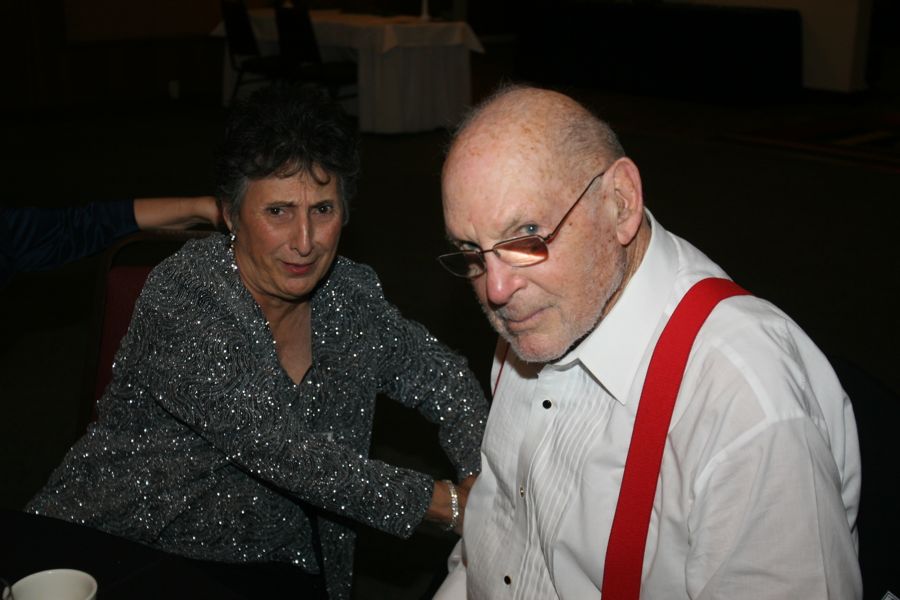 Santa is checking you twice....

Del has a great Christmas tie....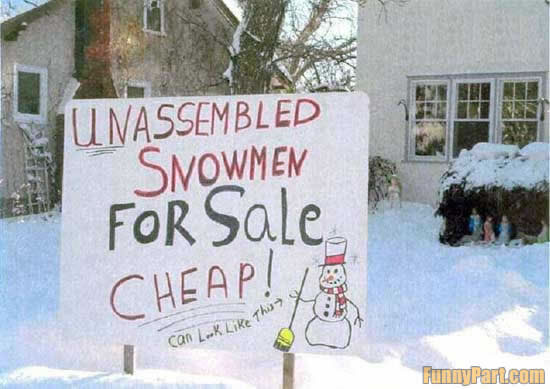 Hey... It's worth a try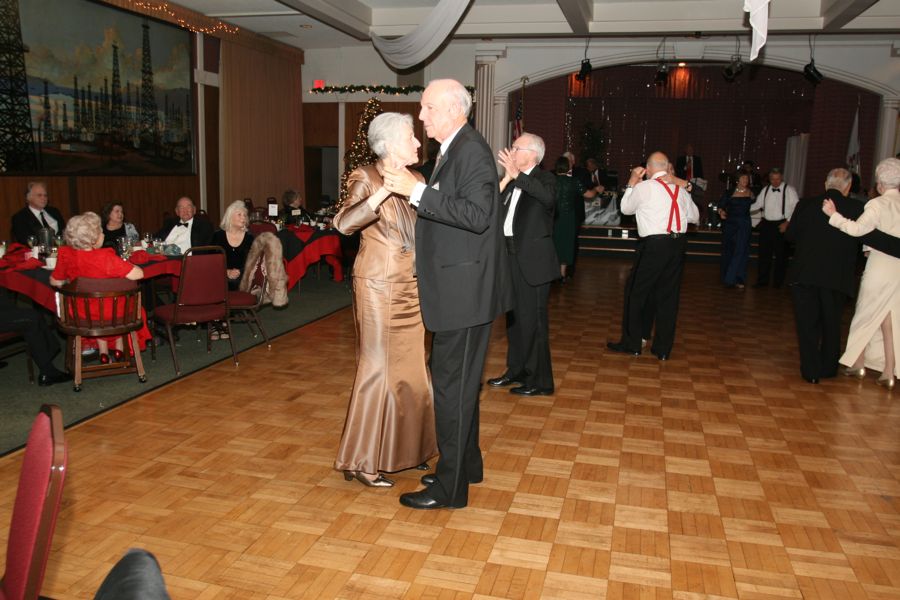 The band returns and the floor fills up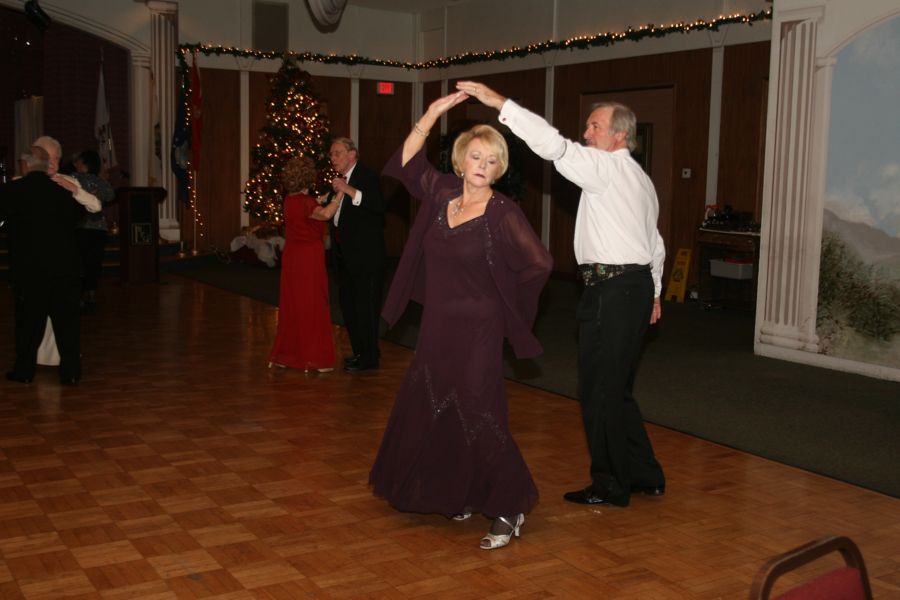 Must be a waltz

Lucky gets a different perspective o the situation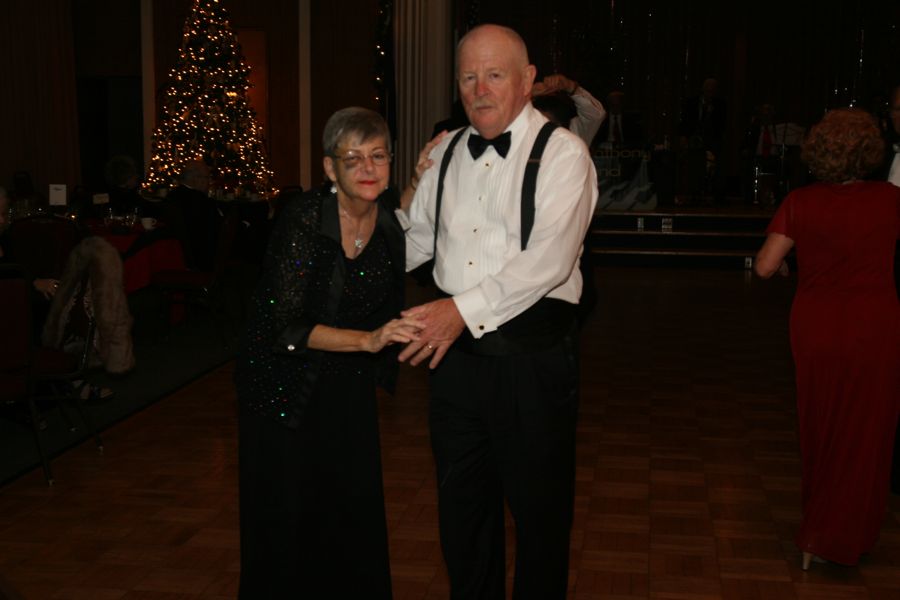 Yes... It was a waltz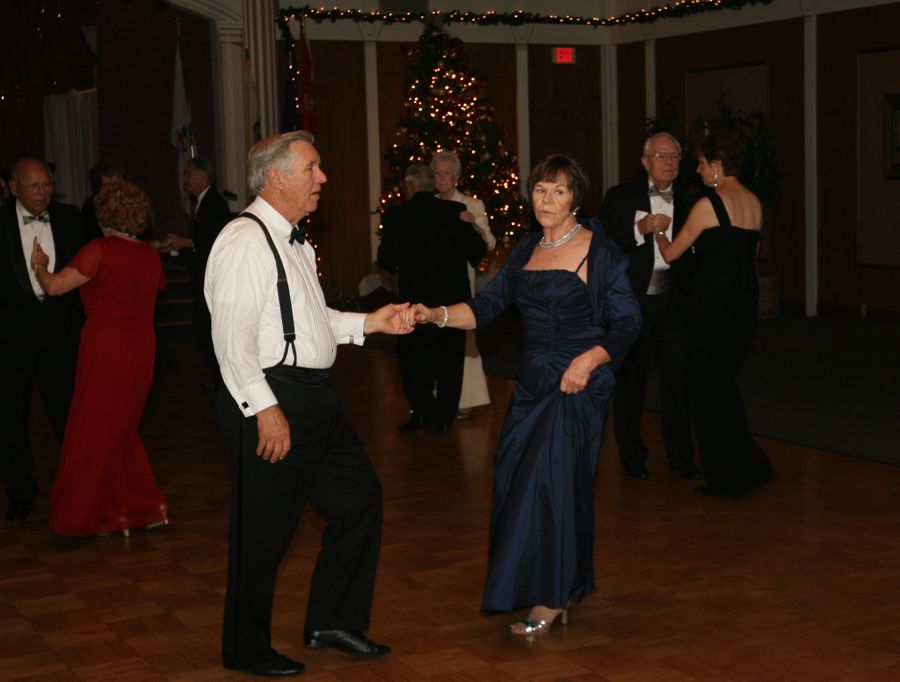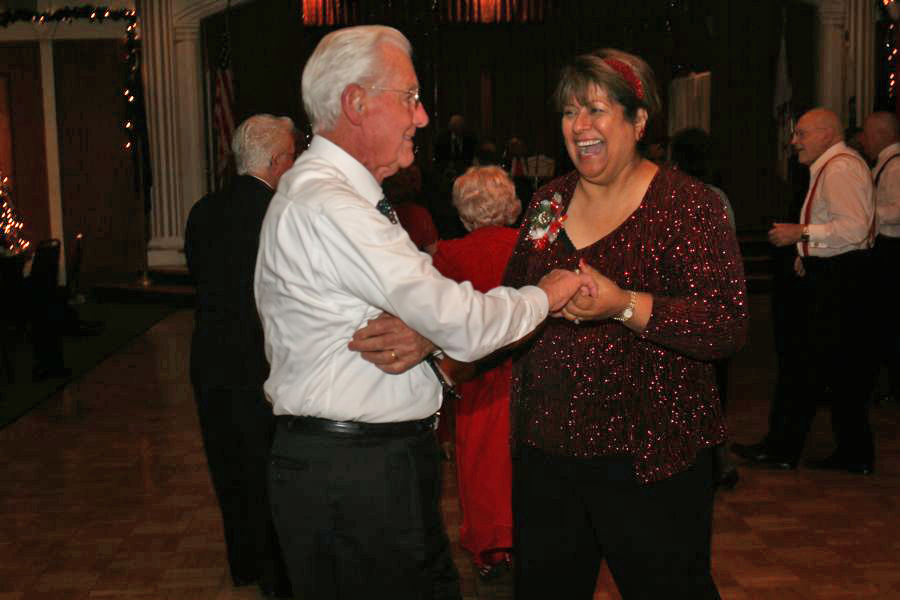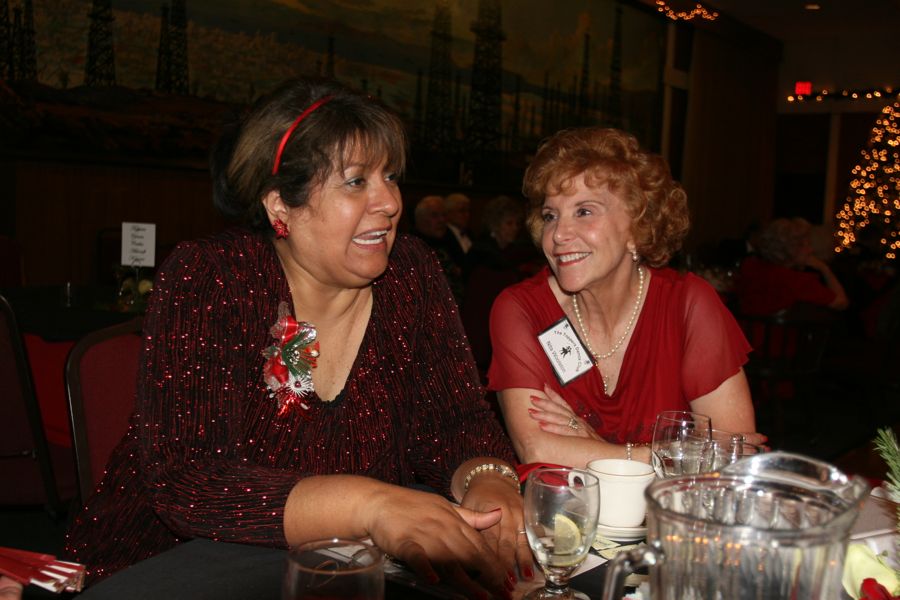 Vicky and Nita swap stories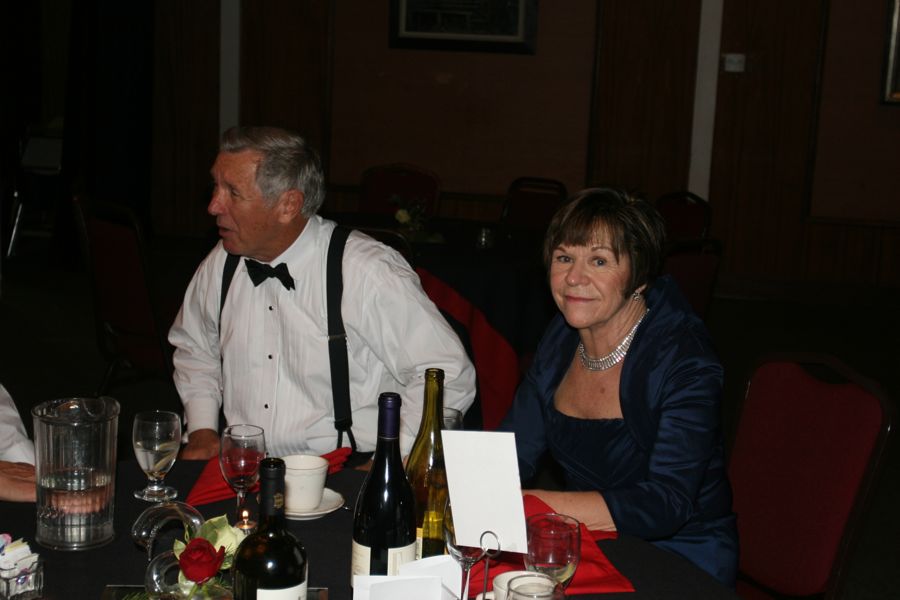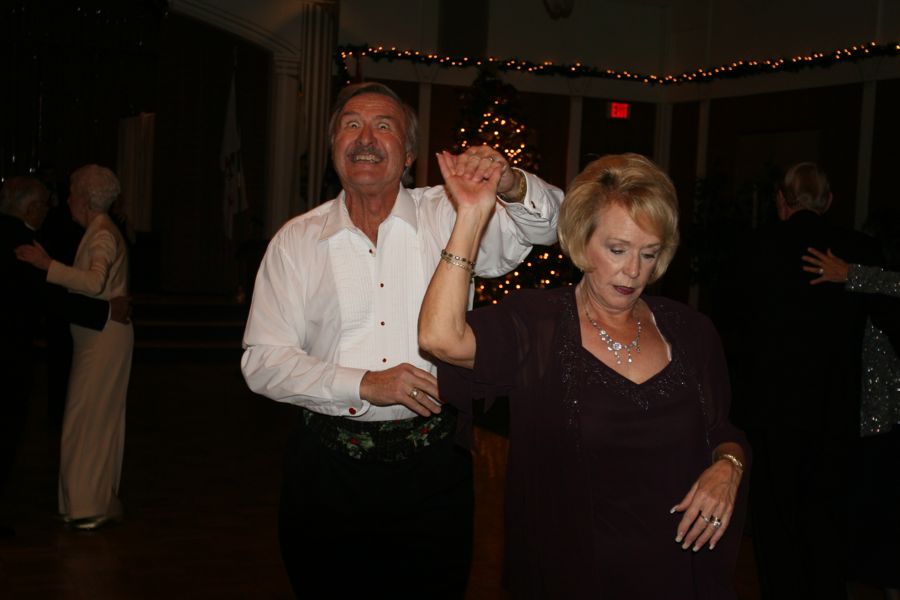 Brian just found out it was a polka

Deer int he headlights???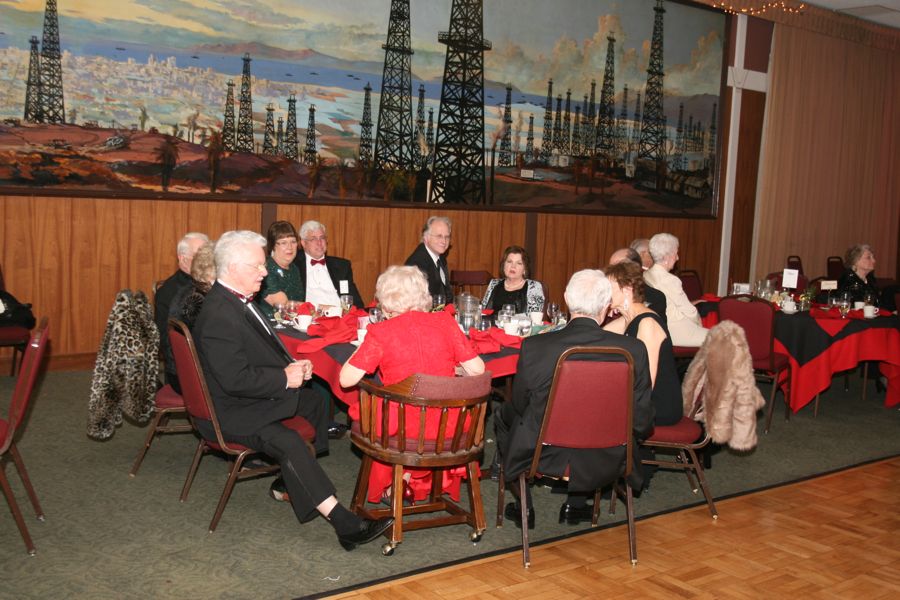 Visiting continues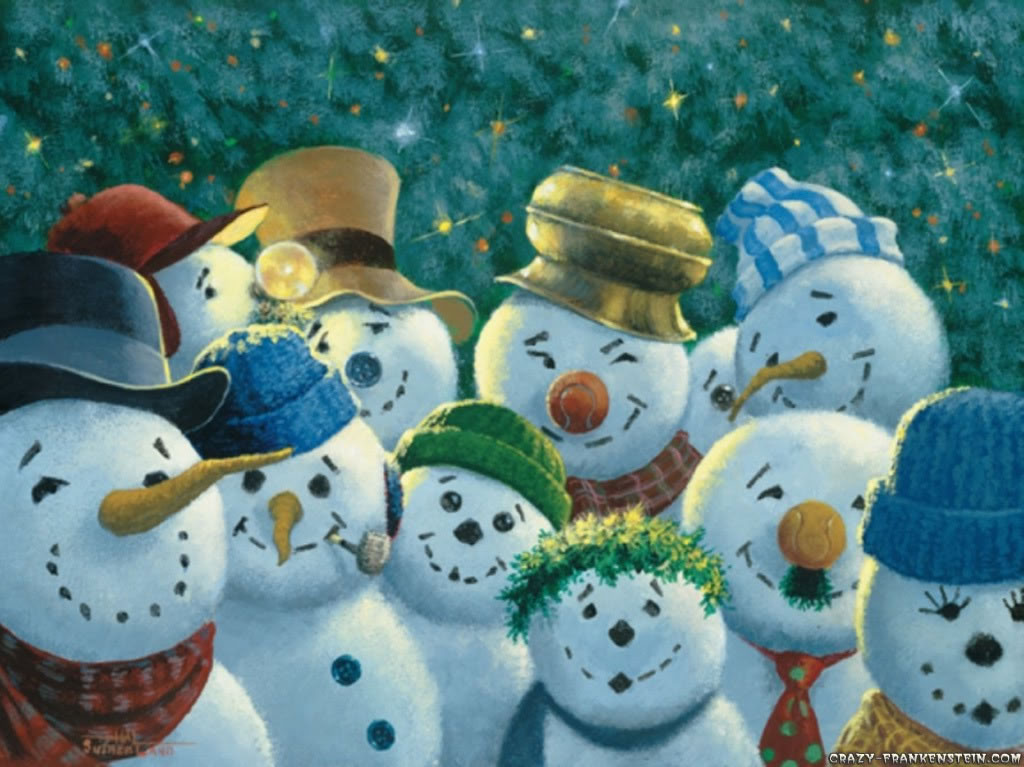 One last break before tghe end of the dance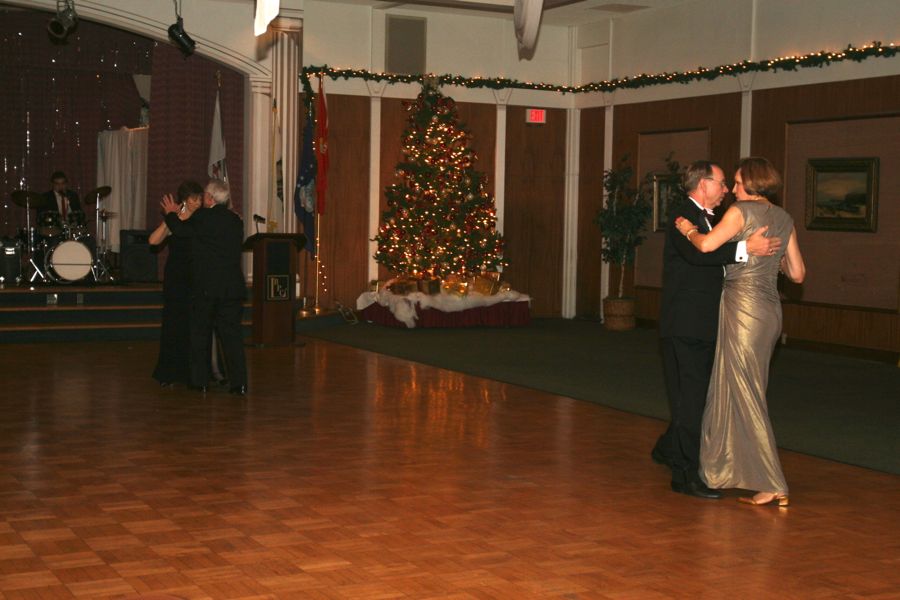 The members are slowing drifting out... Tom and Kathy