It Was Cold... Well, In The 60's When We Bagan! January 30th, 2015

Charlotte does battle with a tree on #3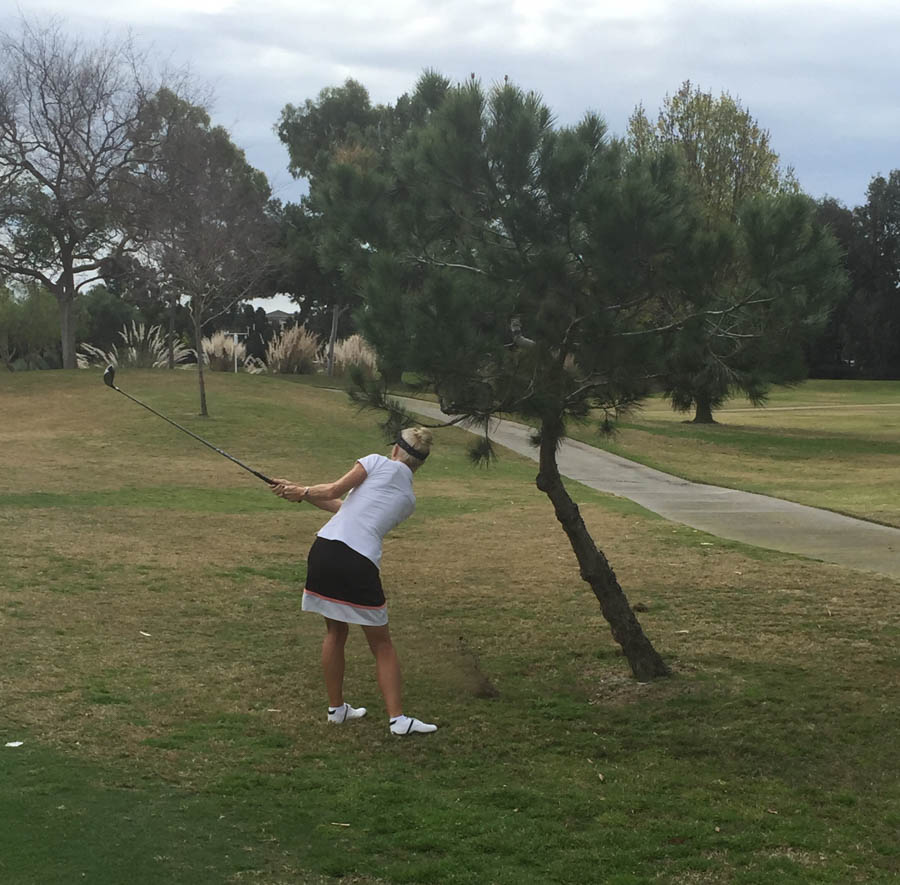 Charlotte wins the battle!

Saddleback Mountain in the distance (41 miles away) as seen from #4
Did You Know? - Saddleback, sometimes called Old Saddleback, is the landmark formed by the two highest peaks in the Santa Ana Mountains and the ridge between them. This formation, which resembles a saddle when viewed from most of Orange County, California, dominates the county's eastern skyline, and on the clearest days can be seen from most of the Greater Los Angeles Area.
Santiago Peak is the highest peak in the range and the highest point in the county at 5,689 feet (1,734 m). Modjeska Peak is the second highest at 5,496 feet (1,675 m). The two peaks form part of the border between Orange and Riverside Counties.
The hilly land in south Orange County is known colloquially as Saddleback Valley, and hence many institutions are named after Saddleback, including Saddleback Church, Saddleback College, and the Saddleback Valley Unified School District.
Driving up through Silverado Canyon, you will notice igneous volcanic rock, which indicates that Saddleback Mountain was formed prior to the San Andreas fault line, back when there was a subduction zone of the Pacific Ocean going under California.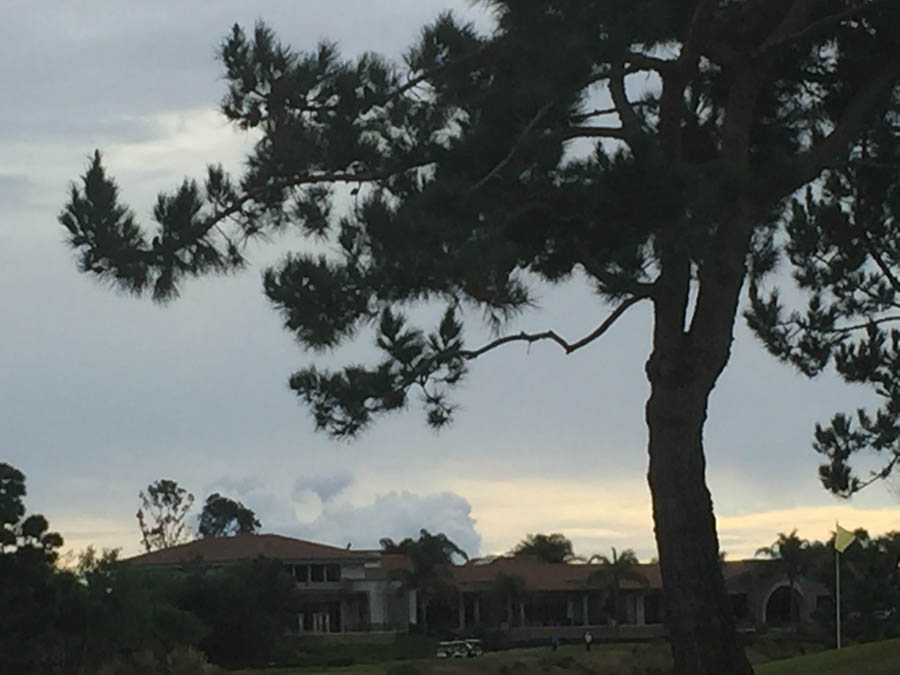 The cloud formations were interesting to say the least!
Square clouds behind the clubhouse?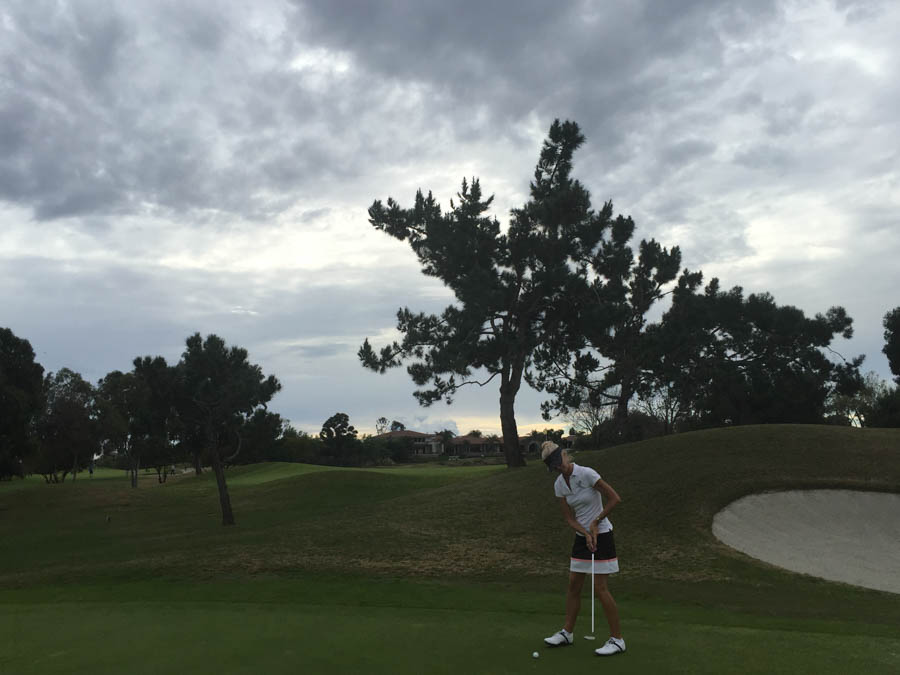 Nothing stops "The Machine"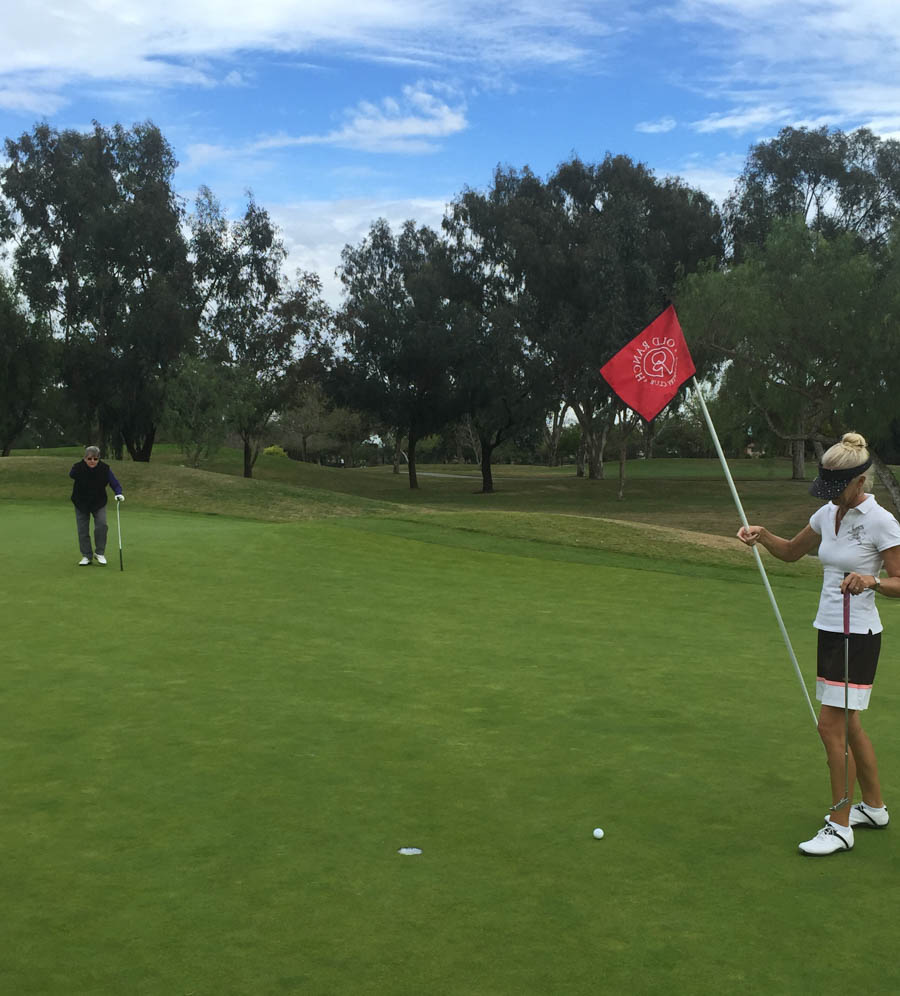 Sue had a great putt on #17!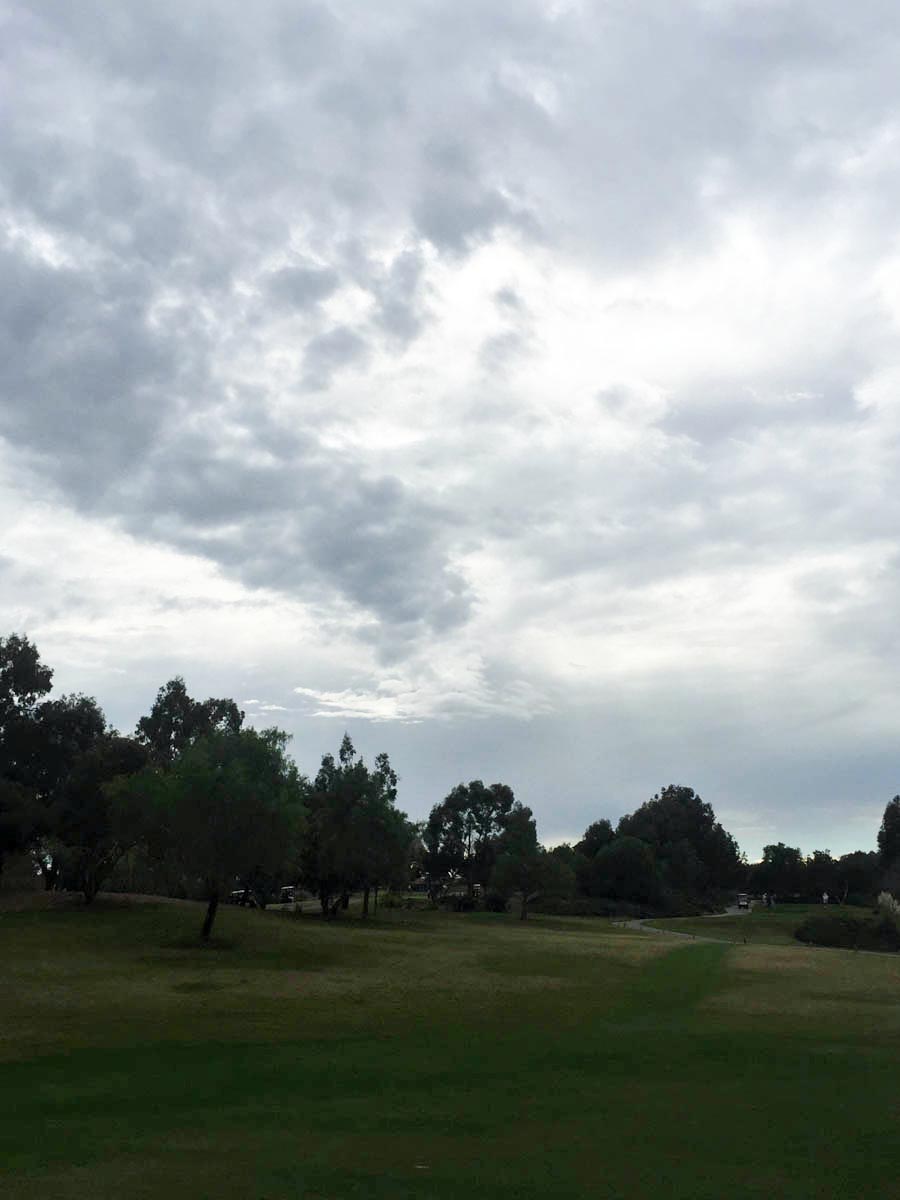 Look like it could rain at any moment... I didn't
Time For Happy Hour!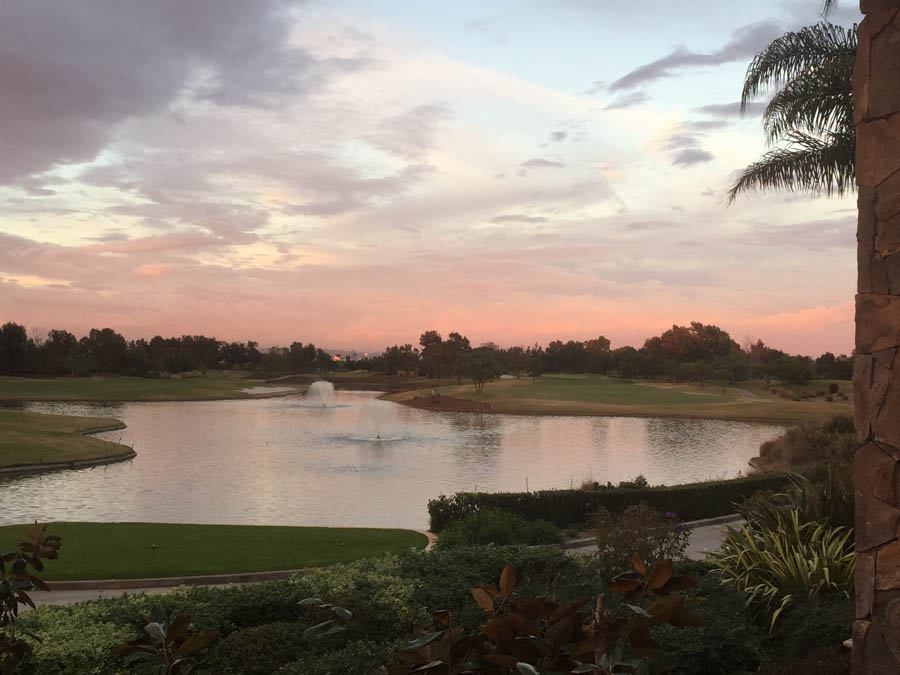 The ugly clouds seemed to have drifted northeast leaving us tghe pretty clouds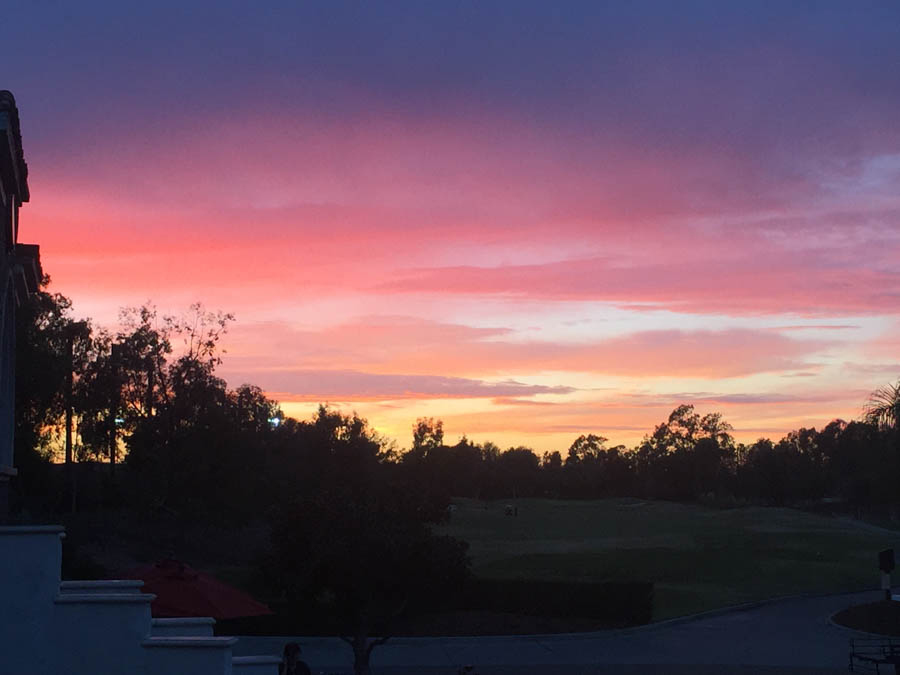 The sun sets slowly in the west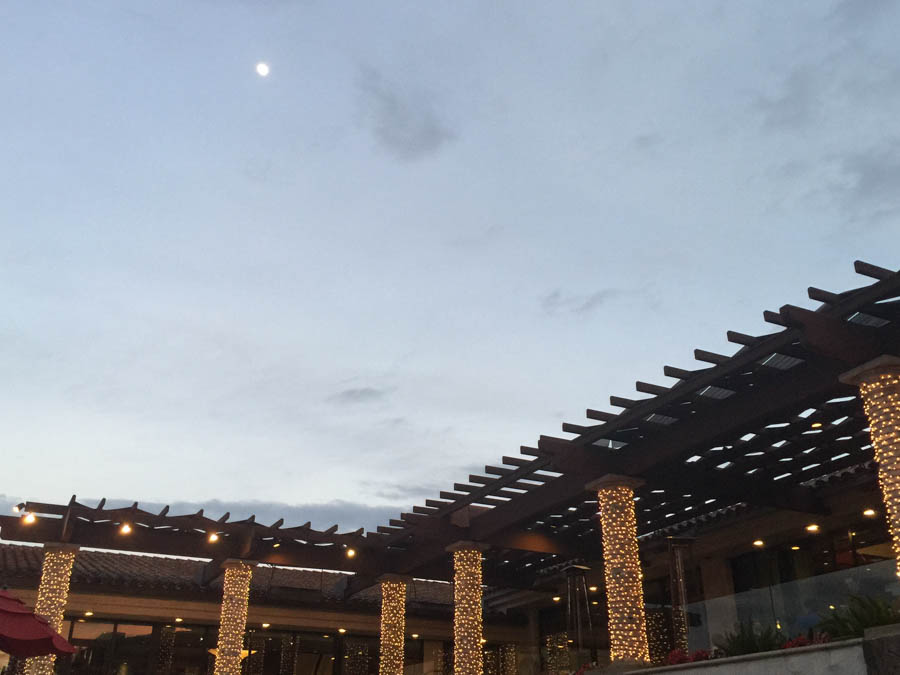 The moon is in hot pursuit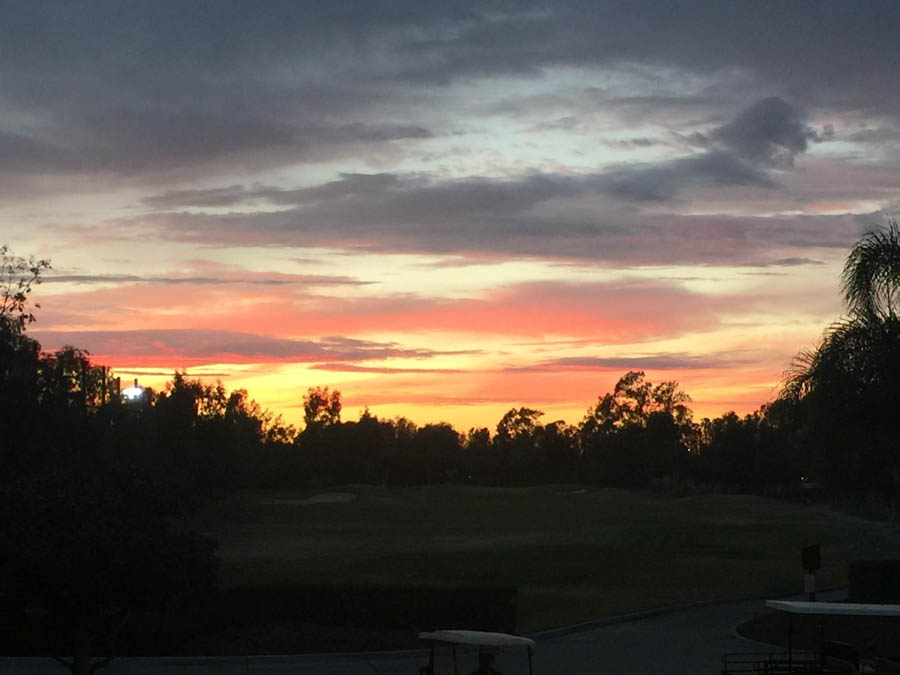 Thank goodness for photochemical aerosals

See you tomorrow

One last shot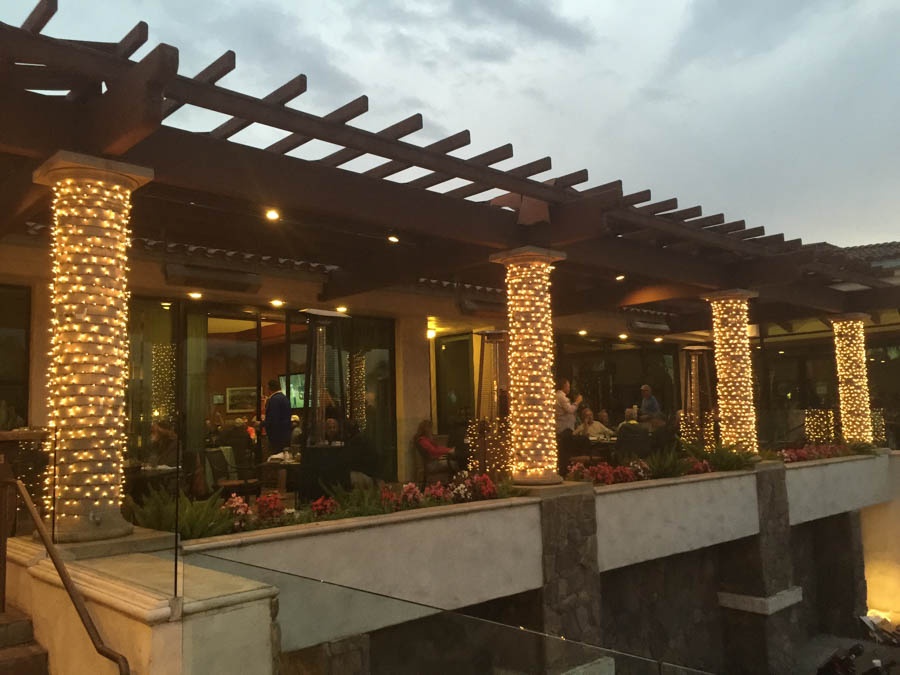 The patio was busy

It's now gone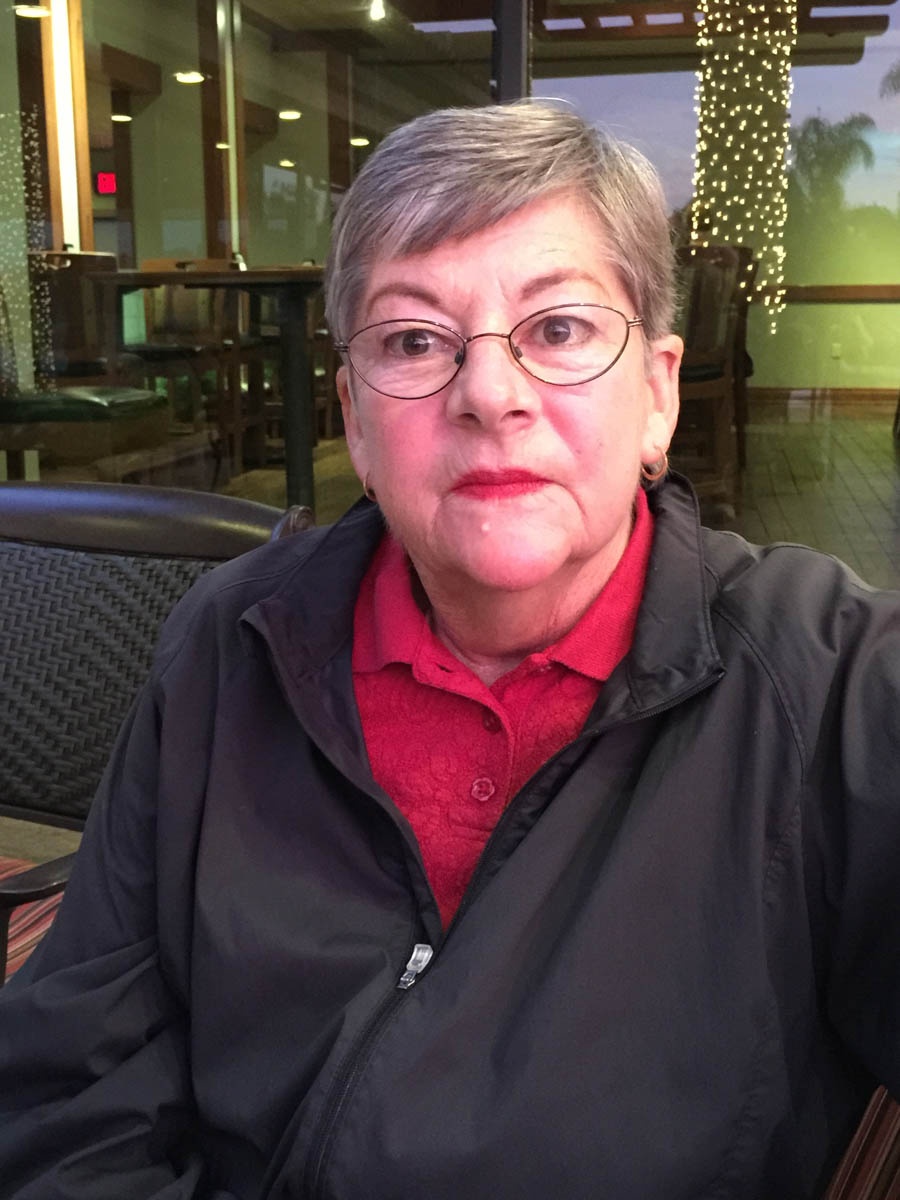 All buttoned up