We Have The bestest Golf Partners!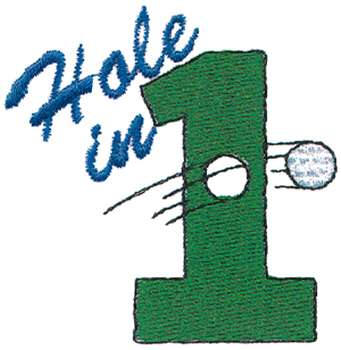 In golf, a hole in one or hole-in-one (also known as an ace, mostly in American English) is when a ball hit from a tee shot finishes in the cup. This awards the player a score of one for the hole.
Holes in one most commonly occur on par 3 holes, the shortest distance holes on a standard size golf course.
Longer hitters have also accomplished this feat on longer holes, though nearly all par 4 and par 5 holes are too long for golfers to reach in a single shot.
Over a period of several years, many U.S. and European media outlets - including ESPN and the New York Times - have reported that Kim Jong-il once claimed to have shot five holes in one during his first attempt at playing golf (an alternate version of the story claims North Korean media once reported Kim had shot 18 holes in one). The underlying implication of the claim is that the North Korean government assigns supernatural feats of heroism to its leaders as part of an effort to perpetuate a cult of personality.