An Amazing Day!
Warning.... A Weatherman could die! We woke up and looked at the weather report! Sure enough, 100% change of rain all day! Sue rolled over and Paul went to the computer. After an hour, the weather changed.... So we decided we would take a chance. We called Bunnaford and James.... Two smart people... They stayed inside.
Off We Go To Old Ranch


As we left our street the weather itself looked confused

Looking North - M-m-m-m-m-m We should have suspected a trap!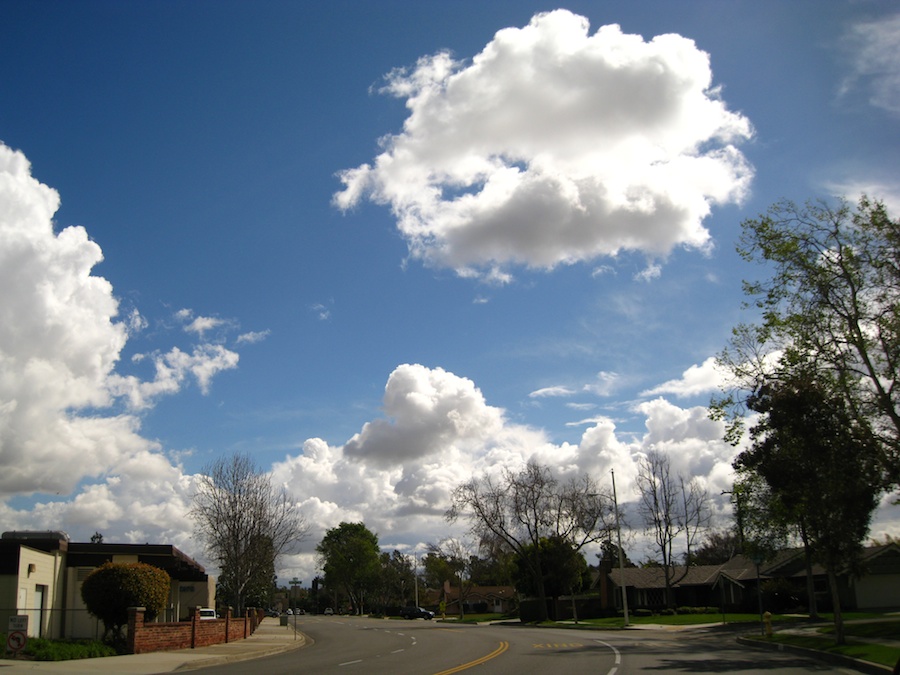 Looking Southwest - Hey, no rain!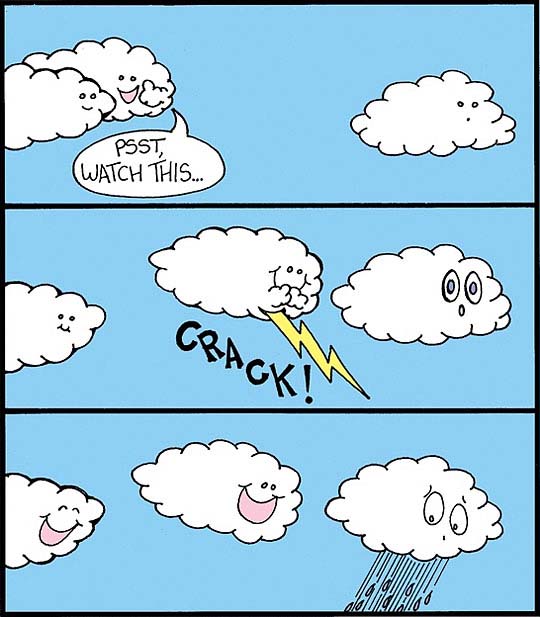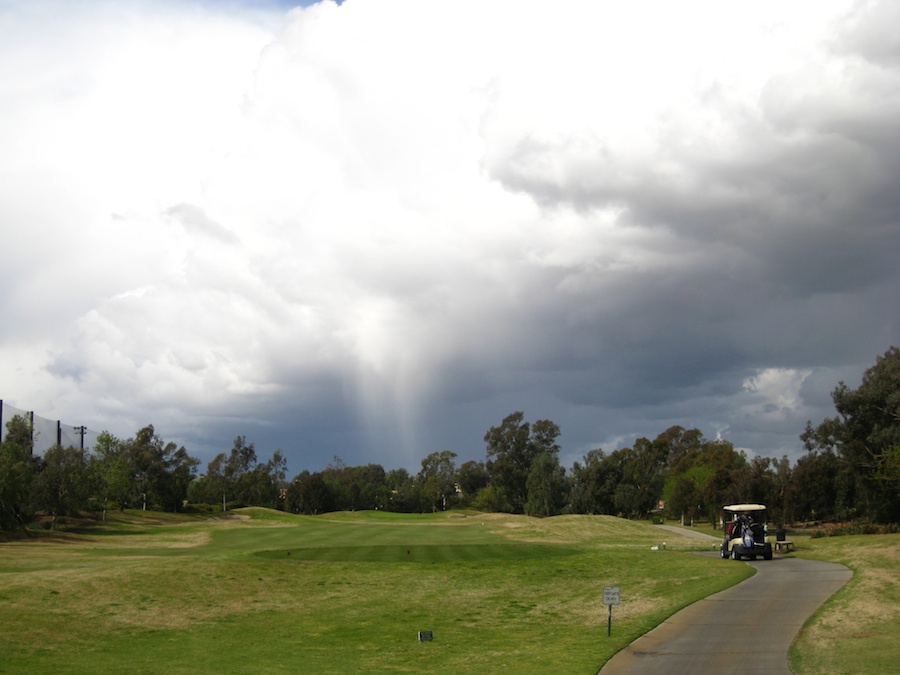 OK, we are on the first hole and that is rain falling over Long Beach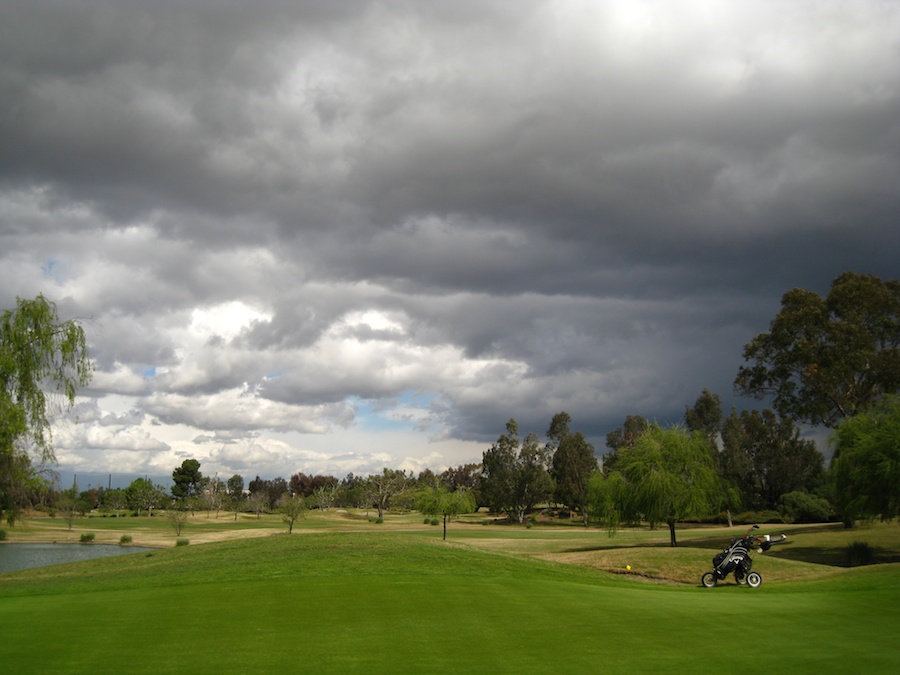 First hole on the green.... We are playhing well... Cold but well!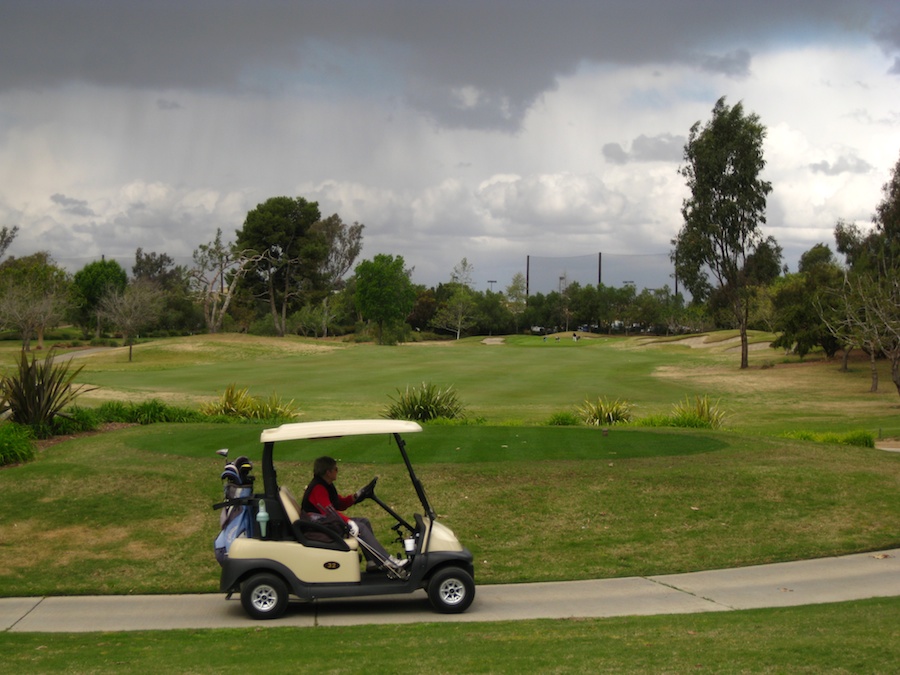 Rain to the north of us! We are almost surrounded ... Into the wall of water she goes

I think we forgot someting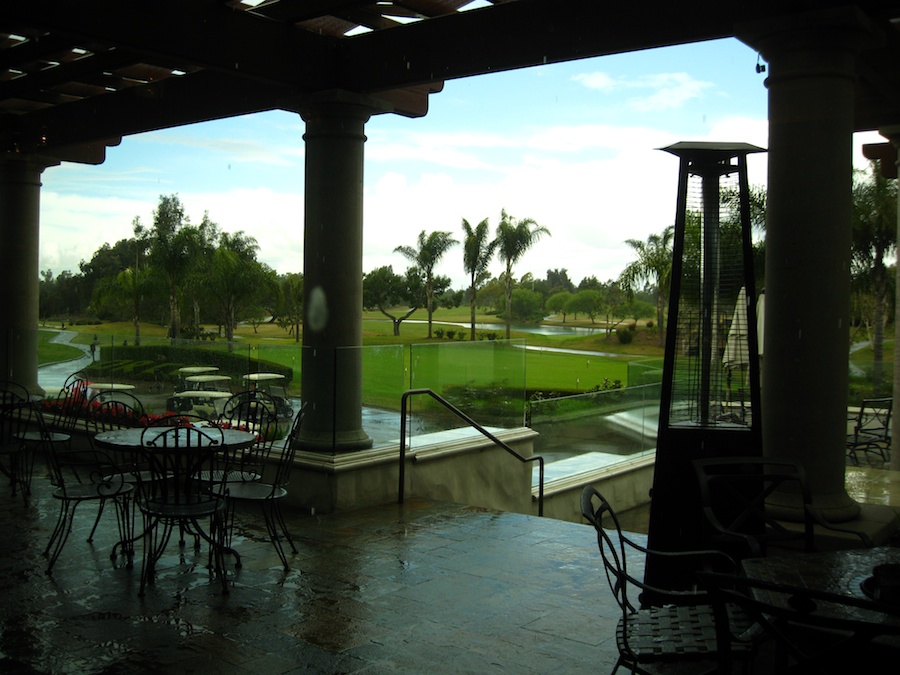 Yes... We are inside because on #5 all heck broke loose! Time to dry off!
Decision Time

One more glass of wine or to we go home and clean closets??? We voted closets!

Wow... Real sun this time!

The geese are out to meet Grandma for the second time today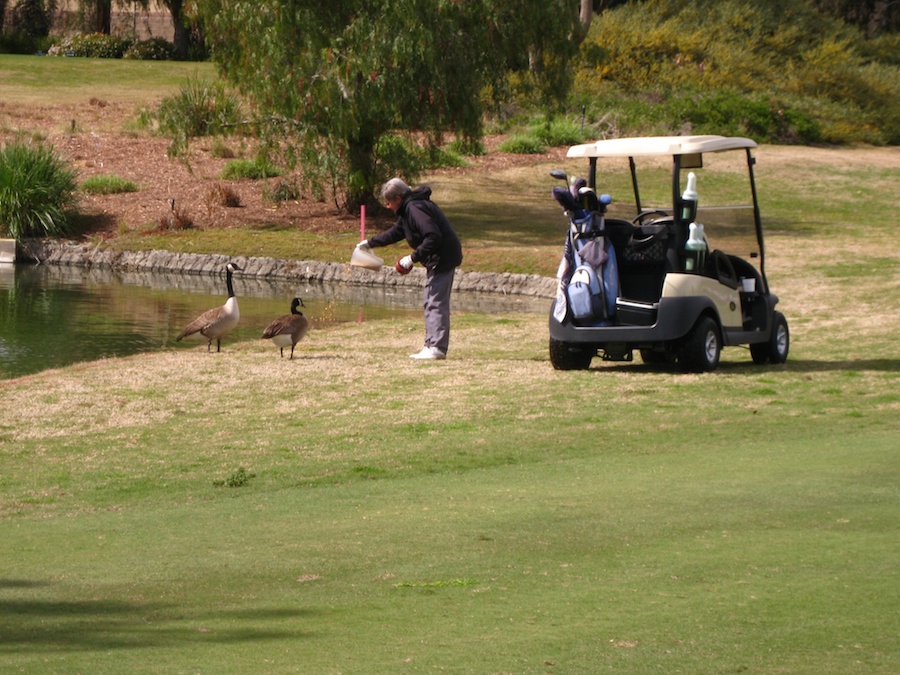 They come right up to her to visit and dine

"Lookout duck! That food is ours!!"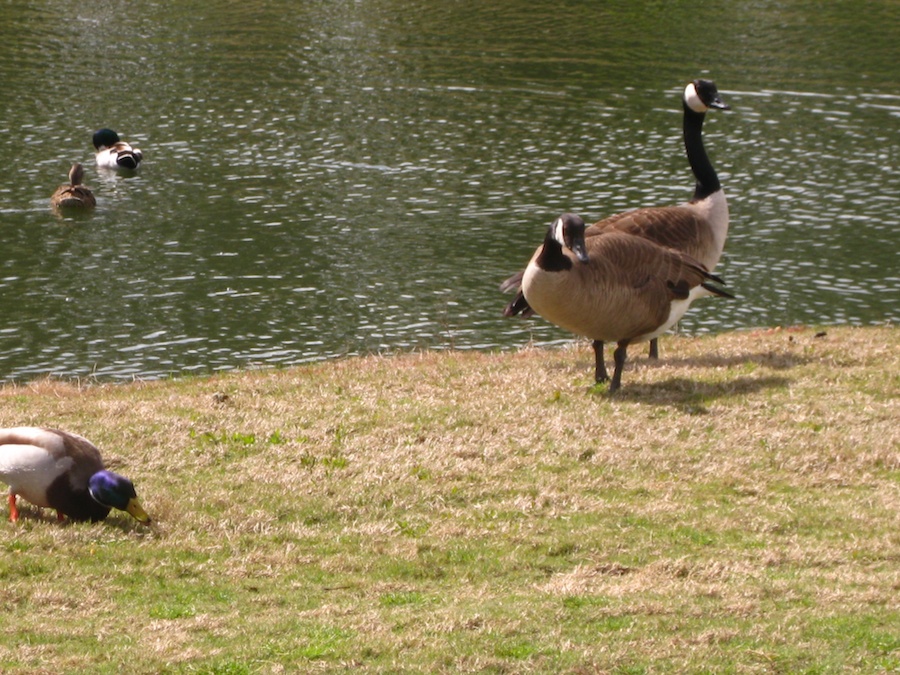 Brave duck
We Did Nine Holes (For a Total Of Fourteen Today).. Time For Wine

Wine time... Get out the straws
We Noticed The Range Was Turning Colors ... To The Camera

It was dusk and magic began to occur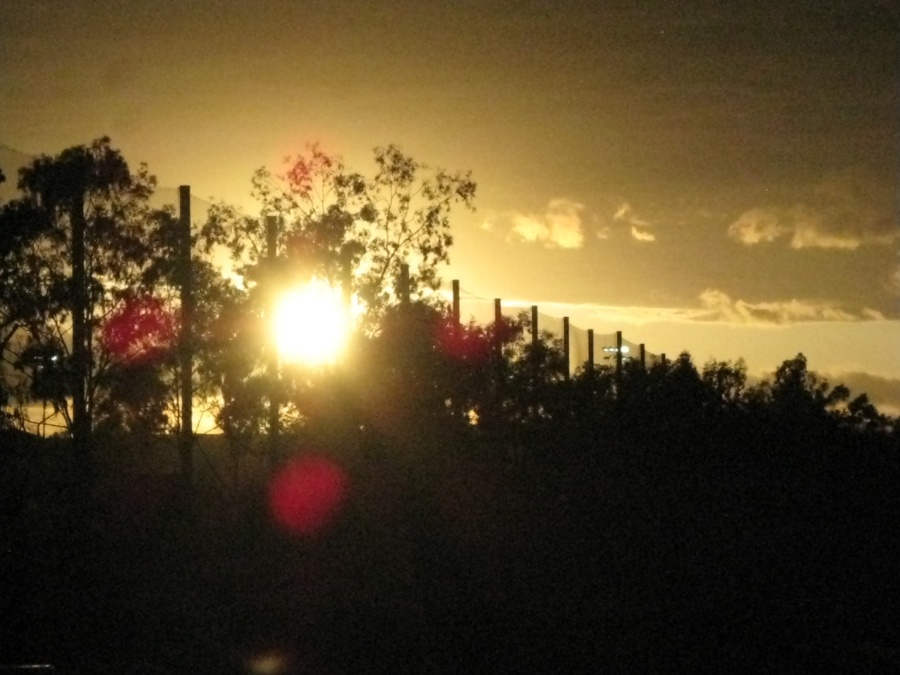 The sky became golden

Rain drops on the window made the red reflections

The airplane was headed for Long Beach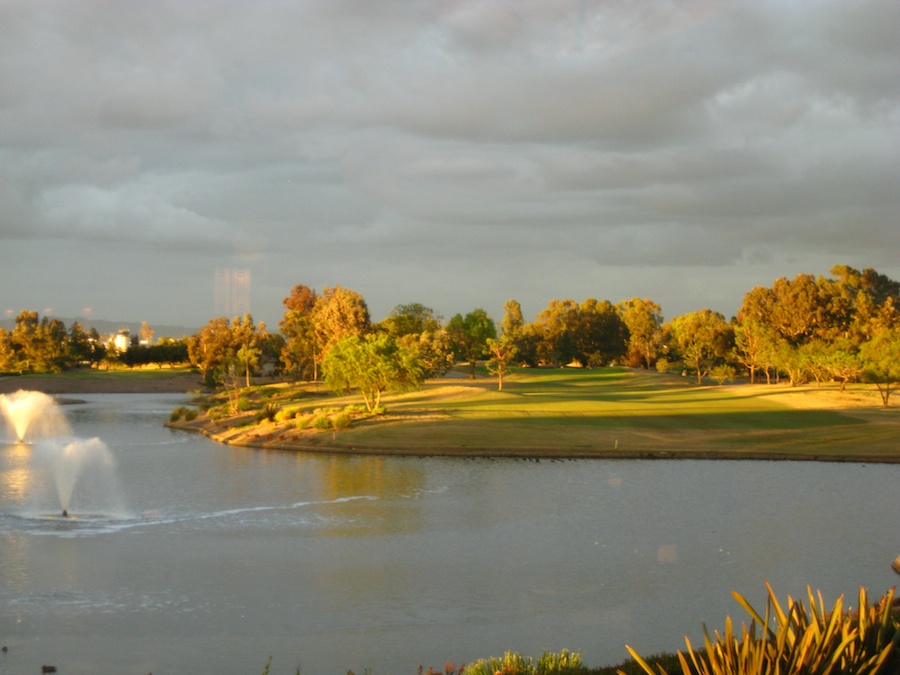 Looking north and long shaddows were almostg magical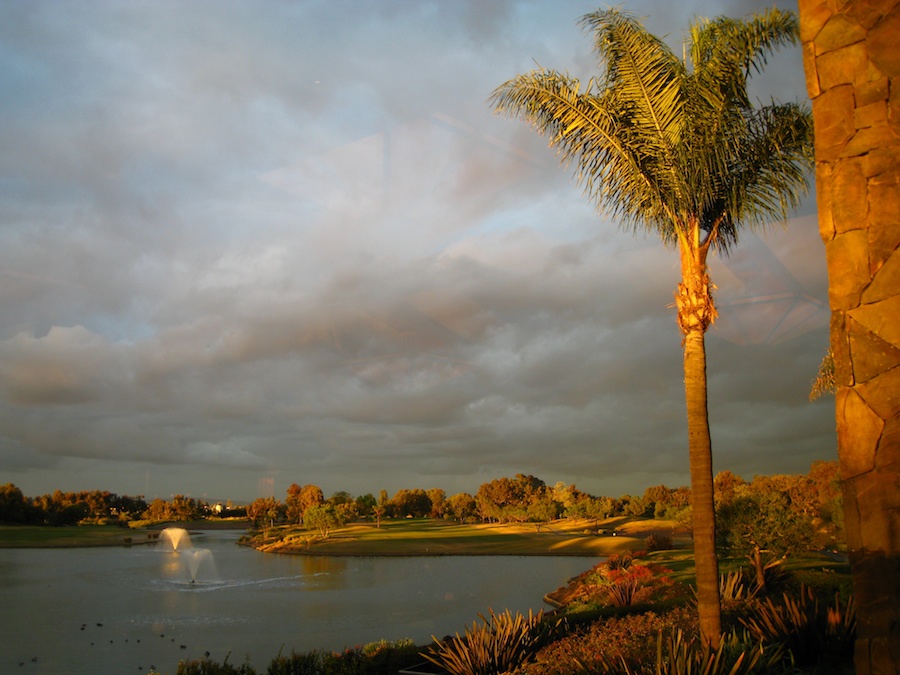 Reds, pinks, grays.... and plenty of COOL!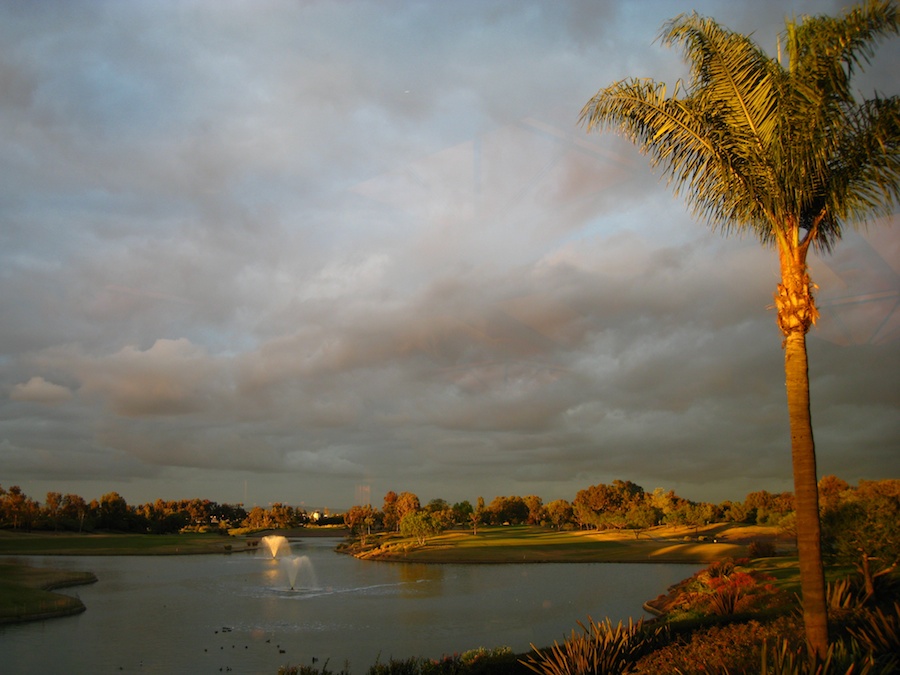 The sun is dropping fast
Did You Know? - The time of sunset is defined in astronomy as the moment when the trailing edge of the Sun's disk disappears below the horizon. The ray path of light from the setting Sun is highly distorted near the horizon because of atmospheric refraction, making the sunset appear to occur when the Sun's disk is already about one diameter below the horizon.
Sunset is distinct from dusk, which is the time at which the sky becomes completely dark, which occurs when the Sun is approximately eighteen degrees below the horizon. The period between sunset and dusk is called twilight.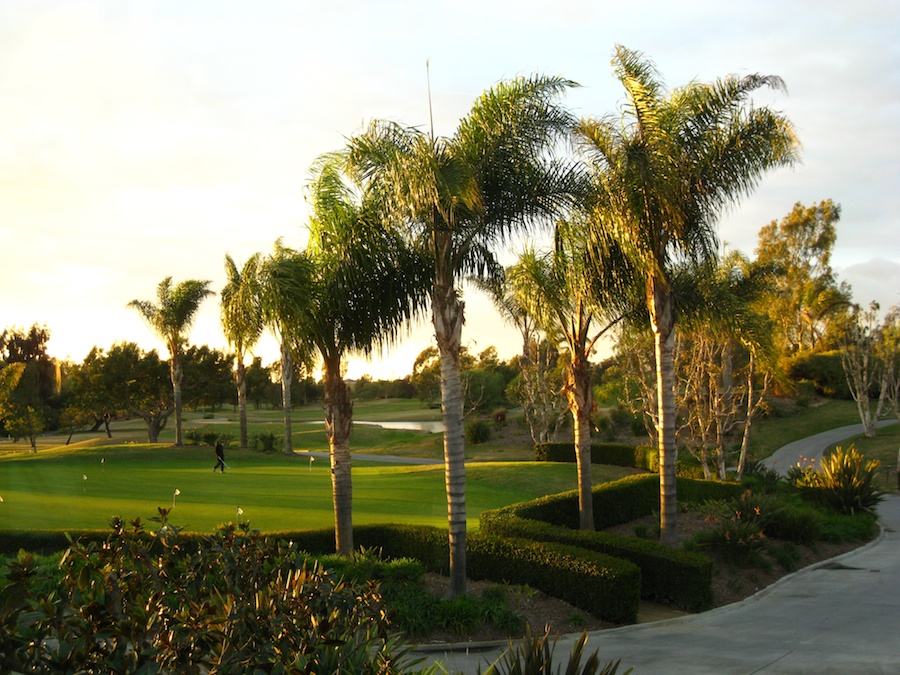 Someone is still putting.... In the low 50's!

Goodbye Sun... See you tomorrow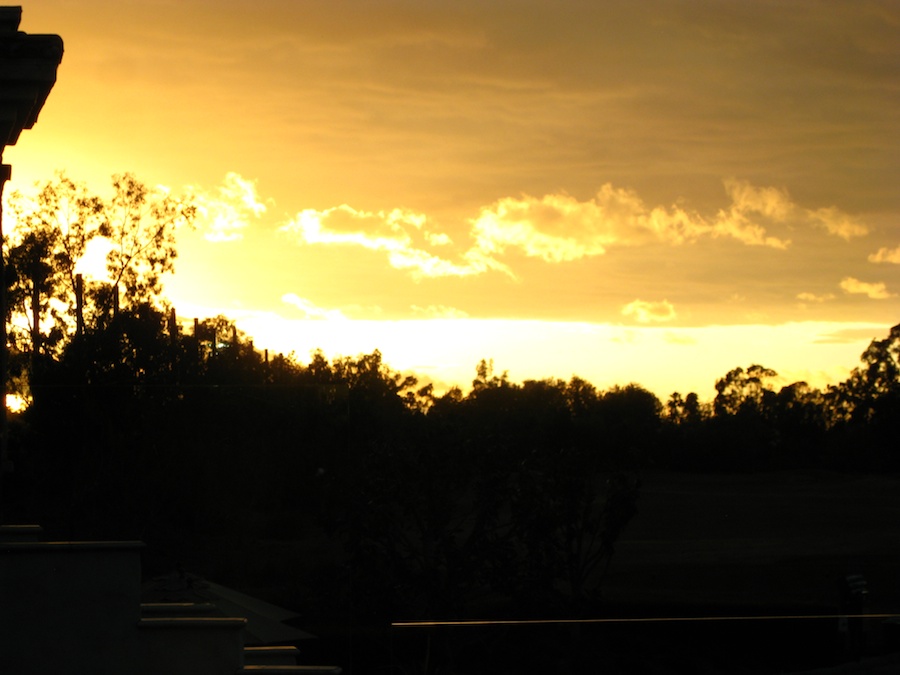 The sky is on fire
Meanwhile At The "Party Table"

Our table is partying it up!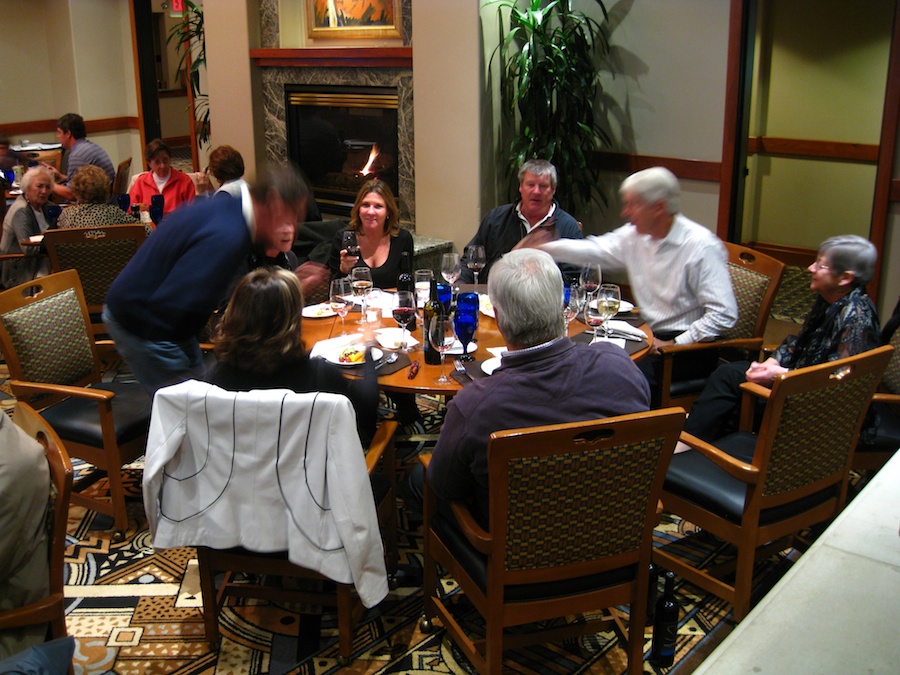 We moved tables three times this evening.... It keeps getting bigger... This is good