This Year Was Different, We Were NOT Surrounded By Family
This year we are by ourselves (no big party with our family) so we decided to visit Kat Robinson (our cousin) for her bar-b-que, stay around the house in the afternoon and go with Vicky & Del to the Queen Mary to see fireworks in the evening.
Good choice, we had a ball! Visit Red and listen carefully !

Kat enjoyed the hamburger and other 4th of July goodies! They look pretty patriotic, huh? We took additional pictures of the Kat !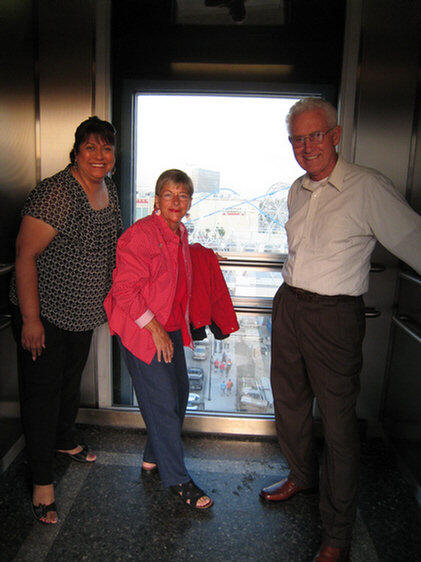 Laughing and giggling is what we all do!
Vicky and Del are our neighbors and very good friends and we do a lot with them as we are all retired and just go go go!
See more about Vicky and Del on their site on the web.
Please visit our little journey and adventure to the Queen Mary for July 4th Fireworks
* to behave in a high-spirited, festive manner; make merry
A little patriotic music???
Remember Our Armed Forces!