Introduction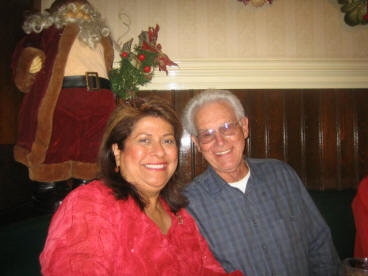 Vicky & Del are neighbors of Sue & Paul and we have become great friends over the years. We go dancing quite often and play golf when we get a chance.
Vicky is always planning something like the 80th birthday for Del.
Del is retired CHP and Vicky just retired from teaching school. She received the "Teacher Of The Year" award from her school district. Their kids have left home but are still close by.
Daughter is going to school and Martin is working in the area.
Please join us for some of the events that have occurred and other "adventures" we have had. Certainly visit Vicky's place for Christmas.
What's New???
We went on a three week driving tour of New England to see the fall foliage and we had a ball. Come see the pictures of the adventure