Introduction
It is with great sadness that I must report Del's passing March 24th 2021. He was a man's man who everybody looked up too! He will be missed but we will keep the images here for everyone to remember.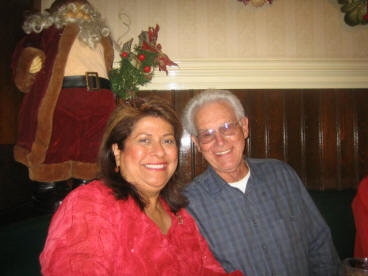 Vicky & Del were neighbors of Sue & Paul and we have become great friends over the years...many many years! We go dancing quite often and we played golf together for a while. We do some holidays together and kn ow each others families quite well!
Vicky is always planning something like the 94th birthday for Del.
Del is retired CHP and Vicky just retired from teaching school. She received the "Teacher Of The Year" award from her school district.

Their kids have left home but some have returned which is excellent!
Their daughter graduated, got married, and is the proud mama of two strapping young men. Martin is now married working in the area and is expecting a child in the near future. .
Please join us for some of the events that have occurred and other "adventures" we have had. Certainly visit Vicky's place for Christmas.
What's New???
After Sue's untimely passing, Paul got married to a long time friend, Dr. Mary Cote and we moved to Orange California. We still see Vicky on a regular basis; she is a dear friend.