The Wedding Reception Is Underway (Page Seven)

An amazing cake... As country as it gets!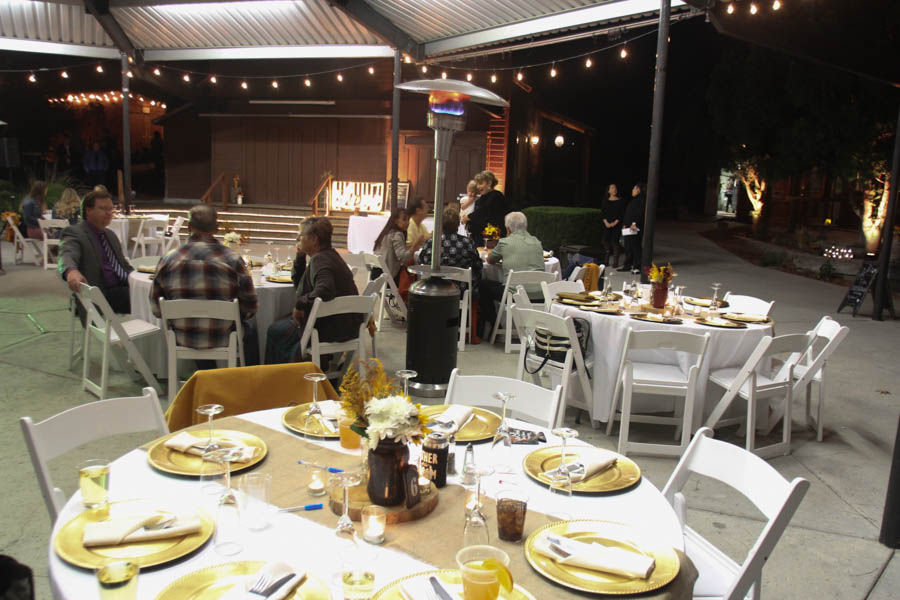 People are making their way to their table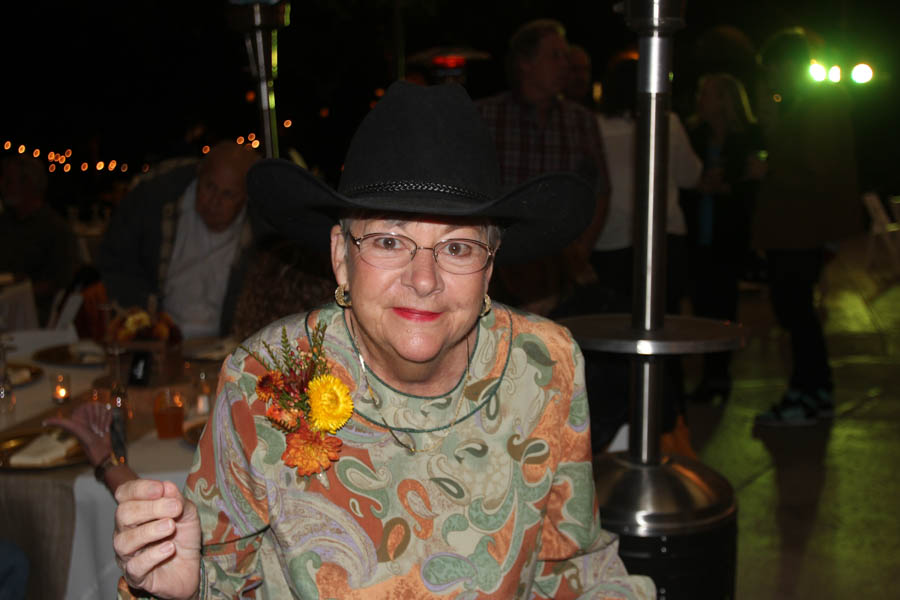 Cowboy Grandma Sue

Becca gets freshened up and some pictures in the bar

Slightly above the reception area were outdoor games

The picture booth was a real draw for many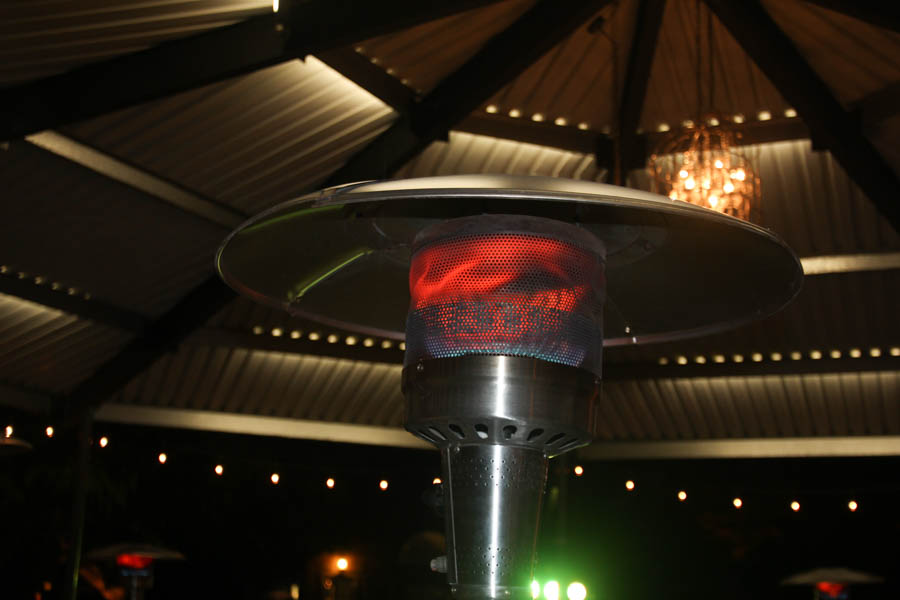 We had fire!!! It was perfect!

Most people are seated and time for the newlyweds to make their entrance

Wave those towels... The Newly Weds are about to enter

Here they come!

A beautiful couple

What dance are they doing?

Looks like the Nightclub Two Step
Did You Know? - Nightclub two step (NC2S, sometimes disco two step or California two step) is a partner dance initially developed by Buddy Schwimmer in the mid-1960s. The dance is also known as "Two Step" and was "one of the most popular forms of contemporary social dance" as a Disco Couples Dance in 1978.

Becca is being presented to the guests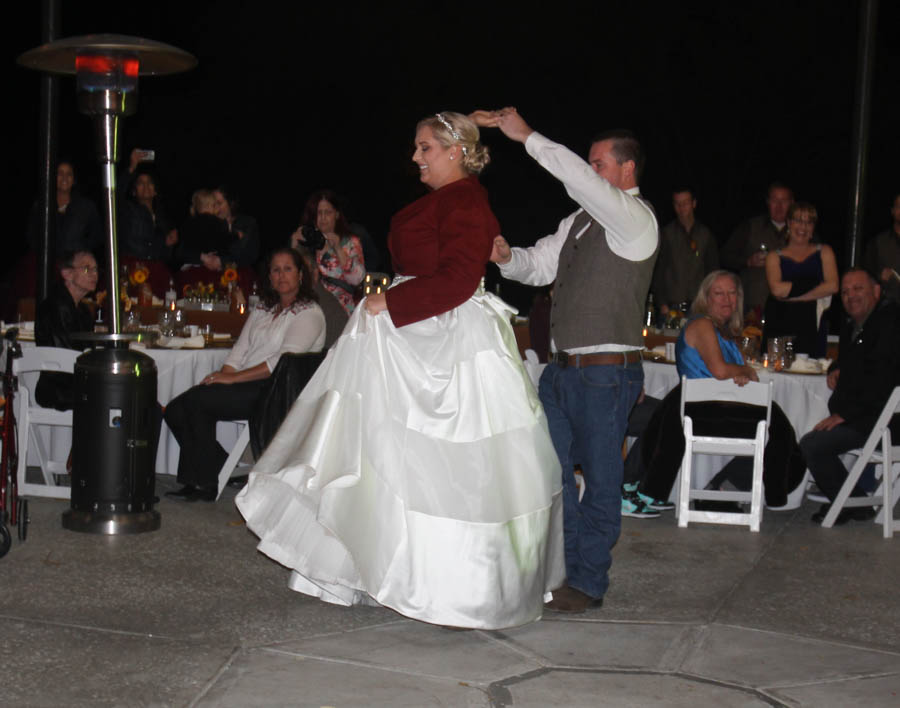 Perfect timing... They are naturals!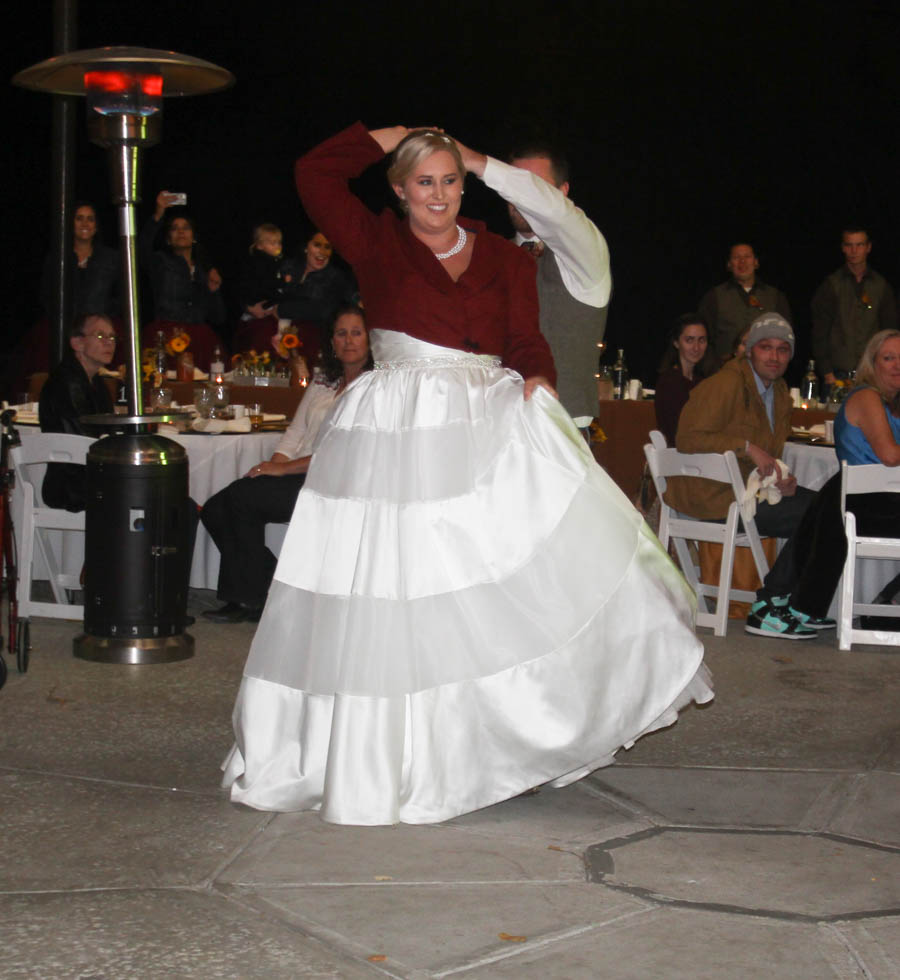 She is, indeed, beautiful!

Perfect timing

Twirls and turns.... around and around they go!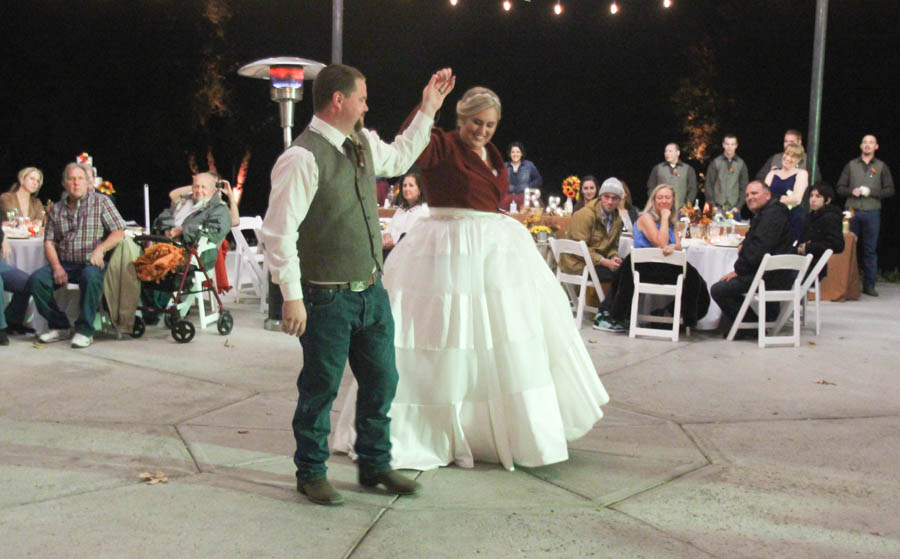 Excellent moves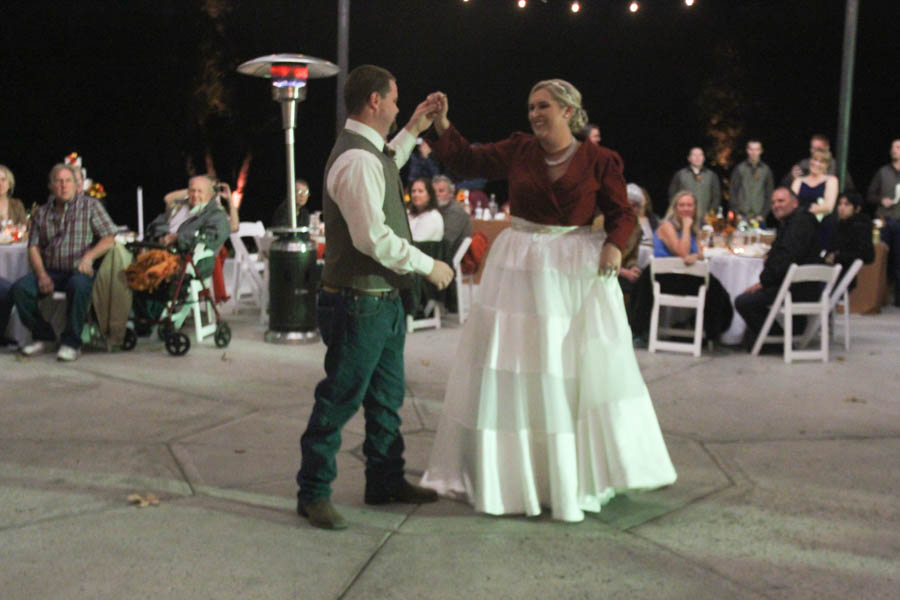 Simply elegant

Everyone is looking

Amazing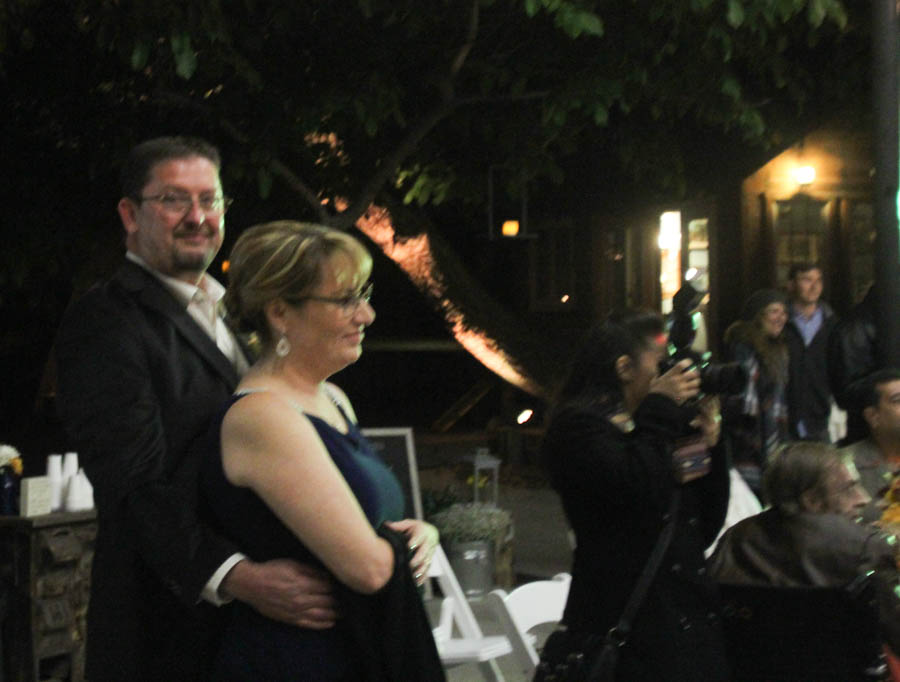 Proud parents

No tears.... Just local smog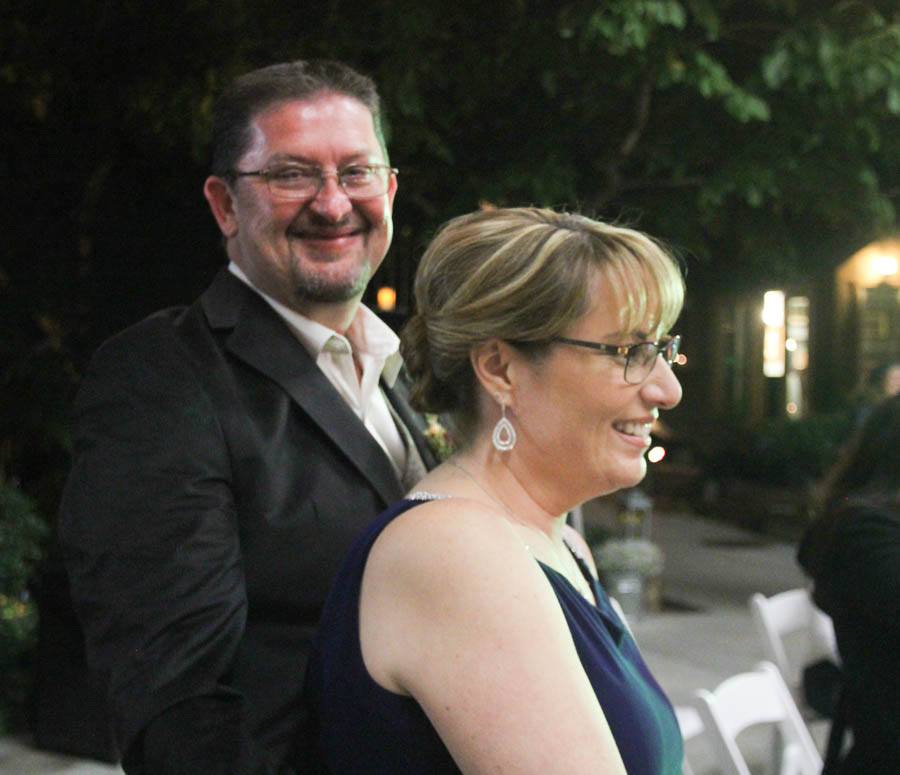 "Didn't realize the smog was so bad out here in the open spaces"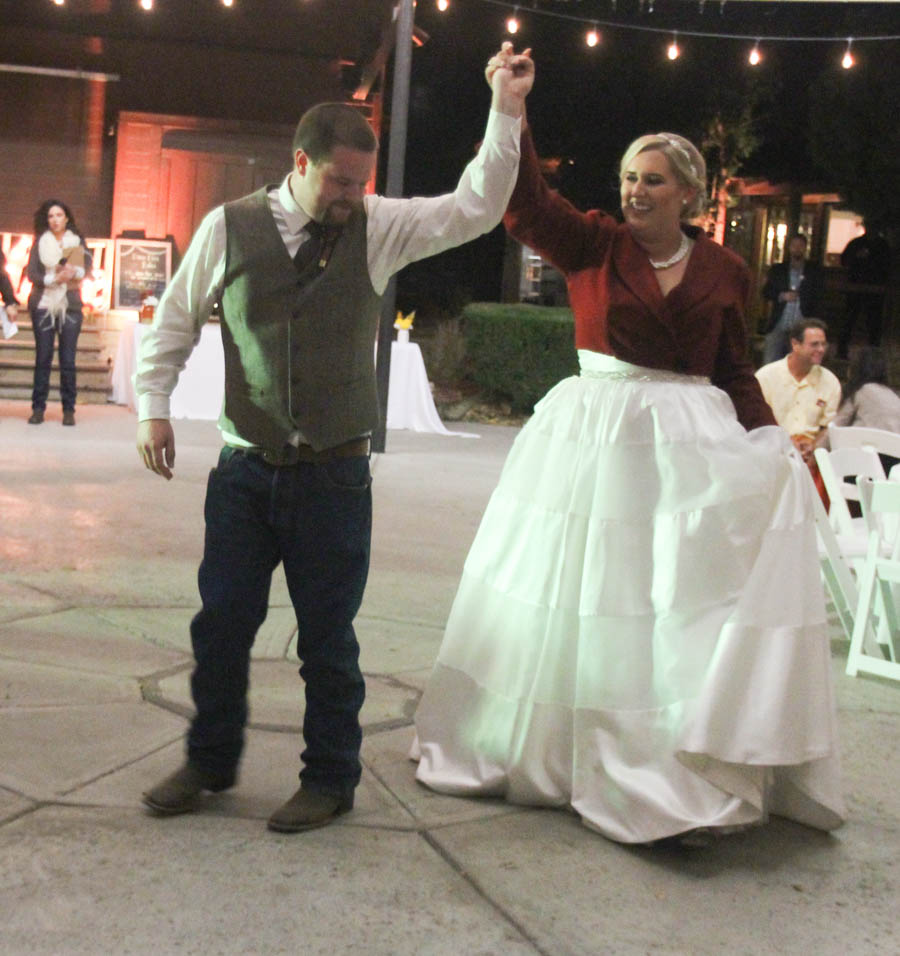 One more time around

Look at Mommy and Daddy dance and he has yet to step on her beaitiful dress

Dinner is served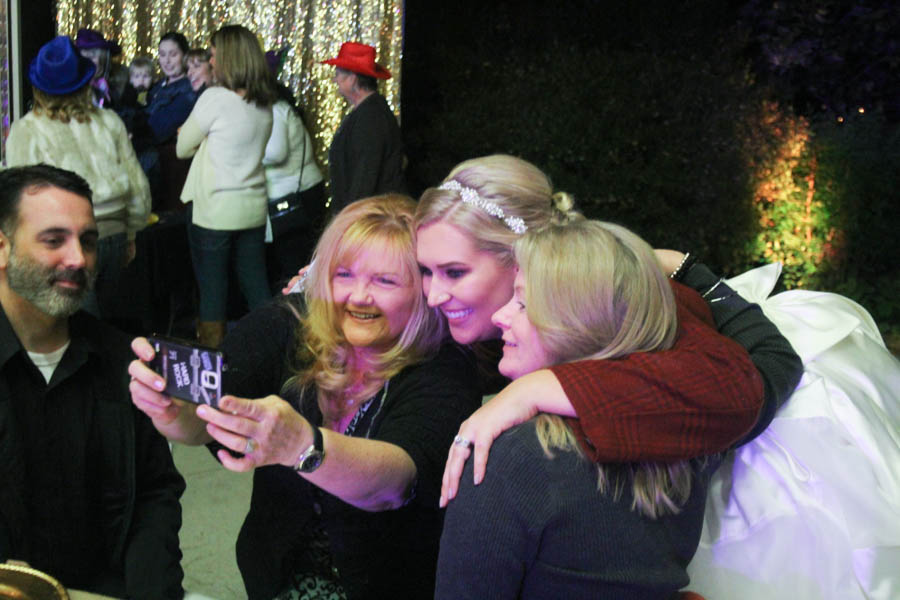 Becca makes the rounds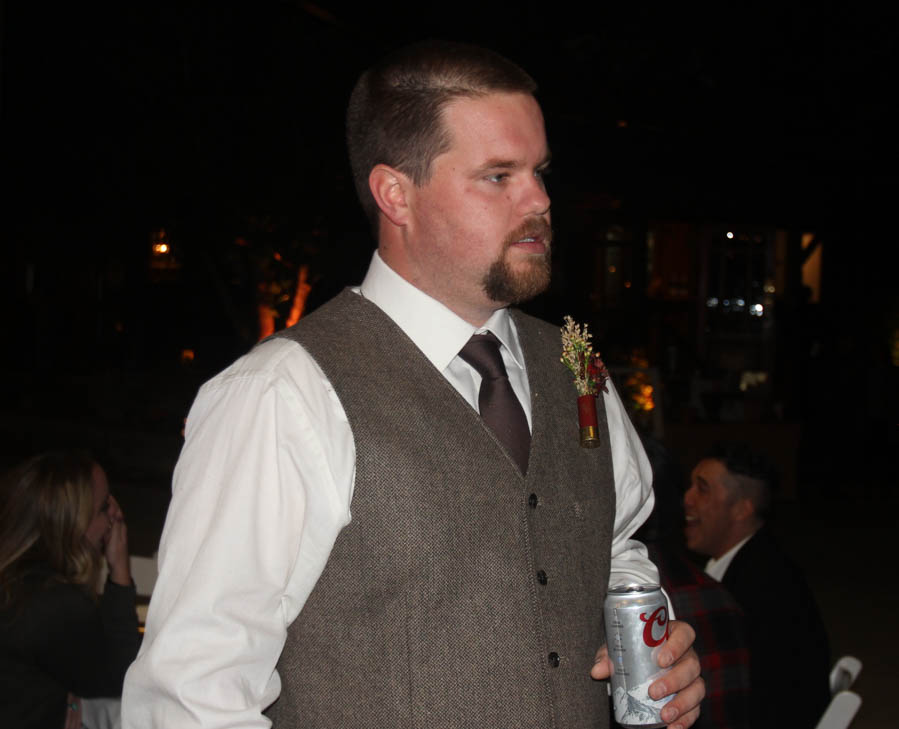 Beer... A definite requirement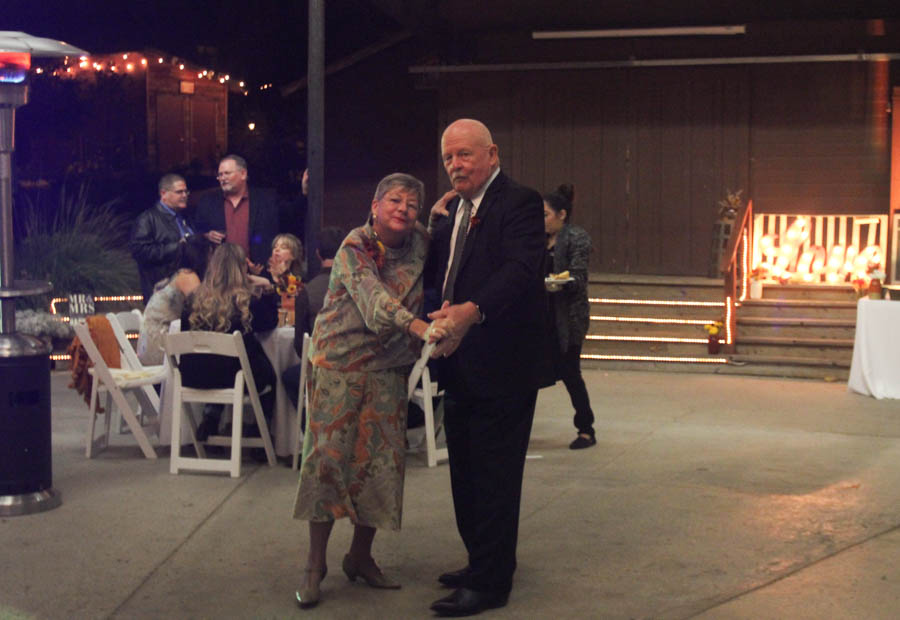 The old folks hit the floor

"They look pretty good"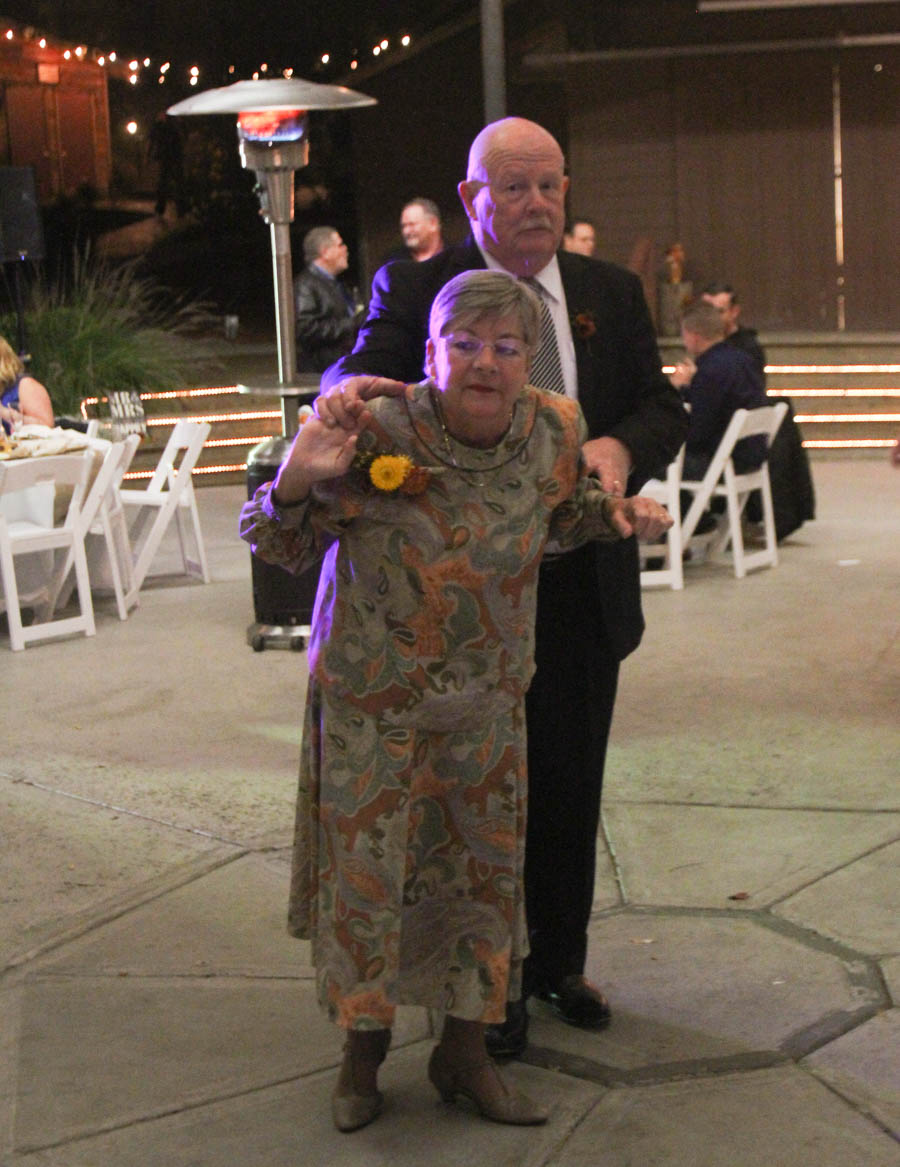 A little swing and foxtrot

Capturing the moment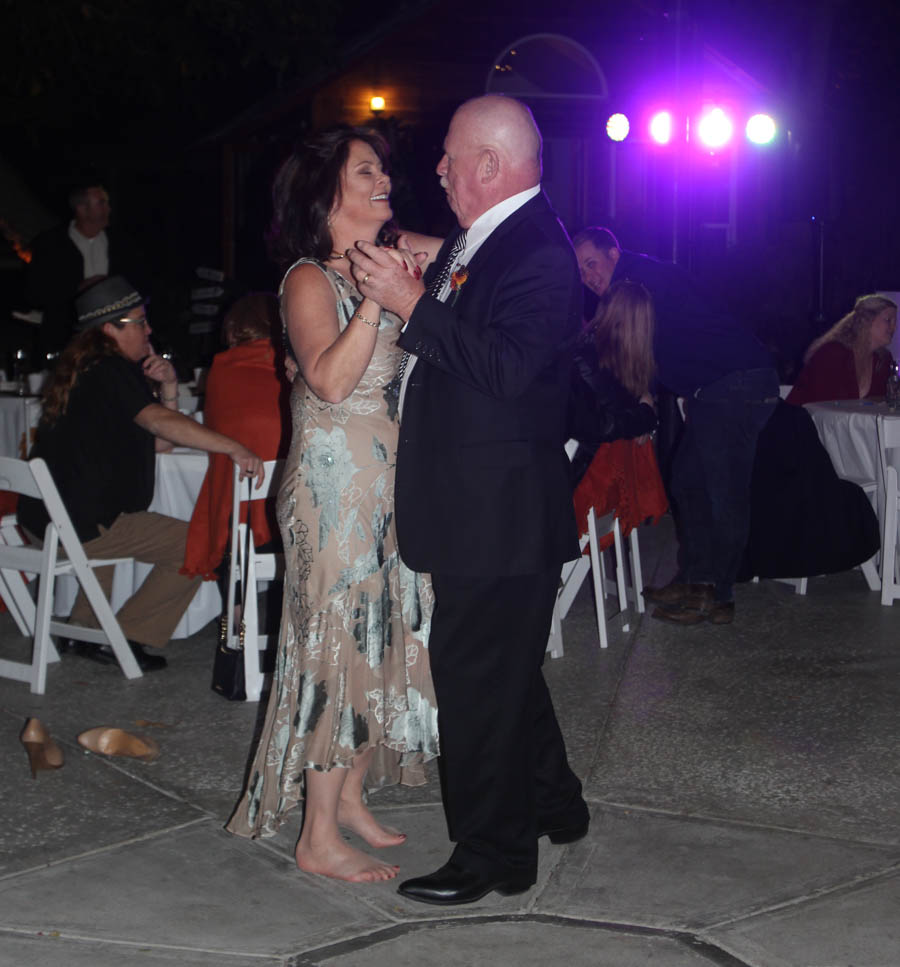 Father/Daughter dance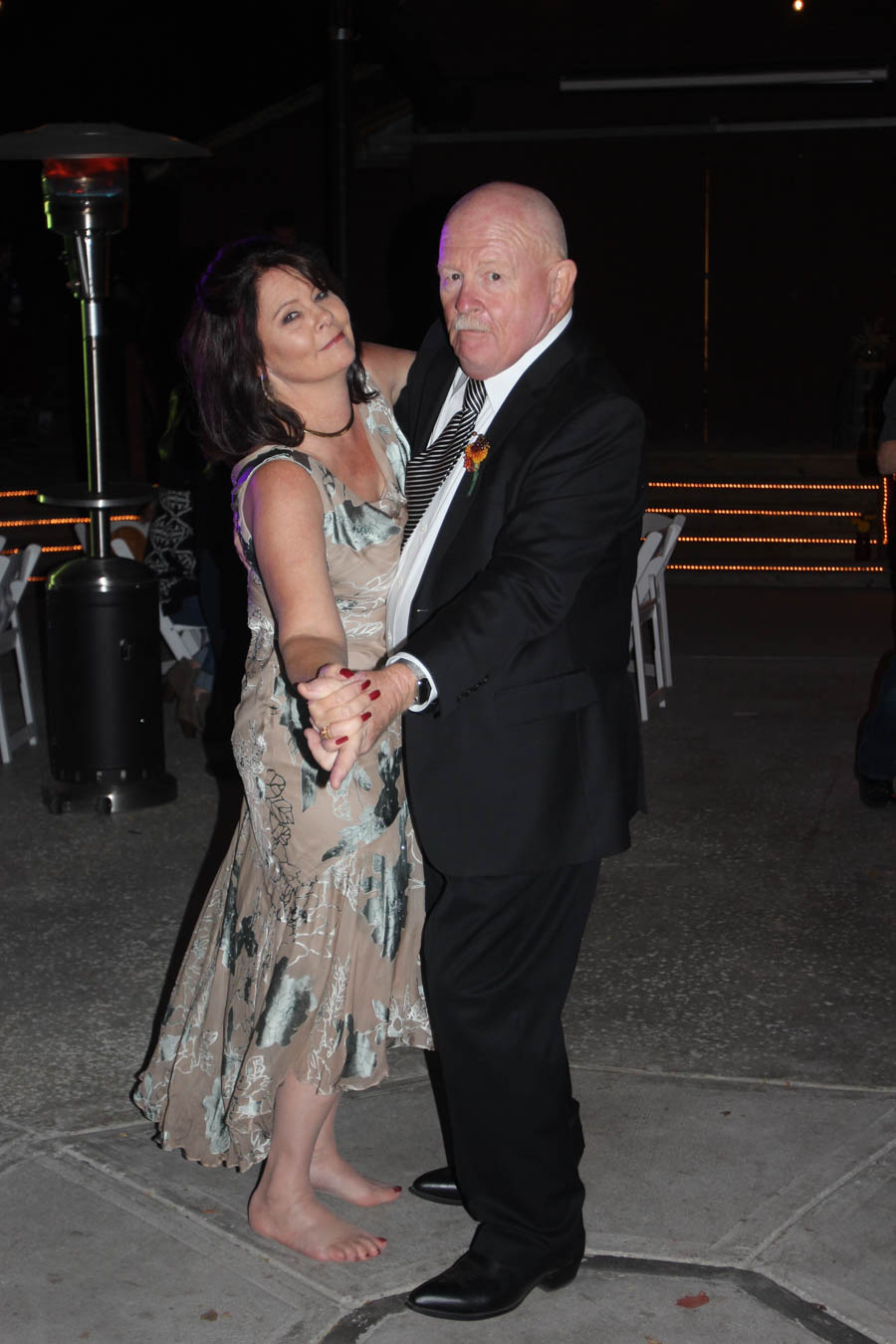 "Thank you for taking off your shoes... I was feeling small"

Time for some words

Nice words from nice people.... A class act

Looking very happy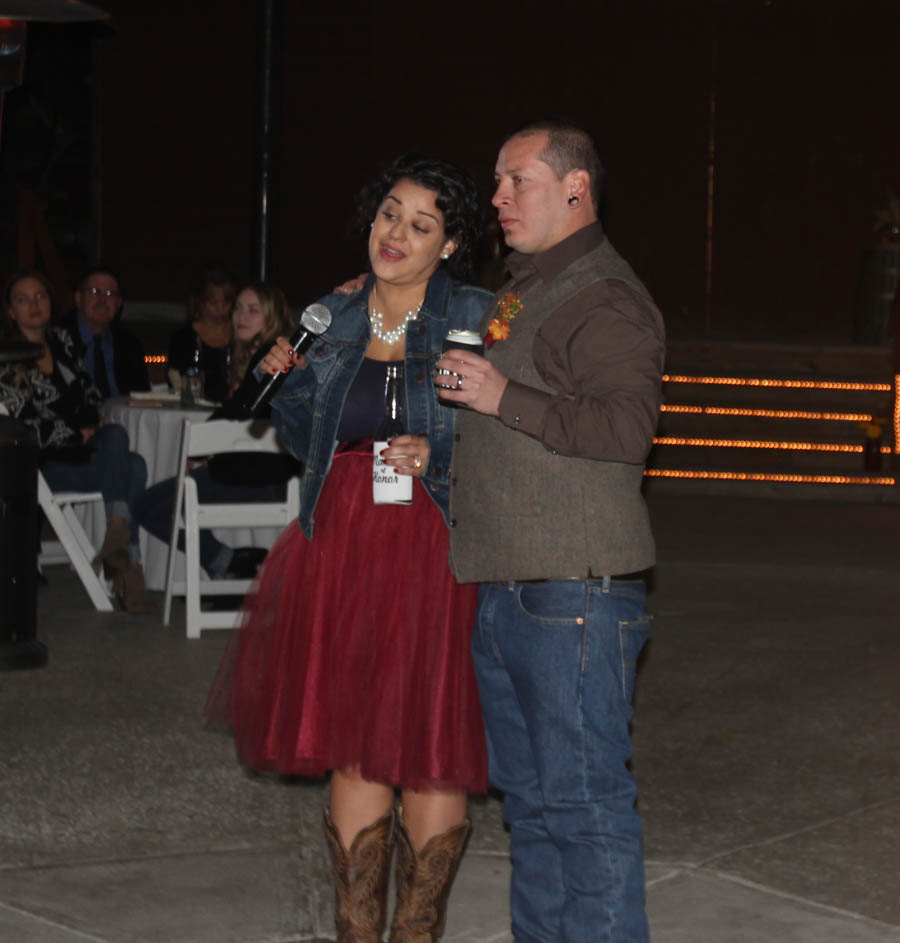 Good friends are a treasure

"Ready... Time for other to dance"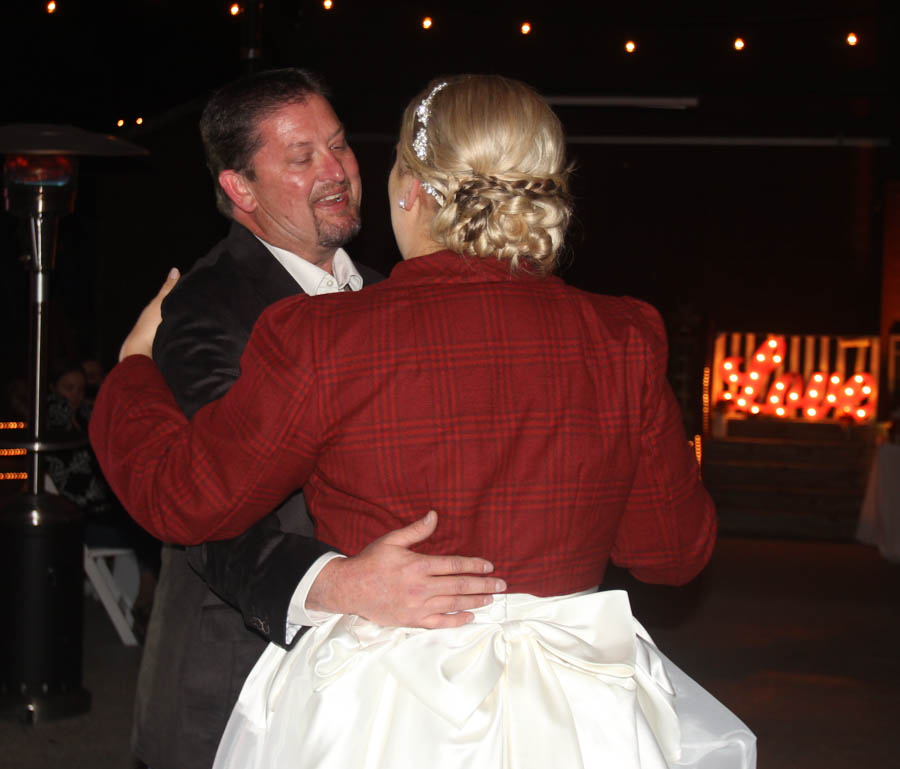 Another Father/Daughter...

Darn that smog!

Mother/Son... They look pretty good!

Jeanette and Zachary
Time To Cut The Cake

Looks too pretty to cut!

We can do this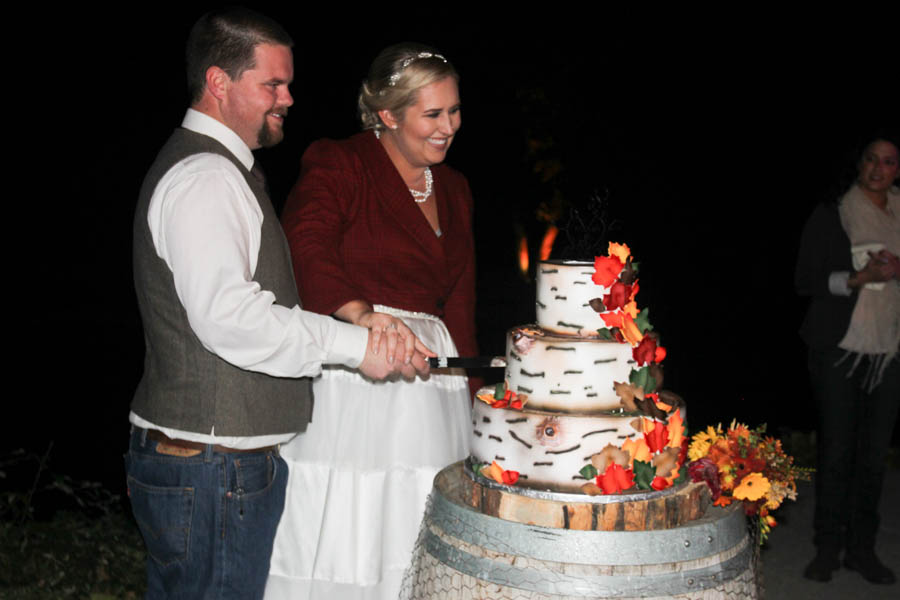 Slice...Chop...Hack...

Ready to serve
Catching The Bouquet
Did You Know? - A flower bouquet is a collection of flowers in a creative arrangement. Flower bouquets can be arranged for the decor of homes or public buildings, or may be handheld. Handheld bouquets are classified by several different popular shapes and styles, including nosegay, crescent, and cascading bouquets. Flower bouquets are often given for special occasions such as birthdays or anniversaries. They are also used extensively in weddings. Bouquets arranged in vases or planters for home decor can be arranged in either traditional or modern styles. Symbolism may be attached to the types of flowers used, according to the culture.

Here it comes

"Ready??"
Garter Time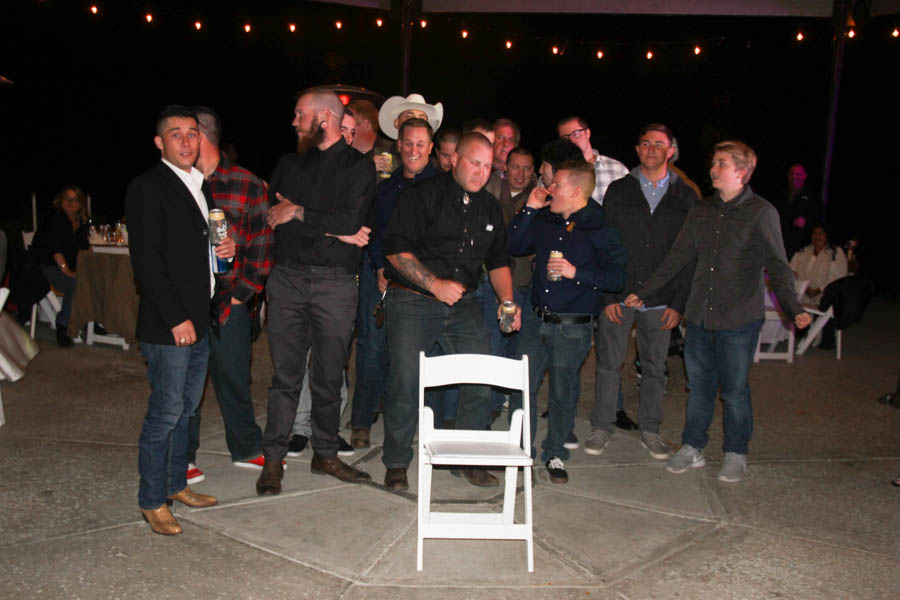 The guys are ready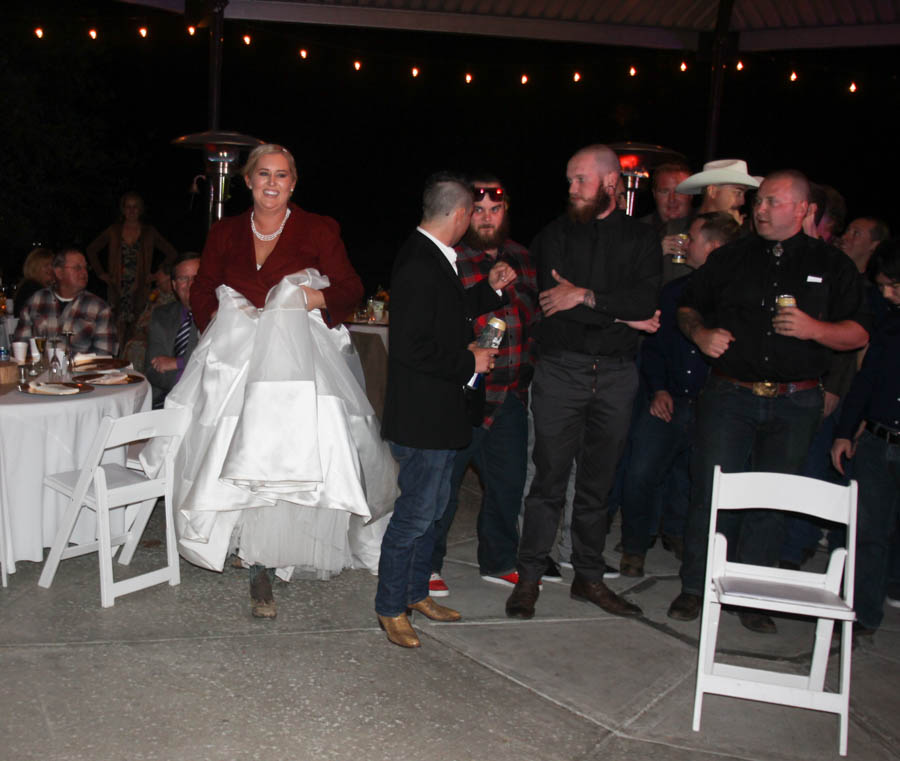 "I am brave... Here I come"

" I am going to check under the hood"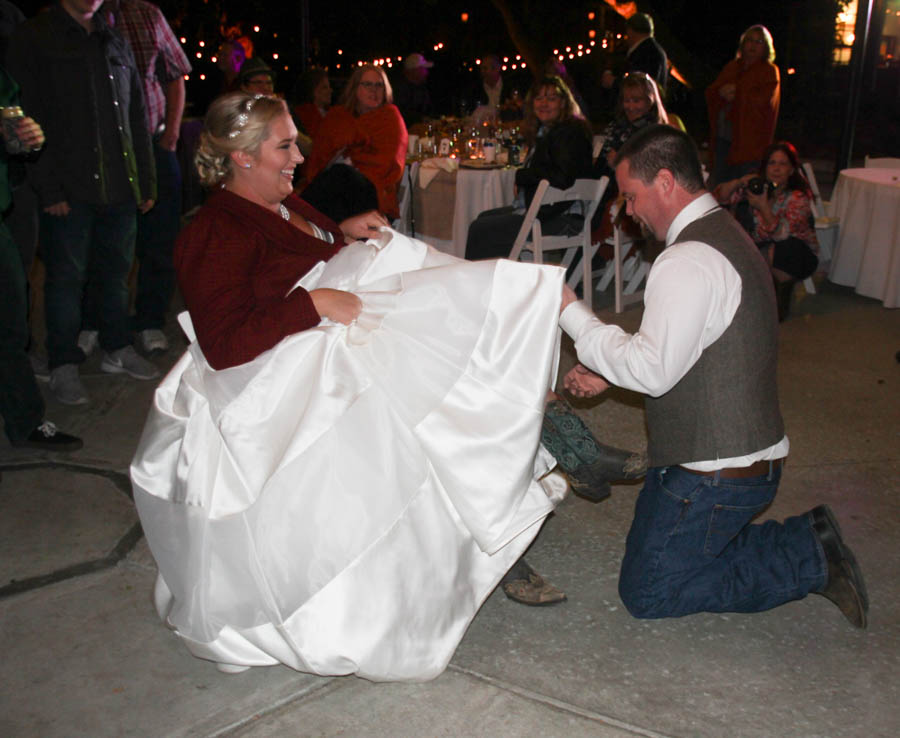 "Becca! Where did you put it?"

"Ah Zack... That is NOT the garter"

"OK.... Come on up!"

Everyone is having a great time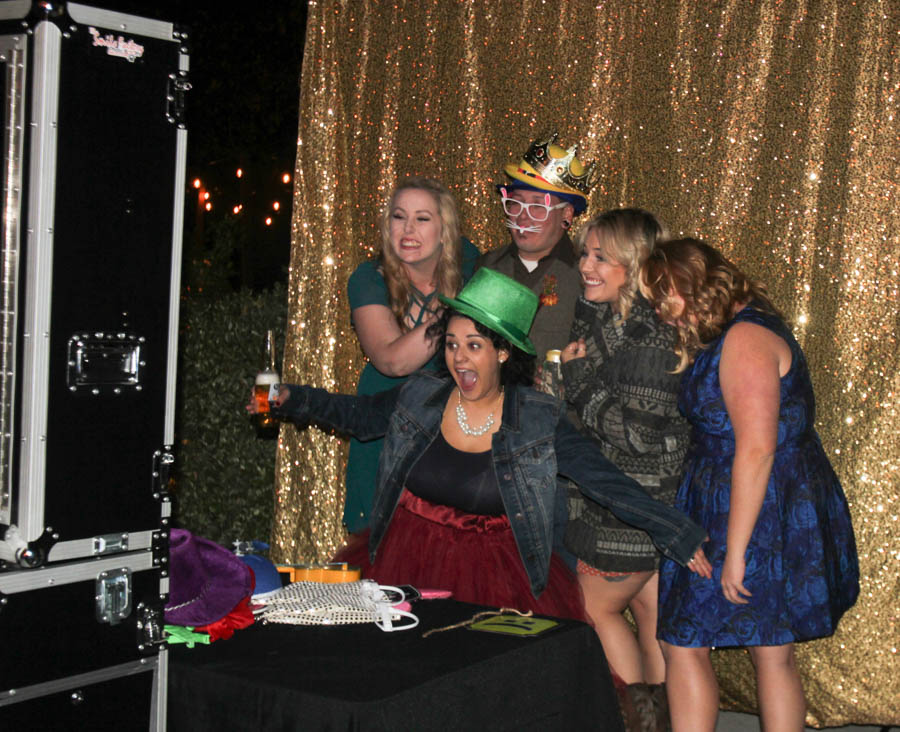 The picture booth was busy all evening

Frank is having a great time

Remember... This is going on film for posterity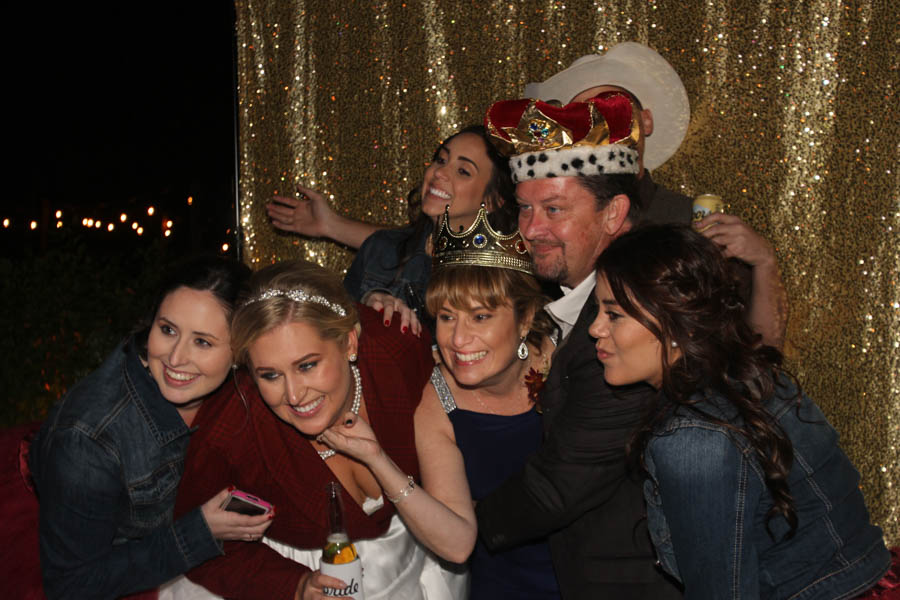 The king and his court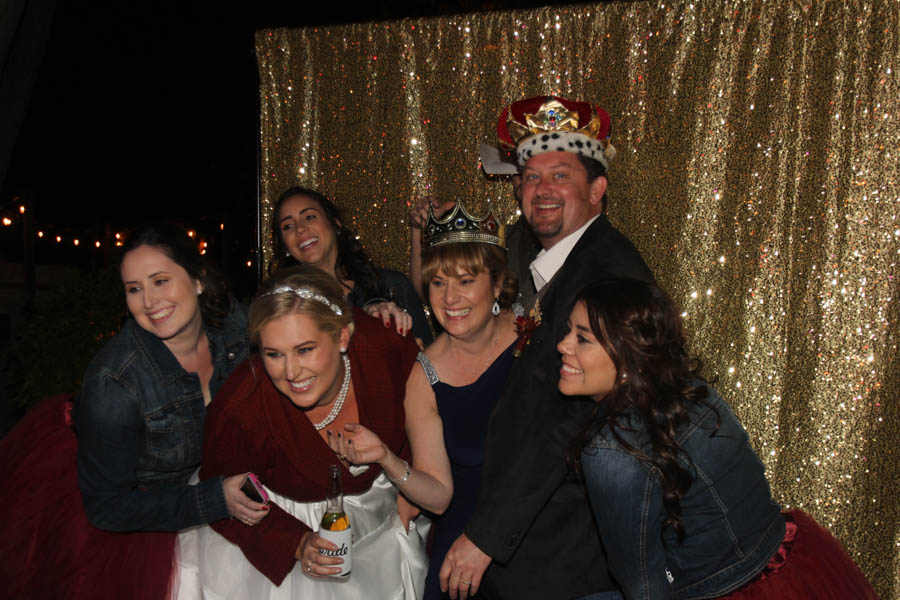 All smiles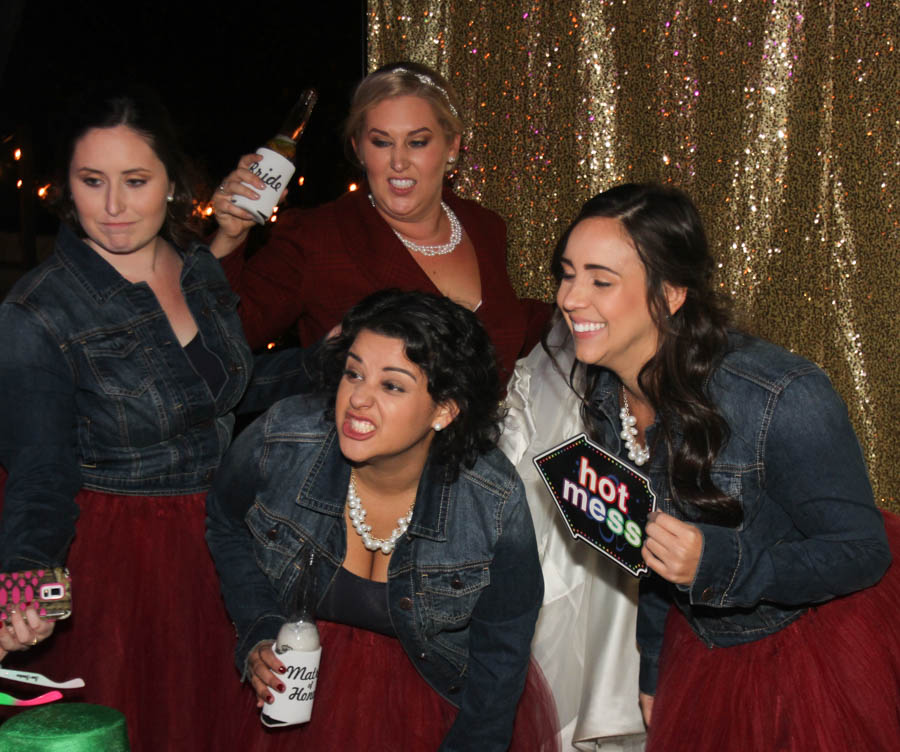 Looks like a tooth paste commercial

Beautiful ladies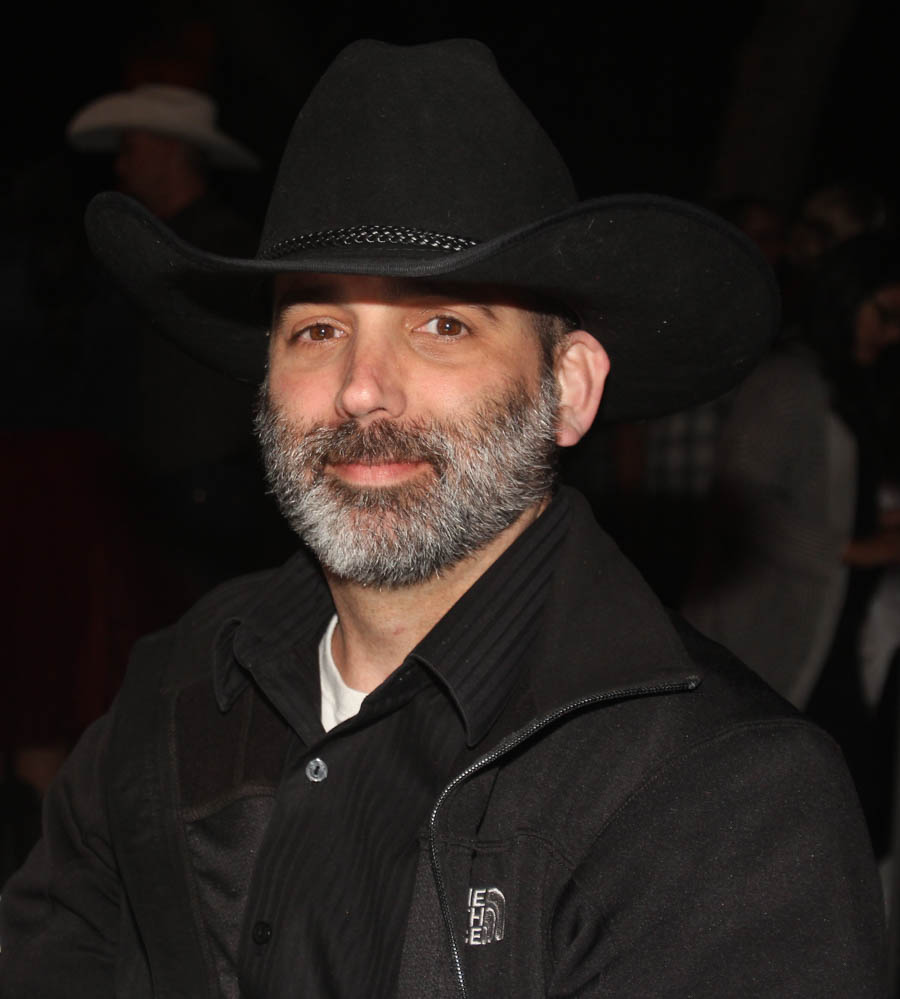 Cowboy Pete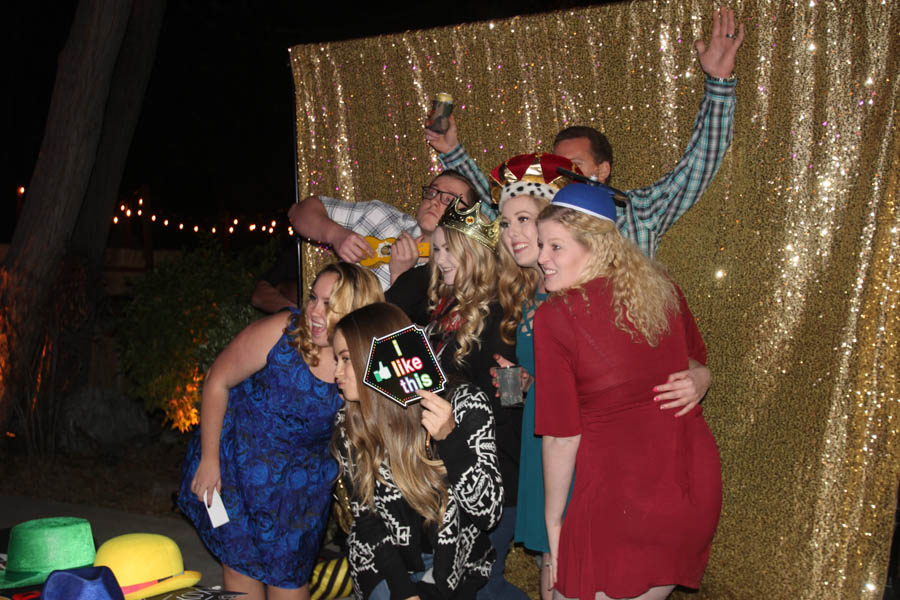 The pictures were a smash!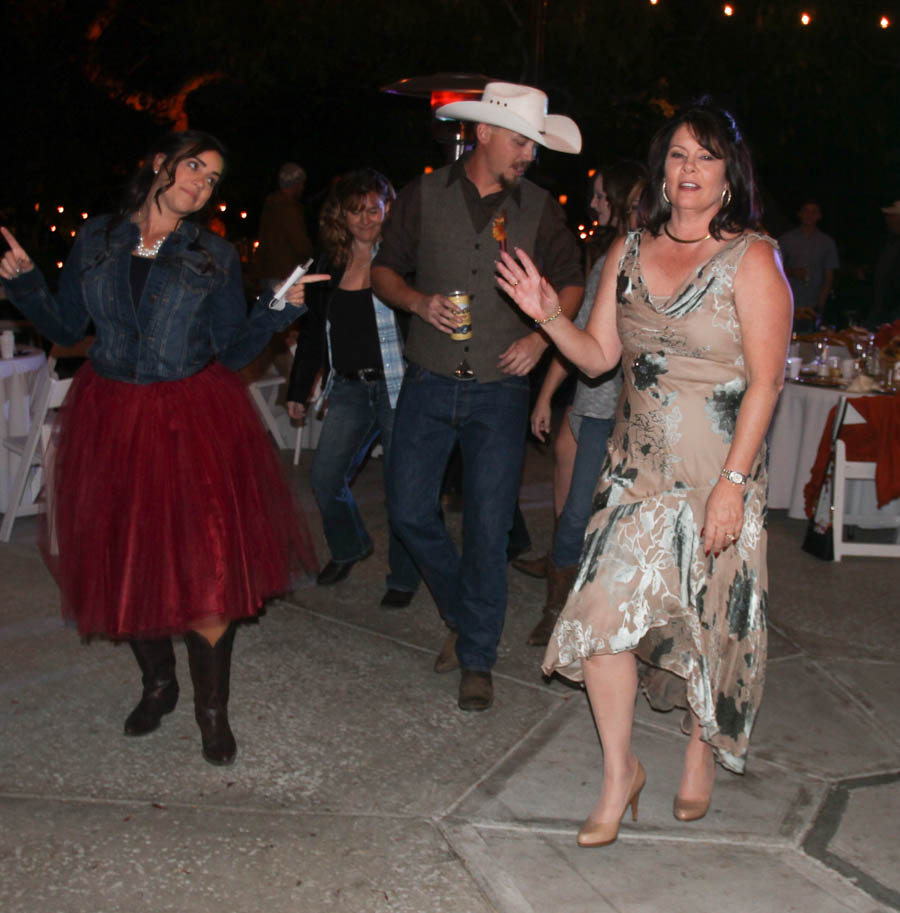 Line dance time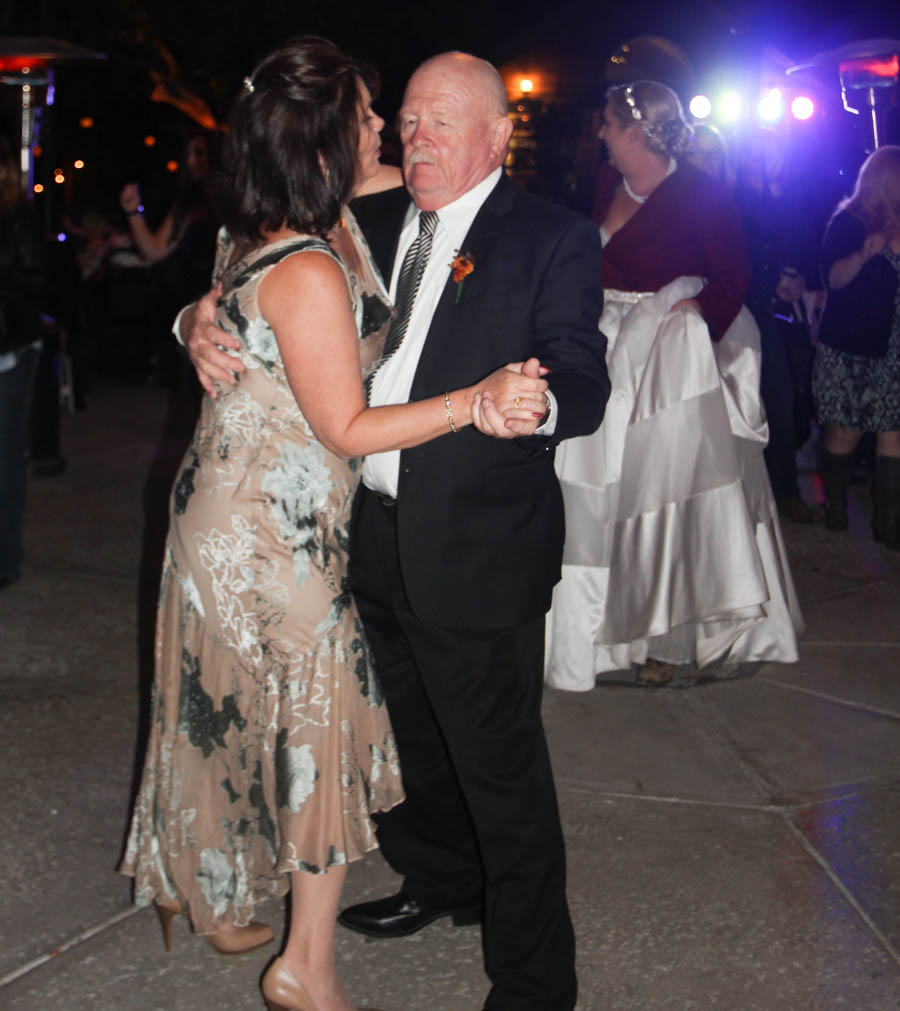 One more dance around the floor

Conga line... Go Peanut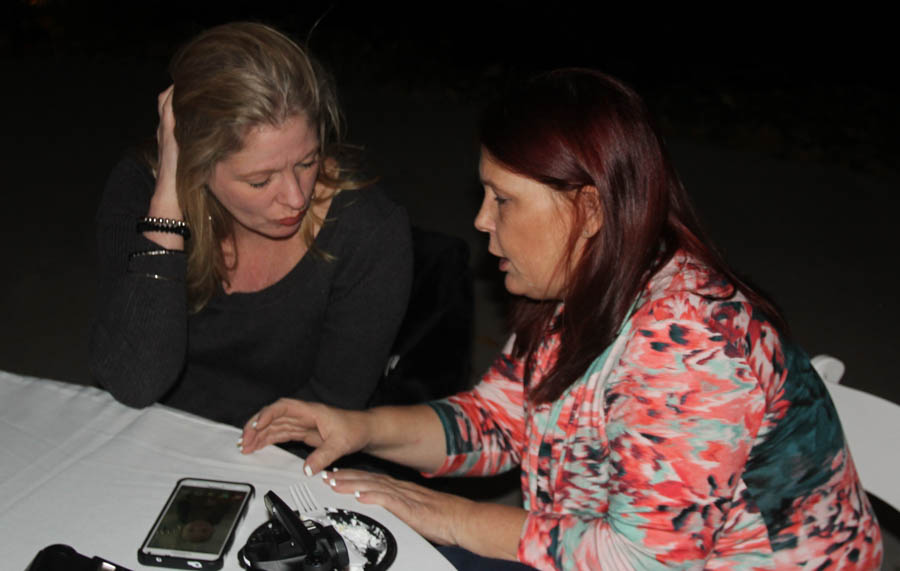 Lisa and Colleen striking up a conversation

Go cowgirls

Connor is ready to dance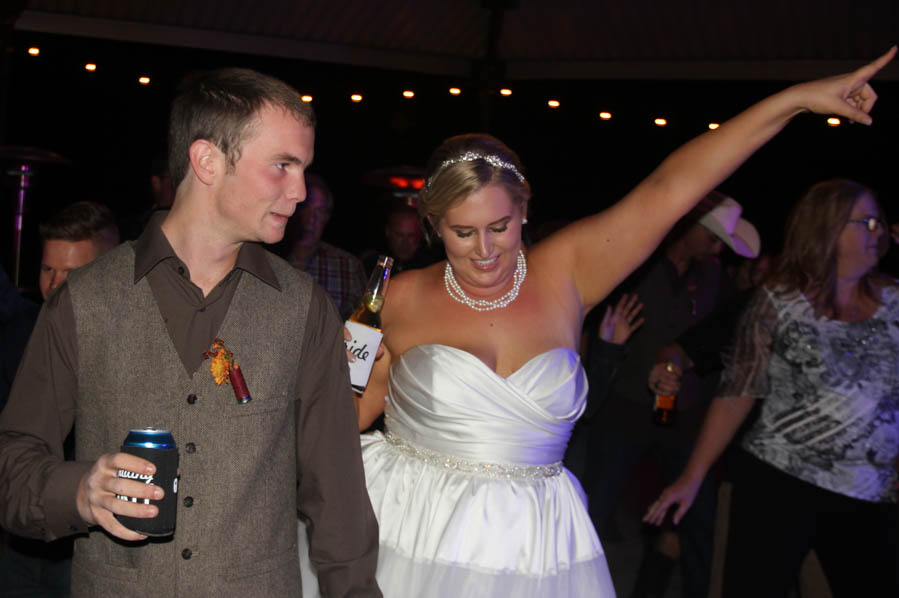 "Connor... To the right... To the right... To the right..."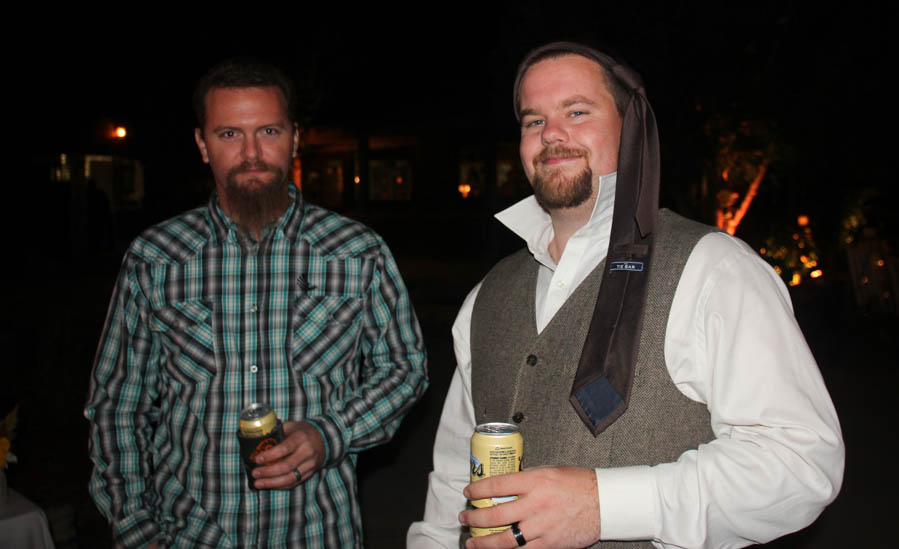 Love the new style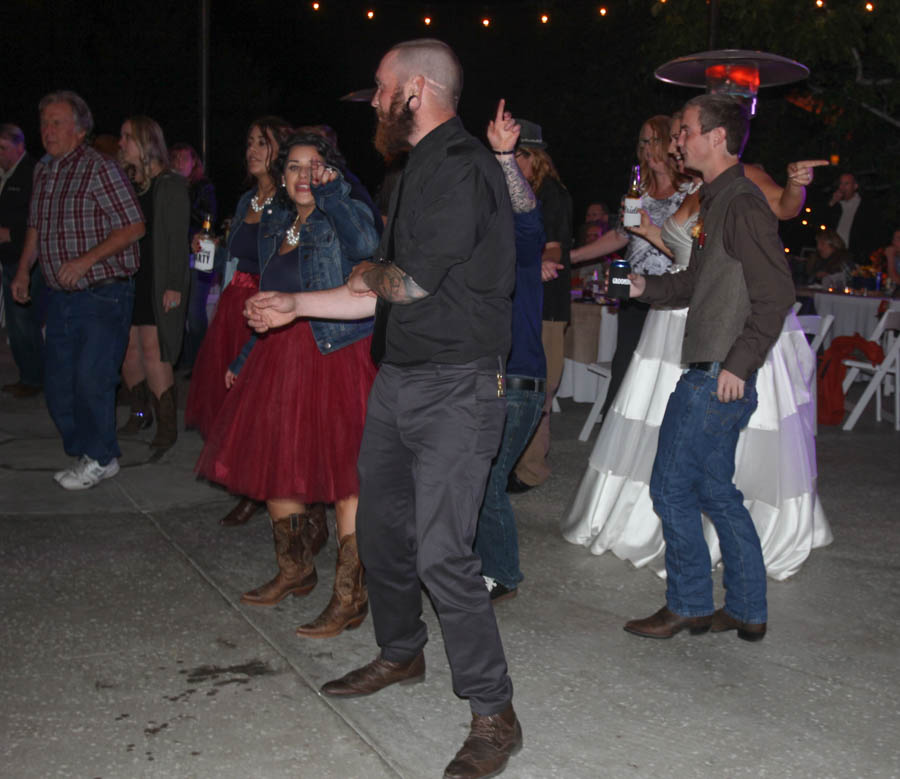 Line dancing the night away

We are moving moving moving

This is fun for all!

Pete and Colleen taking in all the action

Go girl

Getting down

The room is rocking and rolling

Great fun!

It's a long story

M-m-m-m-m-m-m

It's time to go home.... Or back to the hotel and the bar...