Let's Go Cooking
Did you know? - There is a street in Ensenada called "la primera" (meaning the first in English). It's a classic tourism spot in Ensenada due to its many "Curios" (short for "Curiosidades" - trinkets and souvenirs) shops, restaurants, hotels, bars and popular clubs such as the Hussong's Cantina and Papas & Beer. There are plenty of things to buy and see as well as many places to go. La Primera is a very busy street, filled with tourists and locals. La Primera is just one block away from Ventana al Mar ("Window to the Sea"), a boardwalk/seawall avenue where an enormous Mexican flag is located.

The Chef was super!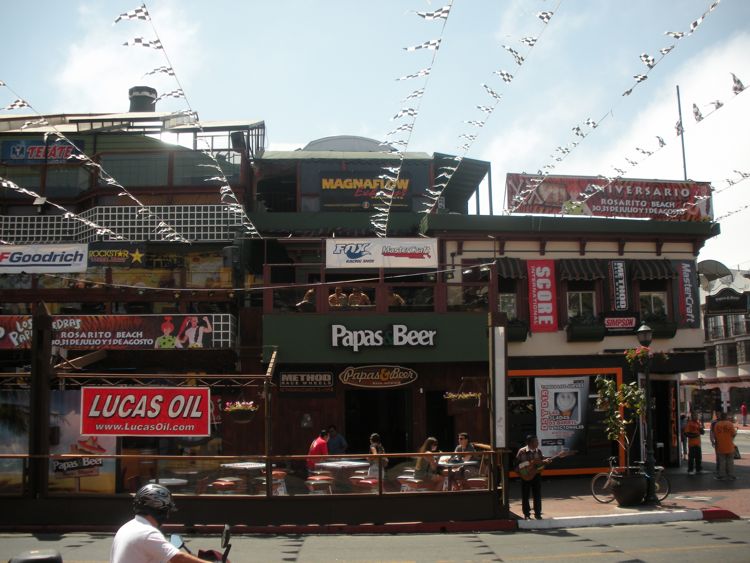 Got a little noisy later on that afternoon
Did you know? - Alcohol intoxication (also known as drunkenness or being drunk or inebriated) is a physiological state occurring when an organism has a high level of ethanol in its bloodstream, or when ethanol otherwise causes the physiological effect known as drunkenness. In humans, common symptoms may include slurred speech, euphoria, impaired balance, poor coordination, flushed face, reddened eyes, reduced inhibition, and erratic behavior.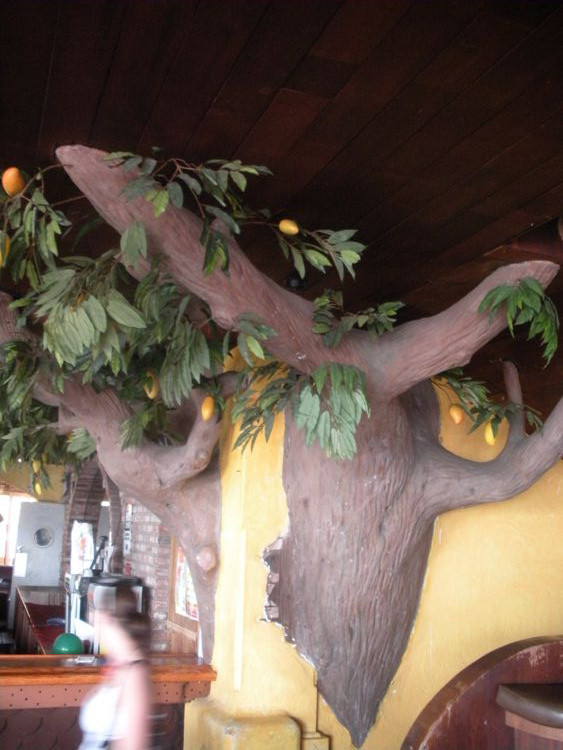 Interesting decor

Sarah stop
Did you know? - The caffeine content of Monster energy drinks is 10 mg/oz (34 mg/dL, 1.75 mmol/L), or 160 mg for a 16 oz can. As with most other energy drinks the packaging usually has a warning printed on it saying to limit the number of cans consumed in a day - to 3 for the 16 oz size (one per day in Australia), and it is not recommended for pregnant females, children under 10 years old (of unspecified age in Australia), or people who are sensitive to caffeine.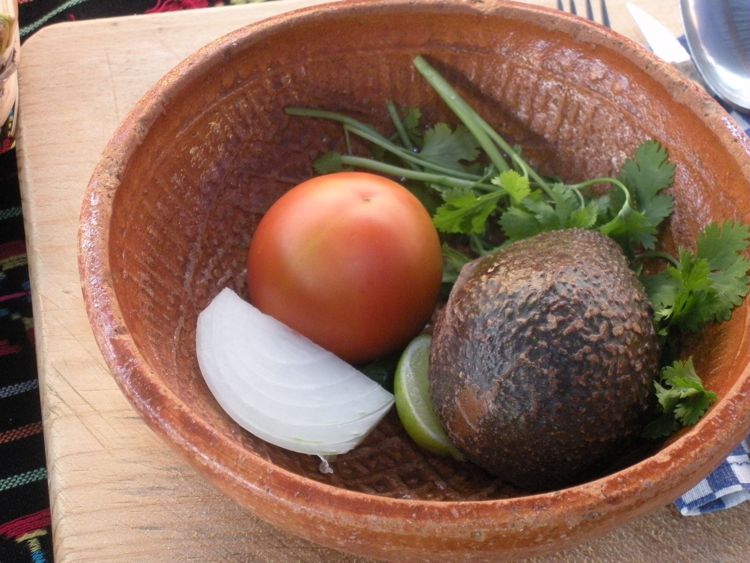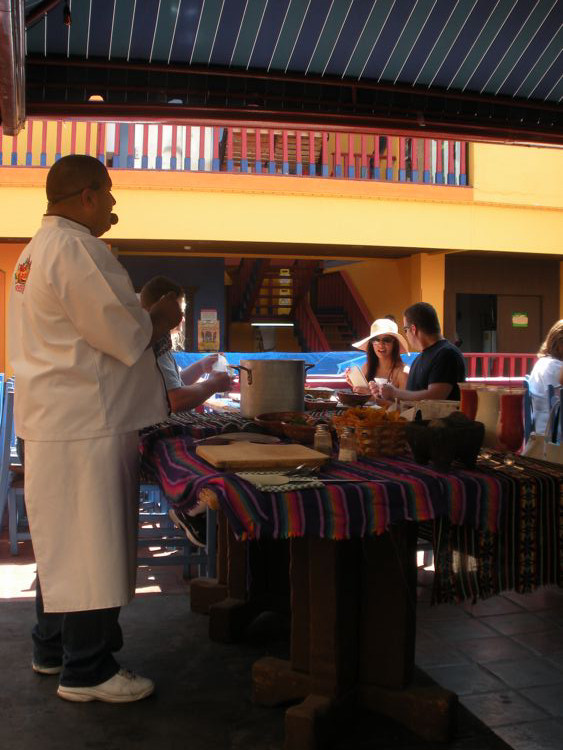 Tostada Time
Did you know? - In Mexico it refers to a flat or bowl-shaped (like a bread bowl) tortilla that is toasted or deep fried. It also refers to the finished dish using a tostada as a base. It is consumed alone, as a salty snack known as totopo, (nachos, in Tex-Mex cuisine), or used a base for other foods. Corn tortillas are the ones usually used to make tostadas, although in some regions it is possible, but rare, find tostadas made of wheat flour.
The Tostada initially has its origin in the need to avoid waste when tortillas went stale, no longer fresh enough to be rolled into tacos, but still fresh enough to eat. The old tortilla is submersed into boiling oil until becomes golden, rigid and crunchy, like a traditional slice of toast bread (hence the reason of its name). Then is served alone as companion for different kinds of Mexican food, mostly seafood, and spicy stews, such as Menudo, Birria and Pozole. This last one is usually accompanied with tostadas dipped in acidified cream.
Another extremely popular way to eat tostadas in Mexico is as a dish of its own. Beans, cheese, acidified cream, chopped lettuce, sliced onions and salsa are spread onto the tostadas like an "open faced" rigid taco, mostly like a pizza. Then is finally topped with the main ingredient, usually meat cooked and chopped specially to dress the tostada. In most cases, is cooked chicken meat or pork. The "Tostada de Pata" (chopped pork fingers in conserve) has become an icon of Mexican tostadas, and it is found in almost every place where tostadas are prepared. As a general rule, due to the flat and fragile body of the tostada, the main topping must be sticky or pasty enough to stay on top. This helps prevent the other toppings or garnishes from falling off while it's being eaten, although due its natural fragility, tostadas have the tendency to break noisily when eaten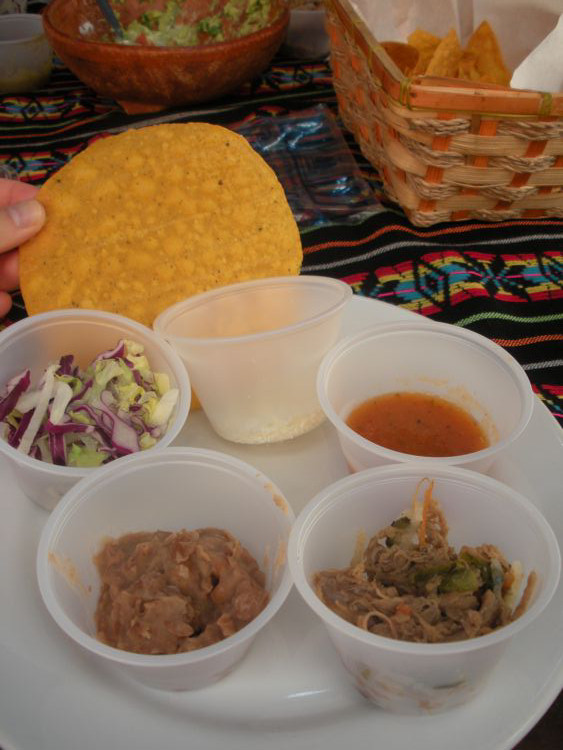 The Chef was pretty funny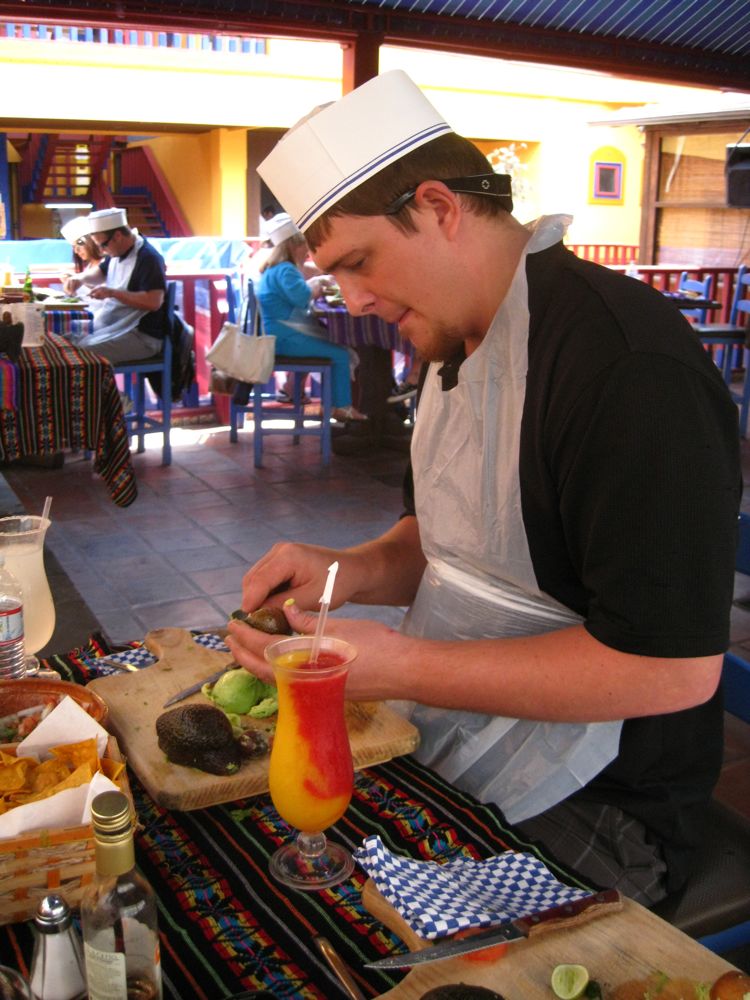 We tried all the drink recommendations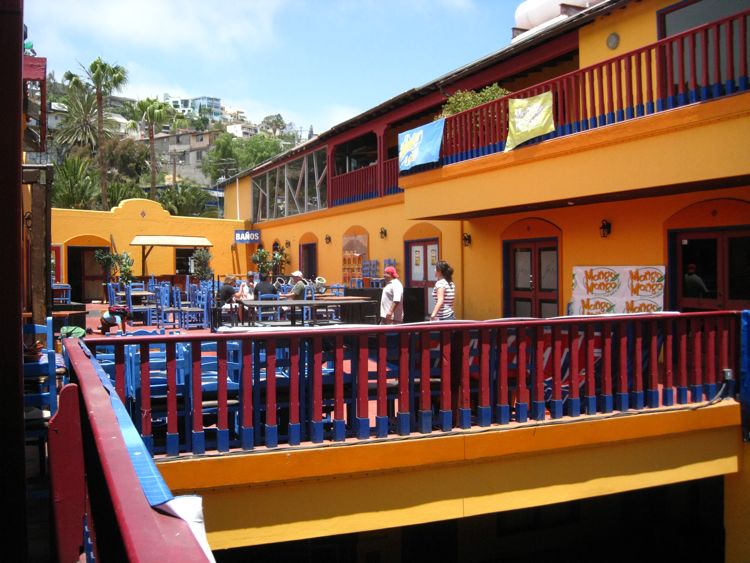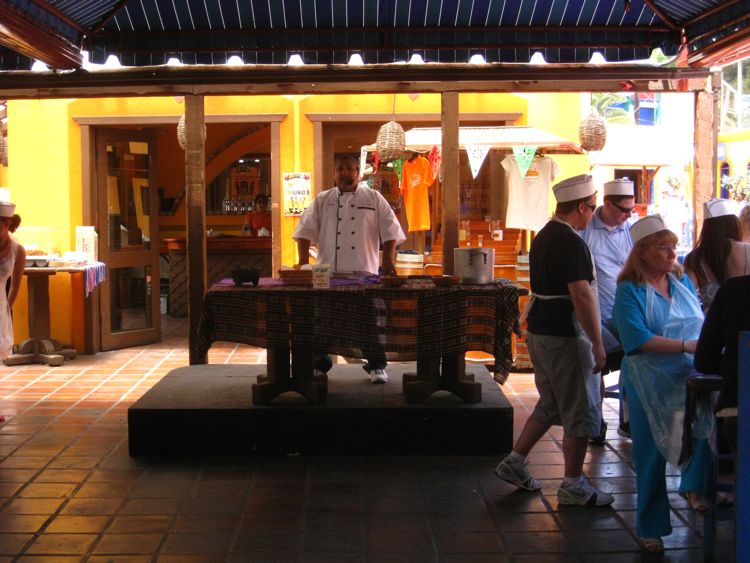 We even got certificates