Did you know? - Ensenada (full name: Ensenada De Todos Santos), or Port of Ensenada for its port, is the third-largest city in the Mexican state of Baja California. It is located 116 km (about 70 miles) south of Tijuana. The city had a 2005 census population of 260,075, with the municipality having 413,481.
Ensenada is also the municipal seat of Ensenada Municipality, one of the five into which the state is divided. Ensenada is locally referred as La Bella Cenicienta del Pacífico (The Cinderella of the Pacific).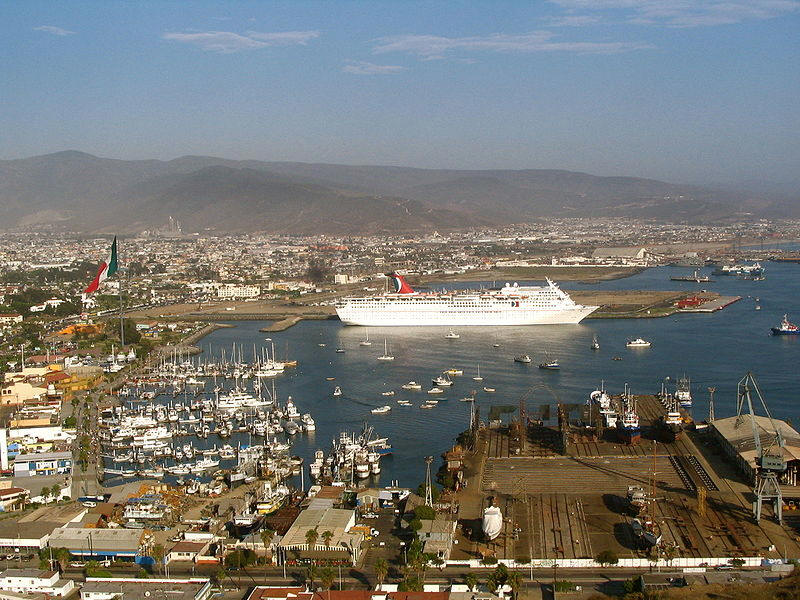 We arrived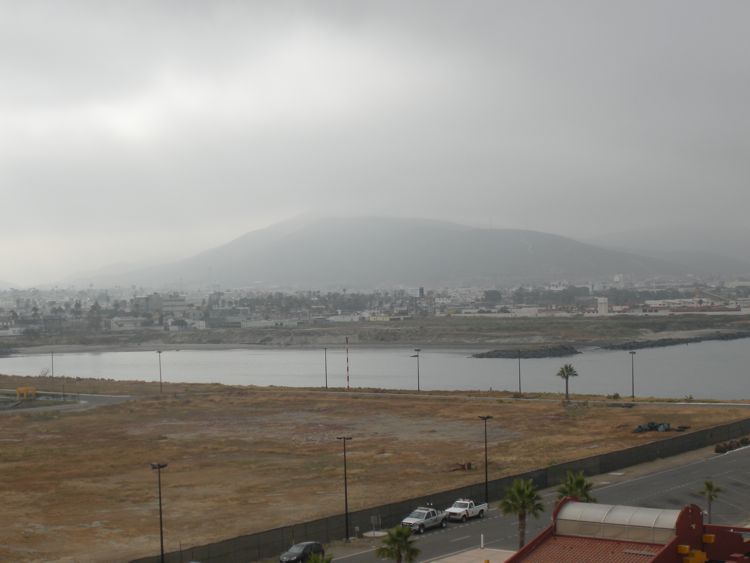 June Gloom
Did you know? - June Gloom (sometimes May Gray) is a Southern California term for a weather pattern that results in overcast skies with cool temperatures during the late spring and early summer in the mornings and afternoons. For example, June is the cloudiest month of the year in San Diego.
The condition is prevalent in many parts of the world where an offshore marine layer of stratus or stratocumulus clouds is common, such as the western coasts of continents—particularly off Peru, Namibia, Western Australia, and California. Such cloud systems are persistent year-round off the coast; in certain seasons they move ashore and create the cloudy, cool effect on land.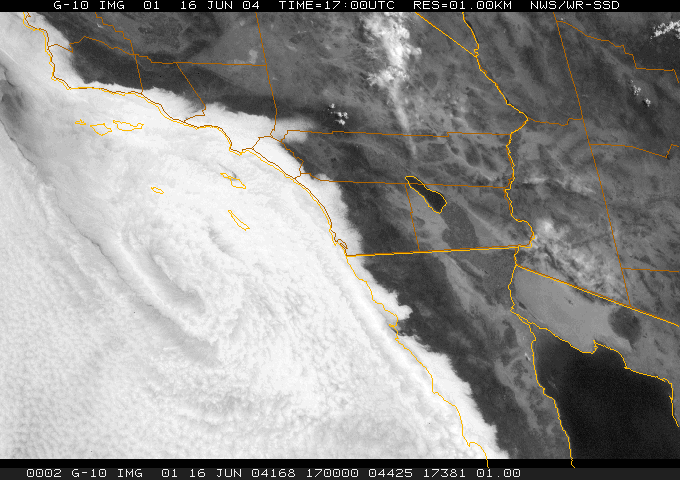 Did you know? - The city is backed by small mountain ranges. Due to its location on the Pacific Ocean and Mediterranean latitude, the weather tends to be mild year-round. Although the winter rain season is short and the area is prone to prolonged droughts, Ensenada sits in the heart of a wine country that is widely regarded as the best in Mexico and the Americas with the Napa Valley in California.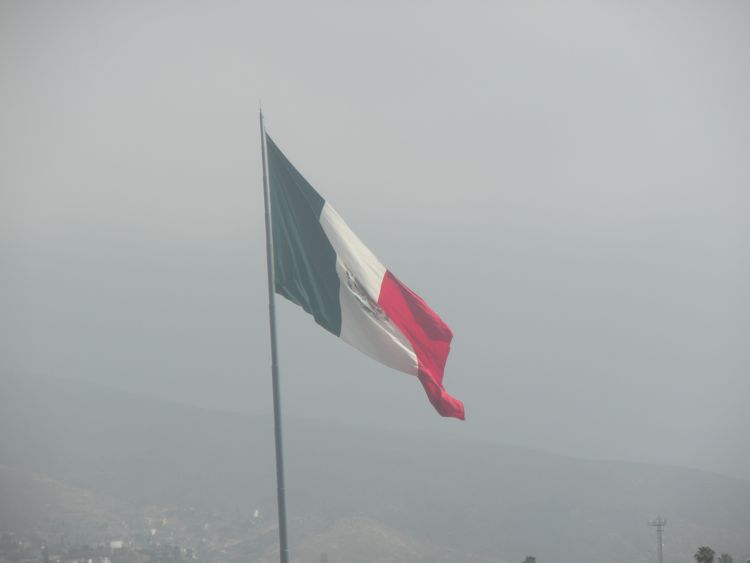 One large flag... 450 feet in the air!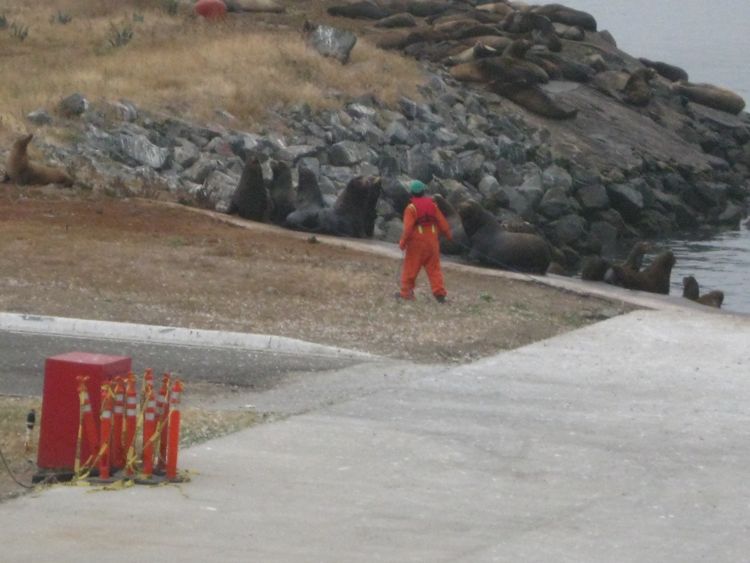 The Sea Lions welcomed us!

Almost there!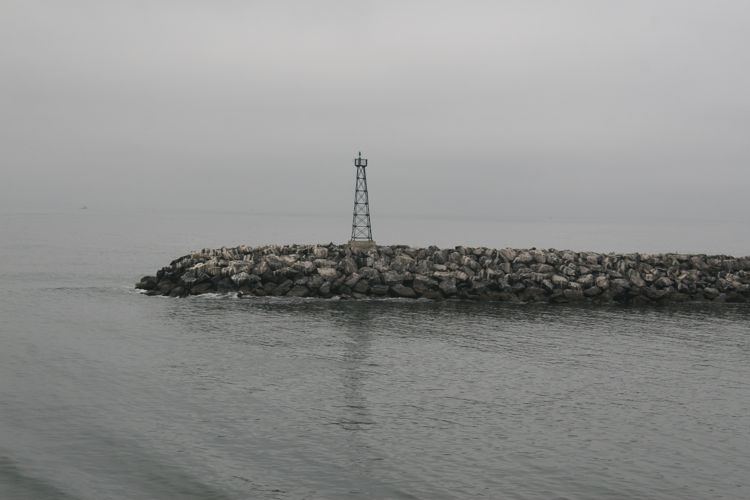 We are In Mexico Now!
Did you know? - The English word sombrero, a loanword from Spanish, typically refers to a type of hat originating in Mexico.
The Mexican sombrero is used for protection from the sun. It usually has a somewhat high pointed crown, an extra-wide brim (broad enough to cast a shadow over the head, neck and shoulders of the wearer, and slightly upturned at the edge), and a chin string to hold it in place. Cowboys generalized the word to mean just about any wide broad-brimmed hat.
In Mexico, peasant sombreros are usually made of straw, while wealthier people wear sombreros made of felt. They come in many designs with different colorings, woven patterns, and decorations. They are rarely seen in modern urban settings, except as part of folkloric outfits worn in certain festivities. The Mexican sombrero has become a national and cultural symbol, and is often used in traditional Mexican celebrations, especially by communities outside Mexico.