The Party Gets Underway (Page One)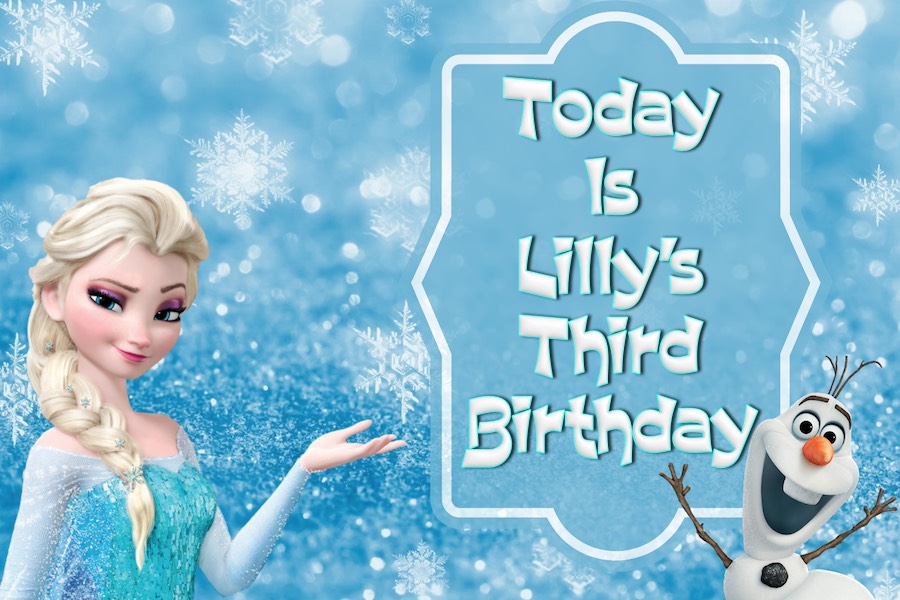 Zack is busy in the kitchen!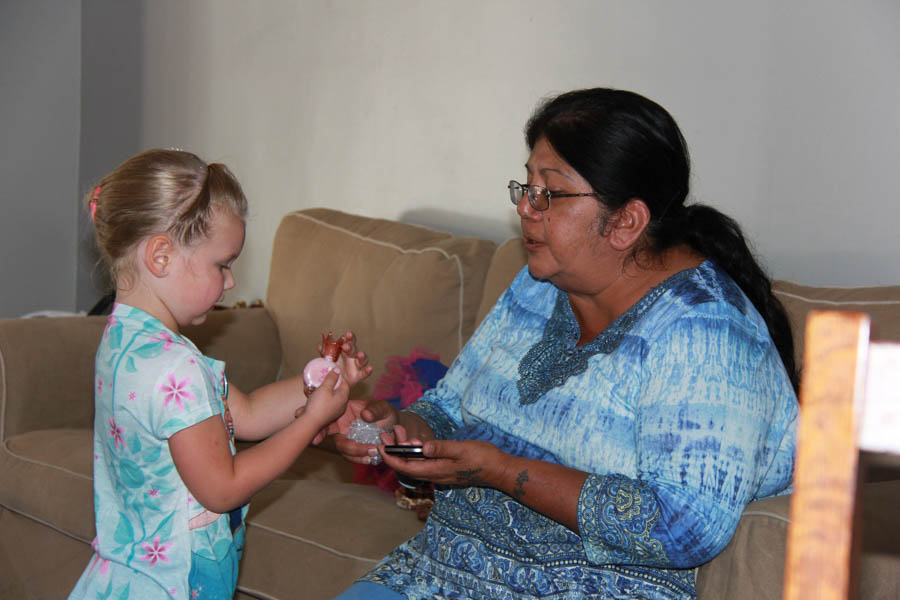 Lilly says hello to Makita ... Lilly went to Disneyland this morning with her aunt!
Quotation To Remember: Today you are You, that is truer than true. There is no one alive who is Youer than You. - Dr. Suess

Lilly got some goodies at Disneyland this morning
Quotation To Remember: The old believe everything; the middle-aged suspect everything; the young know everything. - Oscar Wilde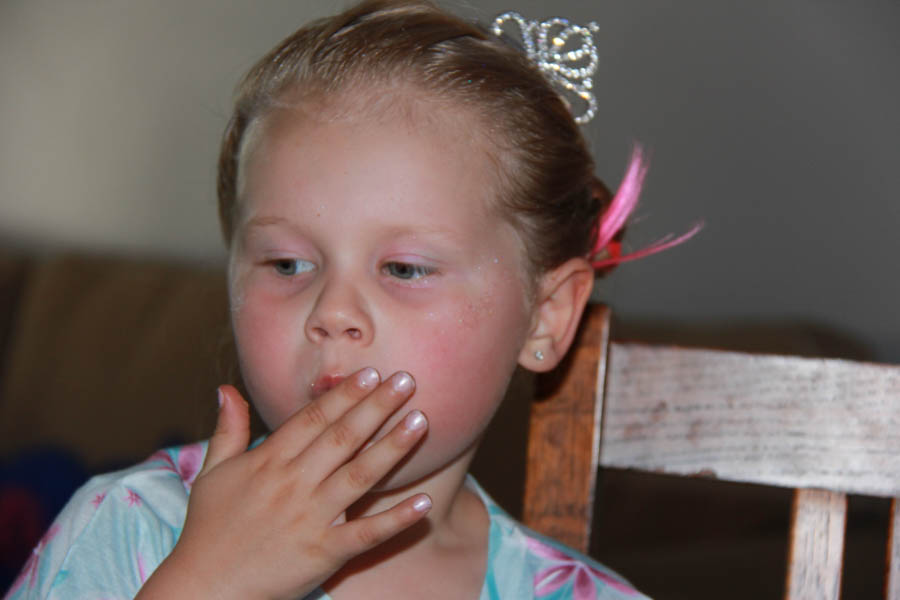 "I have snowflakes all over my face... Got them at Disneyland"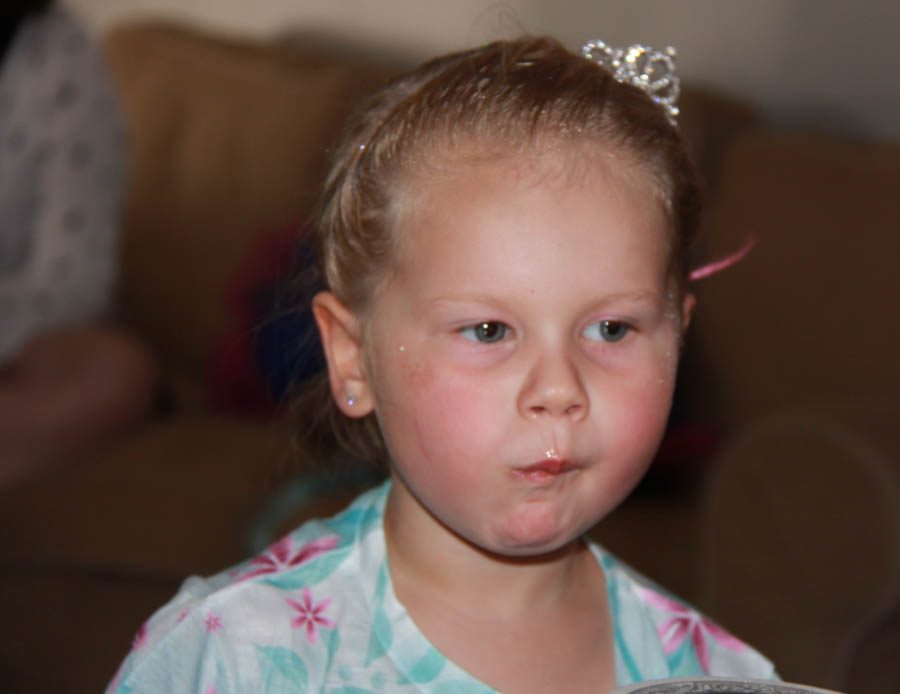 "...and I have something to eat also!"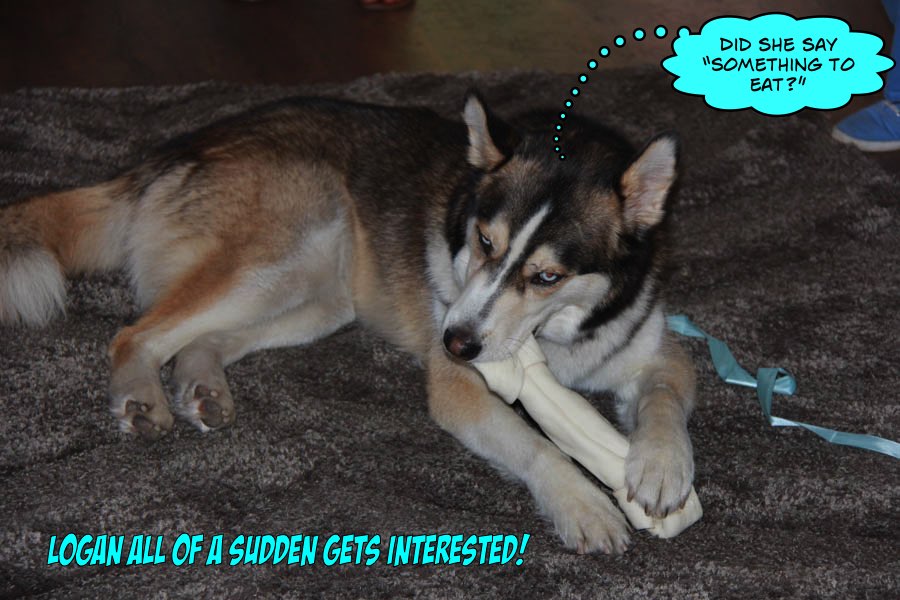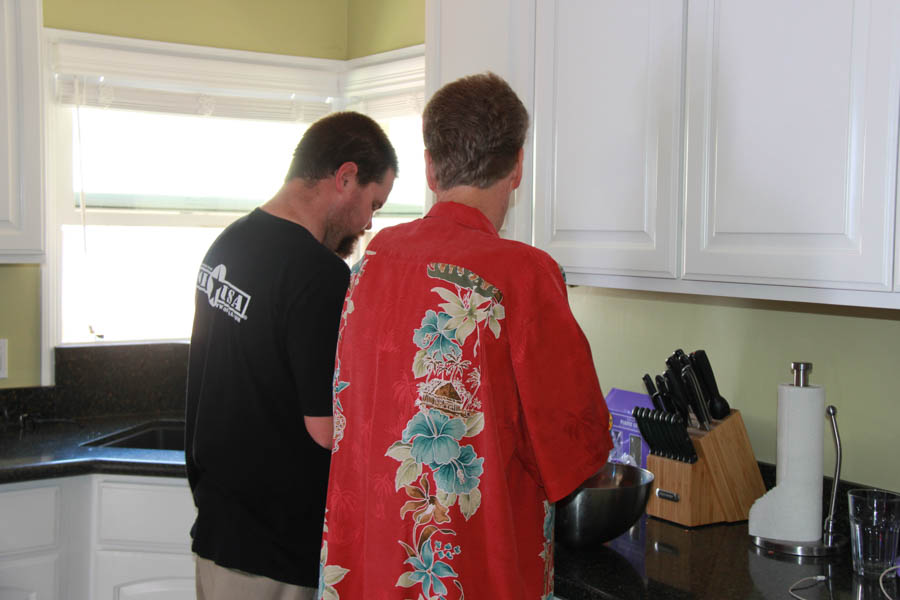 Zack and Grandpa Mitch get lunch underway!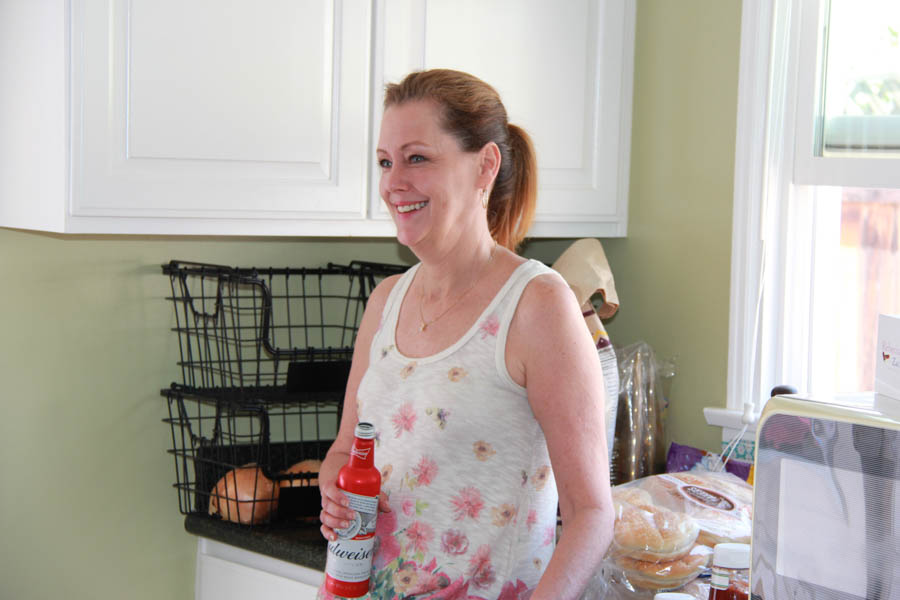 Aunt Penny brings the essential ingredients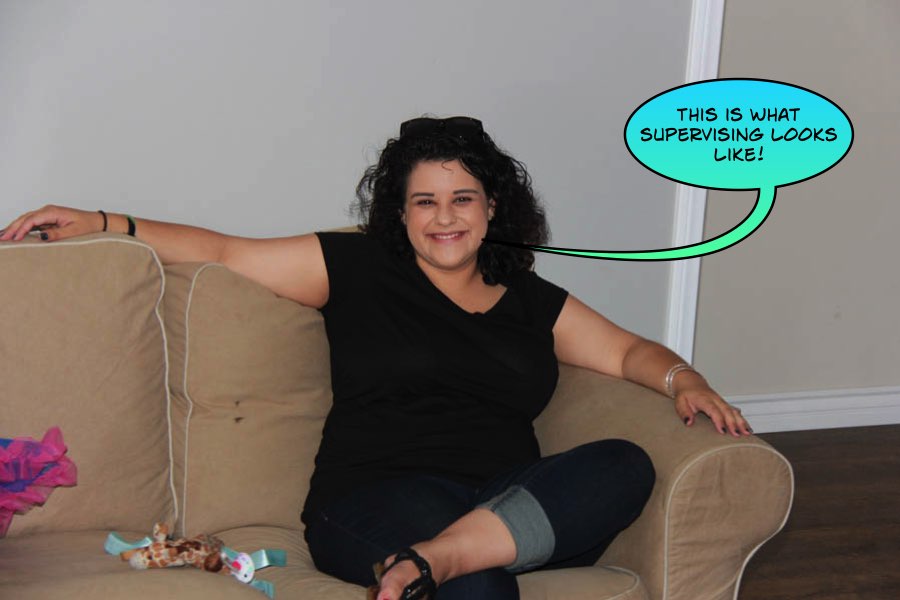 Laura watches all the goings on...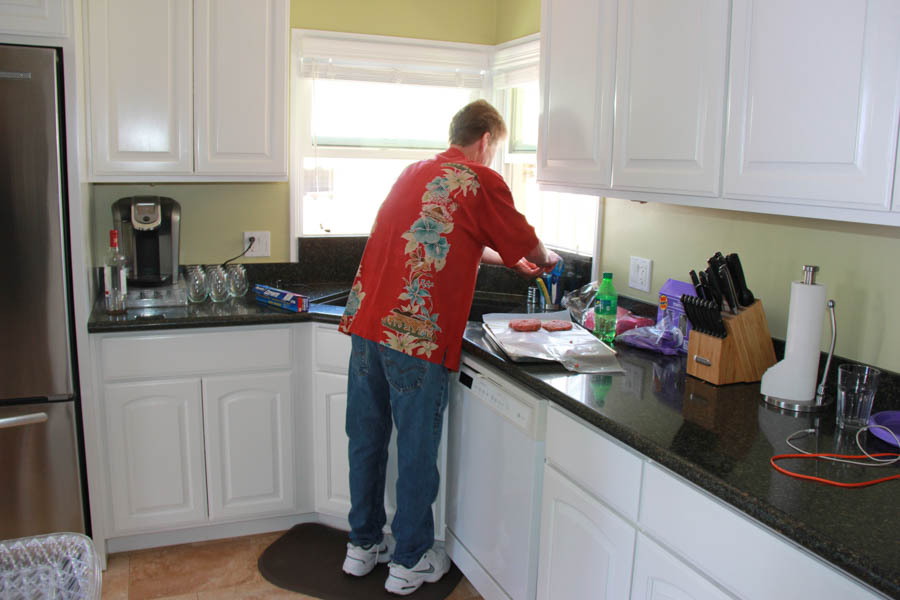 Burgers get formed by the skilled hands of an expert

"Deviled eggs on their way!"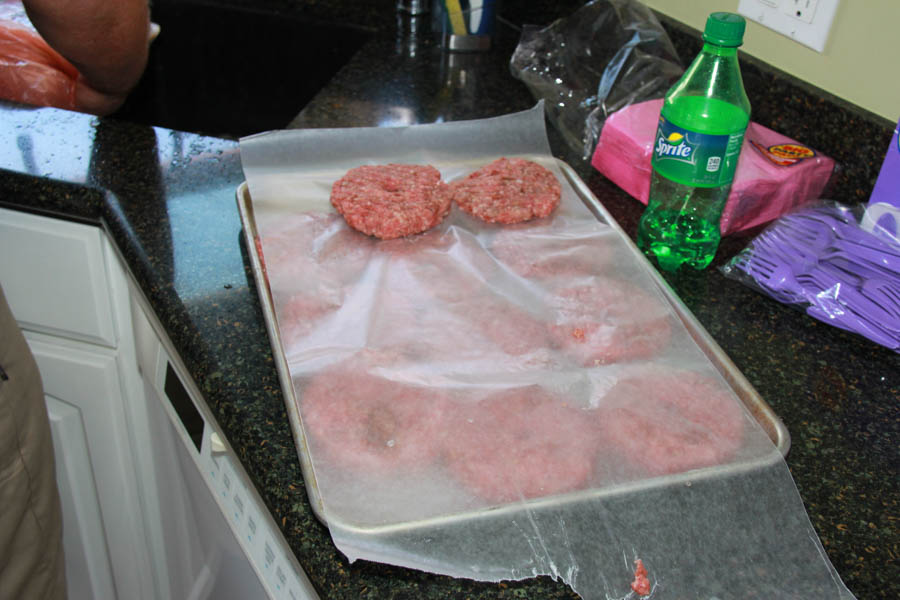 Layer #2 now being stacked!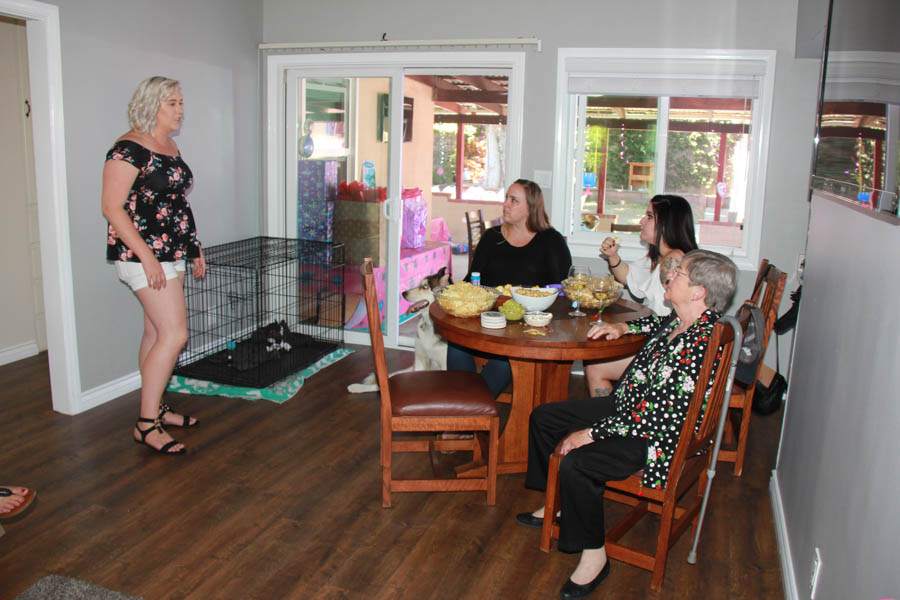 Great Grandma has the best seat in the house... Cool...
Can see all the activities underway.... And next to food!

Poor guy will get a workout today!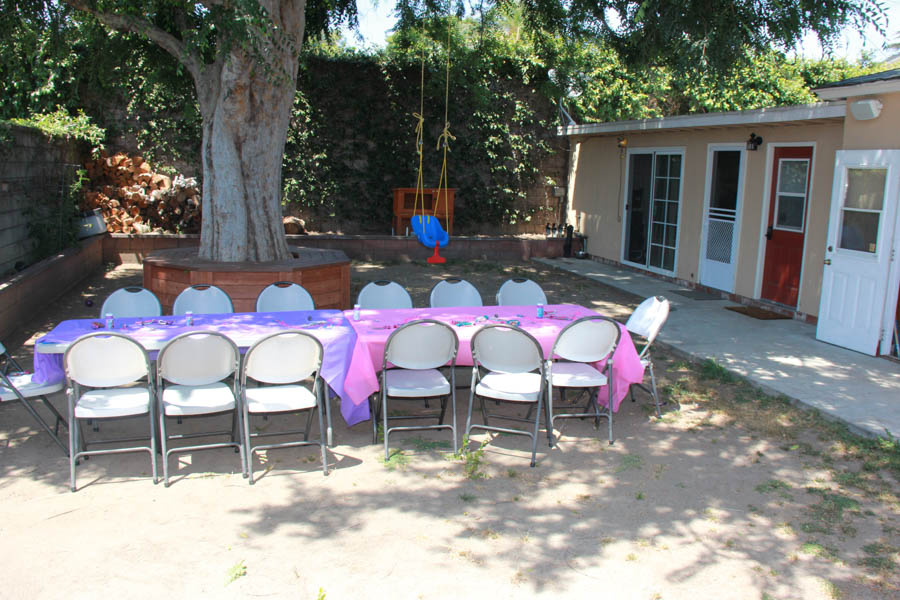 In the shade of the ol' Chinese Elm
Did You Know? - Ulmus parvifolia, commonly known as the Chinese elm or lacebark elm, is a species native to eastern Asia, including China, India, Taiwan, Japan, North Korea, and Vietnam. It has been described as "one of the most splendid elms, having the poise of a graceful Nothofagus".
The tree was introduced to the UK in 1794 by James Main, who collected in China for Gilbert Slater of Low Layton, Essex.

Signs of romance everywhere.... This is a good thing!

The presents are beginning to stack up....

Stand back... We are going to fire up Ol' Smokey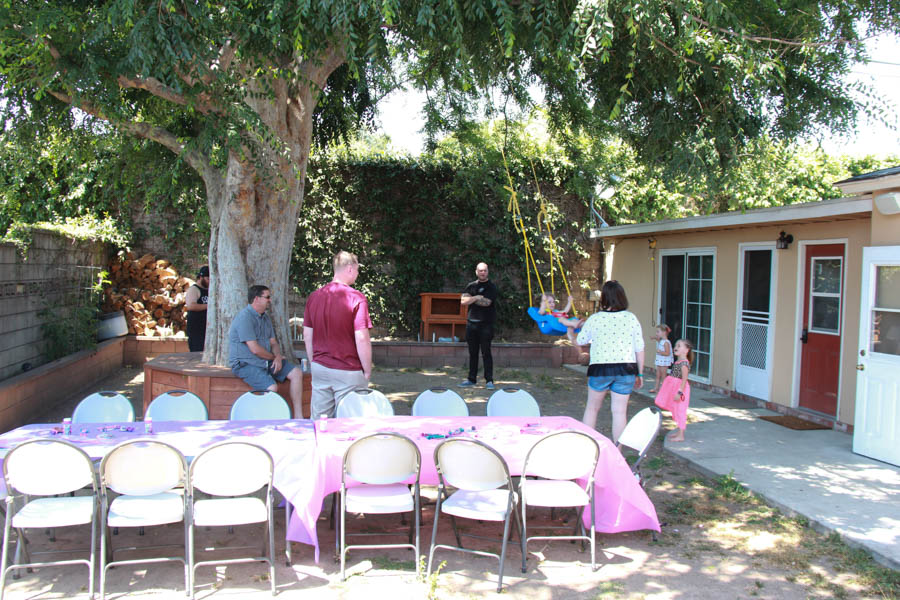 Time to swing!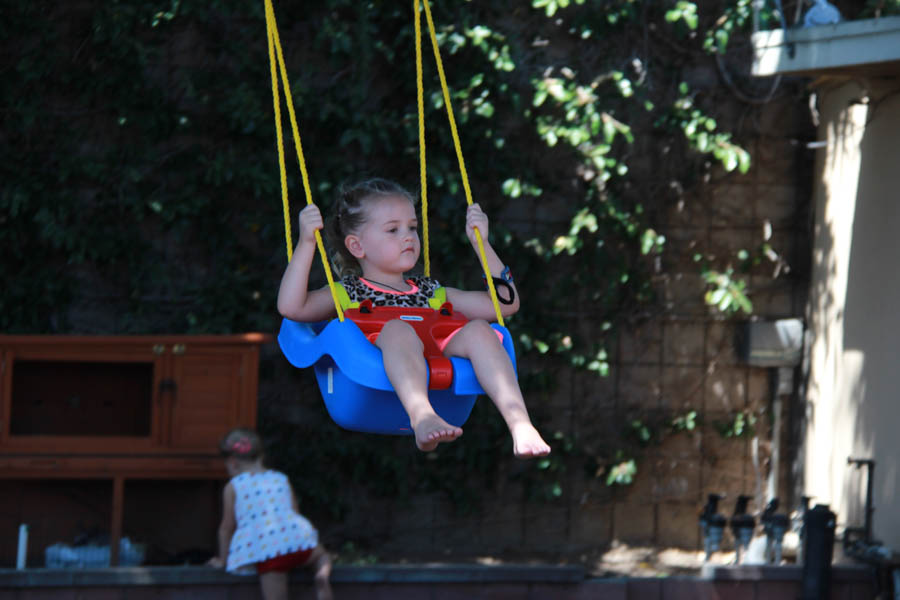 "Push me faster... Faster"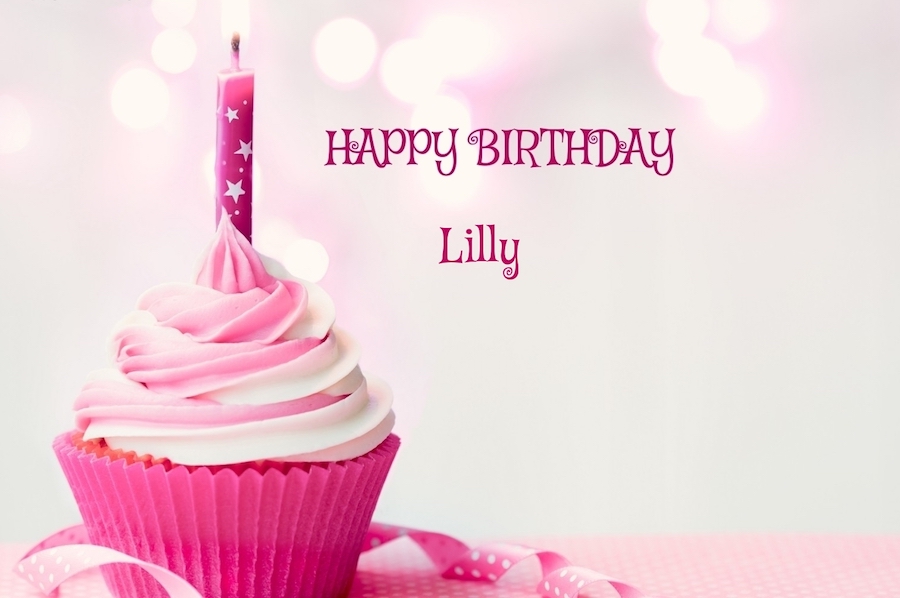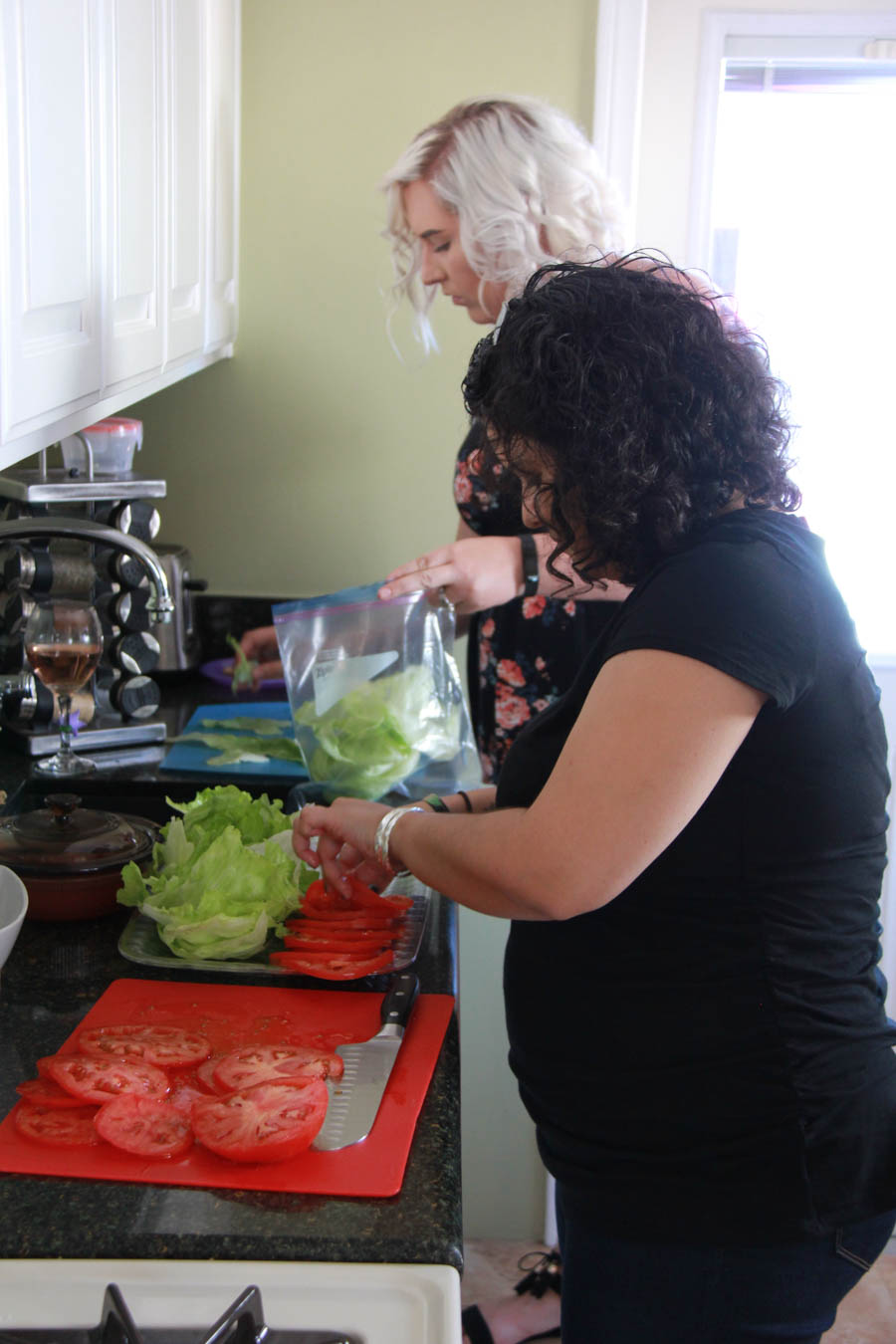 Laura and Rebecca hard at work doing the prep!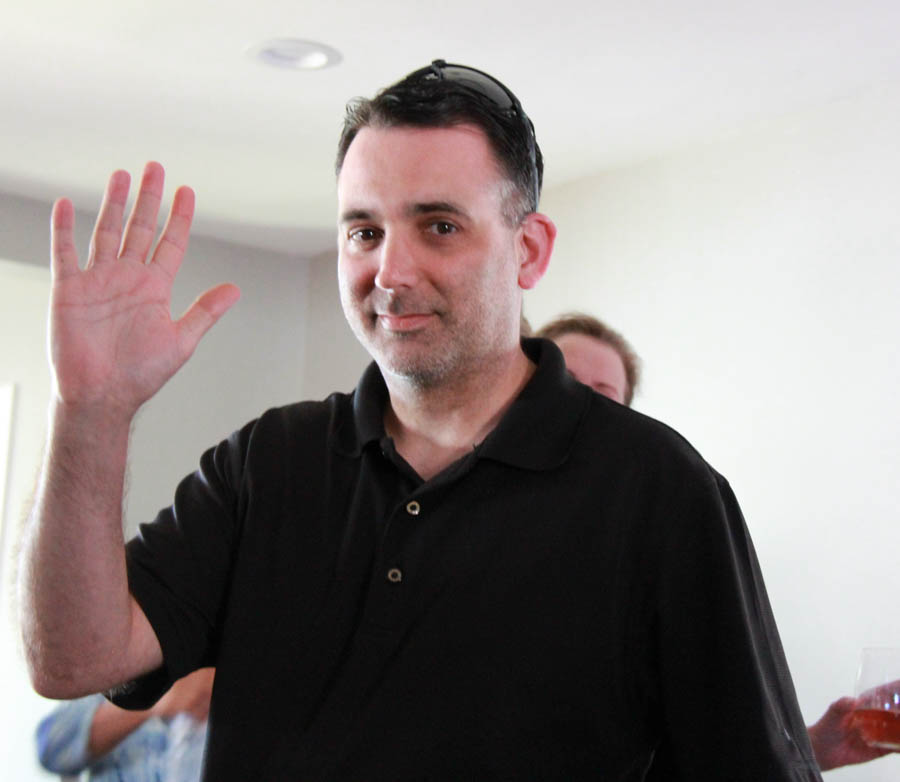 "The party can start... The Marines have arrived"

You can't hardly see it but Zachary is inside the bouncy-house!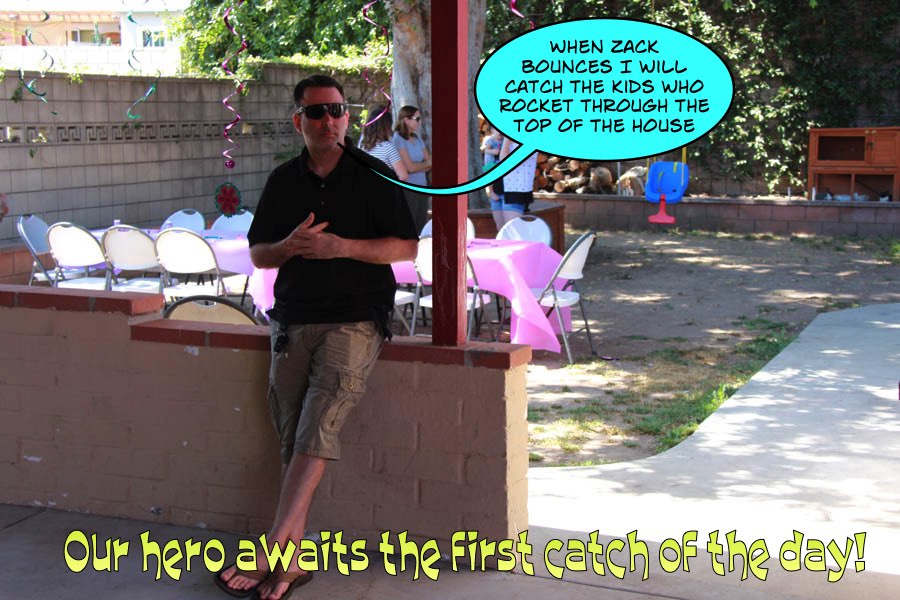 "Oh dear... That's all that remains after the Zack bounce"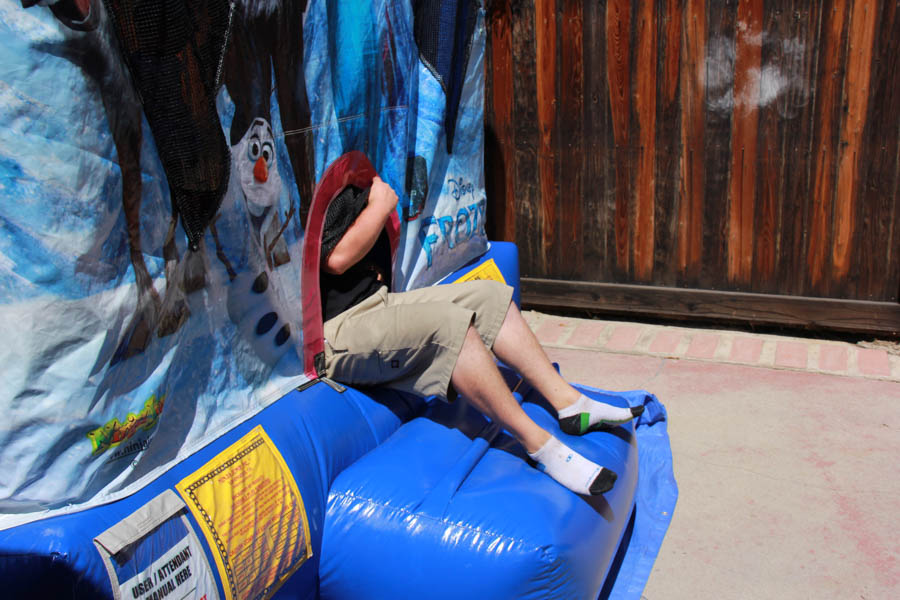 We are safe... Here comes the worlds oldest kid!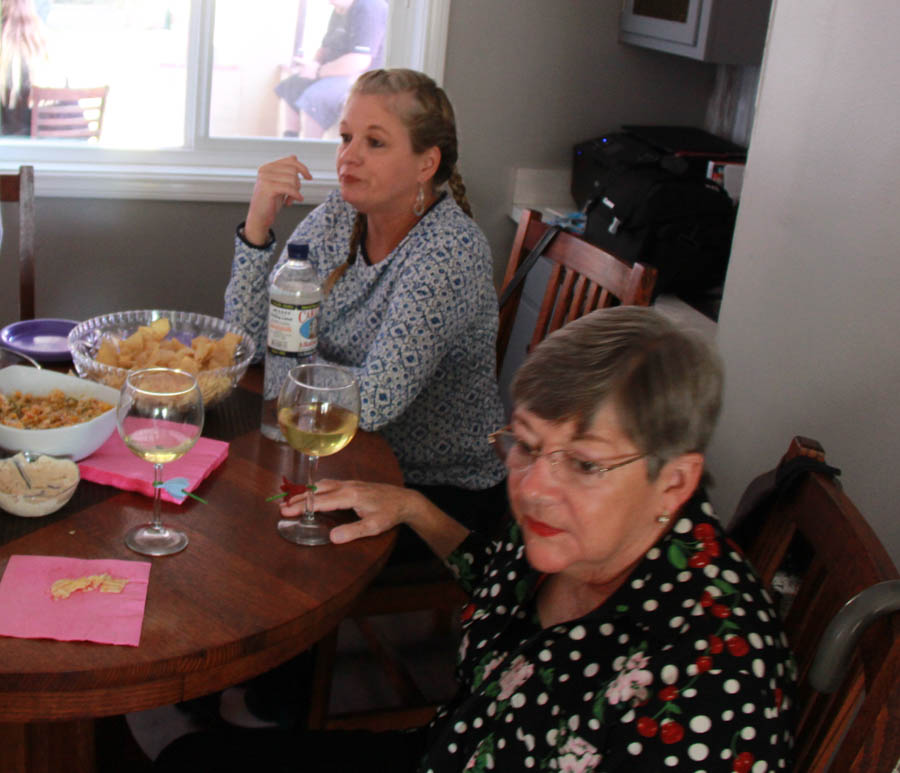 Wine and chips n' dip.... It's a real party!

Carefully placing the meal is an essential step!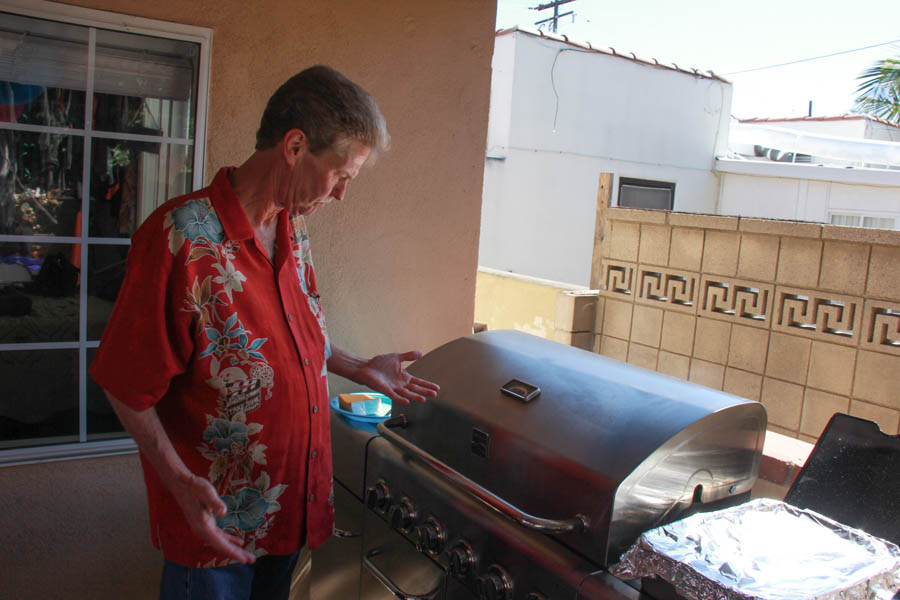 "Easy Piezy"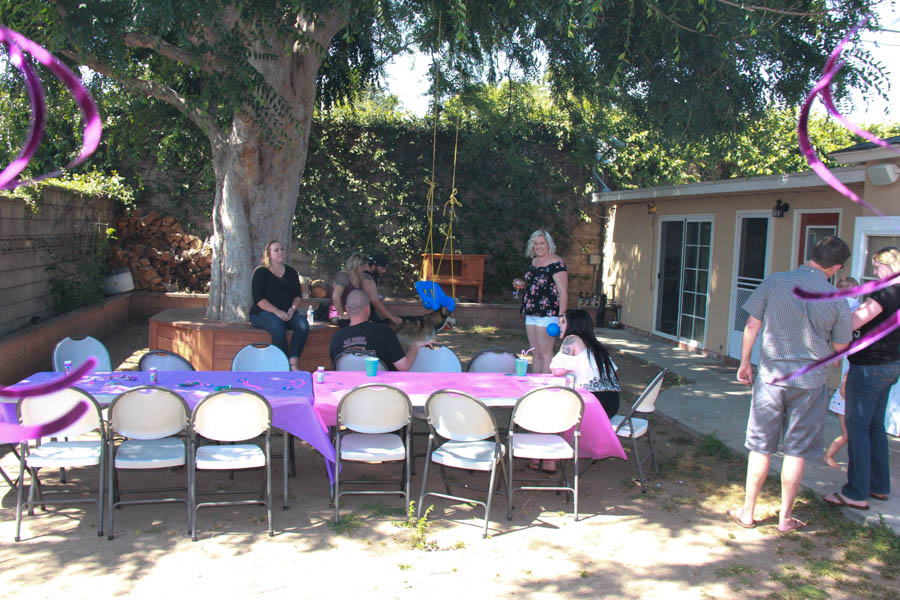 Hunger levels increase as the smoke wafts over the back yard
Quotation To Remember: When I was younger, I could remember anything, whether it happened or not. - Mark Twain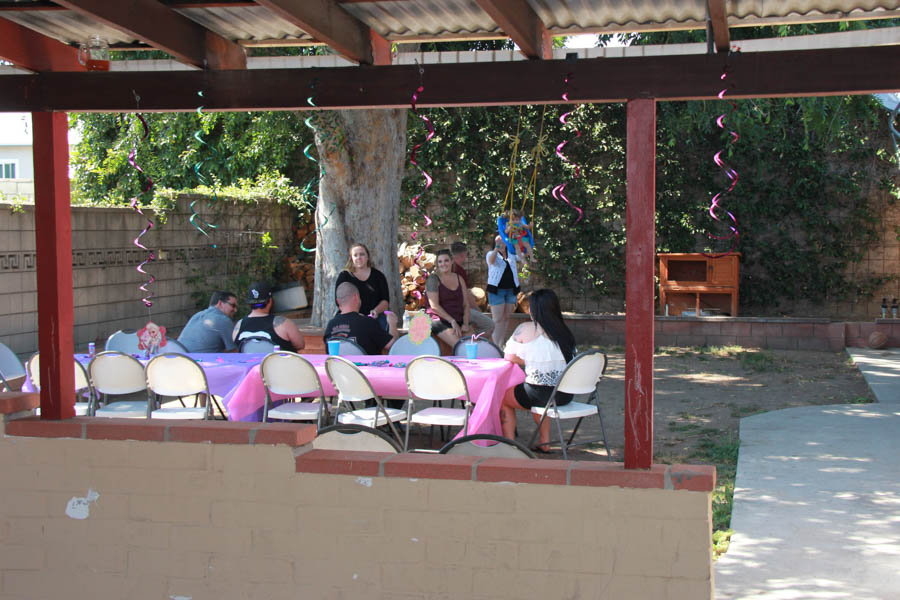 Visiting is a key part of the party!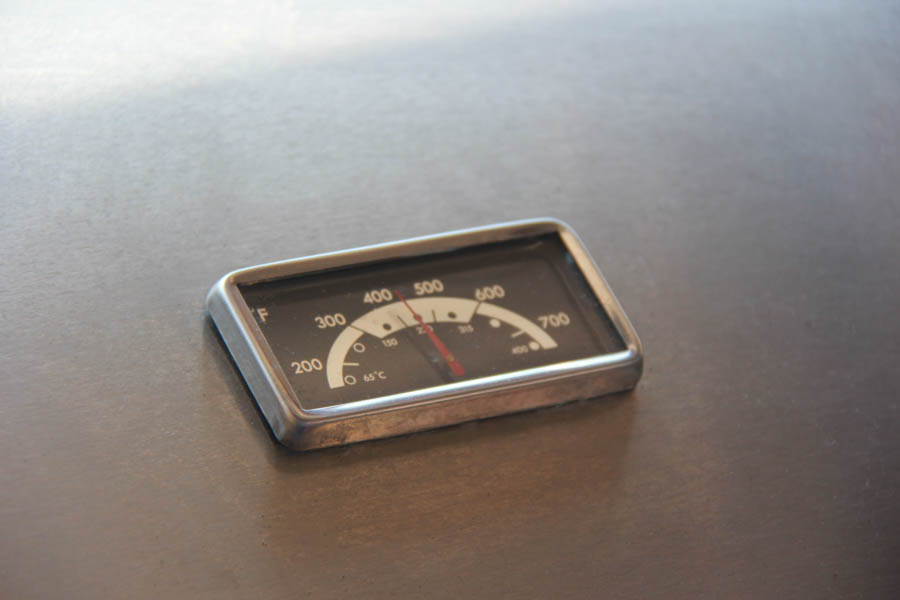 Wow... The grill is hot!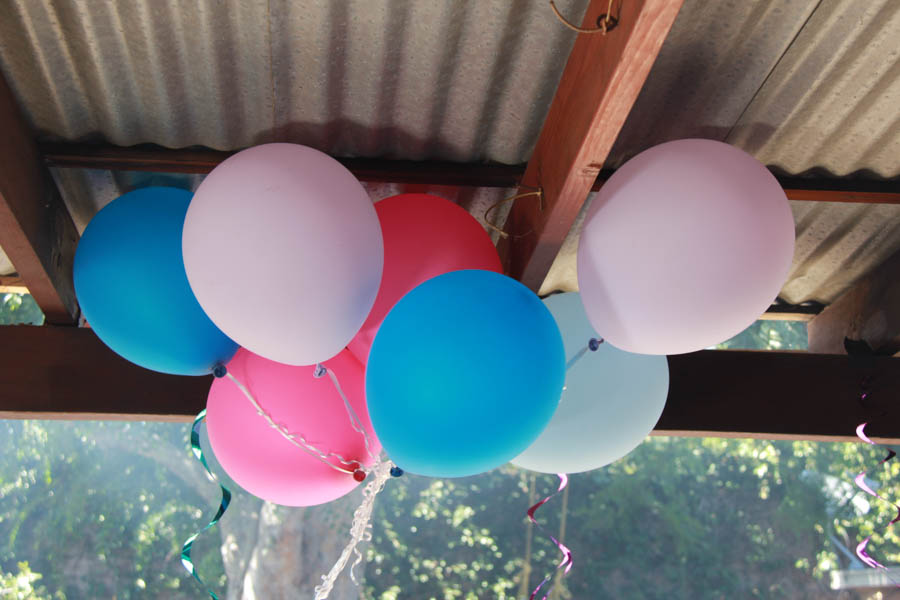 Escapees!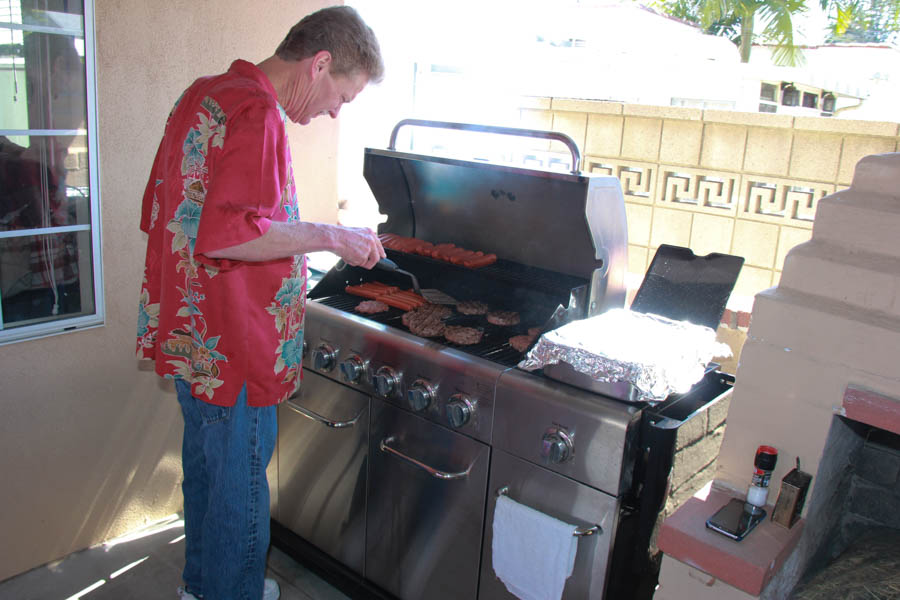 Caution... Wizard at work!

Notice the careful alignment of dogs, red hots, and patties!
Required years of experience to do it right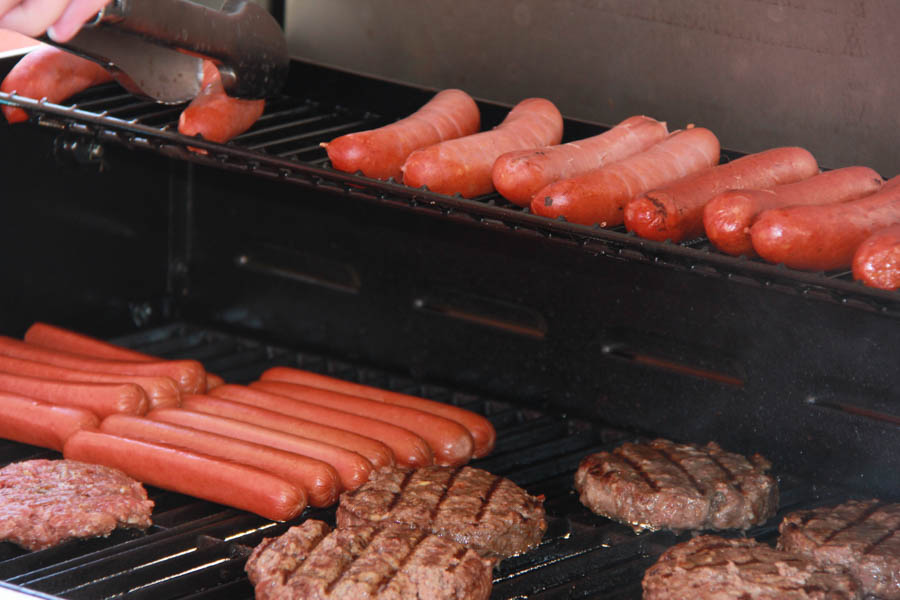 The smells were terrific... The red hotswere terrific
Did You Know? - A hot link also referred to as a "red link" is a type of sausage often associated with the cuisine of the Southern United States, featured commonly as a part of American barbecue, soul food, and Cajun and Louisiana Creole cuisines. It is sometimes referred to as a "Louisiana hot link". It is also a part of Texan cuisine and the cuisine of Chicago, Illinois. The hot link is usually prepared using pork, beef, or a combination of both. It is sometimes used as an ingredient in other dishes, such as jambalaya and gumbo. Hot link sausages are mass-produced by some companies in the United States.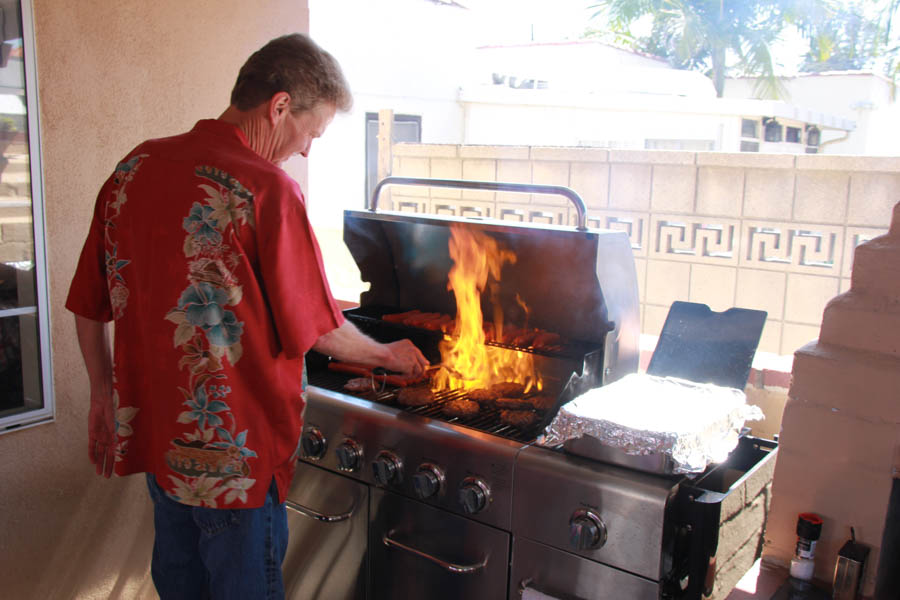 "Hey Zack... Get the hose ready, just in case"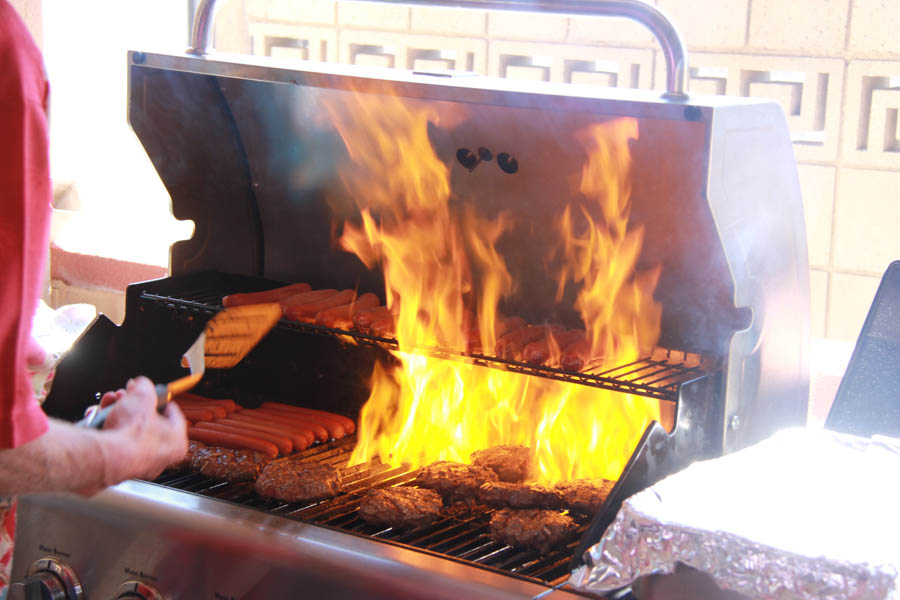 "We are about ready... You ready Zack?"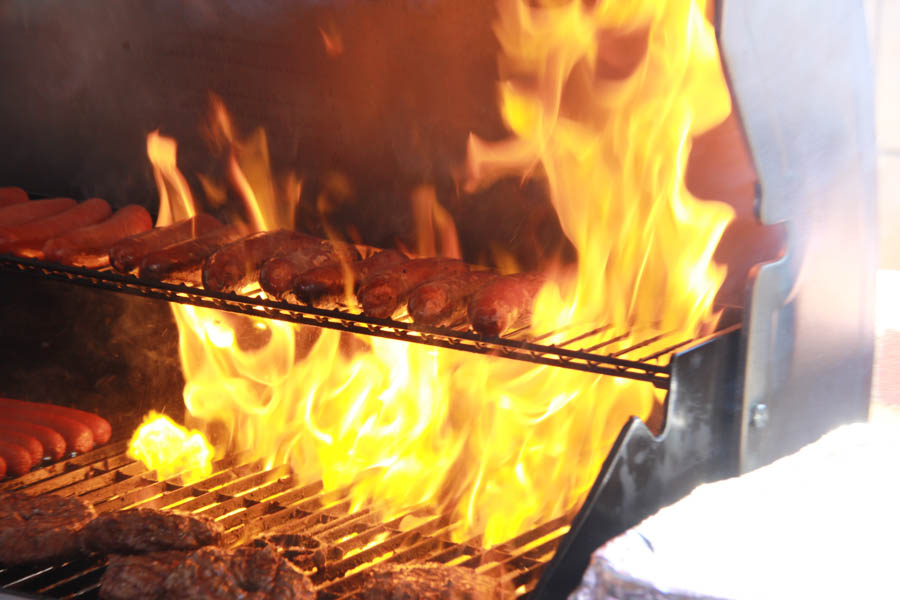 "Ah Dad... They can see the flames in La Mirada!"

Indeed!

Grandpa Gary smells the BBQ....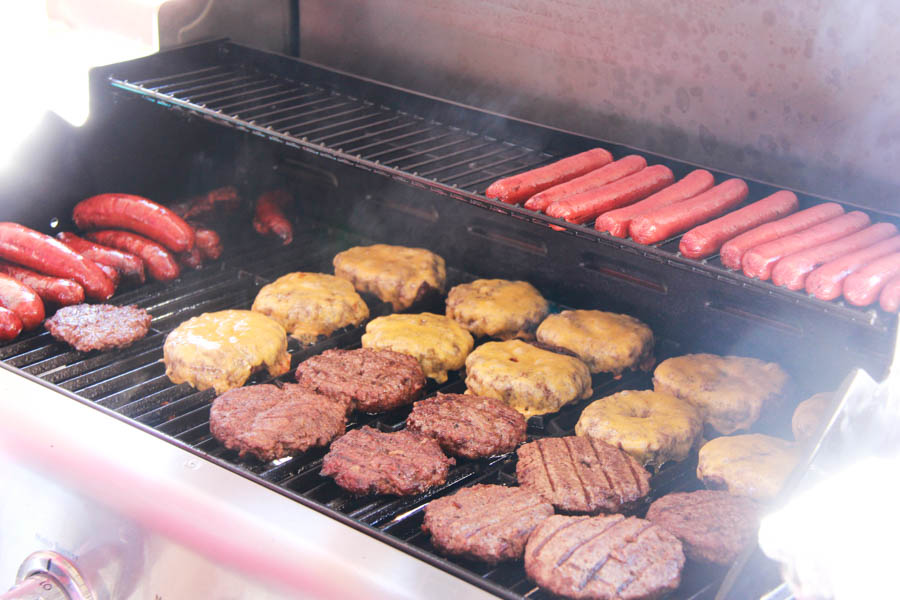 Second batch underway!
Quotation To Remember: Age is an issue of mind over matter. If you don't mind, it doesn't matter. - Mark Twain