We Needed To Walk On 5/25/2016... What Better Place Is There?
We arrived just in time for the school busses and their occupants to depart! Perfect timing! We enjoy the kids learning something but alas, most of the time they are running and screaming... Not so good for old farts like us!

We did a great hour and a half walk!

It was a pretty good day in terms of weather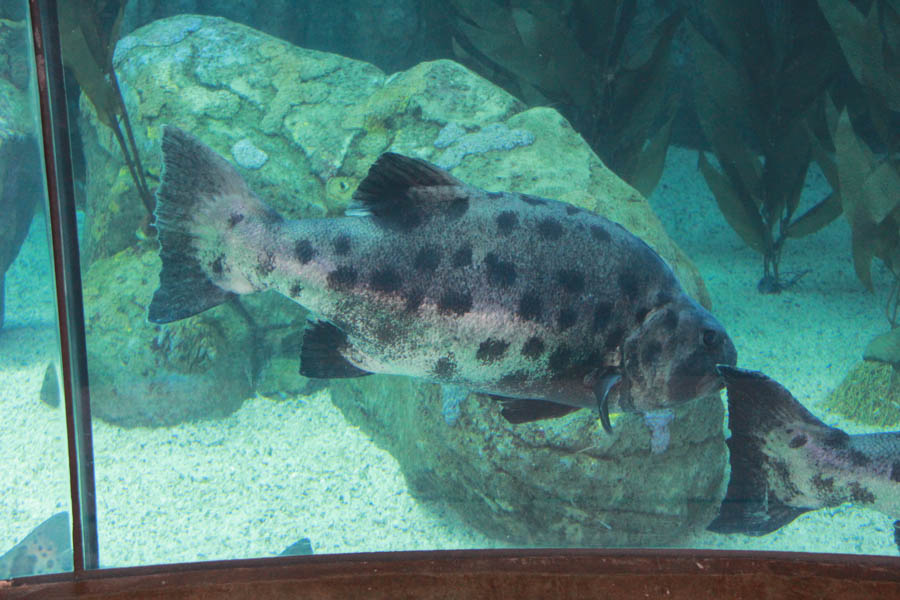 The giant Sea Bass was moving slowly
Did You Know? - Giant sea bass reaching a size of 2.5 m (8.2 ft) and a weight of up to 255 kg (562 lbs) have been reported. However, in Charles F. Holder's book The Channel Islands of California, published in 1910, the author claims specimens taken from the Gulf of California attained 800 lb (360 kg). Aside from its tremendous size, the giant sea bass is also known for its lengthy lifespan. They mature around the age of 11 or 12, around the weight of 50 lb. However, some of the largest specimens have been known to exceed 7 ft, and are estimated to be 75 years or older.

Look, bait! Little guys hiding from the big guys

Dinner?
Did You Know? - Lobsters were once considered the poor man's chicken. In Colonial times, it was fed to pigs and goats and only eaten by paupers.
Lobsters aren't red. They turn red when cooked, but in nature they can be green or yellow or even bright blue.
Native Americans ate lobsters after wrapping them in seaweed and baking them over hot rocks.
Native Americans also used lobster as bait and to fertilize their crops.
Lobster meat is a great source of protein, providing 28 grams of protein per cup.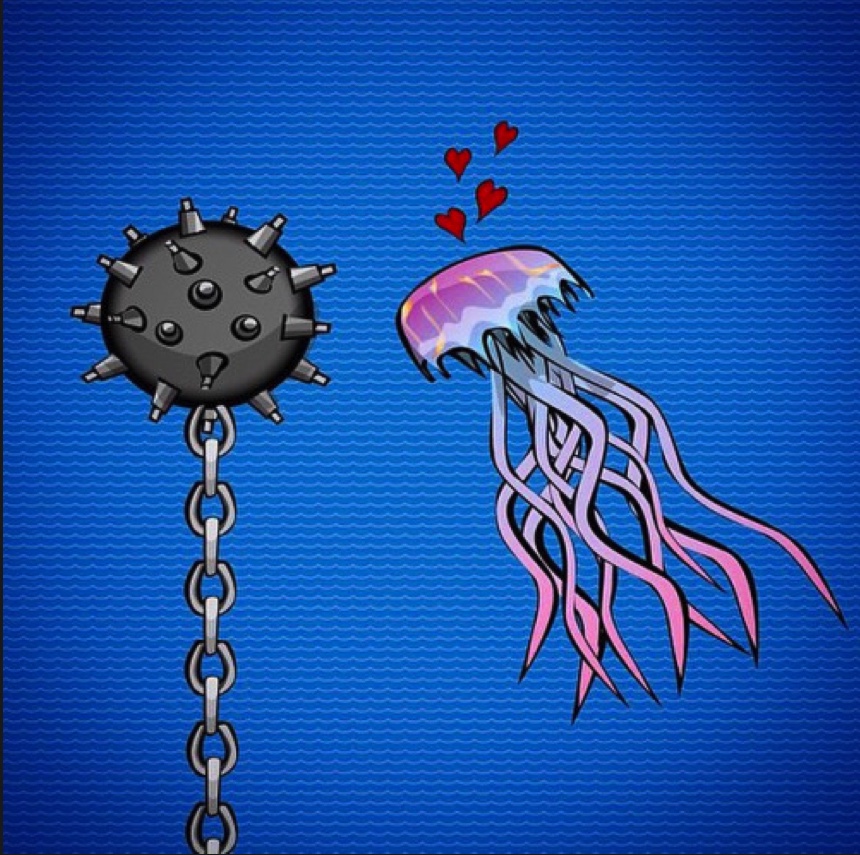 Not known for their intelligence

The Jellies were active this afternoon
Did You Know? - As jellyfish are not true fish (which are vertebrates, unlike jellyfish), the word jellyfish is considered by some to be a misnomer. Public aquariums may use the terms jellies or sea jellies instead. The term "jellies" may have become more popular than "jellyfish". In scientific literature, "jelly" and "jellyfish" are often used interchangeably.

Beautiful... One could watch them all day!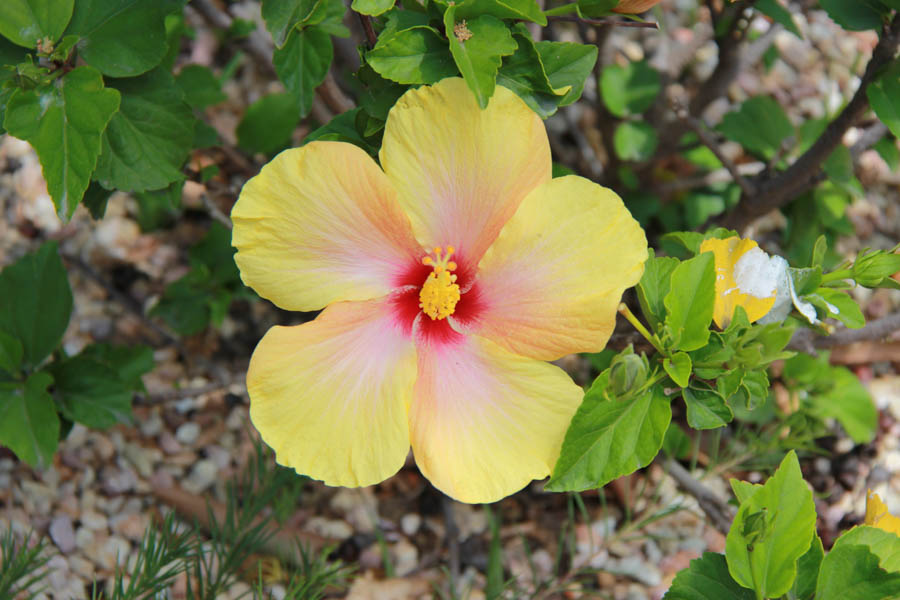 The flowers on the grounds were looking good

The Salmon displays were "new"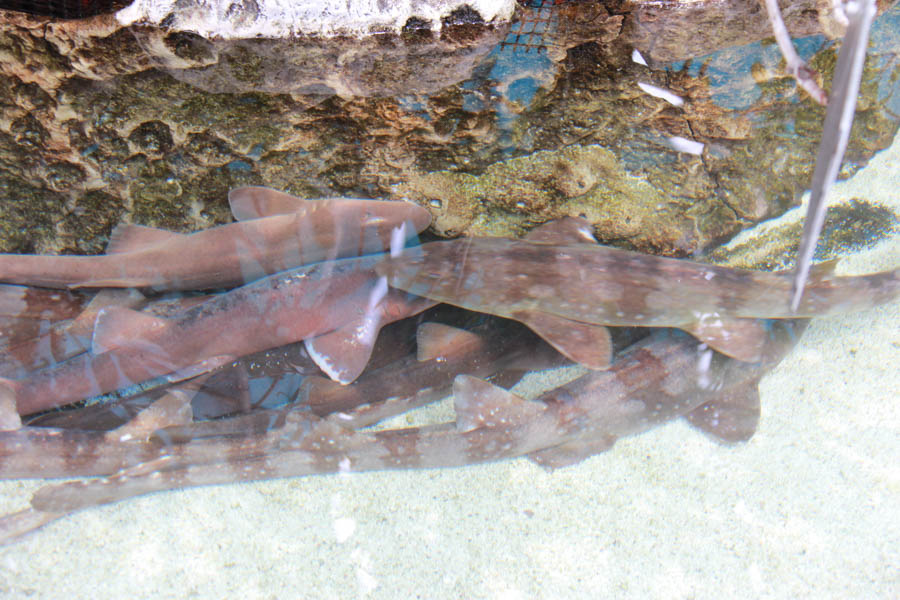 Hard to see with the reflections but these guys can swim fast

Horseshoe Crabs look like their ancestors ... Real "Blue Bloods"
Did You Know? - Unlike vertebrates, horseshoe crabs do not have hemoglobin in their blood, but instead use hemocyanin to carry oxygen. Because of the copper present in hemocyanin, their blood is blue. Their blood contains amebocytes, which play a role similar to white blood cells of vertebrates in defending the organism against pathogens. Amebocytes from the blood of L. polyphemus are used to make Limulus amebocyte lysate, which is used for the detection of bacterial endotoxins in medical applications. The blood of horseshoe crabs is harvested for this purpose.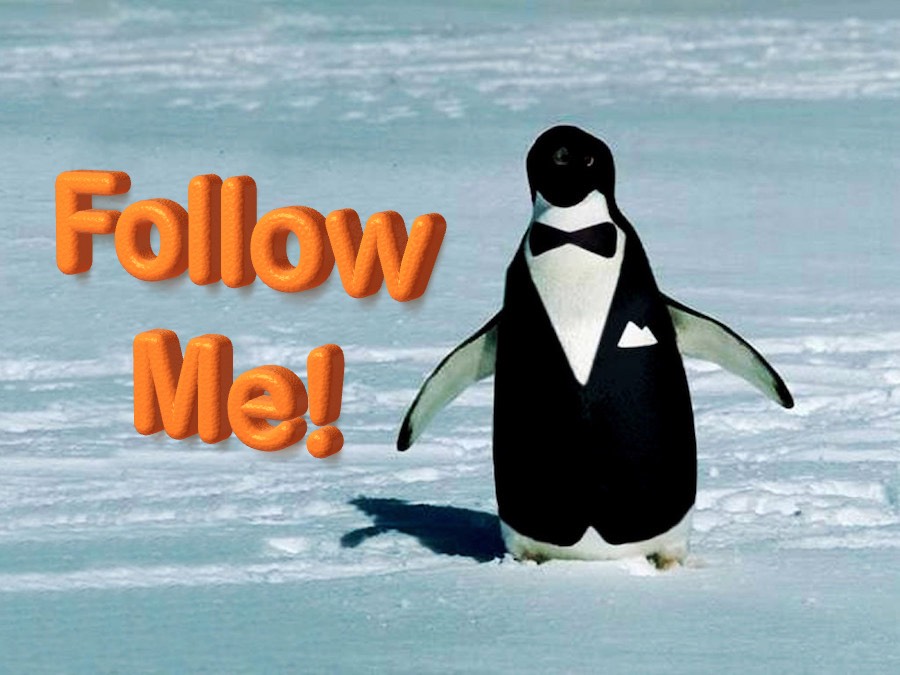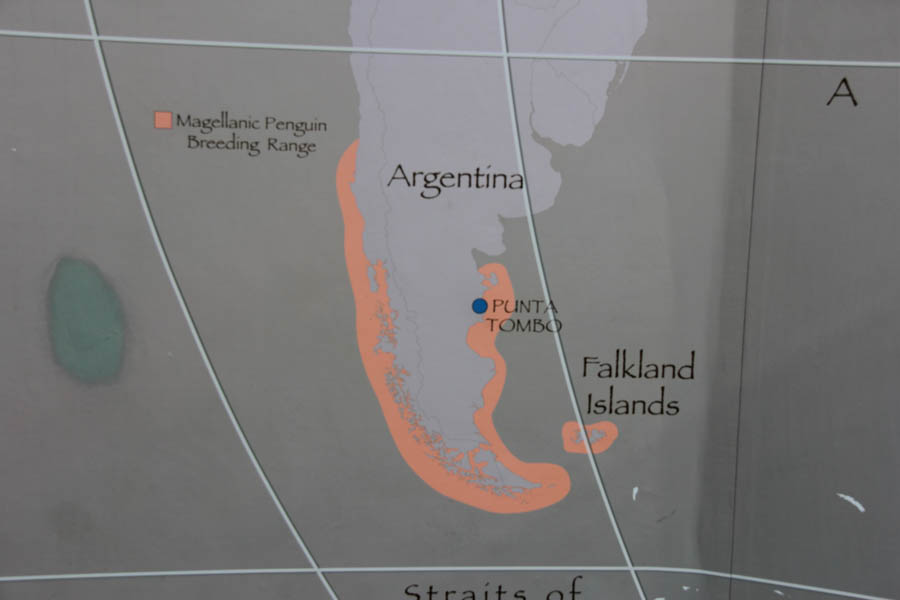 How south can you go??

"I like the tux..."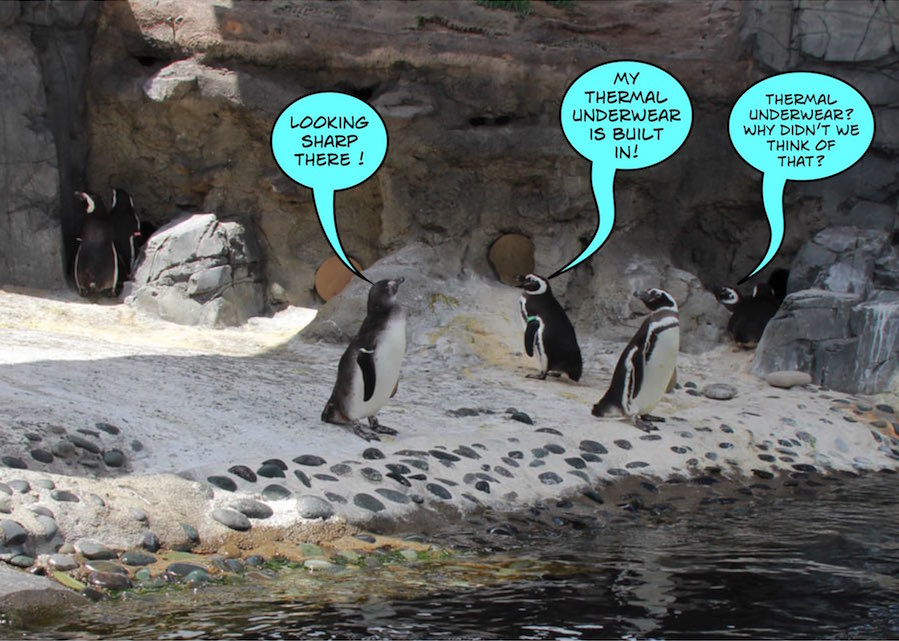 Tuxedo Junction
Did You Know? - Penguins are primarily found only in the Southern Hemisphere. While most people associate penguins with Antarctica, they are much more widespread and penguin populations can also be found in South America, South Africa, Australia and New Zealand, as well as many small islands in the southern Pacific Ocean.

Emperor penguin males will incubate their eggs for two months in the winter without eating while the females are at sea. During that time, they live off their fat reserves and may lose half their body weight. When the females return shortly after the chicks hatch, they switch parental duties and the females fast while the males go to sea to replenish their fat stores.
 
Depending on the species, a wild penguin can live 15-20 years. During that time, they spend up to 75 percent of their lives at sea.


Can't tell the names without a program!
Look for the color bands are their arm (wing)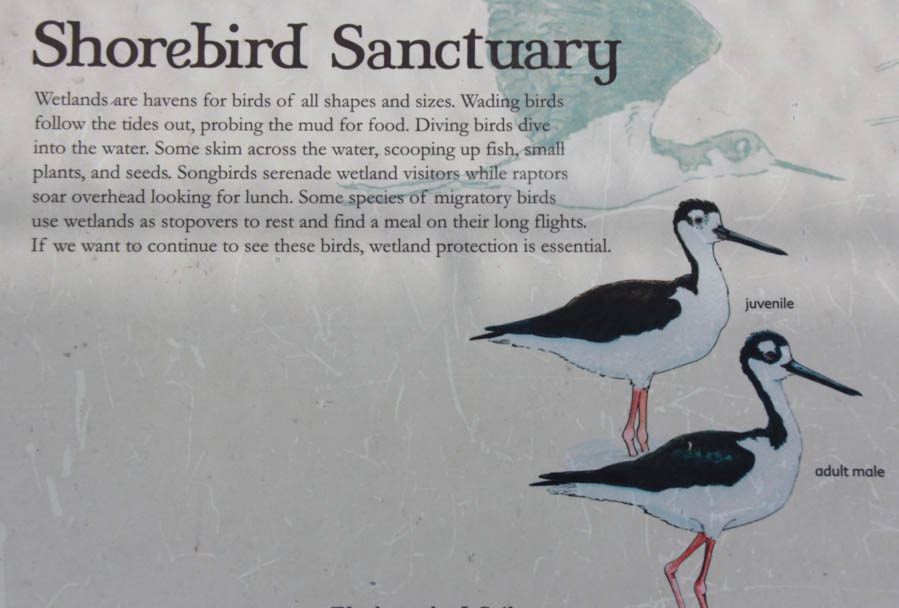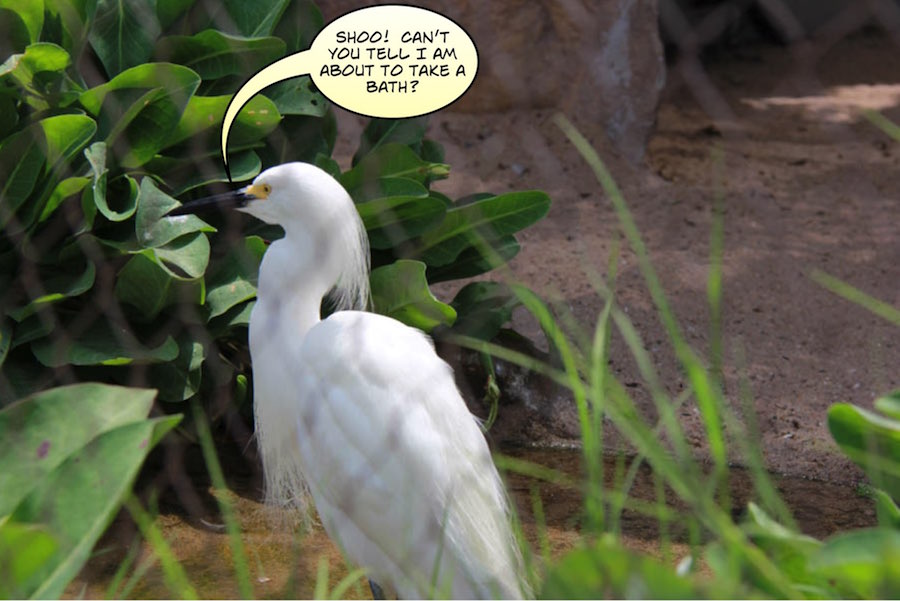 I think he is posing

Skunk with wings!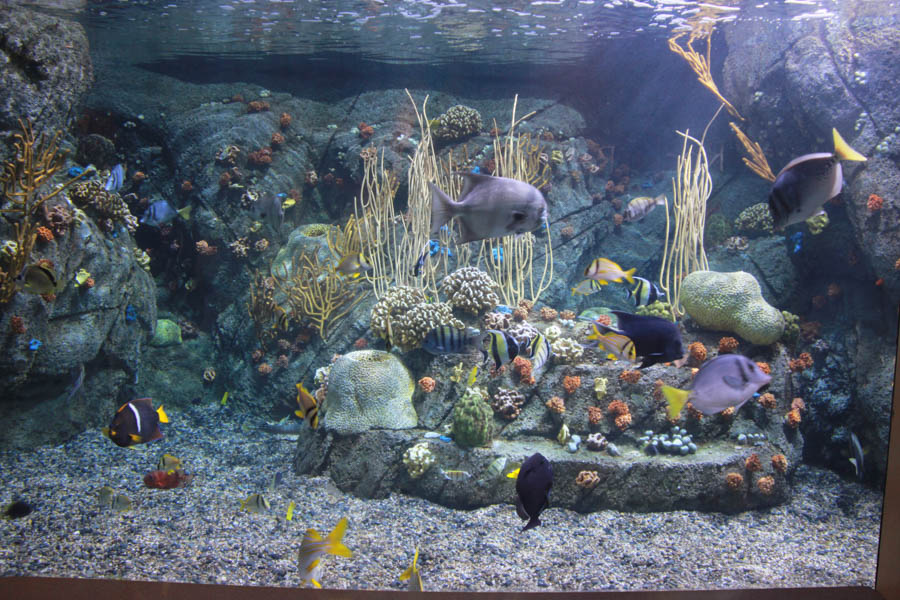 Baja on display... The water in the tank is quite warm!

Paper Jellies... Look pretty realistic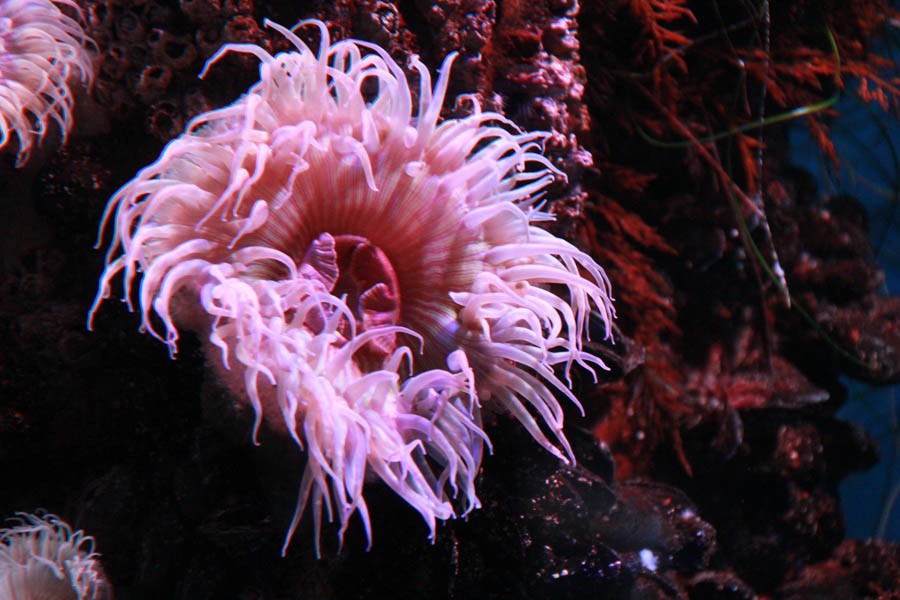 Sea Anemone
Did You Know? - A sea anemone is a sessile polyp attached at the bottom to the surface beneath it by an adhesive foot, called a basal disc, with a column-shaped body ending in an oral disc. Most are from 1.8 to 3 cm (0.71 to 1.18 in) in diameter, but anemones as small as 4 mm (0.16 in) or as large as nearly 2 m (6.6 ft) are known. They can have from a few tens to a few hundred tentacles.
A few species are pelagic and are not attached to the bottom; instead, they have a gas chamber within the pedal disc, allowing them to float upside down in the water.
The mouth, also the anus of the sea anemone (Must be liberals), is in the middle of the oral disc surrounded by tentacles armed with many cnidocytes, cells that are both defensive and used to capture prey.

Dinner anyone? See the two yellow bands... That's how they tell them apart!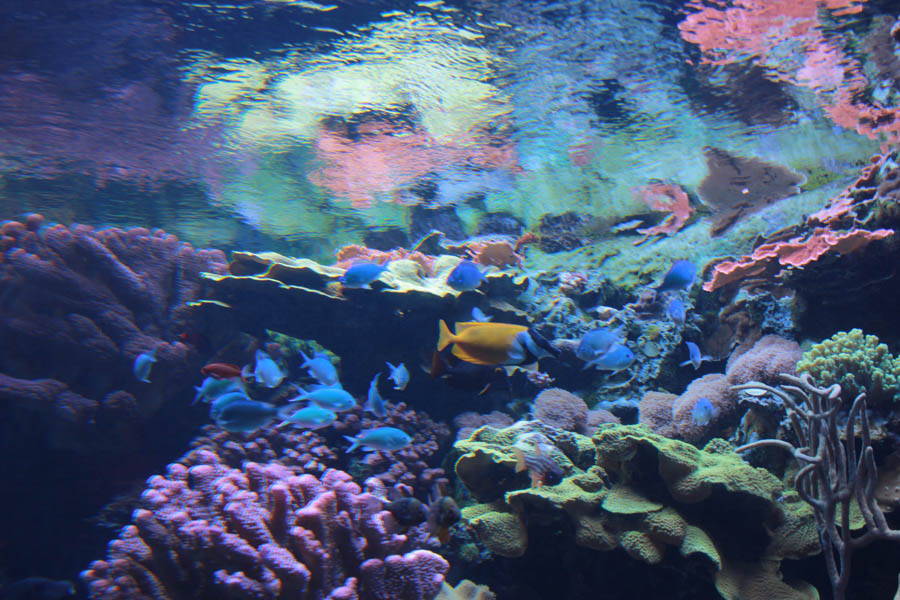 The reflections on the top of the tank were amazing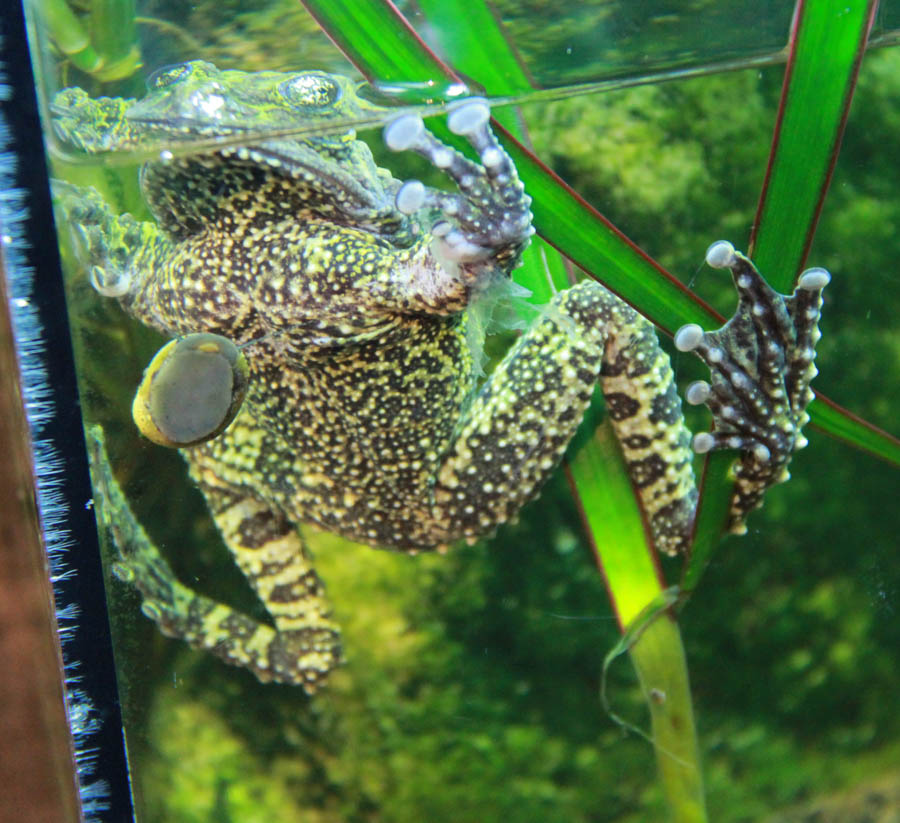 See the frog? This one is NOT to touch! Very poisonous!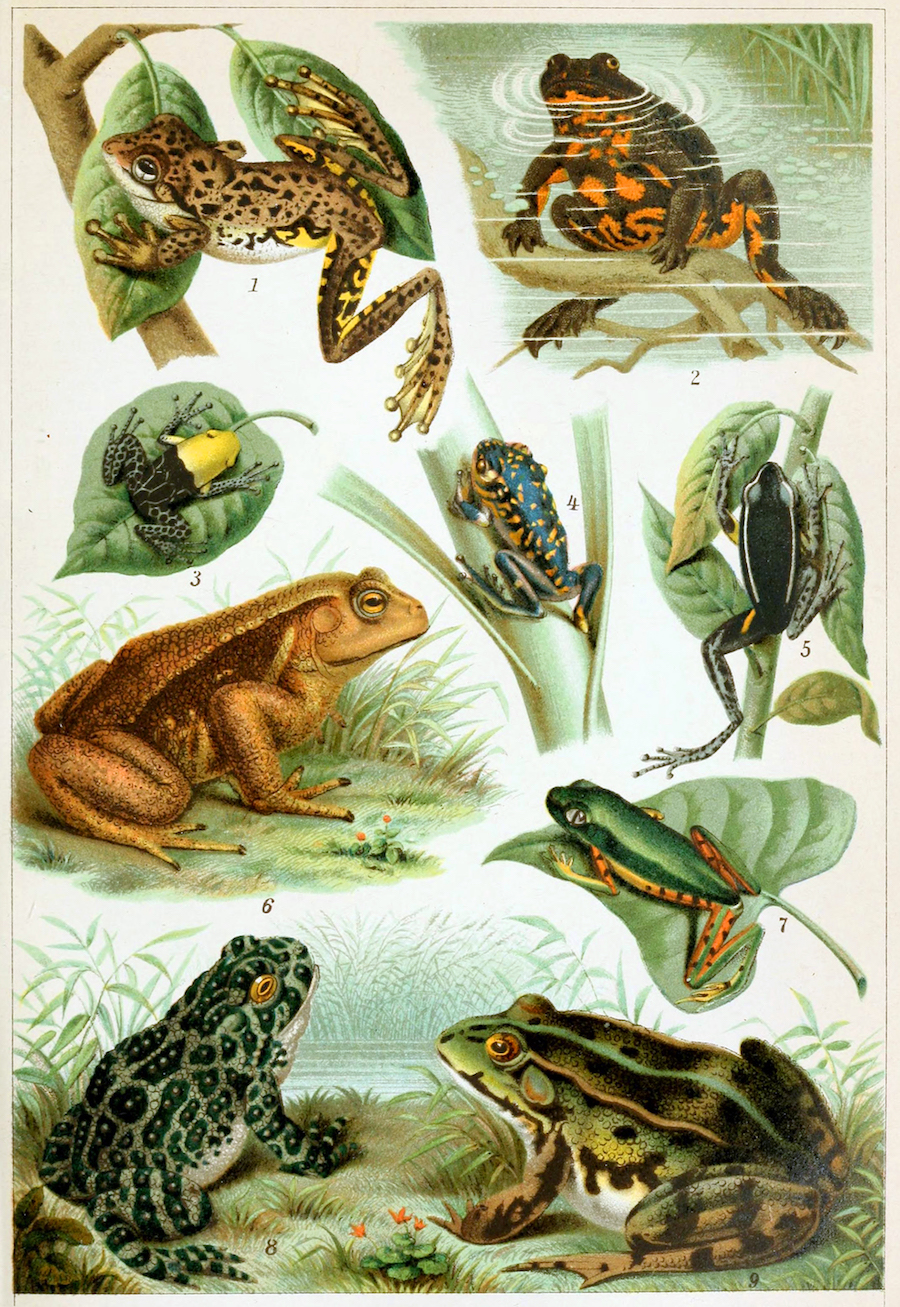 Anura 1-Litoria peronii 2-Bombina bombina 3-Leptopelis flavomaculatus 4-Ranitomeya fantastica 5-Allobates femoralis 6-Bufo japonicus 7-Phyllomedusa hypochondrialis 8-Bufo balearicus 9-Pelophylax lessonae
Note: Try to pronounce their names!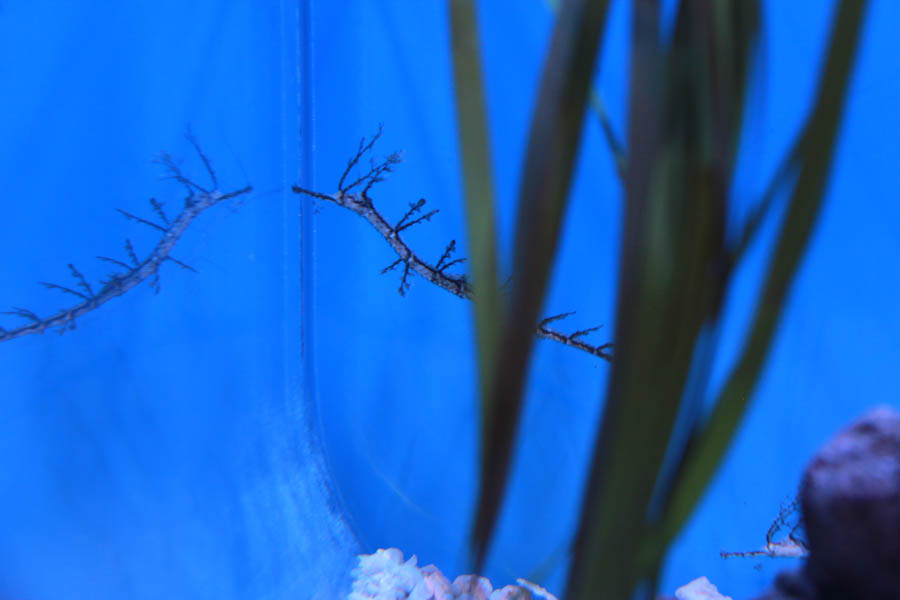 Little bitty sea dragons! Looks like a stick of wood!

The real thing!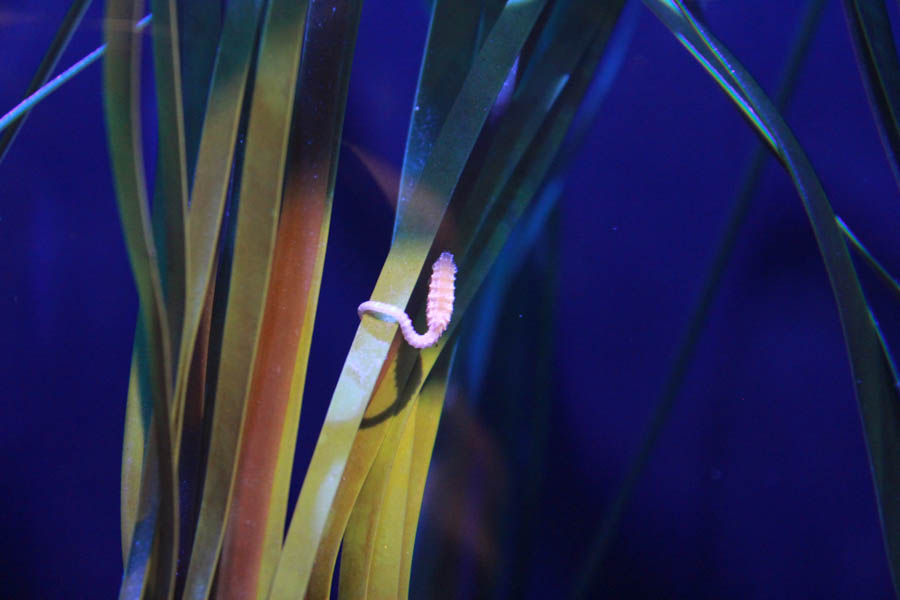 Tiny Sea Horses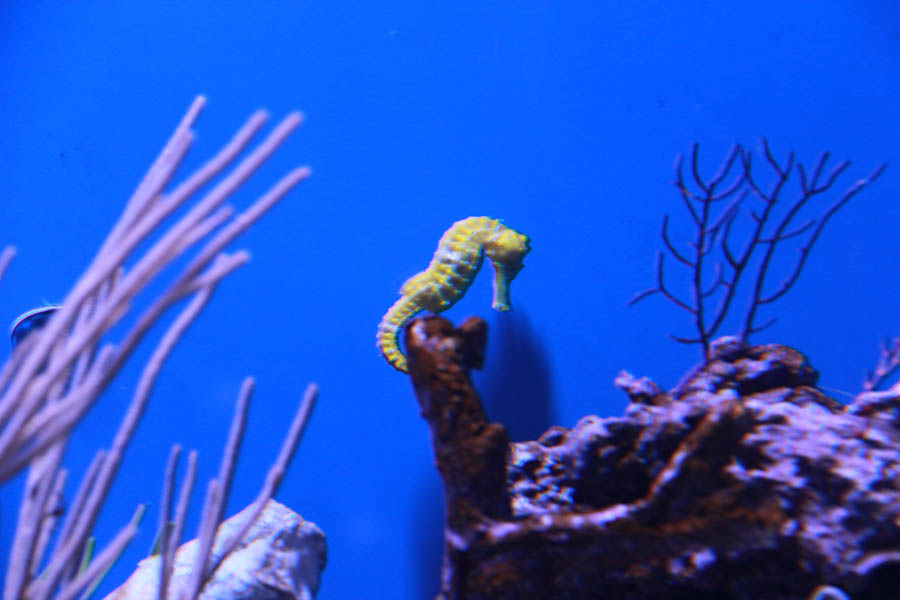 Not going to make the Kentucky Derby this year!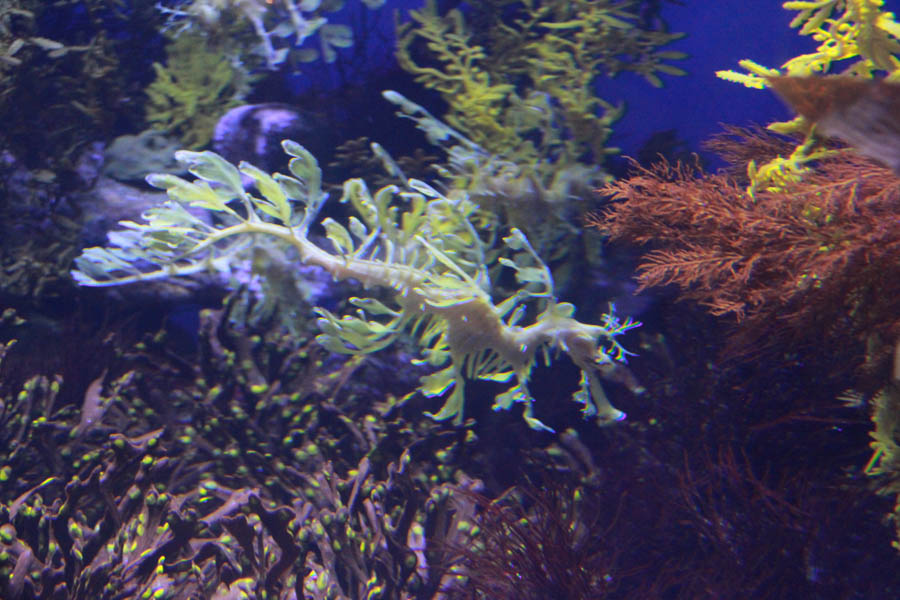 Sea Dragons are amazing creatures
Did You Know? - Much like the seahorse, the leafy seadragon's name is derived from its resemblance to another creature (in this case, the mythical dragon). While not large, they are slightly larger than most seahorses, growing to about 20–24 cm (8–9.5 in). They feed on plankton and small crustaceans.
The lobes of skin that grow on the leafy seadragon provide camouflage, giving it the appearance of seaweed. It is able to maintain the illusion when swimming, appearing to move through the water like a piece of floating seaweed. It can also change color to blend in, but this ability depends on the seadragon's diet, age, location, and stress level.


Rainbow harbor is a nice place to walk and see the sights

We are putting on more miles...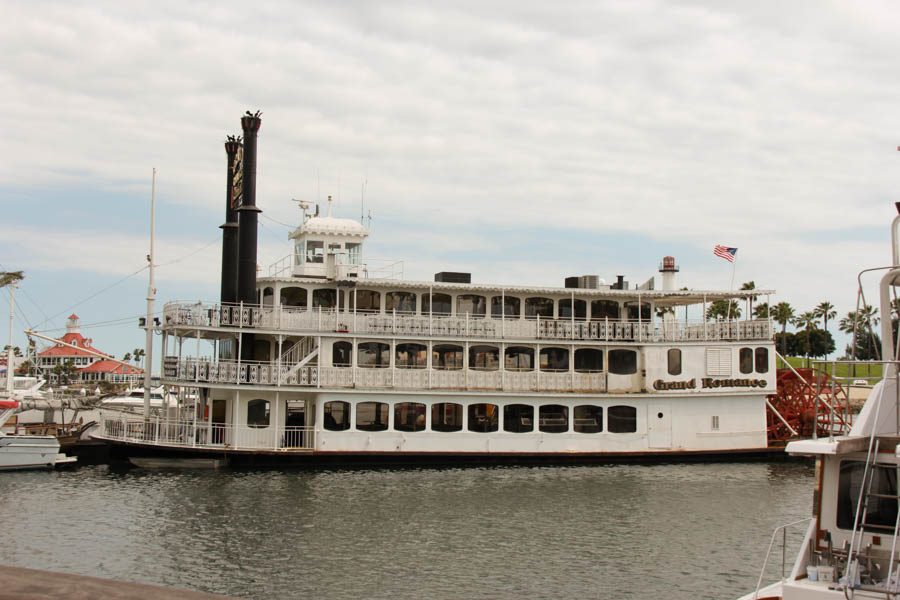 She belongs on the Mighty Mississippi River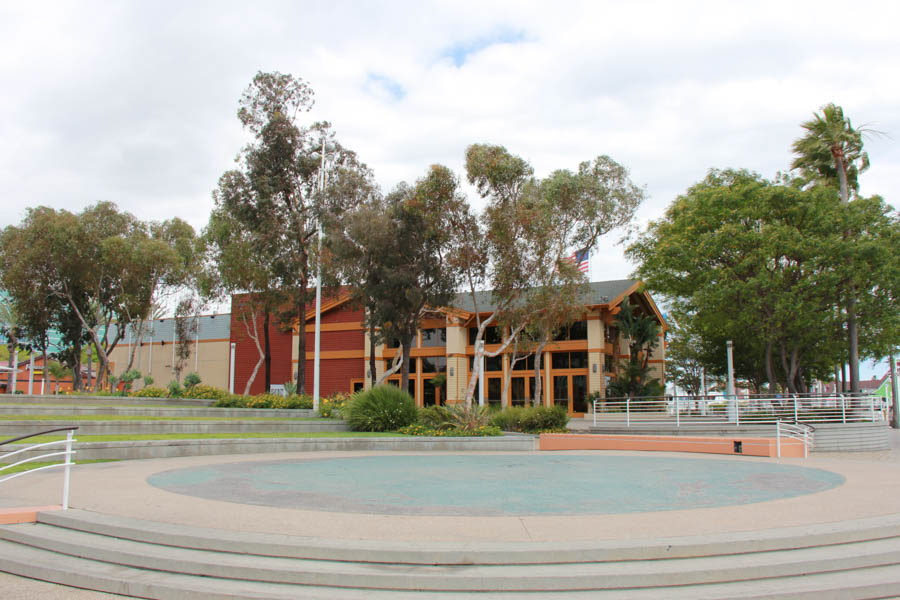 Our intended target... Gladstones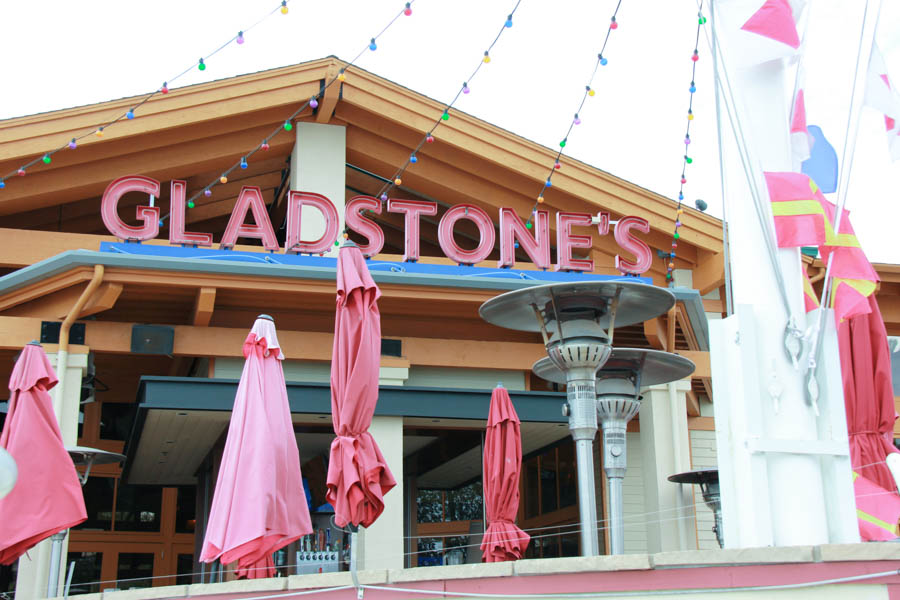 Almost there...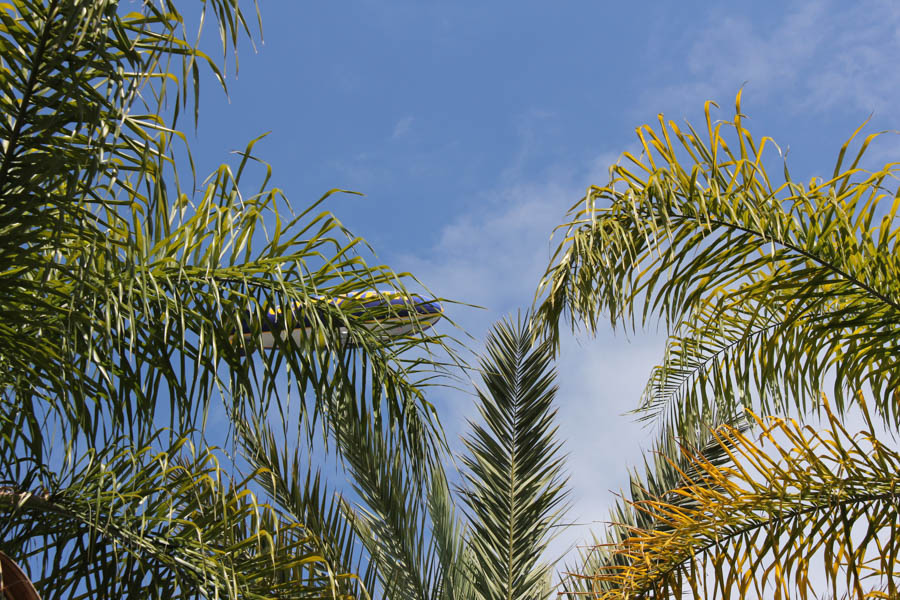 Ever see a blimp hind in the bushes?

See... we scared it out of the bushes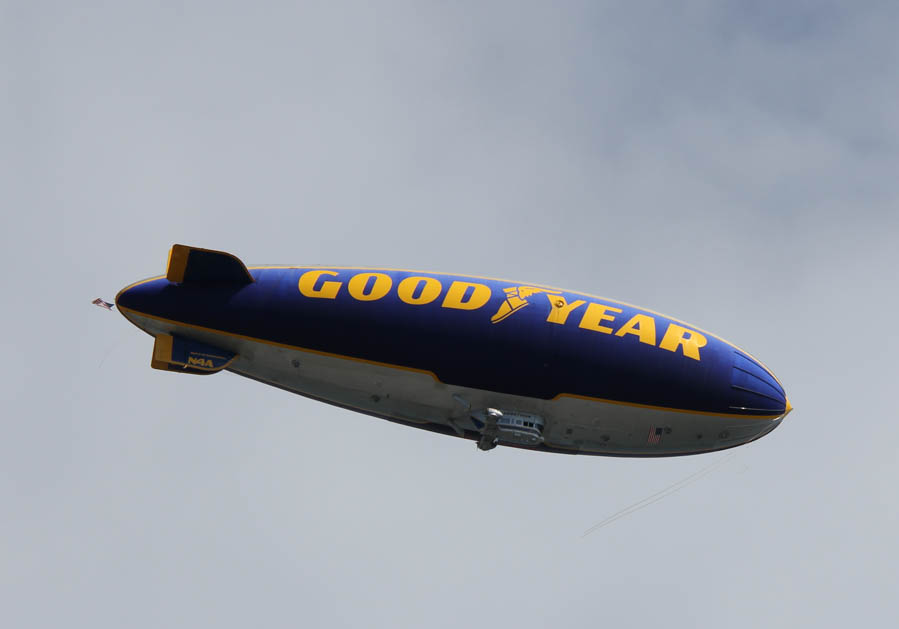 Good old Goodyear

Time for a vino break!

She spots the blimp!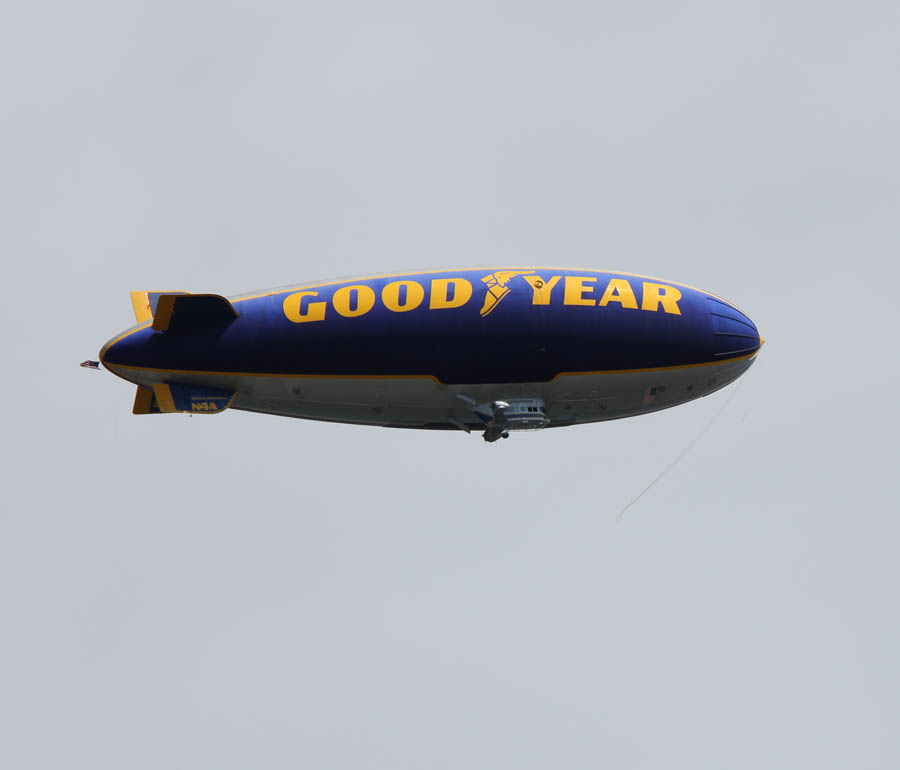 "Pardon me... I am an Airship"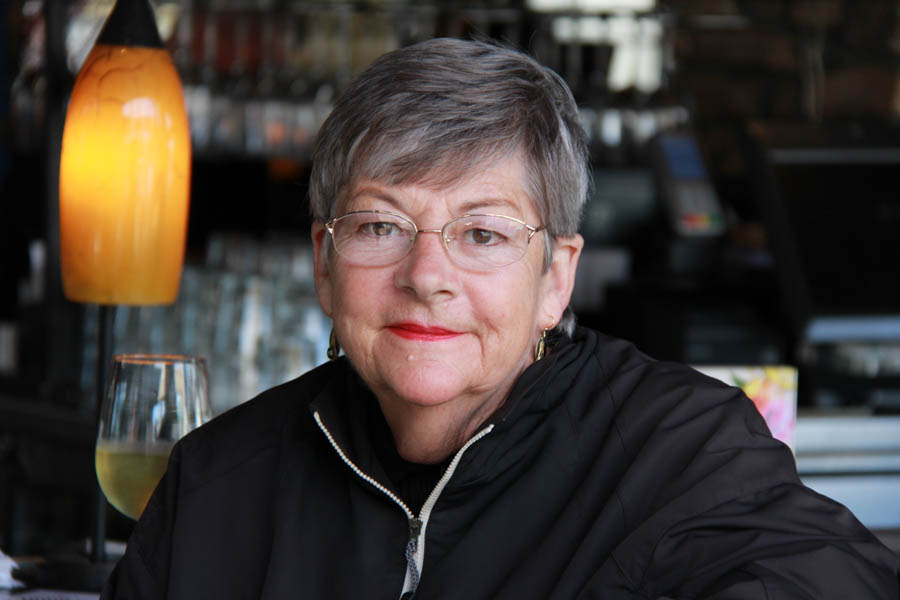 "Right"