Lorikeets? Funny Birds (Page Three)
The Rainbow Lorikeet is very colourful. Almost every colour of the rainbow is found on the feathers of the rainbow lorikeet. They are not large birds, with a Rainbow Lorikeets length ranging from 25-30 cm (9.8-11.8 in) in size, and with a wingspan of about 17 cm (6.7 in). They vary significantly in colouration between the numerous subspecies. Their markings of the best known subspecies T. h. moluccanus are particularly striking: A dark blue or violet-blue head and stomach, a bright green back, tail and vent, and an orange breast and beak. Several subspecies have darker scalloped markings across the orange or red breast and the Weber's Lorikeet (T. h. weberi) is predominantly green.
Rainbow Lorikeet feather — photo shows both sides of the same feather

Rainbow Lorikeets travel together as pairs mostly and often pick up calls to fly as a flock, then dispersing again in to pairs. Rainbow Lorikeets pairs dominate their feeding areas against other pairs. They chase off not only smaller birds such as the stealthful Australian Miner, they also chase off larger and powerful birds such as Magpies.

Although individual Rainbow Lorikeets are difficult to distinguish by their plumage they are possible to distinguish by their behaviour, size and eye colour differences at the very outside of the iris.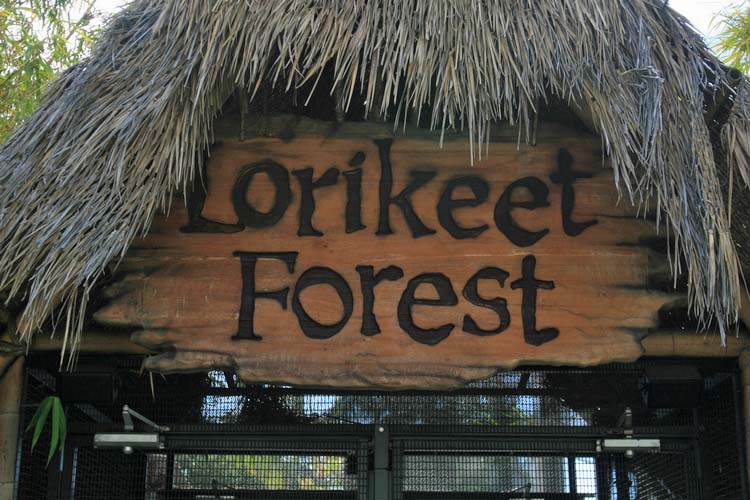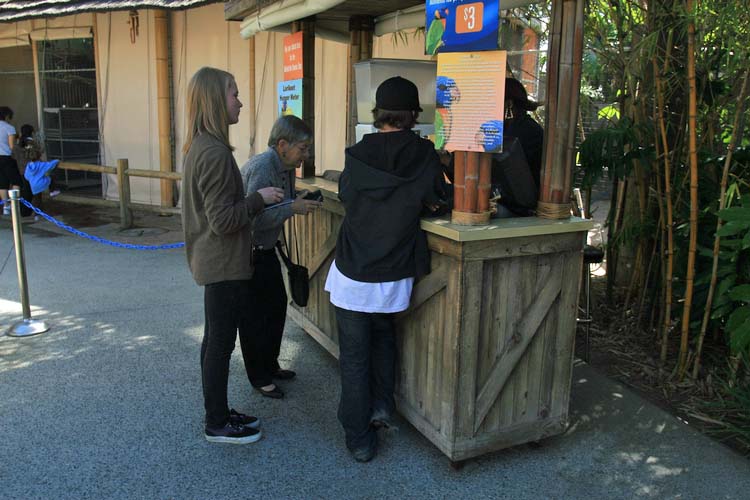 We bought breakfast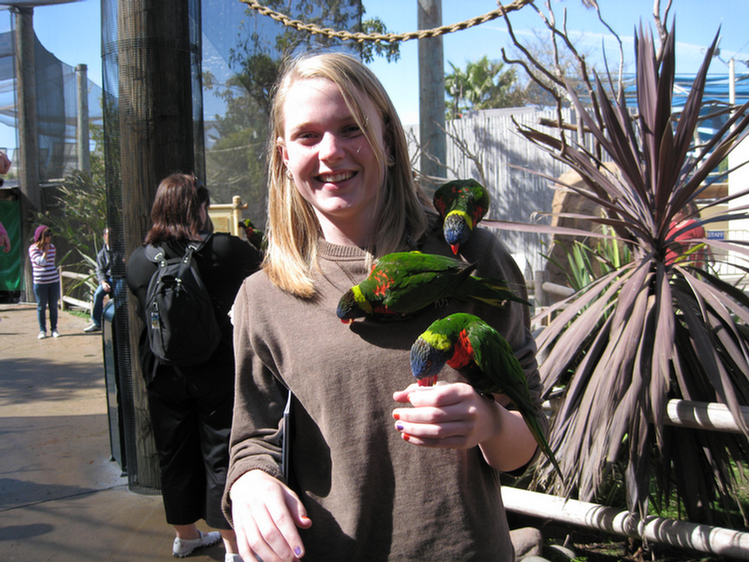 A little cup of nectar and they swarm the visitors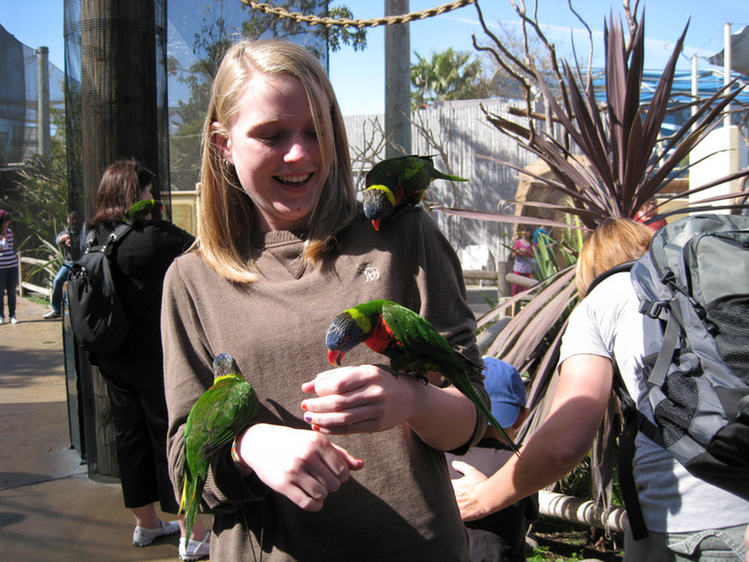 Stephanie collected many new friends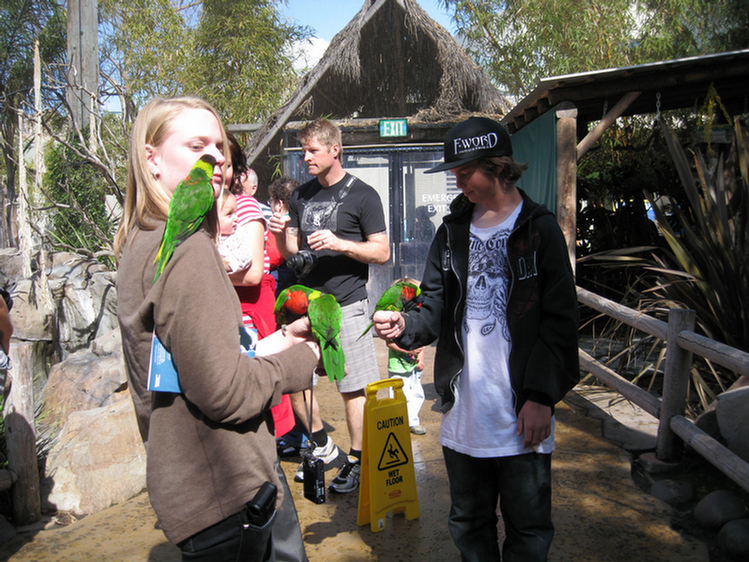 They even like Connor!
Did you know? - Lories and lorikeets have specialized brush-tipped tongues for feeding on nectar and soft fruits. They can feed from the flowers of about 5,000 species of plants and use their specialised tongues to take the nectar. The tip of their tongues have tufts of papillae (extremely fine hairs), which collect nectar and pollen.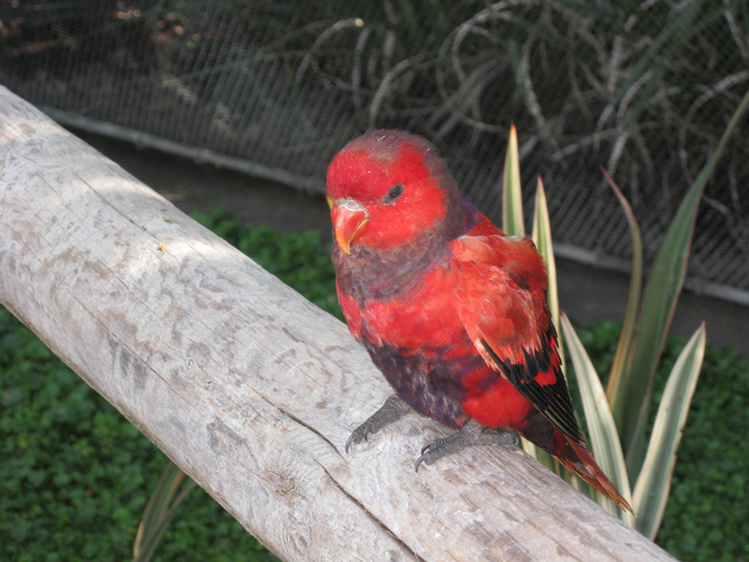 Lorikeets have tapered wings and pointed tails that allow them to fly easily and display great agility

They also have strong feet and legs.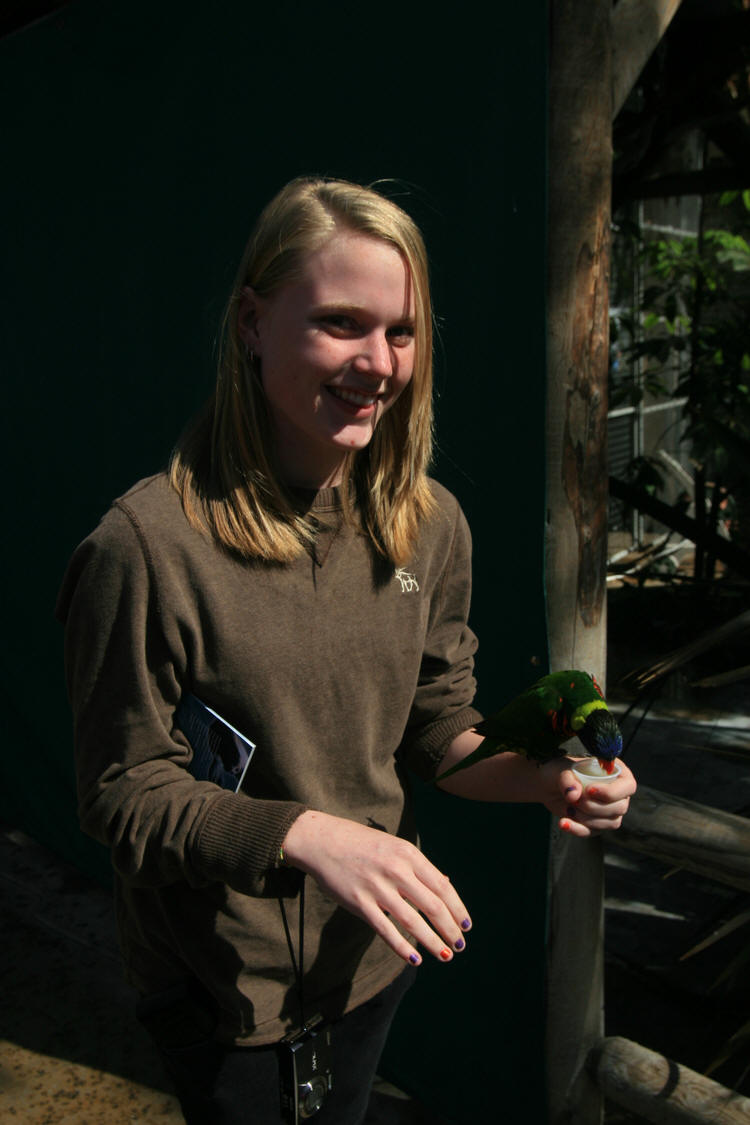 They eat right out of your hands

Lorikeets have tapered wings and pointed tails that allow them to fly easily and display great agility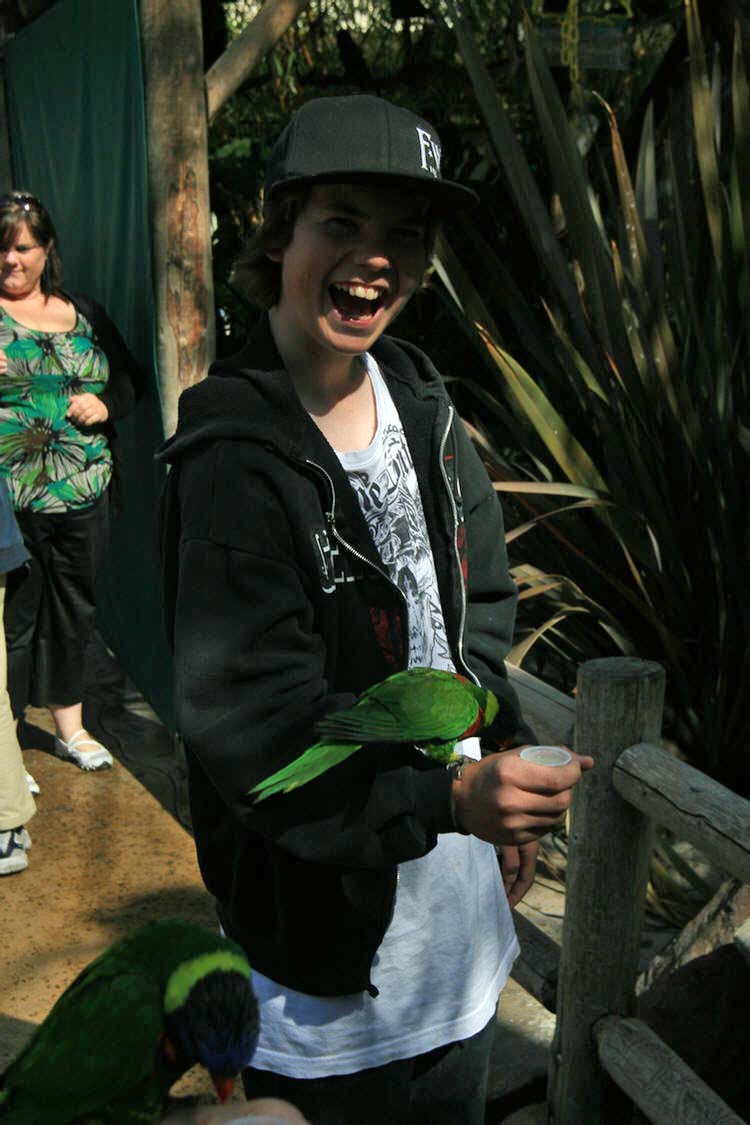 They also have strong feet and legs. They tend to be hyperactive and clownish in personality both in captivity and the wild. (The birds, not Connor)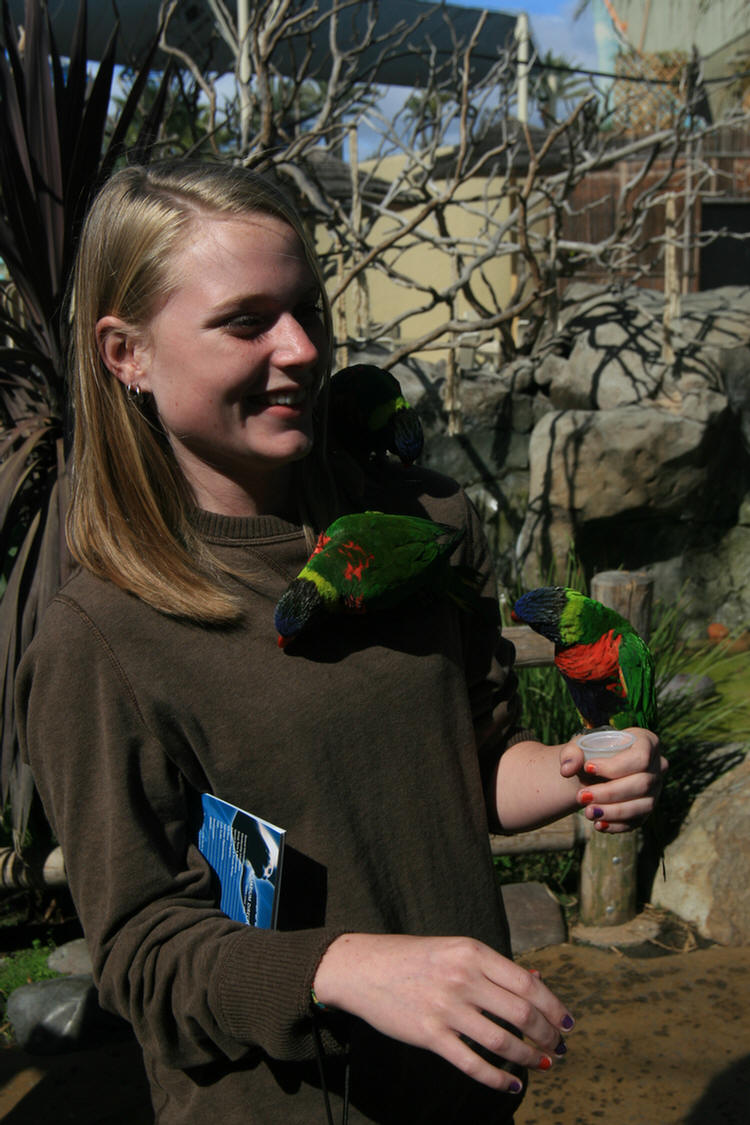 Did You Know? - The multi-colored Rainbow Lorikeet was one of the species of parrots appearing in the first edition of The Parrots of the World and also in John Gould's lithographs of the Birds of Australia. Then and now, lories and lorikeets are described as some of the most beautiful species of parrot.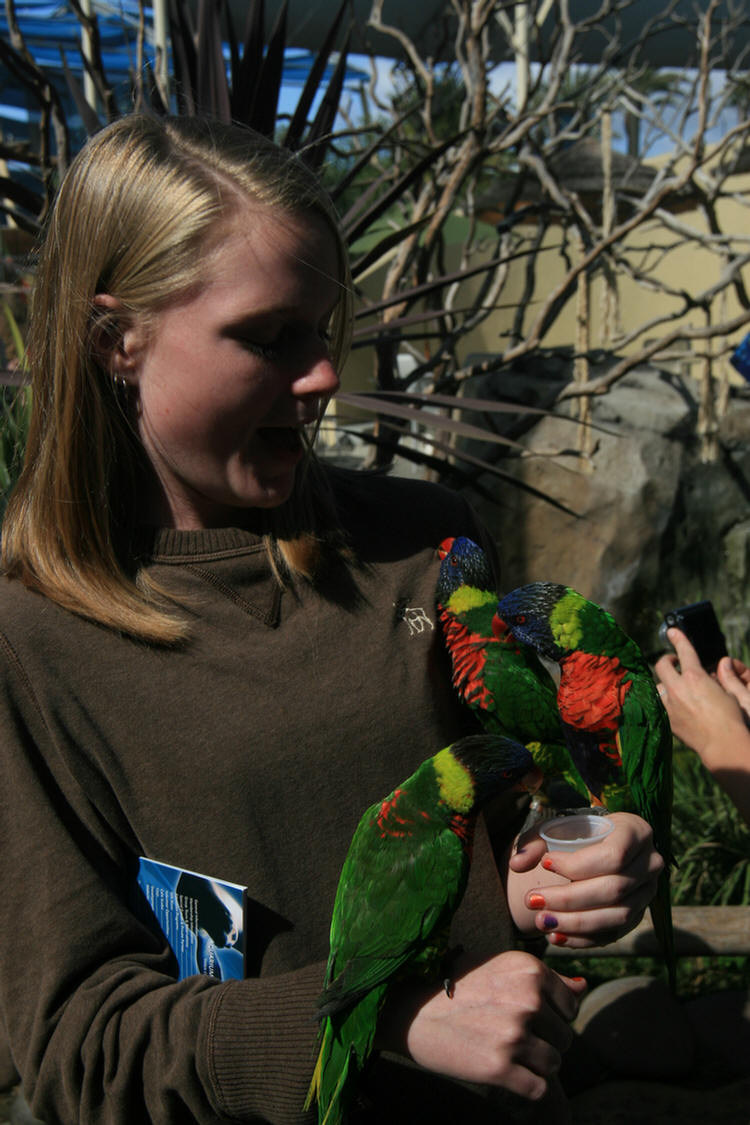 She is covered with them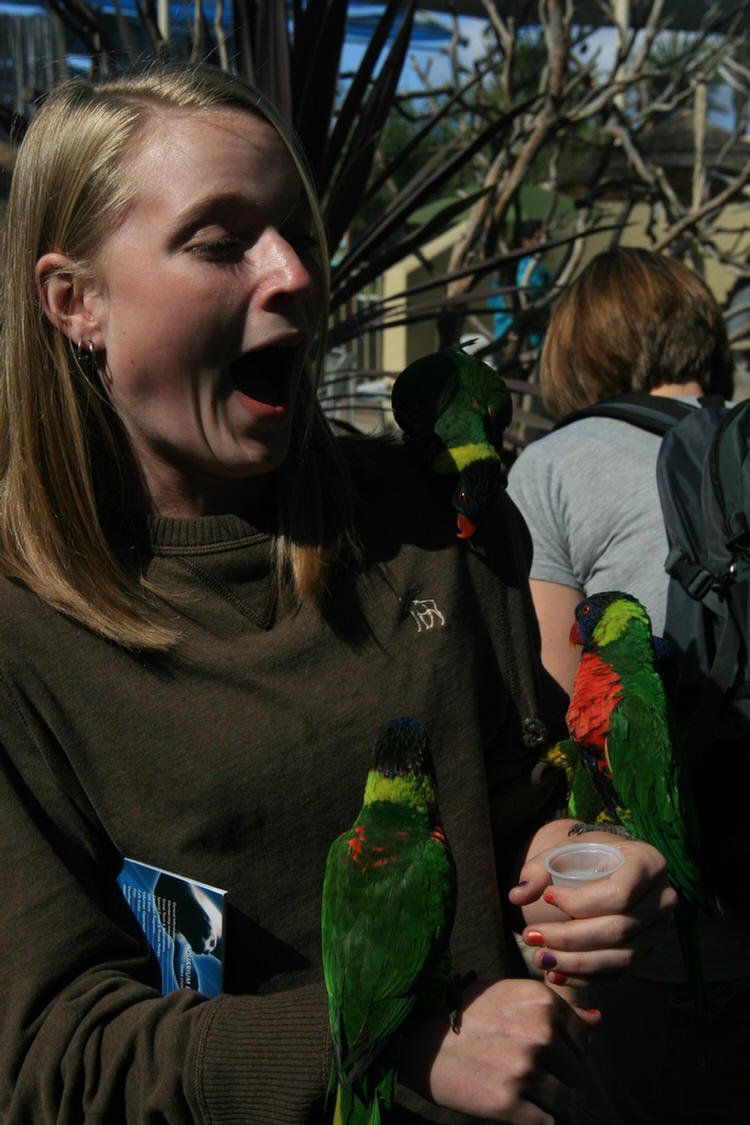 Did you know? - uman food with preservatives and added iron (ferrous sulfate) such as canned fruit, non organic baby foods and nectar drinks intended for human consumption; chocolate; products with caffeine such as coffee, tea and soft drinks, alcohol, eggplant and the stems and leaves or tomato plants which can contain toxic levels of solanine and alkaloids that can effect calcium absorption; corn, while not toxic is full of sugar and carbs which can help bring on obesity in your bird if fed in large quantities; mushrooms; the pits of Prunus species (peach, apricot, cherry, plum); tobacco.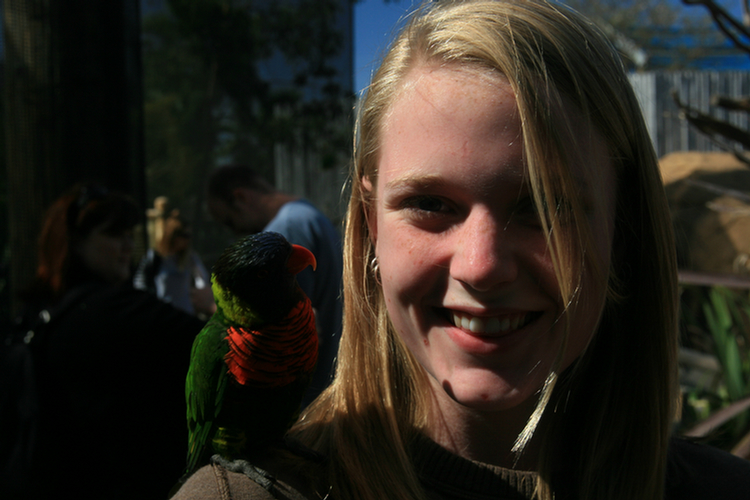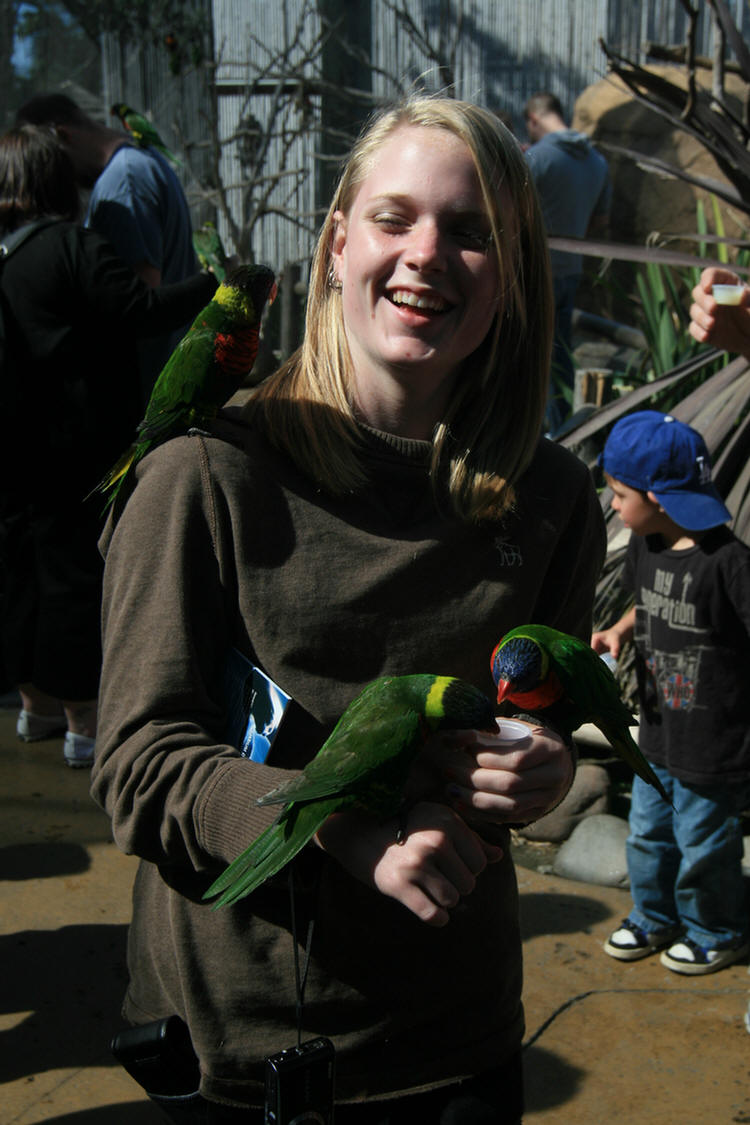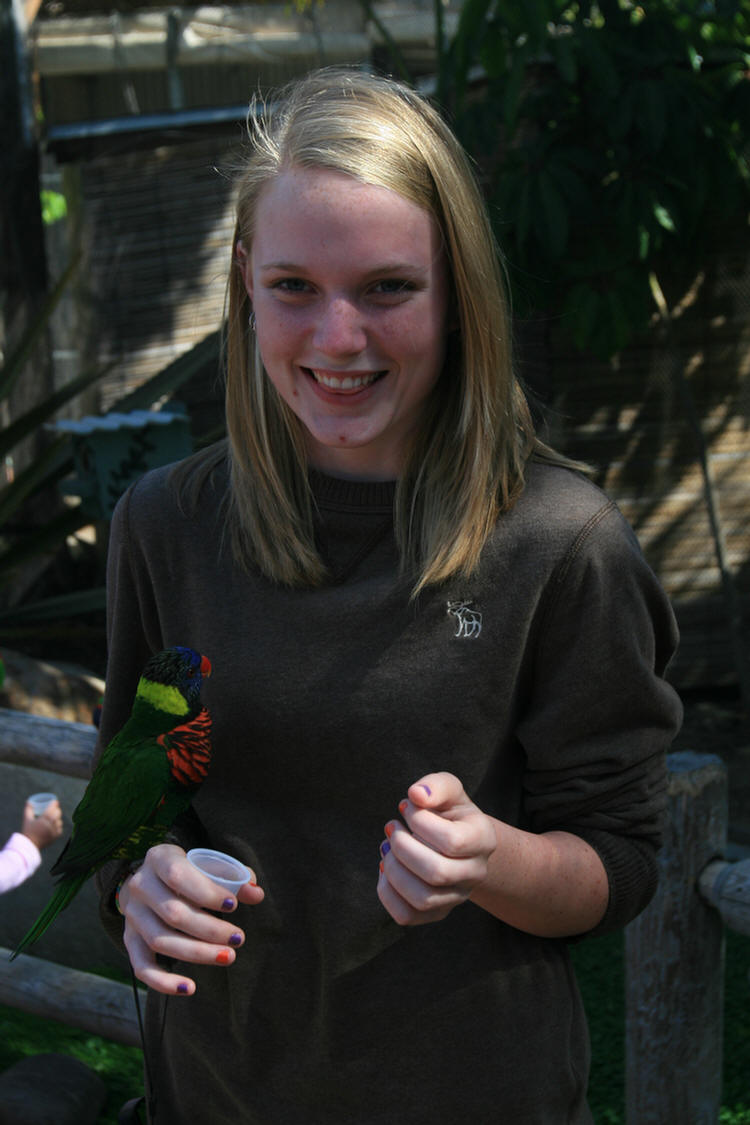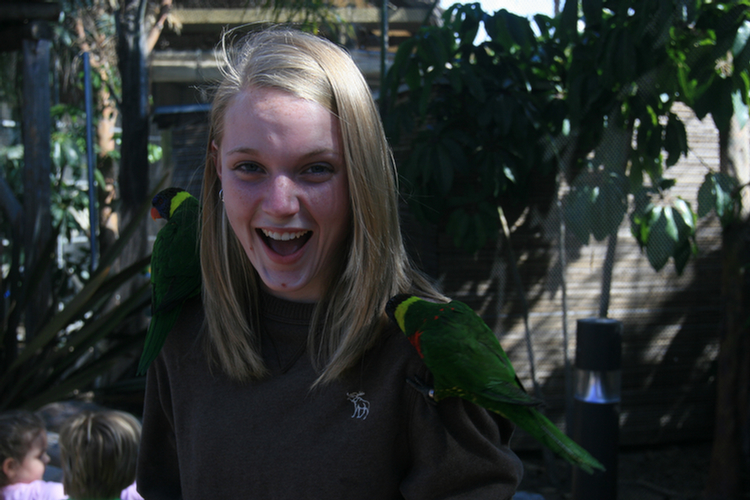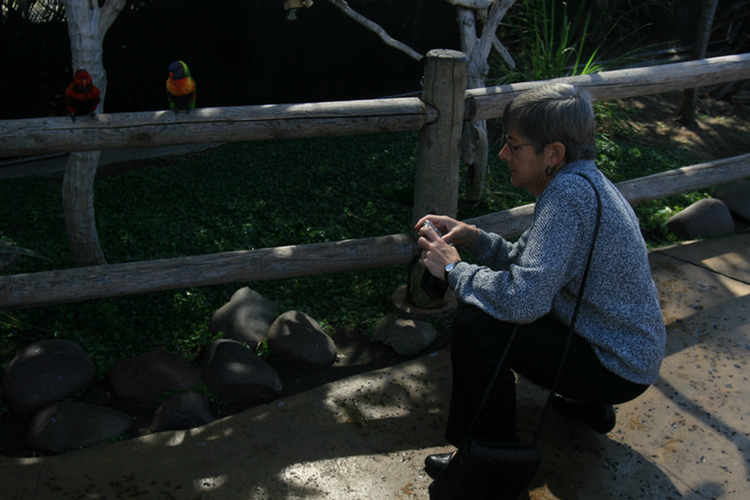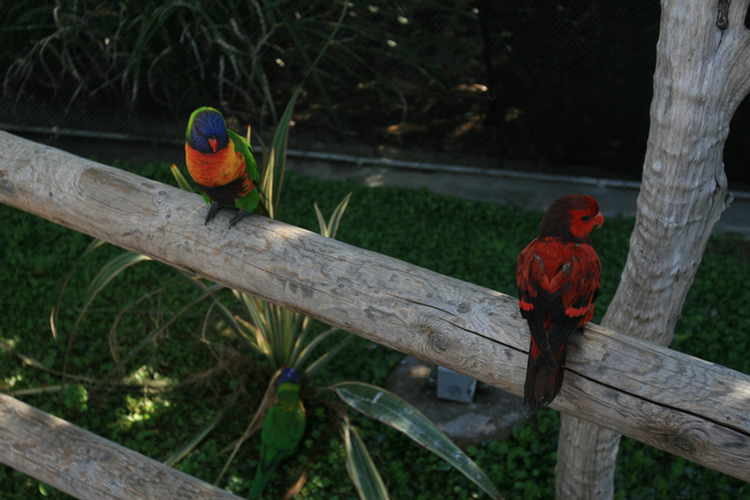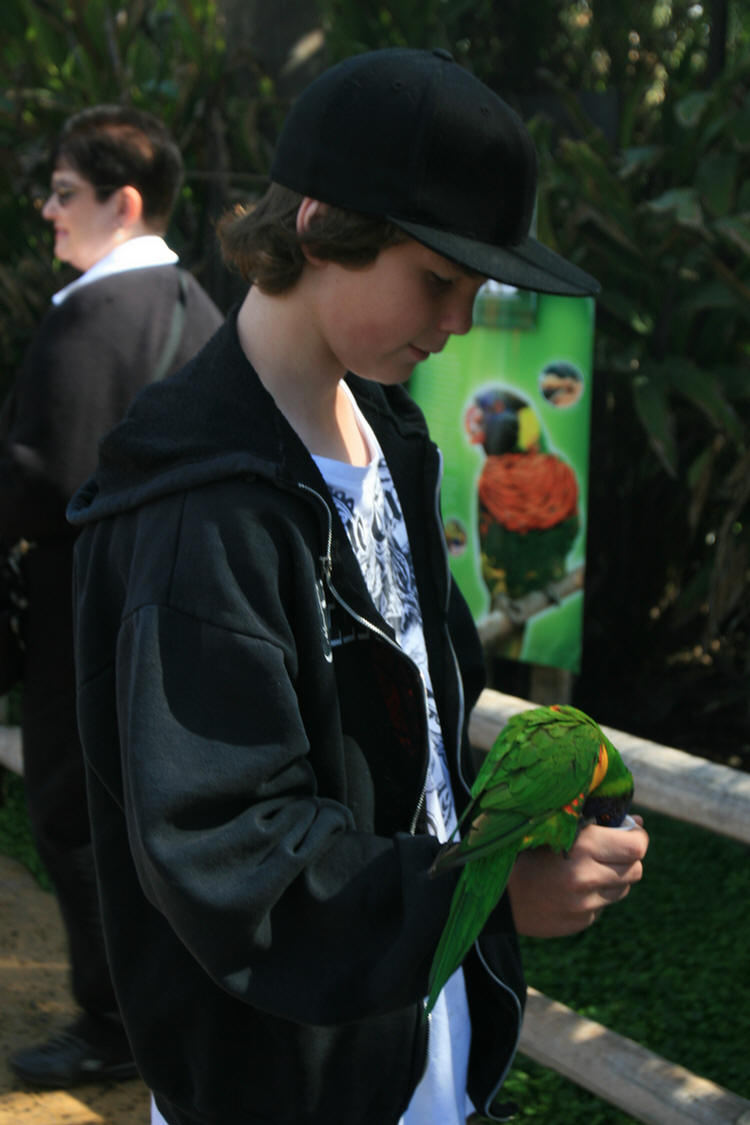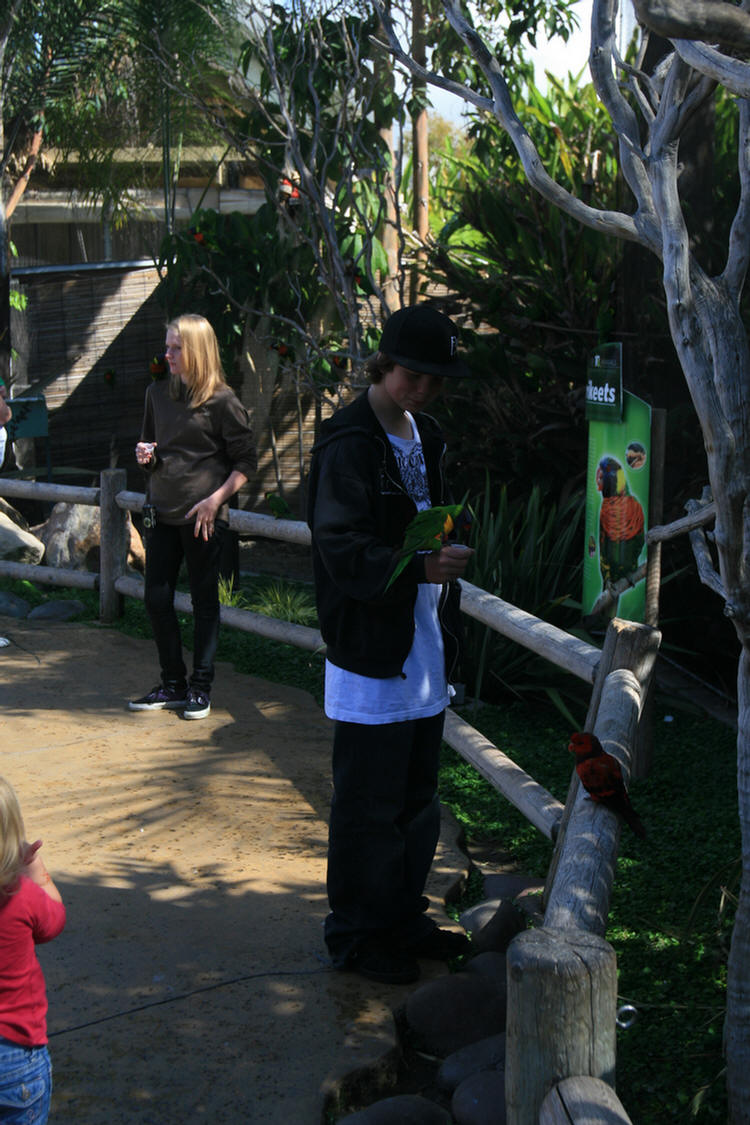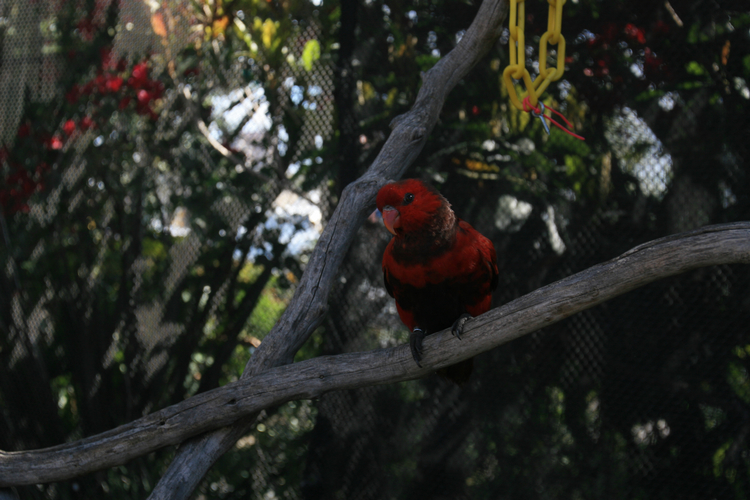 Their Feeding Area Is A Special Place

The caretaker kows all 150 lorikeets by their first name