Long Beach Harbor Cruise (Page Two)
We decided it was a great day for a 45-minute cruise around the Rainbow Harbor, south of the Port Of Long Beach. Our Captain was very knowledgible about the area and we all learned a load of new information.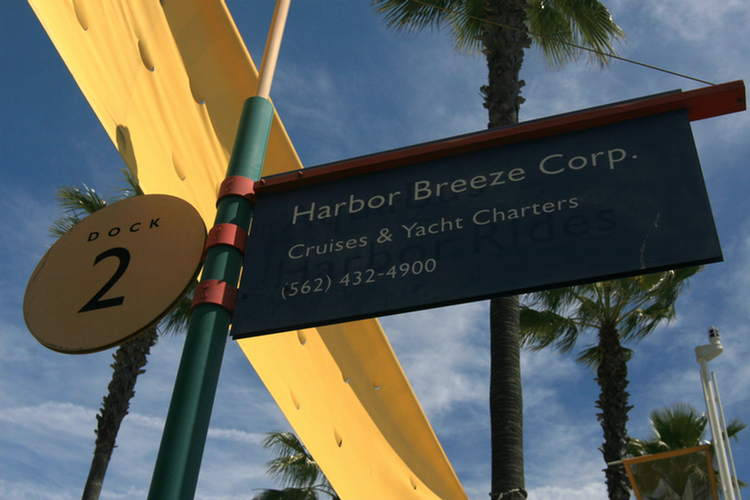 We left the aquarium for a 45 minute excursion around Long Beach Harbor. The Port of Long Beach, also known as Long Beach's Harbor Department, is the 2nd busiest seaport in the United States. Acting as a major gateway for U.S.-Asian trade, the port occupies 3,200 acres (13 km2) of land with 25 miles (40 km) of waterfront in the city of Long Beach, California. The Port of Long Beach is located less than two miles (3 km) southwest of Downtown Long Beach and approximately 25 miles (40 km) south of the city of Los Angeles. The seaport boasts approximately $100 billion dollar in trade and provides more than 316,000 jobs in Southern California. Awarded with the Environmental Management Award in 2007, the Port of Long Beach strives to reduce pollution through many environmental programs.

At the foot of the Los Angeles River

Click for the full sized photo

Parkers' Lighthouse is a nice place to dine

Rainbow Harbor has many little restaurants and stores
The Queen Mary Is The First Thing You See Upon Leaving Rainbow Harbor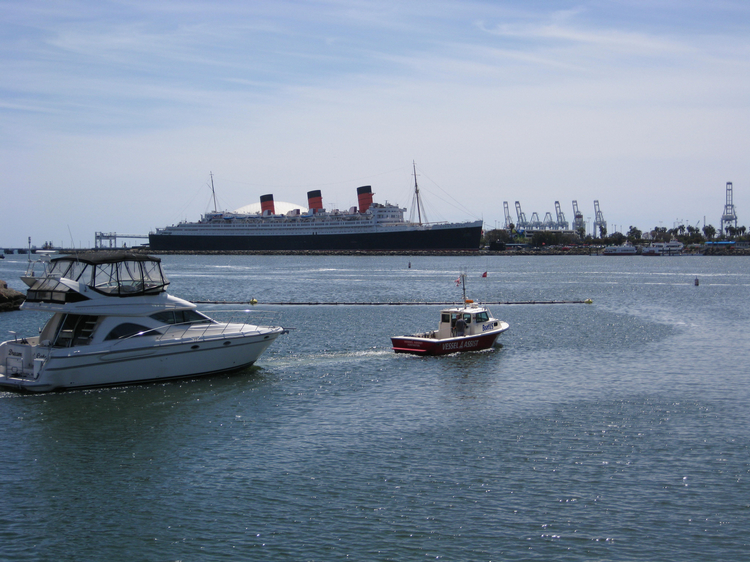 The Queen is always nearby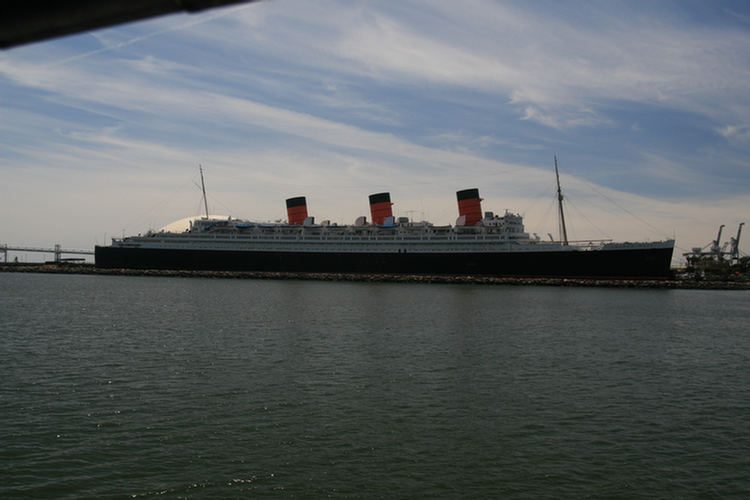 Did you know? - The Long Beach breakwater was built as a part of the deepwater port project. The construction of the San Pedro and Middle Breakwaters started in 1899 and 1932, and completed in 1912 and 1942 respectively. The construction of the Long Beach Breakwater started in 1941, but was halted in 1943 due to WWII. Construction was resumed in 1946, and completed in 1949. The U.S. Navy moved in to the port of Long Beach in 1940 and used the breakwaters for military purposes.

The Queen Mary
Did you know? - RMS Queen Mary is a retired ocean liner that sailed the North Atlantic Ocean from 1936 to 1967 for the Cunard Line (then Cunard White Star Line). Built by John Brown and Company, Clydebank, Scotland, she was designed to be the first of Cunard's planned two-ship weekly express service from Southampton to Cherbourg to New York, in answer to the mainland European superliners of the late 1920s and early 1930s.

After their release from World War II troop transport duties, Queen Mary and her running mate RMS Queen Elizabeth commenced this two-ship service and continued it for two decades until Queen Mary's retirement in 1967.

The ship is listed on the National Register of Historic Places, and is permanently berthed in Long Beach, California serving as a museum ship and hotel. The Queen Mary celebrated the 70th anniversary of her launch in both Clydebank and in Long Beach during 2004, and the 70th anniversary of her maiden voyage in 2006.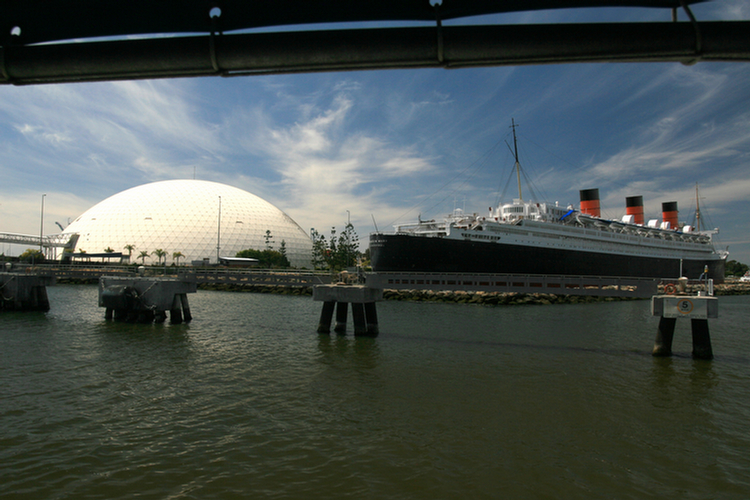 The dome is now boarding facilities for the Carnival Lines ships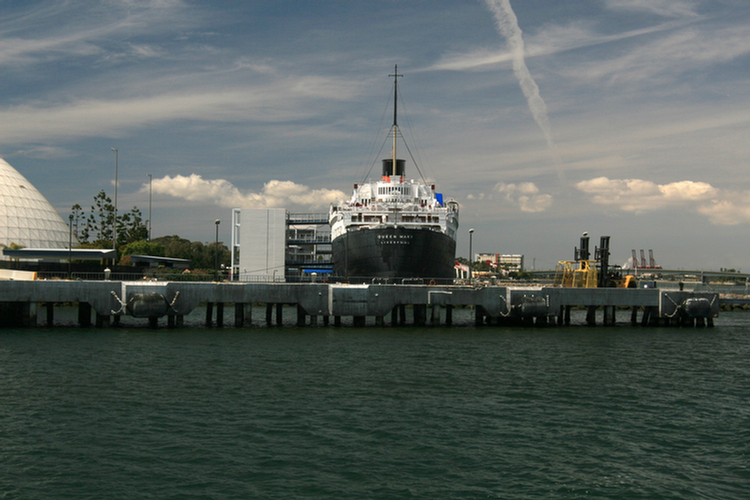 She is majestic even form the behind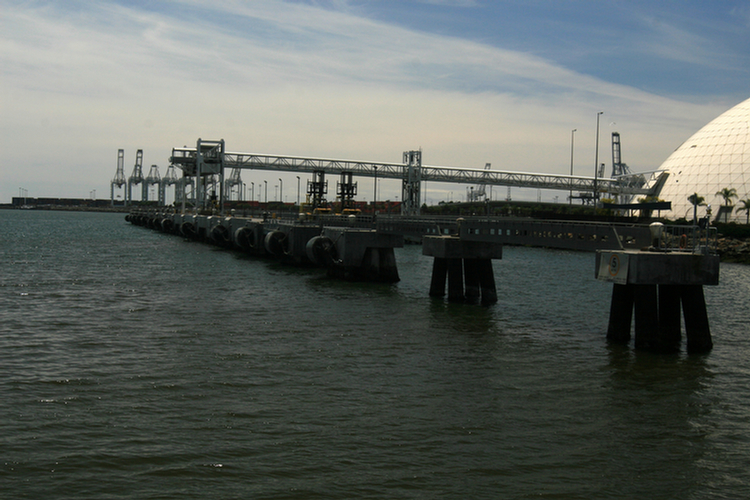 The new passenger liner docks for Carnival Lines
Sea Lions Are Common In The Harbor
Did you know? - A buoy is a floating device that can have many different purposes. It can be anchored (stationary) or allowed to drift. The word, of Old French or Middle Dutch origin, is now most commonly pronounced `Boy` (identical with boy, also as in buoyancy). There are 30+ kinds of buoys used today. The one above is a Navigation Buoy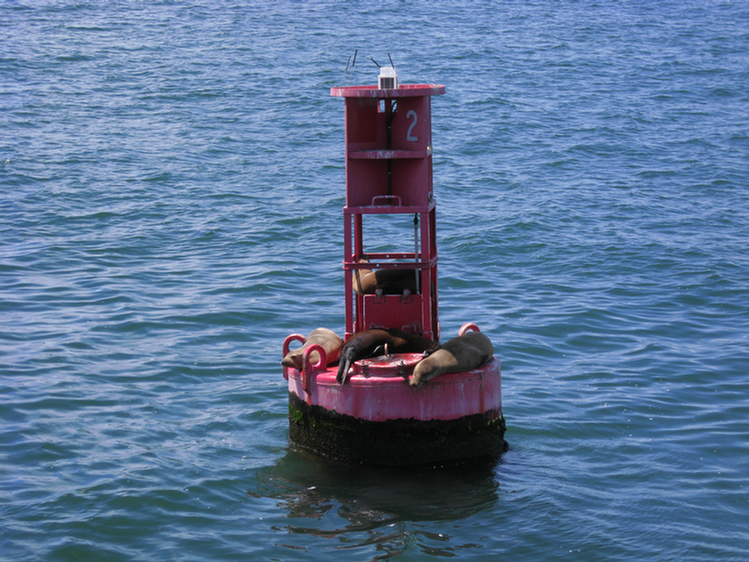 We sailed out to Red Buoy #2 to see the sea lions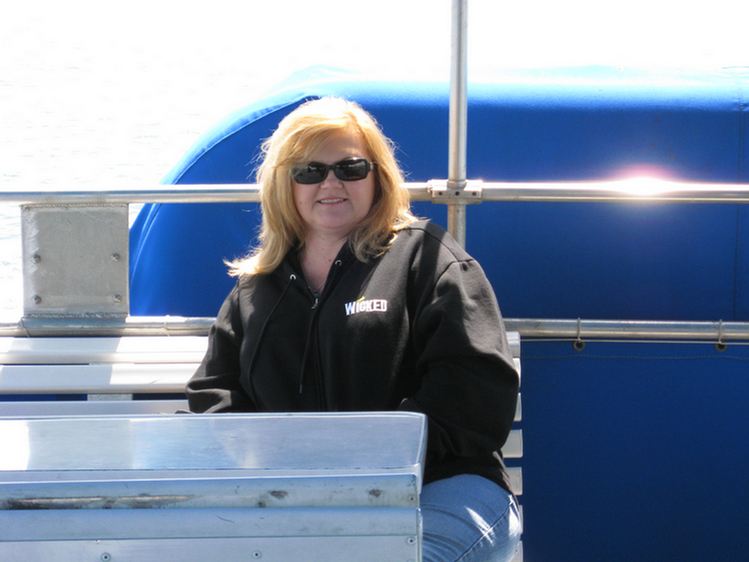 Robin takes it all in
There Are Four Oil Islands In Long Beach Harbor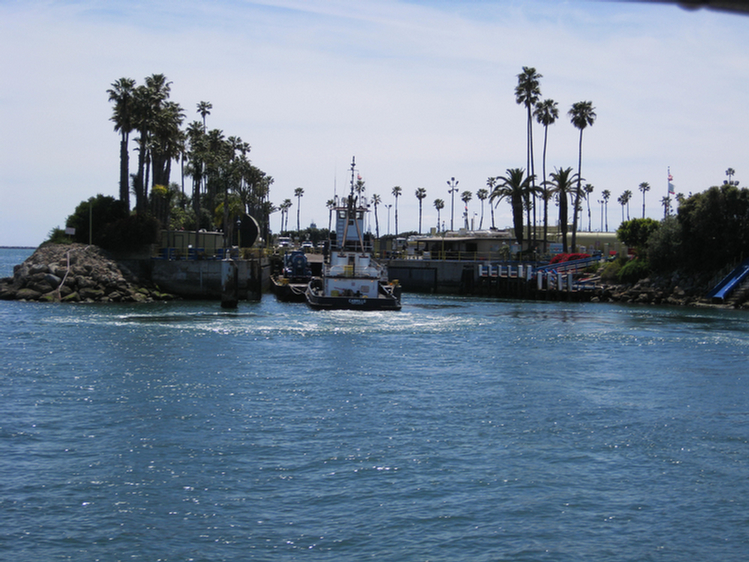 There are four oil well islands in the harbor, each with 500 oil wells on them
Did you know? - These four, entirely man-made islands sit right off the shore and provide the focal point for what used to be known as THUMS (Texaco, Humble, Union, Mobil and Shell's joint effort to develop and produce oil from underneath Long Beach.) Now owned by Occidental Petroleum, the plant consists of 1500 wells which produce 32,000 barrels of oil along with 950,000 barrels of water, which is promptly injected back into production. Last year, the company made some $800 million in revenues.
The large sculptural buildings that sit on the shoreside of White island to provide a visual and sound barrier to the noisy, ugly drilling, were designed by the architect behind Tomorrowland at Disneyland in Anaheim.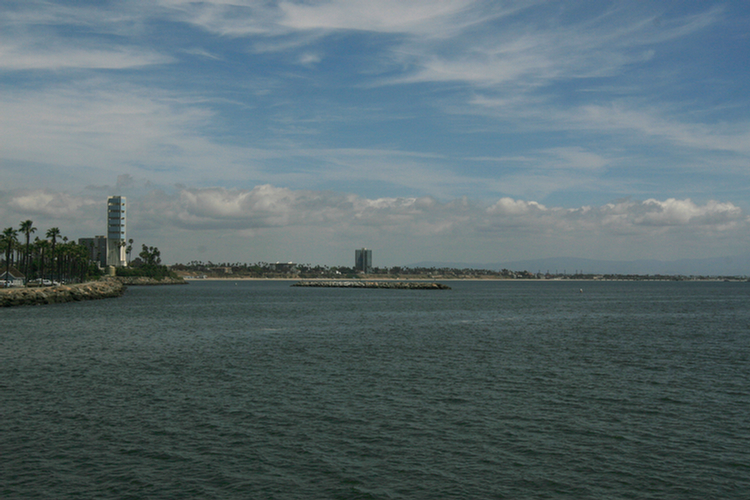 Check the water for the birds who have lost heir flight feathers and stay in the water until the feathers come back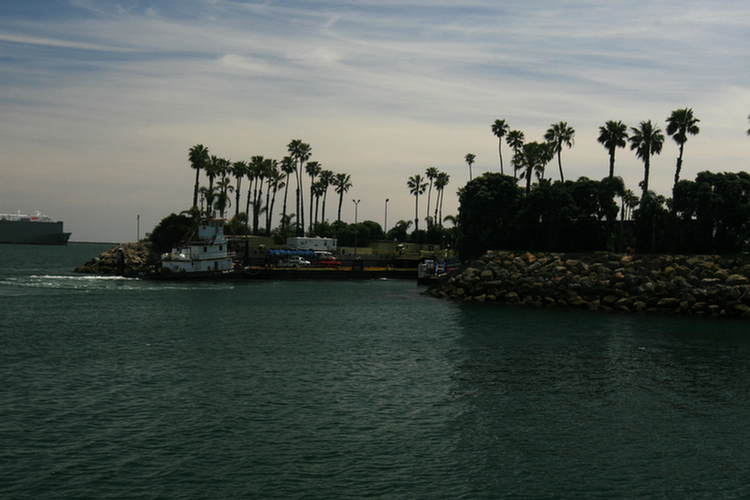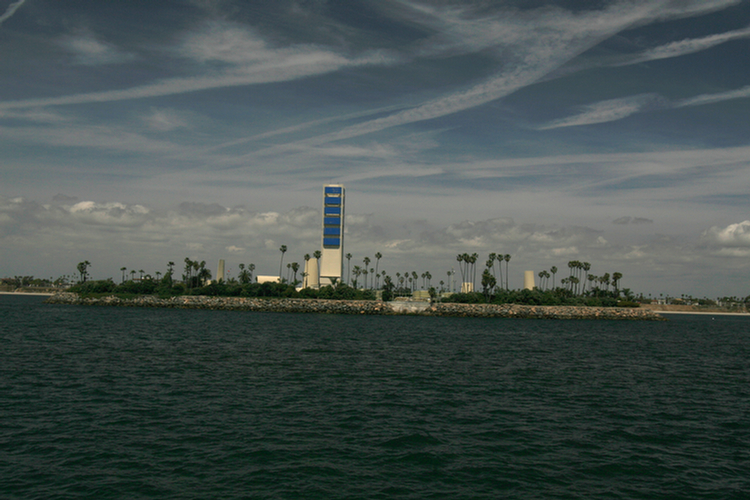 Looks like a resort but alas, it is a working island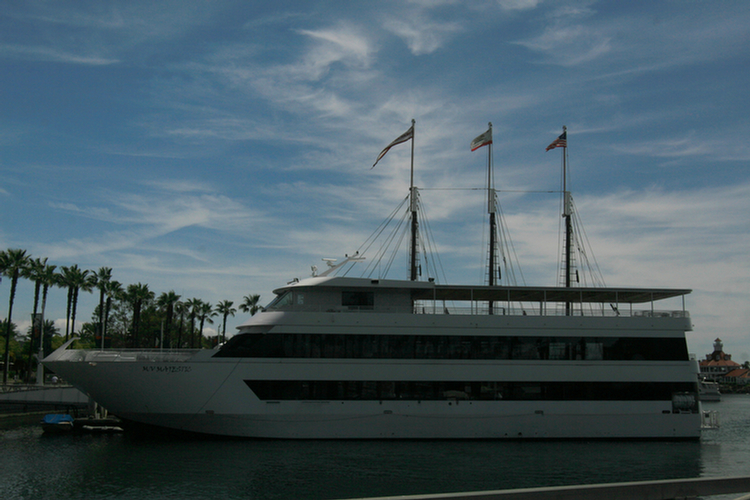 No, the sails are not really form the motor ship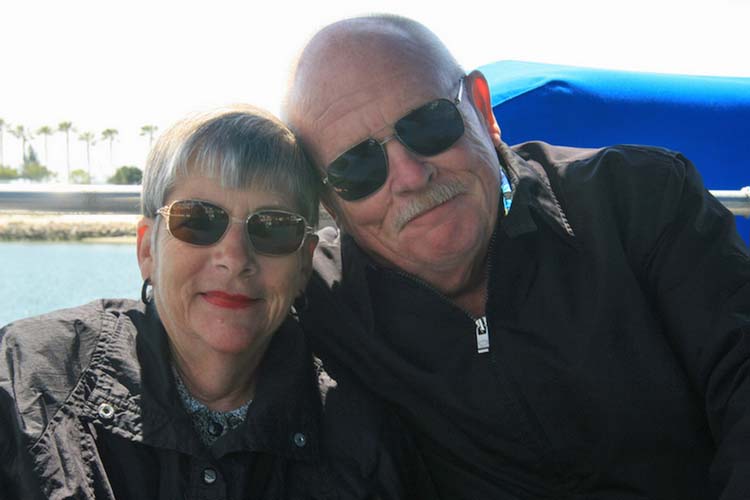 We enjoyed the cruise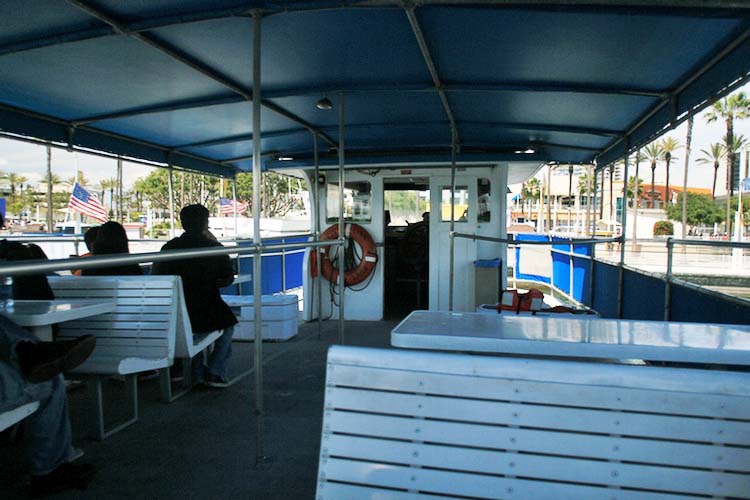 We were shaded and had plenty of space to walk around

Stephanie enjoyed her visit to the harbor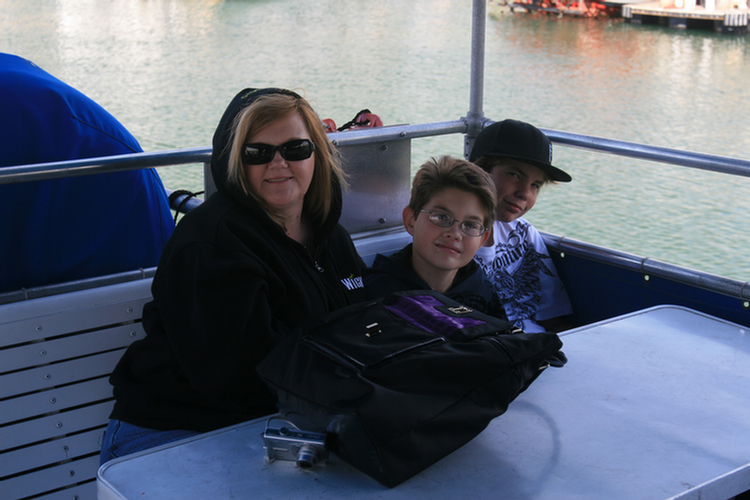 Robin, Nick, and Connor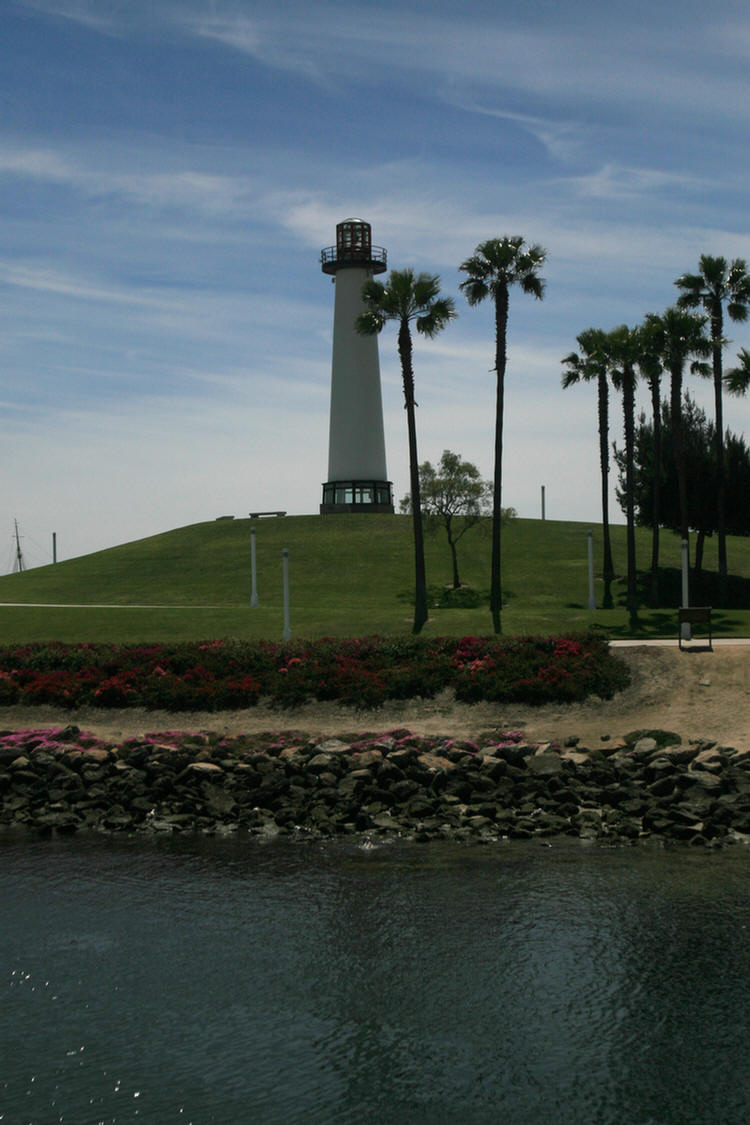 The lighthouse overlooks Rainbow Harbor
About The Ships We Saw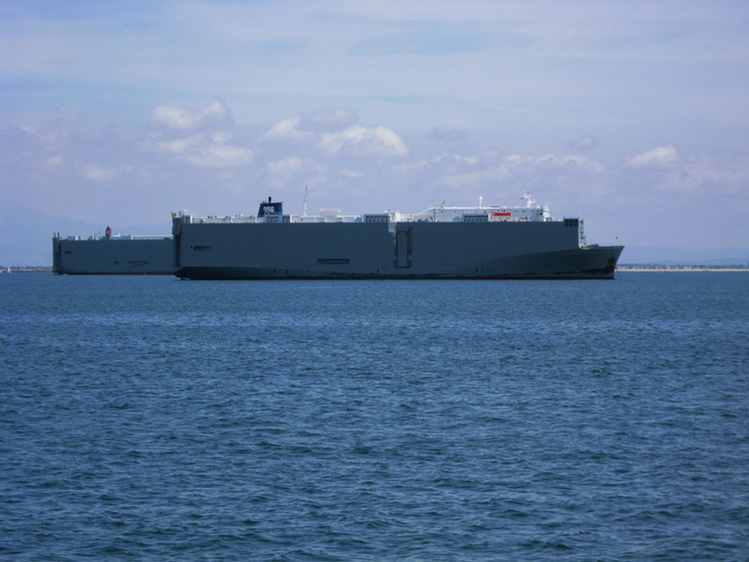 The auto transport ships are waiting 30 days to return to
Japan because of lagging car sales
Did you know? - Roll-on/roll-off (RORO or ro-ro) ships are vessels designed to carry wheeled cargo such as automobiles, trucks, semi-trailer trucks, trailers or railroad cars that are driven on and off the ship on their own wheels. This is in contrast to lo-lo (lift on-lift off) vessels which use a crane to load and unload cargo.

RORO vessels have built-in ramps which allow the cargo to be efficiently "rolled on" and "rolled off" the vessel when in port. While smaller ferries that operate across rivers and other short distances still often have built-in ramps, the term RORO is generally reserved for larger ocean-going vessels. The ramps and doors may be stern-only, or bow and stern for quick loading.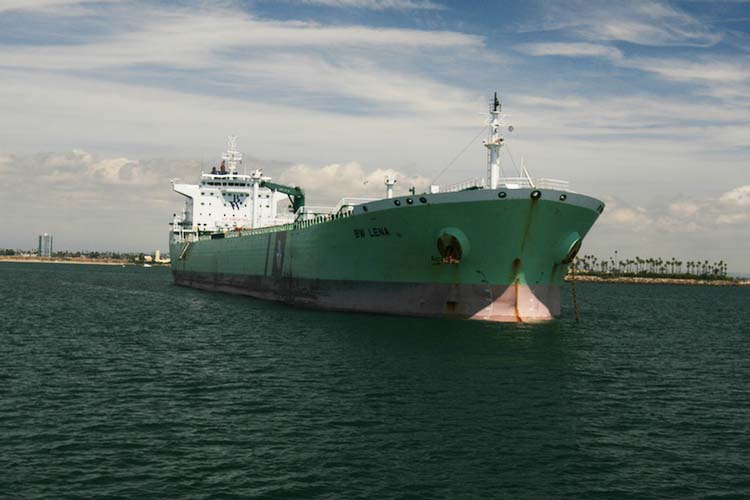 An gasoline/kerosene tanker awaits orders. Find her anywhere via Ship Tracker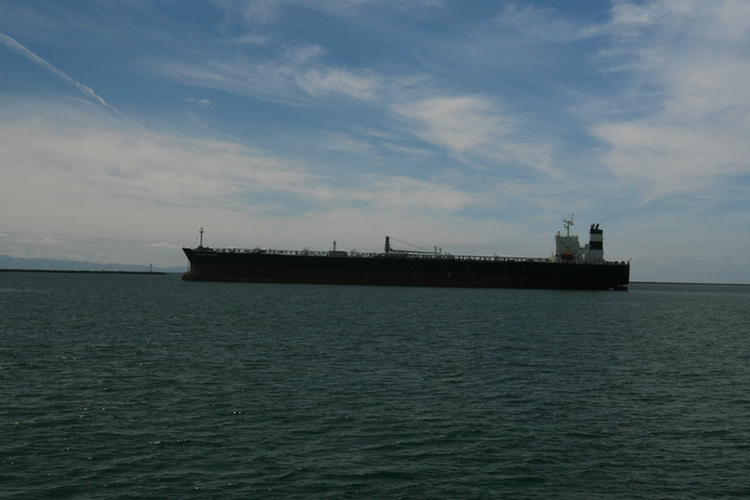 A service tanker sits for the next super tanker to arrive
Did you know? - Because of their great size, supertankers can often not enter port fully loaded. These ships can take on their cargo at off-shore platforms and single-point moorings. On the other end of the journey, they often pump their cargo off to smaller tankers at designated lightering points off-coast. A supertanker's routes are generally long, requiring it to stay at sea for extended periods, up to and beyond seventy days at a time.

Smaller tankers, ranging from well under 10,000 DWT to 80,000 DWT Panamax vessels, generally carry refined petroleum products, and are known as product tankers. The smallest tankers, with capacities under 10,000 DWT generally work near-coastal and inland waterways. Although they were in the past, ships of the smaller Aframax and Suezmax classes are no longer regarded as supertankers.

The super tankers offload their cargo about 60 miles out from Long Beach and the smaller tankers carry their loads to El Segundo for refining.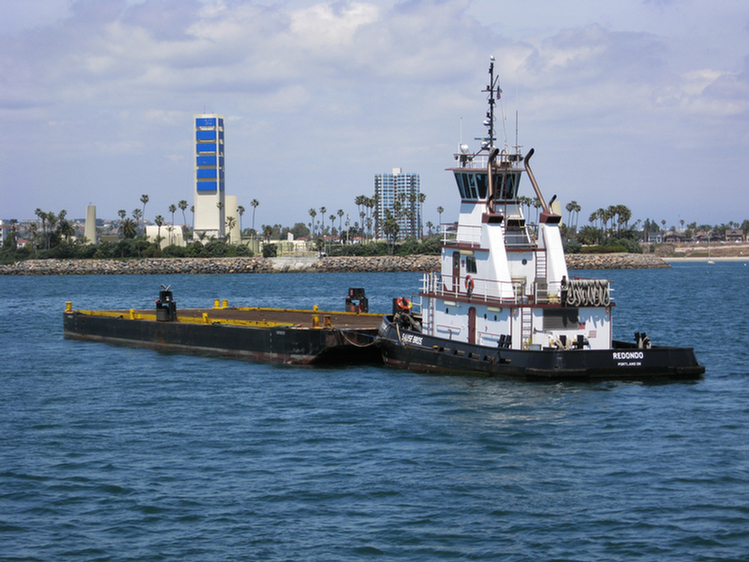 Tugs are almost everywhere
Did you know? - A tugboat, or tug, is a boat used to maneuver, primarily by towing or pushing, other vessels (see shipping) in harbors, over the open sea or through rivers and canals. Tugboats are also used to tow barges, disabled ships, or other equipment like oil platforms.

Tugboats are quite strong for their size. Early tugboats had steam engines; today diesel engines are used. Tugboat engines typically produce 500 to 2,500 kW (~ 680 to 3,400 hp), but larger boats (used in deep waters) can have power ratings up to 20,000 kW (~ 27,200 hp). The engines are often the same as those used in railroad locomotives, but typically drive the propeller mechanically instead of converting the engine output to power electric motors, as is common for railroad engines. For safety, tugboats' engines often feature two of each critical part for redundancy.

Harbor tugs are the most typical of the tugboats that people recognize. They are used worldwide to move ships in and out of berth and to move industrial barges around waterfront business complexes. Their job has remained the same, but their design and engineering has changed much over the decades. Harbor tugs have evolved from paddle wheelers to the conventional tug known by all, and now to the Ship Docking Moduals and tractor tugs in the modern industry. In some cases this type has been used on estuarine rivers, cable towing barges, while using a side tow with a springline for docking. In another application, ocean-going tugs have been applied to railcar barge movement. using specialized loading facilities and side towing.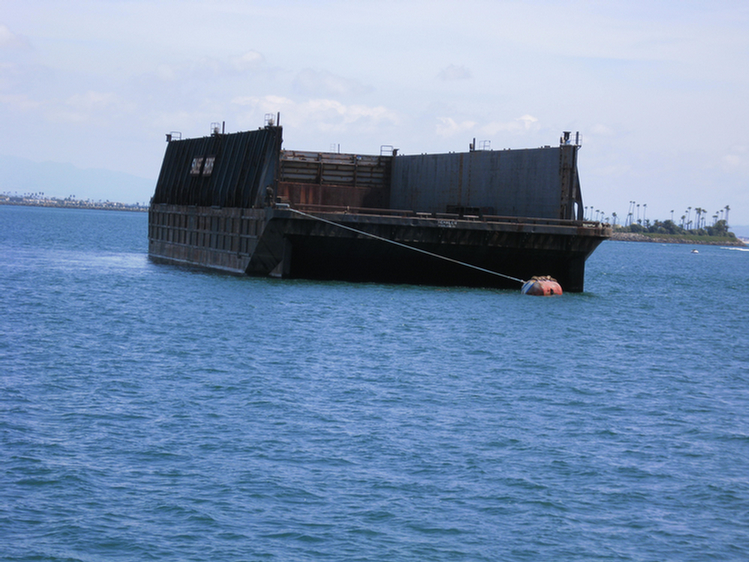 A lumber barge makes trips from Washington to Long Beach all the time
Did you know? - A barge is a flat-bottomed boat, built mainly for river and canal transport of heavy goods. Most barges are not self-propelled and need to be towed by tugboats or pushed by towboats. Canal barges, towed by draft animals on an adjacent towpath, contended with the railway in the early industrial revolution, but were outcompeted in the carriage of high-value items due to the higher speed, falling costs, and route flexibility of rail.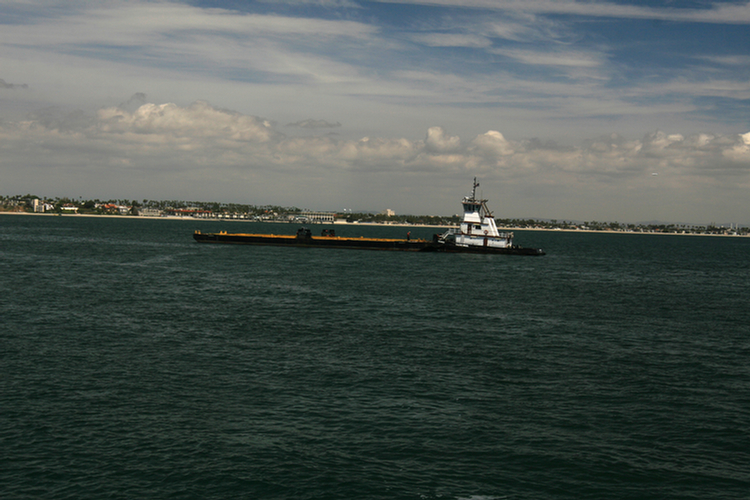 Tug boats are always moving barges around the harbor
Time To Head Back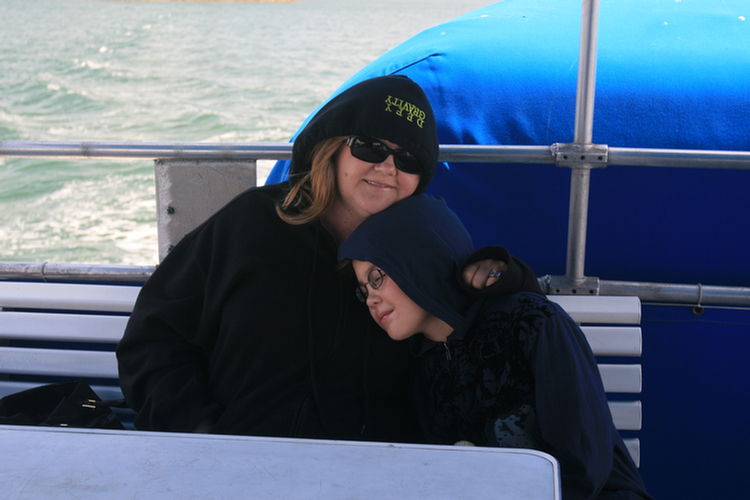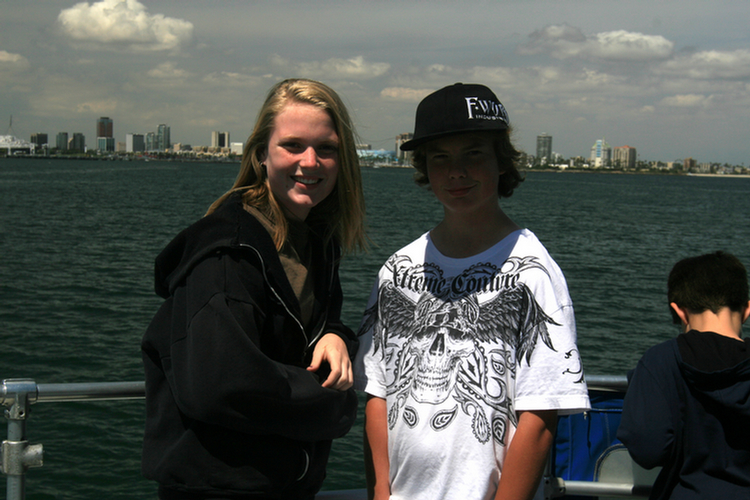 Stephanie and Connor enjoy the ride
Los Angeles River Meets Long Beach Harbor
Did you know? - The Los Angeles River starts in San Fernando Valley, San Gabriel Mountains, and Santa Susana Mountains and flows through Los Angeles County, California, from Canoga Park in the west end of the San Fernando Valley, 51 miles (82 km) southeast to its mouth in Long Beach. Several tributaries join the once free flowing and frequently flooding river, forming alluvial flood plains along its banks. It now flows through a concrete channel on a fixed course.

The river flows in a concrete flood control channel capable of delivering massive amounts of rainwater drainage to the sea during the rainy season. These flood waters come from the Santa Monica Mountains, the Verdugo Mountains, the Santa Susana Mountains, and the San Gabriel Mountains, collecting more urban runoff from Los Angeles and Pasadena along its path to the Pacific Ocean.

In the dry season, about 80% of the water in the river consists of tertiary treated sewage water. While this water is cleaner than the water in most urban rivers around the world, the river is polluted from runoff from the city streets and storm drainage which flows into the river all along its fifty mile course. Rainy season floodwaters from the streets of Los Angeles are particularly toxic and have created pollution problems along the beaches following heavy storms.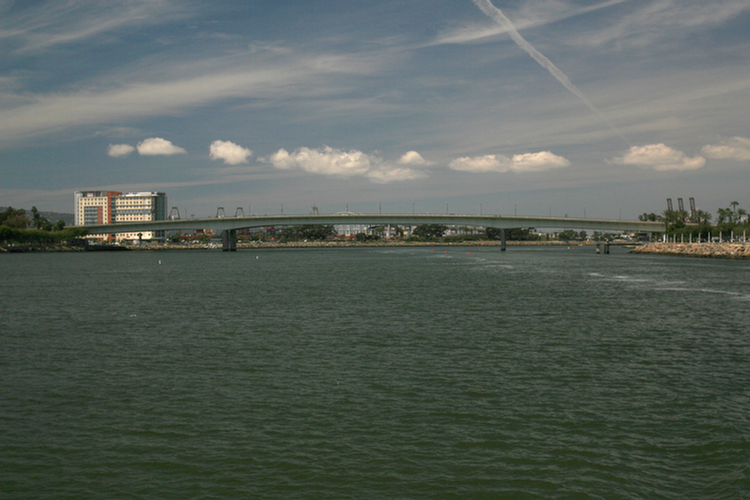 The river dumps into the Long Beach Harbor under this bridge

From Grease! This is the LA River about 30 miles up-stream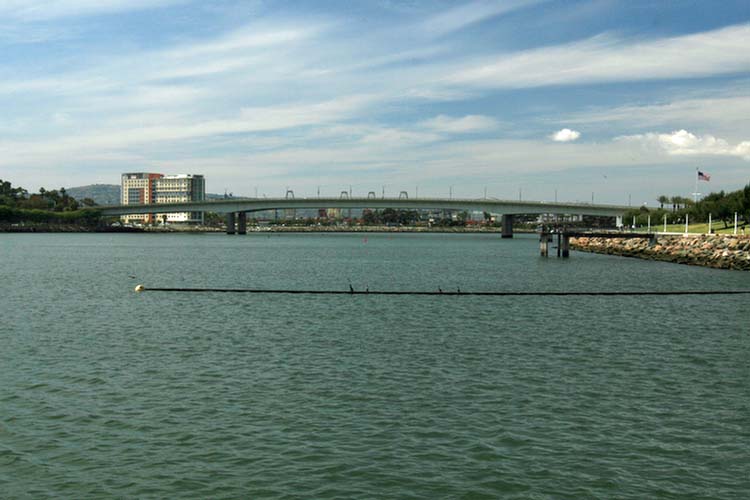 When the rains come, the pollution comes down
the river and used to go into Rainbow Harbor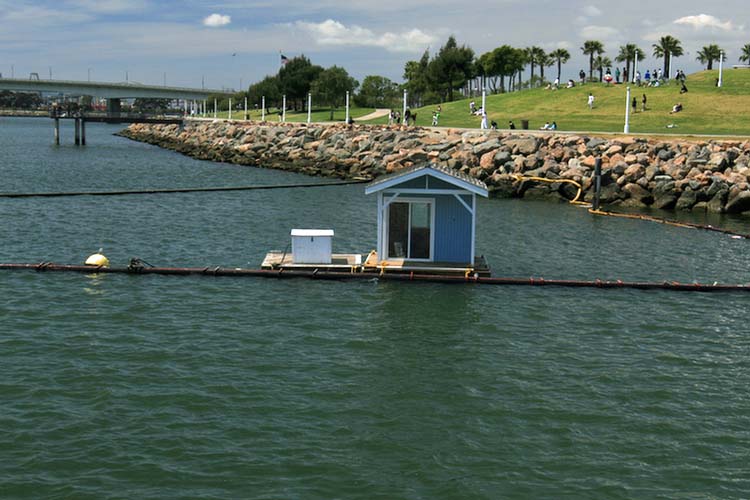 The little house is a control room for the closing of
Rainbow Harbor when it rains in LA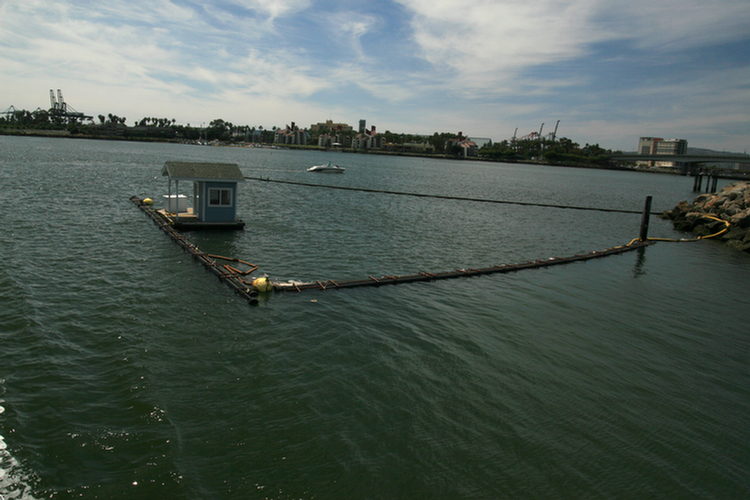 When the gate shuts, the pollution sweeps on by and
goes into Long Beach Harbor and out to sea
Back Into Rainbow Harbor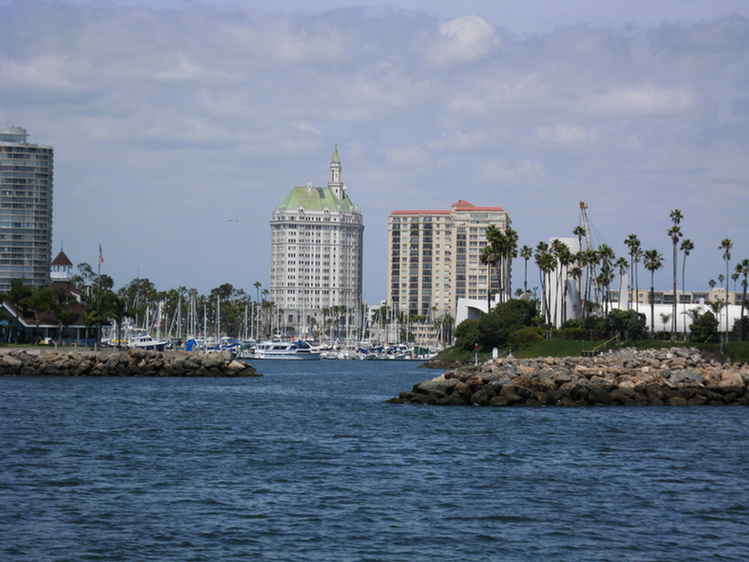 Did you know? - The famous Villa Riviera is located at the corner of Shore Line Drive and Ocean at 800 Ocean Blvd is a true landmark. Many residents and tourists simply know it as the building with the green roof! A historic building, built in 1928, that has been a hotel, a co-op, and now condos that are highly desirable. This is a luxury high rise with views that can span 270 degrees of Ocean.

Bum on a bench... About 400 pounds worth!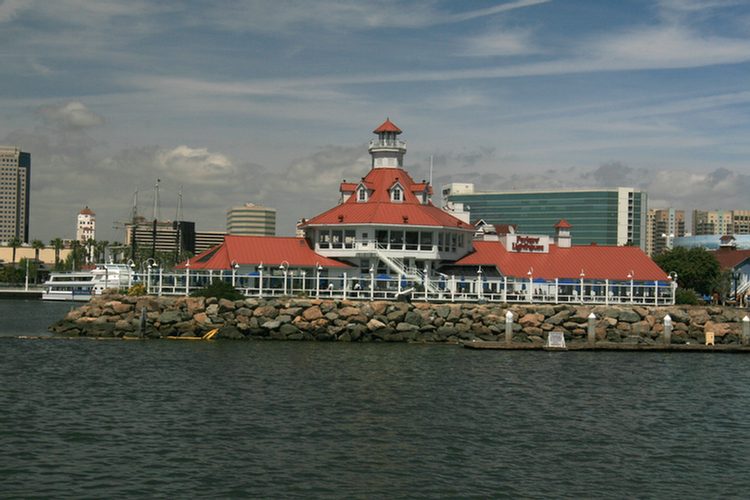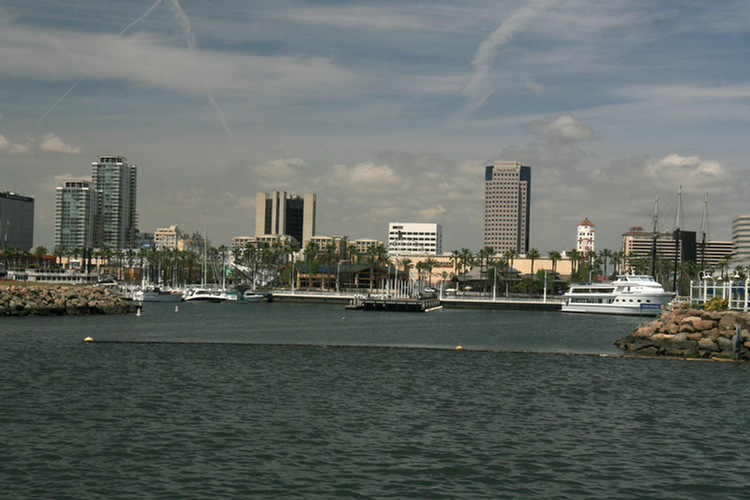 Did you know? - A lighthouse is a tower, building, or framework designed to emit light from a system of lamps and lenses or, in older times, from a fire and used as an aid to navigation and to pilots at sea.

Lighthouses are used to mark dangerous coastlines, hazardous shoals and reefs, and safe entries to harbors and can also assist in aerial navigation. Once widely used, the number of operational lighthouses has declined due to the expense of maintenance and replacement by modern electronic navigational aid
The Paddle Wheeler Welcomes Us Back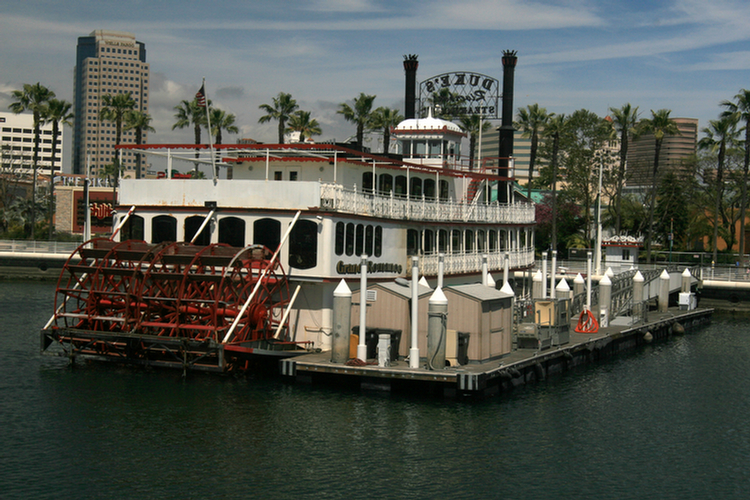 Did you know? - The paddle wheel is a large wheel, generally built of a steel framework, upon the outer edge of which are fitted numerous paddle blades (called floats or buckets). The bottom quarter or so of the wheel travels underwater. Rotation of the paddle wheel produces thrust, forward or backward as required. More advanced paddle wheel designs have featured feathering methods that keep each paddle blade oriented closer to vertical while it is in the water; this increases efficiency. The upper part of a paddle wheel is normally enclosed in a paddlebox to minimize splashing.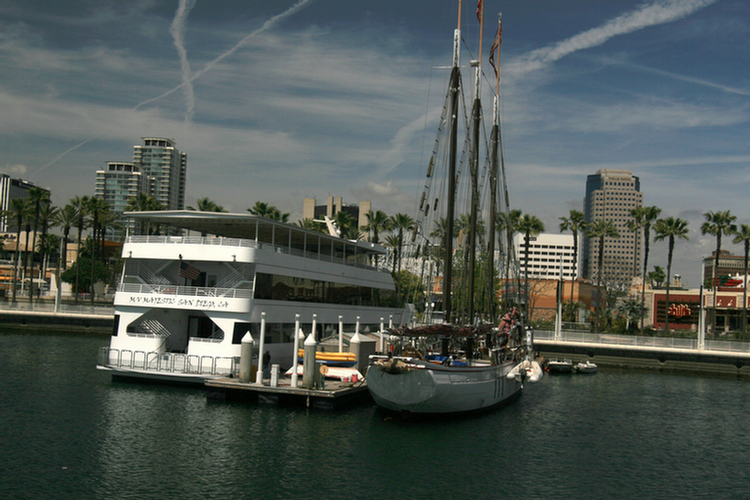 The paddle wheeler
Did you know? - A paddle steamer is a ship or boat driven by a steam engine that uses one or more paddle wheels to develop thrust for propulsion. It is also a type of steamboat. Boats with paddle wheels on the sides are termed sidewheelers, while those with a single wheel on the stern are known as sternwheelers. Paddle steamers usually carry the prefix "PS". Although generally associated with steam power, paddleboats or paddlewheelers have also been driven by diesel engines, animal power, or human power.

The paddle wheel was the first form of mechanical propulsion for a boat, but has now been almost entirely superseded by the screw propeller and other, more modern, forms of marine propulsion.
Time For a Bite To Eat
We went for a short walk to the Yard House. The Yard House opened its doors in 1996 in Long Beach, California and continues to grow thanks to the continued loyalty of its valued guests and tremendous team of employees. The Yard House found its roots in an earlier rendition named the Boiler Room in Denver, Colorado. After nearly 15 years in operation founder Steele Platt sold the Boiler Room and headed out west. In a collaborative effort with partners Harald Herrmann and Carlito Jocson the first Yard House expanded upon the Boiler Room concept by offering a wide selection of draft beer and showcasing a diverse menu of American fare. Yard House derives its name from a 3-foot tall glass originally designed in England to hand to stagecoach drivers back in the day when travel by horse drawn carriage was common.

The view out their back door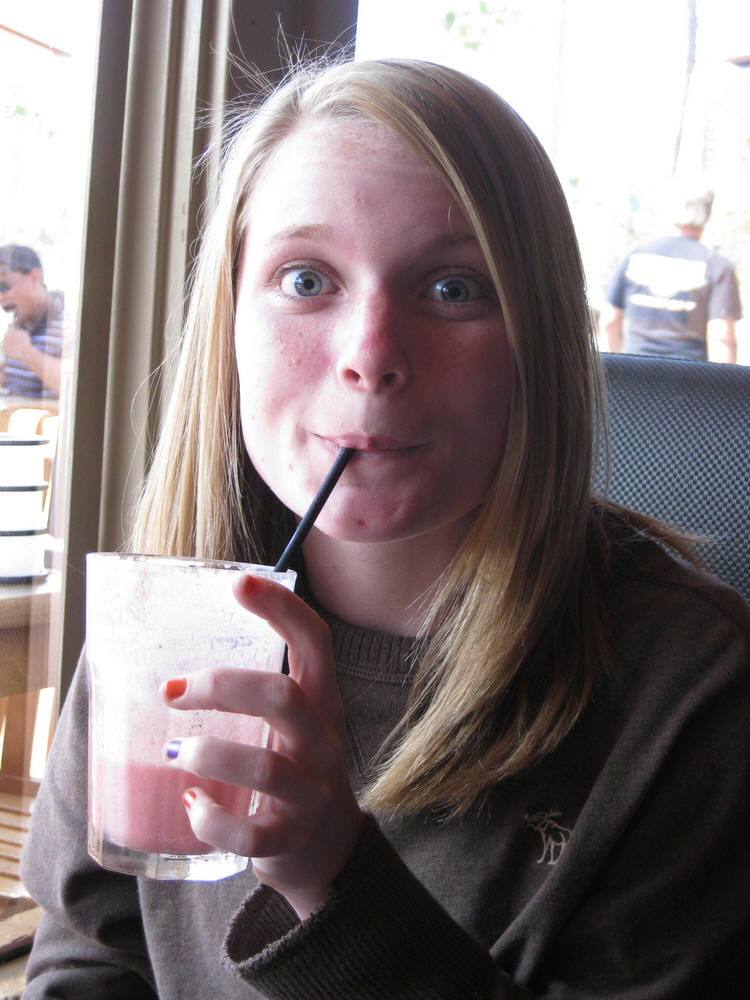 A Non-Alcoholic strawberry daiquiri for Miss Stephanie
Did you know? - The name Daiquirí is also the name of a beach near Santiago, Cuba, and an iron mine in that area, and it is a word of Taíno origin. The cocktail was supposedly invented about 1905 in a bar named Venus in Santiago, about 23 miles east of the mine, by a group of American mining engineers. Among the engineers present were Jennings Cox, General Manager of the Spanish American Iron Co., J. Francis Linthicum, C. Manning Combs, George W. Pfeiffer, De Berneire Whitaker, C. Merritt Holmes and Proctor O. Persing. Although stories persist that Cox invented the drink when he ran out of gin while entertaining American guests, the drink evolved naturally due to the prevalence of lime and sugar.

Originally the drink was served in a tall glass packed with cracked ice. A teaspoon of sugar was poured over the ice and the juice of one or two limes was squeezed over the sugar. Two or three ounces of rum completed the mixture. The glass was then frosted by stirring with a long-handled spoon. Later the Daiquirí evolved to be mixed in a shaker with the same ingredients but with shaved ice. After a thorough shaking, it was poured into a chilled flute glass.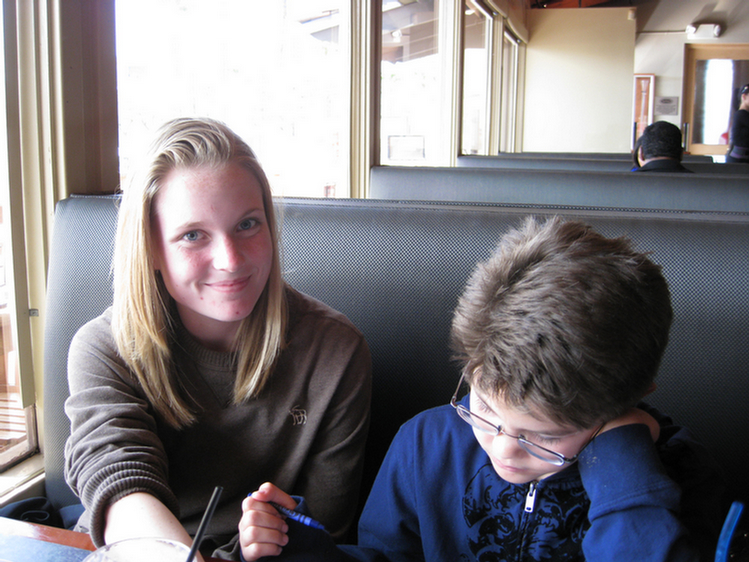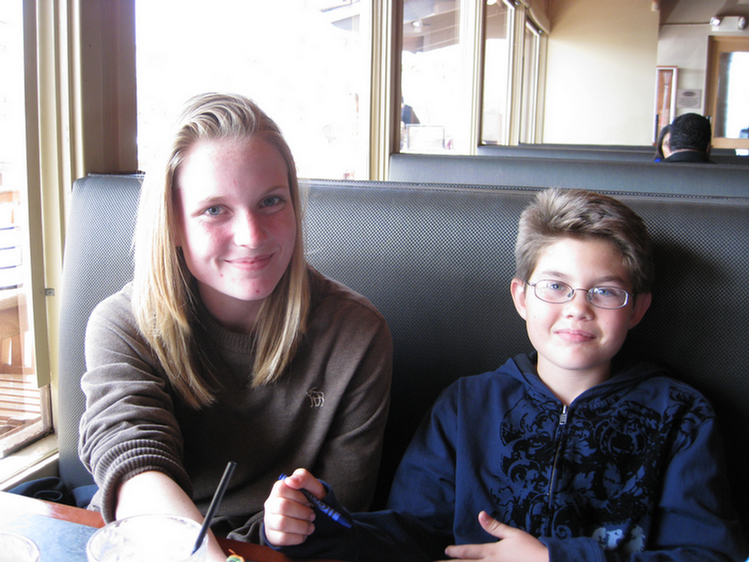 Coloring books kept Stephanie and Nick busy
Did you know? - Paint books and coloring books emerged in the United States as part of the "democratization of art" process, inspired by a series of lectures by British artist Joshua Reynolds, and the works of Swiss educator Johann Pestalozzi and his student Friedrich Fröbel.

Many educators concluded that all, regardless of background, students stood to benefit from art education as a means of enhancing their conceptual understanding of the tangible, developing their cognitive abilities, and improving skills that would be useful in finding a profession, as well as for the children's spiritual edification.

The McLoughlin Brothers are credited as the inventors of the coloring book, when, in 1880s they produced The Little Folks' Painting Book, in collaboration with Kate Greenaway. They continued to publish coloring books until the 1920s, when the McLoughlin Brothers became part of the Milton Bradley Company.