Night Dive At The Aquarium With Brian & Jan
Tonight was "Night Dive". Pssssst, want to know a secret? Night Dive is back for a fall edition of art, music, and culture, and we've got a few tricks up our sleeve. The hidden, the untold, the unknown, and the unseen…it's all waiting to be revealed.
Night Dive wouldn't be Night Dive without cocktails, tasty bites from food trucks, local bands rockin' out right next to the fish, DJs spinning in the Aquarium's galleries, and inspiring works of art.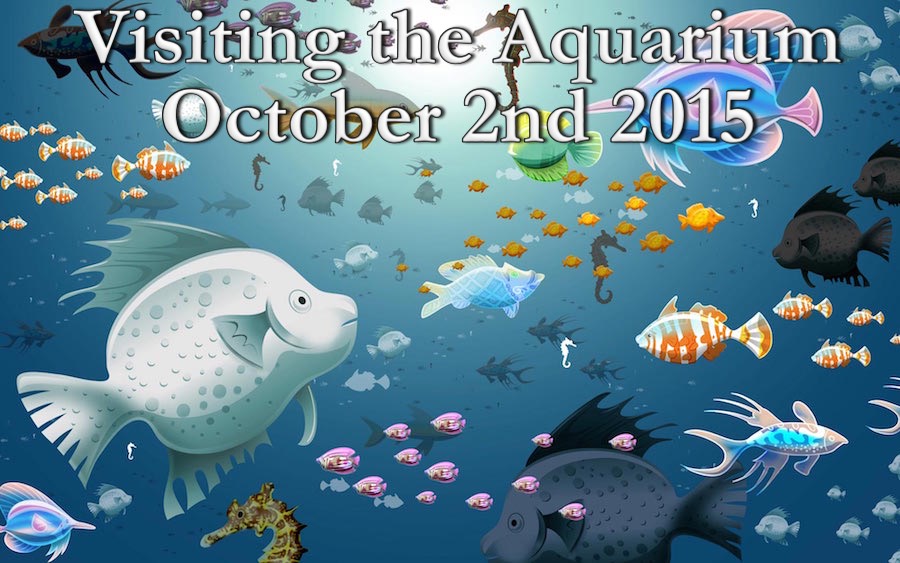 Dinner First!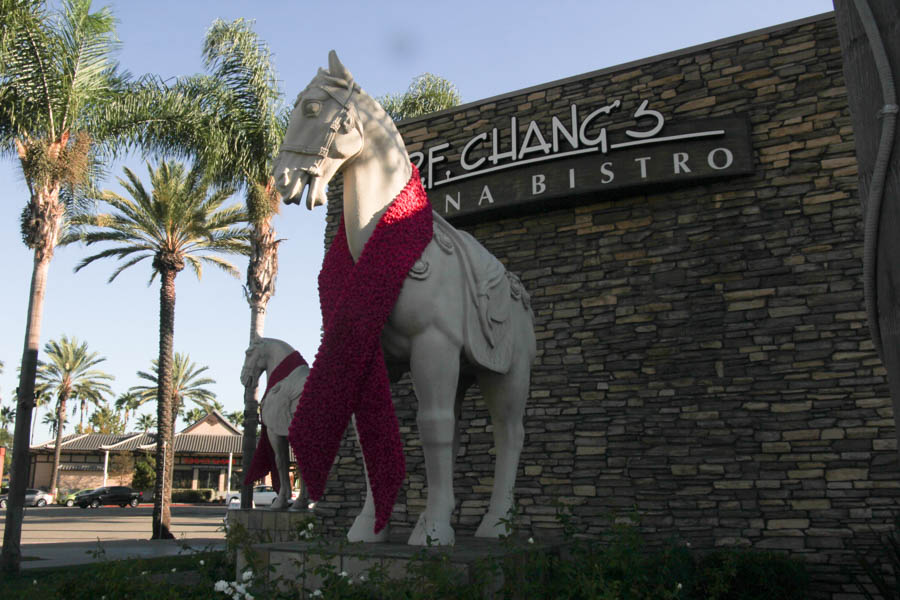 We began with PF Changs on Pine Street adjacent to the aquarium!

Brian enjoys a good beer! Alkoholfrei (alcohol free)
Did You Know? - Erdinger is the world's largest wheat beer brewery. It is widely available and popular across Germany and the European Union. Erdinger was founded in 1886 by Johann Kienle.
Erdinger beer is the best-known culinary product of the city; however, the brewery did not receive its current name until 1949 from its owner Franz Brombach, who had acquired the brewery 14 years earlier. The current owner is Franz Brombach's son, Werner Brombach (from 1975).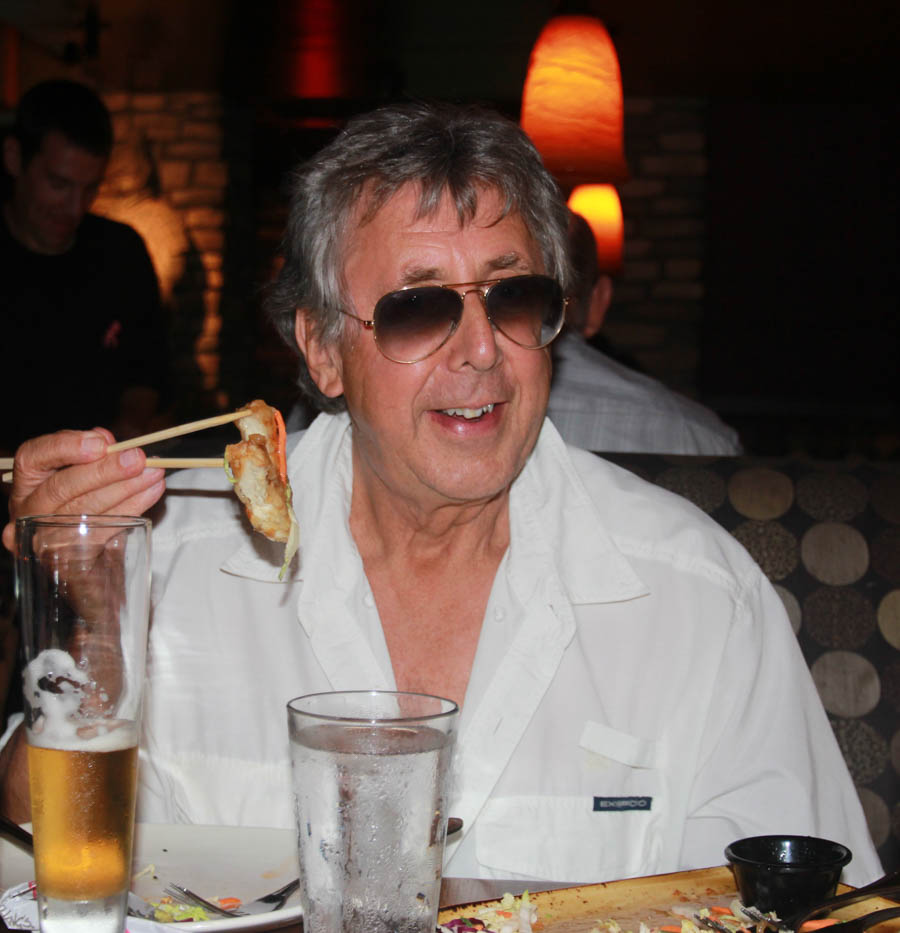 Brian tries the chopsticks... He speared the chicken!

We attempted to show him but alas, the chicken
was doomed to have puncture holes in it!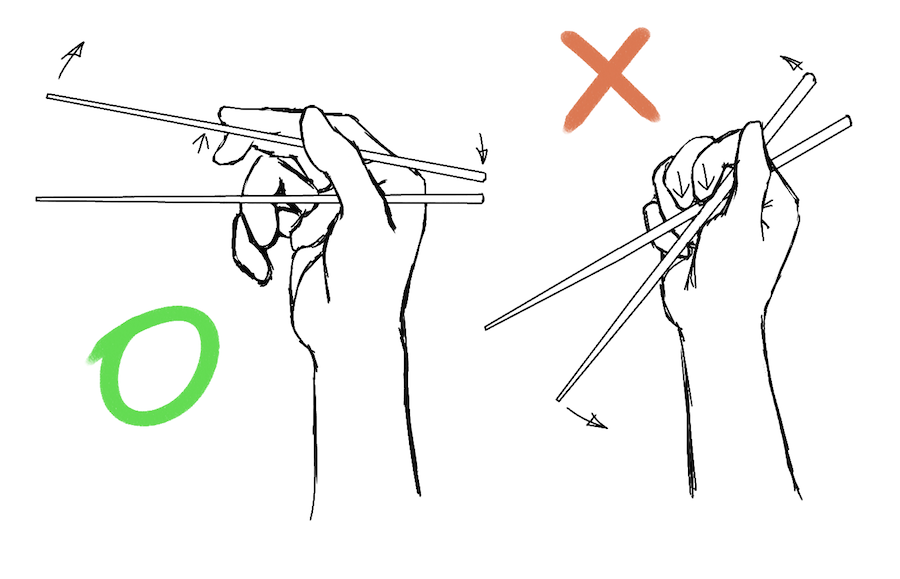 Short Walk To "Night Dive"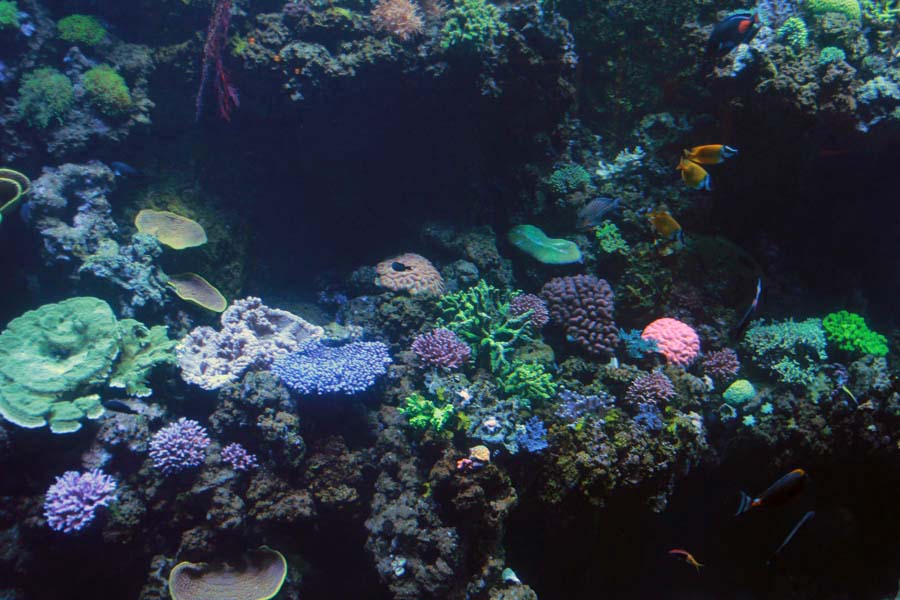 Adult Nights are so very nice.... The glass was CLEAN and it was quiet
(Except for the bands)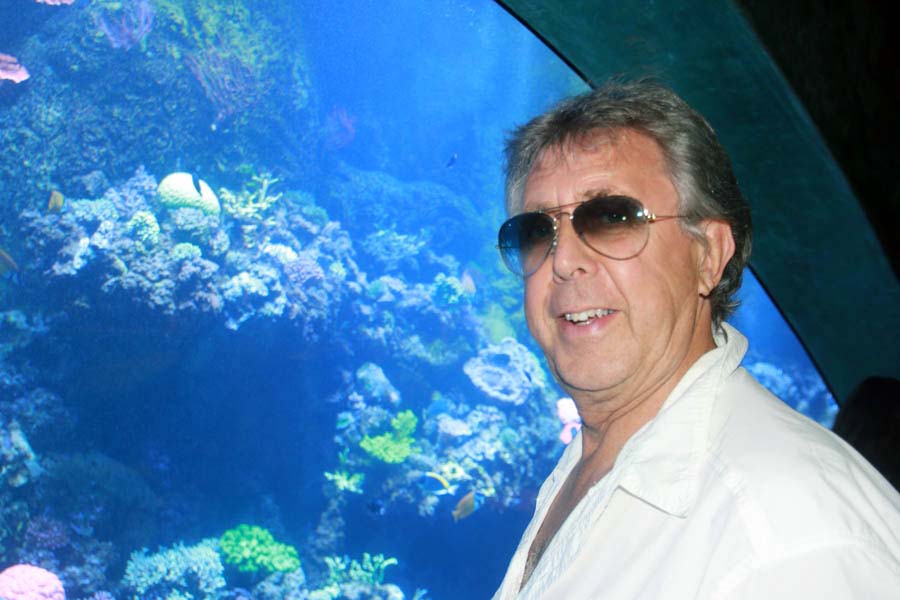 Great fun!
The Greal Hall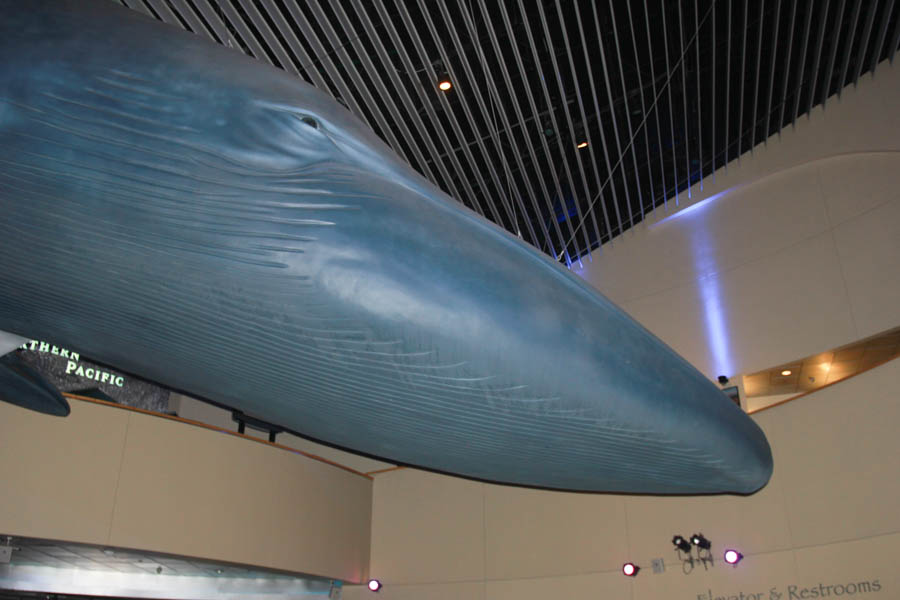 We are going to have a whale of a time!

They turned one of the education rooms into a lounge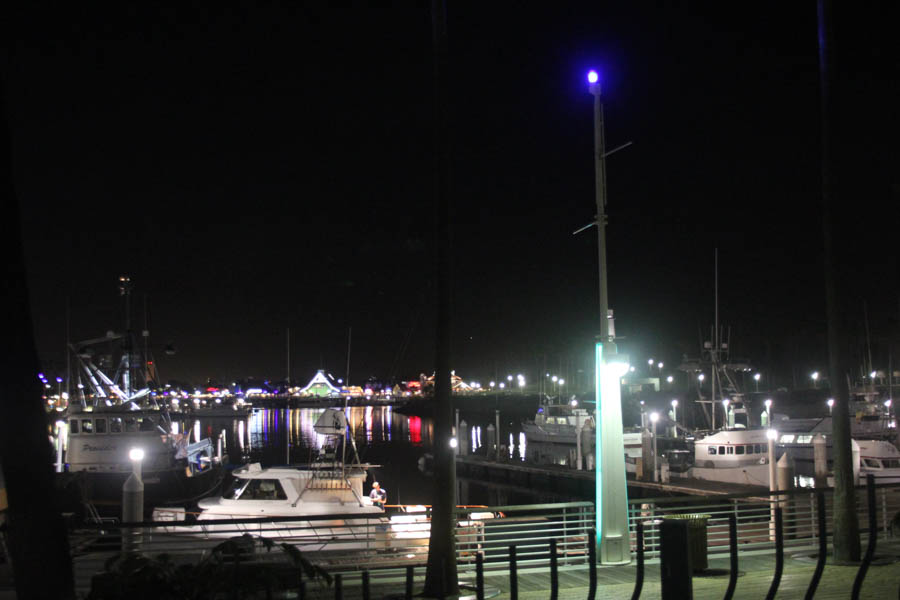 The night was beautiful
To The Aquarium Displays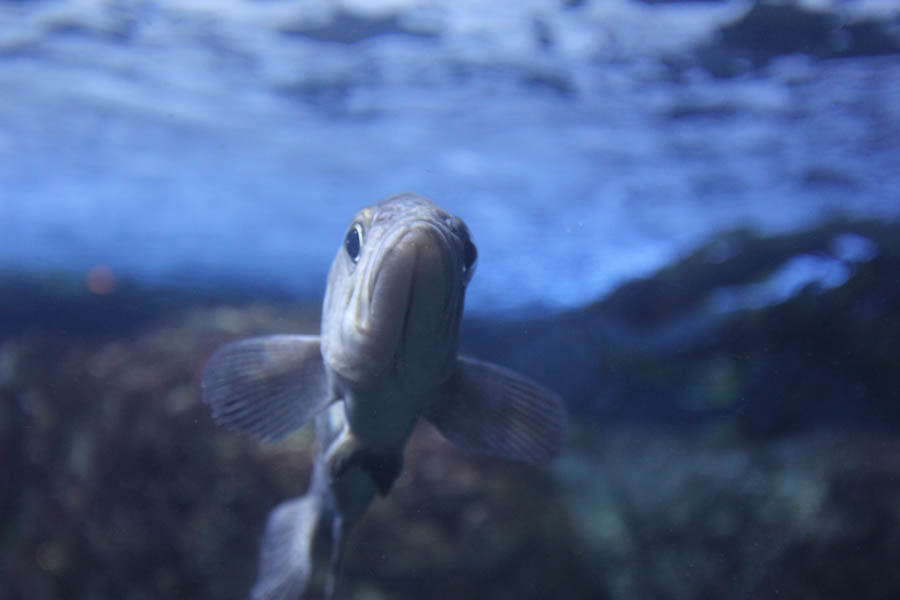 "Good evening and welcome to my habitat!"

The spiny guys looked like spiders!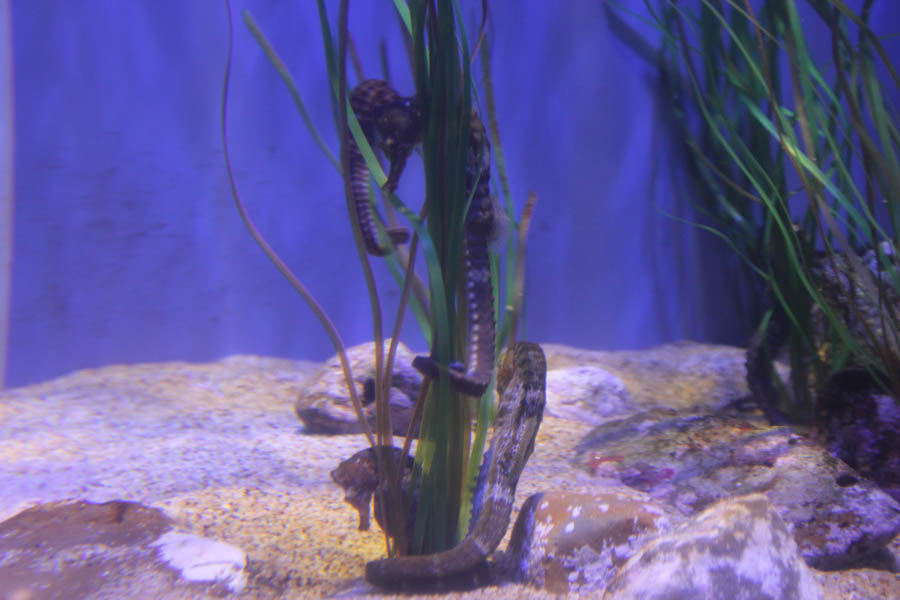 The Pacific Seahorses were quite large!

Amazing little guys!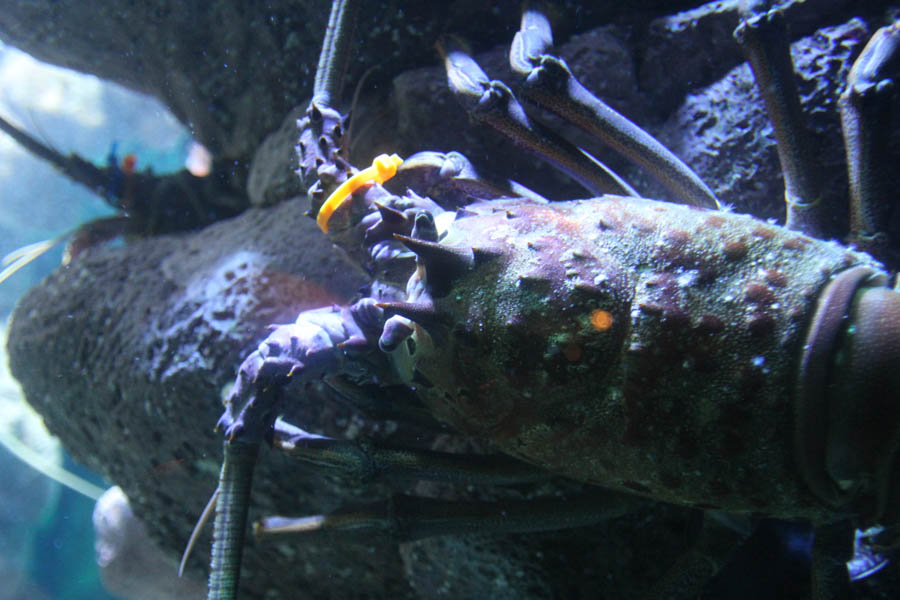 We forgot to order California Spiny lobster at dinner! He was happy about that!
(The colored bands assist the staff in identifying which lobster is which!)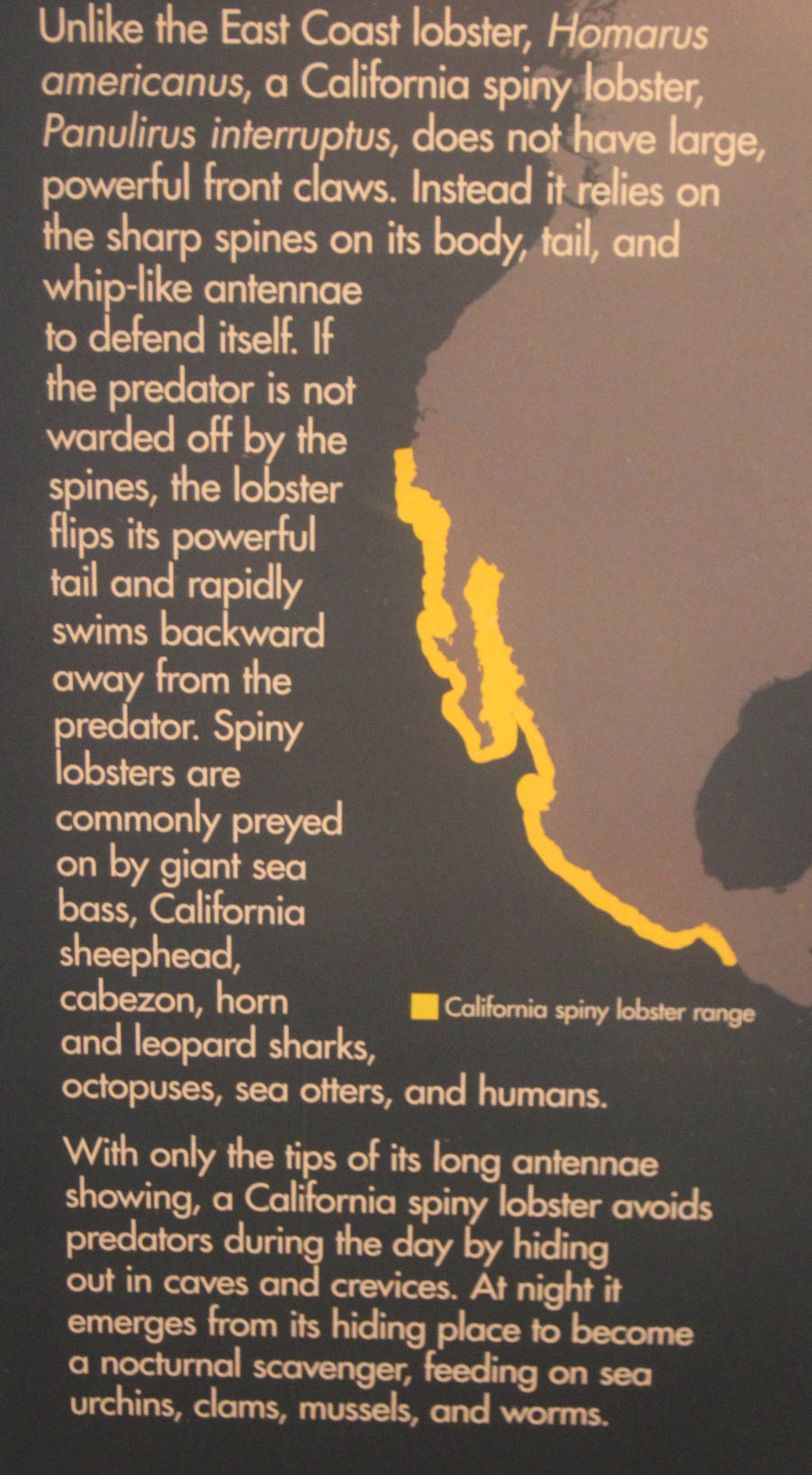 Looks yummy!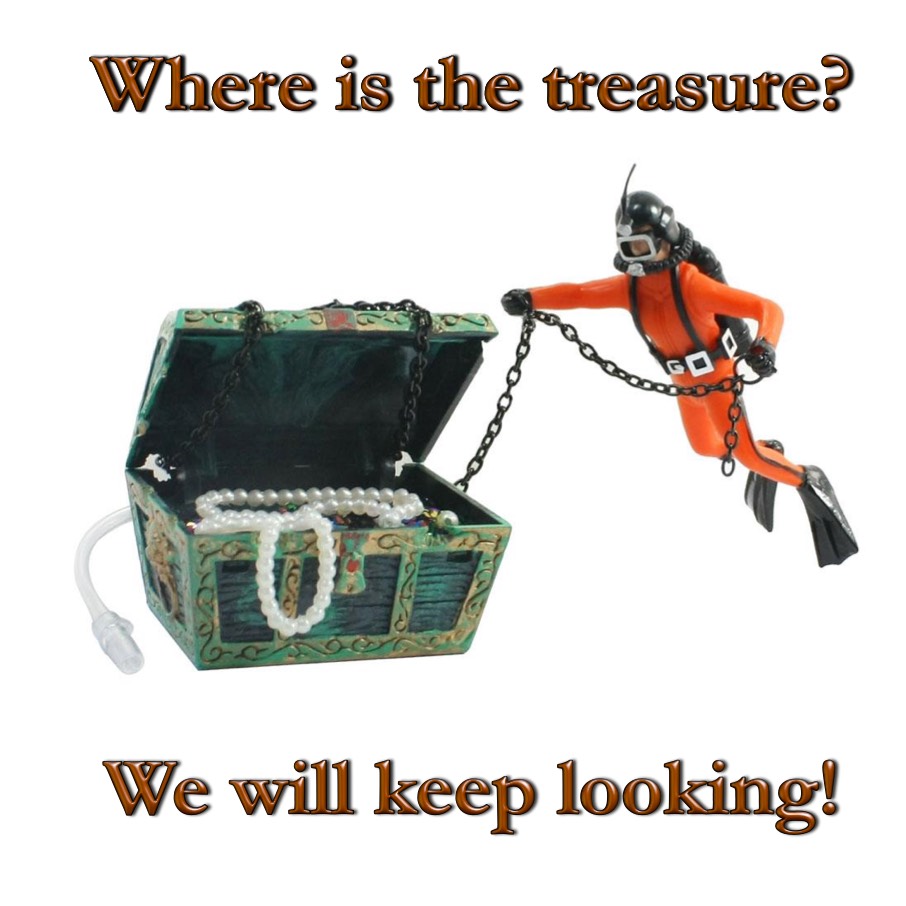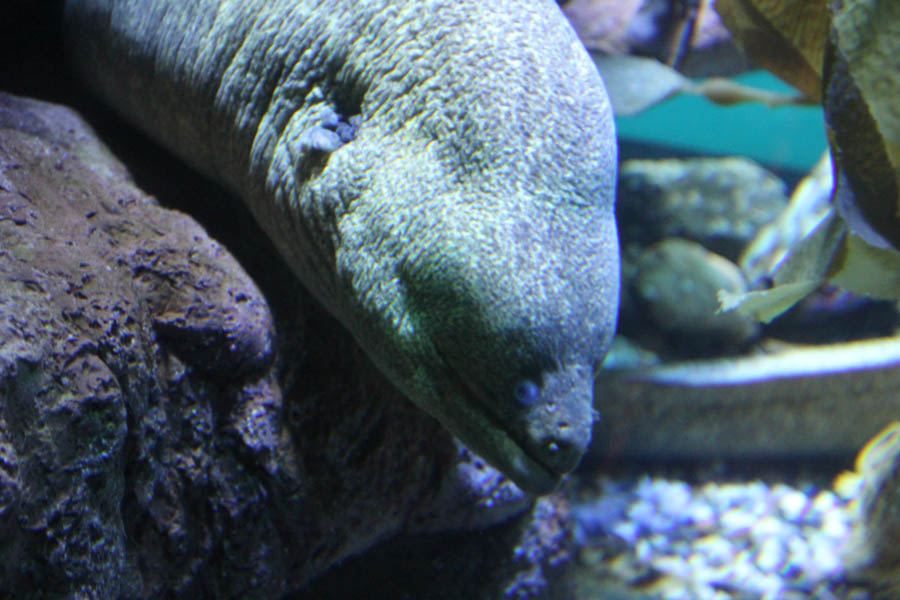 Icy looking eel... But they are really smart!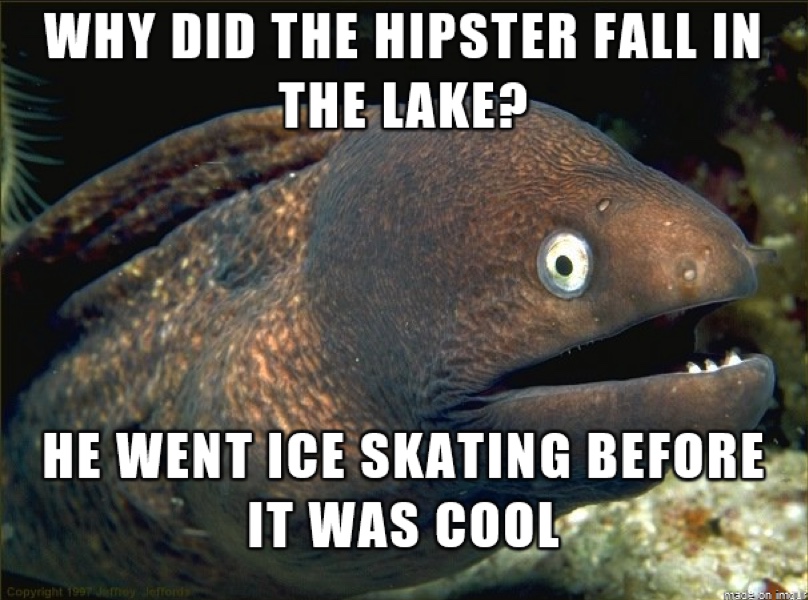 Did You Know? - Eels are elongated fish, ranging in length from 5 cm (2.0 in) in the one-jawed eel (Monognathus ahlstromi)[dubious – discuss] to 4 m (13 ft) in the slender giant moray.
Adults range in weight from 30 g (1.1 oz) to well over 25 kg (55 lb). They possess no pelvic fins, and many species also lack pectoral fins. The dorsal and anal fins are fused with the caudal fin, forming a single ribbon running along much of the length of the animal.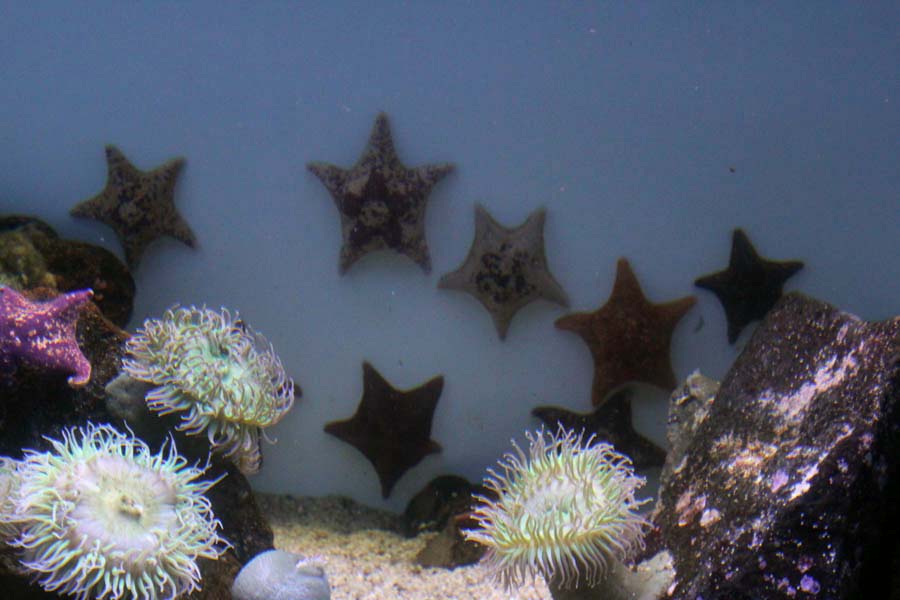 The stars were out tonight

The pink one is a falling star!

The colors are amazing!
Jelly Time!

They are floating like in space
Did You Know? - Jellyfish or jellies are the major non-polyp form of individuals of the phylum Cnidaria. They are typified as free-swimming marine animals consisting of a gelatinous umbrella-shaped bell and trailing tentacles. The bell can pulsate for locomotion, while stinging tentacles can be used to capture prey.
Jellyfish are found in every ocean, from the surface to the deep sea. Scyphozoans are exclusively marine, but some hydrozoans live in freshwater.
Large, often colorful, jellyfish are common in coastal zones worldwide. Jellyfish have roamed the seas for at least 500 million years, and possibly 700 million years or more, making them the oldest multi-organ animal.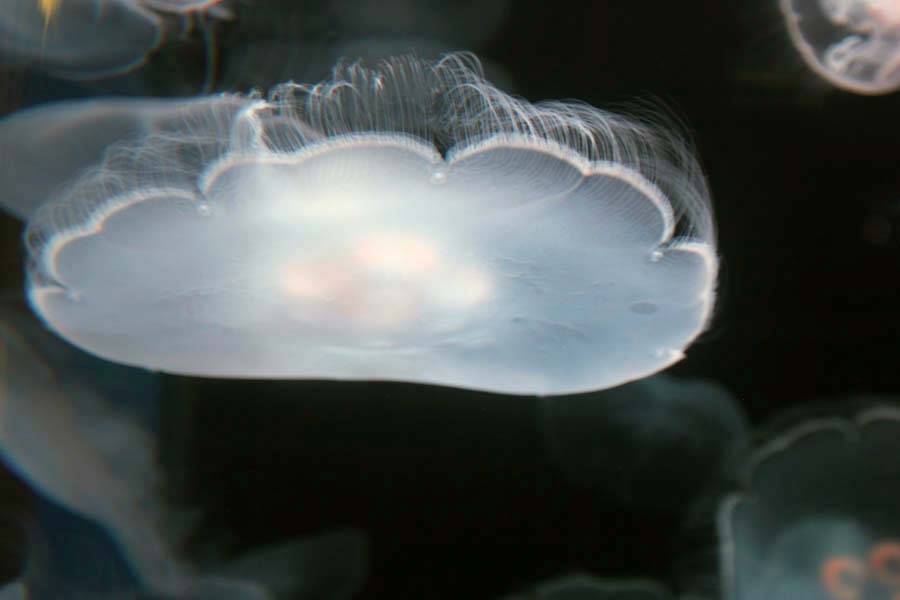 He is heading downward for some reason?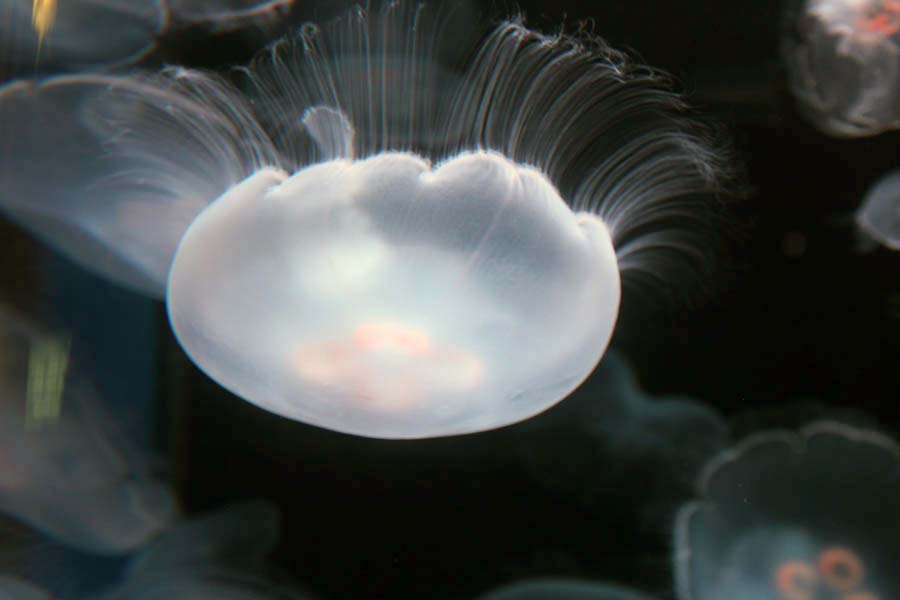 They are beautiful creatures
Did You Know? - As jellyfish are not true fish (which are vertebrates, unlike jellyfish), the word jellyfish is considered by some to be a misnomer. Public aquariums may use the terms jellies or sea jellies instead.

Pretty simple structures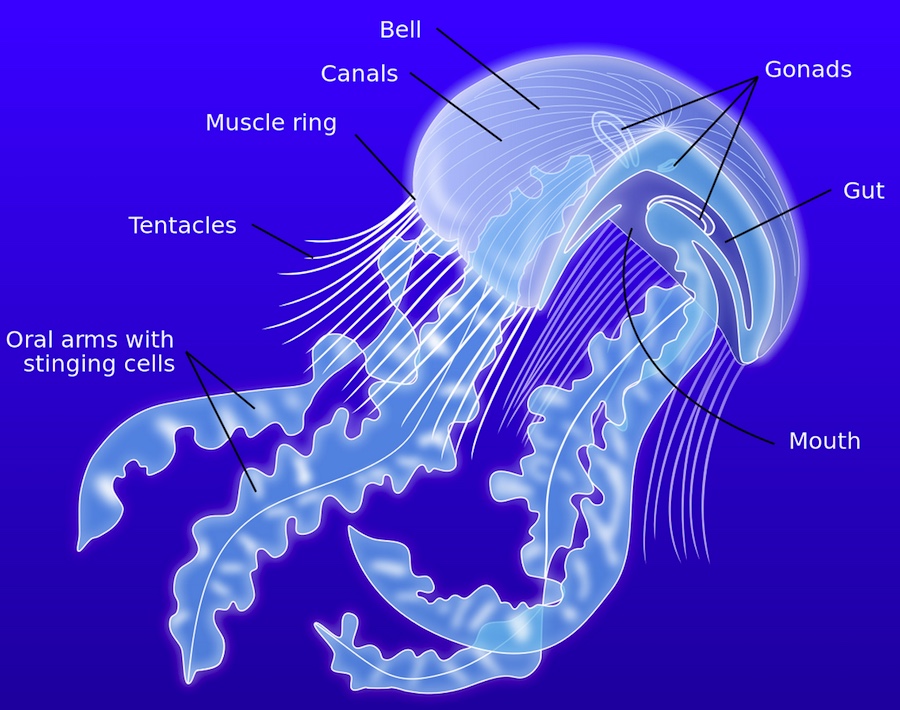 Did You Know? - They have limited control over movement, but can use their hydrostatic skeleton to navigate through contraction-pulsations of the bell-like body; some species actively swim most of the time, while others are mostly passive.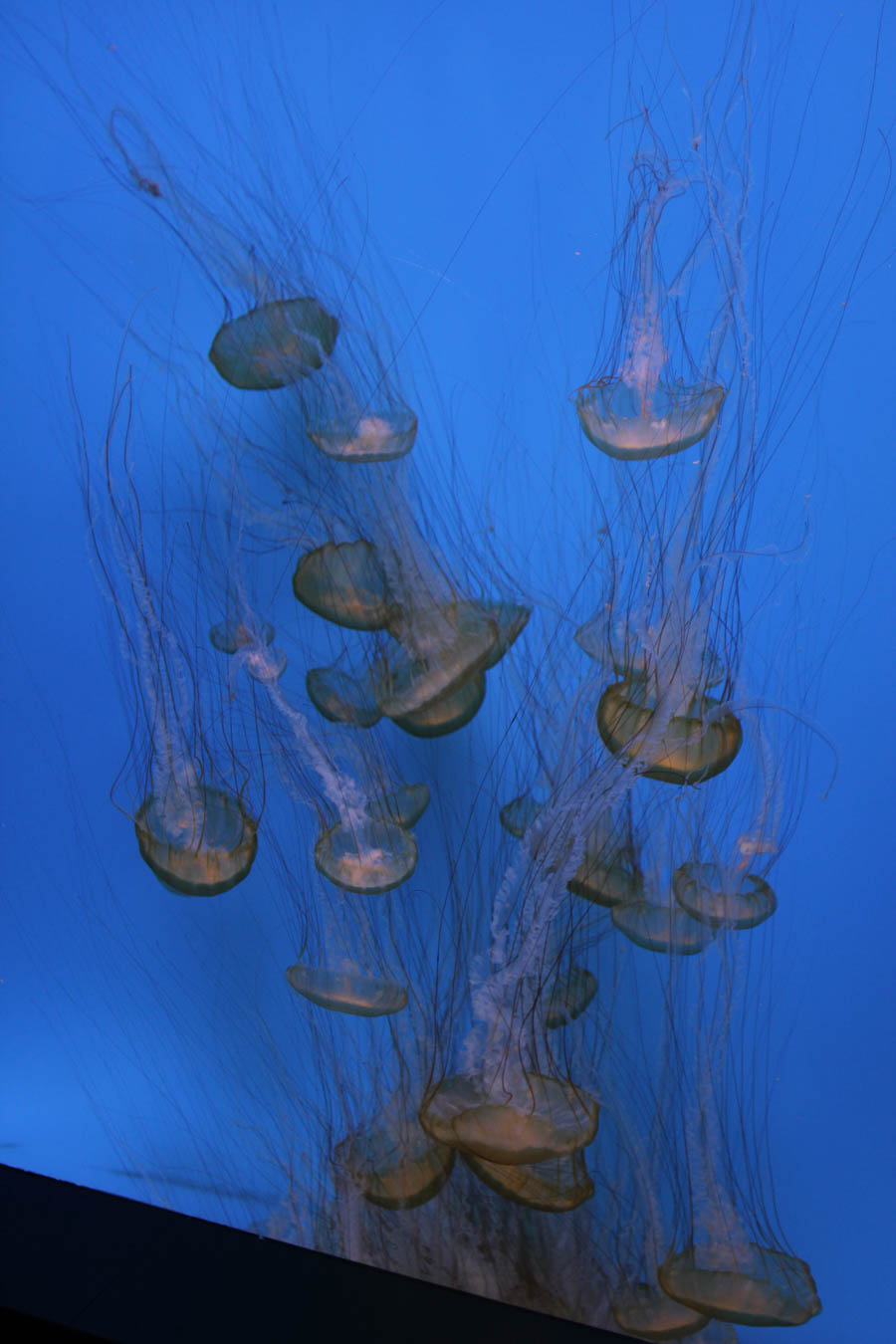 Amazing to watch!

Looked like a jack-in-the-box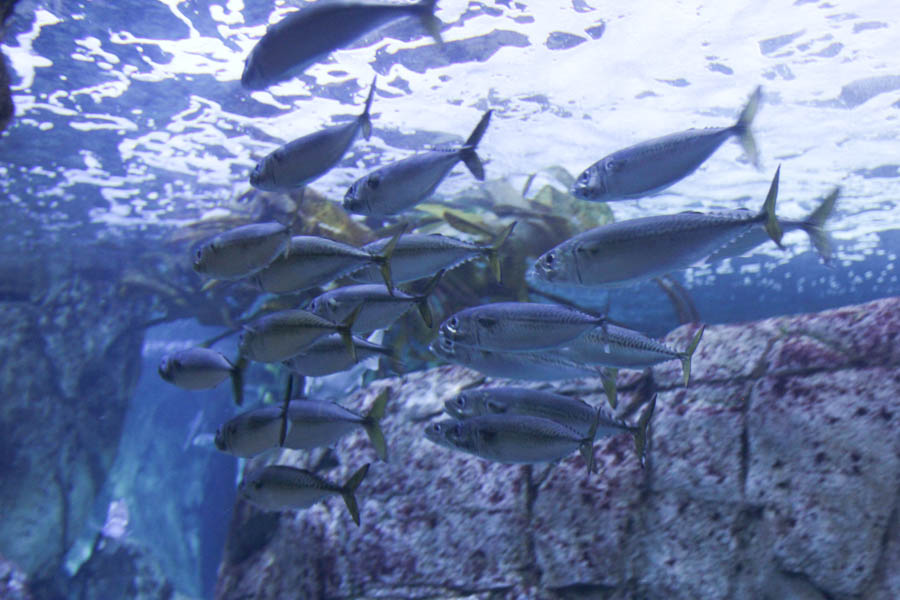 They are off to school!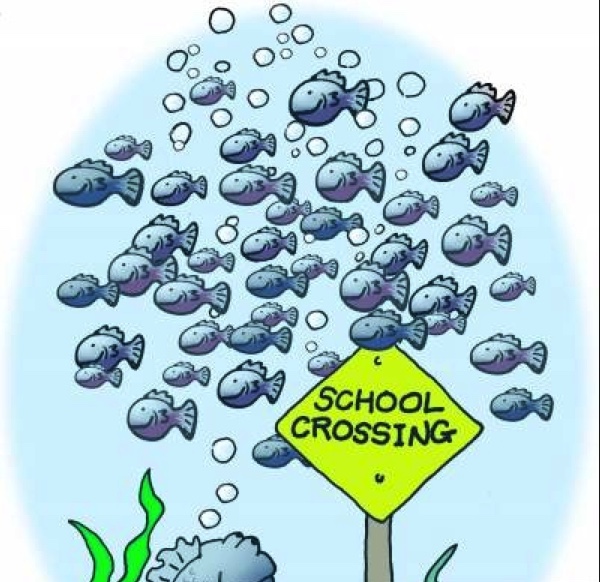 It's A Balmy 77 Degrees Outside

"There are sharks in those tanks!"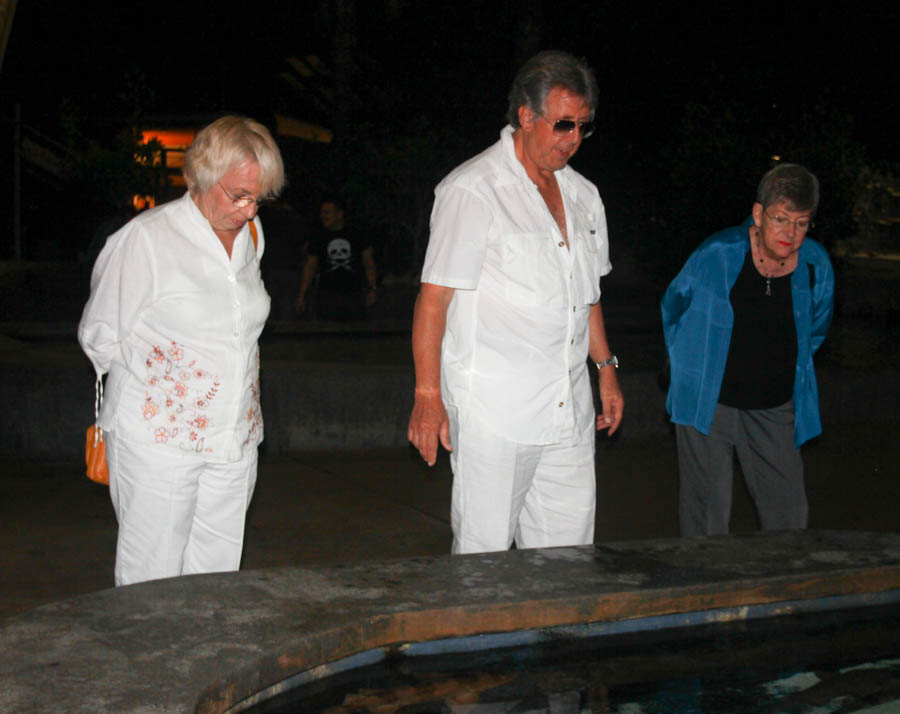 Be brave Brian and give them a pet
(Count your fingers before and after)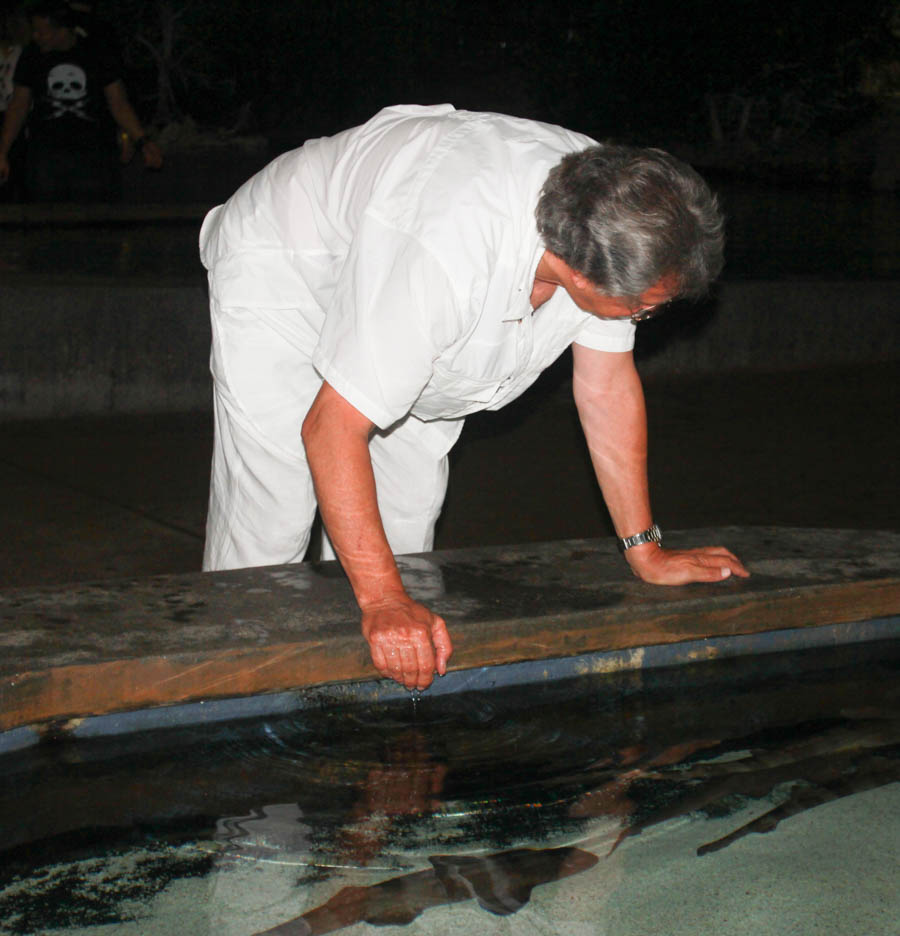 "Here fishy fishy fishy!"

Jan has the right idea... No feeding the fish!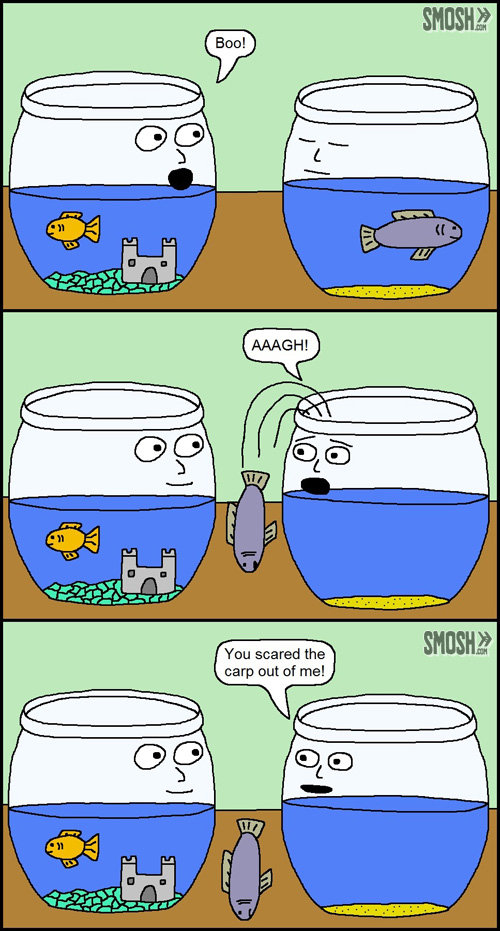 Back Inside To See Other Displays

Night Dive is underway!

We heard the theme from Star Trek and looked around to see what was happening!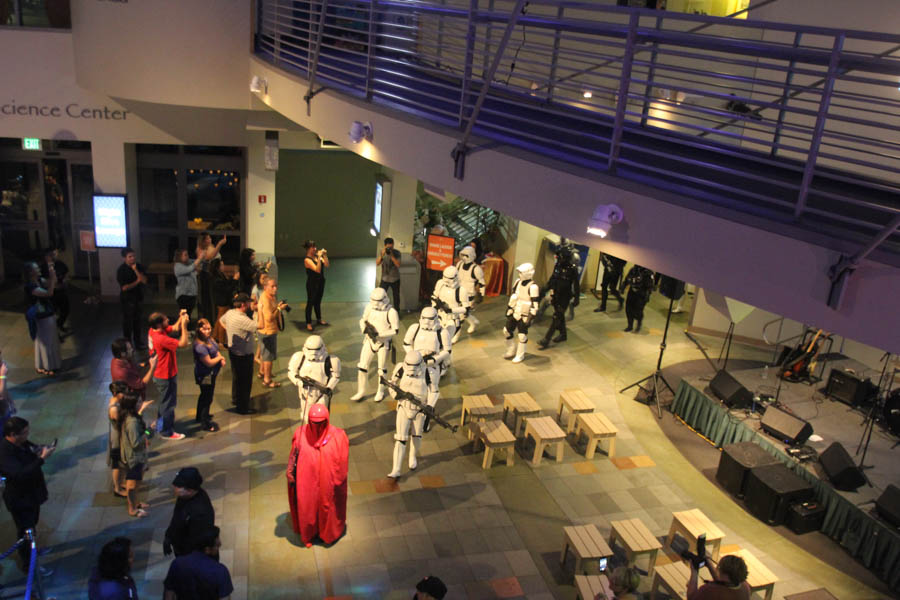 Run! Storm Troopers were coming into the building
Did You Know? - The Imperial Stormtroopers are fictional soldiers from George Lucas' Star Wars universe. They are the main ground-force of the Galactic Empire, under the leadership of Emperor Palpatine and his commanders, most notably Darth Vader and Grand Moff Tarkin.
The order of battle of the Stormtrooper Corps is unspecified in the Star Wars universe, but its numbers are far fewer than those of the Imperial Army's regular troopers.
Despite this, the apparently high combat effectiveness of the Stormtroopers as well as their harsh reputation serve as the main reasons for deploying them almost exclusively in most of the military engagements of the Galactic Empire.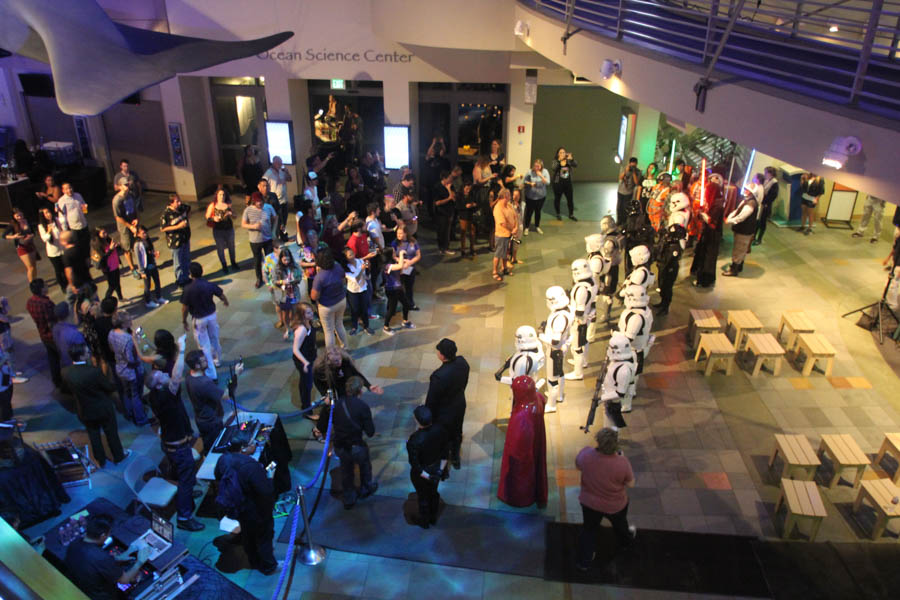 The cameras were snapping like mad!

Paper jellies were on display!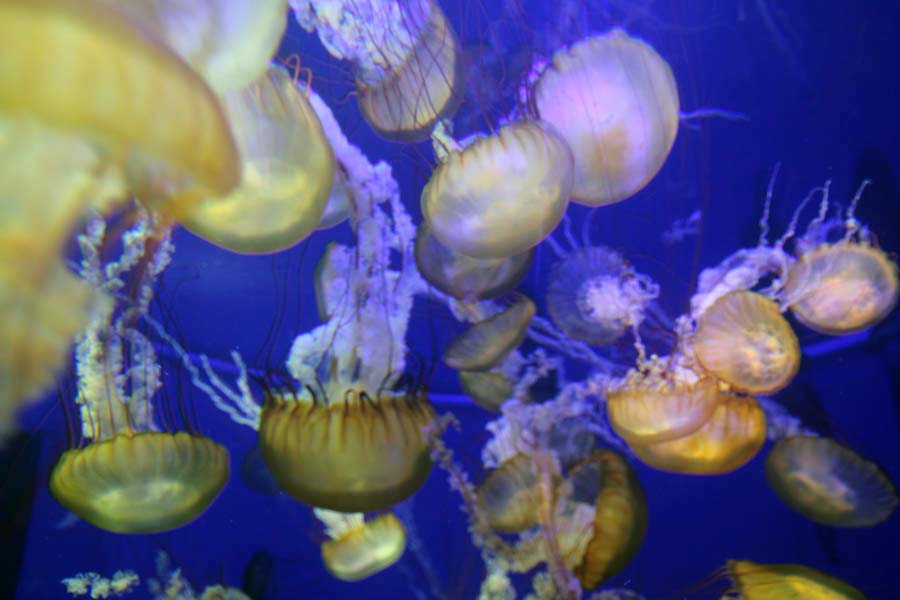 What is a herd of jellies?
Did You Know? - A group of jellyfish is sometimes called a bloom or a swarm. "Bloom" is usually used for a large group of jellyfish that gather in a small area, but may also have a time component, referring to seasonal increases, or numbers beyond what was expected.

The jellies were traveling in all directions


The signage in the aquarium is quite good
Did You Know? - Some species of jellyfish are edible for human consumption and are used as a source of food and as an ingredient in various dishes.
Edible jellyfish is a seafood that is harvested and consumed in several Asian and Southeast Asian countries, and in some Asian countries it is considered to be a delicacy.
Edible jellyfish is often processed into a dried product. Several types of foods and dishes may be prepared with edible jellyfish, including salads, sushi, noodles, main courses and even ice cream. Various preparation methods exist.
In 2001, the annual global harvest of edible jellyfish was estimated to be around 321,000 metric tons. The most prominent countries involved in edible jellyfish production are Burma, China, Indonesia, Korea, Malaysia, the Philippines and Thailand.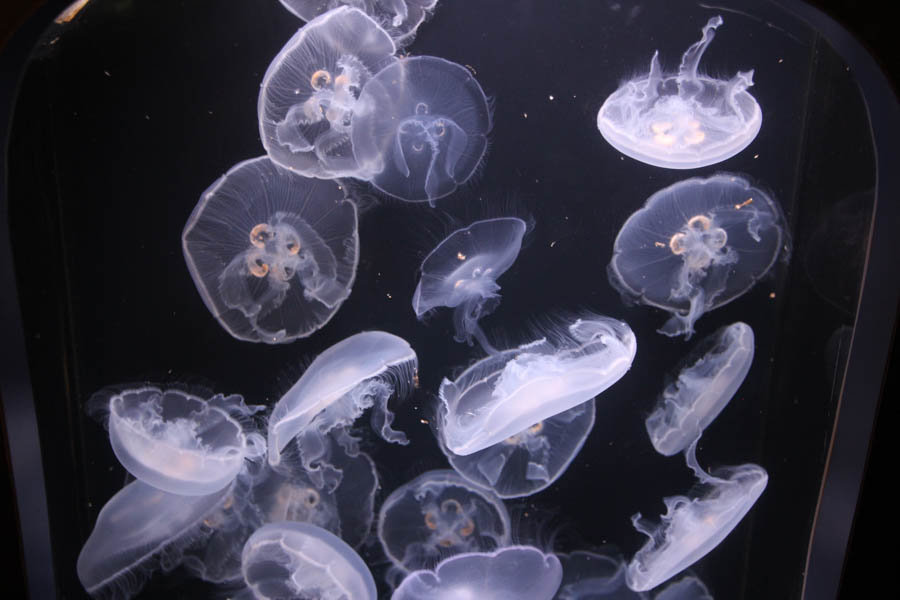 Moon jellies are simply beautiful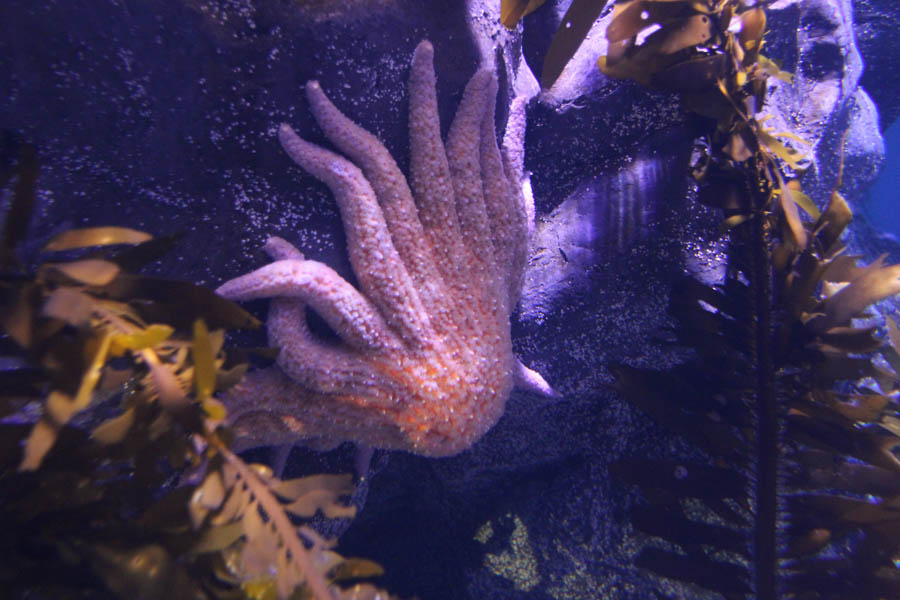 The stars seem to hang on to anything!

Oops! When you are having too much fun!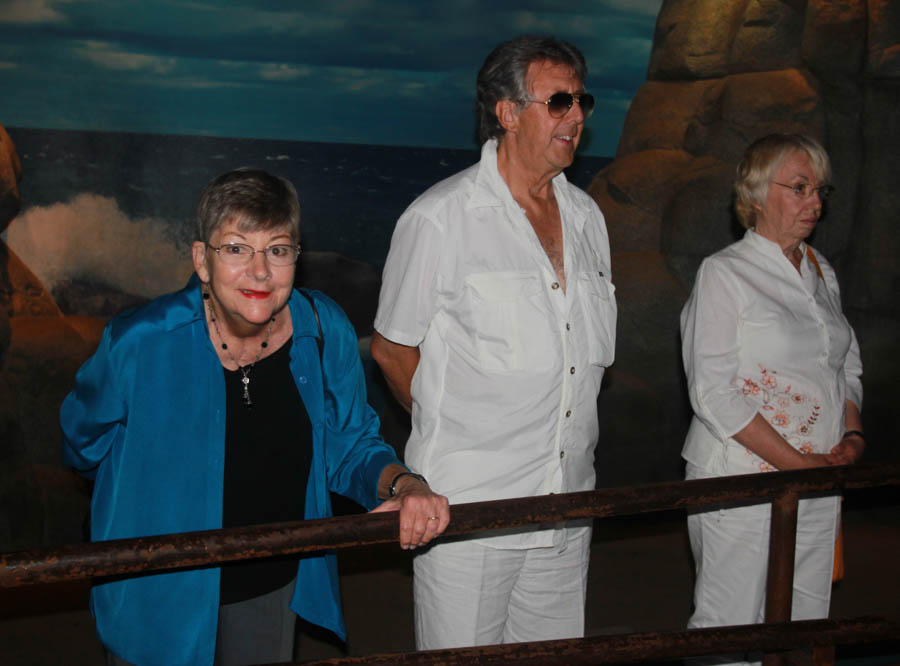 The sea otters were active this evening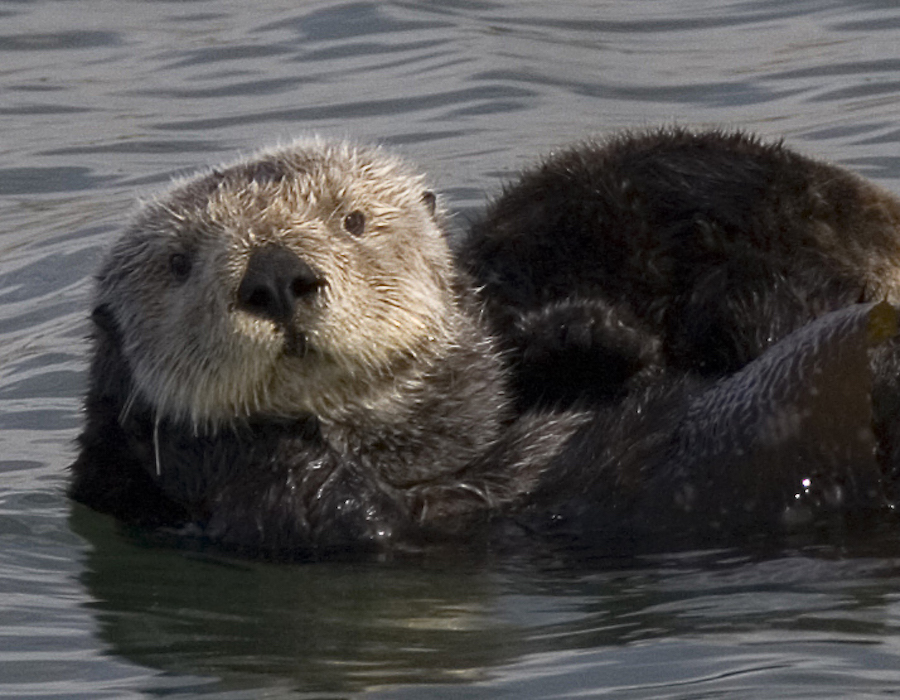 Cute!
Did You Know? - The sea otter (Enhydra lutris) is a marine mammal native to the coasts of the northern and eastern North Pacific Ocean.
Adult sea otters typically weigh between 14 and 45 kg (31 and 99 lb), making them the heaviest members of the weasel family, but among the smallest marine mammals.
Unlike most marine mammals, the sea otter's primary form of insulation is an exceptionally thick coat of fur, the densest in the animal kingdom. Although it can walk on land, the sea otter lives mostly in the ocean.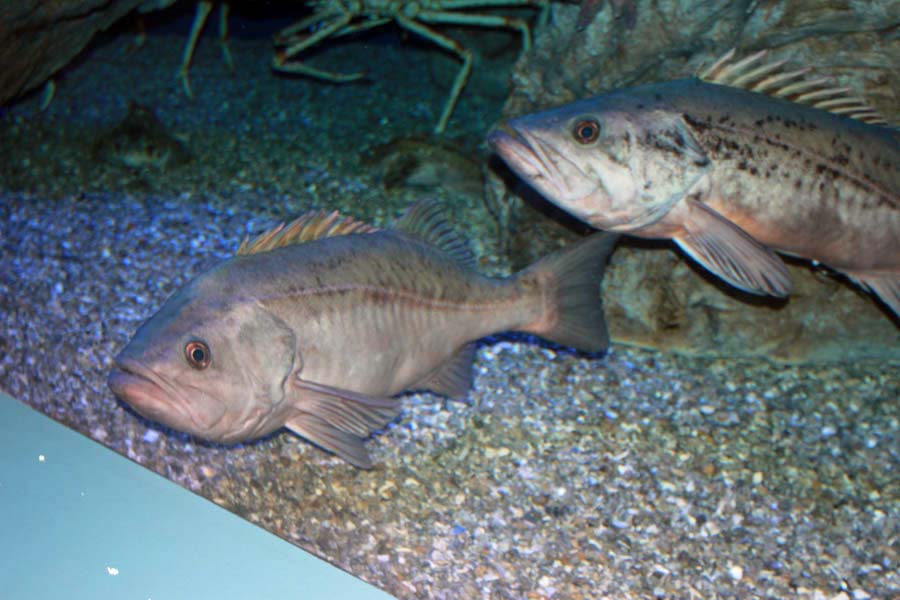 Just hanging around!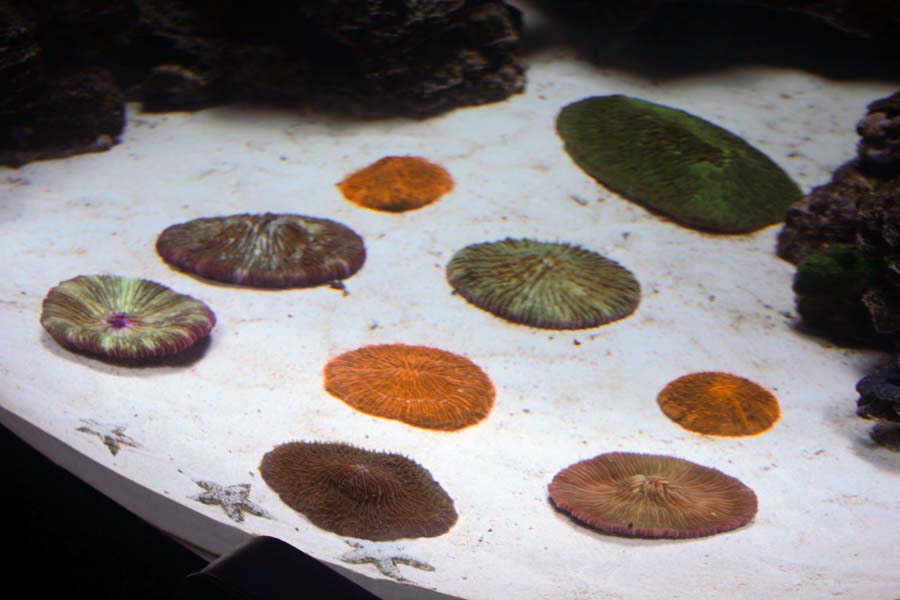 Sea dollars come in many sizes and shapes
Did You Know? - The term sand dollar (or sea cookie or snapper biscuit in New Zealand, or pansy shell in South Africa) are species of extremely flattened, burrowing sea urchins belonging to the order Clypeasteroida. Some species within the order, not quite as flat, are known as sea biscuits. Related animals include other sea urchins, sea cucumbers and starfish.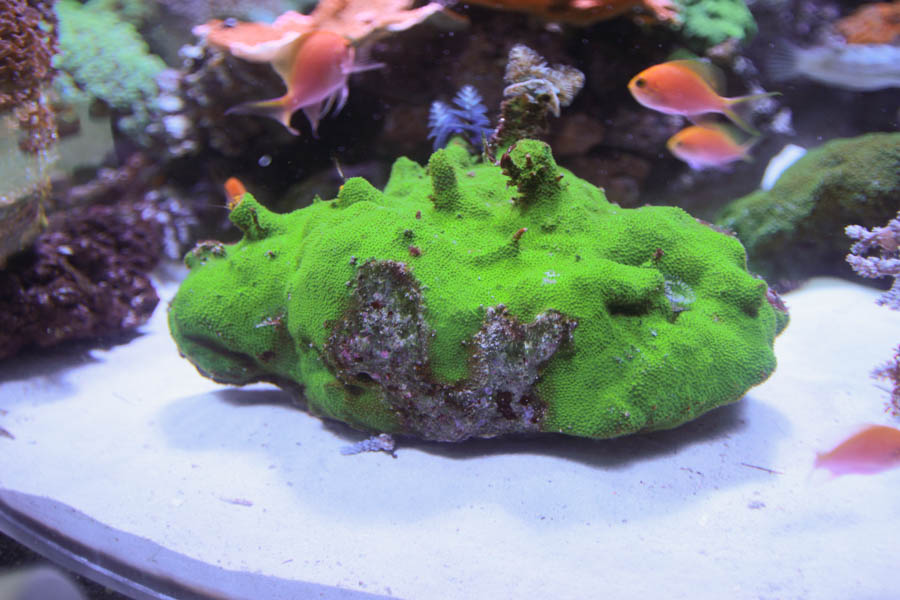 The green material looked like moss!

Upsidedown jellies?
Did You Know? - Cassiopea (upside-down jellyfish) is a genus of true jellyfish and the only members of the family Cassiopeidae.
They are found in warmer coastal regions around the world, including shallow mangrove swamps, mudflats, canals, and turtle grass flats in Florida, and the Caribbean. The medusa usually lives upside-down on the bottom, which has earned them the common name. Where found, there may be numerous individuals with varying shades of white, blue, green and brown.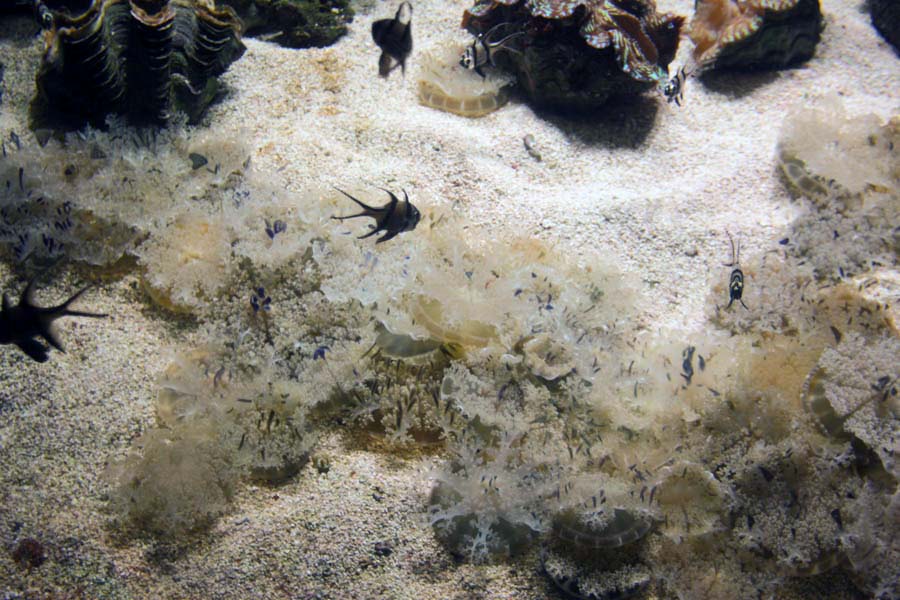 Difficult to see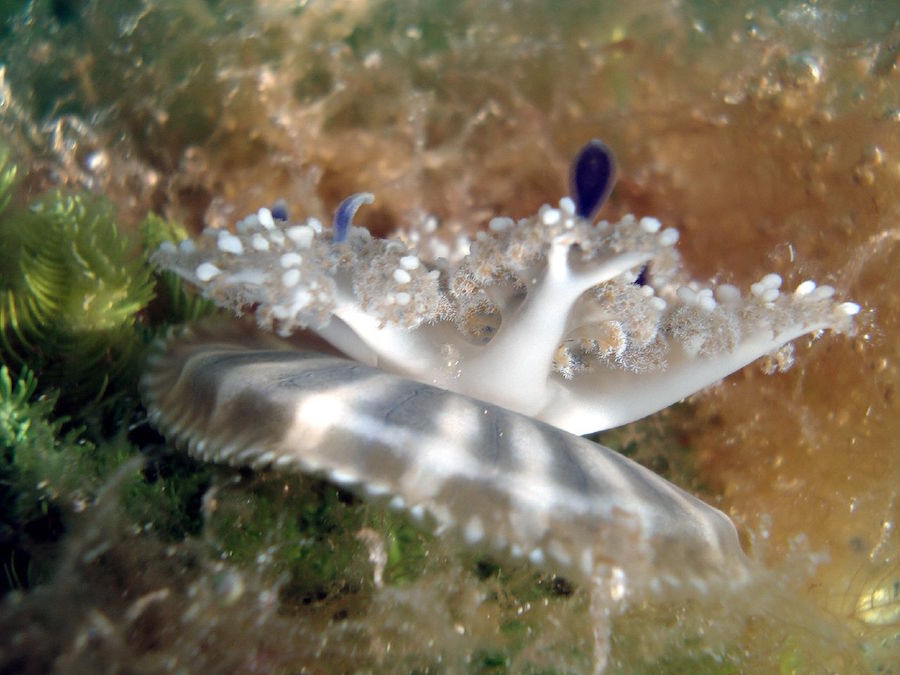 Very delicate structure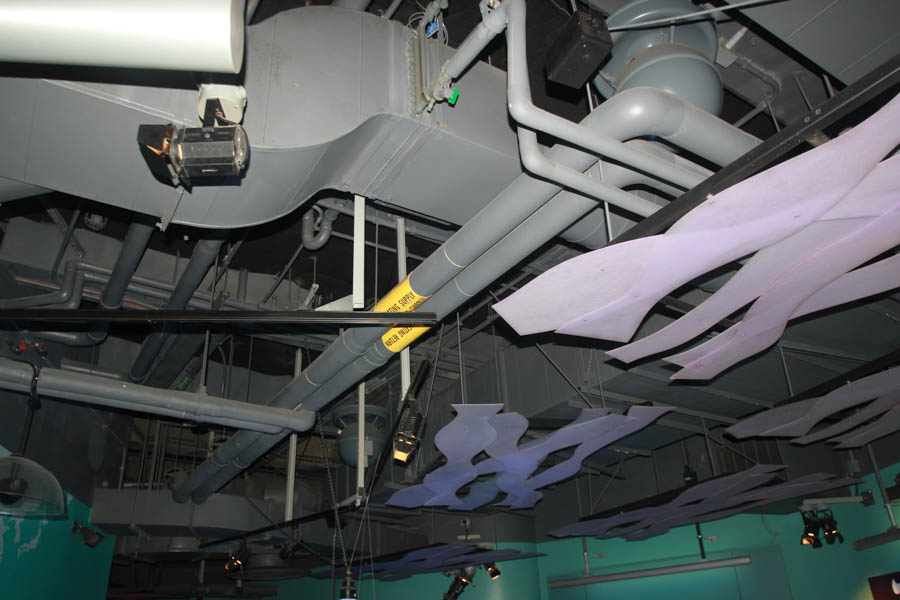 A quick look on the ceiling reveals a plumbers nightmare!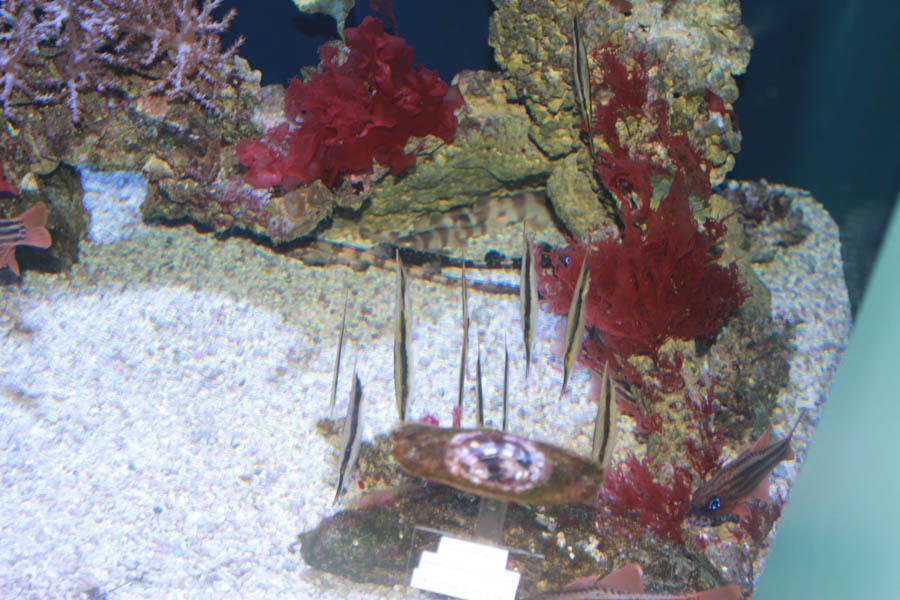 Razor fish...
Did You Know? - Aeoliscus strigatus, also known as the razorfish, is a member of the family Centriscidae of the order Syngnathiformes. This unique fish adopts a head-down tail-up position as an adaptation for hiding among sea urchin spines. The razorfish is found in coastal waters in the Indo-West Pacific.
The razorfish eats mainly small brine shrimp and other small invertebrates. They have also been known to eat minute crustaceans in the zooplankton.
In the wild they have been observed hiding in the spines of sea urchins, both as a defense mechanism and as a hunting mechanism. When threatened by larger fish, the razorfish darts away to a nearby sea urchin.
The larger fish, wary of being stung by the sea urchin, which can sometimes be deadly, gives up the chase. They also hide in the spines for a completely different reason. When hunting, razorfish will hide among the sea urchin spines and wait for small invertebrates that feed on the urchins. When their prey gets close the razorfish will dart out and try to catch its dinner.

The Tube Anemone are fluorescing

A display of trash found in the ocean!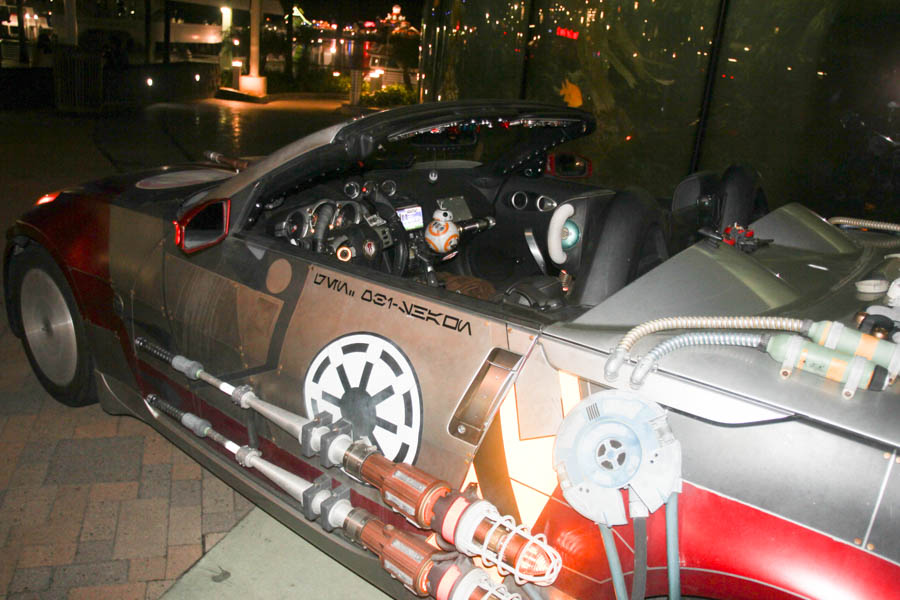 The Star Wars folks had a Star Car on display!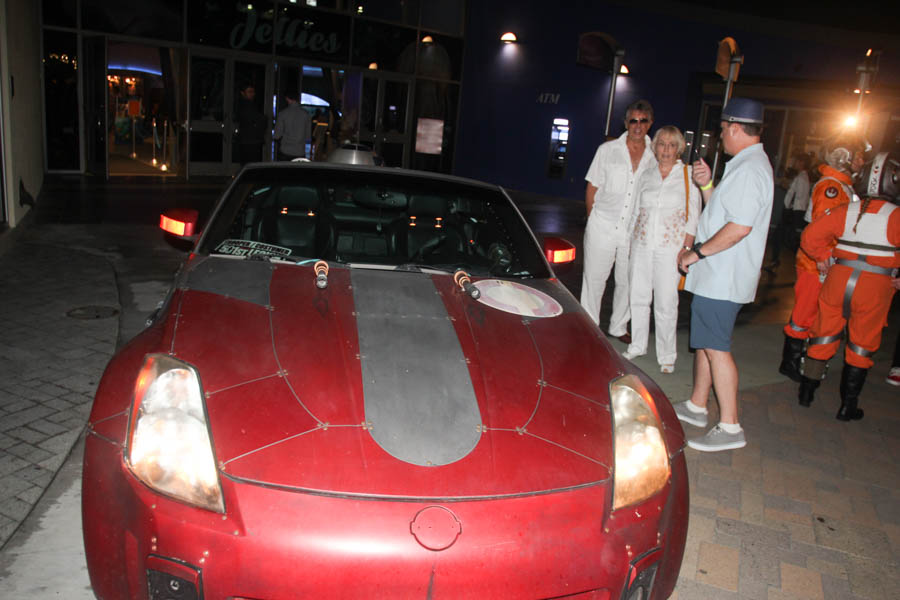 Interesting!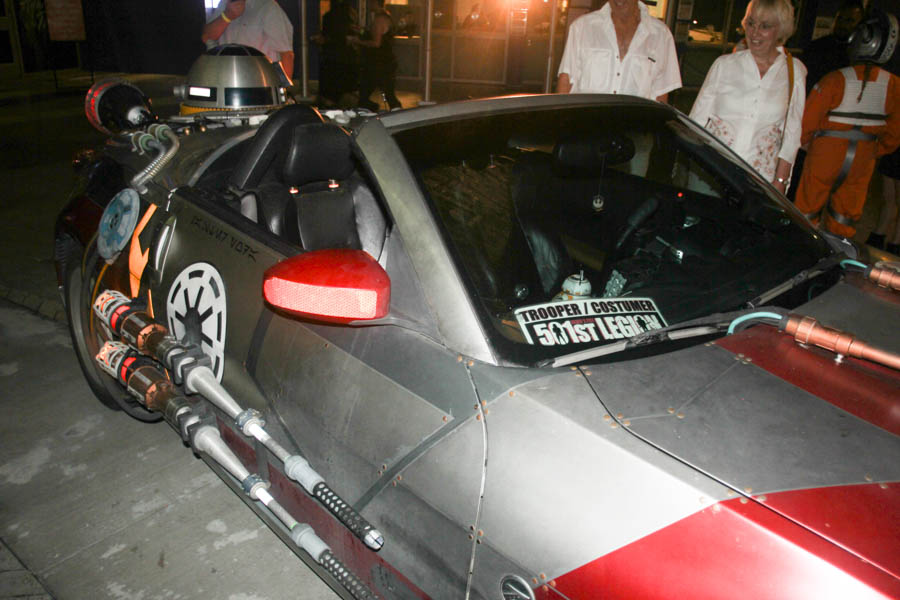 We could not figure out what was underneath all of the decorations

"Can I take it for a spin?"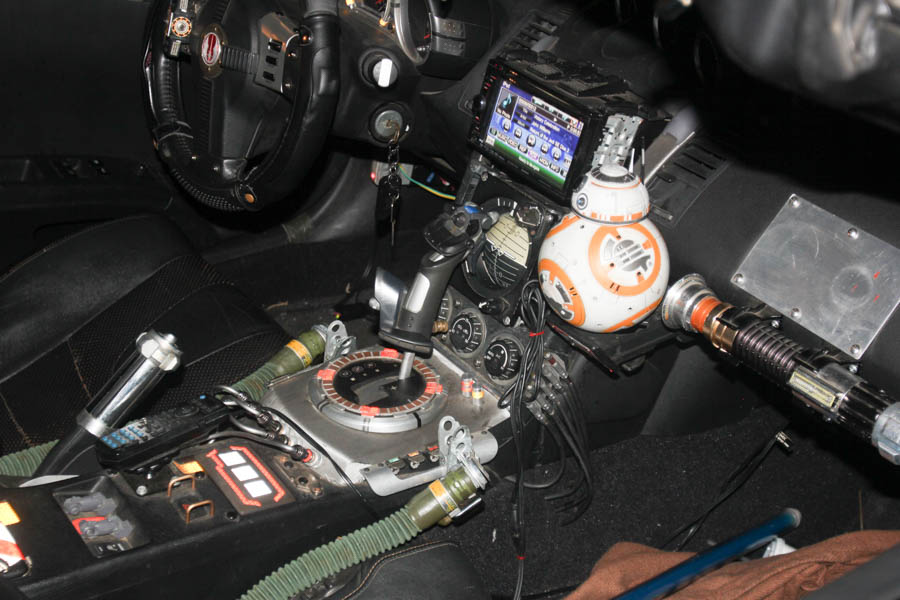 Inside was even more full of stuff

Brian's outfit was almost a match!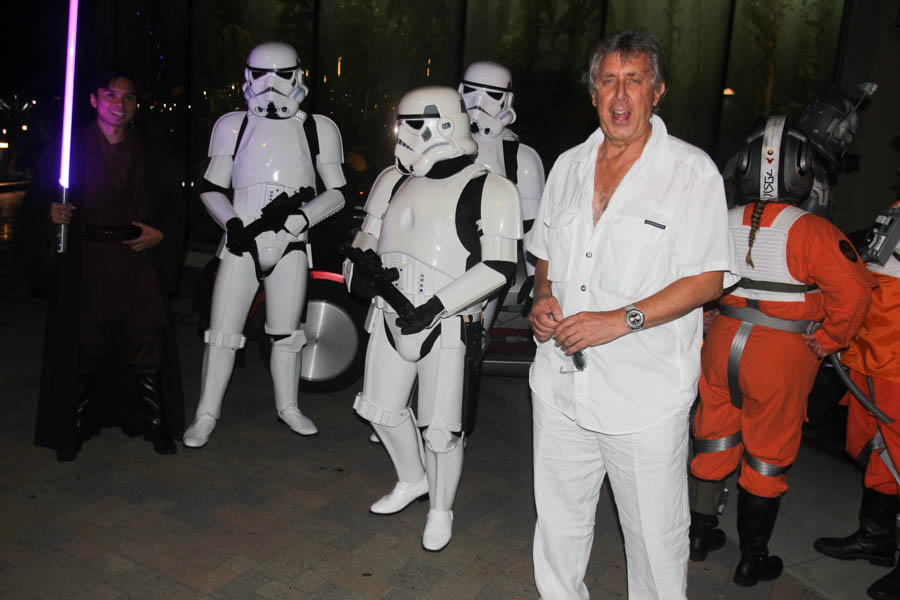 "Paul! I want a laser!"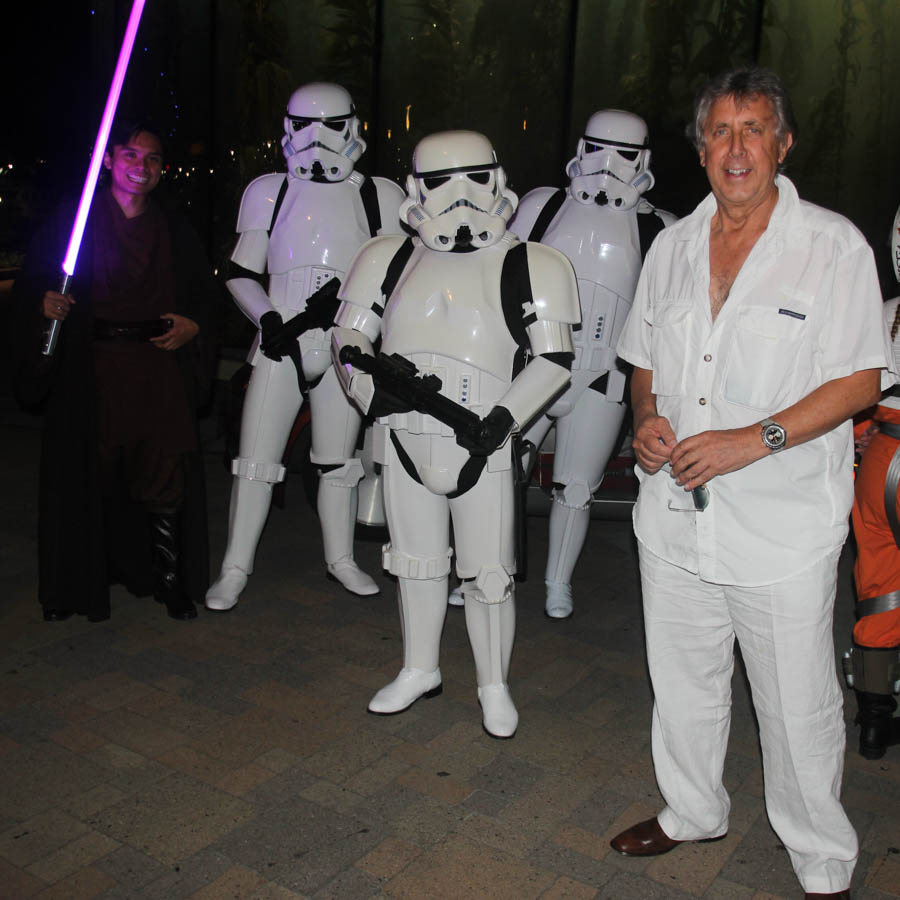 Brian wanted to know where to sign up!

Remembering the battle for cancer