Christmas Eve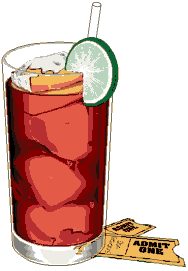 The term 'Highball' originates to last century USA where some railway companies used to raise a ball to a pole to advice passing train's driver that they were late. From there highball became to mean simple, quick to prepare, drink.
Dad was a highball expert! Only twice a year would Dad imbibe... July 4th and Christmas evening at the home of Ralph David Lebowitz!
Christmas eve was done at 2112 Bagley Avenue... Ralphs home overlooking West Los Angeles! All of the dime store managers would come over and they would do business. Tell stories. Like an office party at home!
Mom would visit with the wives and would go home about 9:00.... Usually a little disgusted with Dad!
I knew I was a man when Mom let me stay with dad at the party!
Dad always made it home a little later... fortunately it was only about 2 miles away! (Per Mapquest: Total Distance: 1.64 miles, Estimated Time: 4 minutes
6036 Comey Ave
Los Angeles, CA
90034-2204 US
2112 Bagley Ave
Los Angeles, CA
90034-1103