Aluminum Trees Were The Rage
Mom had to have one... at least I remember it lasting only two years before Dad through it out!
Keeping up with the fashion in the 1950s and 1960s required purchasing an aluminum Christmas tree.
Because of the dangers of electrical shock associated with attaching lights to aluminum trees, color wheel spotlights were manufactured in order to illuminate them.
These popular trees usually were decorated with solid color ornaments (blue being a favorite color) and required a spotlight, or "color wheel," to flood the reflective tree in rotating tones of red, green, blue, and gold.
Streamlined? Yes!
Ugly? Yes!


Gaudy Was A Good Word!
It often was placed on a revolving stand, not that we wanted to see the other side... cause you could see right through it!
America's earliest artificial trees were made of dried feathers as early as 1850. Crepe paper replaced feathers after World War II. By the 1960s, fiberglass, vinyl and aluminum were popular.
During the ten years or so that the aluminum trees were in vogue, many variations were introduced. The trees were manufactured in a variety of sizes, ranging from a mere eighteen inches in height to a full eight feet. Colored trees were introduced, with trees being manufactured in green, blue, red, gold and pink in addition to the traditional shiny silver.
Preferences turned to natural looking trees after nearly 10 years of these little ugly buggers being around!

It Made For Easy Storage!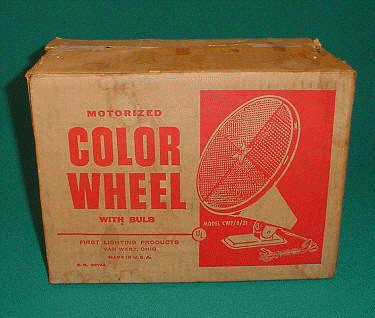 From a 1962 Sears Catalog....
"Whether you decorate with blue or red balls . . . or use the tree without ornaments - this exquisite tree is sure to be the talk of your neighborhood. High luster aluminum gives a dazzling brilliance. Shimmering silvery branches are swirled and tapered to a handsome realistic fullness. It's really durable . . needles are glued and mechanically locked on. Fireproof . . you can use it year after year."