Our Origins
Sue is from Montclair, New Jersey while Paul is a native Californian from Los Angeles .

Our folks were as diverse as can be imagined. Sue's folks were from Brooklyn, New York , crossroads of the world whilePaul's folks were from McRae, Arkansas , and Okmulgee, Oklahoma . What was truly amazing is that our Mom's got to be quite close and enjoyed each others company!

We attended high school and college in the Los Angeles area.
Okmulgee, Oklahoma
The name Okmulgee comes from a Creek word meaning "boiling water." Created at statehood from lands in the Creek Nation, Indian Territory, the county seat, Okmulgee, has been the capital of the Creek Nation since the Civil War.

The Indians chose the site in the belief that tornadoes would not strike the area and so far history has proven them correct. Mom and Dad got married in 1928 and they left Oklahoma for Los Angeles.
Montclair, New Jersey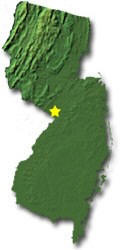 Montclair is a township in Essex County, New Jersey, United States. As of the United States 2000 Census, the township population was 38,977.

Montclair was first formed as a Township on April 15, 1868, from portions of Bloomfield Township.[1] After a referendum held on February 21, 1894, Montclair was reincorporated as a Town, effective February 24, 1894.

Montclair is located on the First Mountain of the Watchung Mountains. Most of the town is on the eastward-side of this ridge. Thus, many locations provide excellent views of the surrounding area and the New York City skyline, which is about 12 miles away. In the 19th century, George Inness, the Hudson River School painter, lived in town.

Montclair is noted for its historic architecture. It is home to six historic districts listed on the New Jersey and/or National Registers of Historic Places., some 92 individually listed landmarks, and two locally designated commercial districts.
McRae Arkansas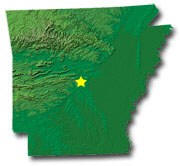 McRae is a city in White County, Arkansas, United States. According to the United States Census Bureau, the city has a total area of 1.3 km2 (0.5 mi2), all land.

The area was and is as poor as dirt. Dad left there in 1924 and headed for the west coast hoping for a job and initially ended up in Oklahoma where he met Mom.

The town is on the mainline of the once proud Missouri-Pacific Railroad. The Missouri Pacific Railroad (MoPac; AAR reporting mark MP) was one of the first railroads in the United States west of the Mississippi River. The company merged with Union Pacific in 1982.
Diners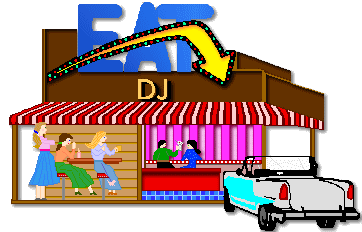 Diners and Drive-Ins were all the rage in the fifties. A diner is a prefabricated restaurant building characteristic of North America, especially in New England; New Jersey; Long Island, New York; and other areas of the Northeastern United States, although examples can be found throughout the US and in Canada.

Some people apply the term not only to the prefabricated structures, but also to restaurants that serve cuisine similar to traditional diner cuisine even if they are located in more traditional types of buildings. Diners are characterized by a wide range of foods, mostly American, a casual atmosphere, a counter, and late operating hours.
About Sue
Sue was born at a very early age in New Jersey which by the way soon afterwards became part of the United States! She moved to California when she was 10 years old. Her mother and father were in the glove business and with industry growing so fast in Southern California, it was the place to be! We cannot divulge the precise ages (military secret you know........) but we will provide little hints !


About Paul
Paul , on the other hand, was born in Los Angeles! Guess his age! Paul's father was from Arkansas and his mother from Oklahoma. They were married in 1926 and came to California in 1937. Paul senior worked in the "dime store" business where he retired as Vice President and General Manager of Ralph's Variety Stores which became the 99 Cent Stores after the passing of Ralph Leibowitz. .. owner of Ralphs 5, 10 & 25!
About Mary
Mary, was born in Oregon! Guess his age! Mary came from a broken home but her father, even as a trucj driver, have her and her sister a nice place to live close to schools in a lttle town.
We Are Romantics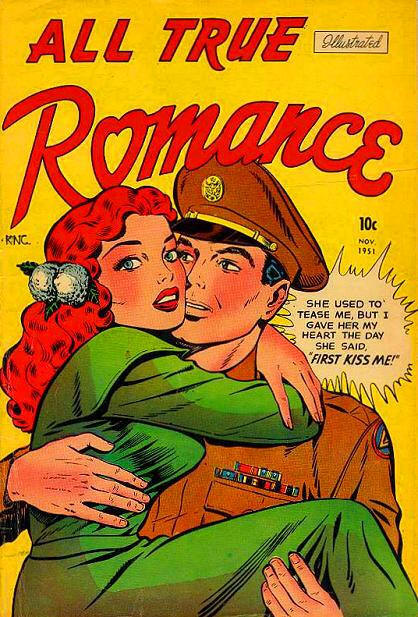 "Romantic love" is a general term referring to the connection between "love" and the general idea of "romance", according to more traditional usages of the terms.

Historically the term "romance" did not necessarily imply love relationships, but rather was seen as an artistic expression of one's innermost desires; sometimes including love, sometimes not.

Romance is still sometimes viewed as an expressionistic, or artful form, but within the context of "romantic love" relationships it usually implies an expression of one's love, or one's deep emotional desires to connect with another person.

It is exaggerated or decorated (more exiting than they really are) expression of love. "Romance" in this sense can therefore be defined as attachment, fascination, or enthusiasm for something or someone.

Romantic love is a relative term, that distinguishes moments and situations within interpersonal relationships.

There is often, initially, more emphasis on the emotions (especially those of love, intimacy, compassion, appreciation, and general "liking") rather than physical pleasure.

But, romantic love, in the abstract sense of the term, is traditionally referred to as involving a mix of emotional and sexual desire for another as a person.