July 10th, 1951
The year is 1951 and on this day, July 10th ...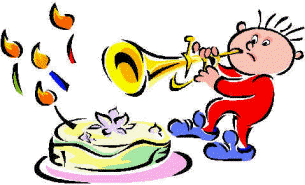 1834 - James Whistler (artist: Whistler's Mother) born

1842 - Adolphus Busch (brewer: founder of Anheuser-Busch, the world's largest beer brewery)

1897 - John Gilbert (Pringle) (silent film star)

1915 - Milt Buckner (musician: piano, organ, composer: Hamp's Boogie Woogie, The Lamplighter, Count's Basement


1917 - Don Herbert (science teacher: Mr. Wizard)

1920 - David Brinkley (TV journalist: The Huntley-Brinkley Report, This Week with David Brinkley)

1921 - Jeff (Jean Marie) Donnell (actress: The George Gobel Show, Gidget Goes Hawaiian, Gidget Goes to Rome, My Man Godfrey)

1923 - Jean Kerr (Collins) (author: Please Don't Eat the Daisies, Finishing Touches)

1926 - Fred Gwynne (actor: The Munster's, Car 54 Where are You?, My Cousin Vinny, Fatal Attraction, Pet Cemetery, Ironweed)

1947 - Arlo Guthrie (folk singer: The City of New Orleans, Alice's Restaurant; son of legendary folk singer, Woody Guthrie)

1900 - One of the most famous trademarks in the world, "His Master's Voice", was registered with the U.S. Patent Office this day. The logo of the Victor Recording Company and, later, RCA Victor, shows the dog, Nipper, looking into the horn of a gramophone machine. Today, Nipper has been joined by a little white terrier dog in RCA's advertising, signifying RCA's commitment to the future of electronics.

1913 - It's summer in the northern hemisphere and while you are baking at the beach or lake, keep this factoid in mind: The highest temperature ever recorded in the continental United States was 134 degrees which melted thermometers this day in Death Valley, California. Water, anyone?

1920 - One of the greatest horse races in America was run this day as Man O'War defeated John P. Grier in the Dwyer Stakes. Man O'War set a world record time of 1 minute, 49-1/5 seconds in the 1-1/8 mile event.

1929 - The U.S. Government began issuing paper money in the small size we currently carry.

1936 - Billie Holiday recorded "Billie's Blues" for Okeh Records in New York this day. Bunny Berigan, Artie Shaw and Cozy Cole supported Holiday, instrumentally, on the track.

1938 - Howard Hughes completed his flight around the world this day. It took him 91 hours to complete the Odyssey.

1944 - "The Man Called X", starring Herbert Marshall, debuted on CBS Radio this day.

1949 - The first practical rectangular television picture tube was presented this day. The tube measured 12 by 16 inches and sold for $12. A big difference in the price of TV picture tubes today, for sure. Ever try and have one replaced? It costs less to buy a whole new set.

1951 - Sugar Ray Robinson was defeated for only the second time in 133 fights as Randy Turpin took the middleweight crown.

1962 - The communications satellite, "Telstar", was successfully launched from Cape Canaveral, FL this day. "Telstar" would usher in a new age of communication via telephone and TV, with voice and picture transmission from Europe to America and back. Signals were picked up by a 38-ton antenna in Andover, Maine. To commemorate the event, an instrumental hit by the Tornadoes, an English surf-rock group, made it to number one for three weeks in November, 1962. It was titled, "Telstar", of course.

1969 - The National League was divided into two baseball divisions -- wacky as it turned out to be. For example, the Atlanta Braves were placed in the West Division, while the St. Louis Cardinals and Chicago Cubs were Eastern Division teams. Cincinnati was also placed in the National League West. The Chicago Cubs sued to stay out of the west and remain in the east in the 1990s, when three divisions were formed. They ended up in the new Central division.

1975 - Cher filed for divorce from rocker Greg Allman on this day, just ten days after the couple had married. She said that Allman had been moonlighting with an old flame...

1985 - The Coca-Cola Company announced that the former (regular) Coke was coming back to share shelf space with the New Coke, after a consumer furor. The original formula was renamed Coca-Cola Classic.