December 16, 1944
The year is 1944 and World War II is still underway. On This Day December 16th ...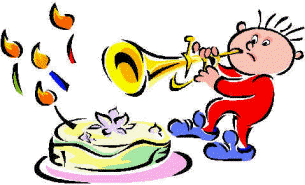 1770 - Ludwig van Beethoven (composer: although totally deaf, lead orchestra in premiere performance of his Ninth Symphony)

1775 - Jane Austen (author: Pride and Prejudice, Emma, Sense and Sensibility)
1863 - George Santayana (philosopher/poet: "Those who cannot remember the past are condemned to repeat it.")

1899 - Sir Noel Coward (actor, director, composer, playwright: Private Lives)

1901 - Margaret Mead (anthropologist: studies of ancient people of the South Pacific)

1906 - Leonid Brezhnev (Russian leader of the Communist Party) born

1773 - Today was the Boston Tea Party! American colonists expressed their distaste for a new tea tax by dumping more than 300 chests of tea into Boston harbor.

1903 - Women ushers were employed for the first time at the Majestic Theatre in New York City.
1905 - Sime Silverman published the first issue of "Variety", the weekly show biz magazine. The first issue was 16 pages in length and sold for a nickel. "Variety" and "Daily Variety" are still going strong today.

1907 - Eugene H. Farrar became the first singer to broadcast on radio. He sang from the Brooklyn Navy Yard in New York. The song? "Do You Really Want to Hurt Me?"

1912 - The first postage stamp to depict an airplane was issued. It was a 20-cent parcel post stamp.

1940 - Bob Crosby and his Bobcats backed up brother Bing as "San Antonio Rose" was recorded on Decca Records this day.

1951 - NBC-TV debuted "Dum-de-dum-dum. Dum-de-dum-dum-daa." "Dragnet" made it to TV, in a special preview, on "Chesterfield Sound Off Time" this night. The Jack Webb (Sgt. Joe Friday) police drama opened its official TV run on January 3, 1952. Trivia factoid: Sgt. Friday's boss in this preview was played by Raymond Burr (later of Perry Mason and Ironside).

1960 - Lucille Ball took a respite from her weekly TV series to star in the Broadway production of "Wildcat", which opened this night at the Alvin Theatre in New York City. The show ran for 171 performances.

1971 - Don McLean's eight-minute-plus version of "American Pie" was released and became one of the longest songs with some of the most confusing [pick your favorite interpretation] lyrics to ever hit the pop charts. It was a disc jockey favorite since there were few songs long enough for potty breaks at the time. "American Pie" hit #1 on January 15. 1972.

1973 - Jim Brown's single season rushing record in the NFL was smashed by O.J. Simpson this day. Brown rushed for 1,863 yards, while 'The Juice' ran for 2,003 yards.
1984 - The play, "Diamonds" opened in the Circle-in-the-Square, Downtown, New York City. Critics were not kind, panning the outdoor production by predicting an early shower for the show; meaning, it would fold quickly. And it did.

1985 - Wall Street closed this day at 1553.10; doubling its 1982 low. August 12, 1982 was the bottom of the market and the bull market began the following day, on Friday the 13th, taking it to the 1553.10 level on this date. Look, you want economics? Watch CNN. We're just trying to be helpful, here.