Hannah Et. Al. Here; Diane There

OMG.... Gas was 23 cents per gallon?
Did You Know? -1955 consumerism takes off in a big way with the sale of some 7.9 million cars in the US with 7 out of 10 families now owning a motor car, and new laws were put in place requiring seat belts to be installed on all new cars.
The average wages were now $3,851 per year, and the minimum wage was raised to $1.00 per hour. The first McDonalds was erected in 1955 and more fast foods and TV dinners are appearing including fish fingers. The first cans of Coca-Cola are sold up till then it had only been sold in bottles.
Rock and Roll music continues to grow in popularity with more idols including Elvis Presley , Bill Haley and the Comets, Chuck Berry and The Platters, and young men's fashion matches the times with pink shirts and charcoal grey suits.
Hurricane Diane hits the northeast United States, killing 200 and causing over $1 billion in damage
The St. Lawrence Seaway opens to Ocean Vessels from Montreal to US ports on the Great Lakes
Disneyland opens in California
The New Synthetic Material Polyurethane used in more and more everyday goods
Rosa Parks arrest in Montgomery Alabama sets the American Civil Rights Movement in Motion
First pocket transistor radios available
Fish Fingers are marketed by Bird's Eye
The first Atomically generated power is used in the US
Ray Kroc starts the McDonald's fast food restaurant chain.
First Guinness Book of World Records Published
"The Mickey Mouse Club" debuts on ABC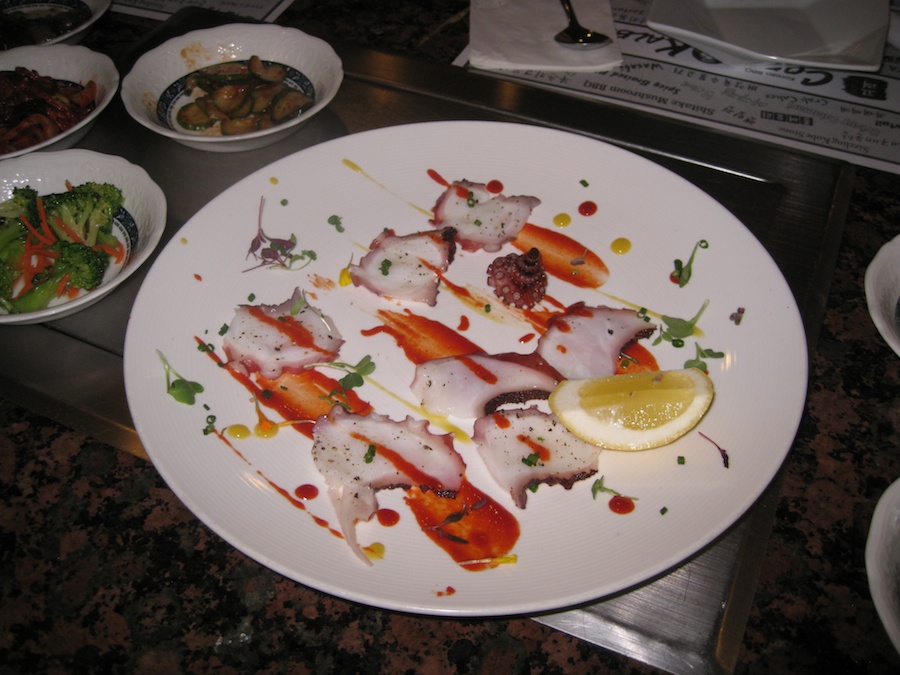 This is NOT confetti... We celebrated at the local Korean restaurant! Octopus carpaccio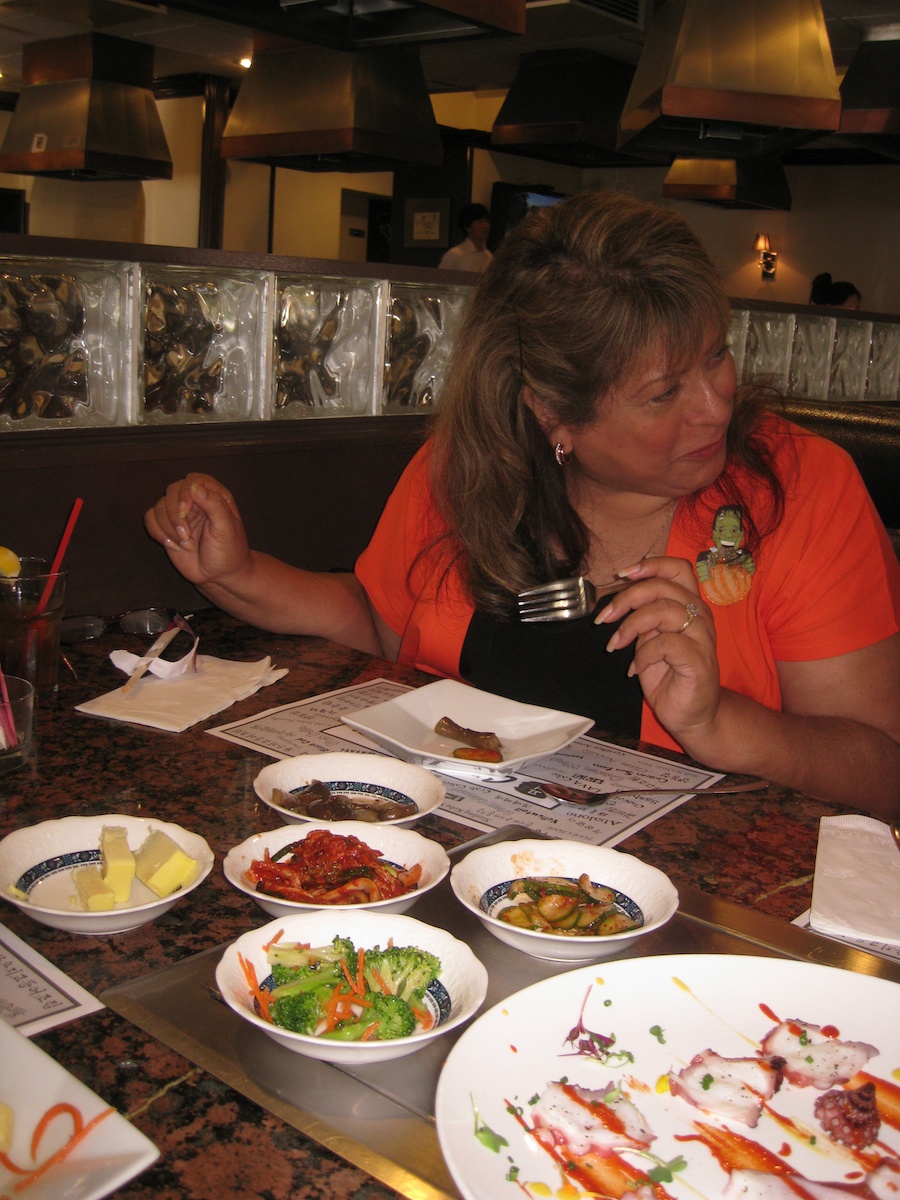 Vicky could not turn down a celebration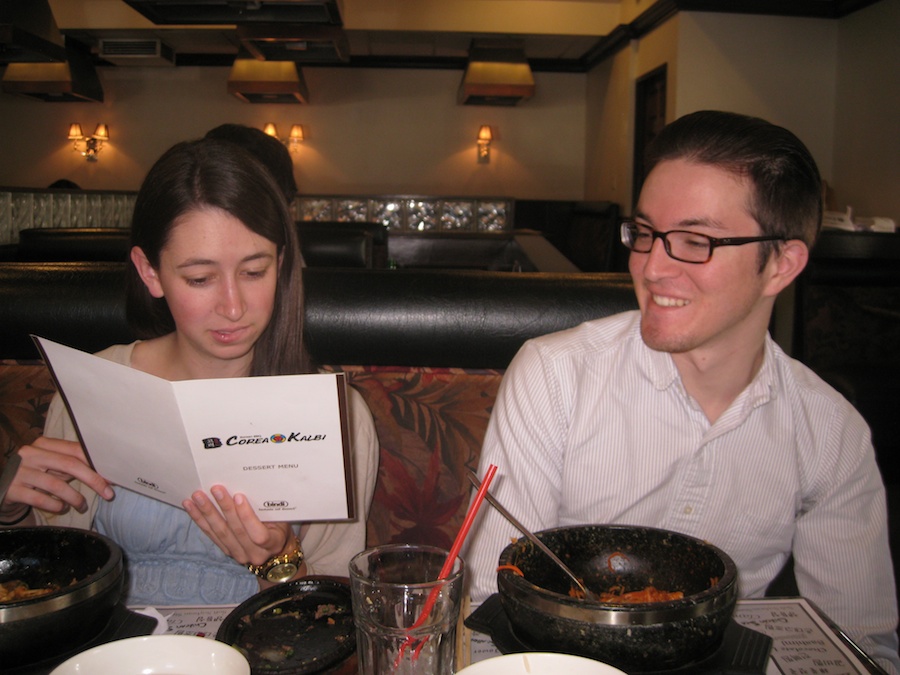 Hannah and Thomas make their decisions

Vicky decided to point... Her first Korean experience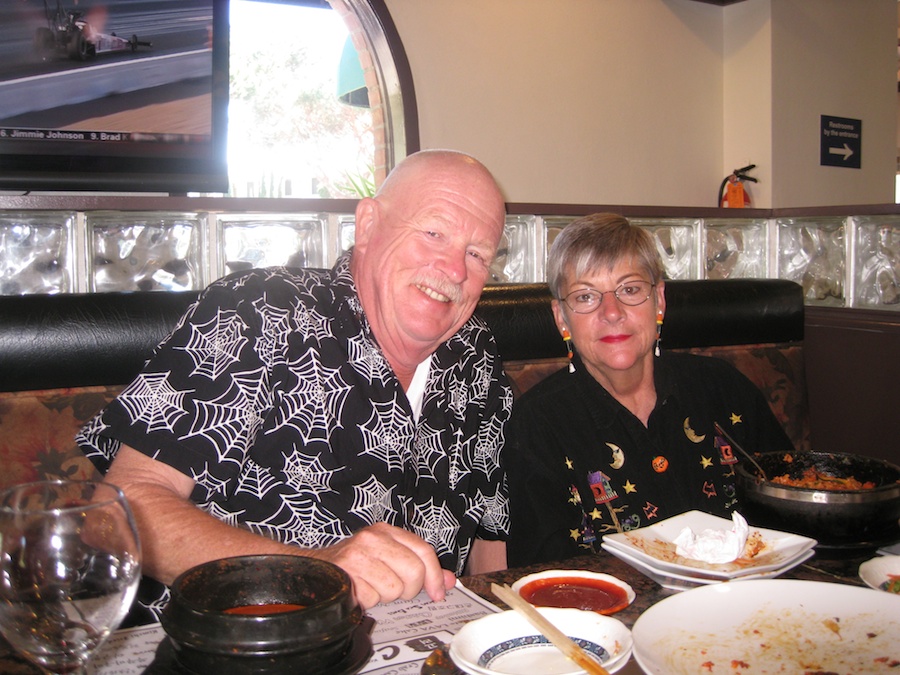 We were dressed for Halloween

The camera for some reason recorded too fast but we are really singing Happy Birthday????