Cruising With The Kids
Cruising by boat is a lifestyle that involves living for extended time on a boat while traveling from place to place for pleasure. Cruising generally refers to trips of a few days or more, and can extend to round-the-world voyages.


We went cruising for four days visiting San Diego, Catalina, and Mexico! Hannah and Lisa Porter joined us for the short but well needed vacation! Well all had a ball as the ship was ready for fun!
San Diego First Stop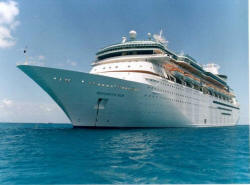 There's a magical place in San Diego where you can stretch out a hand to feed a gentle giraffe, rub noses with an endangered rhino or look deep into the eyes of a California Condor — The San Diego Wild Animal Park, one of the few places on earth where rare and exotic species roam free.

Board the Wgasa Bush Railway for a 55-minute tour past herds of elephants, giraffe, zebra, and other endangered species. Trek through the Heart of Africa, a 32-acre safari adventure into the dense forests and grassy savannas of Africa.
Next Stop, Catalina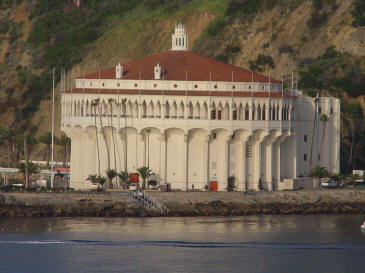 Catalina, 26 miles across the sea... and a whole lot of fun! In the 1920s, in an effort to generate tourism towards Catalina, William Wrigley Jr. tried to convince Gertrude Ederle, who had just become famous as first woman to swim across the English Channel in 1926, to swim from Catalina to the mainland which was roughly the same distance. She declined, so he launched the 1927 Wrigley Ocean Marathon: offering $25,000 to the first person to cross the channel, with $15,000 for the first finisher of "the fair sex." Out of a field of 102, only one man finished, Canadian swimmer George Young, finishing 15 hours and 44 minutes after the start. The two women who came the closest were awarded $2,500 each.
Ensenada, Mexico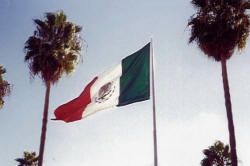 Ensenada, known as Baja's "Love Boat" port, is no longer a sleepy resort town. Each year, some 4.5 million visitors descend on this seaside city 68 miles from the border, joining 325,000 residents. Fishing, processing and shipping have made Ensenada Mexico's second busiest port. The city is backed by small mountain ranges. Due to its location on the Pacific Ocean and Mediterranean latitude, the weather tends to be mild year-round. Although the winter rain season is short and the area is prone to prolonged droughts, Ensenada sits in the heart of a wine country that is widely regarded as the best in Mexico.