Disneyland Here We Come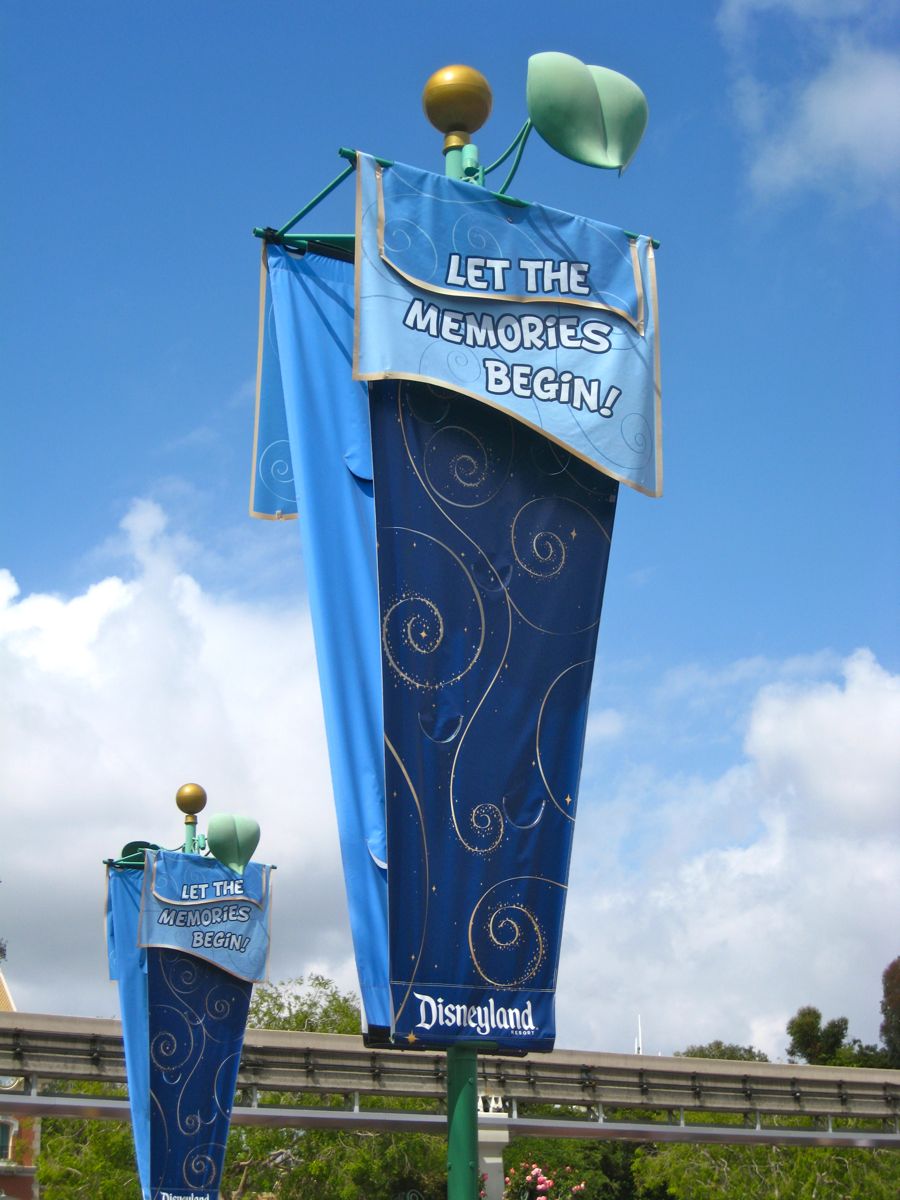 t Memories do begin here... and we ALWAYS remember Mom!
15 Things My Mother Taught Me!
1. My mother taught me TO APPRECIATE A JOB WELL DON: - "If you're going to kill each other, do it outside -- I just finished cleaning!"
2. My mother taught me RELIGION: - "You better pray that will come out of the carpet."
3. My mother taught me about TIME TRAVEL: - "If you don't straighten up, I'm going to knock you into the middle of next week!"
4. My mother taught me LOGIC: - "Because I said so, that's why!"
5. My mother taught me FORESIGHT: - "Be sure you wear clean underwear in case you're in an accident."
6. My mother taught me IRONY: - "Keep laughing and I'll give you something to cry about."
7. My mother taught me about OSMOSIS: - "Shut your mouth and eat your supper!"
8. My mother taught me about CONTORTIONISM: - "Will you look at the dirt on the back of your neck!"
9. My mother taught me about STAMINA: - "You'll sit there 'til all that spinach is finished."
10. My mother taught me about WEATHER: - "It looks as if a tornado swept through your room."
11. My mother taught me how to solve PHYSICS PROBLEMS: - "If I yelled because I saw a meteor coming toward you, would you listen then?"
12. My mother taught me about HYPOCRISY: - "If I've told you once, I've told you a million times -- don't exaggerate!!!"
13. My mother taught me THE CIRCLE OF LIFE: - "I brought you into this world, and I can take you out."
14. My mother taught me about BEHAVIOR MODIFICATION: - "Stop acting like your father!"
15. My mother taught me about ENVY: - "There are millions of less fortunate children in this world who don't have wonderful parents like you do!"
Return To Disneyland

We used to take Mom to Disneyland on Mother's Day
Rita has been gone We often stop and say hello knowing she loved Disneyland so much.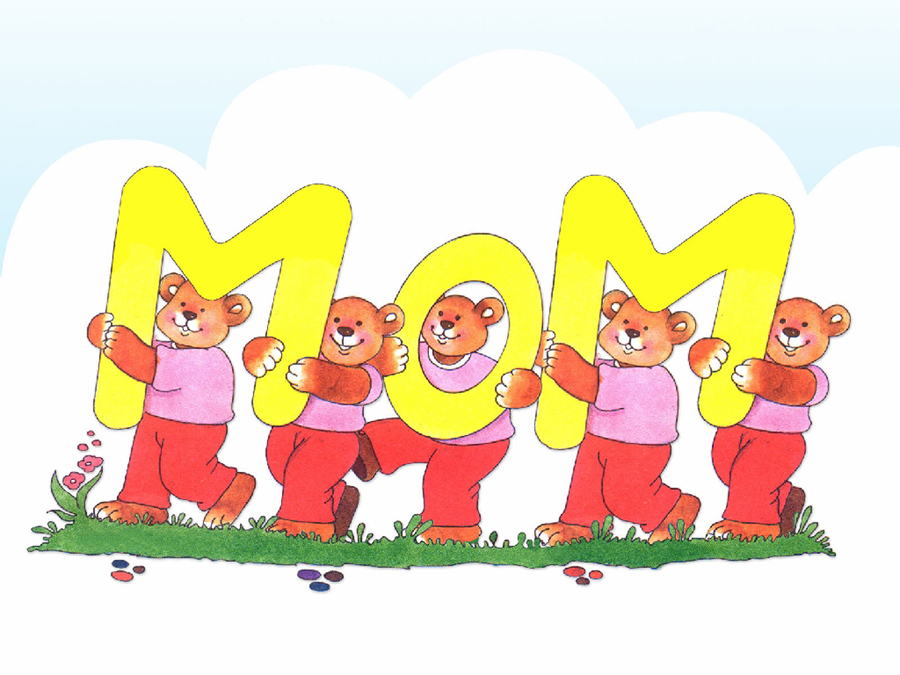 The Railroad Station Clock Gives Us Our Time Hack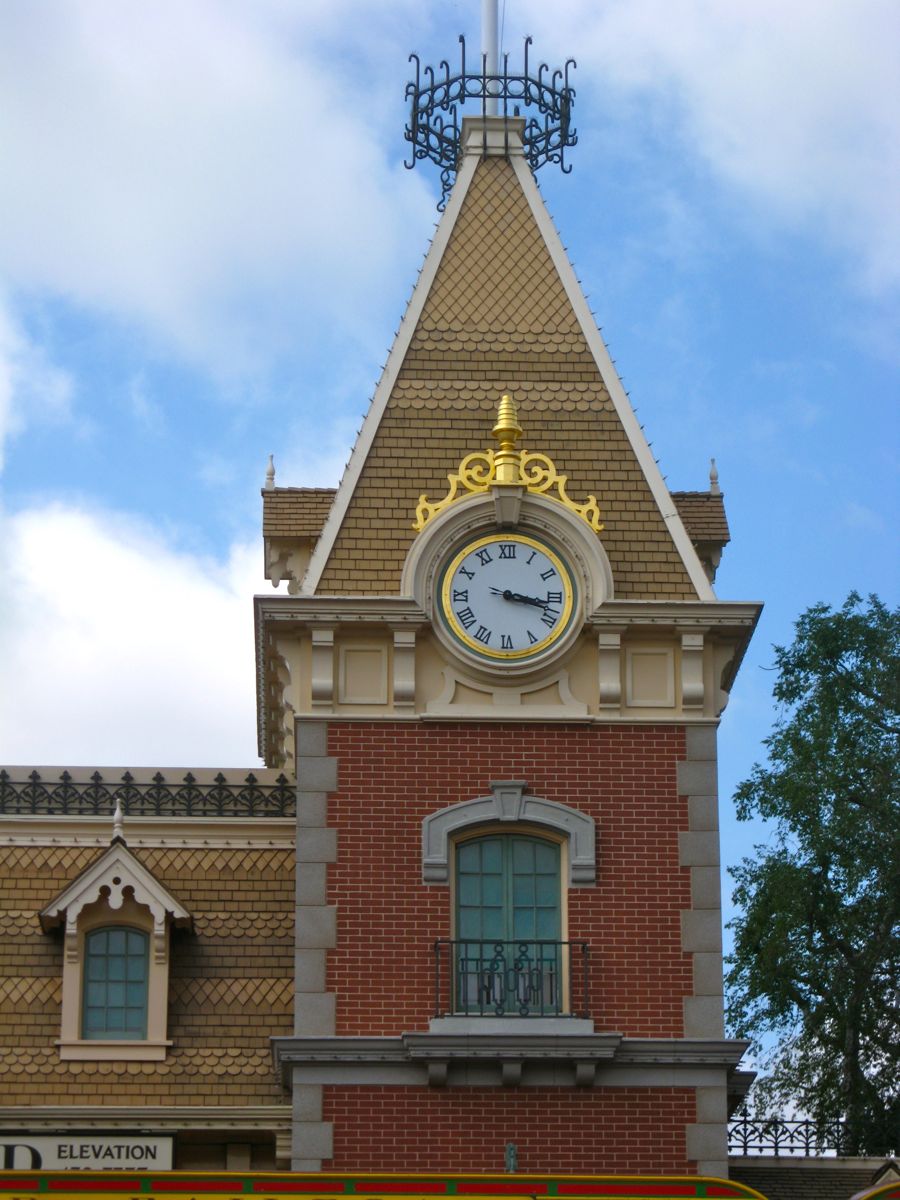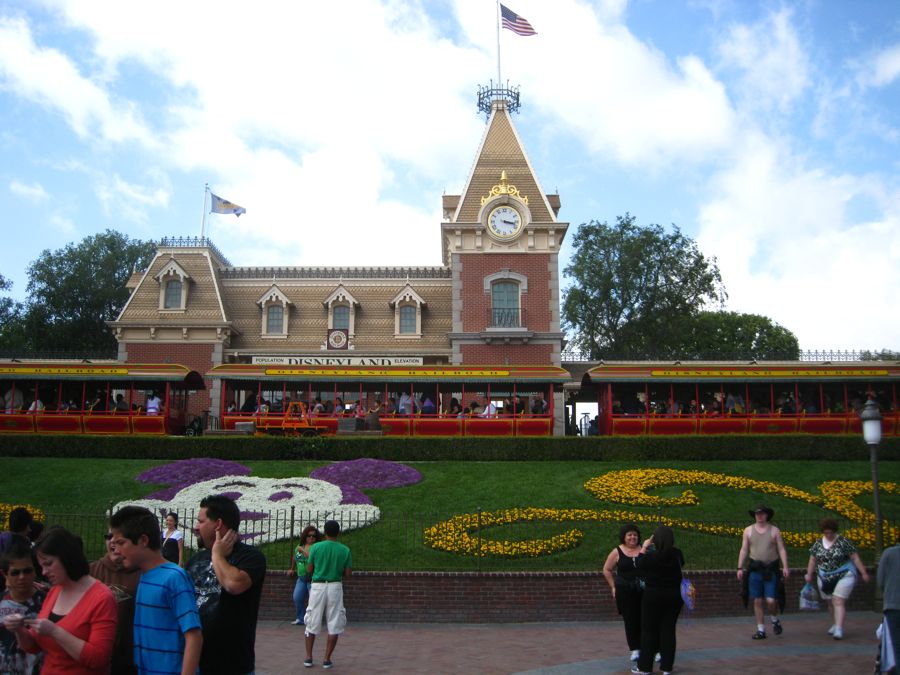 A beautiful California day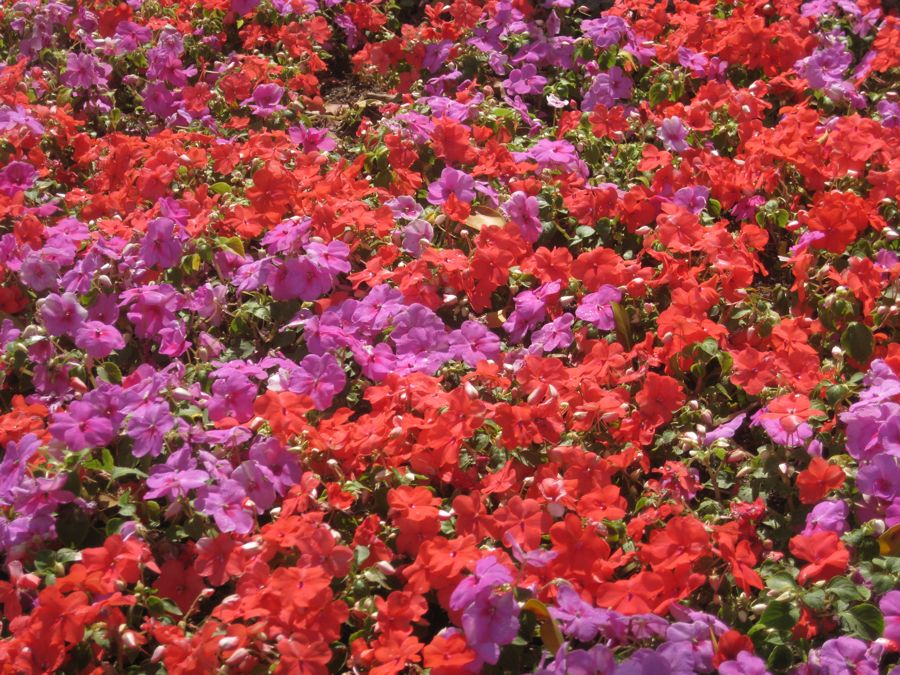 The Disneyland flowers were simply fantastic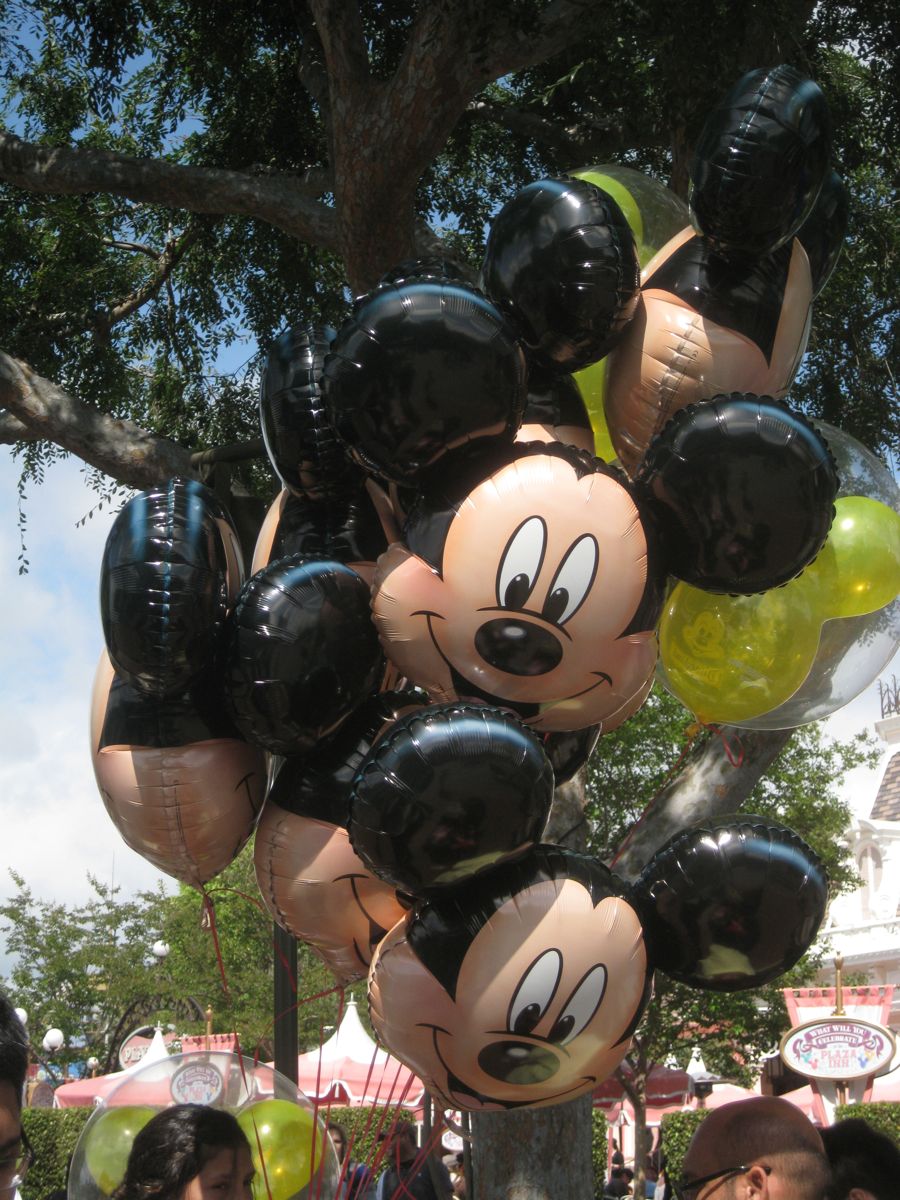 Mickey was watching us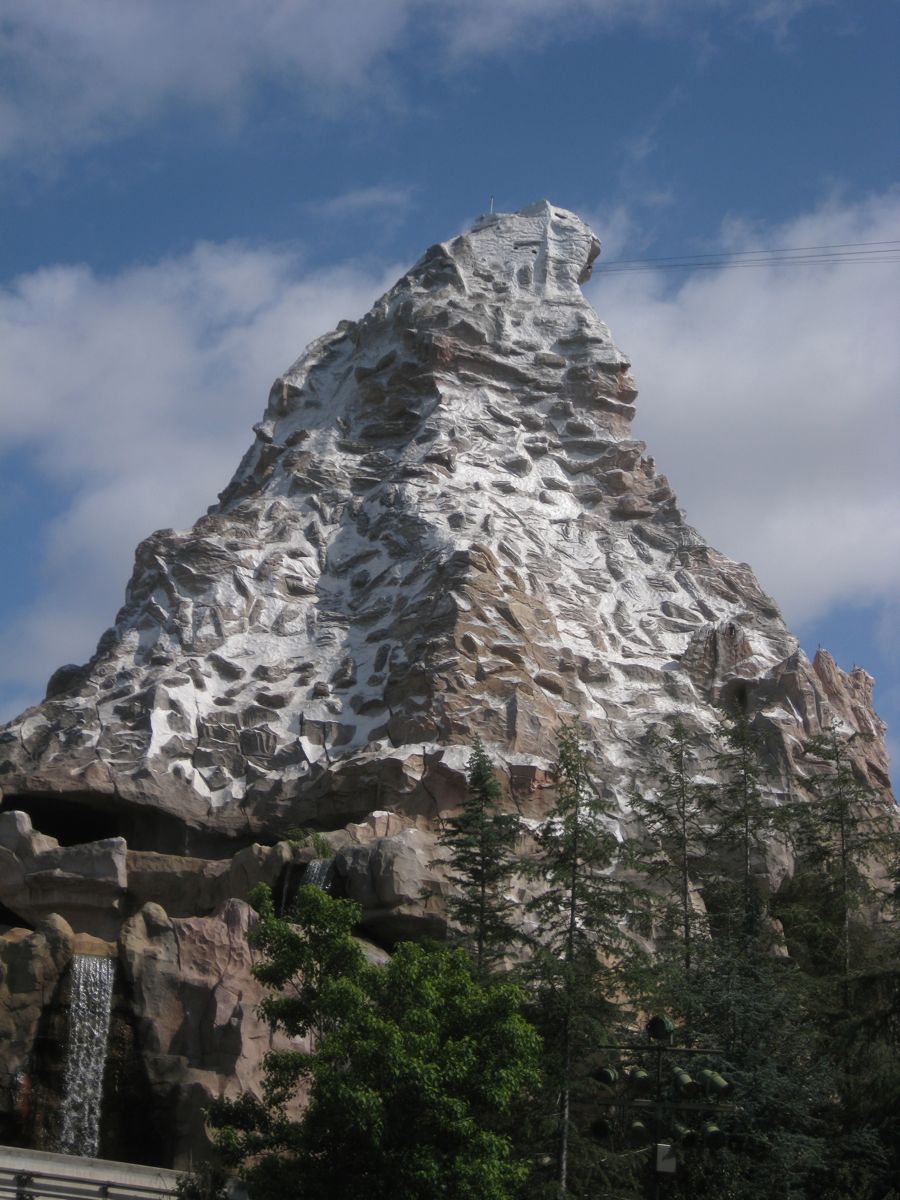 The Matterhorn looked especially tall today
Did You Know? - During the construction of the park, dirt from the excavation of the Castle's moat was piled up in an area between Fantasyland and Tomorrowland. After opening it was dubbed Holiday Hill and improved with benches and pathways to encourage its use as a picnic area. After the opening of the Disneyland Skyway in 1956 Walt Disney conceived the idea of having a toboggan ride on the mountain with real snow but the logistics caused vehement objections by Disneyland Construction Chief Joe Fowler.
In this period the hill began to be known as Snow Hill. By now instead of picnicking the main use of the hill was as a nighttime Lovers' lane, much to Disney's dismay. New wild mouse style roller coasters got the attention of Disneyland executives who began to consider applying this emerging technology to the creation of a toboggan-themed coaster ride on an artificial mountain at the site
The structure was also intended to act as a decorative overlay to camouflage the central pylon of the Skyway. Having the mountain be based on (and named for) the Matterhorn grew from Disney's extended vacation in Switzerland in the period during the filming of Third Man on the Mountain. He was impressed by the beauty of the real Matterhorn, and merged the toboggan ride concept with the thoughts of a bobsled coaster ride that would run around and through the structure.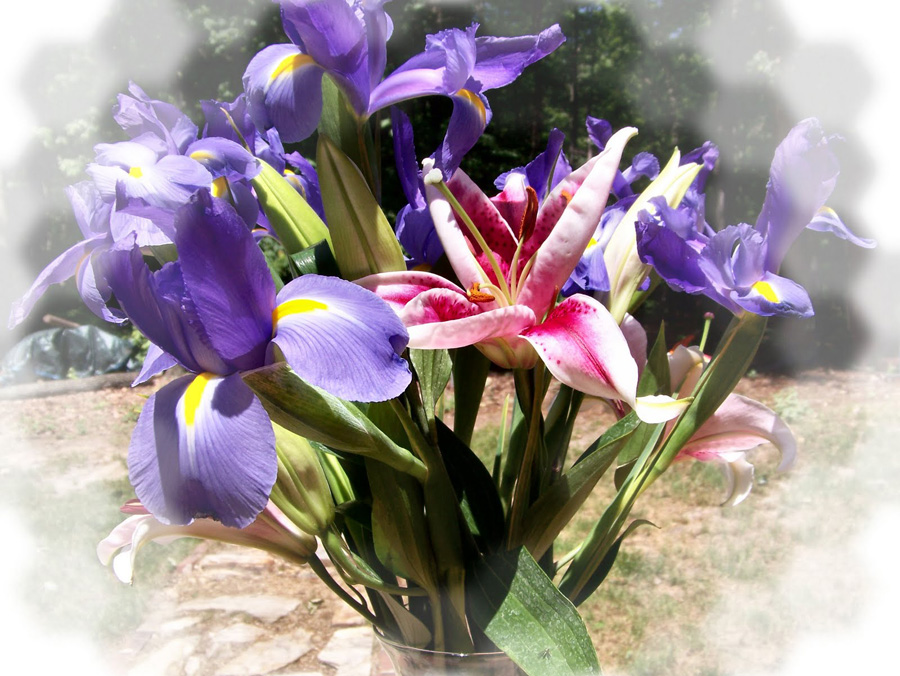 One must go to Storybook Land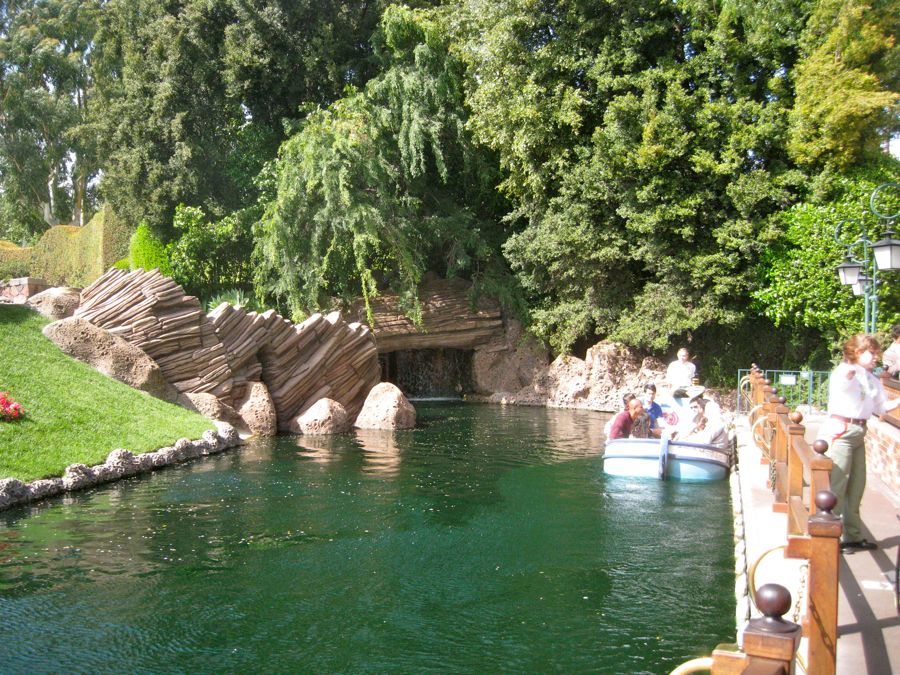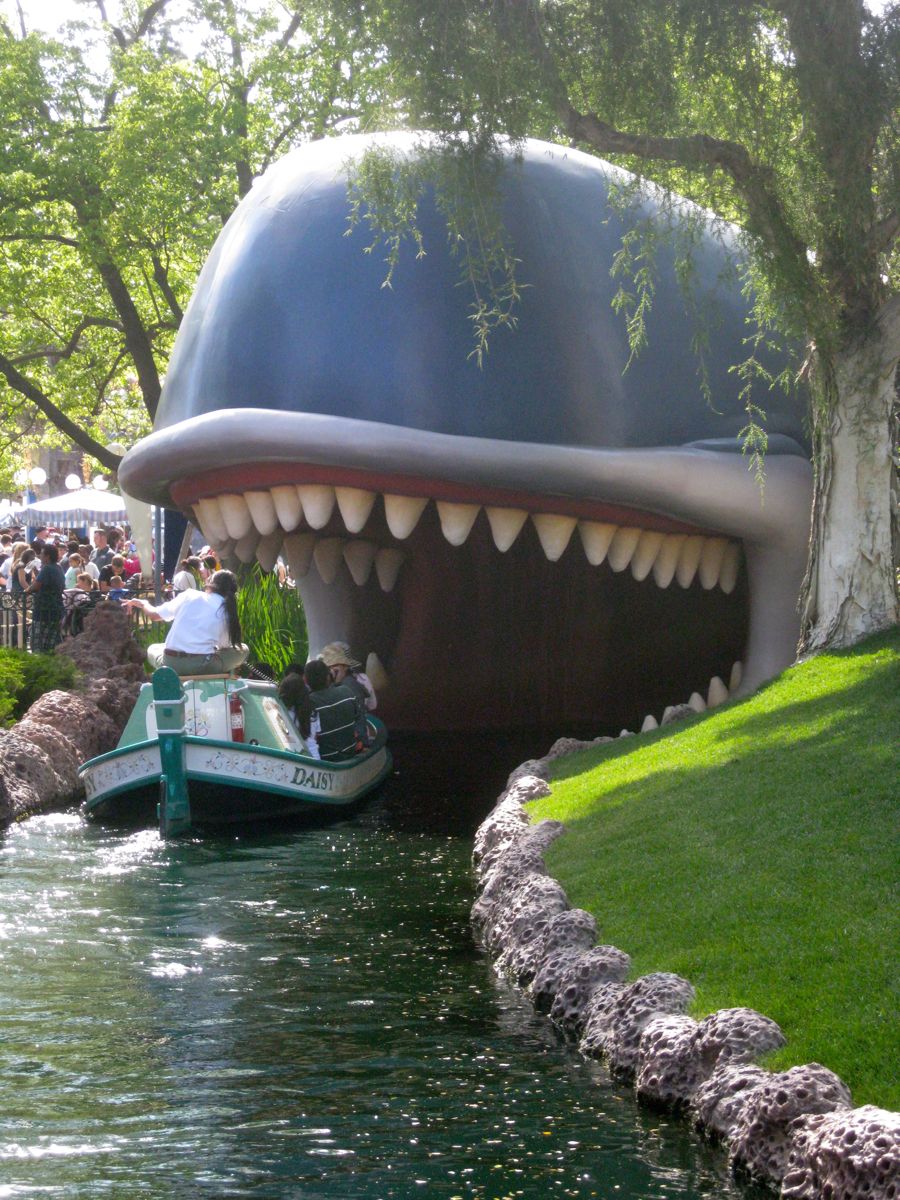 Say "Ah"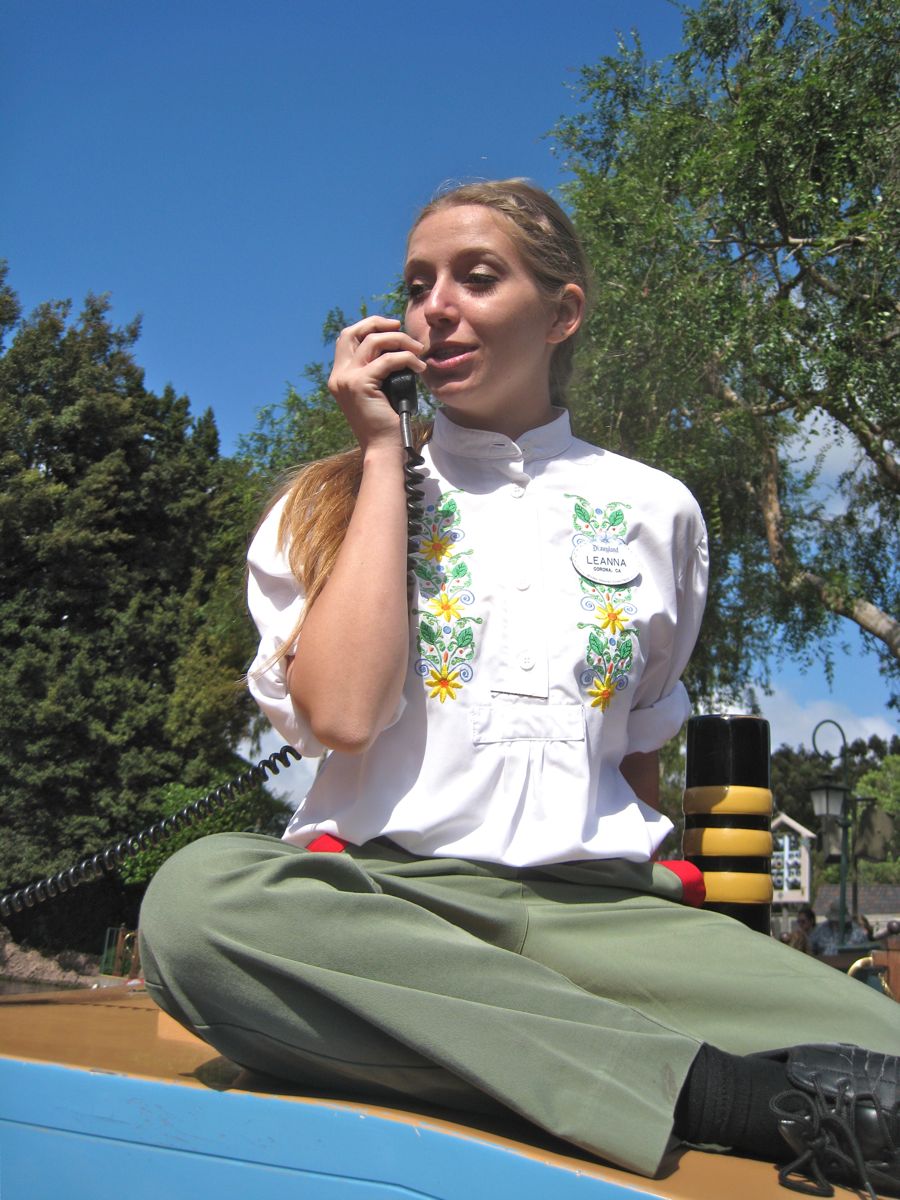 Our Captain (Leanna) was beautiful and kept us safe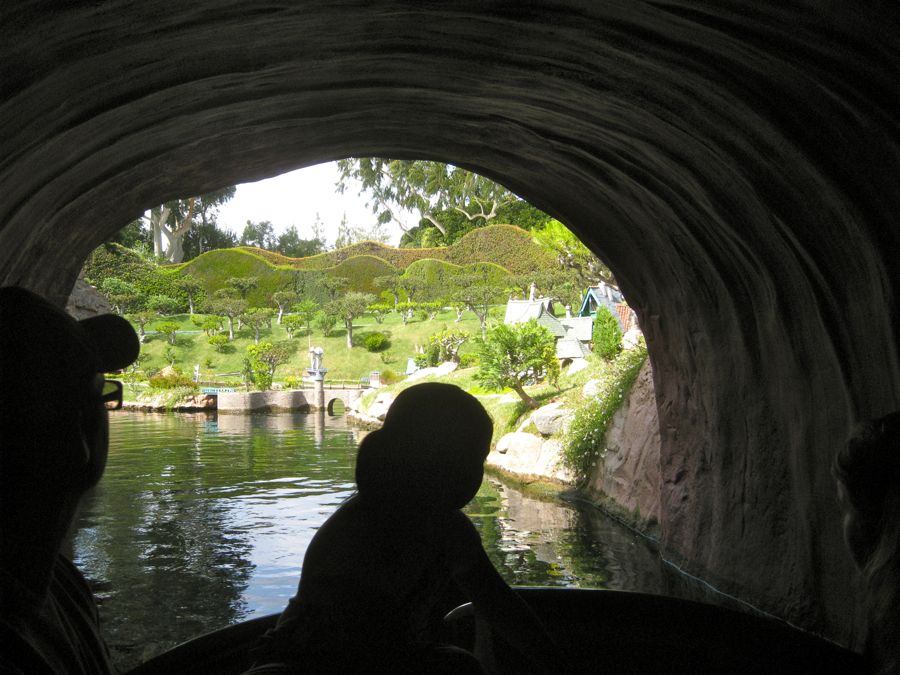 We tried to honk the horn in tghe tunnel but alas... no horn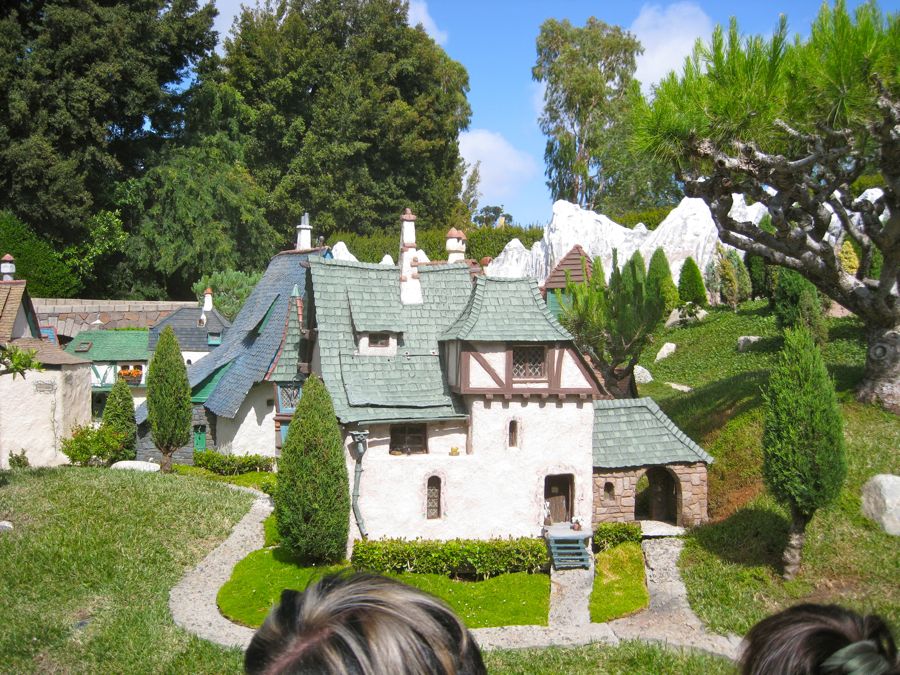 Always amazing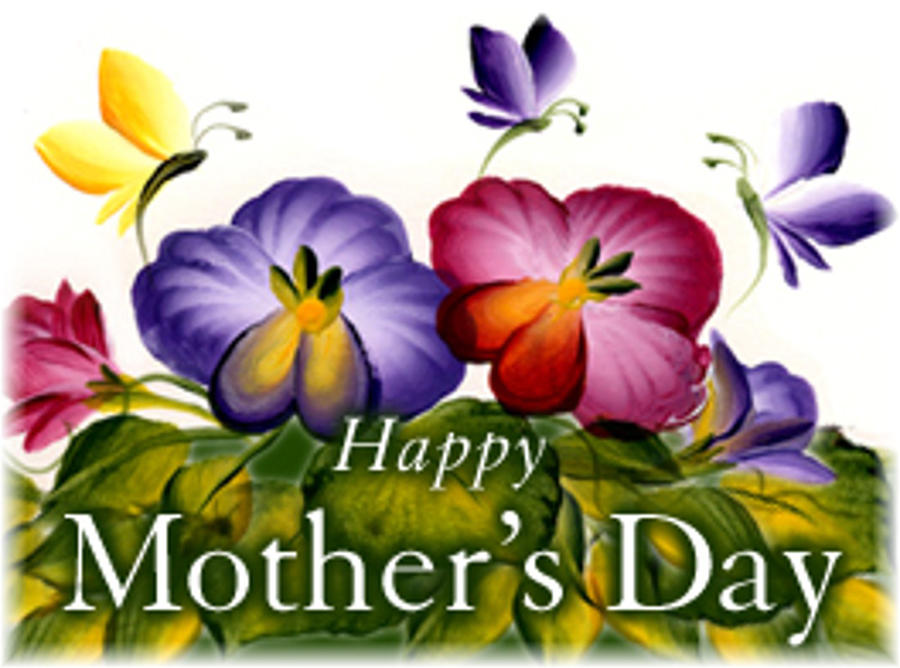 Looks like you could walk up to it... But it is only 12 inches tall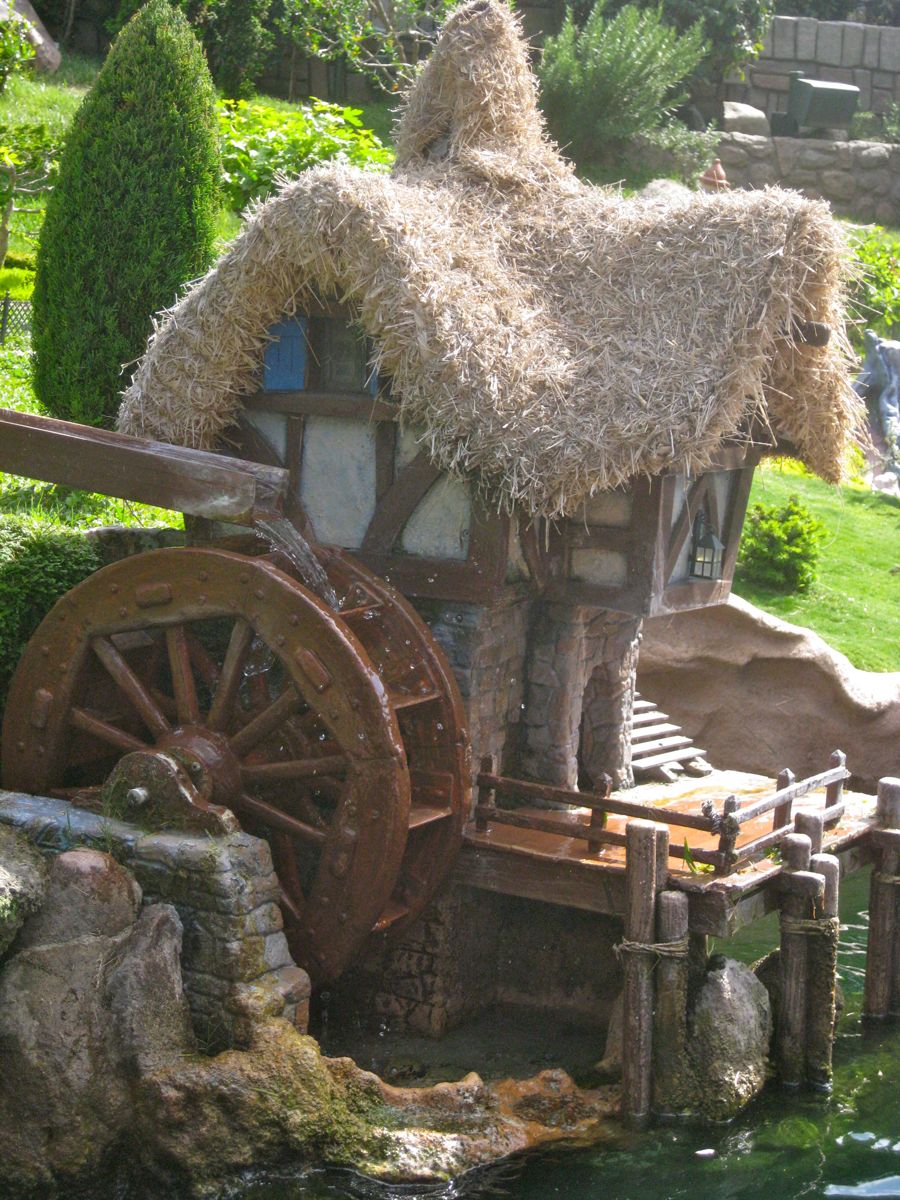 New thatched roof - There are more thatched roofs in the United Kingdom and Ireland than in any other European country. Good quality thatching straw can last for more than 45–50 years when applied by a skilled thatcher.
Did You Know? - The tradition of thatching has been passed down from generation to generation for thousands of years,[citation needed] and numerous descriptions of the materials and methods used in England over the past three centuries survive in archives and early publications. In equatorial countries thatch is the prevalent local material for roofs, and often walls.
There are diverse building techniques from the ancient Hawaiian hale shelter made from the local ti leaves, lauhala or pili grass of fan palms to the Na Bure Fijian home with layered reed walls and sugar cane leaf roofs and the Kikuyu tribal homes in Kenya. The colonisation of indigenous lands by Europeans greatly diminished the use of thatching. Thatched farmhouse in Stade.
Thatch has probably been used to cover roofs in Europe since at least the Neolithic period, when people first began to grow cereals. Wild vegetation, especially water reed (Phragmites australis), was probably used before this but no records or archaeological evidence for this have survived ".
Early settlers to the New World used thatch as far back as 1565.[citation needed] Native Americans had already been using thatch for generations. When settlers arrived in Jamestown, Virginia in 1607, they found Powhatan Indians living in houses with thatched roofs. The colonists used the same thatch on their own buildings.
In most of Europe and the UK, thatch remained the only roofing material available to the bulk of the population in the countryside, and in many towns and villages, until the late 1800s.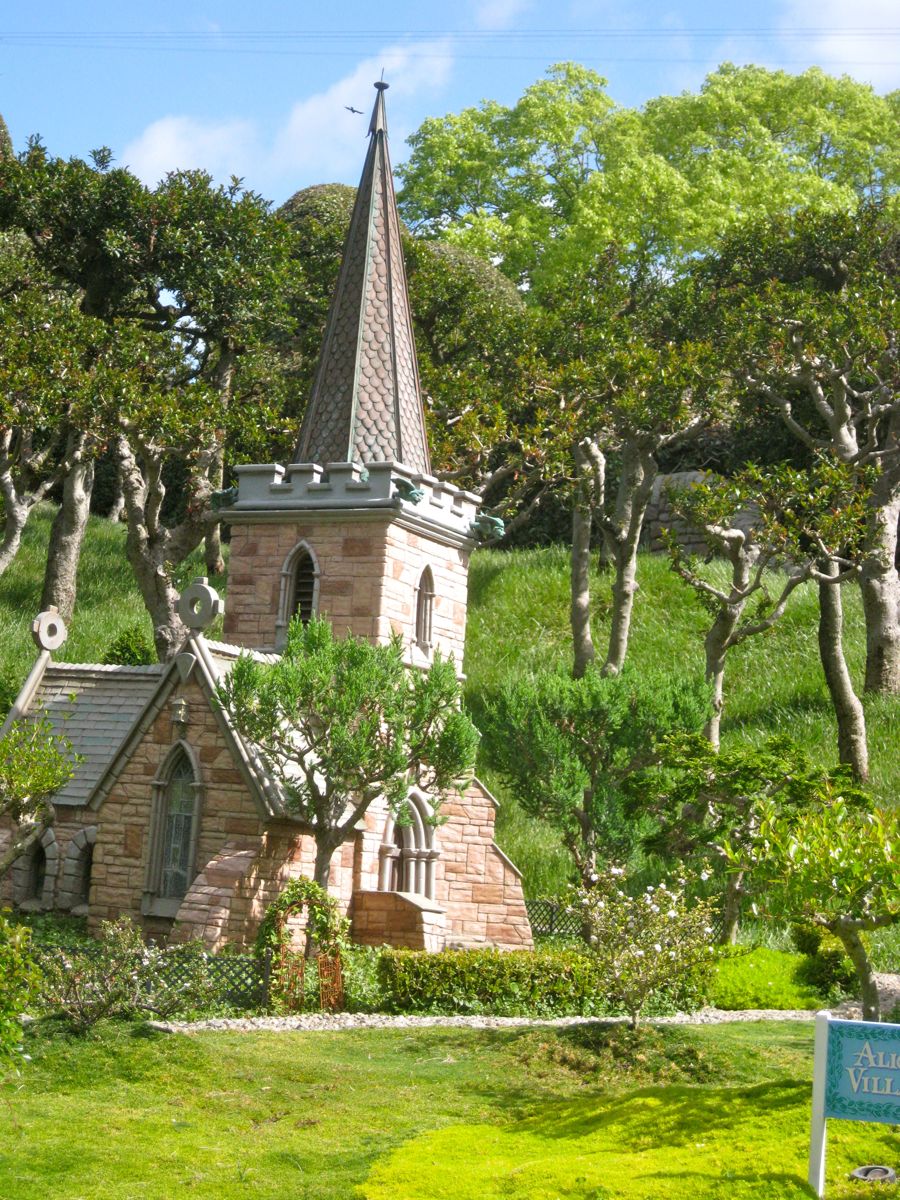 Bonsai trees make for a realistic scene

Here comes Casey Jones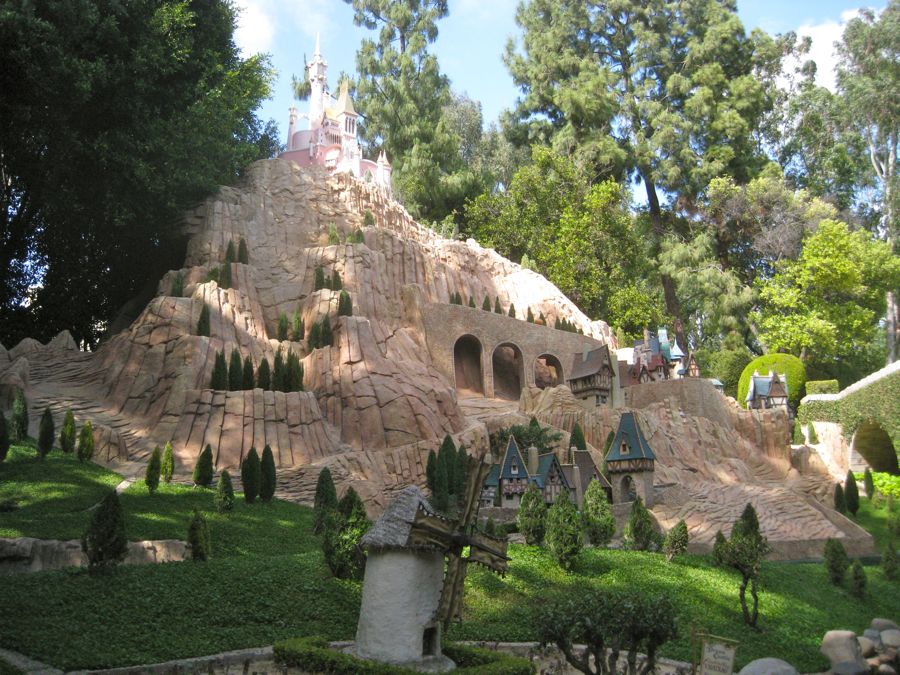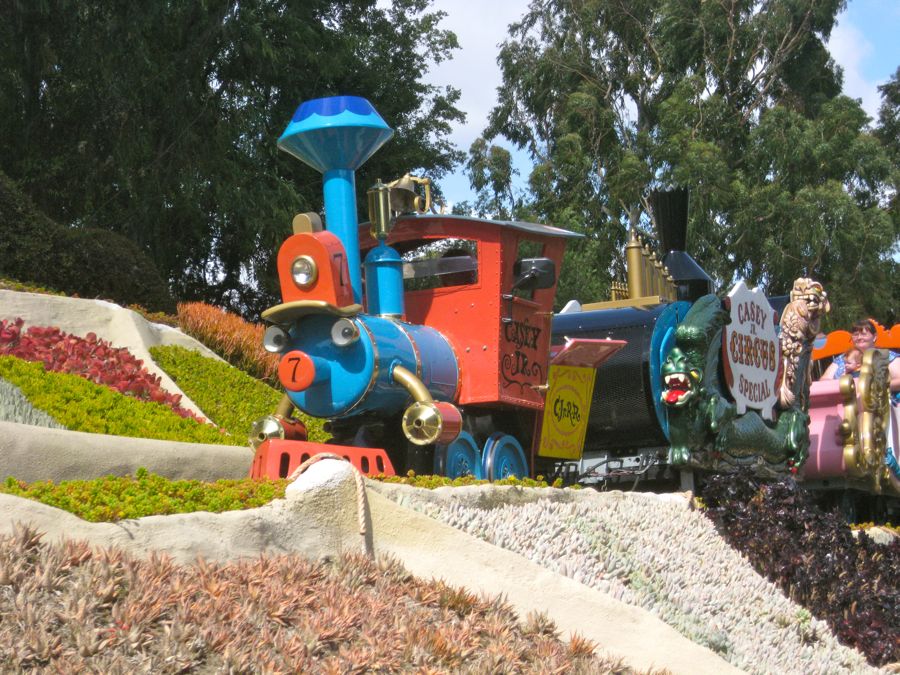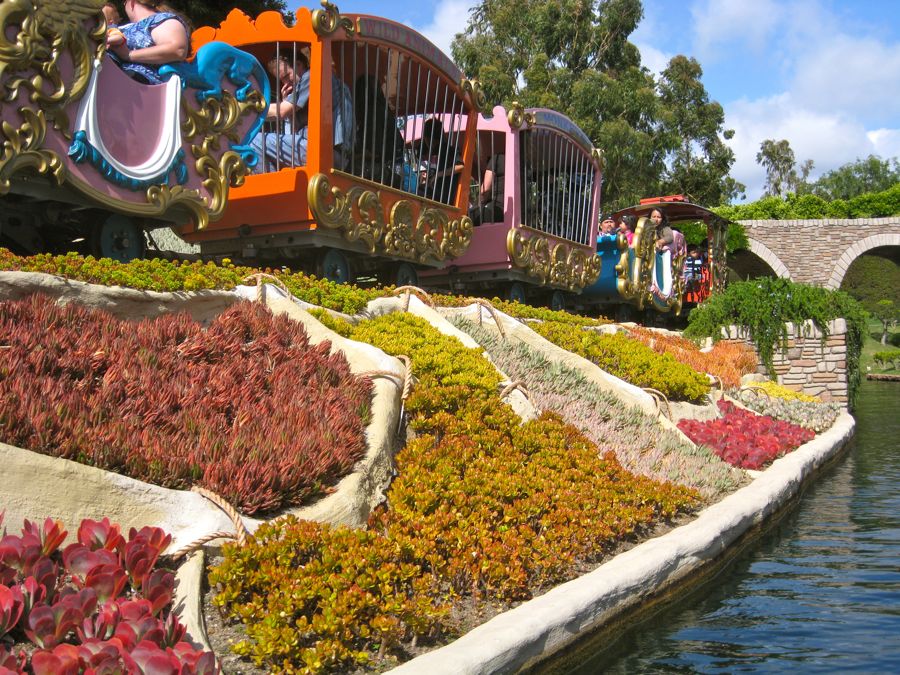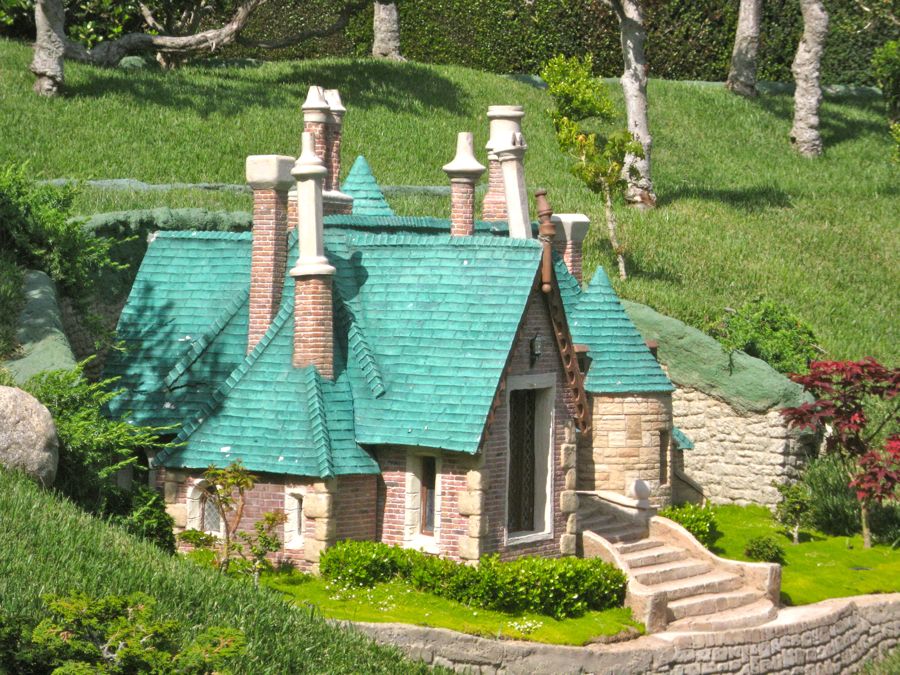 The Wind In The Willows
Did You Know? - The Wind in the Willows is a classic of children's literature by Kenneth Grahame, first published in 1908. Alternately slow moving and fast paced, it focuses on four anthropomorphised animal characters in a pastoral version of England. The novel is notable for its mixture of mysticism, adventure, morality, and camaraderie.
The Wind in the Willows was in its thirty-first printing when then-famous playwright, A. A. Milne, who loved it, adapted a part of it for stage as Toad of Toad Hall in 1929. In 1908 Grahame retired from his position as secretary of the Bank of England. He moved to the country, where he spent his time by the River Thames doing much as the animal characters in his book do; namely, as one of the most famous phrases from the book says, "simply messing about in boats".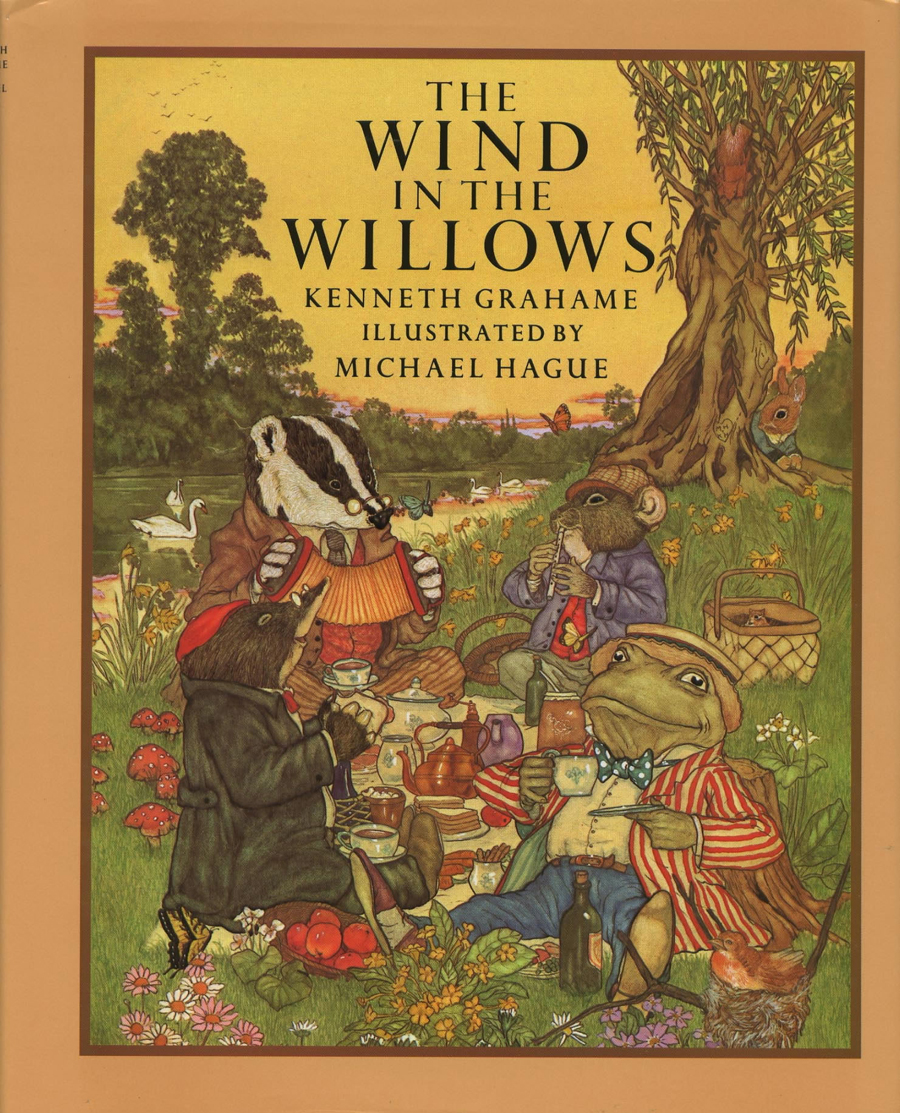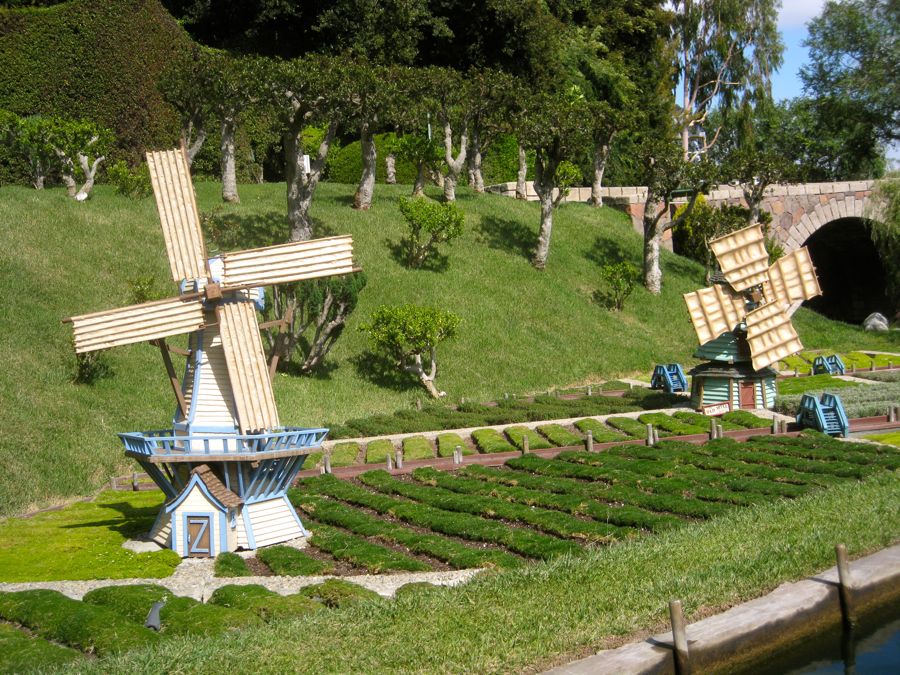 Even the clouds were to scale this afternoon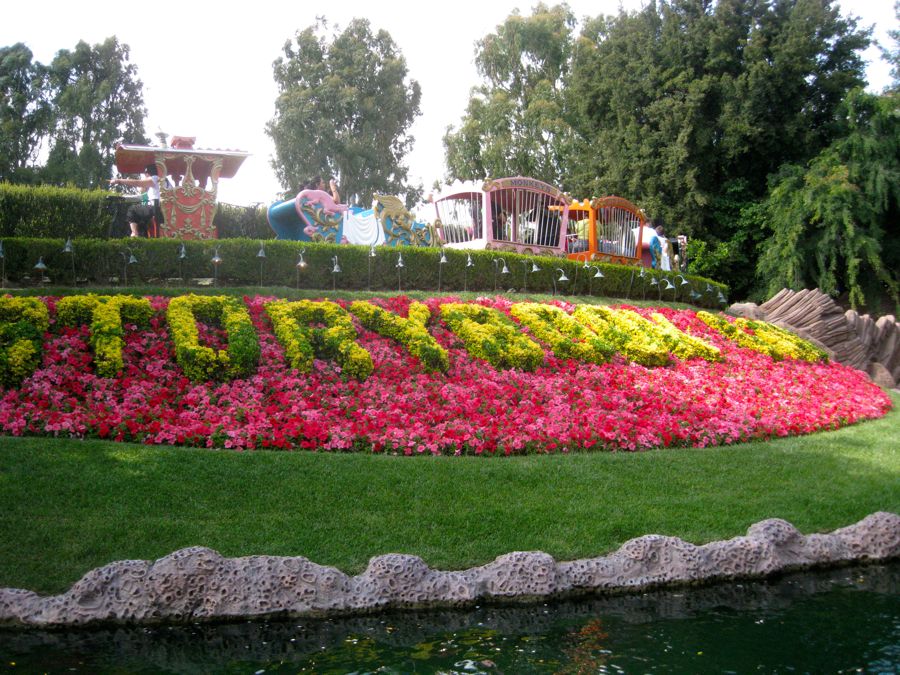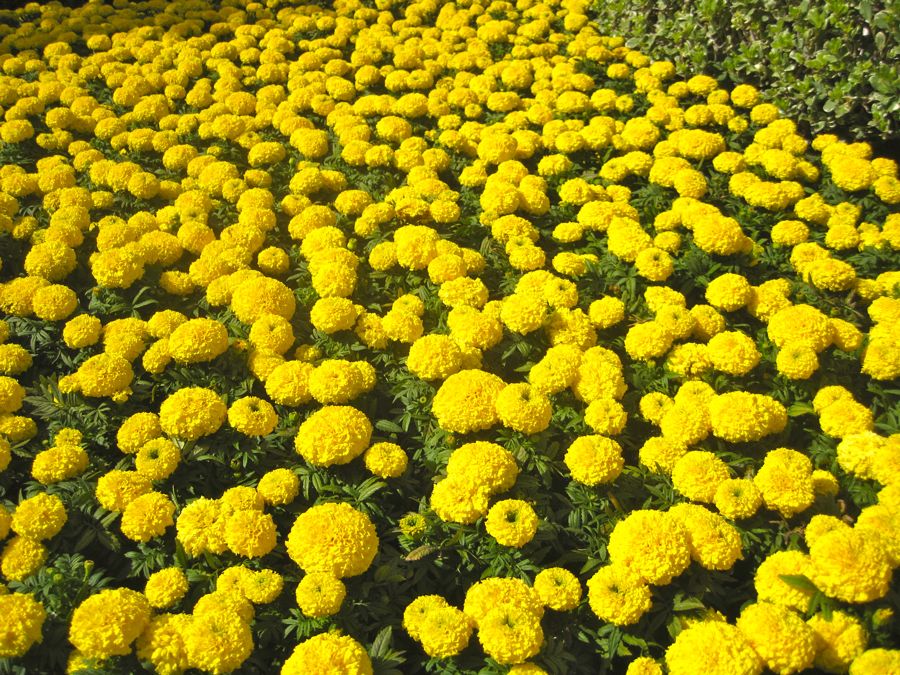 Chrysanthemums were magnificent
Did You Know? - The name Chrysanthemum is derived from the Greek, chrysos (gold) and anthos (flower).

We wanted to ride the ghost train but alas, the line was way too long
The Flag Retreat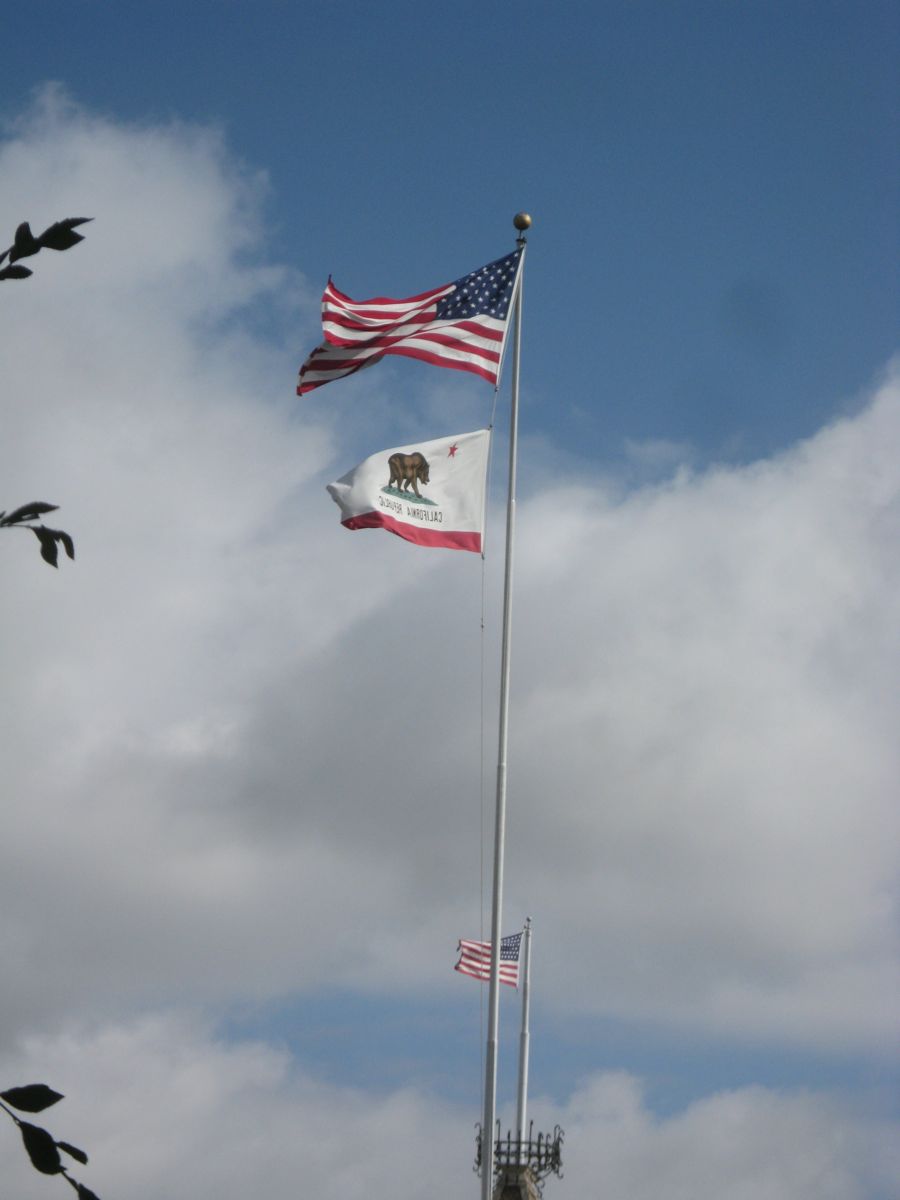 God Bless Our Country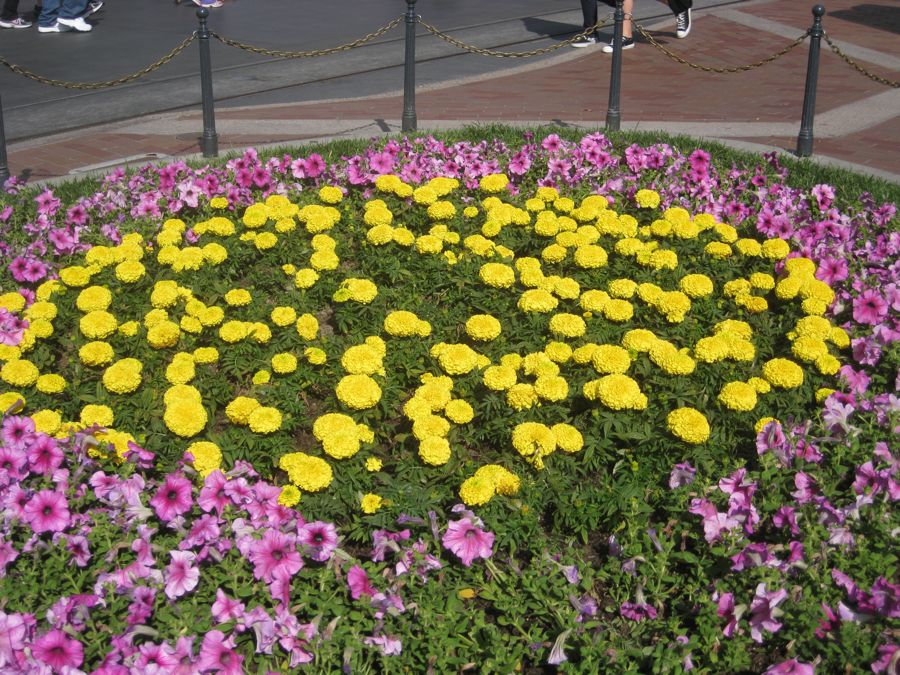 Colors everywhere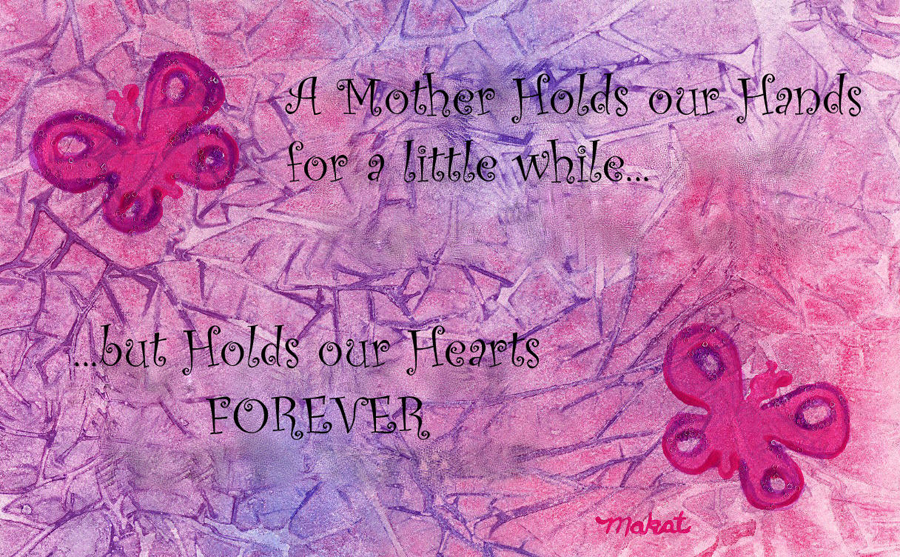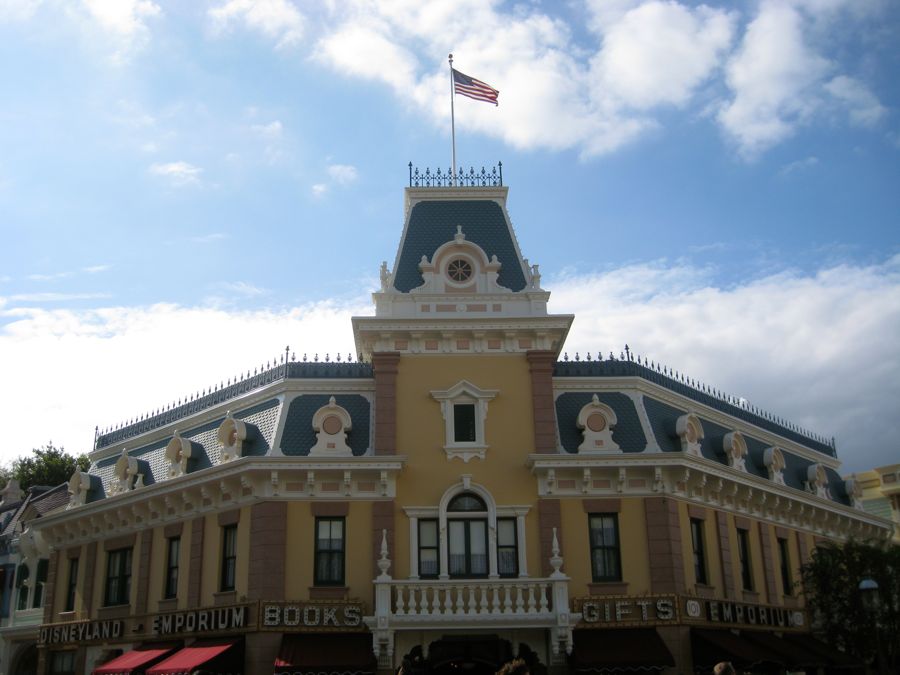 The store just completed its makeover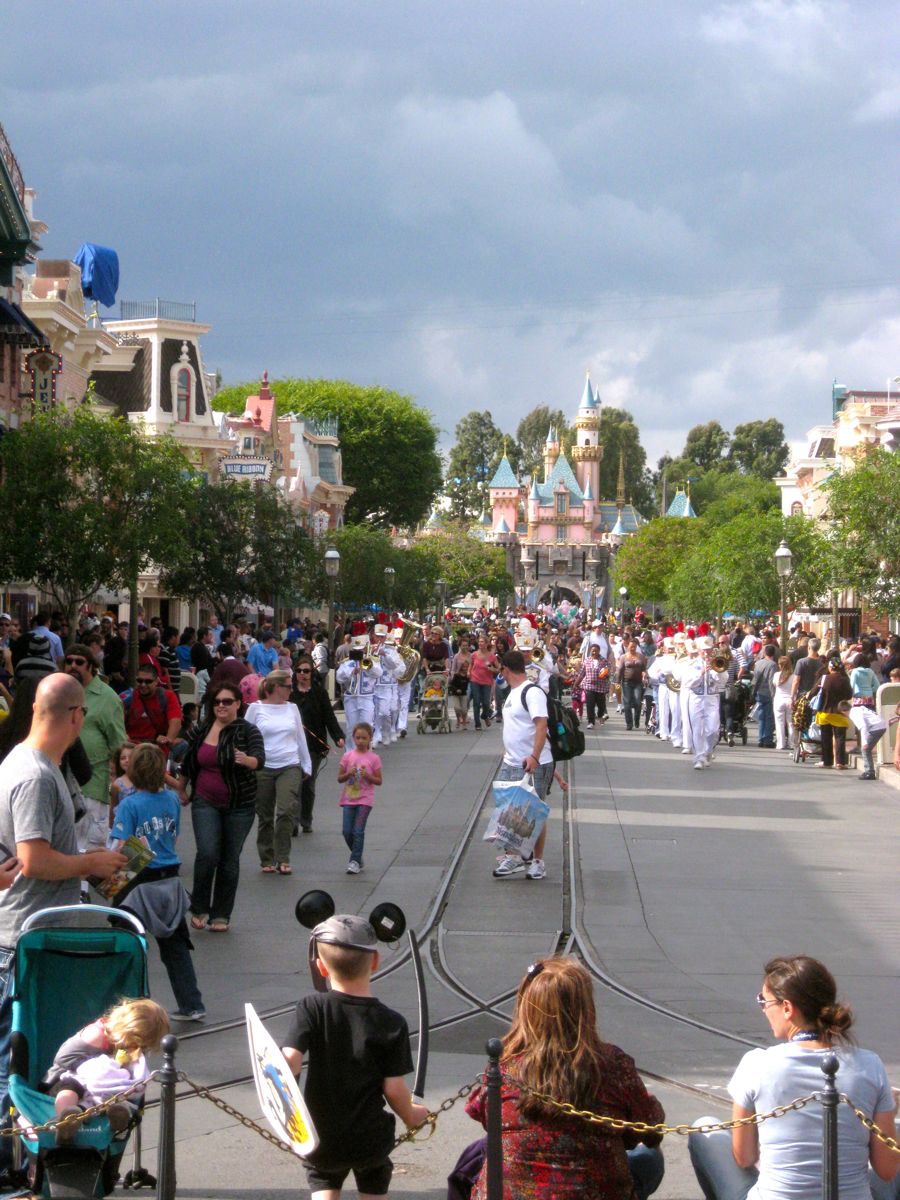 Ta ta ra ta ta - Here comes the Disneyland Band
Did You Know? - The Disneyland Band, which has been part of the park since its opening, plays the role of the Town Band on Main Street, U.S.A. It also breaks out into smaller groups like the Main Street Strawhatters, the Hook and Ladder Co., and the Pearly Band in Fantasyland.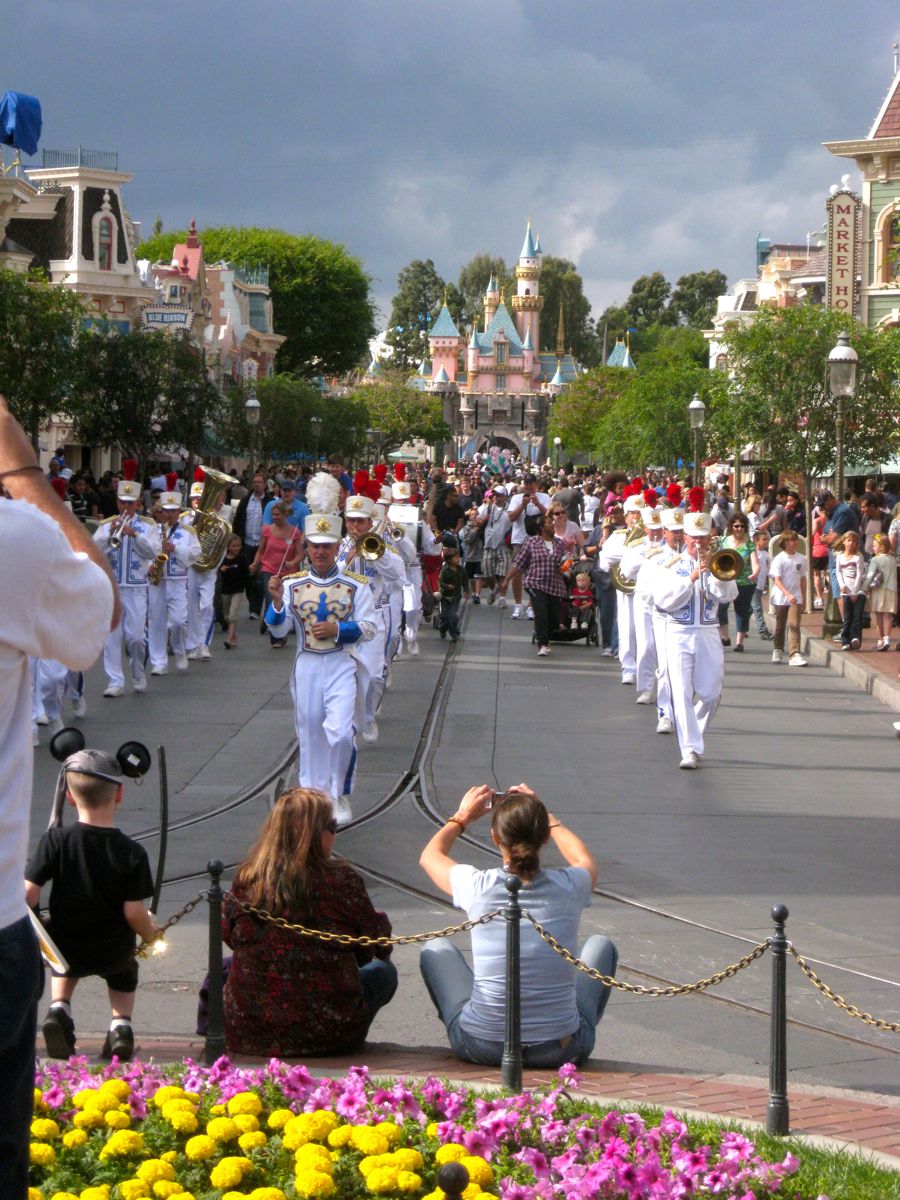 Right down Mainstreet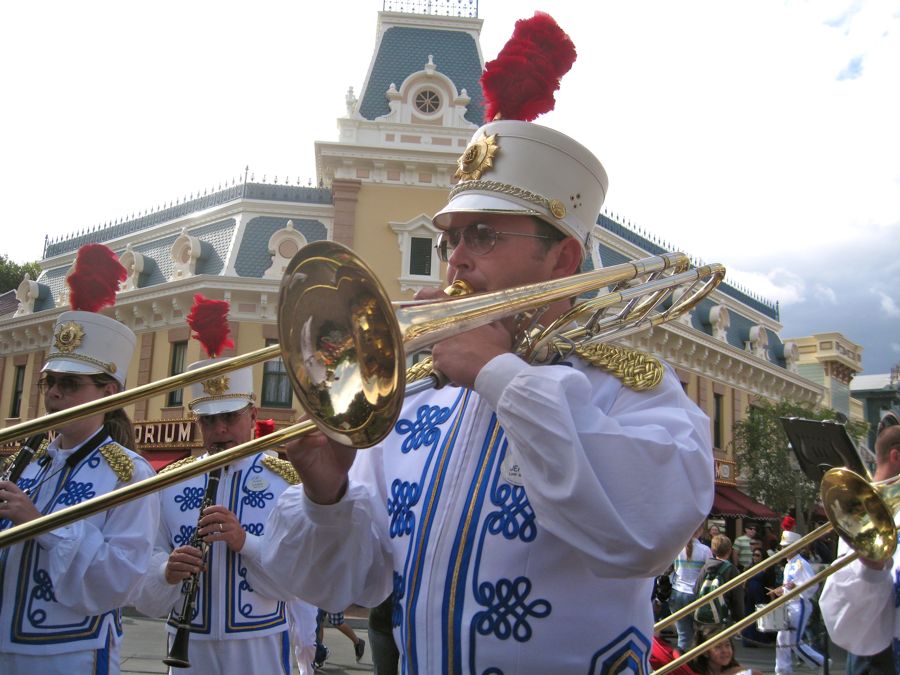 We had a ring-side seat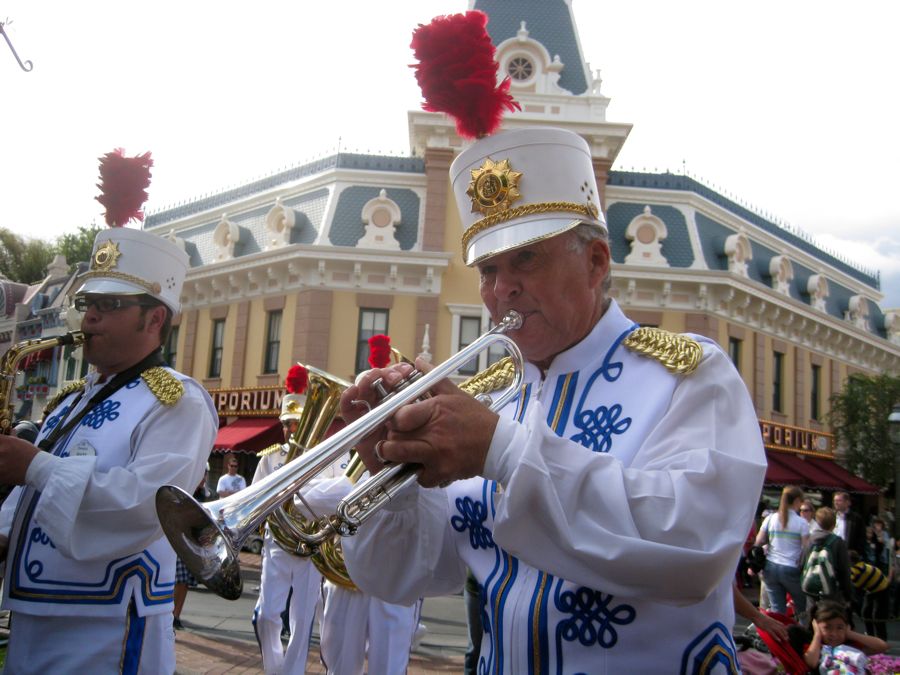 Hello there...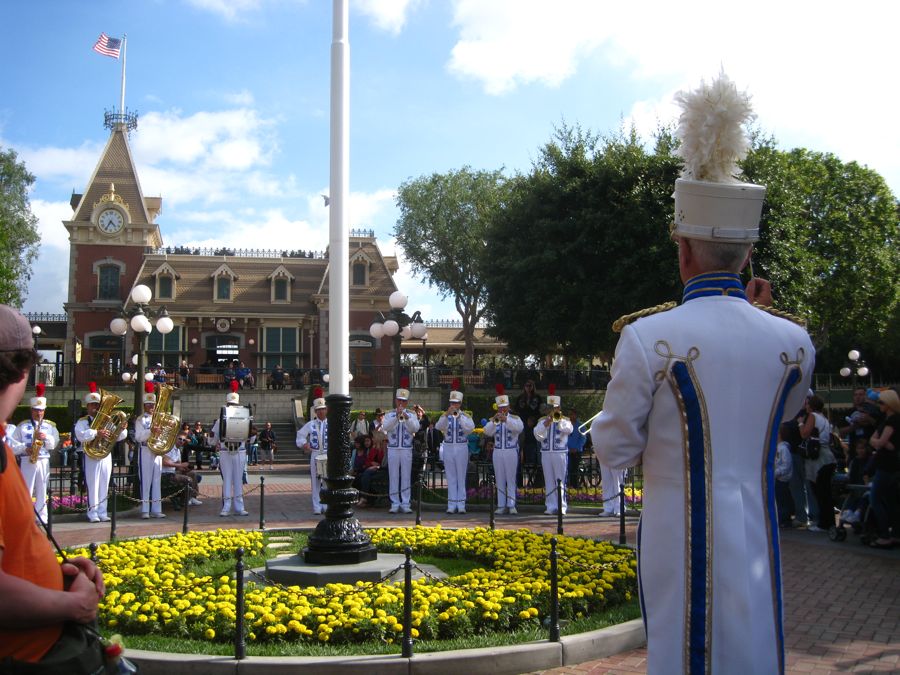 Time for some old fashioned patriotism

Honoring our soldiers... A special time

"It's five o'clock somewhere, right??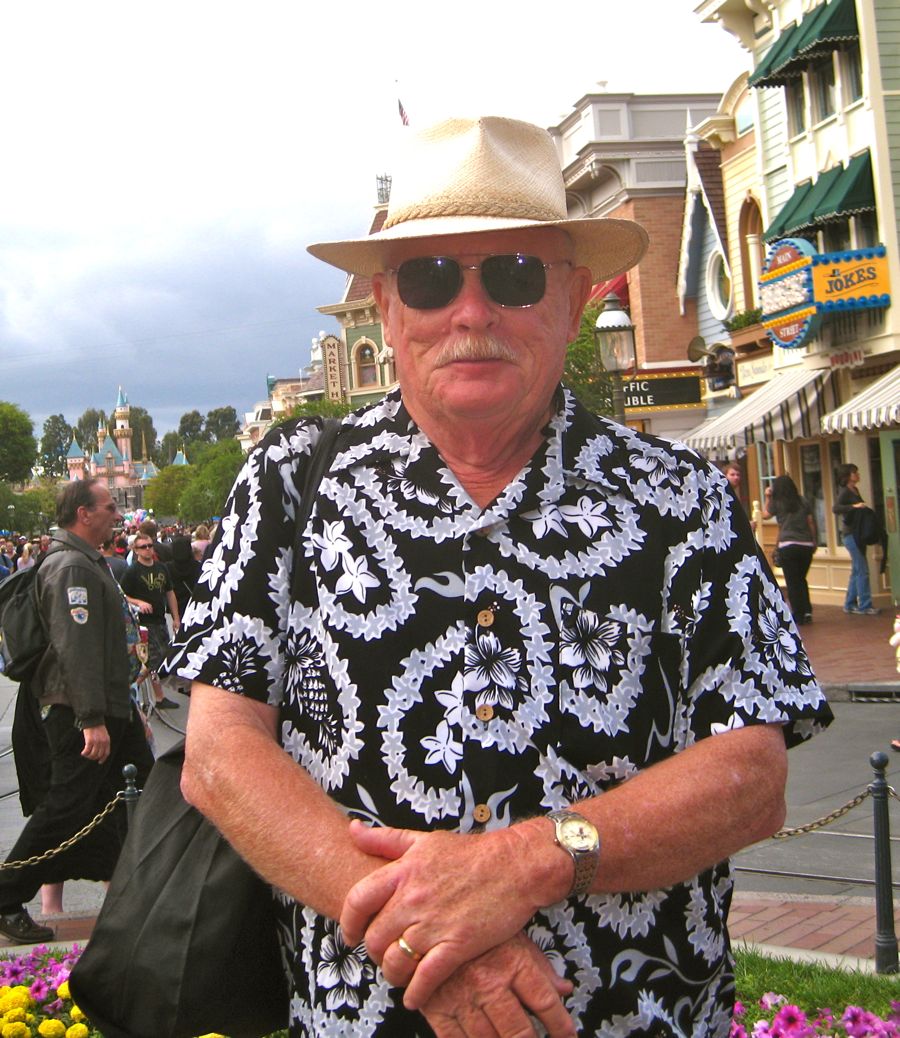 Paul was here... No, really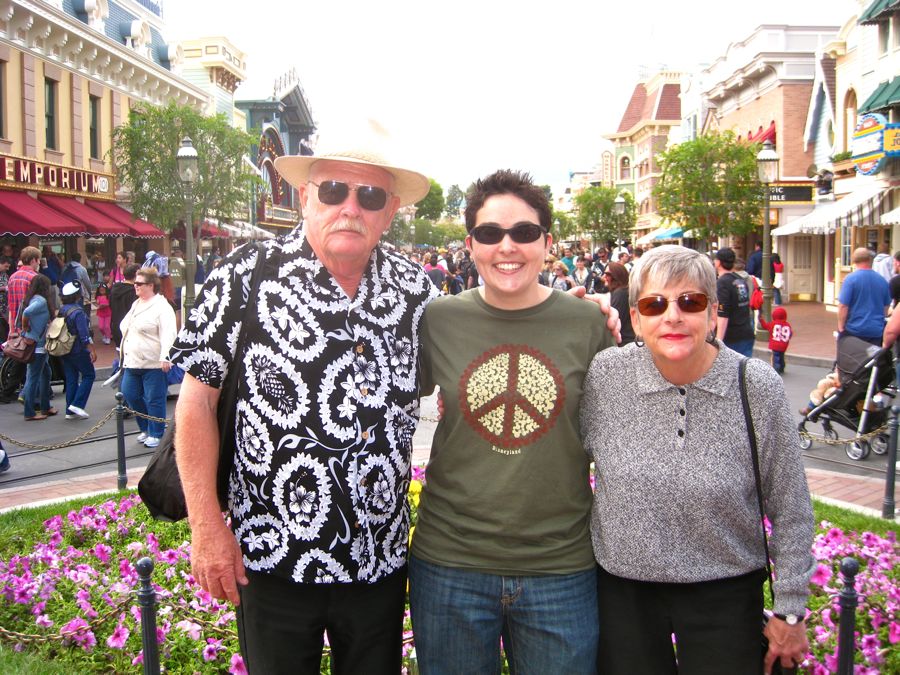 Surprise... Paul and Sheri coordinated the surprise via texts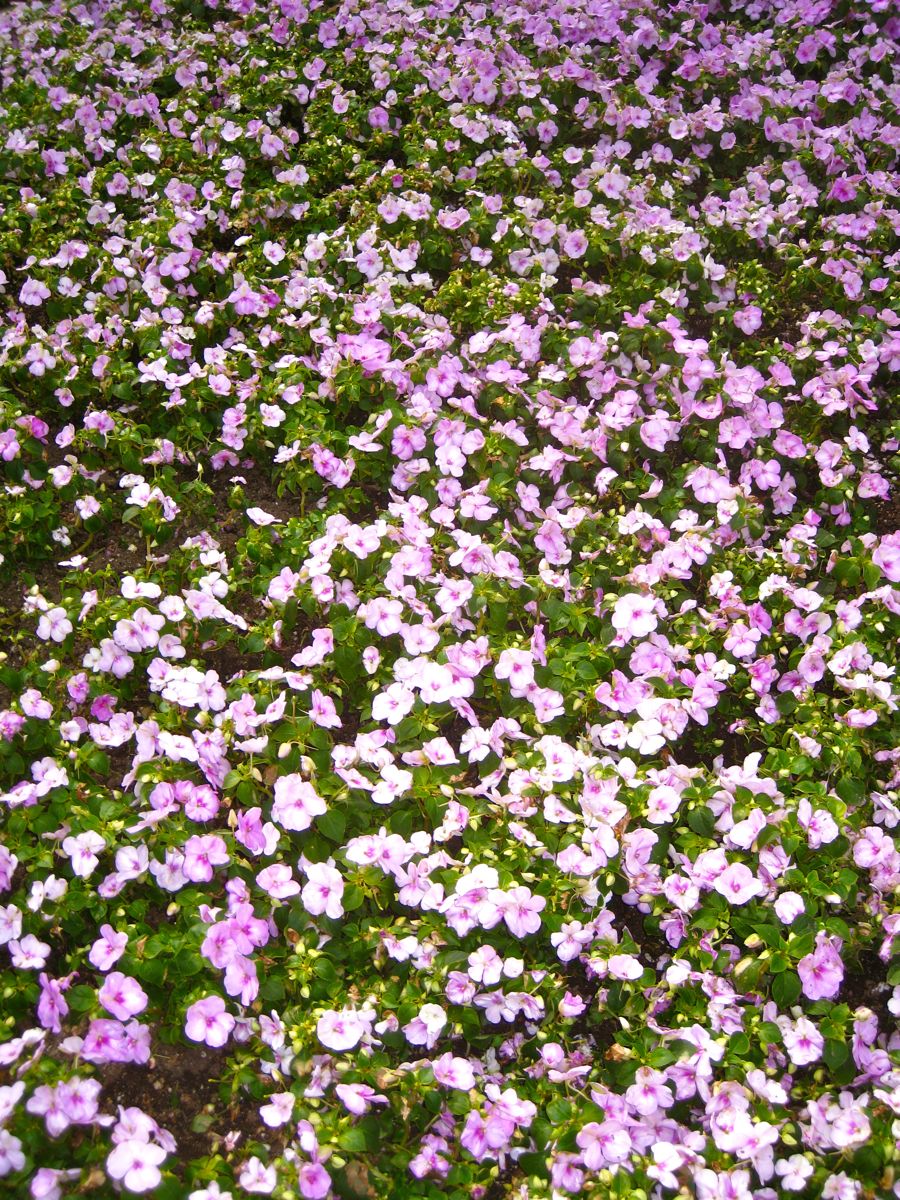 Almost like they were hand painted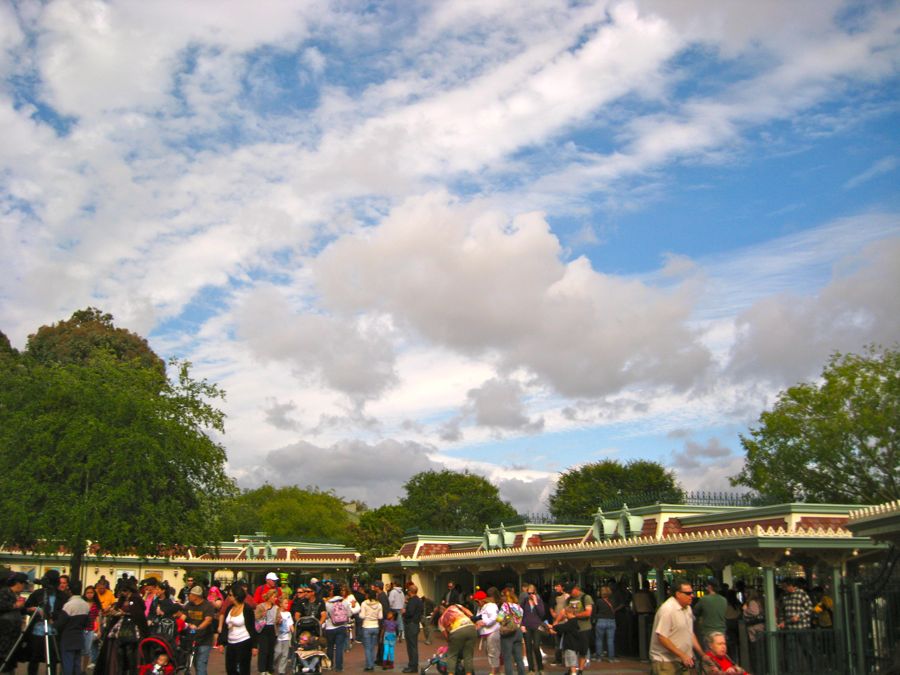 The sky is beginning to look threatening
Back To Catal For A Drink Or So Before Going Home

We met the second shift who were getting ready for their dinner guests

We made it home before the drizzle began