Page Four - The Dancing And Visiting Continues
The music was outstanding and many people got up and danced, some for the first time in a long time. Mary and I went to each table and explained dancing is easy, just do it!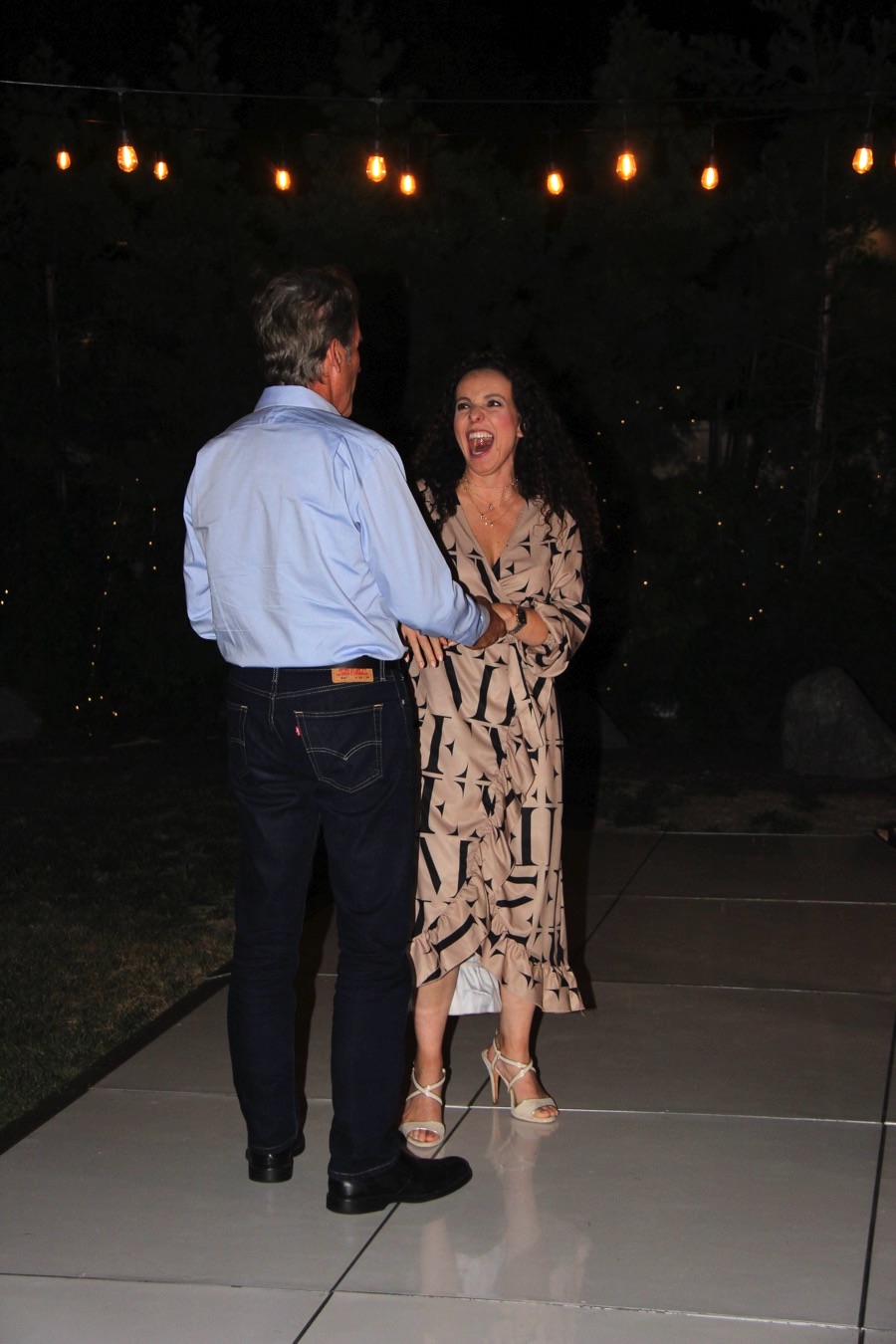 Marshall and Paola are up and at it showing us how it is done!

Will and Bob greet each other and plan for some videos to be taken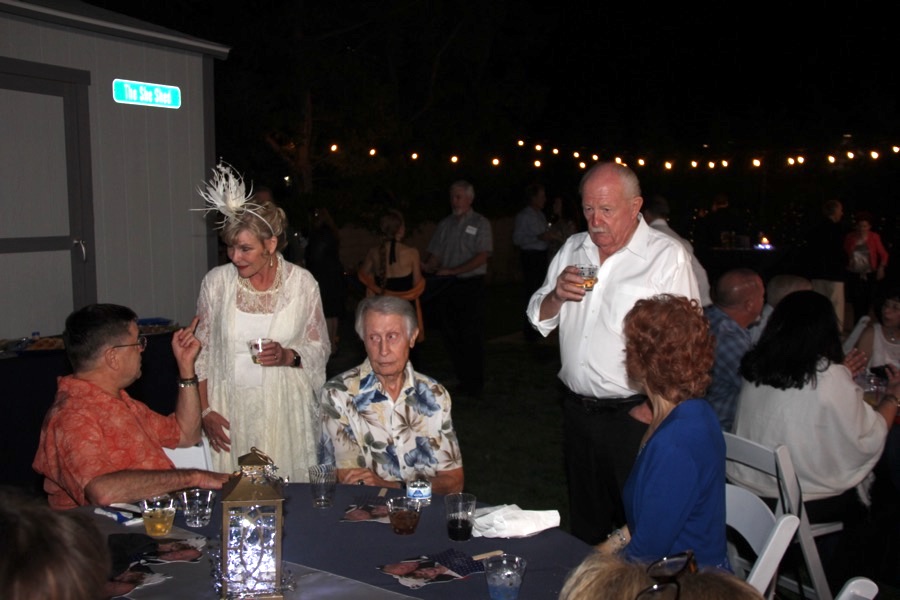 This table is loaded with dancers we have known for years!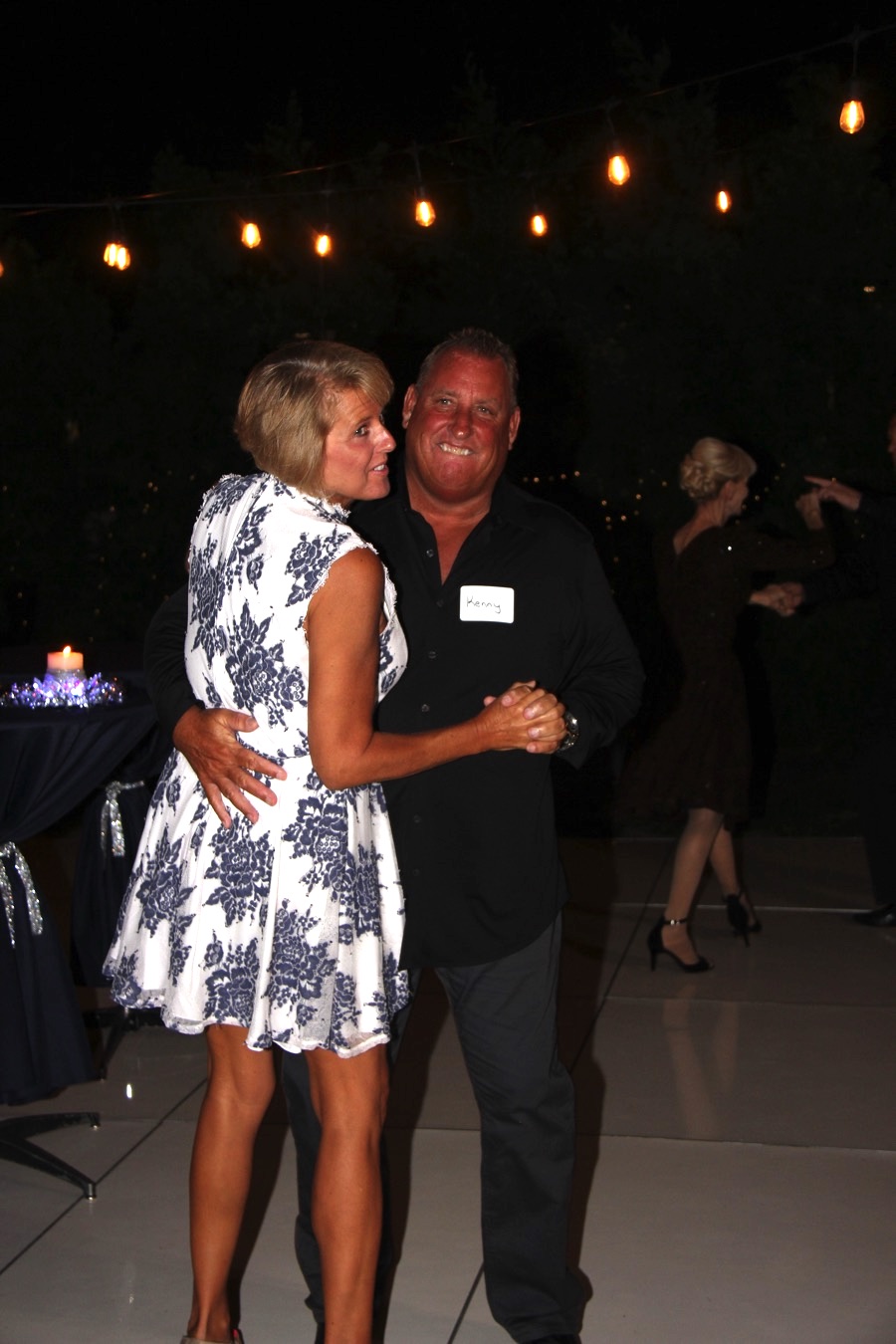 Mary's neighbors from up the hill joined us this evening!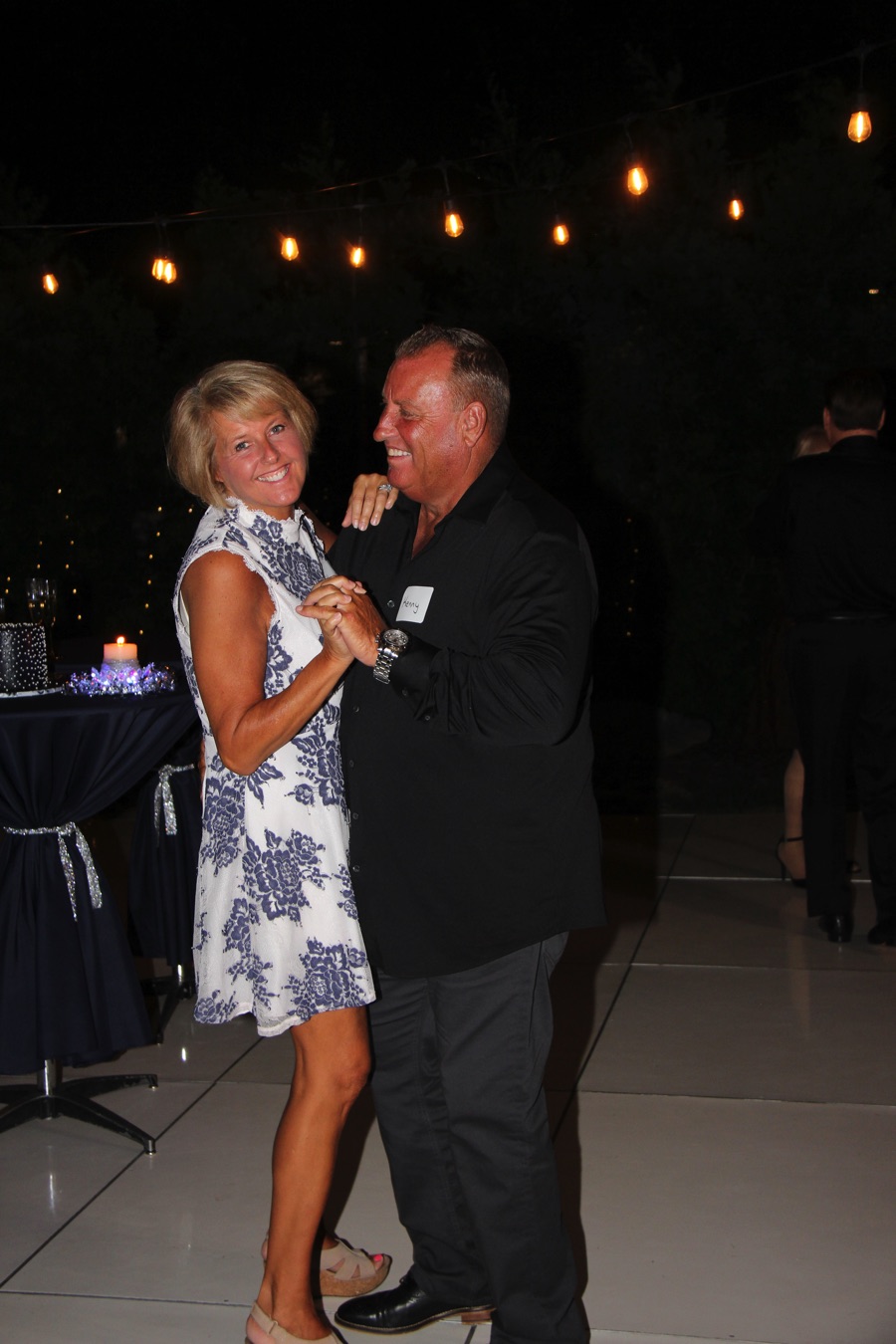 Someone is having a good time!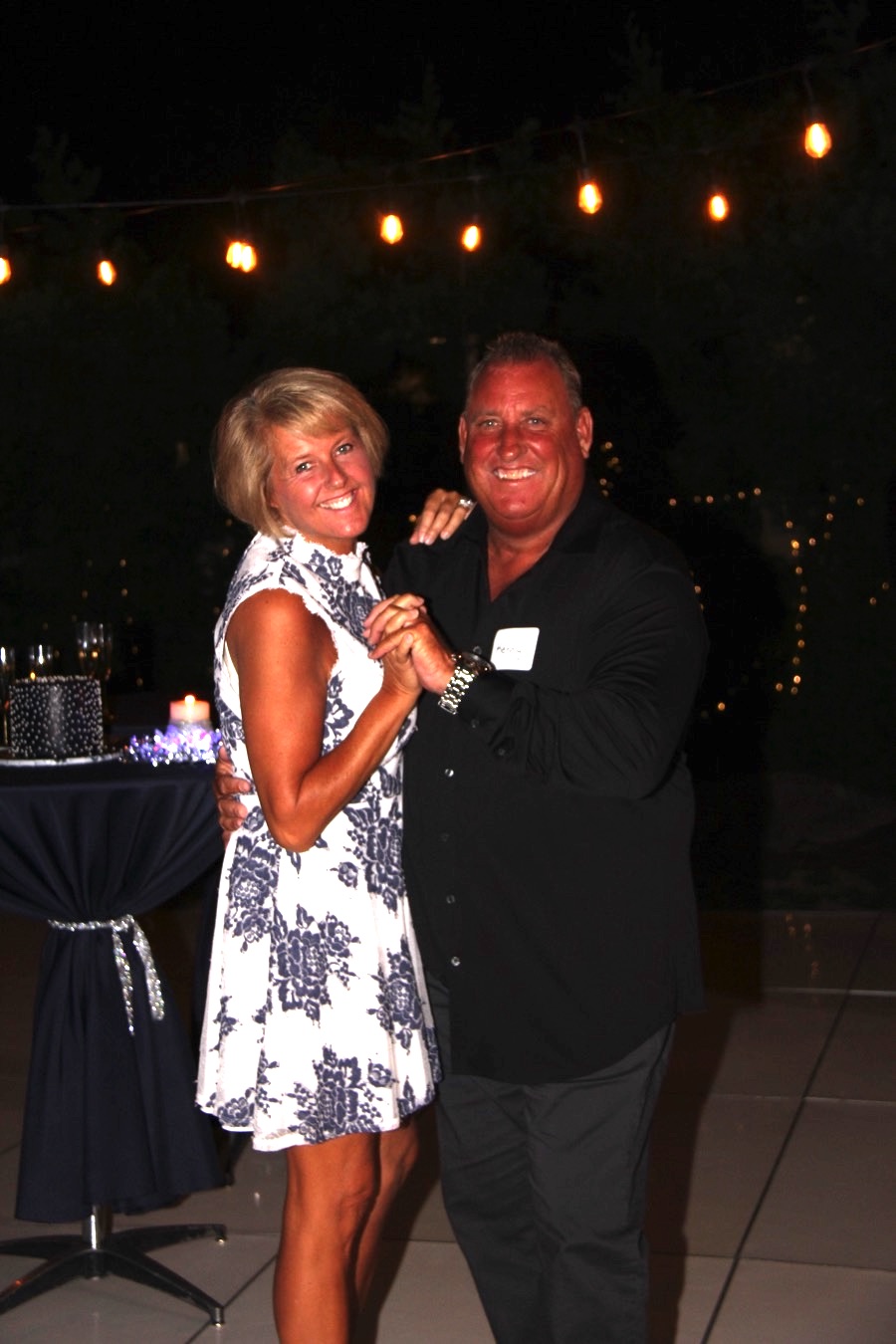 They have the greatest smiles and really nice people!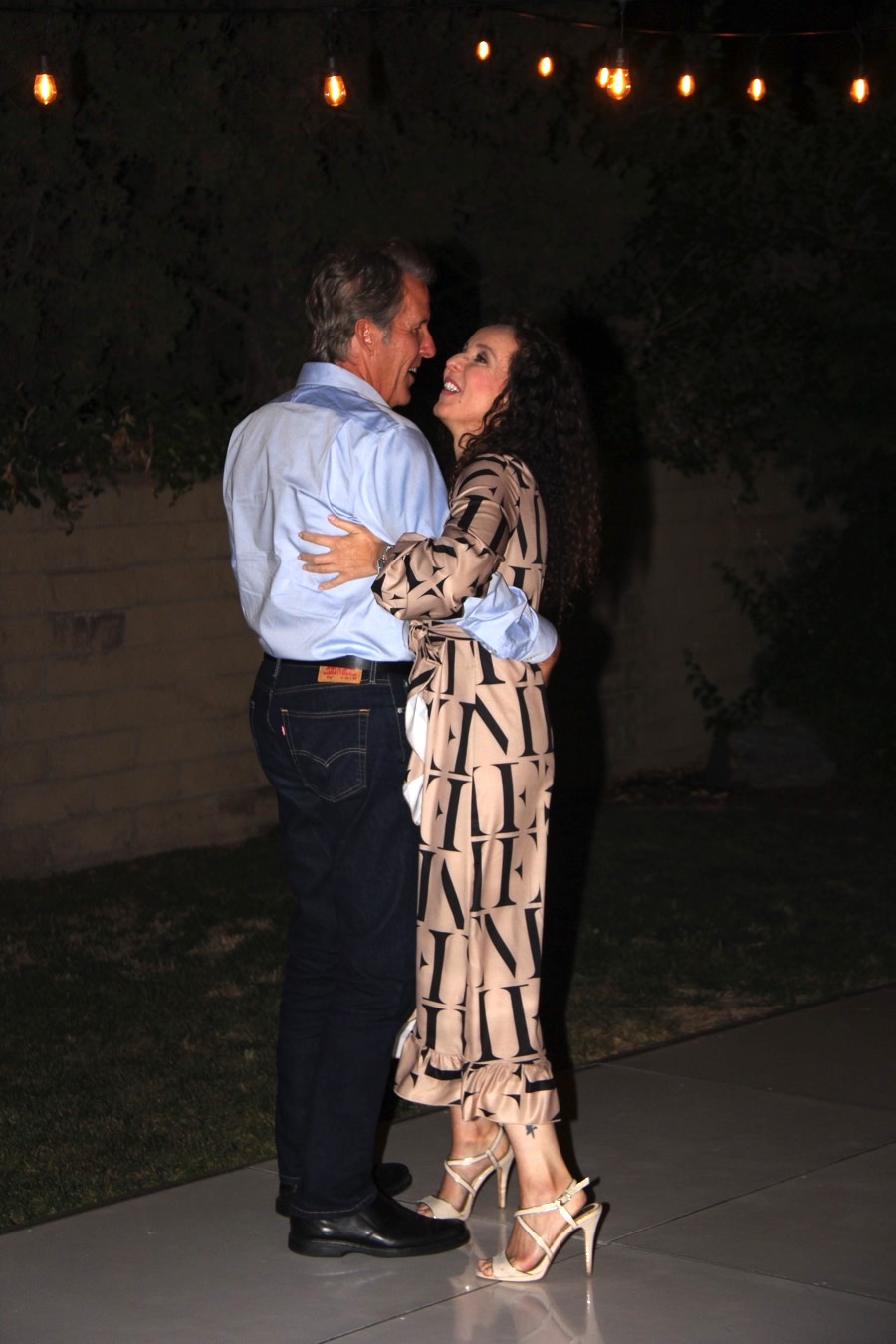 Marshall displays his dancing skills!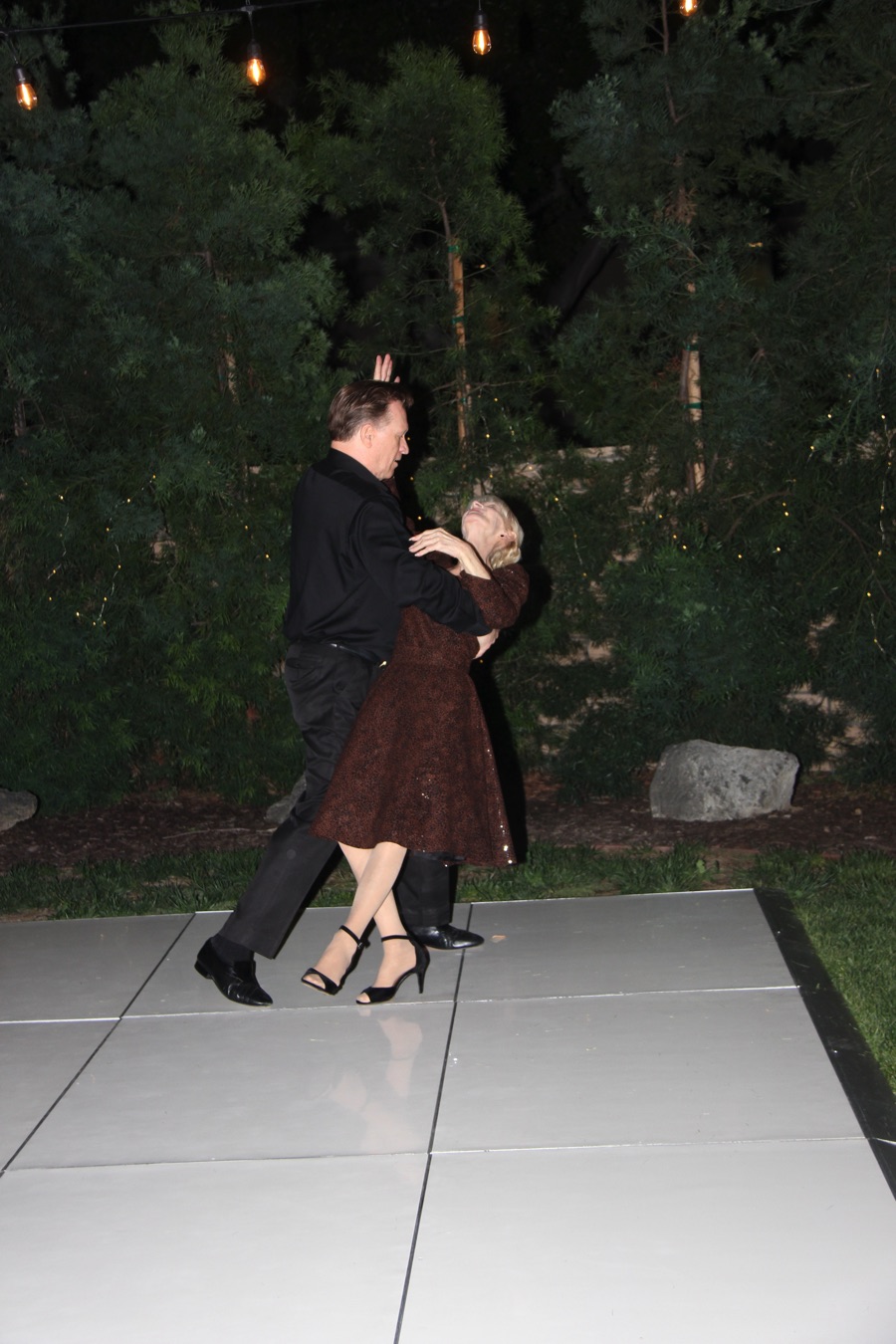 Michael and Bridgette put on a show

John and Nikko to the left and Marianne & Craig

We toasted everything this evening... Including ourselves!

We enjoyed visiting everyone!
Did You Know? A toast is a ritual during which a drink is taken as an expression of honor or goodwill. The term may be applied to the person or thing so honored, the drink taken, or the verbal expression accompanying the drink.
Thus, a person could be "the toast of the evening" also known as a Toastmaster, for whom someone "proposes a toast" to congratulate and for whom a third person "toasts" in agreement. The ritual forms the basis of the literary and performance genre, of which Mark Twain's "To the Babies" is a well-known example.
The toast as described in this article is rooted in Western culture, but certain cultures outside that sphere have their own traditions in which consuming a drink is connected with ideas of celebration and honor. While the physical and verbal ritual of the toast may be elaborate and formal, merely raising one's glass towards someone or something and then drinking is essentially a toast as well, the message being one of goodwill towards the person or thing indicated.

Did someone say champagne?

We were honored to have Bob and Donna do the toast (
Donna married us seven weeks ago! 7/28/2021)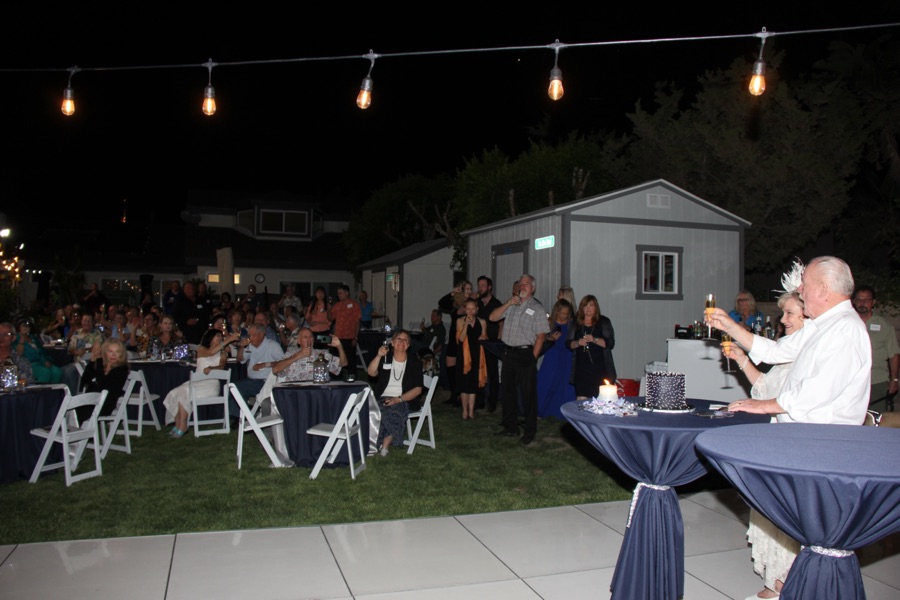 Thank you all for joining us!

With our wonderful daughters!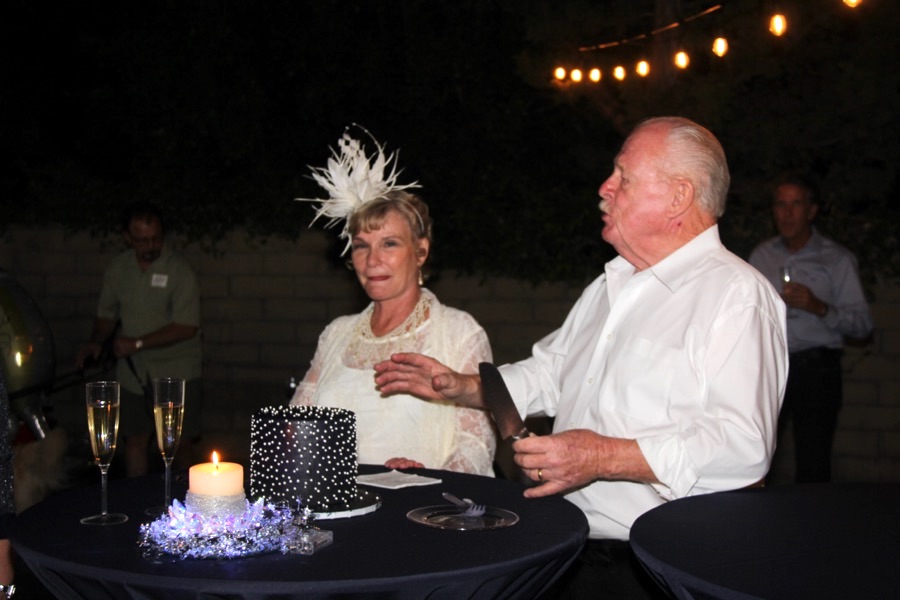 Time to cut the cake; I called upon my favorite surgeon!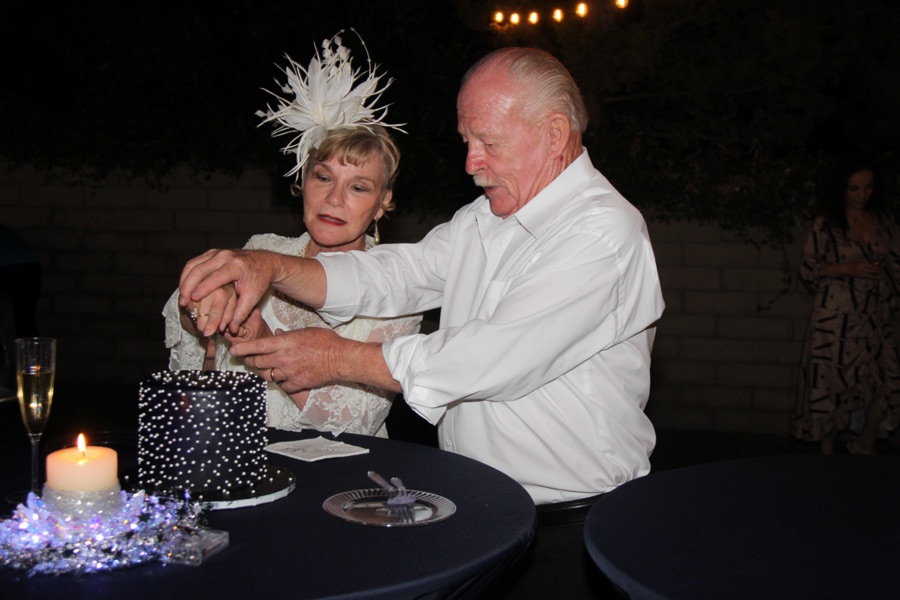 Mary guides the knife and saves the cake.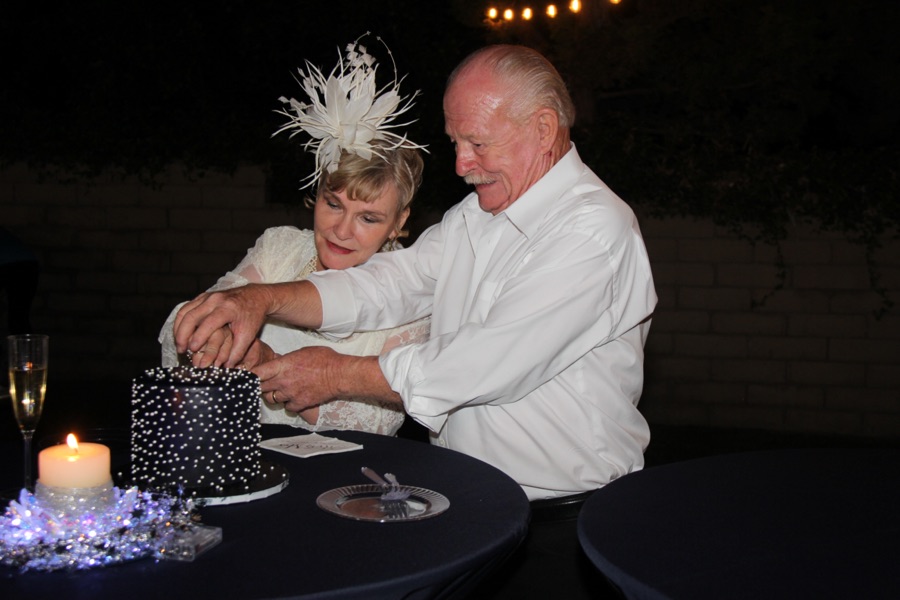 With surgical precision a tiny piece is extracted!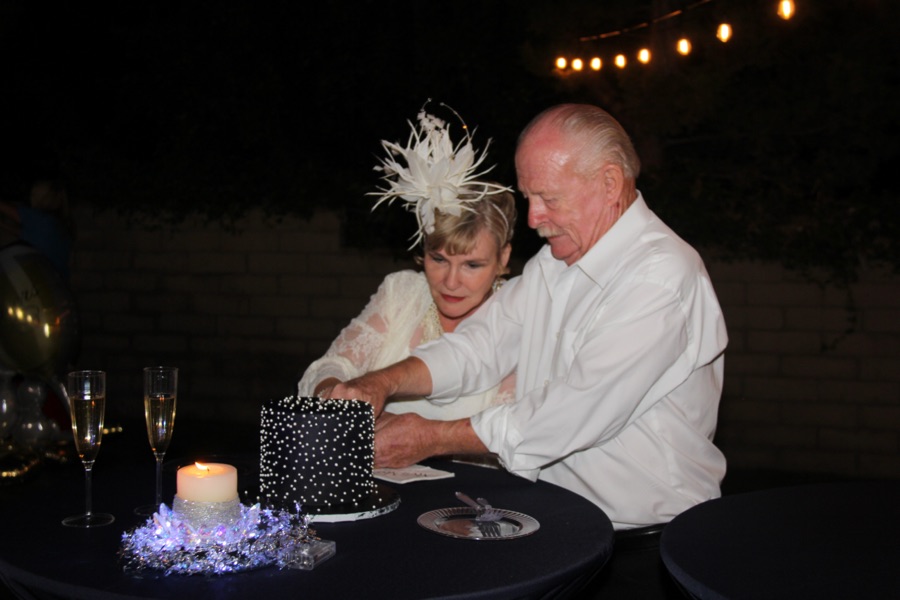 She makes it look easy!

Nary a calorie is ruined, she saved them all!

"Please, can I have a little piece?"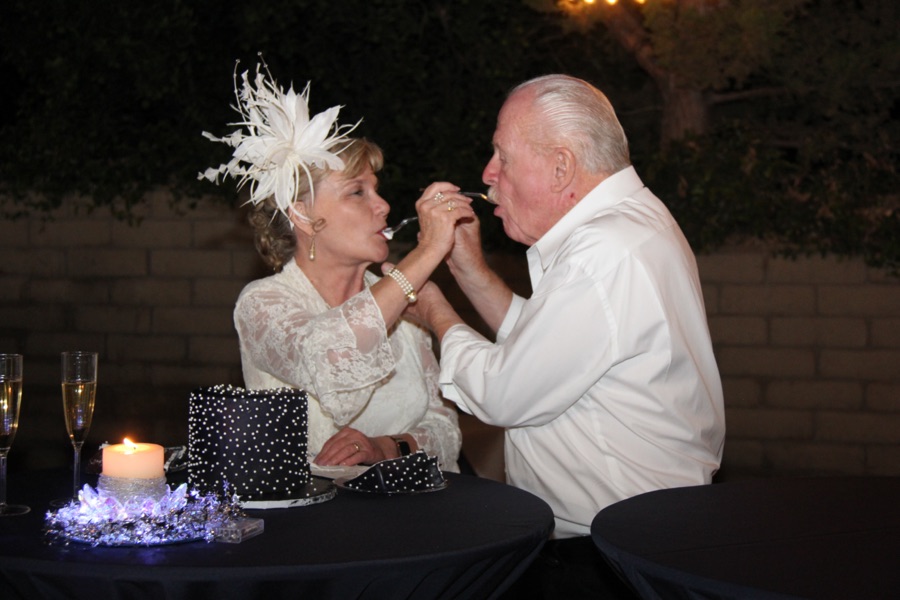 Not a single crumb is lost in the exchange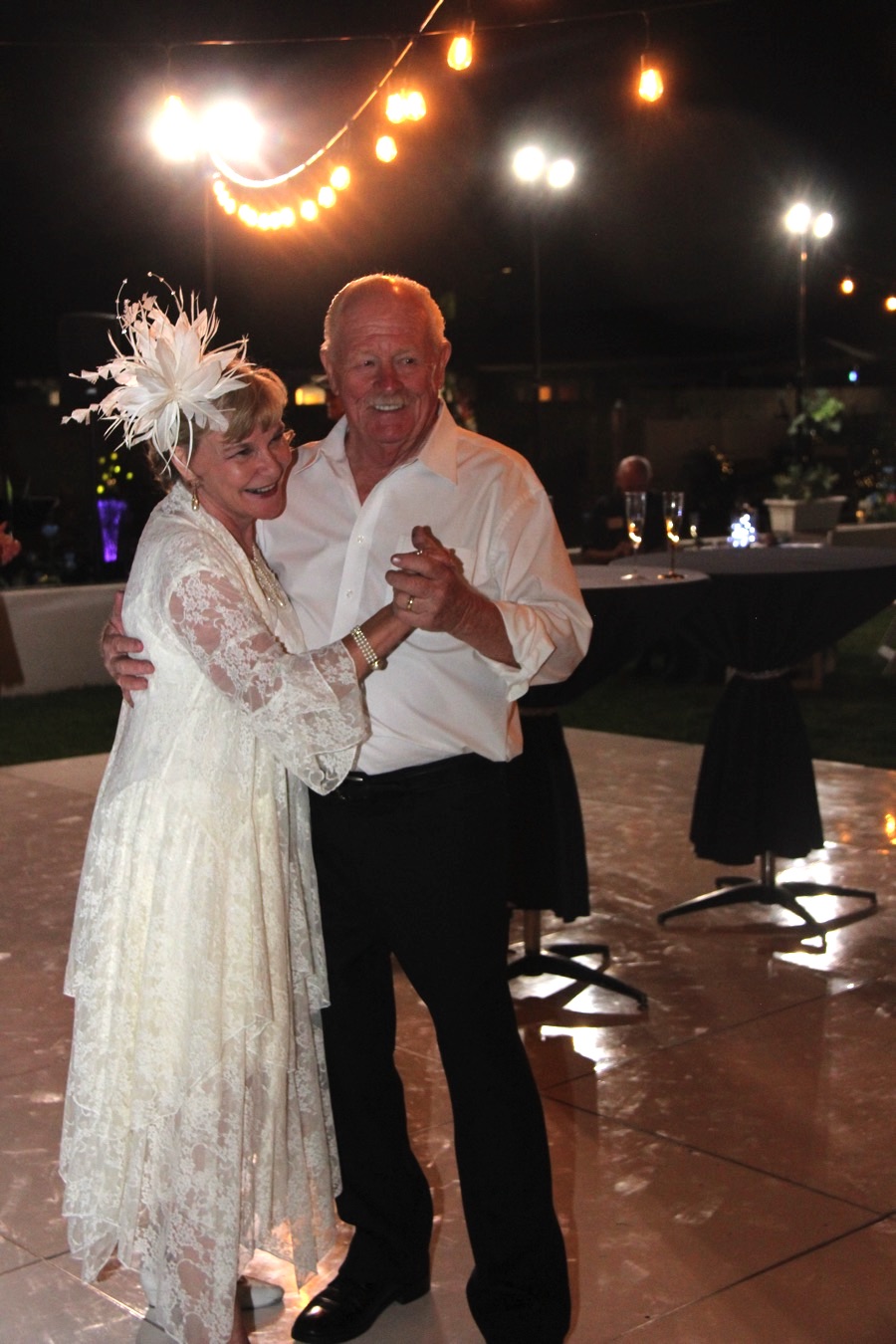 All smiles!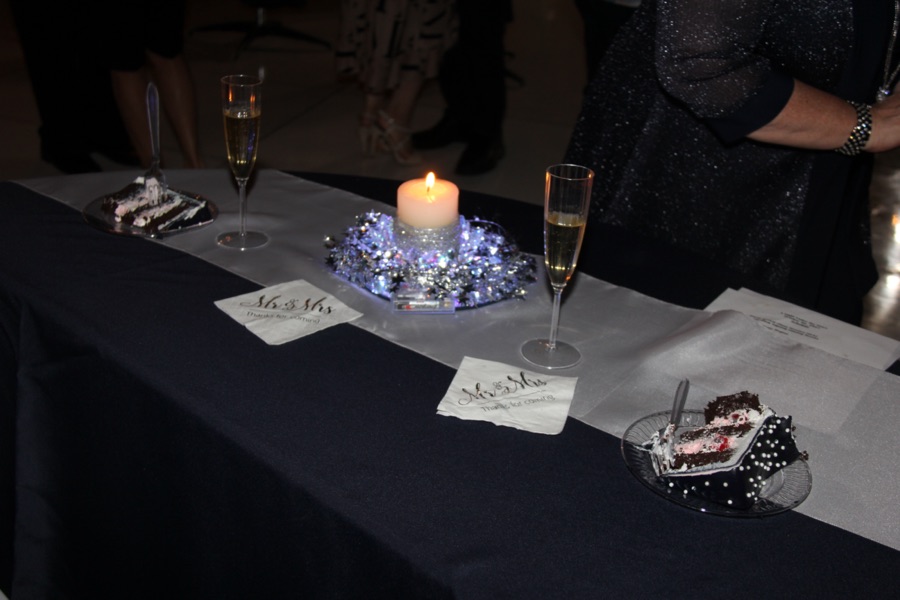 The best part is our girls keep the glasses filled!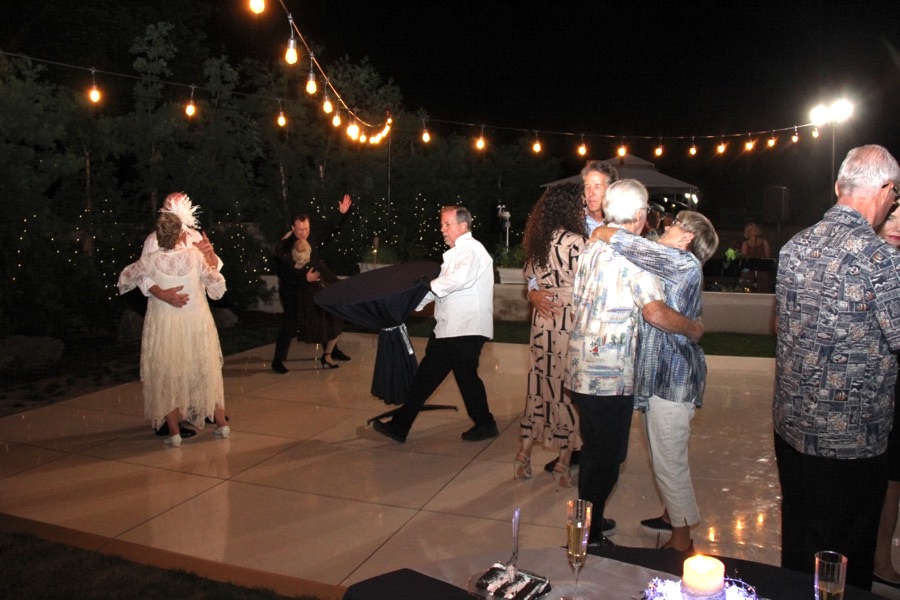 We invite everyone to waltz with us!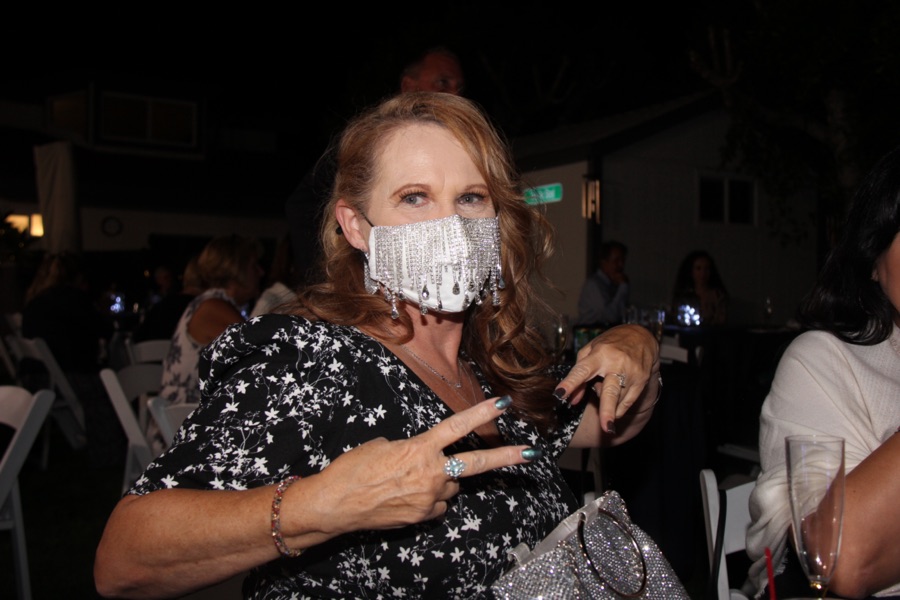 Who is this masked person?

Everyone up!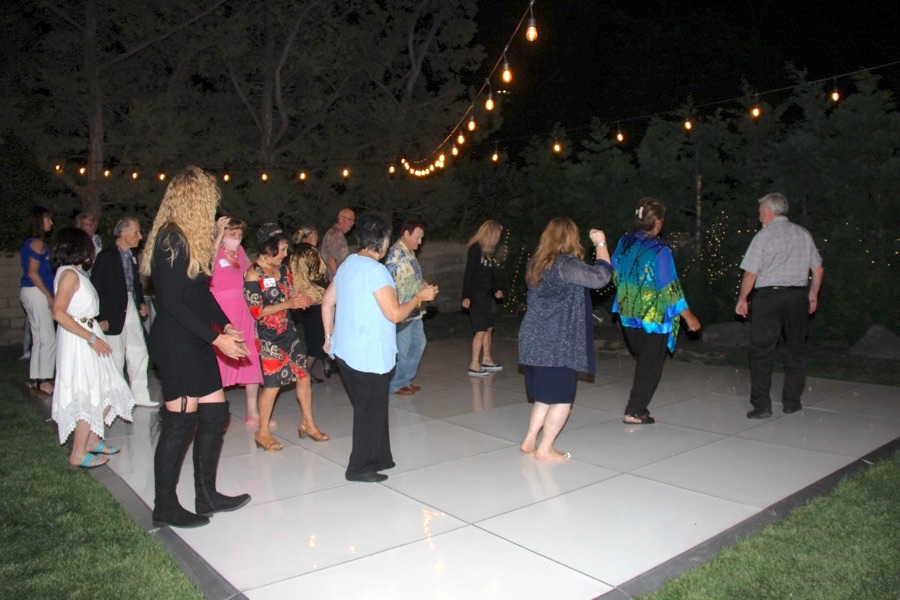 The place is rocking!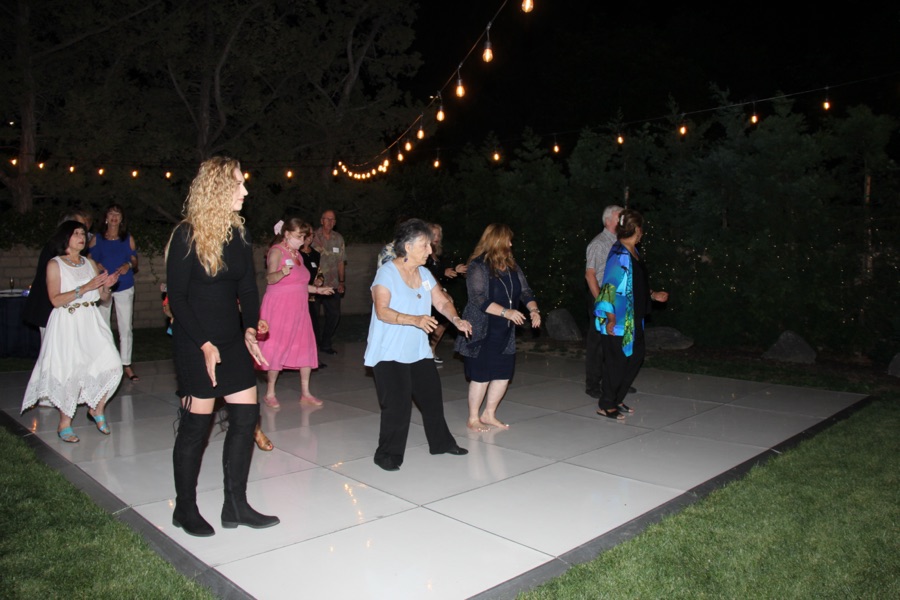 YeHaw, the new word of the day!