Quotation To Remember: Tenderness emerges from the fact that the two persons, longing, as all individuals do, to overcome the separateness and isolation to which we are all heir because we are individuals, can participate in a relationship that, for the moment, is not of two isolated selves but a union. --Rollo May

It Was Love At First Sight!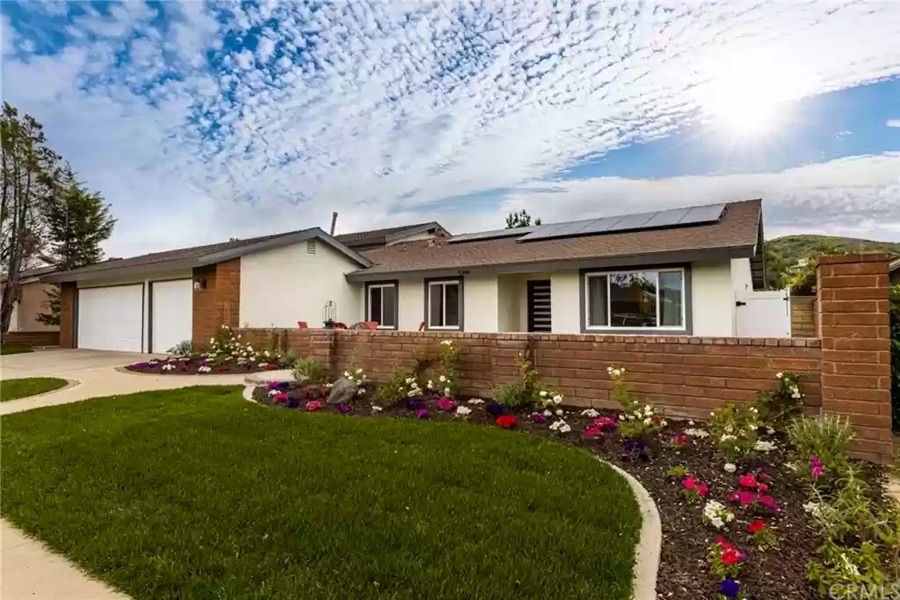 View from the street late April 2021
Why Orange?
Orange has "small-town" feeling much like Rossmoor and it was close to everything Mary had known all her life so it was a natural.
The city of Orange is a fantastic example of what resident love about Southern California. With an equal balance of laidback SoCal character, plus all the charm of a small town, Orange has an appeal all its own.
The city's Old Town District features numerous antique homes, many dating back over a century — this gives the area a sense of living history that is unique among communities in this region. The area surrounding Orange Plaza Square serves as the city's downtown district, with an eclectic mix of boutique shops, specialty restaurants, and other small businesses in a walkable, open-air layout. Chapman University calls the area home, making it a perfect spot for a college apartment or first-time rental.